Wedding ceremonies serve several purposes, and they are often a cherished moment in a couple's lives. A wedding ceremony is often utilized as a public display of marriage vows and the couple entering into the marital contract. For most couples, the focus of the wedding ceremony is on their commitment and love for each other
The most important part of any wedding ceremony is the words utilized to proclaim never-ending love and appreciation between each unique couple. A wedding ceremony will include other elements, such as an offering of the love and support of family and friends present. In addition, a religious wedding ceremony helps couples commit their relationship to God (in temple, church, mosque).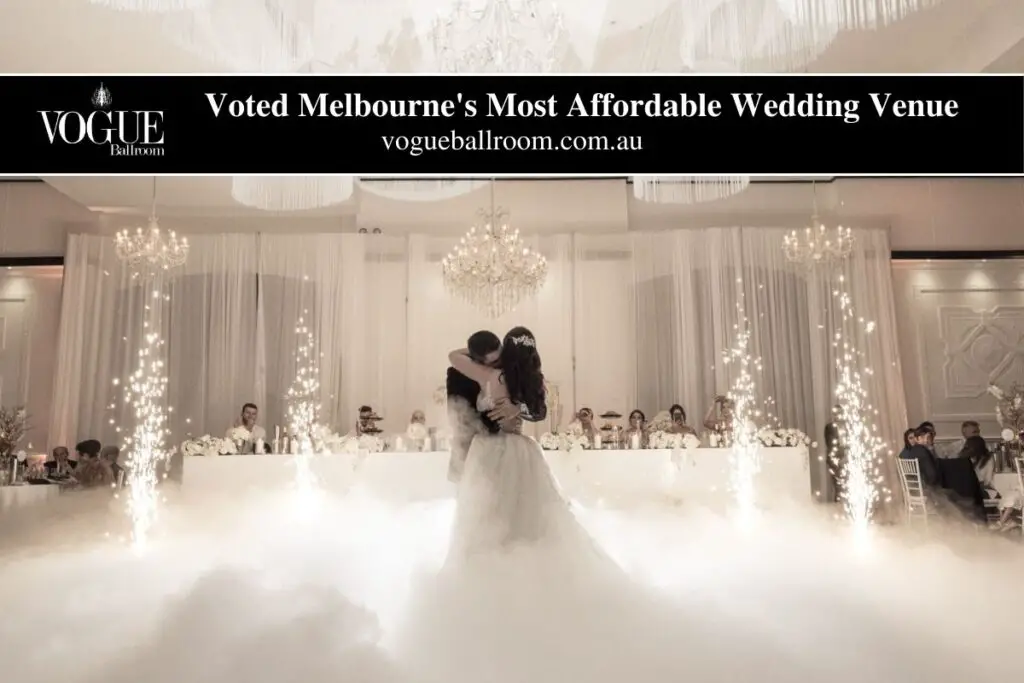 Reasons Why Marriage is So Important
Marriage eliminated loneliness for my wife and me. We are more effective in working as a team versus working as individuals. Through challenges, we have both matured. And aside bonus, we have wonderful kids that came from our union. Those are all good and wonderful, but I've also discovered something even greater. I believe God has created marriage to reveal more about Him and how awesome He is. And this is revealed through many of His purposes for marriage. Here are the reasons that explain the importance of marriage.
Beginning
"Marriage is the beginning—the beginning of the family—and is a life-long commitment." Marriage is the beginning—the beginning of the family—and is a life-long commitment. It also provides an opportunity to grow in selflessness as you serve your wife and children. Marriage is more than a physical union; it is also a spiritual and emotional union. This union mirrors the one between God and His Church.
Oneness
When a man and woman get married, the "two become one." Marriage is a bond like no other. It gives us a life partner, a teammate, as we move through the challenges of life together.
Purity
Marriage is designed for purity. We face temptation nearly every minute and from all directions. The bond of marriage gives us the support to defeat temptation by engaging in deep, satisfying love—a love that gives to, and receives from, our mate physically, emotionally, and spiritually.
Parenting
When a marriage produces a child or receives a child through adoption, it is one of life's greatest blessings. Roughly 40% of children being raised today are in a home without a father. The effects of that fact are staggering. Father absence causes increases in mental and behavioural disorders as well as criminal activity and substance abuse. But when children are raised in a healthy marriage, they get a front-row seat to see and experience the lasting benefits of a strong family.
Love
Marriage is designed to mirror our Creator's unconditional love for us. It's a love that will always be there and will never leave us or forsake us. When a man and woman love one another unconditionally, contentment and joy follow.
What's the purpose of a wedding?
A wedding has three purposes, each with its price tag. But only one of the purposes is so valuable that it should not be ignored.
One purpose of a wedding is to celebrate the marriage. In some cultures, that celebration can go on for a week or more with the couple's parents (or the couple) supporting the lavish living of friends and relatives as they party on. In our culture, the celebration usually lasts only one evening, but it can still be very expensive.
Another purpose that isn't often stated, but usually exists, is the showcasing of the bride. It's her day. She grabs the centre of attention, and the more that's spent, the more valuable she will appear to be to the guests — and presumably, to the groom.
But it's the third purpose of a wedding that is the most valuable of the three. It's to provide a ceremony of spoken promises. Before God and witnesses, a bride and groom recite their vows to each other.
So if you are thinking of saving money by skipping the marriage, I'd like you to consider a worthy option: Have only a wedding ceremony.
Significance of Wedding
Aside from complying with the law, there are several reasons why a wedding is essential to the bride and the groom. In addition to the usual justifications of love and commitment, people of all walks of life have differing views on why a wedding is so essential to them. Below is a summary of the significance of the wedding.
Sealed in heaven-many couples believe that the wedding is sealed in heaven. With this kind of belief, many couples, especially the religious members of the community, give more emphasis on marriage solemnization among spouses in their churches. Their faith is that if the wedding is blessed by heaven, then it would survive all kinds of testing and remain strong as the years go by.
Ears and heart to confide with-people who are married have a confidential partner to share their innermost feelings of joy and sorrow. They can confide their problems and seek relief from their companion. In this age of busy days, you need someone to lend ears to listen and an understanding heart to console you when you are under stress. You need somebody to help you out to find breathing space and survive the tension that keeps on battling you.
Company in old age-as years passed by, you and your spouse will grow older. It is at this point in your life that a good partner is needed as you go to the hospital for a check-up or even when at home. You need caring help when your strength or vision fails to prop you up or walk by yourself. The spouse that you have chosen to wed would be a great company in your golden years.
A dream comes true-girls would prefer collecting memorabilia of the weddings they have attended and wish to have their wedding ceremonies someday. That is their dream that would come true. Weddings are one of the most cherished dreams for many grown-up women and even to men. And the actual performance of it is the fulfilment of that dream that happens once in a lifetime. Who would not value this memorable event and keep dreaming about it?
Perfect occasion-many brides and grooms have prepared for several months or even years for their weddings. They view marriage as the perfect occasion to prepare because of its once in a lifetime experience in their lives. The choice of wedding gowns, the place of the wedding ceremony and everything needed is carefully planned to make it very memorable and in order. They want the bride and groom to appear in their perfect attire, including the arrangement, decoration and desire the best foods to be served at the reception tables.
All praises-this is an occasion where all guests heap praises for the bride and the groom. It's an event that both parties of the entourage are excited and happy about the forthcoming marriage ceremony of the day. We can hear comments from guests appreciating the beautiful setting from the wedding dress up to the foods at the reception venue.
Wedding budget-every important event requires a budget to make it successful. Weddings are no exception as you need a good amount of money to buy the wedding dress, shoes, flowers, and decorations of the wedding place and reception that will include the foods. This is a major essential in a wedding, and it is very significant. Spending beyond the means could affect the future finances of the couple after the event. This is one of the reasons why couples planning for their wedding can't get their acts together easily due to budget constraints.
A Valuable Wedding Ceremony
A wedding ceremony's prime function is to provide the bride and groom an opportunity to make promises to each other. Those promises form the basis of their marriage and give the officiating clergy the right to pronounce them man and wife. So care should be taken to be certain that the promises if kept, will make their marriage fulfilling and secure. And the entire ceremony should emphasize and clarify those promises to the friends and family that attend.
Traditional wedding promises go something like this:
Will you take this (woman, man) to be your (wife, husband), to live together in the covenant of marriage? Will you love (her, him), comfort (her, him), honour and keep (her, him) in joy and in sorrow, in plenty and in want, in sickness and in health, and forsaking all others be faithful to (her, him) so long as you both shall live.
These and similar vows emphasize three core elements of marriage that have proven to be very valuable over the centuries. First, a marriage is a permanent relationship (as long as you both shall live). Second, it is sexually exclusive (forsaking all others be faithful). And third, it is a relationship of extraordinary care (love, comfort, honour, and keep in joy and in sorrow, in plenty and in want, in sickness and in health).
I encourage a bride and groom to write these promises in their own words and expand upon them. Their marriage will be permanent — they are in this relationship for life. They will guard their marriage from outside threats, making sure that they will never have a romantic relationship with anyone else. And they will care for each other far more than they will care for anyone else — they will be first in each other's lives.
Extraordinary care means that they will do what they can to make each other happy by meeting each other's most important emotional needs, especially the needs of affection, intimate conversation, sexual fulfilment, and recreational companionship. And they will take the necessary time to be sure that those needs are met, regardless of how busy they become.
Extraordinary care also means that they will avoid making each other unhappy. They won't be demanding, disrespectful, angry, or dishonest. They will consider each other's feelings and interests before making decisions. If one objects to what the other wants to do, that person simply won't do it until a mutually enthusiastic agreement is reached. They will protect each other from their selfish instincts.
The entire marriage ceremony should reflect on those vows. The music and the minister's sermon should focus attention on what the bride and groom will promise each other. By the time the couple speaks the vows, no guest should have any doubt regarding the meaning of their promises to each other. And the ceremony should be a guide for guests who may have forgotten their own promises. Many who attend weddings find themselves recommitting themselves to each other when the purpose of the ceremony is made clear.
Why Weddings Still Matter
If it ever was a truth universally acknowledged that a single man in possession of a good fortune must be in want of a wife, it certainly is no longer. Marriages, for the most part, start later and may be less stable in the sense that they have the option to end in divorce.
That being said, I would argue that all of these changes have made marriage better and stronger and weddings more relevant. We've been able to keep the best parts of marriage, while those aspects that forced many to enter or stay in unsuitable partnerships have been left behind.
In many communities, having sex, living together, owning property, even having children together isn't reserved for people bound by marriage. Changes in laws about common-law marriage make it clearer and easier for each partner to be protected if the relationship ends or if there is a medical emergency. And changes to divorce laws make it easier to end a marriage that no longer works. Women are now able to have their own money and build their careers and households, so what most women look for in a partner is someone who primarily supports them not financially, but emotionally.
All of these things change what marriage is and why people get married. But the institution itself, along with the wedding ceremony, not only continue to carry weight but are in some ways more important to those who choose them.
Relieved of so much of the legal baggage that marriage formerly had to carry, modern marriages are about joining partners who truly and freely choose to enter the union. For many committed partners, a wedding isn't important, and they are free to make that choice – leaving those who choose to marry with both a marriage and a ceremony that they can craft to represent who they are.
And whether or not the wedding has religious or traditional aspects, for most people the ceremony has become about the public declaration of love and support rather than a legal transaction. It's a time for two families and two sets of friends to join and celebrate to become one. Instead of being the moment after which "you may now kiss the bride," weddings have evolved to become about recognizing a union that has already likely weathered some ups and downs and stood at least a short test of time.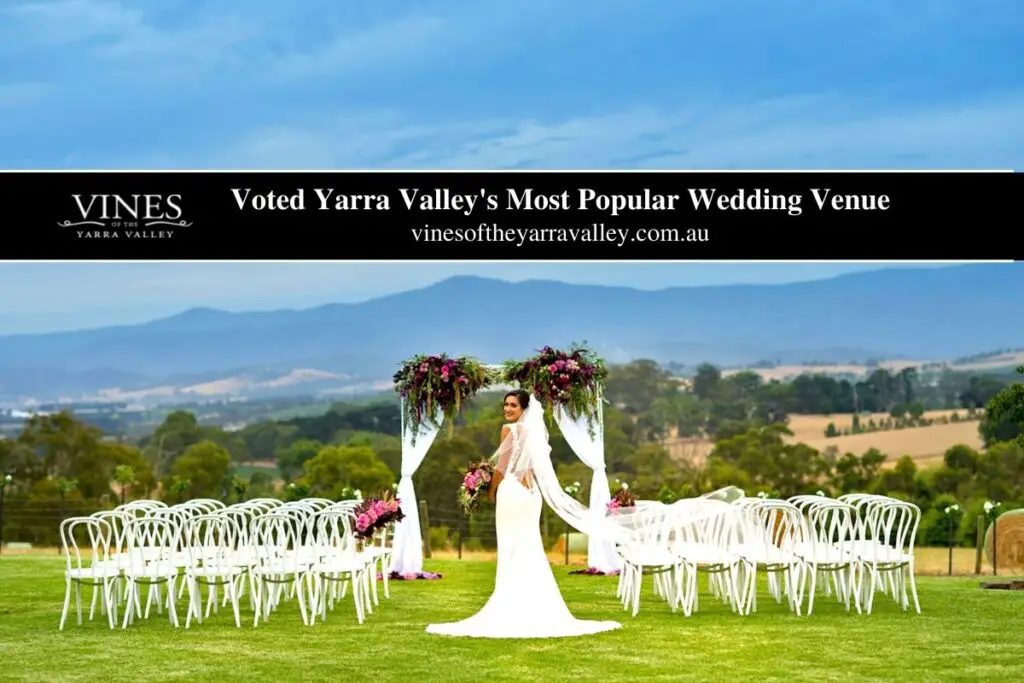 Part of what's lovely about modern marriage is its flexibility. It is an institution strong enough to encompass couples of different religions, sexualities and traditions. It is strong enough to include couples who have and don't have children or have children from previous relationships. It can stretch to couples who have been brought together through a huge variety of circumstances.
All it requires is the people getting married commit to each other – and they are free to define that commitment themselves.
Far from being "just a party," weddings are the public declaration of that commitment. And just as not every couple needs to get married to commit to one another, not every couple that does get married needs a wedding.
When my partner and I told my mother we'd gotten engaged to be married, her first question was, "Why?"
For me, the answer was easy – to take a moment to declare our commitment to one another and to ask our family and friends not only to bear witness to that but also to commit to helping us live up to the promise we'd made to one another. It was a beautiful day with the most significant people in our lives, setting us off on a new, if familiar, path. When we came to the fork in the road, we chose it together and have continued to ever since.
Simple Yet Memorable
While the wedding happens once at least in the life of a marrying couple, wisdom should restrain both parties to plan every part of the ceremony. It is not only for purposes of order but managing the budget as well. Much planning is necessary so that each area of the marriage ceremony is not too lavish or tightly budgeted that would ruin this important affair. Simple yet beautiful and within the couple's budget will make this wonderful event memorable. What is of primary importance is that the wedding couple's wishes have been met with satisfaction. That happiness on this day is the main object of the event.
There are couples, although financially capable, would prefer a simple beach wedding than a lavishly prepared church wedding. They would rather make it this way than being peppered with much praises. Whatever kind of ceremonies you would like to have in your wedding, the end goal is always to make this big day your most memorable one. Every spouse has his or her appreciation of the importance of a wedding and how to celebrate it. Therefore, make the best choice.
Frequently Asked Questions
Marriage is the beginning—the beginning of the family—and is a life-long commitment. It also provides an opportunity to grow in selflessness as you serve your wife and children. Marriage is more than a physical union; it is also a spiritual and emotional union. This union mirrors the one between God and His Church.
A wedding is a ceremony where two people are united in marriage. ... Most wedding ceremonies involve an exchange of marriage vows by a couple, presentation of a gift (offering, rings, symbolic item, flowers, money, dress), and a public proclamation of marriage by an authority figure or celebrant.
If your guest just goes ahead and writes in a plus-one on their RSVP card, you need to address it tactfully. Call them and graciously explain that their plus-one is, unfortunately, not invited. Give a reason like budget or space, or refer back to your hard-and-fast rules to let them know this is the case for everyone.