Weddings are a magical occasion, but they can also be a whole lot of stress. Not only for the couple getting married but for everyone who's invited. Between the engagement party, bachelorette party and the big day itself, there's a lot of money to be spent, presents to be bought and, of course, outfits to be planned. While we all know to go all out for the wedding outfit and to dress for a night on the town for the bachelorette party, we can often end up stumped when trying to think of engagement party outfit ideas. No matter if you're the bride-to-be or a guest to the event, deciphering what to wear can be tricky business. Below we show you some expert style tips on what to wear to an engagement party.
One of your friends, family members, or co-workers just got engaged, and they've invited you to celebrate the exciting news at their engagement party. Since this event is less formal than a wedding, you may be wondering what you should wear. According to Nicole Russo, stylist and founder of Let's Get You, engagement parties are tricky to dress for because, unlike the big day itself, formality is often unclear and can range anywhere from super casual to black-tie. "The key is to dress more elevated than any regular night out, but not as fancy as you would for the wedding," she says. "Don't be afraid to glam it up a bit, but avoid going full black-tie unless required."
What Happens at an Engagement Party?
Engagement parties can be vastly different events. While most may be the traditional cocktail parties, others can be formal dinners, afternoon drinks or even backyard barbeques. The one thing that they all have in common is that they're a lot of fun! That doesn't mean that you can let loose and go completely wild, though. Have a good time but act respectfully of the occasion. Make sure to greet your hosts first when you arrive and thank them before you depart. Try to stay for at least a couple of hours (including speeches) or most of the night if you are close to the couple, during the party alternate between circulating the room to talk to other guests, eating the delicious food provided, and having a dance on the dancefloor. Most of all, remember to enjoy yourself on this happy occasion by dressing confidently and comfortably.
Like weddings, engagement parties come in all forms. Sometimes they happen spontaneously on the night of the proposal, and other times they're carefully planned fêtes that take place at an expensive hotel. It all comes down to the couple-of-the-hour's style, which brings us to yours. Getting dressed for this particular party can be confusing, especially since this specific celebration is usually (but not always!) the most impromptu of the bunch-and can be as formal as a black-tie wedding or as laid-back as a family barbeque.
That's why we tapped four wedding industry etiquette and style experts to guide you as you get ready for this pre-wedding party. Their overarching consensus? Follow all invitation instructions, ask for clarification, and, when in doubt, err on the fancier side. Here, their foolproof tips to dressing for an engagement party of every formality level, at any venue.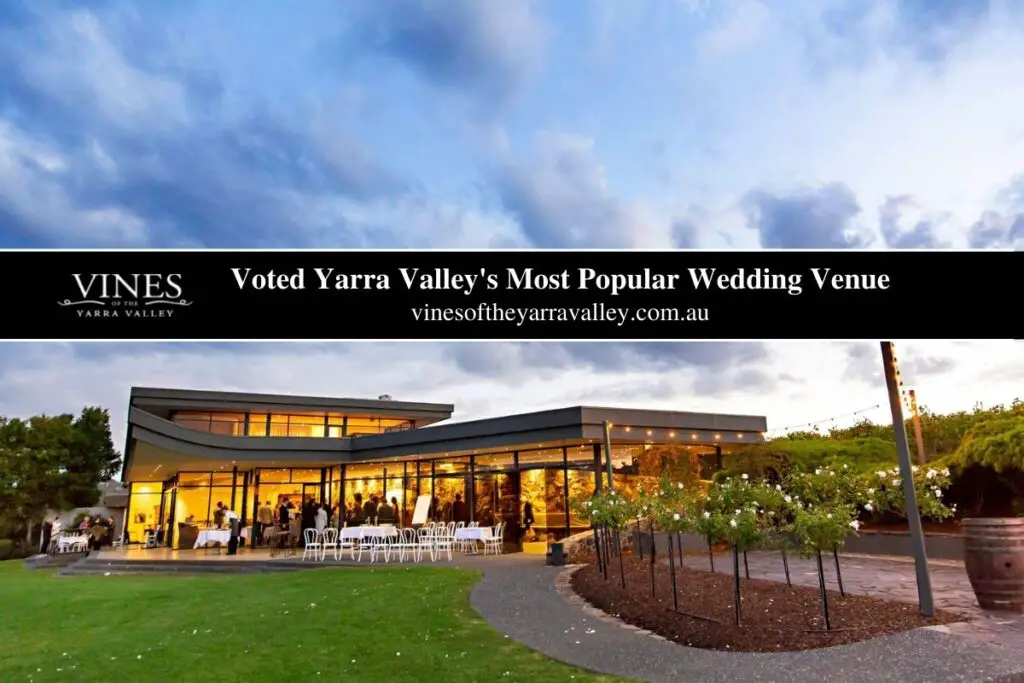 Engagement Party Dress Codes
When attending an engagement party, make sure that you check the dress code. You can usually find this on the invitation, but if not, consider asking your host. Dress codes make it easier to decipher what to wear to the occasion and help give you an idea of what others will be wearing, so you don't feel out of place. If you choose to ignore a dress code, you may be insulting your host, so it's always best to dress accordingly. Most engagements typically have a cocktail dress code, calling for dresses at, or slightly above, knee-length and high heels. If your party states a different dress code, however, such as semi-formal or dressy-casual, you may need to dress up or down accordingly. Use this helpful dress code guide to find out the general styles that you should be wearing.
Engagement Party Locations
Knowing the location of the engagement party is crucial to planning what you're going to wear. The location, along with the dress code, will provide you with the critical information for deciding which outfits are appropriate and which are not. The site of the event should also be given on the invitation. If it simply states an address, or you are unfamiliar with the venue, try googling for some more information or asking your host. As a general rule of thumb, outdoor parties require a more casual dress code, including flats or wedges if on grass or at the beach. The weather should also be taken into consideration for outdoor engagements. If the party is indoors, dress up or down according to the venue. If it's at a casual restaurant or someone's house, dress relaxed but chic in your favourite weekend wear, but if the venue is a formal restaurant or function space, wear a polished dress and heels.
Engagement Party Outfits for the Bride
When the engagement party is your own, it can be both easier and harder to plan your outfit. On the one hand, you're the one choosing the venue, theme and dress code, and can choose whatever you want to wear. On the other hand, what you wear will set the tone for what others will wear, and people will be expecting your outfit to be the best of the night. Our advice is to pick something that makes you feel confident and comfortable. Choose an outfit that reflects your personality and the personality of your engagement party. Whether you want traditional white or something with a little more colour, if the dress feels right to you, go for it. It's your engagement, after all!
Engagement Party Outfit Ideas for Guests
As an engagement party guest, you want to look amazing, but not quite as amazing as you will on the actual wedding day. As most engagements specify cocktail attire, choose a fun dress, that is equal parts polish and party. Try to steer away from white unless you know for a fact that the bride-to-be isn't wearing it. Black, on the other hand, is fair game and can make an elegant choice for an evening event. Just remember, it's a celebration, not a business conference, so try to have some fun with your outfit. Prints, bold block colours and playful accessories can all be great choices for injecting some energy into your party outfit. Speaking of energy, make sure yours doesn't drain too quickly with painful shoes. Plan for a long night (or day) of circulating the room and dancing your heart out with comfortable yet fashionable footwear.
What To Wear To A Cocktail Engagement Party?
If you're invited to an evening engagement party, chances are it'll be a cocktail dress code. And sure, you've heard this dress code a thousand times, but what does it mean? First and foremost, think about the location.
If it's at a venue, you can afford to be a little more on the formal end of the spectrum. Think a smart blazer with a statement Prince of Wales check over a pair of tailored trousers in a pale colour. Experiment with the details of this look by adding accents like a pocket square or lapel pin. In contrast, if you're headed to a cocktail event in a private home, you can probably swing it with something a little more casual. A tailored shirt in a sateen finish paired with a pair of tab-waisted trousers and driving loafers are a classic look that'll feel right at home.
What To Wear To A Pub Engagement Party?
Believe us – this happens. We've all got a mate who loves their local drinking hole like it's their living room. And whether their other half likes it or not, chances are there will be some sort of engagement event held at said venue. But surely you need to dress up a little more than for the standard evening pint? Correct.
If you're celebrating upcoming nuptials at a pub, it's easy to elevate your look through some simple additions. Work off a base of dark indigo slim fit jeans with an oxford shirt in white, pale blue or stripes. Pair this with a pair of Chelsea boots or sneakers and an unstructured blazer to add some extra style. When looking at blazers, opt for casual styles in taupe or navy that are cotton rather than wool. This keeps your look casual while still being polished.
What To Wear To A Backyard Engagement Party?
There's nothing better than a lazy Sunday afternoon BBQ in the backyard and what better way to have a relaxed engagement party than to use this tradition to celebrate. Add a little polish to what you might usually wear by pairing a button-down collared shirt in a stripe or check with tailored Bermuda short.
Play with bold colours here, looking for shorts in burnt orange, aquamarine or forest green. Pair the look back with a cable knit sweater over the shoulders and a pair of boat shoes. In the cooler months, opt for a pair of chinos in stone or navy, adding pops of colour through bright sweaters and shirts. Add extra elements like a canvas loop belt to make the outfit stand out.
What To Wear To A Beach Engagement Party?
Events on the beach are great until they're not. And usually, that's when half the beach gets in your shoes. It's uncomfortable at the best of times and even worse if you're in cheap dress shoes. For beach engagement parties, skip the hassle by going for chic but comfortable linen pieces that feel on cue for the location. Think cuffed trousers with a tab waist in white linen or cotton with a pale blue shirt.
If you're feeling bold, experiment with the shirt collar and sleeves – a Mandarin collar is a sure-fire way to add some extra style nous as is a shirt sleeve that hits mid-bicep. Top off your look with a pair of suede espadrilles or a woven leather sandal.
What To Wear To An Engagement-Wedding Party?
Increasingly common, the engagement party-cum-wedding party poses a real challenge for those who are dressing for the former, but most certainly not the latter. My advice? Err on the side of caution and read the invite extra closely. The hint is usually in how formal the RSVP process is.
If you do suspect that your mates' party maybe something a little more formal, dress accordingly. Look at pairing chinos and a tailored shirt with a pair of leather Chelsea boots and a casual blazer. Have fun with the jacket, choosing an option in a bold colour and pattern – olive looks great over navy chinos and a crisp white shirt. And even if you're wrong and it's purely about the engagement, you'll look like the sharpest bloke there.
The do's
Do take cues from the invite. If there's no dress code listed, look at the time of day that the engagement party is going to be held. Is it during the day? For breakfast events, a floral dress and low heels should be fine. Lunch or afternoon tea will be slightly more dressy, so wedge heels or dressy sandals should be paired with a chic dress. Think about what you'd wear to a daytime wedding and then opt for something ever so slightly less formal. We'd recommend a flouncy dress in a light print, a matching skirt and top or loose pants and dressy top in light colours. For a fashion-forward approach, think of trending prints (like a leopard) and go with that. Just because it's an engagement party doesn't mean you need to forget your love of fashion.
If the engagement party is at night, do make sure that you're wearing something a little dressier. Even if there's no dress code, it's safe to be more formal, so opt for a sleeker dress that hits midi length or on the knee, and forgo prints for a block colour in a silky fabric.
The don'ts
Don't ignore the dress code — and, if there isn't one, don't go too casual. Engagement parties are meant to be semi-formal affairs, so unless you know for sure, it's a casual event, opt for something more dressy than less. Unsure? Bring a change of shoes to leave in your car, which you can use to dress up or down the outfit.
Also, don't wear white. Although it's not quite as bad as wearing white to a wedding, the bride-to-be will likely be in a white dress, so let her have her moment.
Engagement Party Outfit Ideas
All White Outfit Ideas
All white is the traditional outfit choice for brides-to-be at their engagement parties. The pure and classical colour has been worn for many years and offers a timeless quality to engagement outfits. Very "bridal" in nature, wearing white at your engagement party will undoubtedly keep the spotlight on you for the event. If that doesn't sound like your thing, however, opting for print or colour instead.
Print Outfit Ideas
Prints are often an excellent way to turn up the style factor on an outfit. In a sea of dresses, you want to stand out (at least a little!), and a print will help you do that. Fun, and often filled with colour, prints are perfect for those summer engagement parties. Choose a more simple cotton print dress for a daytime party or a printed silk number for the ideal after-five style.
Colour Block Outfit Ideas
While prints never fail to pack a punch, block colours can often be just as impactful. Bold, striking and more eye-catching than the usual black, bright block colours, such as magenta, cobalt, fuchsia and tangerine, can create a standout dress. Likewise, this year's favourite pastel colours, powder blue and soft pink can also create eye-catching looks that break free from the mould. Just remember, if you choose a block-colour outfit, to keep everything else simple and understated, including silhouette, accessories and hair. The colour is your feature element.
Non-Traditional Outfit Ideas
Not every woman wants to wear a dress to an engagement party, and the good news is that you don't have to. If you feel more comfortable in pants and a top, or prefer the style of a jumpsuit, go ahead and ditch the dress. As long as you still look stylish and dressed to the same degree of formality as the rest of the guests, a non-traditional outfit can be the perfect look.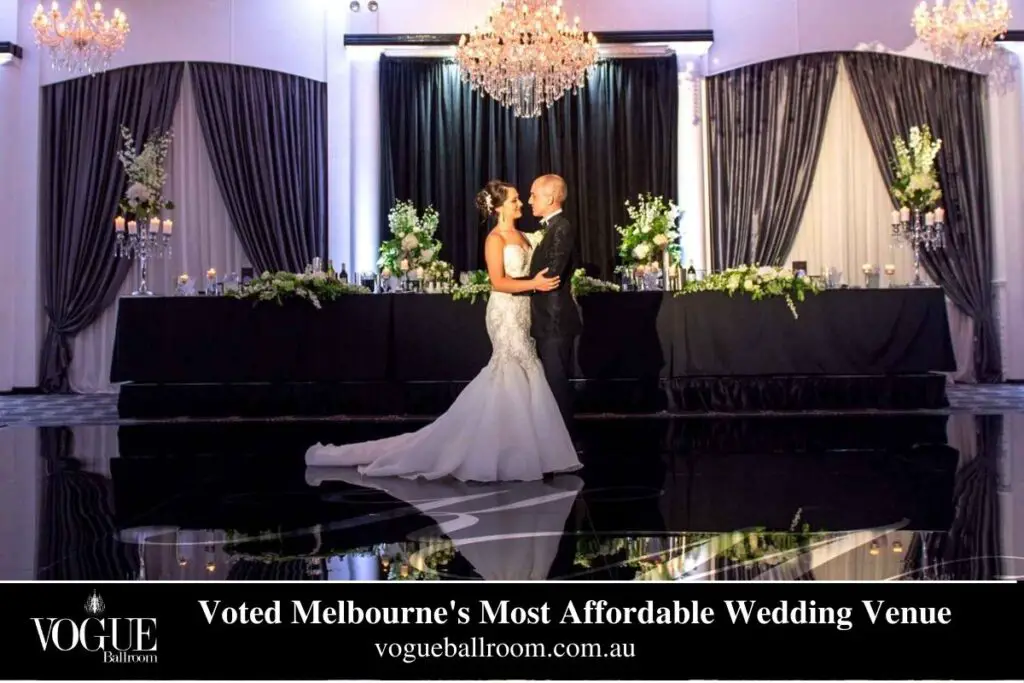 When in doubt, remember these rules.
If an engagement party's dress code is unclear or you're unsure about how to determine the formality level from the venue, ask around ahead of time, says Sabatino. (Just don't call the couple on the day of!). She also suggests going with a neutral-black, navy, or grey-and adding on a splashy accessory for flair (she recommends bringing a subtle accessory as a backup, just in case you've misunderstood the vibe). Rivers agrees. "In this day and age, you can get away with wearing a simple dress that can be accessorized as needed with jewellery, shoes, or a scarf."
Frequently Asked Questions
To play it safe and keep good engagement party etiquette, do not wear white. Otherwise, simply dress for the season, weather, and formality of the venue. If dresses aren't your cup of tea, you can opt for jeans or dress pants and a nice blouse, rompers, jumpsuits, and other casual but nice options.
An engagement party is all about having a good time and celebrating this life milestone with your nearest and dearest, so it's important that you feel amazing! Traditionally, the bride-to-be will wear a dress in white or cream that is shorter than the customary full-length wedding gown.
Aim for the engagement party gift to be around one-quarter to one-third the cost of the wedding gift.