Add a header to begin generating the table of contents
It's a happy and hectic moment in a couple's life, but a wedding is still a joyous occasion. All the guests, not only the bride and groom, are invited to the wedding. Between the rehearsal dinner, the hen party, and the wedding itself, there is a lot of dollars to be spent, gifts to be bought, and outfits to be prepared. While it is customary to make an effort with one's wedding attire and to dress for a night on the town for the bachelorette party, We often yielded no results while searching for something suitable to wear to engagement parties, no matter how hard we try. Figuring out what to wear to a wedding may be challenging, whether you're the wedding or a guest. How to dress for an engagement party, as recommended by stylists.
If you've been invited to an engagement party, it's because one of your friends, relatives, or coworkers recently got engaged and wants to share the happy news with everyone. You may be thinking what to wear to this occasion since it is not as formal as a wedding. Nicole Russo, the CEO of Let's Get You and a professional stylist, says that, unlike the wedding itself, the formality of the engagement party is sometimes ambiguous and can range from extremely casual to black tie. She advises, "Dress a notch or two up from what you would wear on an ordinary night out without going overboard with the wedding attire." Don't be afraid to glam it up, but save the black tie attire for when it's really necessary.
What Happens at an Engagement Party?
Events celebrating an engagement can take on a wide variety of forms. Cocktail parties are common, but other types of gatherings, such as sit-down dinners, beverages in the afternoon, or even barbecues in the backyard, are also acceptable. All of them are extremely entertaining, and that's really the only thing that unites them. However, this is not permission to go entirely crazy. Have fun, but don't ruin the party by acting inappropriately. Always meet your hosts first upon arrival and offer your gratitude and appreciation as you leave. Stay for at least a few hours (including any speeches) or the whole night if you're particularly close to the happy couple, and while you're there, mingle with other guests, eat some of the excellent food, and dance the night away on the dance floor. Most importantly, make sure you feel good about yourself by wearing comfortably and with confidence for this joyous occasion.
Engagement celebrations, like weddings, can take many forms. Proposal parties can be impromptu affairs on the night of the proposal, or they can be lavish affairs organised in advance. Your fashion sense and that of the couple-of-the-hour determine everything. It's not always clear what to wear to an unplanned celebration, which might range from a black-tie affair to a backyard barbeque.
To help you get ready for this pre-wedding party, we consulted four professionals in the wedding industry to give you advice on etiquette and fashion. What is their general agreement? If you have any questions about the dress code, you should always err on the more formal side and follow the guidelines specified on the invitation. Here are their tried-and-true recommendations for what to wear to an engagement party of every formality level and in any setting.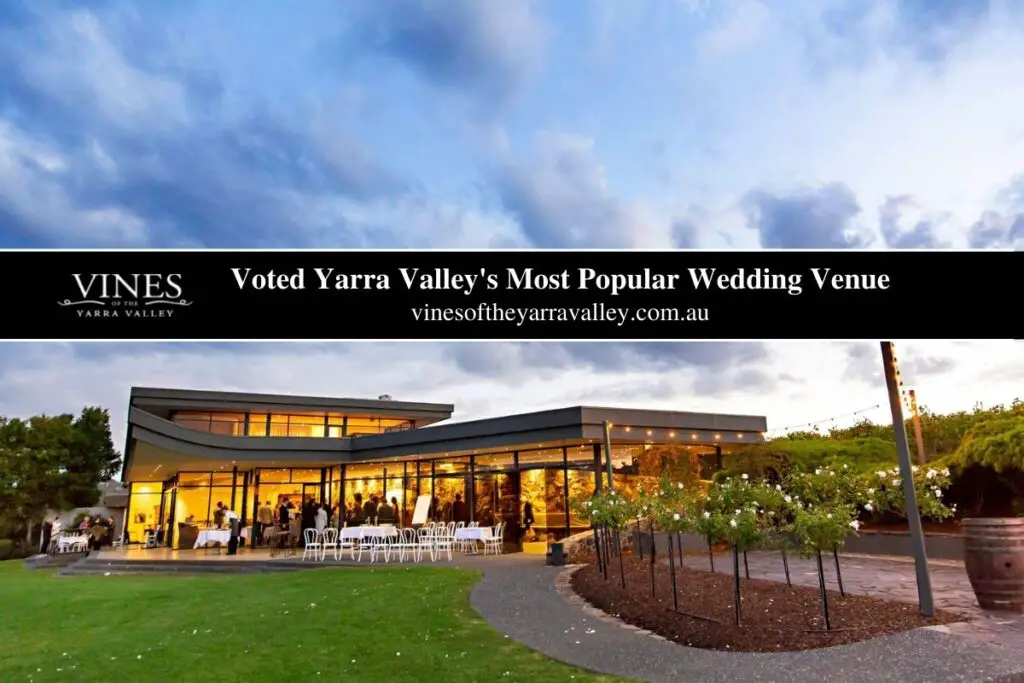 Engagement Party Dress Codes
Make sure you know what to wear before you head to an engagement party. It is customary to discover this information on the invitation; if you can't find it, you might want to enquire with the host. A dress code might help you feel more comfortable in your outfit choice and give you a sense of what other attendees will be wearing. Ignoring a dress code could be considered a disrespect to your host, therefore it's essential to dress appropriately at all times. Dresses should be knee-length or longer and high heels are expected at most engagements with a "cocktail dress code." However, you might need to dress more formally or casually, depending on if the party invite specifies a semi-formal or dressy-casual attire standard. Find out the appropriate fashion standards by consulting this handy dress code reference.
Engagement Party Locations
The engagement party's location is a major factor in deciding what to wear. Knowing both the setting and the required level of formality can help you select the right pieces of clothing. In addition to the time and date, the invitation should provide the address of the event location. If it only provides an address, if you are unfamiliar with the venue, try Google for some further information or asking your host. In general, a more relaxed dress code is expected of guests for outdoor events, such as the wearing of flats of wedges if the event will be held on lawns or a patio beach. If the event will be held outside, you should also think about the weather. Dress formally if the gathering is in a museum or casually if it's in a restaurant. Dress casually but stylishly in your favourite weekend wear if you'll be dining out or visiting a friend, but put on your best dress and shoes if you'll be attending a formal restaurant or event.
Engagement Party Outfits for the Bride
One's own engagement party can be both a fun and stressful opportunity to try out new outfits. The good news is that you get to pick the location, theme, and attire for the event. However, your choice of attire will serve as an inspiration for the rest of the evening's attire, and you can be sure that everyone will be looking to you to have the best clothing. Take our suggestion and go with something that makes you feel strong and at ease. Pick an ensemble that speaks to who you are and the kind of party you'll be throwing. If a dress with more colour or the more conventional white colour seems appropriate to you, then by all means, wear it. After all, you're supposed to be celebrating your engagement!
Engagement Party Outfit Ideas for Guests
You should appear wonderful on the guest list for an engagement party, but not nearly as fabulous as you will on the big day itself wedding day. Pick a flirty dress that manages to be both polished and enjoyable, as cocktail wear is required for most engagements. If you don't know for sure that the bride isn't wearing white, it's best to avoid wearing it yourself. However, you may wear whatever colour you like, so long as it's black, and it'll look great for a formal evening event. Keep in mind that this is a party and not a serious business meeting, so feel free to dress up a bit. Add some life to your party look with prints, bright blocks of colour, or fun accessories. Avoid wearing uncomfortable shoes, as they may drain your energy too soon. Prepare for a long night (or day) of dancing by investing in a stylish pair of shoes that will allow you to move freely about the dance floor.
What To Wear To A Cocktail Engagement Party?
It's likely that a cocktail dress code will be in effect for an evening engagement party invitation. This clothing code has probably been mentioned to you a thousand times, but do you really understand it? Location, location, location is of utmost importance.
There's room for additional formality if the event will be held in a location. A jacket with a bold Prince of Wales print worn over fitted pale-hued pants is a good example of this. Try other accessories, such a pocket square or a lapel button, with this outfit. In comparison, you can definitely get away with something more casual if you're attending a cocktail function in someone's home.
What To Wear To A Pub Engagement Party?
This really does occur, trust us. Everyone has that one friend that treats their favourite watering spot like it's their second home. And whether their prospective spouse approves or not, that location is certain to host some form of engagement party. You should probably dress a little nicer than you would for an ordinary night out at the pub. Correct.
There are a few easy ways to dress up for a pub wedding party. Start with a pair of dark indigo slim-fit jeans and layer on top an oxford shirt in white, light blue, or striped. If you want to amp up the cool factor, throw on a pair of Chelsea boots or sneakers and an unstructured jacket. To keep things laid back, seek for blazers in neutral colours like taupe or navy and choose cotton over wool if you like warmer weather. This will help you maintain a laid-back but put-together appearance.
What To Wear To A Backyard Engagement Party?
For a low-key engagement celebration, nothing beats a Sunday barbeque in the backyard. Wearing a button-down collared shirt in a striped or checked pattern with a pair of tailored Bermuda shorts can give your casual wardrobe a more put-together look.
Choose shorts in vibrant hues like burnt orange, aquamarine, or forest green for a fun twist on the typical uniform. Wear a cable-knit sweater draped over your shoulders and a pair of boat shoes for a throwback style. Choose a pair of stone or blue chinos for the cooler months and add splashes of colour with vibrant sweaters and blouses. Enhance the look with complementary accessories, such as a canvas loop belt.
What To Wear To A Beach Engagement Party?
It's always fun to have a party on the beach, until it's not. That's when sand normally starts filling your shoes like a sponge. Bad enough when you're wearing high-quality shoes; in cheap dress shoes, it's downright painful. Avoid stress by selecting easy-to-wear linen outfits that look and feel like at home at a beach engagement party. Picture a white linen or cotton shirt tucked into cuffed, tab-waisted slacks.
If you want to show off your sense of style, do something new with your shirt's collar and sleeves. A Mandarin collar or shirt sleeves that reach just below the elbow are both excellent options. Finish off your outfit with a pair of woven leather sandals or suede espadrilles.
What To Wear To An Engagement-Wedding Party?
The party your friends are throwing might be more formal than you think. Consider a more relaxed take on the blazer and tie combo by wearing it with chinos and a fitted shirt and a pair of leather Chelsea boots. Olive looks wonderful with navy chinos and a pristine white shirt, but feel free to experiment with other colours and patterns. And even if you're wrong and it's just for show, you'll still come out as the most dapper dude in the room.
The do's
Follow the invitation's lead, please. If the engagement party's attire requirements aren't specified, consider the time of day. When do you want to meet? Wearing a floral dress and flats to a breakfast event is quite acceptable. An elegant dress and wedge heels or sophisticated sandals are perfect for the somewhat more formal lunch or afternoon tea. Dress slightly more casually than you would for a similar wedding during the day. It's impossible to go wrong with only a flowy dress in a pretty print, a skirt and top that match, or a mix of loose slacks and a dressy top in muted colours. To achieve a fashionable style, think about current trends in patterns. You shouldn't let the fact that you have to visit an engagement party lead you to abandon your personal style.
Wear something a little fancier if the engagement celebration is going to take place at night. If there is no specific dress code, but you want to err on the side of caution, choose a dress that is at least knee-length and is solid in colour and made from a silky material.
The don'ts
Don't dress too casually, and don't disregard the dress code. Wear something on the dressier side unless you know for sure that the engagement party is a casual event. Unsure? You may easily amp up or dial down the formality of your suit by swapping out the footwear.
Don't wear white, either. The bride-to-be will probably be wearing white, and while it's not as awful as wearing white at a wedding, you should nonetheless respect her special day.
Engagement Party Outfit Ideas
All White Outfit Ideas
At engagement parties, future brides customarily wear white. The pure and elegant shade has been popular for decades, lending an enduring charm to engagement dresses in the process. White is so traditionally associated with weddings that it will keep all eyes on you throughout the engagement party. But if it doesn't appeal to you, you may always go with print or colour!
Print Outfit Ideas
Clothing with a prominent print is a surefire way to get tonnes of compliments. Having a design on your dress is a great way to make a statement and grab attention in a room full of solid-colored gowns. Prints are great for summer engagement parties since they are festive and often colourful. Select a patterned cotton dress for a casual daytime event, or a printed silk dress for a sophisticated cocktail party.
Colour Block Outfit Ideas
Block colours may frequently be just as powerful as designs when worn together. Dresses with vibrant block colours, such magenta, blue, fuchsia, and orange, are stunning, unique, and more noticeable than the standard black. Powder blue and soft pink, two of this year's most popular pastels, can also be used to make striking, unconventional fashion statements. Keep the rest of your clothing, including your silhouette, accessories, and hair, modest and subtle if you choose for a monochromatic colour scheme. Your standout design element is the colour.
Non-Traditional Outfit Ideas
The good news is that you do not need to wear a dress to the engagement party if you do not want to. Do away with the dress if you'd rather wear pants and a shirt, or a jumpsuit, instead. A non-traditional costume can be just right if it is still fashionable and maintains the same level of formality as the rest of the attendees' attire.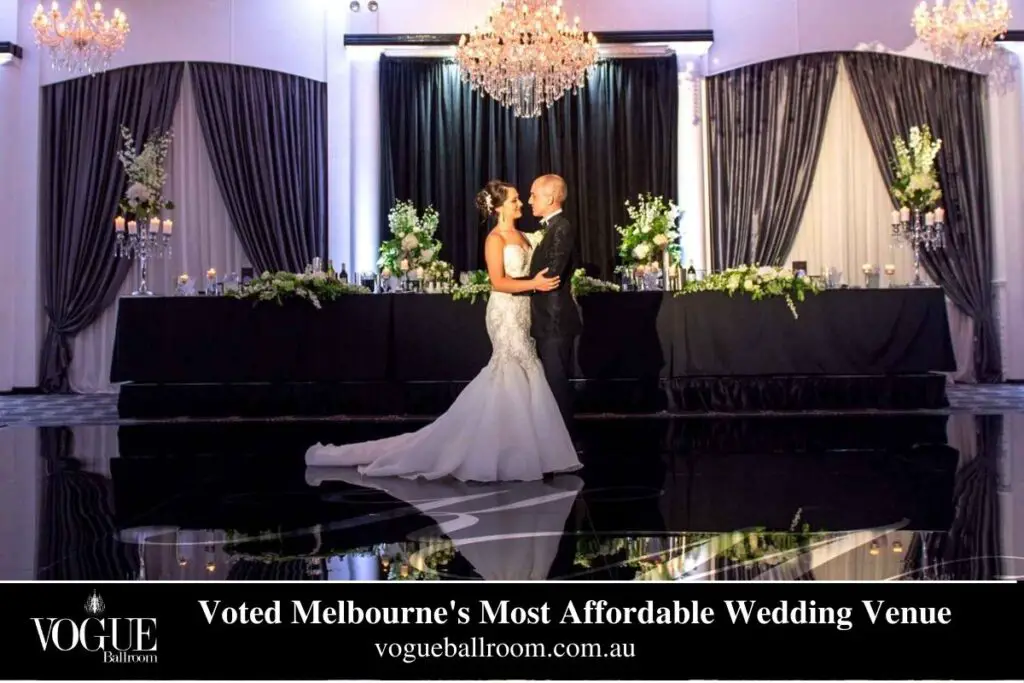 When in doubt, remember these rules.
Sabatino recommends inquiring in advance if the engagement party's dress code is vague or if you are unsure of how to ascertain the formality level from the venue. She also recommends wearing a dark colour like black, navy, or grey and accessorising with a bright statement piece (but also packing a more understated piece as a backup in case you misinterpret the atmosphere). The River agrees. Now more than ever, a basic dress may be dressed up or down with the right accessories, such as jewellery, shoes, or a scarf.
Conclusion
Knowing what to wear to an engagement party might be difficult. Sometimes it's not clear whether an engagement party is going to be a casual get-together or a formal black tie event. Don't be shy about dressing to impress, but keep the black tie outfit for the big occasions. The festivities around an engagement can take numerous shapes. Social events that involve cocktails are prevalent, but other forms of get-togethers are fine as well.
In the end, it all comes down to your sense of style and that of the hot pair of the hour. What to dress to an engagement party: tried and true suggestions What to wear to an engagement party depends much on where the celebration will be held. Disrespecting your host may be as simple as not dressing appropriately for the occasion. At most events with a "cocktail dress code," high heels are required. However, the setting may call for a different level of formality or informality.
For a nighttime engagement party, guests should wear cocktail attire. Select an outfit that reflects your personality and the vibe of the get-together. Prints, bold blocks of colour, and quirky accessories can breathe new life into a party outfit. It's not hard to look fancy for a pub wedding party with these simple outfit ideas. Tips on What to Wear to an Outdoor Engagement Party
You may dress up your casual wear by pairing a striped button-down collared shirt with cut Bermuda shorts. Is There a Dress Code for the Engagement Party? Do not wear white, either. It's not as bad as wearing white to a wedding, but you should still show some deference to the bride-to-be since it's her big day. Since many prints feature bright colors, they are perfect for summer engagement parties.
Block-colored dresses in eye-catching hues like magenta, blue, fuchsia, and orange are more eye-catching, distinctive, and noticeable than the more common black. This year's most popular pastels, like powder blue and soft pink, can also be used to make bold, unexpected fashion statements.
Content Summary
Everyone is welcome to attend the wedding, not just the bride and groom.

Whether you're the bride or the groom, it might be difficult to decide what to wear to the wedding.

Expert advice on what to wear to a fiance's engagement party.

We consulted four experts in the wedding industry to provide you pointers on manners and attire for this pre-wedding bash.

Don't go to an engagement party without first deciding what to wear.

Consult this dress code guide for information on what is considered acceptable attire.

The location of the event should be included in the invitation, along with the time and date.

The good news is that you can customise every aspect of the party down to the venue, theme, and even the outfits everyone wears.

For a nighttime engagement party, guests should wear cocktail attire.

If the event will be hosted at a certain place, it is appropriate to increase the level of formality.

It's not hard to look fancy for a pub wedding party with these simple outfit ideas.

Don't slouch around in your pyjamas or otherwise flaunt the dress code.

Unless you have absolute certainty that the engagement party is a casual gathering, you should opt for something on the fancier side.

Do not wear white, either.

If you opt for a monochromatic colour scheme, make sure the rest of your outfit, including your silhouette, accessories, and hair, is understated and tasteful.

The good news is that you can wear something other than a dress to the engagement party if you prefer.

Sabatino suggests asking ahead of time if the engagement party's dress code is unclear or if you can't tell the level of formality from the venue. 
FAQs About Engagement Party
To play it safe and keep good engagement party etiquette, do not wear white. Otherwise, simply dress for the season, weather, and formality of the venue. If dresses aren't your cup of tea, you can opt for jeans or dress pants and a nice blouse, rompers, jumpsuits, and other casual but nice options.
An engagement party is all about having a good time and celebrating this life milestone with your nearest and dearest, so it's important that you feel amazing! Traditionally, the bride-to-be will wear a dress in white or cream that is shorter than the customary full-length wedding gown.
Aim for the engagement party gift to be around one-quarter to one-third the cost of the wedding gift.
At an engagement party given by the bride's parents, the etiquette regarding toasts is quite clear: First, the bride's father proposes a toast to the bride and her fiancé. Then, the fiancé rises and toasts his bride-to-be and her parents, and then his own parents.
An engagement party, also known as a betrothal party or fort, is a party held to celebrate a couple's recent engagement and to help future wedding guests to get to know one another. Traditionally, the bride's parents host the engagement party, but many modern couples host their own celebration.