At a wedding, an official person must perform the ceremony. In most states, a justice of the peace can perform a wedding, as can a licensed or ordained clergy member. The differences between the clergy qualifications vary by state.
Most denominations use the terms "ordained" and "licensed" to refer to clergy members that play slightly different roles within the church, although precisely what differences there are varies by denomination. A general trend, however, is that a license to practice ministry comes with certain constraints and may expire within an assigned time period. In contrast, an ordained minister is a permanent member of the clergy.
What is Ordained?
Ordination is a status given by a church. A minister can become ordained in a variety of ways, from sending in an online registration form to attending seminary for a few years. An ordained minister can perform all of the duties of a church leader, including leading services, preaching and performing baptisms.
Ordination is appropriate for those who have a substantial preaching/teaching ministry in a church, parachurch or mission agency, or educational institution, including military chaplains.
Transformation Ministries will examine for ordination and recommend to the local church those who have proven knowledge of Biblical truth and an aptitude for the communication of Biblical truth in their ministries.
The local church may license or ordain persons with specialized ministries not requiring preaching and teaching (e.g., counselling, hospital chaplaincy, worship ministry).
Transformation Ministries has outlined recommended standards and procedures for local church licensing or ordination. However, these standards are to be measured by the local church, and the accountability of licensed or locally-ordained individuals is to that local church.
As a partnership of many ethnically- and culturally-diverse churches, Transformation Ministries affirms the fact that different cultural groups utilize various processes or steps in credentialing pastoral leaders. The guidelines anticipate that local churches will utilize methods that are appropriate to their cultures for licensing and local examination before sending a candidate to the Transformation Ministries Ordination Standards Council.
When a church is interested in recommending an individual proceed with the Transformation Ministries' ordination process, the church pastor or designated official should contact the Developing Pastors Lead or the Executive Operations Specialist.
Ordination Recognition
We strongly encourage all pastors who lead a Covenanting Transformation Ministries Church to have their ordination recognized by Transformation Ministries.
What Does Recognition Mean?
Transformation Ministries believes every pastor is accountable to the Lord and, by ordination, is set apart by a congregation for ministry.
Recognition of ordination by another Christian body by Transformation Ministries is appropriate whenever a Transformation Ministries Covenanting Church calls, as a pastor, an individual credentialed by another Christian body.
Recognition addresses the validity and transferrable standing of a pastor's ordination outside of the local congregation.
Recognition comes from a Council representing the larger Body of Christ, the Covenanting Churches of Transformation Ministries, acting in concert through the Ordination Standards Council to commend the pastor to all the congregations as fully qualified for pastoral leadership by approving a Candidate's preparation and examining his/her conversion, call, character, convictions and competence.

What is Licensed?
In some states, a minister must be licensed to perform a marriage ceremony legally. In this case, the minister must apply for his license with the county or state government. A license is only needed for weddings; anything else a minister performs does not require the use of a license since nothing else is a legal ceremony.
Licensed ministers are responsible for conducting the worship ceremonies in Christian congregations. The state typically recognizes such individuals as being qualified to carry out marriages, baptisms, funerals, and other rituals that may have legal implications as well as religious significance. They also provide pastoral care to the people in their congregations. Being depended upon by church members for faith-related guidance may be emotionally draining, but ministers might also reap the rewards of seeing their congregants blossoming spiritually. The U.S. Bureau of Labor Statistics (BLS), reported clergy in the 10th-90th percentiles to earn a median salary of $26,160-$85,040 respectively in May 2018.
Licensing is a way for the local church to give recognition, authorization and affirmation of a person's gifts and skills for ministry. Licensing is looked on favourably by other churches, which adds further evidence of the person's gifts and abilities throughout the Covenanting Transformation Ministries Churches.
Licensing is usually granted through the recommendation of a church board to the membership of the church. Licensing is recognition of several different ministry specialties and does not need to be limited just to preaching pastors. Like ordination, it is the local church that grants the license, not Transformation Ministries.
A license is typically provided to laypersons who have the gift and ability to preach, teach or minister as defined by the church granting the license. The license may either be a step toward ordination or an endorsement of a gifted layperson for ministry within the church.
Generally, a license is called the "Certificate of License for the Gospel Ministry", and has also been known as a "License to Preach". Though preaching is a primary focus of pastoral ministry, other gifts may also be recognized by licensing.
State Variations
Some states require that a clergy member be only ordained to perform a wedding; in this case, anyone with a certificate of ordination from any church can perform a wedding. In other states, that minister has also to have a license, which carries other requirements.
Ordained Vs. Licensed Ministry
Some religious denominations and congregations make distinctions between different types of the clergy, classifying them as ordained or licensed ministers. Each denomination sets its policy for distinguishing between the two, but in many cases, religious organizations consider ordained ministers to be permanent clergy. Ordination permits the minister to perform church rites and sacraments, such as baptisms, legal marriages and funerals. Licensed ministers, on the other hand, are usually authorized to perform some ministerial functions, but may be required by the terms of their license to only act as clergy in the context of a local congregation. Unlike ordination, which is usually considered to be a one-time event, the credentials for licensed ministers may only be valid for a specific period of time. For tax purposes, the IRS recognizes both licensed and ordained ministers as clergy. However, it may apply additional standards when determining whether a clergyperson is subject to special tax rules for ministers.
Licensing is a function of the local church and is for a specific ministry setting and calling. The person desiring to have license should submit the following to their Church Board (or the congregation if the church so desires):
A 1-page statement highlighting their conversion and call to ministry
4-8 page self-written doctrinal statement of major doctrines (check with your Converge District Ordination Handbook for key areas to cover)
The approval for licensing must be part of the Church Board's official minutes. A copy of the minutes should be maintained by the Church and a copy retained by the person being licensed. There are two types of licensing:
For the ministry, while affiliated with the licensing church. The person's license is no longer valid after leaving the licensing church.
For the Gospel ministry from the date of licensing forward.
For the Gospel ministry from the date of licensing forward" is selected, the church would have the right to revoke the license in the event it should become necessary due to such issues as heretical teaching or moral failure. If that step is taken, a letter stating the license has been revoked must be sent to the licensee. Christian bookstores have these two types of certificates of license available. **Within two years of being licensed or ordained, the pastor may file for an exemption from Social Security if his beliefs are consistent with the exemption statement. A tax advisor should be consulted, and this should be entered into only with great seriousness.
While the ordination process begins and ends with a leader called by God to the Gospel ministry. It also involves the recognition of this call by the local church where the leader is serving. But the Converge family of churches and church leaders are also involved in advising the church and in serving the ordination candidate. Thus, the ordination process is detailed below for Converge churches and leaders:
From the Perspective of the Candidate and Church:
The formal church vote informs the Converge regional leadership of its desire to ordain a candidate.
The Converge regional staff sends the handbook on ordination to the candidate and the ordaining church.
The candidate completes the reservation form and mails it to the Converge regional office.
The Converge region mails a written confirmation of the reservation to the candidate.
At least one month before the interview, the candidate mails six copies of his doctrinal statement to the Converge regional staff. E-mail is acceptable.
The Converge region mails a copy of the doctrinal statement to the current members of the Ordination Guidance Committee in the appropriate area.
The Ordination Guidance Committee interviews the candidate and writes a letter of advice to the ordaining church with a copy to the candidate.
If the advice is to postpone convening an ordination council, the candidate may reserve another interview during the next scheduled meeting of the Ordination Guidance Committee.
Upon receipt of a letter of advice to convene a council, the ordaining church schedules the council and invites delegates from sister churches.
The Council meets and recommends that the church proceed or not proceed with ordination.
From the Perspective of the Ordination Guidance Committee:
A church requests help with ordination.
The Converge region leadership responds with the attached handbook.
The candidate reserves an interview time.
The Converge region confirms the interview time.
The candidate prepares and sends a doctrinal statement.
The Converge region distributes the doctrinal statement.
The Ordination Guidance Committee reviews, interviews and advises.
The church acts to ordain proposed candidate.
Marriage Officiating
The legal authority to perform marriages is often cited as a distinction between licensed and ordained ministers, even though this credential varies by the state within the United States. Some states allow only ordained ministers to perform a legally binding marriage ceremony while others have less restrictive rules. California, for example, permits anyone to apply for the authority to marry a couple, but such authority is valid for only one day.
While many religious organizations give licensed ministers the authority to officiate at weddings, state laws may restrict the role of the officiant to ordained clergy. Licensed ministers should confirm that they are legally permitted to perform weddings in their state.
Education Level
Many denominations use ordination to distinguish between ministers' education and experience levels. The Evangelical Covenant Church and the Unitarian Universalist Association, for example, typically require ordained ministers to have a master of divinity degree. American Baptist Churches, on the other hand, allow for three different "tracks" to becoming ordained based on education and experience.
Some religious organizations set different educational standards for licensed ministers and ordained ministers. Many Christian churches require ordained clergy to hold a Master of Divinity degree prior to ordination but may have minimal standards for licensed ministers. Some denominations, such as the Evangelical Covenant Church in America, require licensed ministers to complete a sequence of seminary-level courses. Others, such as the United Methodist Church, sponsor educational programs specifically for licensed ministers.
Permissions
Some denominations place further restrictions on the ceremonies and duties that licensed ministers are allowed to carry out. Typically, a license to practice ministry includes preaching primarily. In addition to weddings, baptisms and funerals may be restricted to a local ministry or excluded altogether from a licensed minister's duties.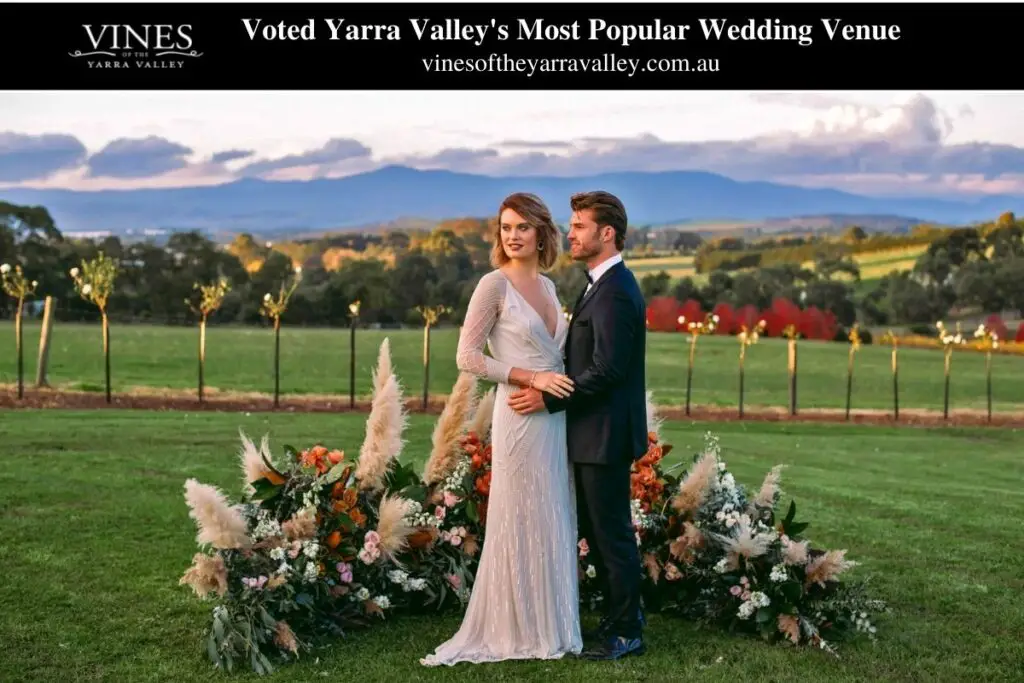 Reasons for Distinction
The reasons for making distinctions between ordained and licensed ministers vary by denomination. In some denominations, seminary students or candidates for ordination must first undergo a probationary period as a licensed minister. Another reason why a denomination might license ministers is to address a lack of trained clergy in a specific geographical area. These denominations license active laypeople who lack ministerial education to serve as pastors of congregations. Finally, some denominations license ministers as a way of providing accountability and support to those who perform specific ministries in a church on either a full- or part-time basis.
Frequently Asked Questions
Ordination permits the minister to perform church rites and sacraments, such as baptisms, legal marriages and funerals. ... Unlike ordination, which is usually considered to be a one-time event, the credentials for licensed ministers may only be valid for a specific period of time.
It is important to get a license to preach the gospel when you sense the call of God to minister to people spiritually. As a licensed minister you have the right to preach, teach, and officiate weddings.
The main difference between the two is that the wedding officiant owns a degree that allows him to officiate a wedding. On the other hand, an ordained minister gets ordained from any particular church and is allowed to do other church activities as well along with officiating a wedding.