Does your wedding need a theme? There's been quite a shift in the last 6 to 10 years – it used to be quite common for a bride to make two decisions first – the theme and colour scheme.For many, the colours were hard enough! But then, the themes sort of mellowed out. Nowadays, they seem to be much more subtle. Brides still go for favourite colours, but now it's more about personalisation instead of theatrical decoration.
Strictly speaking, you don't need one – there's no box on the marriage license that you fill out "theme: rustic woodland" or "theme: enchanted garden"! But when couples ask me, I say yes – you do need a wedding theme. Today's post will explain why a wedding theme is useful and how to figure out what your wedding theme is going to be.
Rustic, nautical, white wedding; you must have run into more than a few wedding themes while browsing for inspirations or attending weddings, but have you thought about what goes behind each theme? We think that a wedding theme should be about more than mere looks or trends. Above all else, a wedding theme should reflect your true personality as a couple. Aside from that, a wedding theme should be able to pull every wedding element, from the venue to the tiniest details, together in harmony.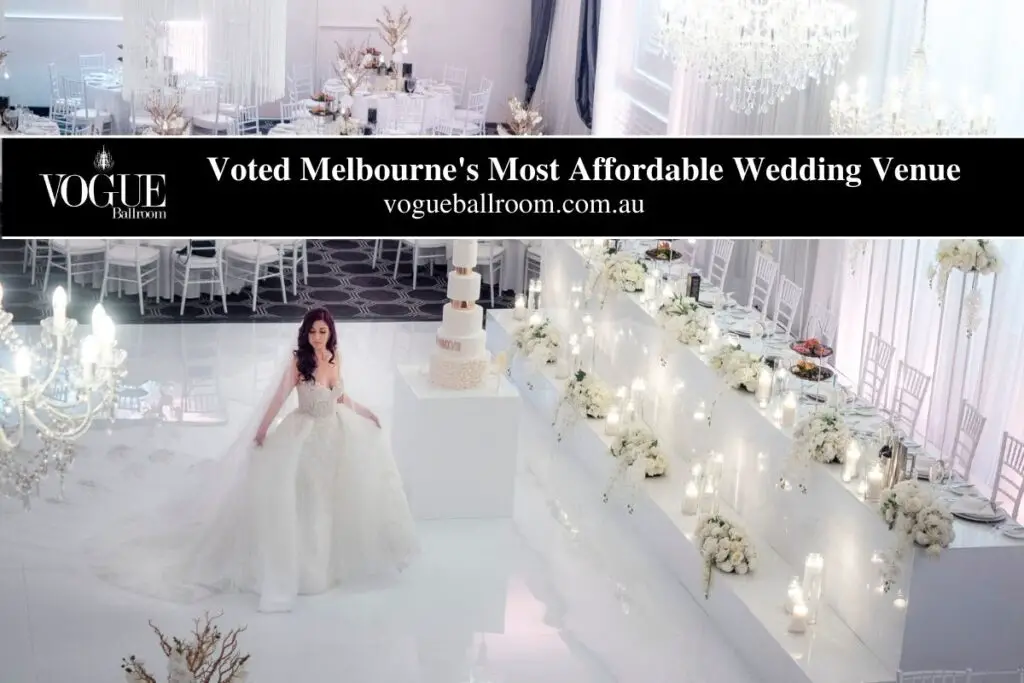 A wedding theme gives you somewhere to start
Having a theme gives you a starting point. You can do anything you want to – but -that's overwhelming! So coming up with a theme gives you somewhere to begin looking. As a designer, I LOVE hearing that people have a theme. Instead of presenting a couple with a hundred different options (totally possible, by the way), I can straight away present them with 5 or 10 invites that have the right sort of feel about them. Much less overwhelming.
A wedding theme helps you make decisions
Having an overarching theme for your wedding day certainly helps with making decisions on the wedding details. You are able to run your options through the filter of "does it fit my wedding theme" and quickly make a call on whether the flowers are a good fit, the bridesmaid dresses are the right colour, or the wedding invitations are the perfect start to your day.
Here's an example: you may find four or five wedding invitations that you like – they fit your style, you like the colour, whatever. If you have a specific feel to your wedding in mind (say – rustic), and perhaps a particular colour or two, you can ignore the invites that don't suit. This leaves you with only a couple of options to chose from, and you are less overwhelmed by decisions. Instead of presenting your partner with half a dozen options and saying "what do you think?" you can present two and say "which one?".
You'll also find this filter useful when you stumble across something and think "that's a great idea"! Just because something is a great idea doesn't mean you should do it. Perfect situation for this – before you embark on an ambitious DIY project, ask yourself, is it something that fits with your wedding theme?
A wedding theme doesn't mean your wedding guests have to wear fancy dresses
I remember helping organise my besties wedding. Her husband-to-be was horrified to hear there was such a thing as a "wedding style" or "wedding theme". "I'm not having a bloody costume party" was a word for word what he said.
The occasional wedding will be themed in that way, with guests wearing costumes – but for the vast majority of weddings, the style or theme of the day doesn't dictate what people wear.
A theme gives your wedding a cohesive feel
A subtle theme done right won't necessarily be apparent to your guests. But what it will do is allow your wedding décor and details to "make sense". Each element of your wedding day works together to tell a story and set the scene, and having details that clash against each other causes confusion.
Did you struggle to come up with an overarching idea or theme for your wedding day? What did you end up settling on?
The next step is to create a wedding theme board. Here are some instructions on how to put one together.
So for all of you struggling with this question – does your wedding need a theme? – let's consider a few things.
Personalisation – the magic word
If you think about it, personalisation is meaningful, whereas a theme is sometimes just… decor. Let's take the example of travel. If the story of your relationship evolves around foreign lands, then a wedding commemorating that is a great idea. Take a look at Julie and Scott's real wedding by The Fennells to see how their story took them all over the world. Even the guests who didn't know them very well will have seen how their relationship started and brought them all together on the wedding day.
Now let's say you like this idea, but you're not a travel person. Not everyone is, and that's perfectly alright! Now think practically – is it worth spending several hundred euros on travel-related trinkets, stationery and decor, when you could be getting something much better you'll love remembering in the years to come? The thing you want is the one worth spending the money on.
The colours are enough
Consider this: if you already know your wedding is going to be mint-and-silver or lilac-and-purple, could that be enough? Of course, it's enough. That's already a whole distinctive look in itself. You'll probably be matching lots of things, like dresses, bouquets, cake, flowers and invitations. When the guests walk into the reception room, they'll be impressed with the result, and that's all you need. Does your wedding need a theme? A theme on top of a beautifully coordinated colour palette may just be a touch too much.
Make it whisper, not shout
Let's use an example for this one. Say you both like books, and you'd like a book-themed wedding. You go on Pinterest, and there are a million ideas, including getting married in a library. You truly could incorporate books into every part of the day, until it becomes less than a celebration between two people in love, and more like a theatre play. You'll spend more time shopping for just the right things than actually looking forward to your vows and spending the day surrounded by people you love.
Make it whisper, not shout – you don't have to apply the theme to absolutely EVERYTHING. Pick just two or three things. For example, book-stack centrepieces and bookmark favours. Or cake and table numbers. This is more than enough, and everyone will still notice it for sure.
Mind the guests
Spare a thought for your guests. Sure, some of them will be up for dressing up as Regency ladies, Spanish senoritas or gangsters. But not all guests can afford this, and some don't think much of fancy dress. The more they have to do to fit in, the more they'll lose sight of the real reason they've been invited to witness you and your other half making a true commitment.
Think in broader terms
Rather than making your theme one strong statement, consider something subtler and broader that's far easier to work with.
For example, elegant, sparkle, foodie, casual. There are many more.
Just imagine your guests talking after the event. They'll be saying stuff like 'it was so elegant', or 'we had the best food we've ever had at a wedding, there was so much variety', or 'it was great hanging out in the gardens'. Yes, this is what you want.
Let the ceremony stay as it is
Have you read the book One Day by David Nicholls? It has a chapter about a wedding Emma and Dexter attend. The wedding is also in the movie, but this bit from the book isn't. And we remember it because see for yourself:
'Unusually, Emma noted, the bride had opted for a Marie-Antoinette theme — pink silk and lace, a hooped skirt, hair piled high, a beauty spot-causing Emma to wonder if Tilly's degree in History and French had perhaps fallen short of its mark. She looked very happy, though, and he looked very happy, and the whole congregation looked very, very happy. Song followed sketch followed song until the wedding began to resemble a Royal Variety Performance, and Dexter found his mind beginning to drift.'
A Royal Variety Performance you probably don't want your ceremony to be remembered as that, do you?
Church ceremonies follow their rituals, and there's very little room for adding a theme. This is a good thing because it keeps you focused on what is, after all, the most important part of the whole day. There's a little more wiggle room with civil ceremonies. Or if you're going the humanist route, you create the whole thing from start to finish.
If you let the ceremony stay true to its essence and purpose, then you'll only have the reception theme to think about. This is far less planning and worrying for you. If you'd like to add a little touch of personalisation, here are a few ideas you may like.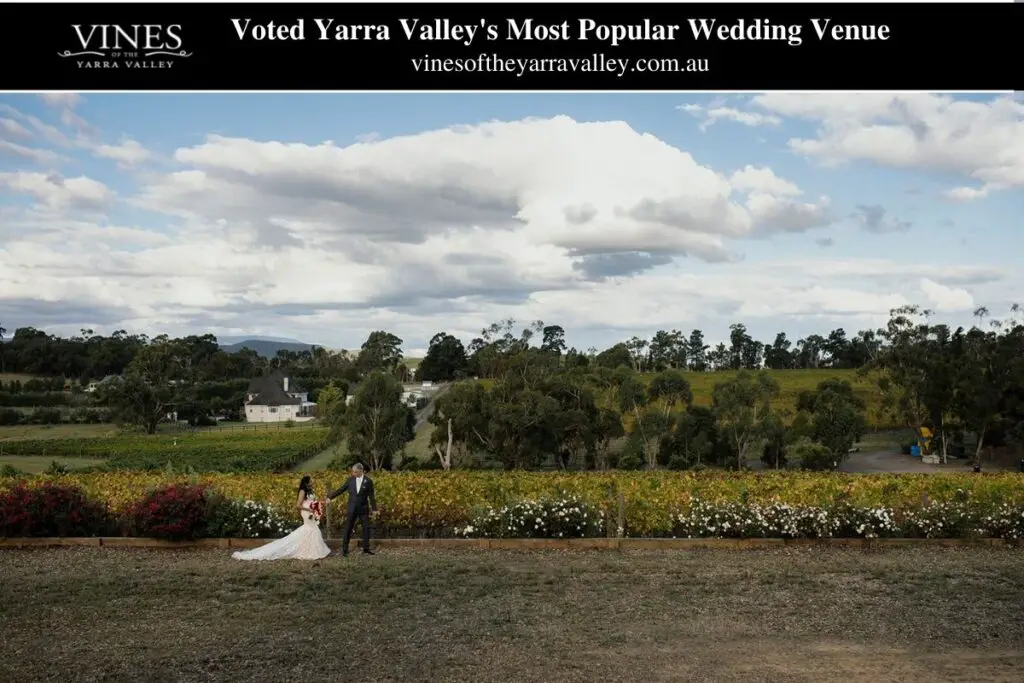 Pick a date that already has a theme
There are a few in the calendar! You know what we're talking about.
Christmas, New Year's Eve, Valentine's Day, St Patrick's Day, Halloween any we missed?
Most venues will already be decorated for the occasion, so that's a huge chunk of the budget you can put back in the piggy bank. And, doncha know, out-of-season dates (from October to April) are also quite a lot cheaper.
Things to consider when choosing a wedding theme
Now that you've pictured what your dream wedding will be like, take a look at some factors that can help you decide on a specific wedding theme.
The venue
Your wedding venue will take a big chunk out of your wedding budget; the last thing you want is for it to clash with the wedding theme. If you've already chosen a venue for your nuptials, take a look at what it has to offer. Pay attention to its features and ambience, and choose a suitable theme to go with them. For instance, a grand wedding hall is suitable for glamorous celebrations, like this couple's extravagant wedding at the Paris Opera.
If you don't have a venue yet, refer to the dream wedding that you've envisioned before. What kind of venue will suit the theme you have in mind? Be mindful of your budget, though. If a venue you like far exceeds your original budget, do reconsider whether it's worth it.
Your favourite colours
Next, think about your favourite colours and see if they pair well. Don't have a favourite colour? Just go through your wardrobe and count the colours you wear the most. Or, you can start browsing different colour combinations to see if any will catch your eye.
Remember, don't disregard your fiancé's opinion on this matter. Take notes from this flower-filled wedding in Bali. The groom didn't want to have too many feminine colours on the wedding day, so the stylist incorporated shades of grey to create dusty versions of pink and purple. What a clever way to cater to both the bride and groom!
Delve a little deeper
When it comes to choosing a wedding theme that's unique and personal, just treading the water won't do you any good. You need to get into the details. If you want to have a vintage-themed wedding, for instance, decide on a specific period, like the 1920s or 1960s. If you like rustic decorations, which kind of rustic are you talking about? The elegant or rugged kind? With a clear brief, it will be easier for vendors to understand your vision. If your theme is too general, different vendors might have different interpretations, and the results may not look harmonious together.
Consider the season
Don't forget about the season, especially if you're planning an outdoor wedding. You can't have a garden wedding in the winter, can you? Also, different seasons offer different atmospheres and natural colours. For example, if you've decided to have a fall wedding, autumnal colours such as orange or red will be especially suitable.
Look into your roots
If you'd like to pay tribute to your family's cultural heritage, why don't you add a dose of tradition to your wedding celebration? These days, traditional weddings aren't necessarily dull and long-winded affairs. Modern-day couples often combine multiple traditions, modern sensibilities, and their style. Take a look at this couple's multicultural wedding that mixed Japanese and Padangnese cultural elements.
The event's formality
The formality of your event will also help to determine the wedding theme. Let's go back to the dream wedding you had in mind earlier. What kind of celebration did you imagine? What will your guests wear? Will they come in suits and evening gowns or more relaxed outfits? If you've always dreamed of a formal black-tie occasion, a grandiose ballroom wedding is an obvious choice. If you want something more laid-back, opt for a garden party or beachside wedding.
Mind your budget
As always, be realistic and stick to your wedding budget. An indoor garden-themed wedding party might not be the best choice if you're on a budget, as filling a ballroom with flowers will be very costly. Instead, why not opt for an actual garden that doesn't need too many extra decorations?
Be true to yourself
There is no better wedding than one that reflects the couple's character, so you need to stay true to yourself when deciding on a wedding theme. Take some cues from nature-loving couple Sari and Frey, who had an eco-friendly wedding in the woods. Their wedding was enjoyable for every single one of their guests, and more importantly, it truly represented their personality.
Don't know what you want?
Does your wedding need a theme? If you can't even begin to answer this question, or don't know what you want, there's just one thing left to do: think about it like changing your hairstyle.
Let's say you are bored with your hair, but you aren't booking a hair appointment because you know they'll ask you 'what are you looking for?' and all you have to offer in response is a shrug.
So what would you do? First, you'd look at lots of photos to discover the styles you like best. Then, you'd probably take a few to see the stylist, so they can tell you which one would suit you best.
It's the same with weddings! Look at lots of pictures first. Our real weddings are an ideal place to start. Make a note of what you like, then take it to your wedding planner or venue coordinator, and work from there. You can also ask your mam or best friend – just don't get too many opinions, because you'll be back at square one. Remember – you don't need a theme as such. You just need something to keep the look uniform, or you risk turning your special day into a country fair. When in doubt, choose the simpler option.
We hope the above has given you a few things to think about. So, does your wedding need a theme? The answer is: if it's going to cost a lot of money, give you endless hours of stress, and detract from the importance of the day itself, then NO.
But if you do have a theme in mind and you don't want to give up on it, go for it! Just remember: it doesn't have to be huge to be memorable. A theme could go from just enough to too much in a heartbeat, so we recommend keeping it small and sweet.
Feel your theme
Close your eyes and think of a feeling rather than searching with your eyes, conjure up hazy summer days, beautiful autumnal sunsets or a springtime landscape and dream up your colour scheme that way!
My most important piece of advice would always be to be yourself – if you have a perfect colour that is 'you' and that's all you need – go for it! If you don't, there is no rule for you to stick with one or two colours.
Remember, your wedding, your way! Enjoy every minute of planning your perfect day.
Frequently Asked Questions
There's no law stating that every single wedding must be themed. Of course you don't need a theme – you can just pick a variety of decorations that look nice together and match with your colour palette. Non-themed weddings can look just as good as themed ones.
Choosing a wedding theme or style is one of the best ways to personalize your big day. A defined aesthetic will help you make important wedding planning decisions, like what color scheme to follow, how you decorate your ceremony and reception, and what the overall vibe of your day feels like.
Unfortunately, themed weddings are also incredibly difficult to pull off elegantly. Many themed weddings turn out looking tacky and not elegant or classy at all. That happens when there is too much focus on the theme and not enough attention on planning the wedding.