When one talks or even thinks of an Indian wedding, words like 'extra', 'jolly', and 'on point' flash in our minds. To match the grandness and royalty of such an event, you need to find outfits that come at par with the occasion. But when it comes to attending a wedding ceremony as a guest, there are a number of things you need to keep in mind. What colour to wear? How much to accessorize? How much is too much? We'll help you with all of this. Given below is a detailed list of traditional and contemporary dresses to wear to an Indian wedding as a guest. For this, once in a lifetime event, why not go all out? Here are tips on what to wear!
What to wear to an Indian Wedding (for Women)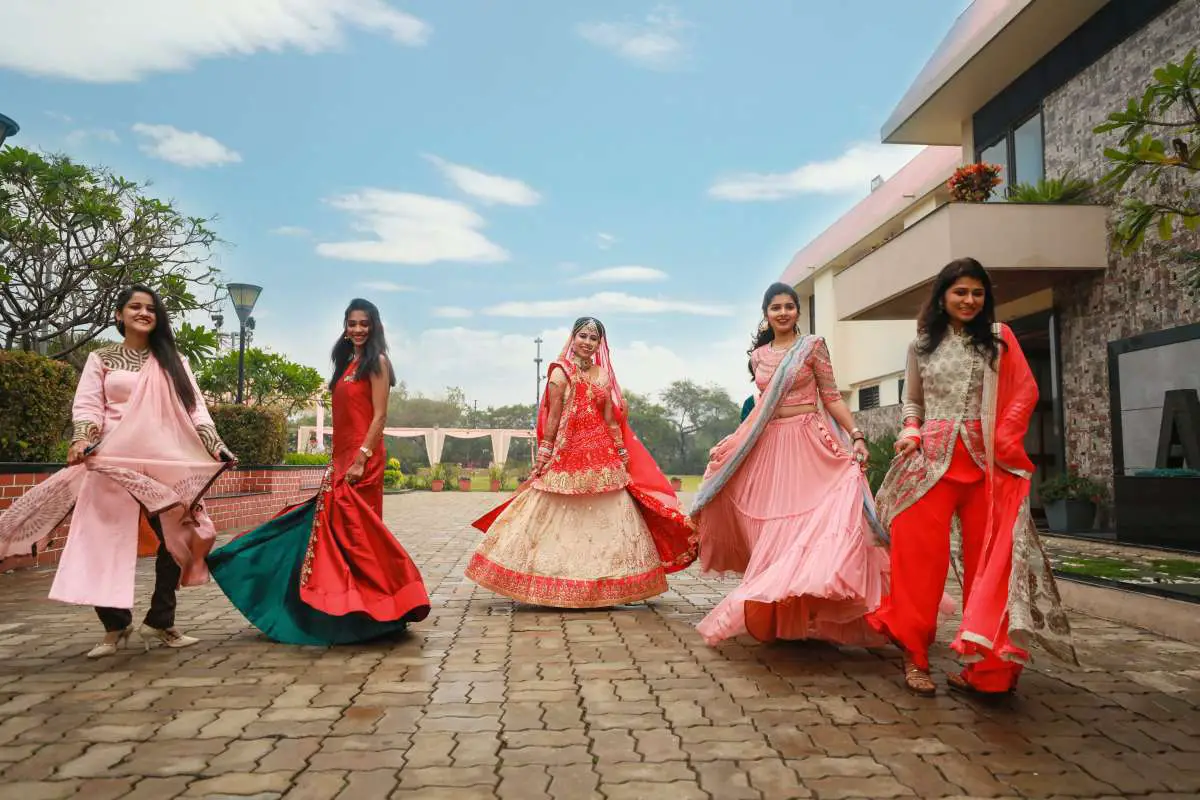 In this age of increasing awareness of cultural appropriation, I feel like Indians are the exact opposites of this – they love when a foreigner embraces their culture, either by wearing traditional clothes and/or eating Indian food. When attending an Indian wedding, you are very much encouraged to wear traditional Indian clothes. You could show up in a normal dress, but you'll stick out like a sore thumb. I've always wanted to wear a saree. They just look so elegant and beautiful!
Finding the appropriate clothing to wear was the first task we needed to tackle, and it was the most confusing and time-consuming one since there were so many options. And the colours, oh god the colours!
Conventional Saree
A saree is one of the most quintessential dresses to wear to an Indian wedding. This is suitable for all kinds of guests. From the bride's sister to a distant aunt, it is a rock-solid outfit to make a style statement.
A 2 piece set consisting of a crop top, and a piece of long fabric to be folded into the bottoms and draped over shoulders and arms. I'd say saree is the safest choice for a wedding guest.
Suit
When you're a guest, one of the most comfortable dresses to wear to an Indian wedding would be a suit. These can be simple as well heavy depending upon the kind. You can wear a Patiala suit, Anarkali, or long kurta and Churidar, the options are endless.
Salwar Kameez
A 2 piece set consisting of a long top (Kurti) and a loose pair of pants. This is a more casual piece, which you can wear for the side events.
Lehenga
A lehenga will always be 'the' dress for a wedding. There is a wide variety of lehengas to choose from. You can opt for a subtle and light colour like light pink, blue, or go for a darker shade.
A 3 piece set consisting of a scarf, a crop top, and a long, A-line skirt (Lehenga). This is a popular option since it's much easier to wear than a saree. It also suits most body types.
Sharara or Gharara
These outfits are the most royal kind of dresses to wear to an Indian wedding. This outfit is favourable for the sister of the bride or the groom, or maybe a close cousin. Distant relatives, however, can sport this outfit too if it is in a subtle hue.
Evening Gowns
Evening gowns are a smart choice when it comes to attending an Indian wedding. These are comfortably fashionable. Pair this outfit with nice clutches and subtle jewellery and you'll be good to go.
Palazzo Pants
Ever since Palazzo pants have entered the fashion world, they never cease to amaze us as a wedding outfit. You can pair these pants with fancy and chic blouses, kurta or shirts, the possibilities are endless.
Anarkali Skirts
Anarkali skirts give a modish and regal look to your outfit and are perfect for your wedding. If you're the kind who doesn't like wearing a lehenga, Anarkali skirts are just the right thing for you. Skirts of this kind are one of the comfiest yet fashionable dresses to wear to an Indian wedding. Accessorize your outfit well to get yourself a more wedding-like look.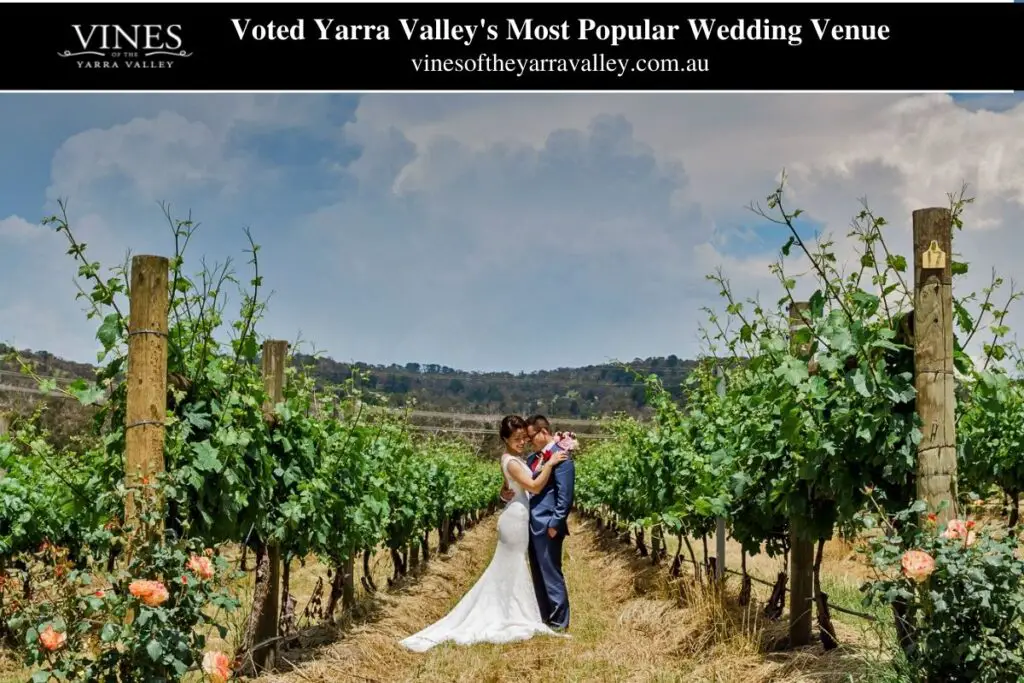 Getting your traditional Indian clothes tailor-made
I ended up getting my Saree tailor-made at Little India. If you live in Singapore, my tailor is Tekka Trends and it cost me S$220 (+$30 for express tailoring since I procrastinated too long…). I know it was pricey, but it's the option that made the most sense to me since I planned to get a few uses out of this saree, and also I'll be sharing it with my sister.
First, you need to decide on the colourss you want to wear. As a guest to an Indian wedding, you are encouraged to wear bright and coloursful clothes. Vibrant blue, mint green, orange, and bright pink are good choices of colourss. The only colours you should avoid is red, since the bride would be wearing red in one of the main events. My tailor had a series of designer sarees to choose from, so I just picked one from his selection. I chose an orange, gold, and black saree for mine.
Next, you can customize how the blouse (top) will look like. You can customize the length of the sleeves, how low/high the neck and the back cutting will be and how long you want the blouse to be. Normally, you want the blouse to be about a crop top length since you're supposed to show a little bit of skin on your midriff. Don't worry though, it will still look tasteful since you'll also be covered by the saree draping.
Whatever colours and blouse you end up picking, make sure you also get your saree pre-stitched into a skirt. This will save you so much time since saree folding is pretty difficult and involves many safety pins. Getting it pre-stitched means you can just wear it like a skirt!
Dress Rental
If you don't want to buy a saree, another option you can look at is renting. For those in Singapore, I sent some of my friends to Glamourdoll for saree rental. I saw good reviews online and it seems that they were true – my friends were happy with the result. You can get a saree set + jewelry + purse for S$80-100, but you need to put down S$100 deposit which you'll get back when you return the saree.
What to wear to an Indian Wedding (for Men)
With the wedding season around the corner, it's about time you get your Indian dresses for weddings ready. You might have already received tons of wedding invitations from friends and relatives. Once you get the wedding card, the first question that comes to our mind is, what to wear to an Indian wedding?
What to wear to an Indian wedding as a guest, is a question that pops up in everyone's mind, not just women. Most men have the misconception that they have very few options that they can wear to a friend's wedding. While weddings might hold a number of dress codes, we suggest you stick to traditional clothing when it comes to guest attire. Women might have a lot of options to wear to an Indian wedding reception, but so do men. Men can pick up the right outfit to wear at an Indian wedding depending on the role they have in the occasion, or even on the specific function of that day. So here are some options men can sport at Weddings.
Mangni Outfit Kurta Churidar & Nehru Jacket
When considering what to wear to an Indian wedding, the first outfit we talk about is for Mangni or engagement. If you are attending a friend or family member's Mangni, then a Kurta Churidar & Nehru Jacket is the best-recommended outfit. If you want to keep your look simple, yet traditional, this is your go-to outfit. You can layer your kurta with a Nehru Jacket that is of a contrasting shade or even the same shade to create a monochromatic look. We recommend you pair your kurta with a dark shade Nehru Jacket. Complete the look with a pair of classic brogue shoes.
Haldi Outfit Yellow Kurta And Dhoti
Wearing the colours yellow totally goes with the mood of a Haldi ceremony! When you dress for the Haldi ceremony, be prepared for some mess! Don't dress too casual, but also don't be too dressy. You can opt for a yellow or white kurta, paired with a pajama, Patiala or dhoti. You may end up with yellow stains on your outfit, hence it is recommended to opt for yellows or brights shades to save your outfit from stains!. Dress low key and comfortable for Haldi ceremonies. Go for pastels or bright colourss on Haldi with contrasting embroideries or patterns. It matters what to wear to an Indian wedding and it's every ceremony, so dress smart and appropriate to the occasion.
Barat Outfit Sherwani With Paagdi (Turban)
The next outfit for what to wear to an Indian wedding occasion is Sherwani. A sherwani can be best worn for a Barat look. It's the perfect Indian wedding attire for western male guests. A sherwani is probably the best outfit for dark-skinned men. It looks classy and graceful with an elegant style. It is similar to a topcoat worn over a kurta, along with a churidar, or dhoti salwar. To add some extra element to your look, a Paagdi would go perfectly. You can complete the look with a pair of traditional Jutis. The headgear is very essential during Baraat to add some expression to the whole look! You could probably get matching Paagdis for your whole gang!
Indian Jodhpuri Suit (Reception Outfit):
The next outfit for an Indian wedding based on occasion is the reception look. For receptions you don't need to wear traditional attire, you can go for something as classy as a suit. A perfect blend of the western-inspired traditional suit is the Jodhpuri suit. It is a class apart from most reception looks. The look comprises a coat and trousers and sometimes accompanied by a vest. Sometimes you can even contrast the trouser with the coat colours to add more jazz to the look. Complete the look with a pair of classic brogues or board room shoes. This look is sure to make heads turn at the wedding reception!
Western 3 Piece Suit
Another look that you can score for a wedding reception is the classic 3 piece suit. Weddings are formal events, therefore we always recommend one to dress in the best formal look, whether traditional or fusion. As a guest to a wedding, Most men may wonder what to wear to an Indian wedding. But a suit is probably the safest and best option for a reception. It is stylish and defined and doesn't drag too much attention. You can complete the look with a pair of formal shoes for a timeless look. If you are not keen on traditional attire, then this look is perfect for you.
Designer Outfit To Stand Out
If the wedding card you receive is all glam! Then you ought to dress your best to make a great impression. If you wonder what to wear to an Indian wedding that is grand, then here are a few options. Many Indian weddings nowadays demand men to wear something royal and grand. You can pick up a heavy work sherwani, or a regal sherwani that can match the grandeur and splendor of big fat Indian weddings. You can opt for designer sherwanis with heavy embroideries and work with sequins that add more glamor to your looks. You can carry an embroidered dupatta along with your designer sherwani. If not a dupatta along with the sherwani, some designer pieces also add a cropped jacket to glam up the kurta.
A simple printed Floral Jacket
For all those men who want to create a style statement by choosing something simple yet chic wear a floral jacket and pair it with elegant Jodhpuri Pants! This Indian wedding /mehndi ensemble makes for a fun outfit to sport at your Best Friends Mehndi ceremony!
Wear A floral Printed waistcoat
Florals are in this season. The best way to stay in style and yet look effortless is to wear a floral printed waistcoat over a plain comfortable kurta Pyajama to your sibling or buddy's mehndi ceremony!
Pick a dapper Pathani or An Afghani Suit
Show up in a sexy Pathani suit and you are sure to grab a lot of female attention on the mehndi night!
We all know that Pathanis are extremely comfortable but in addition to that they also add masculinity to the overall personality and are great for Indian weddings in summers !
Pick a dapper Kurta-Salwar Combo
If you want a more toned down outfit then you can wear the traditional kurta pyajama and throw a waistcoat over it for added effect!
A bright coloursed kurta With Nehru jacket
Mehndi or Haldi ceremony can mean wearing bright bold colourss , what better than wearing a bright banana yellow kurta teamed up with a well fitted Nehru jacket.
Wear PINK
If a man can wear pink at an indian wedding it has to be the mehndi or the sangeet ceremony. You can get away looking stylish and bolder by donning a pink kurta but remember to choose a light coloursed pink kurta as fuchsia and deeper pinks look garish on men.
Wear a Kurta With Jeans
If you are bored of wearing the same kurta the same way every time you attend an Indian wedding, spice it up and pair it with a pair of comfy jeans!
Pair a Kurta With Dhothi pants
If you want to embrace the traditional clothing at a mehndi ceremony then you can always wear a pre stitched dhoti with a bright coloursed medium knee length kurta. You are bound to shine in this kurta-printed avatar as its very unique and not all men have the confidence to carry this amazing traditional teaming of a kurta and a dhothi !
colours on colours pairing
You can also wear a Pink Kurta With Open Buttoned Orange Nehru jacket , team it up with white chudidars to balance the whole look . This indian wedding guest outfit is great for a night filled with dancing and singing.
Wear a contrasting dupatta with an Afghani Suit
If you want to flaunt those biceps you have worked so hard for at the gym you can wear an Afghani suit and drape a contrasted dupatta for a festive effect. Make sure to experiment with different colourss like pastels for a different look.
Ethnic Jacket , Kurta And Jeans combination
If you want to look dressed up but yet want to go the casual route you can combine elements of both formal and casual wear to form your own traditional comfortable avatar. Just wear a well tailored kurta with your favorite pair of jeans and add a nice waistcoat for some extra glamour. This self styled is all you need to look well-dressed for the occasion when you have to dance all night with your friends and the groom!
What not to wear to an Indian wedding?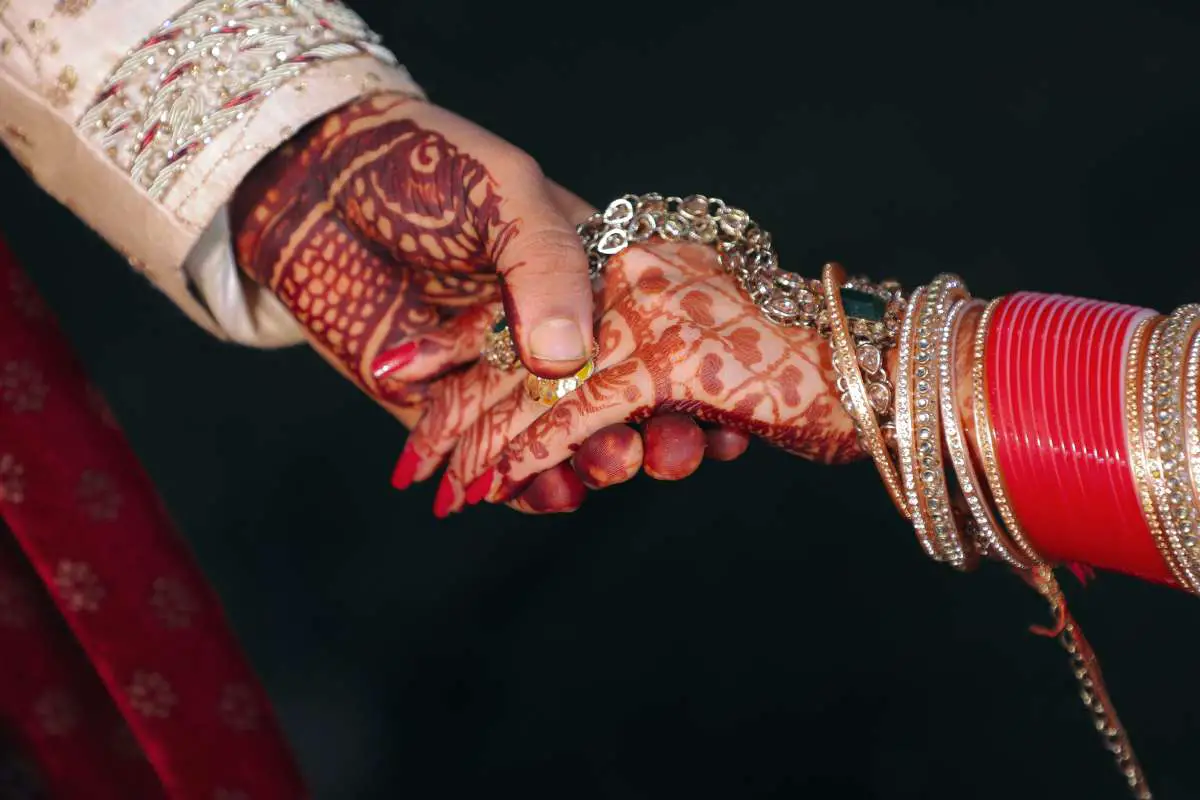 Now that we have discussed what to wear to an Indian wedding, here are a few pointers to keep in mind for what NOT to wear at a wedding. You may have waited all year for the wedding season to come around, but the festivities can give you the pressure of waiting for the right clothes. Sometimes men make the mistake of wearing the wrong clothes for a wedding. Here are some common mistakes that you might make :
DON'T wear black or white.
At Indian weddings, the brighter, the better! You can wear almost any colours under the sun, however under no circumstances should you wear black or white. Why? White is the colours generally reserved for funerals in India while black signifies mourning. Steer clear of these two hues, and you will be fine.
Avoid Dressing Too Loud
If you are attending the wedding as a guest it is disrespectful if you are as dressy as the groom/bride. It's best to avoid overdressing, as you can overshadow the groom and bride on their special day. We recommend you to not overdo the accessories and keep it elegant and simple.
What Jewelry to wear
When it comes to jewelry at an Indian wedding, the more, the better! Take a trip to the local markets for some faux gold bangles and stack them up.
Add some big gold earrings, an ankle bracelet, and pile on those gold necklaces. Just make sure you're not wearing more jewels than the bride itself (although that would be quite a challenge).
Many Indian women wear nose rings. If your nose isn't pierced, some women wear a stick-on jewel on one of their nostrils.
As told by friends and my tailor (who coincidentally was from Rajasthan as well), the more bling you have, the better. At the very least, wear large earrings and a set of bangles on both hands. Don't worry about looking too much – you probably would fit right in. I wore a pair of orange Jhumka chandelier earrings, a very classic earrings style in India and to this date is the biggest pair of earrings I owned, and I fit in just fine!
What to Wear to a Henna or Mehndi Party
If you are part of the wedding party or are a close friend to the bride, you might be asked to participate in the bride's henna or mehndi party. During these parties, the bride has her arms, hands, and feet painted with henna. While the bride has to sit still for hours for this, the bridal party will entertain her.
You may also have a chance to have a pattern drawn on your hands, as well. This is a great memorable wedding event in which to take part!
For this event, you can wear a coloursful, sleeved dress made of a comfortable fabric, as you will be sitting still for a long time while the henna is applied.
For shoes, opt for sandals or flats. Remember, it's custom to remove your shoes in someone's house, so you'll likely remove your shoes for the party if it takes place indoors. Wear something that's easy to slip off.
While you can wear earrings and necklaces, skip the bracelets, as the henna is applied to your hands and wrist area.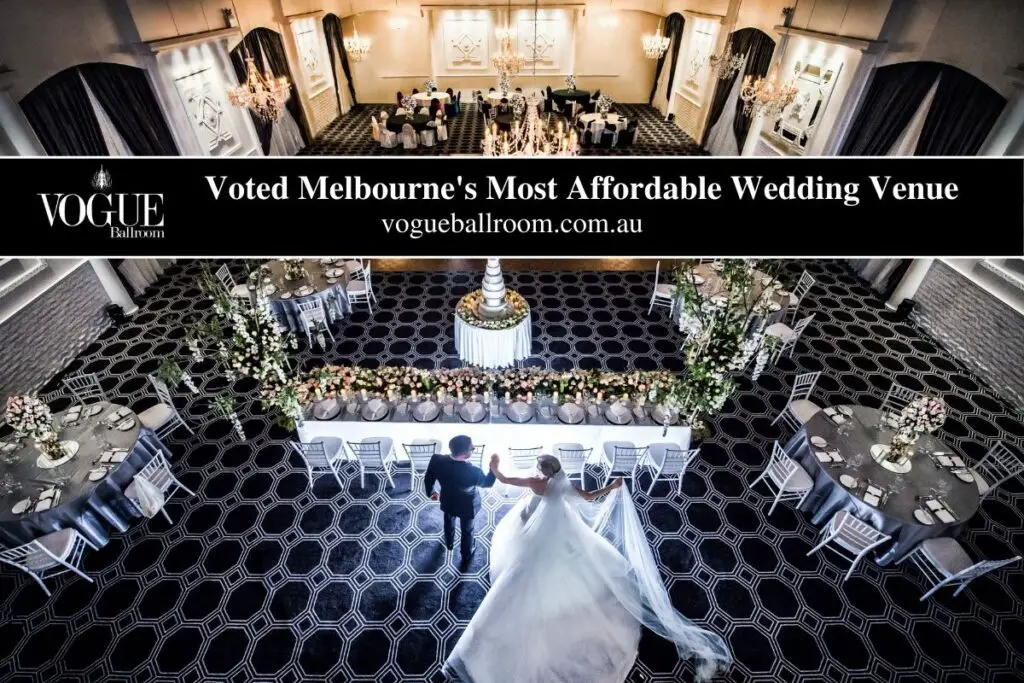 Okay, that's my experience from attending an Indian wedding! It was such a fun weekend full of cultural learning and festivities. Special thanks to Varsha and Shefali for the bits of cultural education during the entire wedding.
Try these dresses to wear to an Indian wedding and don't forget to keep in mind the dos and don'ts. This list will get you all pumped for the next wedding you attend.
Frequently Asked Questions
Men are encouraged to wear a sherwani, which is a long coat-like top. "Traditional weddings can be broken up into different categories and different regions in India," says Patel. "Say if the family is from the west side of India, then they have a different attire that the women wear, which is traditionally a saree.
Women should wear a formal floor-length evening gown, no exceptions. Pair your dress with jewelry, heels, and an elegant clutch. Men are required to wear a tuxedo with tails, a formal white shirt, white vest and bow tie, white or gray gloves, and formal footwear, such as derby shoes or oxfords.
The rule of thumb when attending a traditional Indian wedding ceremony as a guest is to dress anything but formal or casual. Traditional Indian weddings are indeed gala affairs where the outfits need to suit the occasion. For this reason, wearing simple cotton suits and kurtas is not an option.