You've been planning this day for months, maybe even years. You know what you want but do you know what you should not forget on your wedding day? 
Based on the giant plastic bins of decorations and the long shopping list you still have, you probably already know that you'll have a lot of stuff to bring with you on your wedding day. 
While you don't want to forget even the smallest detail, there are a few things that you absolutely can't leave behind. Here are the things that we recommend not forgetting on your big day. 
Check this list before you head to the ceremony, and you'll have everything you need! Need help planning your wedding? Check out our list of Wedding Event Planners here.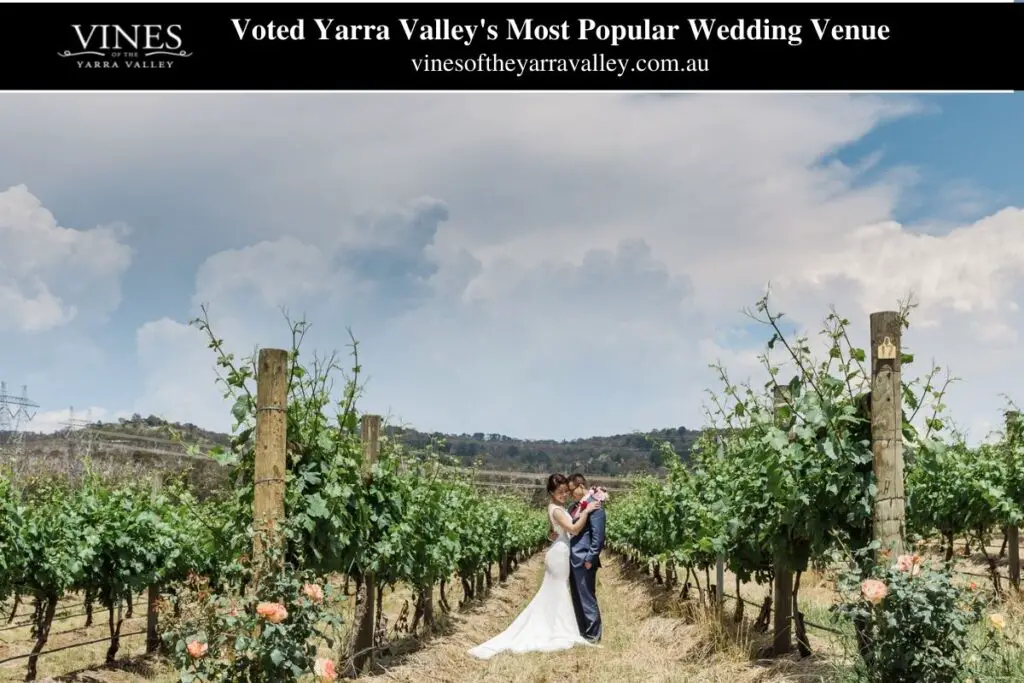 One to Two Weeks Out
Confirm your arrangements with vendors. You have those contracts taken care of, but it doesn't hurt to double-check the details. Verify date, places, times, setup, take-down, etc. Make sure your venue's closing time corresponds with your vendors. 
Finalise the payments. 
The last thing you want to worry about on your big day is the bills you have to pay. Take care of this ahead of time, so you don't have to carry the chequebook around. The odds are it doesn't accessorise well with your dress anyway. 
On the topic of money... Create tip envelopes. 
Having these organised beforehand will make it easy to pay out the DJ, catering staff, etc., without having to dig through your purse for cash. This is an excellent job for a personal attendant. 
The marriage license! 
In some states, you can walk in and get your consent; in others, you have to make an appointment. Do you know what yours is? And do you know how many days in advance you can get it/how long it's valid without signatures? Find out what documents you need and when you can get them before your nuptials. 
Are you having a signature drink? 
A cucumber-lemonade chiller, you say? Yum! Get that recipe written down (probably multiple times.) Have note cards ready for your bartenders, so you don't need to rack your brain for the concoction or go on a treasure hunt for the ingredients. 
You and your soon-to-be-mister have those songs you love and those songs you hate. 
Sit down together, pull up YouTube, and craft a "Do/Do Not Play" list for your DJ. Send this over early so that they can get a playlist queued up and ready to go for your night of dancing. 
Time to chat with your photographer now, too! 
By giving them a list of must-have pics, you can enjoy the night knowing they got shots of relatives, friends and snapped plenty of reception candids. 
Craft a morning of the itinerary. 
Having a schedule for you and your attendants will make you feel less like a chicken with its head cut off. Know what you want to be done and by what time, and it should be smooth sailing. (Always pencil in a few extra minutes for safe measure.) 
Review your printed materials. 
Wouldn't it be awful if it came time to walk down the aisle and you saw that your name was spelled wrong on the program? I'd cry (dramatic, but probably true). Save yourself the fear and check your table numbers, place cards, menus, and programs as soon as you get them, just in case you need to rush-order a new batch. 
Line up gifts for loved ones. 
This might be something that slips off your radar, but it is such a thoughtful touch. It doesn't have to be something huge, but the intention behind it goes a long way. 
Let your guests know you're thankful for them! 
Arrange transportation home for your bridal party. 
You want your guys and gals to enjoy themselves throughout the night. Please give them the leisure of knowing that they can have a few drinks, relax, boogie down, and still get back to the hotel or their homes safe and sound. 
Plan meals! 
You need to eat breakfast and get at least one snack before the ceremony. 
Depending on how many mouths you plan to feed, call ahead and order some grub for the gang. Depending on what you order, you may be able to complete this task the day before. 
Do a little outfit run-through with your entire wedding party. 
Make sure everything is the colour and size it should be. 
This may be challenging if your party is spread out, but a quick phone call, picture, or FaceTime session will give you some peace of mind. 
Don't forget to ask about accessories if you gave them free rein! 
Your maids and men aren't the only ones who should do an outfit check. 
It doesn't hurt to slip on your gown (maybe with a bit of help from one of the girls) to make sure things look right. 
Also, try your accessories with the dress to verify that everything is as perfect as you pictured. Suggest this little precheck to your man as well. 
Make sure a bridesmaid knows how to bustle your dress, then practice! They can be tricky, so we recommend bringing her along to the final fitting for a lesson. 
Make sure your hair, makeup, nails, etc., are scheduled with plenty of time. 
Hopefully, these appointments have been made, but call and confirm times and dates a week out to be sure. 
Schedule some alone time or girl time—no wedding agenda allowed. 
Give yourself a day to read a book, lay at the beach, lie in your bed, grab happy hour with the girls, whatever relaxing activities you have in mind. This will be good for your sanity. 
Grooms: If you plan on getting your haircut, do not wait until 24-hours before. 
We all know that haircuts don't always turn out like the pictures in magazines. Get this done with a week or so to spare, so you don't look fresh out of the barber chair. 
Sometimes shoes hurt. Practice walking in yours. 
Are you saying your vows? Start writing AND practising. Weddings are emotional events (for me at least.) With practice and preparation, you will have an easier time saying exactly what's on your mind. 
The same goes for any speeches. 
It is customary that the couple says a quick thank you to the guests at some point in the reception. 
Have an idea of what you want to say ahead of time, not accidentally choke on your words. It's also important to check in with your fiancé about these things. 
You don't have to read each other your vows ahead of time (although this may help with nerves), but make sure they carry a similar tone. 
Are you going for sweet and sentimental or light-hearted and a little humorous? Get a vibe and be on the same page. 
Practice your kiss!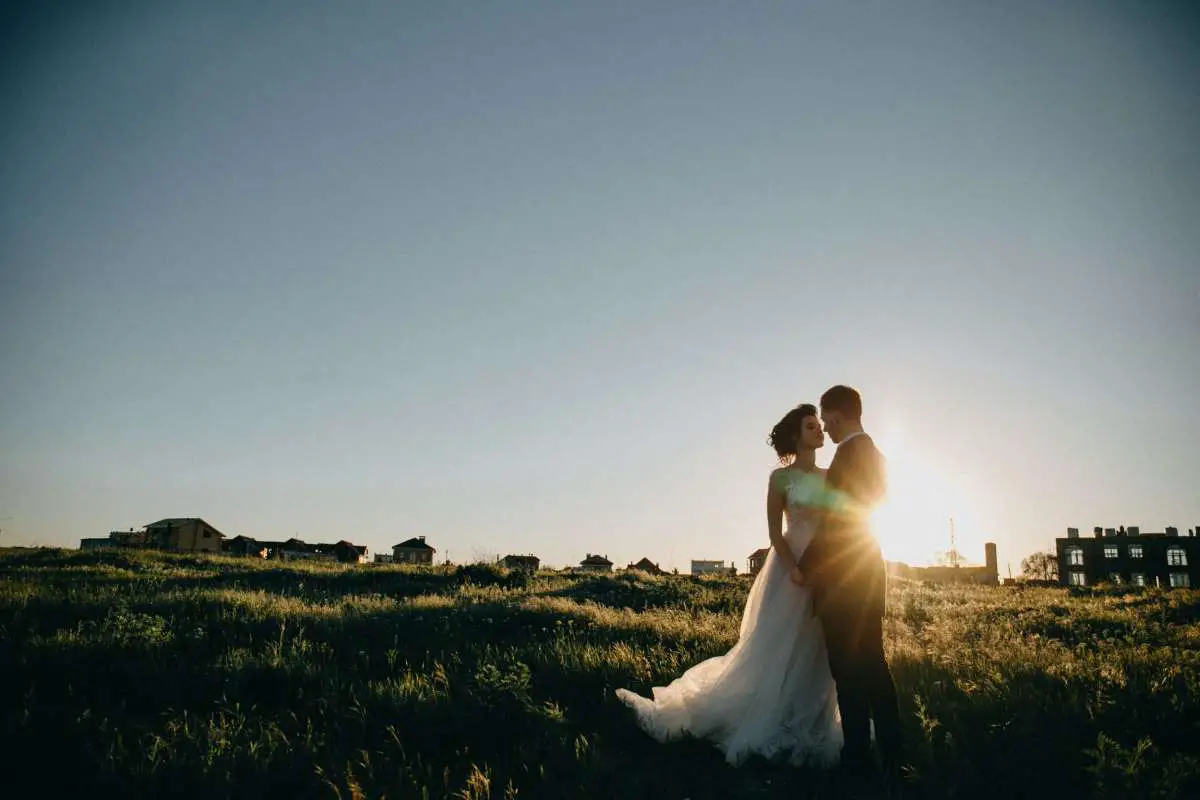 It seems odd, doesn't it? But you're about to kiss in front of a lot of people, including parents, grandparents, and now in-laws. Enough said. 
Following tradition? 
Don't forget to have your "something old, something new, something borrowed, something blue" ready for your big day. 
Delegate tasks to your VIPs. 
This might be challenging for you if you are a DIY kind of girl, but it is in your best interest to pass some tasks along. Ask people to help ahead of time, and you'll save everyone involved from a headache. 
Are you leaving for your honeymoon shortly after the reception? Pack now! 
Even if you have a day or two in between your flight and the ceremony, this tip will allow you to get a jump on thank-you cards, spend more time with family while they're in town, or even rest your feet a bit after all that reception dancing. 
The Day Before
Don't tote your overnight bags around on matrimony morning. 
Drop your bags off the night before or ask a friend/family member to bring them the morning of. The same goes for any supplies you want at the reception. Please drop them off early and save yourself the hassle. 
Do you have pets? 
Make sure they'll be taken care of while you're tying the knot! 
Gown transportation.
How is your gown getting to the site? Who is going to bring it? See if you can bring it a day early so you can get it out of the bag and breathe for tomorrow. 
Get the limo/party bus driver's number and share it with the bridal party. 
Likewise, give your driver the maid of honour and best man's numbers (or possibly a list of the entire party.) Supply printed directions as well. Taking these extra precautions should get you to the right places on time—assuming you keep to the schedule as well. 
Designate gift caretakers. 
Whether it be a bridesmaid, groomsman, personal attendant, or just another good friend, ask nicely to have someone pick up your presents. Lots of guests are sending gifts straight to the couple's home now, but for the few that do make their way to the reception, have someone ready to load them up for you at the end of the night. 
Find a responsible friend and put them in charge of legal documents. 
You'll be all over the place throughout the day, and things tend to have a way of going missing in the chaos. 
Prep your "Big Day Emergency Kit." 
By putting one of these together, you're saving yourself from the scary "what if's" of wedding prep. The odds are you won't need everything in it, but extra preparation can't hurt. 
Are you and your fiancé writing each other sweet notes to read as you get ready? 
You totally should. It's precious. Opinion aside—this is not something you want to leave until the last minute. Sure, you don't need days to write a note, but give yourself a reasonable amount of time to write something from the heart that your soon-to-be Mr. or Mrs. can cherish forever. 
Plan a moment for just the two of you amidst the chaos and excitement of the big day. 
You will be constantly surrounded—seriously, we mean it—even when you go to the bathroom;
So setting aside time, even just a few minutes, to be with your husband away from family, friends, and photographers may be good for you both. 
You will have adrenaline kicking in, but it is essential to feel well-rested. 
And who wants bags under their eyes in pictures they have to look at forever, are we right? 
Start winding down early the night before, so you can calm your body and mind enough to get some good sleep on your last unmarried night.  Too busy with life to really plan your wedding in detail? Have someone else do it for you and check out our list of Wedding Planners in Melbourne to help take the stress away.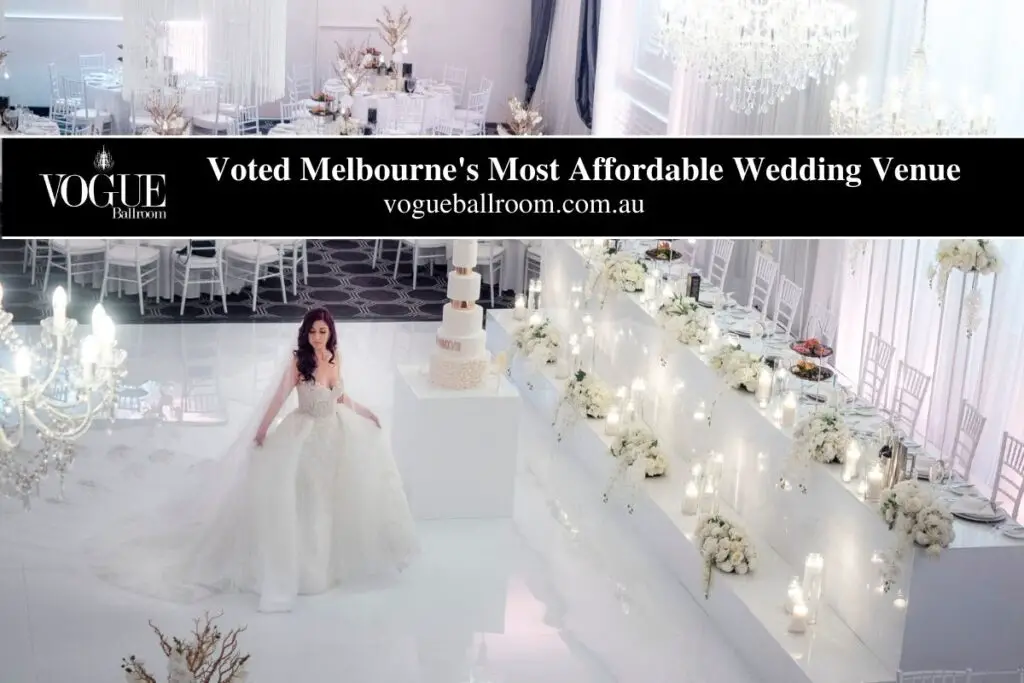 The Big Day!
Getting Ready
Perfect Timing
The biggest wedding day mistakes come from running late! 
Keep everyone calm by giving yourselves plenty of time to get ready when wedding planning. 
Then you can relax, pop open the fizz and have fun on your wedding morning. 
Keep Organised
With armfuls of shoes, bags and beauty products, not forgetting suits and dresses, your dressing room can quickly become cluttered. 
Wedding day mistakes start to happen when things go missing, so try to stay tidy and keep the mess to a minimum.
Wedding Bands
Wedding day mistakes don't get more disastrous than this! 
Check, check and triple-check that the best man or ring bearer has both rings present and correct.
Engagement Ring
Remember to move it! By swapping your engagement ring to the other hand, your ring finger will be apparent to slide on your wedding band during the ceremony seamlessly. 
You can pop your engagement ring back across afterwards for the all-important photos.
Tissues
No matter how sure you are that you won't cry, someone will! 
Be prepared for every possibility so those happy tears are quickly cleared. Include stocking up on tissues in your last-minute wedding planning.
Spf-Free Makeup
You don't want any wedding day regrets, but if your photos made you look luminous, we bet you would have some. 
SPF can cause the camera flash to make your skin appear excessively bright and white, so choose SPF-free beauty products for the big day.
Announcements
Are you going unplugged, or would you like to request participation at points from your guests? 
Don't forget to share your wishes before the ceremony begins - your ushers can help with this.
Cue Cards
There's a fair amount of pressure as well as pride when you give a ceremony reading. Please make sure they're word perfect by preparing prompts or cue cards.
Power
If you'll be using a phone or iPod to play your ceremony music, make sure it is fully charged. A backup power pack is also handy, just in case! 
You don't want any wedding day regrets, and walking down the aisle in silence could be one of them...
Cash
It's not something you'd typically associate with making your vows, but not having cash on you is one of the most common wedding day mistakes. 
After the ceremony, you'll need to purchase your marriage certificates. You can do this later if you do forget, but it'll cost you more.
At the Reception
Try the Canapés
So many couples tell us they were so busy with greetings and photos post-ceremony that they never tried their canapés! 
You chose these delicious bites with care, so create your wedding day timings to ensure you enjoy them too.
Bustle Your Train
Whether you've chosen a cathedral-length train or a shorter chapel-length style, when you hit the dance floor, you don't want it getting caught. 
Bustle up your train (your boutique should show you how) for style and practicality at the party.
To Host or Not to Host
The traditional receiving line may have fallen out of favour, but many couples will still want to say hello to each of their guests to avoid any wedding day regrets.
Make a plan for how you'll tackle this, whether it's mingling during the drinks reception or taking the traditional route, so you don't spend the entire day hosting rather than celebrating.
Take a Moment for Two
In the whirlwind of your wedding day, it can be surprisingly easy not to spend an enormous amount of time together. 
Take the time to slip away at least once together. Have a cuddle somewhere quiet and share your experiences on this most romantic day. You'll be glad you did.
Enjoy It!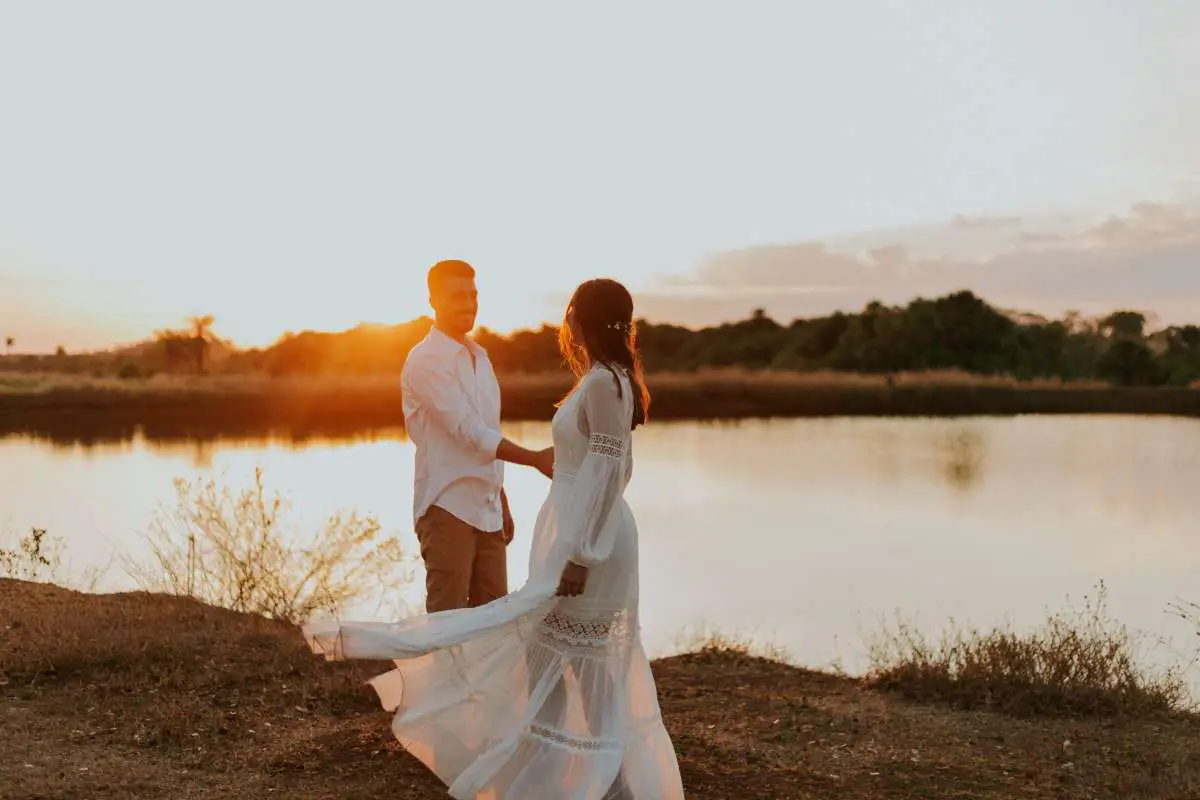 A considerable amount is going on and expected of you at your wedding. 
Don't let those take over and leave you with any wedding day regrets. Instead, focus on having the time of your lives, and the rest will take care of itself!
Post Thank You Notes
Wedding day mistakes can still happen after you've said 'I do'. Be sure to thank each guest for joining you on your special day and for any cards or gifts.
Preserve Your Day
From having your dress dry cleaned and boxed up to drying your bouquet, saving significant mementos of your day can help avoid having any wedding day regrets for years to come. 
These do need to be considered during wedding planning when the process needs to be completed quickly, for example, preserving your flowers.
Things Not to Forget on Your Wedding Day
All brides know that wedding planning is a lot of work with a ton of different moving parts. It can seem impossible to try and remember everything you need for your big day. 
To make your job a little easier, we've made a list of 5 things not to forget on your wedding day. From must-have items to things you may not have even thought of, we've got you covered.
Food and Water
First, and most importantly, don't forget about refreshments! 
Many brides overlook this. You'll want snacks and water for both the time leading up to the wedding and the time between the wedding and reception (especially if you're taking photos in the hot sun). 
It's essential to stay hydrated and reasonably fed so you can enjoy the day without feeling dizzy or getting a headache, and you don't want the possibility of fainting. 
Pack more excellent with water and easy snacks – sandwiches, granola bars, fruit, etc.
Just-In-Case Kit
Next, pack an emergency bag just in case of, well, an emergency! An emergency might be a slight exaggeration, but when you're a bride, these things can be a huge deal. 
We recommended packing the just-in-case kit with:
Advil or any other meds needed by the bride & groom

Band-aids for blisters

Sewing kit for dress mishaps

Stain stick

Feminine products

Tissues

Makeup touch-up products

Deodorant

Cell phone/chargers

Vendor Info List
Make a list of all your vendors and include their contact info, just if you need to get a hold of a missing vendor. 
This one is essential if you don't have a wedding planner or day-of-coordinator. Be sure to make multiple copies, one for your mom, sister, maid of honour – whoever is helping you make sure the day runs smoothly. 
You don't want every single thing to fall on your plate, especially when you need to focus on getting ready, etc. The list can be digital or paper, whatever is easier for you and your trusted people.
Overnight Bag
Chances are, you're not staying at your place following your wedding night. 
So whether you're going to a hotel or straight to your honeymoon location, you need an overnight bag! 
Remember to pack all your must-have toiletries, pyjamas, undergarments, and an outfit for your first day as a wife!
Designating a Gift Transporter
Again, this is especially important if you don't have a wedding planner. 
You'll need to designate someone to deal with all the cards, gifts, and decor that you need to be transported from the venue back to your place. 
Consider asking your mom or a close relative to help with this; your bridal party will probably be too busy to be held accountable at the after-party.
Conclusion
You don't want to forget these things on your wedding day. Save this list and bring it back out in the weeks or days leading up to your wedding, so you're as prepared as possible! Looking for a Wedding Event Planner? Look no further, Cosmopolitan events have you covered.
Frequently Asked Questions
The tradition is based on an Old English rhyme that dates back to 19th-century Lancashire. It describes the items a bride should have on her wedding day: "something old, something new, something borrowed, something blue, a sixpence in your shoe."
To avoid this, it's perfectly fine to add a note to invites or a sign outside that asks guests to please let the photographer take pictures and keep their phones put away during the ceremony. It's also ok to ask guests to wait before posting any photos on social media.
When it comes to your wedding ceremony, a first kiss is traditionally expected once you've said "I do"—but that doesn't mean you can't shake things up. Looking for a way to commemorate your newlywed status beyond a kiss? ... Here are some sweet ways to celebrate and symbolize this momentous occasion beyond a first kiss.