Your wedding day is inching closer, and you've got your trousseau and partner ready. What about your skin? 
Planning for a wedding is tough, and it can be even more challenging if you have skin that always seems to break out before your special day. It's frustrating, but there are some steps you can take before the big day to get your makeup looking perfect and keep your complexion clear!
We need not tell; pictures of your fairytale wedding will last a lifetime, so it would help if your skin radiates a blissful glow. Read on to learn how to prep your skin for the wedding day. 
We need not tell; pictures of your fairytale wedding will last a lifetime, so it would help if your skin radiates a blissful glow. 
However, the proper foundation to a flawless look on your big day is not any expensive makeup but happy, healthy skin. Need help planning your wedding? Check out our list of Wedding Event Planners here.
So, instead of pinning all your hopes on your BFF's recommended makeup artist, start taking small baby steps yourself towards luminous skin. One way to do it is by making positive changes to your diet.
Alongside planning your flowers, dress, hair and makeup, you need to include "Get glowing skin" on your wedding to-do list. All eyes will be on you as you walk down the aisle, and you will want to be looking your best. 
We all know the difference a bit of attention on our skin makes, so follow these simple steps to ensure that you're looking your best on your big day.
Eat Your Veggies
Eat them raw—Munch on cucumber and carrot sticks. If you don't like munching on raw veggies, have vegetable juice. Grind 3-4 vegetables, including red veggies, and get a perfect juice that will give your skin a glow. 
To have this vegetable juice, make it go through your conventional blender. Have it with fibre, and don't forget to add some fat like some seeds or coconut oil which will help you absorb your water-soluble vitamins to give you that extra glow.
Raw vegetables like carrots, beetroot, cucumber and Indian gooseberries provide nourishment to the skin and make them rosy pink. 
Have these veggies raw as a salad or blend them to make a smoothie.
Mustard greens are packed with energy-boosting, heart-healthy, disease-fighting nutrients. These greens are a delicious source of calcium, magnesium, folic acid and vitamin K, essential for bone health. Raw mustard greens have a tasty, peppery bite, but you can mellow it by cooking them.
Include Fruits in Your Diet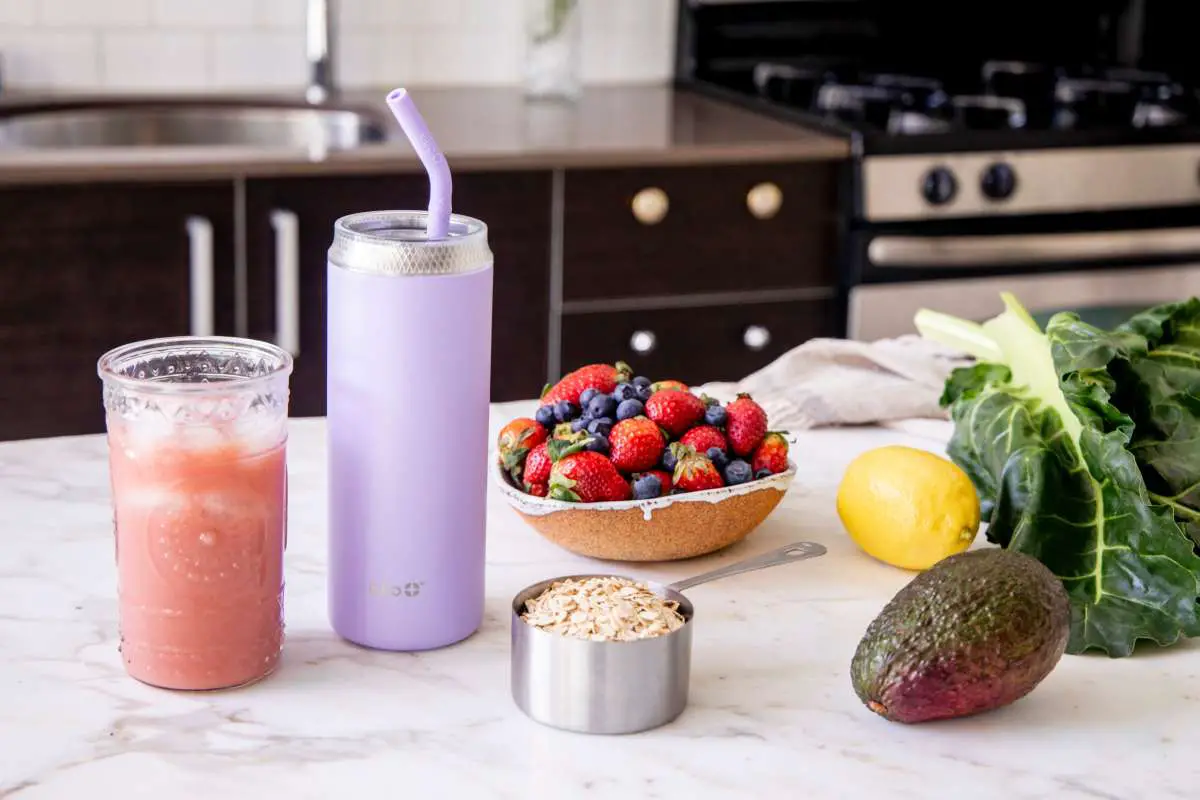 Make sure you have enough fruits in your diet. Having one or two fruits a day with all different varieties gives you that extra glow that you require for your wedding. If you do not like to eat them, mash them on your face. 
Remember the papaya mask that your mother was putting on. That is another excellent way to get your skin glowing.
Fruits For Glowing Skin
Here's a lowdown on fruits for glowing skin.
Kiwi
Okay, this furry brown fruit might not exceptionally be your go-to choice, but once you know the power ingredients it packs, you will want to give it a chance. 
Enriched with Vitamin C, Vitamin E and phytonutrients, it boosts collagen production and deflates puffed eyes. The Vitamin C content also helps prevent oxidative stress, thereby preventing dullness.
Avocado
Is there a way to gradually reverse the damage caused by booze and makeup on your skin? Yes, avocado does it. 
Replete with Vitamin E and mono-saturated fats, it protects skin from damage and locks in moisture to keep it looking hydrated. 
The powerful combo of antioxidants, plant sterols, omega-9, minerals, and vitamins exfoliates dead skin cells and nourishes skin to give you the lit-from-within glow.
Grapes
Munch your way to glowing skin, and how? Antioxidant-rich and juicy grapes contain resveratrol that fights UV damage and improves skin elasticity. 
Also, the seed extracts help heal wounds and reveal fresh looking skin. Replace the usual bag of chips with a bowl of fresh grapes to make lifeless complexion a thing of the past.
Gooseberry
If you are looking for a fruit that can help calm inflamed or irritated skin, you can count on gooseberries or amla. 
Loaded with antioxidants and loaded with Vitamin C, it detoxifies blood to keep skin looking young and healthy. 
Besides, it reduces pigmentation to restore the natural glow on your face – just what you need when you walk down the aisle!
Peach
What better than naturally pink cheeks to support your blink-and-blush moments at the wedding? 
Peaches can help you achieve that. Packed with Vitamins C, A, E and K and antioxidants, they help fight free radicals, prevent UV damage and add to your skin's healthy glow. Not just that, the dietary fibre works at clearing the digestive system to detoxify your body and reveal a healthier complexion.
Tomatoes
Did you know that tomatoes are loaded with something called lycopene? It is a phytochemical that is excellent for your skin. 
It removes marks from your skin, at the same time, will give you lovely glowing skin.
Papaya
Rich in antioxidants, vitamins and minerals, papaya improves skin elasticity. Make it a habit to eat two bowls of papaya every day for a month before D-day. 
The fruit has a super enzyme, papain, that helps faster digestion and increases metabolism, all of which aid in an efficient weight-loss strategy.
Food For Glowing SkinHere's a lowdown on food for glowing skin.
Mackerel
Put down the bronzer. Mackerel is a surefire way to soft, supple and luminous skin. This skin superfood contains Omega-3 fats, which make your skin look plumper and hydrated. 
It's especially great if you're looking to make your dry, thin skin look rejuvenated. Plus, the anti-inflammatory nature of the fats also helps reduce acne and skin inflammation.
Pumpkin Seeds
Don't go by the size of these nutritional powerhouses. Rich in Vitamin E, Zinc, and Omega 3- and 6- fatty acids, these seeds help lock in moisture and make skin appear youthful. 
The unsaturated fatty acids can soothe inflammation and calm acne-prone skin. Besides, the high Zinc content helps maintain the skin's elasticity. 
Cue to swap your existing low-nutrient junk food with a pack of these tiny heroes.
Sweet Potato
We agree; they look intimidating but trust us, they're sweet, and your skin would love them. 
Loaded with Beta-Carotene, Vitamins C and E, these healthier cousins of potato help boost collagen, tighten skin and impart a natural glow. 
Beta-Carotene works as a natural sunblock and protects your skin from sun exposure. Over time, it helps add a warm tint to pale and dull skin.
Broccoli
Say what you want about its bitter taste; this green floret is your best bet at healthy skin. 
After all, it contains Lutein, a carotenoid that saves your skin from oxidative damage, thereby preventing dryness and wrinkles. 
It also includes Glucoraphanin that gets converted into Sulforaphane and speeds up skin repair. It regenerates damaged skin, and we could all do it with its help.
Dark Chocolate
Consuming high amounts of antioxidant-rich Cocoa can help your skin stay hydrated and smooth. This is why indulging in dark chocolate once in a while is not such a sin after all for your skin. The Flavonols protect skin against sun damage and improve blood flow thus, imparting a healthy radiance. 
There, we gave you another reason to bring out that bar of chocolate.
A significant portion of dark chocolates contains Cocoa with antioxidants and a substance called flavonoids, which help diminish stress hormones that entail minor collagen breakdown and lesser wrinkles.
Whole Grains
Pick out whole grain food like wheat, and forgo refined flour products. Whole grains are rich in fibre, which helps with regular bowel movements and prevents constipation. 
This also helps with detox and gives you healthier skin.
Nuts
Instead of opting for calorie-laden cookies, opt for nuts that help overcome cravings and keep your sugar levels in control. 
Nuts like pine nuts and almonds are rich sources of omega-3 fatty acids that keep the skin soft and supple.
Make sure to include nuts in your diet. Nuts are loaded with nutrition; they have Vitamin E, Vitamin A, magnesium, zinc, you name it, and it is present in your nuts. 
Do not stick to just almonds; make sure you have cashews, pistachios, walnuts, name the nut you can think about and make sure you eat it. 
They give you that healthy good quality fat, at the same time that extra glow, that pulpiness on your cheeks that we require. 
But remember that nuts should be eaten in limited quantities. Though they are healthy fats, they are also high in calories, so include them in your diet smartly.
Have Eggs Daily
Make sure to include eggs in your diet. Eggs are an excellent source of protein; it has all the nourishment that you require for your hair, skin and nails. 
It has biotin and vitamin B7, which is so good for your skin. So make sure you have one egg a day.
Yogurt
Since yogurt is rich in calcium and protein, it can help provide attractive benefits for gut health and promote weight loss. 
The unpasteurised varieties of yogurt have a significant concentration of good bacteria or probiotics like bifidobacteria and lactobacillus, which improve gut health.
Green almonds
Being a good detoxifier, green almonds can make one's internal system clean and cure several skin problems like acne, pimples, blackheads, whiteheads, etc. 
Regular intake of green almonds can provide adequate nutrients to our skin cells and make them healthy.
Tips for Glowing Skin on Wedding Day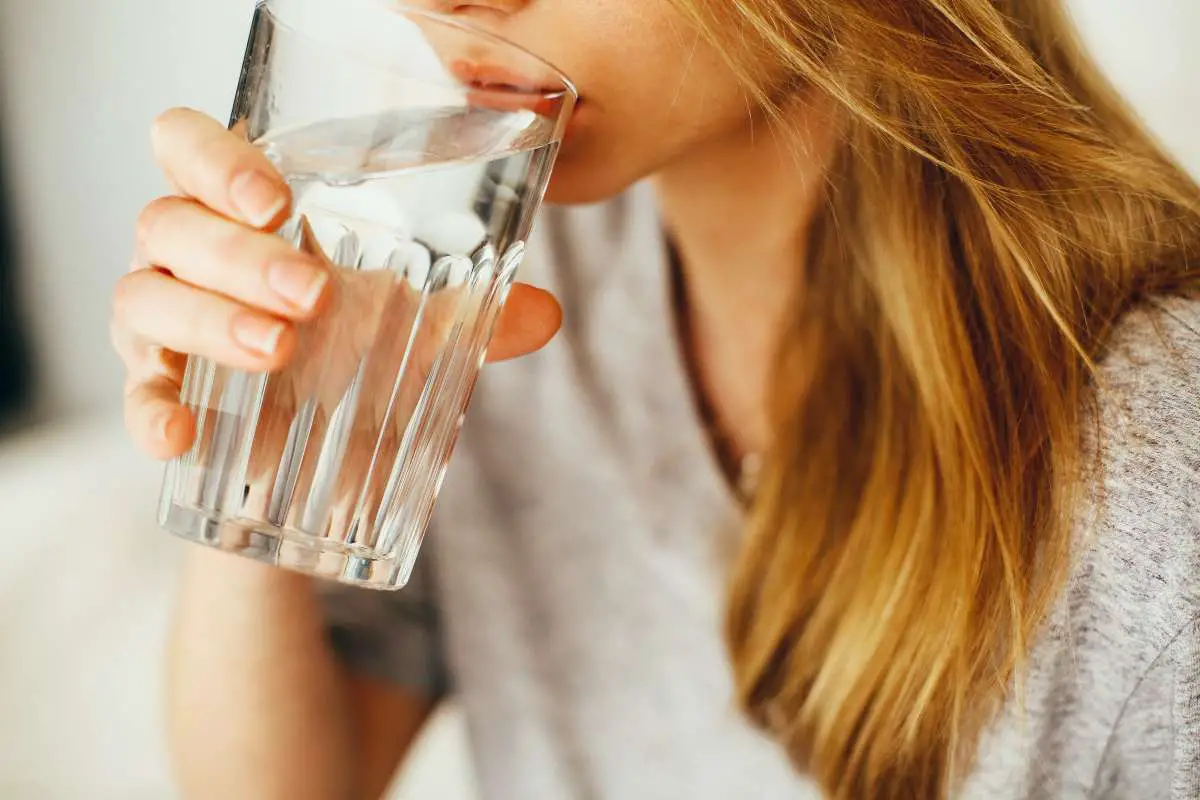 Hydration
One of the best tips to take care of your skin is to make sure you're drinking eight glasses of water a day. One straightforward way to track this is to get a large, clear water bottle and fill it in the morning. You'll be able to see how much you've had. 
You'll be surprised at how big of a difference the visual reminder makes.
The most common mistake that we make is forgetting to drink water. While six to eight glasses are recommended every day, one should make sure to have at least 12 glasses of water for healthy-looking skin. 
Water helps moisturise the skin and is also known to suppress your appetite to don't overeat. Also, water flushes out toxins and clears out acne, marks and blemishes from your face. 
Hydrating foods such as soups and fruits can also be counted in your daily water intake.
It would help if you were hydrated to make sure your skin does not look dry. Make sure you have 8-10 glasses of water every single day. 
If you find it challenging to consume that much water, make sure you include drinks like coconut water, vegetable juice, soups, as all of them have extra water that you need for your body. Looking for a Wedding Event Planner? Look no further, Cosmopolitan events have you covered.
Green Tea
Green tea is a great way to increase your hydration and is also packed full of antioxidants. 
Consume a cup or two of these superfoods every day if you can, and you will end up with glowing skin!
Healthy Fats
You want to make sure you're getting healthy fats in. 
Make sure you include foods like avocado and salmon to consume your recommended daily intake of fatty acids.
Probiotics
Don't forget that no matter what you're eating, you need to make sure you have the right bacteria in your gut to ensure you can digest your food properly.
A good probiotic can help make sure your gut flora are thriving. You can get probiotics in supplement form or try eating fermented foods like kimchi, kombucha or kefir.
Sunscreen
Protecting your skin from the harsh sun is a must. Some sun damage is noticeable instantly. Some will come back to haunt you later in life if you're not careful. 
Wearing a wide-brim hat and daily sunscreen is a great way to protect your skin for the years ahead. Try to find a moisturiser with sunscreen to keep your routine simple and make sure you don't forget it.
Exercise
Last but not least, make sure you exercise every single day before your big day. 
It does not only help you to reduce that extra weight and get that flat tummy that you constantly desired, but it always helps your body get rid of toxins. 
It also keeps you calm to some level, with all the extra anxiety as exercise always releases happy hormones, so make sure you sweat it out before your wedding.
Exercise is so good for you on so many levels! The obvious benefit is weight loss, but exercise also increases blood flow. 
You want your blood moving around and bringing freshness to your skin. Lack of exercise can make the skin look dull, but a simple walk a day can have the opposite effect.
Now that your big day is near make sure you implement all these things. Remember, it is not only about eating one particular food a day or including one superfood a day; it is a synergy of eating clean, healthy and exercising to give you the extra glow without makeup.
Bridal Skin Care Tips
Achieving your best skin yet will also require a little help from a professional dermatologist. 
You will get an idea about your skin's current state, and you can undergo recommended treatments months before to ensure you wake up to flawless skin on your D-day. 
Whether it's the pesky acne or dark spots that seem adamant to tag along for your wedding, a good dermatologist can help you with an effective game plan to drive them away. 
The last few months might get crazy but make time for weekend face packs or facials to pamper your skin. 
Regularly treating your skin to soothing ingredients will ensure it stays gorgeous until you utter the words 'I do.' 
Now is not the time to give in to that glass of wine. You can't afford to let dehydrators rob you of your radiance when you need it the most. 
Instead, include smoothies and juices in your diet for glowing skin during the last few months leading up to your wedding. Beetroot, amla, carrot, orange or lemon juice can do the trick for that peachy glow.
Dark circles on the day of the wedding are every bride's nightmare. One way to escape it is to ensure you get your beauty sleep not just the night before but at least the week leading up to the wedding day. 
After all, nighttime is the time when skin cells and tissues repair and regenerate to pave the way for healthier-looking skin. Don't let the hustle-bustle of wedding prep stress you out. 
You don't want a last-minute stress-induced pimple to pop up as a beauty bummer. 
Whether it's meditation or dance that helps you release the stress, do what you have to and stay calm. It's time to exercise restraint and slowly eliminate sugar and junk food from your diet. 
Make fruits and vegetables your BFFs if you want your skin to look happy. You can consult a nutritionist to chalk out a personalised diet plan for you or make a few healthy switches. 
Trust us; the payoff will be worth it! If you are a busy bride-to-be, carrying around a bottle of water and sipping on it regularly is your best bet at keeping skin hydrated. 
Staying hydrated will help flush out toxins, clear acne, and retain moisture while also shedding extra pounds.
How Can I Brighten My Face Before Marriage?
No bridal skincare routine is complete without a healthy diet. 
At least four months before your wedding, add more vegetables, fruits and juices to your diet and skip caffeine, alcohol, and fried or spicy food. 
Also, increase the amount of water you consume daily to at least 1.5 litres.
Which Fruits Are Best for Skin Glow?
The best fruits for glowing skin include blackcurrants, blueberries, guava, kiwi, oranges, papaya, strawberries and tomatoes. 
Opt for fruits rich in Vitamin C as they can help impart a natural radiance. These include pineapple, watermelon, mango, grapefruit, etc. Check out our ultimate list of Wedding Planners in Melbourne to help you organise a stress free wedding.
What Can I Drink to Clear My Skin Before the Wedding?
The best solution is drinking coconut water daily on an empty stomach as it will help detoxify your body and, thereby, clear your skin. Apart from that, you can swap your regular tea or soda with the following options. 
Tea: Green tea, chamomile tea, jasmine tea, black tea, dandelion tea, or white tea juice: Pomegranate juice, tomato juice, cucumber juice, aloe vera juice, papaya juice, carrot juice or beetroot juice.