Are you looking to do your makeup for your wedding day? Whether you're trying to save money on your wedding or fancy yourself as a bit of a pro at Instagram-worthy makeup – doing your bridal makeup is an option. Here's everything you need to know about how to do your wedding makeup.
If the thought of a full hair and makeup team hovering around you whilst you wait to begin the best/most stressful day of your life is enough to tip you over the edge, then doing your wedding makeup could be the solution. Finding your perfect Wedding Makeup Artist doesn't have to be difficult. Check out our ultimate list here.
The pros? Lose the entourage and embrace a more chilled behind-the-scenes vibe where you can take control of creating a makeup look you feel comfortable in.
The cons? It's easy to get the whole thing a bit wrong. And when those wedding photos last forever with no pressure, you want to look your most beautiful, which means good makeup.
Guidelines Doing Your Wedding Makeup 
Prep Your Skin.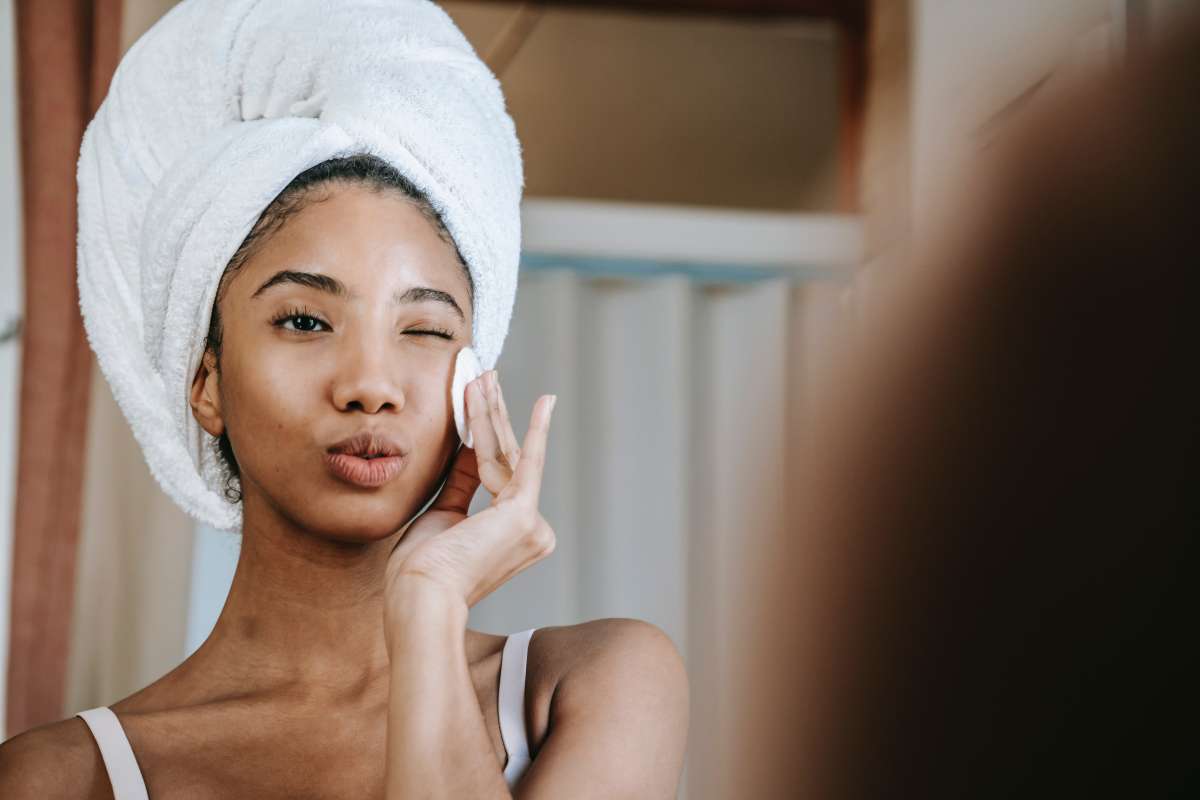 Whether you're doing your makeup yourself or not, wash your face and use a light moisturiser on the day of your wedding. Whatever your routine has been, now is not the time to change it. However, if you exfoliate, stay away from a harsh scrub and opt instead for a gentle exfoliating cleanser.
If you have a blemish, dab something appropriate on it, such as Visine, but otherwise, leave it alone. Your focus should be on having the clean and soft palate your makeup needs to achieve natural-looking, beautiful skin.
Let Your Skin Tone and Undertone Guide Your Makeup Color Choices.
While there are specific skin types (identified from 1-6) for dermatological purposes, makeup companies use their terminology to describe their makeup colours along the continuum of skin tone, and they aren't remarkably consistent. For example, one company might call its lightest foundation "ivory" while another calls the same colour "fair."
Thus, in thinking about colours that match your skin tone, it's best to first think broadly in terms of the range from "fair" to "medium" to "deep.
Your skin's undertones – cool or warm – are also factors when choosing both matching and complementary colours.

You can determine your undertone with a quick trick. Hold a piece of silver and a selection of gold jewellery to the back of your hand. If the gold seems to melt away, you have a warm undertone. If the silver does, you have a cool undertone.
Keep Weather, Location, and Colour Schemes in Mind
But also consider your style and the look you like to achieve regularly. You should still feel like yourself on the day but pump it up because it's a particular day, and there will be many photos taken.
Don't Stray Too Much from Your Usual Make-Up Routine.
Remember to take your time, and that definition is essential! If you usually wear light makeup, you should focus on defining your eyes with liner and lashes. If you typically wear a full face of makeup, then go for it.
Top Tip: Give yourself enough time to finish your makeup and then step away for a while. You might feel like you're wearing too much, but leave it to settle for an hour and then re-visit it.
A Subtle Smokey Eye Can Be Great for a Bride
Stay away from black shadows and anything that can look too heavy in photos. Also, consider your wedding location – a more natural makeup look might suit a beach wedding better. Focus on brightening and opening up your eyes, sculpting your face with highlighters and go for rose or nude lips.
Trial Runs Are Very Important
Especially for brides that don't usually wear a lot of makeup. This is the best way to figure out what you want and to avoid stress on the big day. Do the trial two months before the wedding and take lots of photos so you can review them later and decide if you want to make any changes.
Top Tip: Wear a white dressing gown or t-shirt for your makeup trial to mimic your dress's colour on the day if you're wearing white, that is. If you have an outdoor wedding, be sure to take photos outside so you can see how the natural light affects your makeup application.
Set Aside an Hour and a Half for Make-Up on the Day
The best way to avoid getting flustered is to take your time. If you're doing your makeup yourself, practice the look a few times before your wedding day.
Top Tip: Always start your makeup applications with eyes first, so if there's any mistakes or eyeshadow falls out, it's easy to correct without disturbing the rest of your makeup.
Do Your Makeup Before You Get Dressed to Avoid Spilling Anything on It
Do your hair first so it can sit while you apply your makeup. Remember, when you're putting on your beautiful wedding dress, cover your face carefully not to stain the clothing!
Blend! Blend! Blend!
The most common pitfall for brides doing their wedding makeup is not blending enough! When you think you've agreed, incorporate some more!
Step by Step Guide on How to Do Your Makeup
Start with skincare
Before you even start to think about makeup, you need to get a good skincare regime in place well before your wedding day.
If the wedding budget allows, start getting monthly facials – aim for at least three or four – before the big day as those will help firm and illuminate your complexion.
Seek professional advice to ensure your skincare routine is proper before your big day. This way, your skin will be in tip-top condition, and your foundation will look ultra flawless.
While we strongly suggest you stay hydrated and up your water intake before your big day, investing in a good toner will break down the dead and dull layers of the skin and reduce breakouts.
So many women are unknowingly dehydrated or have dry skin, so a good moisturiser is also crucial. You can also try using facial oil at night for powerful and quick results.
Primer
To avoid layering too many products on your skin, which can make your makeup slip off, use a lightweight moisturiser with a primer built-in. Give your skincare a minute to absorb before applying your makeup.
After you've moisturised your skin, you'll want to apply a thin layer of primer, which prepares the skin for makeup. A primer will serve as a temporary corrector, filling in enlarged pores and smoothing fine lines and some deeper set lines. Using a primer will improve your skin tone and texture and help your foundation last all day. If you suffer from creasing eyeshadow, make sure you use an eye primer too.
Top Tip: If you've got oily skin, a mattifying primer is key to ensuring your makeup lasts all day.
Foundation
When selecting a foundation, it's essential to work with your skin type instead of against it.
If you have oily skin – Avoid foundations boasting a dewy finish.

If you have dry skin – Avoid an overly matte formula. A silky matte finish will hold up all day and photograph beautifully.

If you have a cool undertone, look for a foundation that has a rosier, redder or blue base.

If you have a warm undertone, use a foundation with a yellow or golden ground.

To determine if the shade is right, dip a Q-tip in the foundation and apply it to the centre of your lower jawline. If it vanishes, it's the right one!

Apply foundation in thin layers, starting from the middle of your face and blending outward using a foundation brush. You don't want any visible lines, so pay close attention to agreeing beneath your jaw and on your neck.

Don't cake on the foundation. It will look overdone and likely smear or streak.
Powder
The powder is always a yes! Use an acceptable milled translucent formula; it will help set the makeup and blur the look of fine lines and pores without adding any weight.
Avoid makeup with SPF.
You should wear SPF every day, but if there were to be only one exception, it would be your wedding day.
While sunscreen is perfect for your skin, it can be awful for your wedding photos. The zinc and titanium oxides found in SPF formulas can cause a white cast on the face in flash photography.
Likewise, in the evening, it will completely bleach out the skin when there's flash photography. If you must slather on sunscreen for your summer wedding, make sure it's in your moisturiser and not your foundation.
When it comes to concealer, do not use light reflective concealer under your eyes as you risk having white eye circles in your photographs. Instead, use a matte concealer or your wedding makeup foundation to hide those dark circles.
Top Tip: Use a powder puff to apply a light veil of powder and push it in.
Blusher
You get the most natural finish with cream and can always layer with a powder for deeper pigment and the most extended wear, but the right blusher also depends on your skin type.
If you have dry skin – You want a cream.

If you have oily skin – Opt for powder.
Blushers should always be placed on the high apple of the cheek (the fullest part when you smile), never too close to the nose and never past the eyebrow.
Contouring
The same rules apply for highlighter and bronzer – if you've got oily skin, use a powder; if your skin is drier, use a cream.
You have two choices next. You can use a cream blush rather than a powder blush or set your base with powder. If you opt to use a powder blush, use a translucent powder to set your base and control shine. The powder is one of those times when less is more.
You're going for luminous, not laden down. Use a medium-sized brush to dust lightly over your forehead, the sides of your nose, and on your chin.
Then use a powder bronzer that's just a shade or two darker than your foundation and brush it in the shape of a three on both sides of your face.

To do so, start at your hairline, move down the side of your face and then under your cheekbone, back to the side of your face and then below your jaw.

Have pressed powder on hand. There are always areas that shine and need a quick dab before a photo or in the restroom.
Top Tip: Sculpting with light gives the face a lifted and lit from within look. Use a two-toned bronzer and highlighter duo. Apply the lighter side to the areas you wish to highlight and the darker side where the sun naturally kisses your face.
Eyebrows
Your eyebrows should look naturally full and well-shaped. Use a precision pencil to fill in areas of sparseness with tiny, hair-like strokes. Finish them with a brow gel to fix them in place and create the look of a flattering full brow.
Define your brows
Whether you're blessed with great brows or not, simply brushing them up and filling in the sparse areas with an eyebrow palette can add a natural depth to the entire face.
Eyes
False lashes are great for brides! I prefer falsies with a more natural look that help define the lash line but still allow you to look like yourself. Use a gel eyeliner and tubular mascara so that your eye makeup is tear-proof.
Embrace waterproof mascara
Even if you don't think you're going to cry on your wedding day, it's best to play it safe with a good waterproof mascara. If you're a summer bride, waterproof formulas will also withstand the heat and prevent your mascara from running…
Finish by framing your face with a brow powder a little darker than your natural colour. Brush it into the natural line of your eyebrows, working outward to the end of your eyes.
Remember to comb through your lashes after each coat of mascara to eliminate clumps.
Lips
Nude, rose, and pink-toned lips look great on brides. A long-wear lip liner will keep everything in place during the big kiss.
Line your lips
Use a lip liner (in a natural or nude shade) all over your lips before applying your lipstick or gloss. Lip liner creates a biological definition, and the colour lasts for hours!
If you have fair skin with cool undertones, go with nude, light mocha and light mauve; if you have warm undertones, try sand, nude peach or shell. Avoid bright pinks, dark bronzes and dark mochas.

If you have medium skin with cool undertones, choose a rosy pink, pomegranate or cranberry; if you have warm undertones, go for bronze, copper and cinnamon. Avoid nudes.

If you have deep skin with cool undertones, check out raisin, wine or ruby red; if you have warm undertones, try honey, ginger or a coppery bronze. Avoid anything close to orange.

If using a lip liner, apply your lip stain or lipstick, if that's what you choose, almost to the edge of the lip. Next, use a lip liner to define your lips' shape and seal it all in. Add just a little more colour and blend the two.

If you go for a bolder or statement lip colour, keep your eyes soft and natural to avoid the bridal doll look.

Avoid smacking your lips together because this can make your smile look lop-sided.

Skip the lip gloss. First, it doesn't last long. Secondly, it will end up on your intended lips. It can also create a glare in photos.
Start with a conditioning lip balm, then add a long-wear nude lipstick topped off with a gloss for extra dimension and a natural-looking finishing touch.
Top Tip: Liquid lipsticks last from the 'I do's to the champagne toasts!
Invest in a setting spray
The key to really making your makeup last all day is using a good setting spray. Setting sprays prevent makeup from wearing away, and they're sweat-proof too!
Top up your makeup
On the wedding day itself, carry with you three essential products for touching up your makeup – your lip liner, lip gloss or lipstick, and a translucent powder or blotting sheets to lift away the excess oils and prevent shine. This will ensure you look your best throughout the entire day.
Practice, practice, practice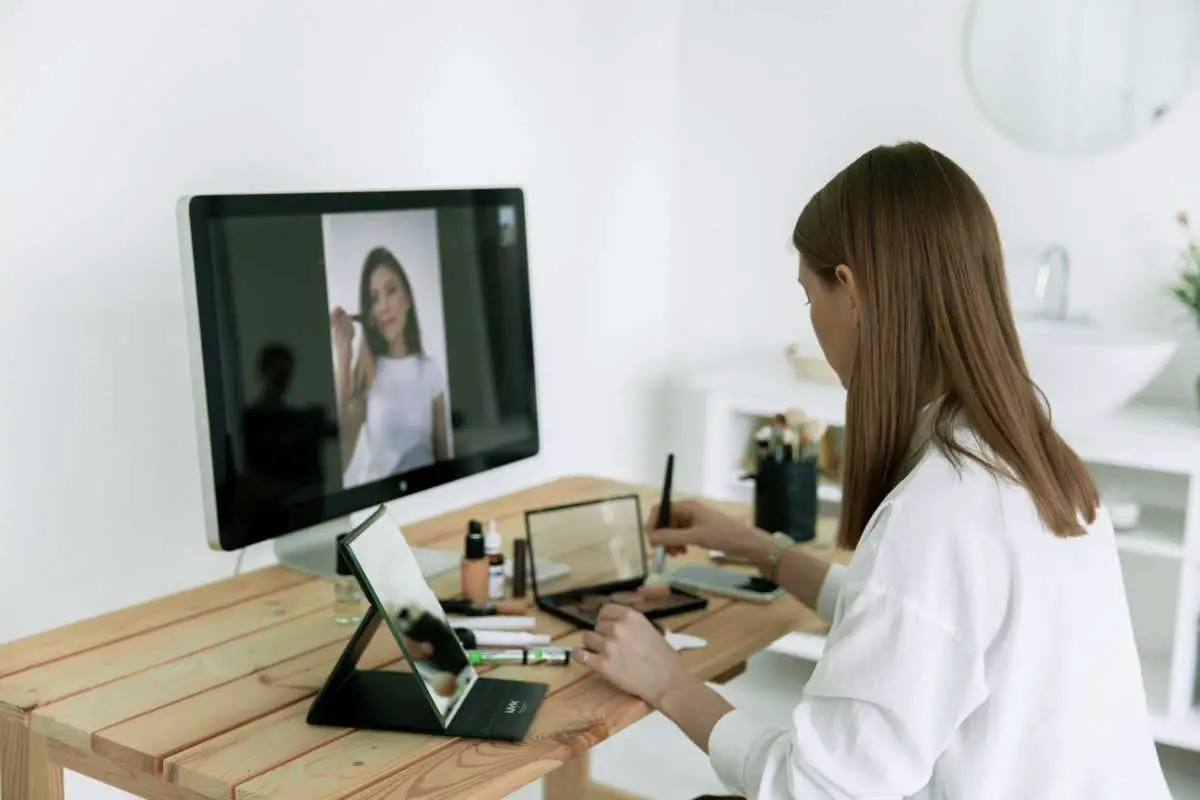 Avoid any stressful stuff-ups on your wedding day by practising your bridal makeup look plenty of times beforehand. Trial runs are crucial for brides who don't usually wear a lot of makeup.
Why not book a makeup lesson with one of your favourite brands for some one-on-one tuition. This way, from start to flawless, you'll learn how to apply all your makeup with ease from a trained makeup artist.
There's also plenty of bridal makeup inspiration and makeup how-tos to be found on Youtube and Instagram.
Remember It's Your Wedding, Not a Girls' Night Out. 
One of the biggest mistakes brides make is caking on makeup – too many layers of overly dark foundation, far too smoky eyes, lipstick that is blindingly bright in photos and so forth. You don't want to wince when you look back on your wedding photos like you do when looking at those from prom.
Think timeless. Leave experimentation for another time and place – you want to look like the best version of yourself, not like someone else.
Makeup artists highly recommend staying away from all makeup with any glitter or sparkle because it bounces off flash photography, leaving white spots on your skin. They can be removed from photos, but it's expensive.
Make Sure Your Makeup Matches Your Hair and Dress. 
Because your gown most likely will be white, you'll need some colour to compensate for its lack of colour. Yet, just as you don't want to wear too much makeup, you also don't want to wear the wrong style of makeup. Your goal is a cohesive look in which each piece makes sense with every other. Wedding hair and makeup is almost as important as the gown. Check out our top 90 Hair & Makeup Artists here.
Even if you love a particular type of makeup or are accustomed to wearing makeup one way, that doesn't mean it will look good with your hair and dress.
If your gown is romantic, billowy and soft, for instance, smoky eyes and bright red lipstick will clash, not be complementary.

If you're wearing your hair in an updo with a lot of adornments, you should keep your makeup simple yet still fresh and rosy.

Look at bridal magazines and red carpet images, specifically, to see how stylists put together an entire look that's stunning rather than shocking.
Collect Images of Looks You Like. 
Another mistake brides often make waiting until the last minute to decide how they're going to do their makeup. So definitely get started early.
Pull out those bridal magazines and start looking at the makeup used. When you see something you like, tear out the whole page and put it in a file marked "makeup." Also, look in other fashion magazines, search for images online (and print them) and browse other publications.
Identify what it is you like about the makeup in each image you find. Use a sharpie and write it down to the side.

Look around and jot down notes at different times of the day and when you're in different moods.

After you've collected an excellent sample, try to determine if you notice any themes. For example, have you repeatedly written that you like a particular lip colour? Do you see you've written several notes on lightning under-eye circles?
Think About Looks You've Personally Seen and Liked. 
Remember back to weddings you've attended or been a part of in the past. When do you remember thinking to yourself about the bride, "Wow, she looks AMAZING!"
You may not be able to remember exactly what it was about her makeup that you liked, or if it was even her makeup that made her stand out, but you know one thing – she didn't mess it up, and she looked fabulous. 
She will certainly take it as a compliment. Ask her if she did her makeup herself. If not, ask her who did. If she had a makeup artist, ask for the person's name and contact information. If you are looking for the perfect wedding makeup artist then look no further? Check out our ultimate list here.
If you're struggling in deciding on a look, remember that one rarely fails: radiant skin, rosy cheeks, and pink lips.