Satisfied brides are the most powerful marketing tool you can have as a wedding photographer. She will sing your praises to all of her single friends. She will promote the gorgeous wedding prints hanging in her living room. She will take her wedding album to the "girls night out" so all her friends can rave about her special day.
Nothing is better for your business than a happy bride.
However, what happens when the "getting" of brides for your business is more complicated than the care and keeping of them? Everyone knows the saying, "it's not what you know, but who you know." If there were ever an industry where this saying was true, it would be the wedding photography business. A photographer must network, not simply to get to know other people; you want other people to get to know you – both as a person and as a photographer.
In other words, "It's not what you know, but who knows you."
In this economy, you'll need to utilize all the marketing tools at your disposal to create a buzz about you and your work. Fortunately for you, the digital age gives you access to direct online marketing like never before. With a few digital tools under your belt, you can create additional buzz for your business.
Many photographers use direct marketing to promote themselves. Business cards. Flyers. Ads. Specials. These are most powerful when paired with direct marketing when you engage the customer personally.
Wedding photographers live and die by whether or not they can book clients. And not just any clients, their ideal clients – which help make taking wedding photos a fun experience that can pay the bills. When setting up your own photography business, it is essential to be critical of what kind of client you want to work for and direct all of your marketing attention to attracting these people.
We feel that we have a valuable voice in the world of marketing photography services because we have seen great success in our first year of booking clients and have learned much in the process. Check out our extensive list of Wedding Photographers in Melbourne to help capture your special moments.
Let's agree, despite what our friends, moms, and society think, running a photography business is honest, hard work. You're a one-man (or woman) show! You're the owner, the accountant, the office manager, the art director, the secretary, the sales & marketing manager, the technician, and so on. The list of responsibilities and skills required to run a successful business is ridiculously long and overwhelming. 
Attract Your Ideal Clients, and Make Them Happy! 
If you currently have some couples already booked, the most important thing you can do to help your photography business thrive is to make them happy. For us, a mandatory part of this process is finding ways to make getting their photos taken enjoyable and authentic to their life experience. It makes following up and ensuring that their wedding day will run smoothly – even if we get off time. While every client should be treated this way, it is essential to focus some of this energy on those clients who epitomize your ideal client.
Why is this so important? Delighted clients will talk to their family + friends and recommend you – driving more business. What often happens and an "ideal client" will have a family + friend's circle often with similar characteristics. This is true for just about everyone, as we tend to stick closest to people who are similar to us. So, when shooting a wedding for your ideal clients, keep in mind that the bridesmaids and groomsmen (in particular) are probably pretty similar in personality to the bride + groom and might be getting married sometime in the future themselves!
Make Connections With Other Vendors in Your Area. 
Other wedding vendors can help enable your photography business. Every time we shoot a wedding, we make an effort to talk with the DJ/band, food vendors, venue management, etc. We are happy to recommend these people when they do well, and in many cases, they offer the same to us. Do not limit yourself just to other non-photography vendors, as building relationships with other photographers is also valuable. We learn much from other photographers, collaborate on occasion on styled shoots, and even exchange client referrals when we have dates booked. We have booked several weddings like this, no small feat.
Business Cards and Album Samples.
There is something unique about offering something tangible to someone you meet to help solidify your brand in their mind. Suppose you notice a trend of in-person, face-to-face interactions in these first couple of wedding photography business marketing strategies. In that case, you are witnessing something critically important to success in this industry. Learning how to socialize and promote yourself to prospective clients, current clients, and the people you will work with (both directly and indirectly) is vital. Leaving business cards with all of these people is critical in providing a physical representation of your business with them. Some even go as far as to leave album samples with venue management to show to people who book their venue and look for photographer recommendations.
Facebook
Okay, social media has its place when it comes to marketing your wedding photography business. There is a lot of inherent value, and Facebook is prime real estate for representing your brand in the online world – and capturing the attention of potential new clients. There are several ways to utilize Facebook as a marketing tool, so let's look at a few:
Facebook ads. One of the apparent options is running a paid advertisement on Facebook. Through this system, you can directly target even the most niche people. We once ran an ad explicitly targeting women aged 21 – 35 in our local area, who were recently engaged, and who had liked Game of Thrones. It is insane how targeted the audience can be on Facebook, but we can admit your mileage will vary – and in some ways, it feels like playing the lottery to try and find the best mix of variables to target. On the ad as mentioned above, we ran it for a month at $50. We had a few inquiries, but nothing substantial, and nothing panned out. A let down for sure, but other photographers would swear by this. No doubt, a couple of hundred dollars in advertising will be recouped by simply booking one or two weddings, so the cost to benefit ratio is pretty significant if done right.

Post photos and tag your clients. One of the best ways to use Facebook (and freeways!) is to simply post pictures from your recent sessions and weddings. We are still working on actually making time to do this regularly, as every time we post, we seem to get an inquiry or two. Tagging your clients in the images will allow them to see sneak peeks of your work and will reveal your photograph to their friends + family FB as well!

Make a "Best of" folder, and tag all of your clients. Keeping your Facebook account organized will make it easier for prospective clients to look through your work. A straightforward way to help expedite this is to create a "Best of" folder. This could be broken down by year if you have been in the business for a while. Only include the absolute best, and remember to tag all of the clients again.

Share posts on your account. One easy way to expand the net of seeing your posts is to share your business page posts on your account. Jes does this all the time, and occasionally it helps stir up interest within our circle of friends + family.
Instagram
Of all the social media platforms, Instagram is really – by design – made for sharing photography.
A large portion of our bookings come from simply posting and experimenting with hashtags. Some of our favourite clients found us in this way. Instagram is another way to expose your brand – share only the best pictures you have, and look to create a uniform image feed so when someone new stumbles upon your work – they can get an immediate sense of your photography style.
In addition to the "regular" uploading of photos (which should be the best and highest quality ones you have), you should take advantage of Instagram Stories to update regularly – in between your significant updates. It is common for us to upload lower resolution images (like from our iPhone cameras) to showcase what we are currently doing. It provides an ability to provide a more immediate social media update without the pressure of keeping your image feed standardized with your best work.
Automate Posting to Social Media Websites.
Many platforms have been designed to allow you to control all of your social media accounts from one central hub + schedule posts. This has many potentials to be helpful, though we have only tried this on a couple of occasions and found it does not work for us (right now, anyway). There is a substantial time investment to correctly use these tools and produce all of the posts to be scheduled weeks or months in advance.
One thing to keep in mind if you decide to automate some (or all) of your posting is to still retain some personality. Our fear with automation is that it can lead to producing content that is a bit robotic or inauthentic, which is not a good trade-off for "more content." 
Create Your Website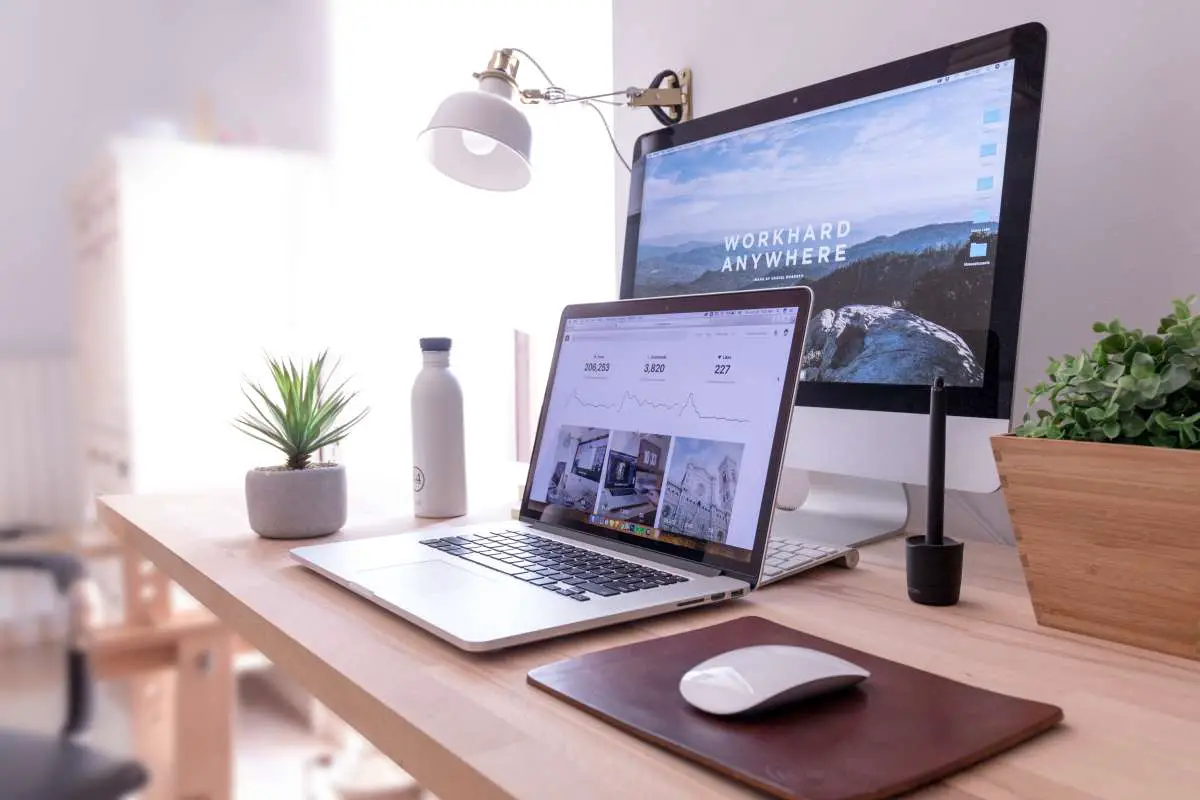 The best way to control the look, feel, and message of your brand online is through your website. If you do not have one yet, it is time to set one up. There are many great web hosts out there, depending on how much time and money you have to dedicate to creating a web presence (or outsourcing to a developer to build one for you). Many people utilize WordPress and a separate web host like Blue Host or Host Gator (all of which are generally well regarded).
For Hand and Arrow, we have opted for Squarespace simply because we could build our website based on predefined templates and do not need intense coding knowledge to do it.
Blog More
Going along with your photography business website, it is essential to regularly update your website. We are consistently working to refine this process ourselves. Admittedly, it can be challenging, especially when shooting many sessions and weddings and editing photos non-stop all week! Still, it is an essential and critical piece of marketing your business.
The way we envision website content and the act of blogging is that they are broken down into different categories:
Staple content – these are pieces of content meant to be unchanging on your site. These pieces are often quite long (2,000+ words), really drive home an important topic, and tend to take a lot of time to produce. You could consider our Wedding Day package investment page to be a staple piece of content, and also within our blog rolls other elements, such as our discussion of the Exposure Triangle.

Sales content – The next type of content that usually requires a little less time are those articles specifically designed to sell something. While the word "sales" can sound a bit frightening (even we shiver at the use of it), it is the major component of running a successful photography business, right? The sales content we will discuss can be broken down into two sub-categories:

Selling your services – producing blog content to market your services is invaluable. A simple type of this content is news when you are looking for a new year of weddings or letting people know that you are setting up mini-sessions for the holiday season. This type of content can run the gamut between long and indispensable to short and quick update blurbs.

Selling products through affiliate marketing – while not everyone's cup of tea, affiliate marketing can be used to help offset costs + make money during the slower months of the year. For ourselves, it is essential that we only utilize affiliate links to products and services we use and like. Most commonly, we will link to photography equipment and business services we use. One type of content is simply reviewing the photography gear you have and linking it to them accordingly. Of course, more ingenious marketers will find unique ways to do this as well.

Personal/Brand Building content – This is content that might not rank high in search engines or immediately drive sales but will help your website stay current with new updates (this is very important!) and allow you to add more of yourself to your brand. Have a section of your blog dedicated to just spilling out updates about your personal and professional life. Hopefully, it's obvious, but only share personal things that you would want to be shared with your target audience and the general public as a whole. So, if your brand is about having the dream, fairy princess-inspired Disney-based fantasy wedding, it's probably best to not post about that wicked bender you had last weekend.
The sky's the limit with blogging, and it is what you make of it. Another important element is also how all of this content can be shared with your social media networks, thus introducing new content there, too!
Learn Seo and Utilize It
Search engine optimization (or SEO) is very important to long-term success in marketing your brand online. Every search engine is built around algorithms that determine how content is displayed and where different websites (and web pages) rank. These algorithms consider the keywords used in an article – in the headers, the body of the text, the image file names, etc. – and can make or break whether your content is found by prospective clients when searching for photographers in your area. In the world of photography, localized SEO is especially valuable. 
Run a Promotion or Contest. 
One of the easiest ways to create some buzz for your business and attract potential new clients is simply running a promotion (think: discounted services, free add ons like a photo album, etc.). Often, this will coincide with a holiday or, for weddings, around November, which is the beginning of "engagement season." For some, this could also take the form of a contest. For example, you could post on Facebook to share and like a post to be entered to win a free couples session or wedding.
The hardest part about doing this is finding the balance where you are offering something a prospective client would want and where you are not taking a total loss on offering the service. For those just starting, this can be an excellent way to get in the door to build a portfolio.
Offline Promotion
This can make a huge difference for your business, and it's easy to implement. Print a stack of business cards with your details right before a wedding. Include those business cards a direct URL to the gallery where you'll be uploading all the photographs from the event. Share those business cards with the guest and let them know that they can view the photos on that link in weeks/months. Looking for a wedding photographer in Melbourne? Look no further. Cosmopolitan events has compiled an ultimate list of wedding photo companies to help you choose. 
Now, guests can easily find all the photos, order prints, albums or holiday cards from you directly, + they have your details if their event is approaching. Even better, add an email sign up to view the photos, and you can market directly to those individuals, especially great around anniversaries and birthdays.
Online Promotion
Tools like Pic-Time offer you an easy & beautiful way to up-sell to your clients, their family & friends. It can be anything from holiday cards, large prints, albums, etc., all with a sweet promo code for extra motivation. Here's how.
Create a Client Guide
A Client Guide can not only save you time on answering the same frequently asked questions over and over again via emails and social media – but can also help you attract new, qualified leads with the potential to be converted into clients. All you have to do is create a pdf guide with useful information, tips, vendor recommendations, planning insights (it all depends on your target client and what's important for them about your photography service). Then offer that pdf for free on your website in exchange for a user's email.
Collaborating With Other Vendors
There are a few things you can do when it comes to partnerships with various wedding vendors:
Include them in your Client Guide & ask them to feature you in their recommended photographers list

Tag them in blog posts & on social media, as most will return the favour and gladly share your work with credit coming back your way. Guess what, your target audiences are the same – so you get free advertising within a relevant community.

If you've often been shooting in the same venue, you probably have tons of great images of their location and decor. Select the best ones, print a beautiful sample album with those images and gift it to the venue. Include your name, website URL and contact details in that album, so a couple can always find you once they see your work. And they will!

An alternative to printing a sample album would be emailing most vendors after a wedding and selecting images with their products. Most of them usually lack great quality photos and will happily post yours on their social media and website, with a credit mention and link to your website as a thank you. Remember, this is not just a friendly exchange. It's building backlinks for your website, which is a serious bonus for SEO.

Write Google reviews for vendors and venues that you've worked with.
Collaborate With Other Photographers
If you're a wedding photographer (or any other type of photographer), you've surely heard of amazing Facebook Communities.
If you're ignoring active Facebook groups where photographers from all around the world share inspiration, ideas, questions, photography tips and important news – you are missing out on a HUGE ton of networking & potential partnerships.
Apart from getting help & advice (business, marketing, sales, client communication), quite often, posts about a job opening appear there, as the photographer is booked or needs a second shooter, various fun opportunities are shared, which you can apply for. Do a quick search for local and global photographer communities and join now!
Impactful Teasers Before Delivering Photos
Your couples are probably dying of curiosity and excitement to get their wedding photos asap. Scratch out "probably", your couples ARE dying of curiosity and excitement to get their wedding photos ASAP. Given the overwhelming joy & hecticness of a wedding day, the newly married couple is left with a blur of memories, and only your images can help build the whole puzzle back.
Use this exhilarating anticipation to your advantage – share a preview with a selection of 30-40 photos (normally on a Sunday evening) before delivering the full gallery a few weeks after. We prefer slideshows accompanied by music for a stronger impact.
"packaging" When Delivering Photos
How do you share images with your clients? If you're sending them a selection of prints & a USB flash drive with the entire gallery, consider getting some nicely branded packaging for it, like Wooden Banana, for example. Those beautifully designed wooden boxes won't leave anyone indifferent, rather inspire a strong desire to share it online with their social media friends, as well as offline with anyone who comes visiting their house.
If you don't yet, also consider offering printed albums to your clients. Software by Pixellu, Pic-time and Fundy, for example, offer amazing design layouts, smooth client communication channels for agreeing on the page structure & images used, as well as great deals on printing from leading print labs.
Encourage your clients to film their "unboxing" process – their happy reactions, the fun comments & tears of joy. What better marketing content can you get? Nothing beats real, raw, happy emotions!
Set up a Google My Business Account
This is especially important for local photographers but can benefit even destination photographers. Register an account with Google My Business (GMB), or if you have one already, make sure to update & strengthen it. Ask a few recent happy clients to share a testimonial there about you, upload some beautiful images of you and your work. Your Google My Business listing gives you more chances to get organic traffic from your local area. If you optimize your site and your GMB listing for local search, you'll get more traffic, resulting in more sales.
Seo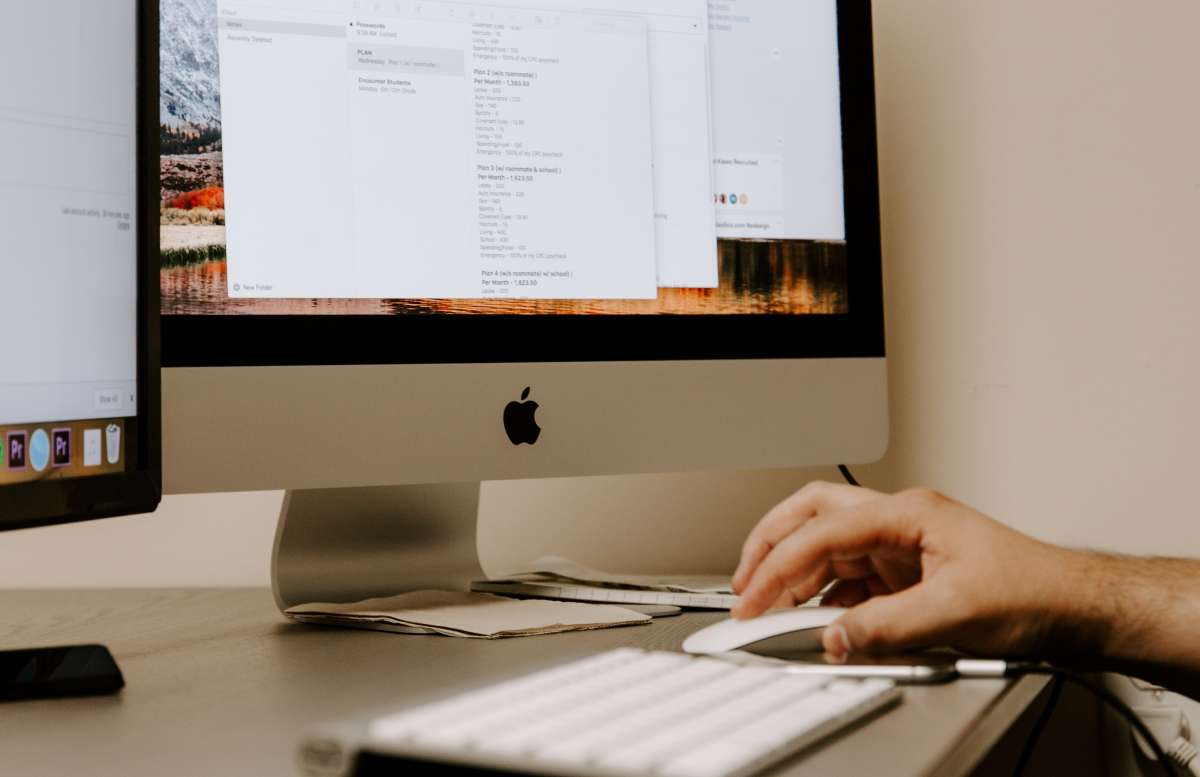 Most likely, you're already doing at least some basic SEO for your website. You're probably choosing keywords more accurately for various sections on your homepage and website. You're using the Yoast SEO plugin (if your website is with Flothemes or just WordPress). SEO is a long term, continuous process. It's not this thing you do once and then forget about it for the next ten years.
If you want to increase your chances of being found by clients on Google (and other search engines), there's a whole list of steps you need to take & implement on your site. We're describing most of them in this article on Everything a Photographer Needs to know about SEO. You can also join groups like Fuel your photos, The SEO for photographers group and FloSEO to find out about new trends and changes to Google's Algorithms, get tips, recommendations and help from SEO experts within the photography industry. Don't get overwhelmed. It's one solid step at a time.
If you'd like to dive a bit deeper into this topic – there are a few important things you need to take care of to be sure that your site meets the minimum requirements for SEO. Here are some of the optimizations you might want to address to get better results in organic searches:
Paid Advertising
There are many platforms that you can try paid advertising on. Social media channels, which are more kind to your budget, or Google Ads require larger spendings & a certified specialist.
To decide which platform to pick, start with analyzing your website traffic in Google Analytics. Where do most of your users come from? Facebook, Instagram, Pinterest? or a perhaps organic and direct search? This will give you a hint on which channel needs to be nourished and exploited more. With Facebook, for example, you can narrow down your target audience to people who got recently engaged or like certain Bridal Magazine pages. It's also directly connected to your Instagram, so you get to kill two rabbits with one shot.
Automate Your Social Media
When it comes to social media, consistency (not just visual, but also posting every day at the same time) is key. Simultaneously, getting distracted, pausing all your tasks to go and post on Facebook or Instagram can harm your overall workflow, and it's not very time efficient.
Try automation tools. Latergram, Iconosquare or Planoly are great ones for Instagram. Though none of them offers IG Story auto-scheduling, there are plenty of insights, metrics and reports that can help you analyze your current performance and improve it.
For Facebook, you can use its native built-in scheduling options. Take half of the day if you need to and plan out all your posts, image, + copy. Schedule them all, and voila, your day is freed for more complex tasks that require concentration. You don't have to waste daily time deciding what to post and what caption to write.
Bonus Tip: 
Once you put the whole workflow into place and notice positive results, consider building separate landing pages for each lead magnet, with strong SEO keywords, to get even more traffic and interested users who sign up for your email list. If you want to get more emails, try paid advertising. Facebook is a great platform for cheap conversions with this method.
Educate Yourself
Never stop learning. Luckily, tons of photography workshops, online courses, mentorship sessions, free and paid educational material can help you grow, improve your business and marketing skills. Don't limit yourself only to photography related topics; take courses in copywriting, sales communication, client management, advertising, etc. You can explore so many dimensions and develop, all ultimately having a positive impact on the way you run your business, promote it, and create your work.
Pinterest for Exposure
Rather than doing free gigs for exposure, which don't even guarantee anything, make it a habit in 2020 to constantly post your images on Pinterest. It is still a truly marvellous platform that many brands, including yours, have not fully exploited.
Pinterest is the #1 platform when it comes to finding inspiration and building mood boards. Where do you think most brides go when they start to plan (or just think about) their wedding? Bingo! Don't underestimate the amount of traffic and exposure Pinterest could bring to your site & work.
Remember that you might want to curate what you show on your Pinterest boards if you're a business. Boards like Food and DIY tips when you're a wedding photographer would be better off in a secret board. Instead, focus on creating very specific boards, not only broad names like "Wedding Photography" or "Wedding Inspiration". Think of the keywords your potential bride is looking for and use them to create your boards and describe them. Try to be as specific as possible and see how you start attracting your ideal client. For example, you could use "Bohemian Wedding Flowers" or "Destination Weddings Amalfi Coast" for board games.
Don't have time? Get a tool that allows you to automate your Pinterest posts every week. Spend 20-30 minutes on Monday adding descriptions and keywords to each image, schedule them, and you're done! Don't forget to monitor your website traffic from Pinterest via your Google Analytics account to know if your new habit brings positive results.
Pinning about 5-10 images a day is an ideal way of getting Pinterest working for you and showing them to as many people as possible, rather than doing it chaotically.
Bonus Tip: 
If you want to approach this task seriously and dedicate your full attention to Pinterest this year, check out this great Pinterest course for Wedding Photographers by Photobug.
Conclusion
Running a business solo is hard work. Don't be too hard on yourself. It takes time to learn new skills and polish out your existing ones. If your budget allows, outsource the tasks that take too much time, effort and mental protest. We hope this list with 31 Marketing & Promotional Ideas for Wedding Photographers will motivate you to try new things and get out of your comfort zone for the sake of experimenting and growing as a creative and business, but if you were to take just 1 item from this list, which one would it be and why? Check out our extensive list of Wedding Photographers in Melbourne to help capture your special moments.