Looking for the best Wedding DJ in Melbourne, Victoria? Cosmopolitan Events website are experts in events entertainment. Today we'll cover live music, MC hire, entertainment, weddings and functions!
When you're looking for DJ or MC services for your upcoming event, don't settle for less! We've found you the most highly qualified and experienced Melbourne Wedding DJs or MCs. Our team will take the stress out of your planning and work with you every step of the way to guarantee your dream entertainment experience filled with energy and a fun-filled atmosphere for you and your guests to remember for years to come.
The
wedding reception
is almost as important as the ceremony itself, and music is the most important element to all of this. If you're looking for a premium
wedding DJ in Melbourne
, Victoria, you're in the right place. We've found Australia's number one choice for wedding DJ and MC services in Melbourne, and here is the list.
Add a header to begin generating the table of contents
Ultimate List of Best Wedding DJ Melbourne
Melbourne Entertainment Co. Melbourne Entertainment Company

Melbourne & Surrounding Areas, Mornington Peninsula & Yarra Valley/Dandenongs
1300 858 981
melbourneentertainmentco.com.au
bookings@melbentco.com.au
Custom Entertainment Performed by Youthful & Perfectly Presented DJs, Singers, Acoustic Duos, Sax Players & Live Entertainers
Our fresh mixes by Music Curator, DJ & Saxophonist Nathan Op de Coul, are broadcast LIVE ON-AIR Nova 100 every Friday night 10pm-11pm.
We take a fresh & modern approach to wedding entertainment. The addition of live elements to our DJ sets is trending amongst Brides & Grooms, with the incorporation Saxophone, Percussion and Vocals impressively taking over the wedding scene!
In your personalised 1-on-1 consultation, we listen to your entertainment aspirations to create a personalised music concept for your special day.
Our exciting DJs and Live Entertainers understand the importance of delivering the perfect playlist on the most important and fun days of your life!
Entertainment Offering:
Expert DJ Entertainment
Hybrid DJs | Combining Sax or Vocals with DJ delivery
Saxophonists
Singers
Acoustic Duos | Guitarists
Percussionists
Bands
Pianists
String Ensembles (Duos | Trios | Quartets)
Photo Booths
Masters of Ceremonies
Roving Entertainment
Lighting
Event Management
Our Wedding Entertainment Packages include: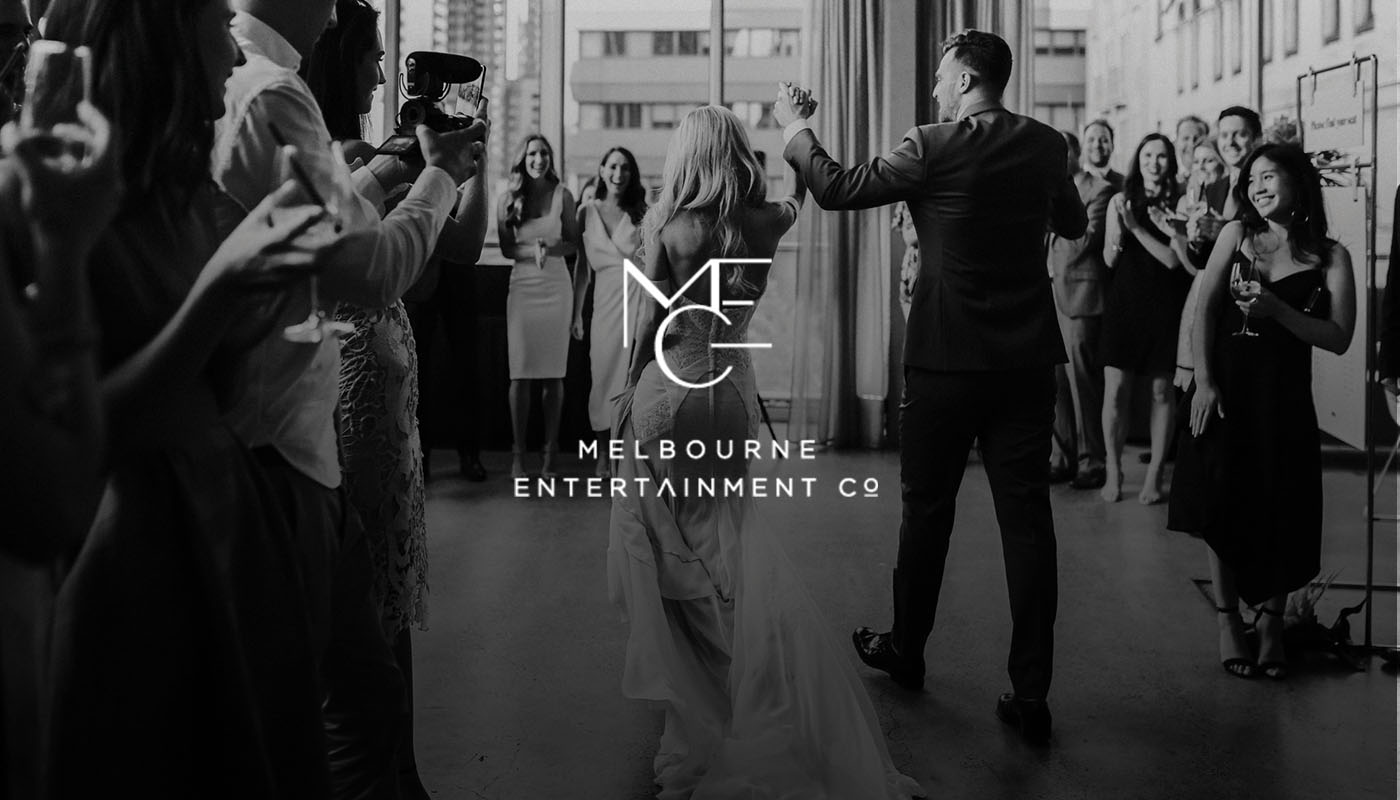 Personalised consultation to tailor your perfect playlist and meet your entertainment aspirations
Exciting DJs | Saxophonists | Singers | Bands or Live Musicians for your Reception
Beautiful Singers | Acoustic Duos | Guitarists | Pianists or String Ensembles for your Ceremony or Canapes
State of the art Sound Equipment and Black Surround DJ set up
Wireless microphones for speeches
Perfectly presented entertainers: Males, full suit, tie, pocket square & rose gold tie pin | Females: beautiful formal cocktail attire
A fun, sophisticated, unique & memorable element to your wedding
The highest level of personal customer service from the moment you contact us
DAMIAN ANDRES-
MELBOURNE WEDDING DJ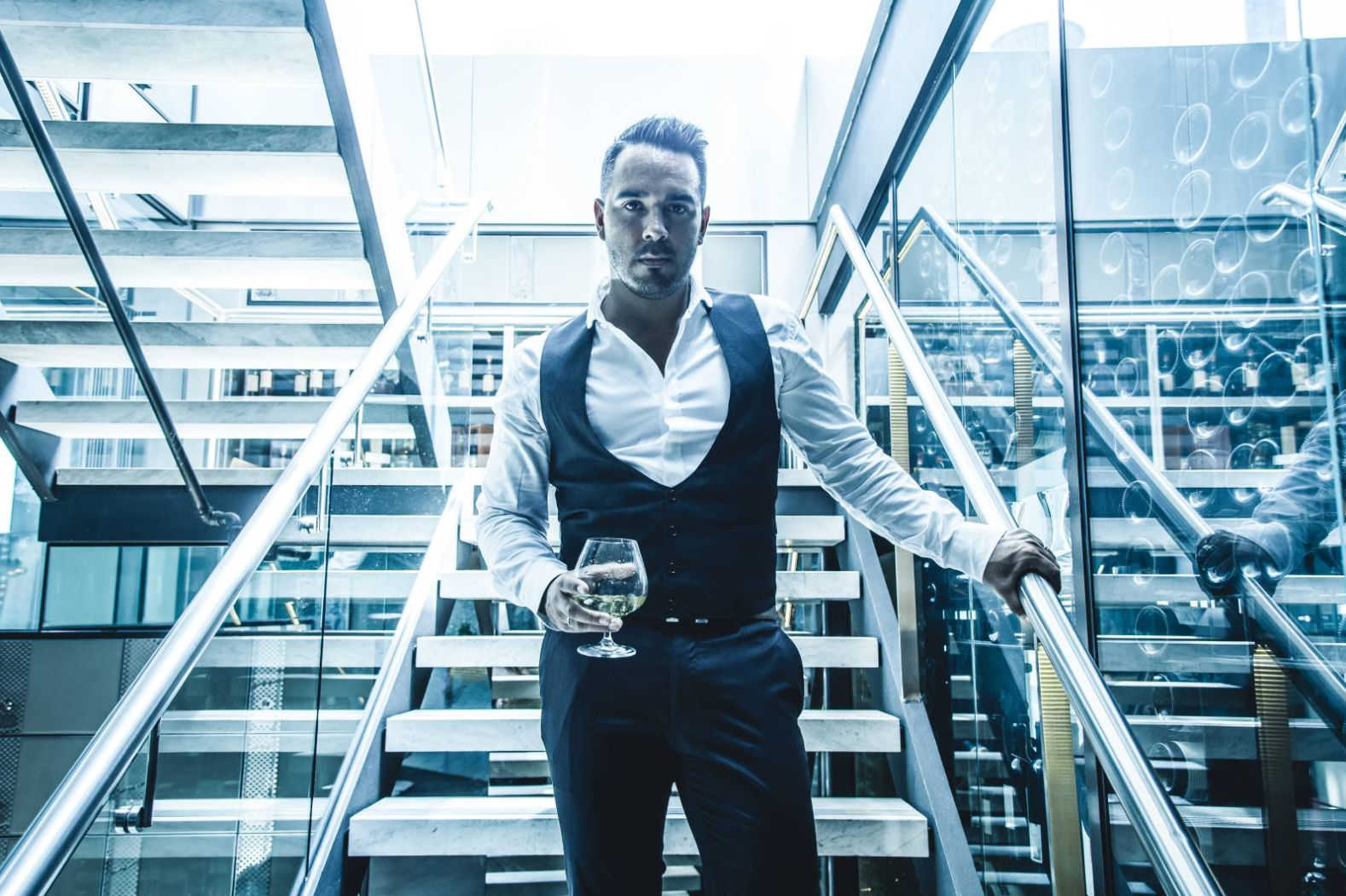 Boasting a massive collection of music spanning across all genres as well as a 15-year career of DJingin clubs, festivals, weddings, corporate events and internationally, its safe to say there isn't a party situation Damian Andres hasn't played for. Starting out as a wedding DJ and MC, Damian quickly gained notoriety for the ability to cross genres seamlessly, be it house, top 40, hip hop or even classic rock or pub tunes, all the while maintaining a full dancefloor!
A club career followed, obtaining residencies at notable venues in Melbourne CBD and in the suburbs before the creation of a Daft Punk tribute show–'Discovery'–sent Andres and business partner Matt Campbell onto the touring circuit, DJing shows at every capital city in Australia as well as trips to New Zealand, Bali, Jakarta, Vietnam, Thailand, Ecuador and Papua New Guinea!
This touring act continues today, however, in between shows, Damian Andres continues to play at weddings and corporate events, providing full audio equipment, lighting and MCing duties. Audiences frequently compliment
Andres' fluid style of blending tracks and maintaining an upbeat tempo, whilst also being able to play a more mellow style depending on the scenario.
There is no doubt that this sharply dressed DJ will be a perfect fit for any event.
NOTABLE CAREER HIGHLIGHTS
Albert Park PoloPortsea
Polo after party at Continental Sorrento
New Years Eve at Sydney Harbour Bridge
Melbourne F1 Grand Prix
New Years Eve @ Sky High, Mt Dandenong
Big Bash Cricket @ Melbourne Cricket Ground
Toyota Awards Gala, The Ivy, Sydney
Oktoberfest St Kilda & Williamstown
Artist links:Facebook:https://www.facebook.com/djdamianandres
Instagram: @damianandres
Soundcloud:https://soundcloud.com/dj-damian-andres
I-do - Wedding DJ and MC Melbourne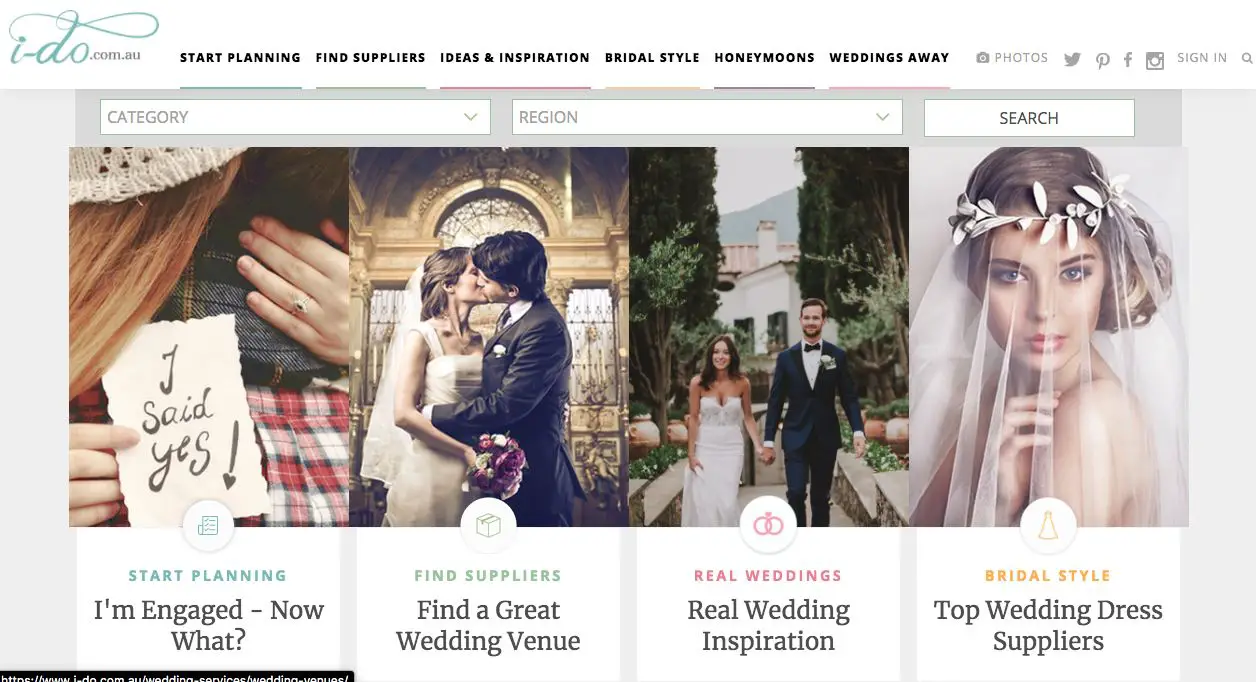 START PLANNING
Plan the wedding that you want in a style that's all you. We share everything you need to ensure you plan like a pro. From planning a sensational ceremony and reception, to setting a budget and sticking to it. From tackling etiquette issues to writing an awesome wedding speech and most importantly reciting the vows you will share together forever.
WEDDING CEREMONY GUIDE
START PLANNING
Start your marriage off in a way that's true to you! The sorts of traditions, beliefs or religious views that are close to your heart can impact your big day and help you to theme and plan the event. Whether that means writing your own vows, including a hand blessing or a remembrance ceremony - or something else altogether - don't be afraid to think outside the square.
PROFESSIONAL MASTER OF CEREMONIES
AUSTRALIAN
Need to find a professional Master Of Ceremonies for your wedding? Browse the following directory of professional Master of Ceremonies servicing Australian, who are experienced wedding MC's and will conduct your wedding night ensuring it runs to schedule so you need not worry about a thing.
Midnight DJ's - Wedding DJ and  MC Melbourne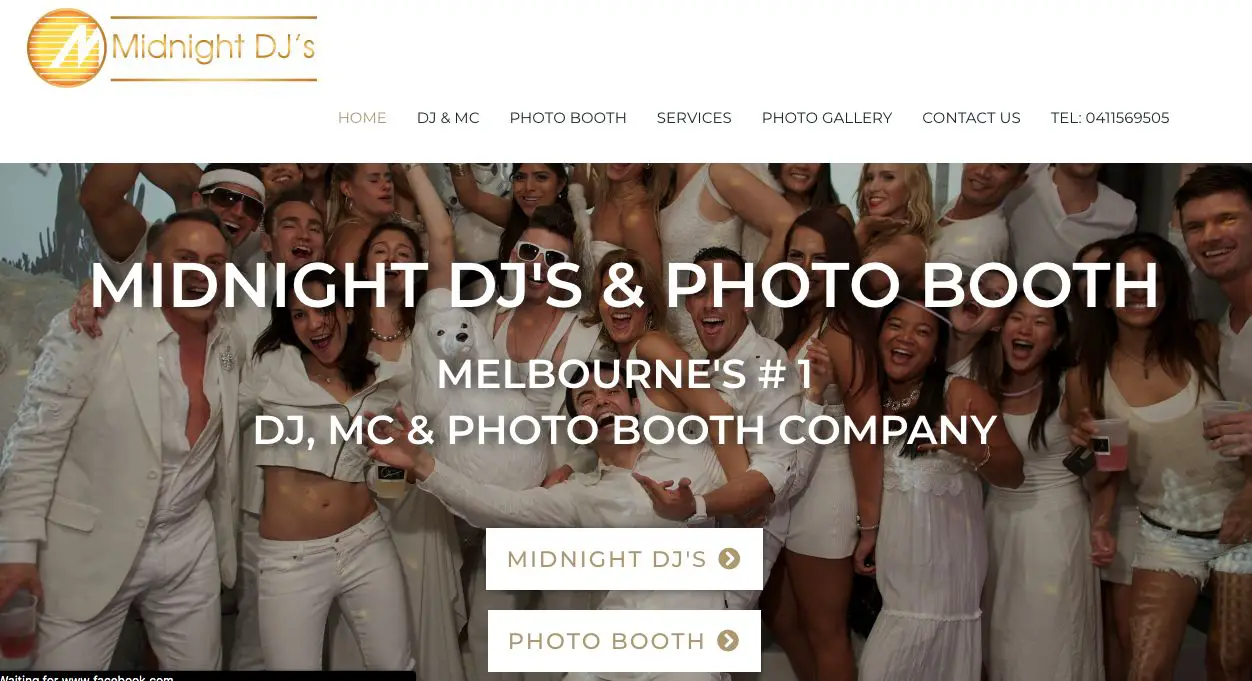 411569505
WE'VE BEEN GIVING COUPLES THEIR DREAM WEDDING ENTERTAINMENT SINCE 1995... NOW IT'S YOUR TURN!
Voted Melbourne's # 1 DJ, MC & Photo Booth Company by Wedding Couples. Midnight DJ's & Photo Booth are the premium choice for your next event. They bring a wealth of knowledge and experience to your function no matter how big or small. Entertainment at any event is crucial as it will either make or break your event. Don't risk your special day and be stressed throughout the organisation process. Let Midnight DJ's assist you in organising your next event and they'll also manage the entire night making sure everything runs smoothly like clock work exactly how you imagined it to be. Call now for a friendly chat or a meeting over coffee. "Let us show you how we can make your next event a great success".
ABOUT MIDNIGHT DJ'S
Midnight DJ's is a professional wedding and events company servicing Melbourne and all states in Australia since 1995. Owned and operated by the award winning DJ Nader Elalfy who is considered one of the leading wedding & events professionals in Australia – promises to provide a high end quality entertainment and customised event planning to your exact specifications.
Whether it's conducting the reception for your dream wedding, or planning the perfect corporate event, Midnight DJ's will take the extra time required to go over every detail of your event with you exceeding your expectations. Midnight DJ's has one simple goal … Make sure everyone has a great time on the dance floor and lots of memories to take home!They create this feeling by coordinating your day with you by offering just the right blend of leadership, communication and experience, resulting in a momentous occasion for all with simply great entertainment.
Midnight DJ's has entertained over 10,000 clients to date. Not only here in Melbourne and Australia wide but also in the following countries…Singapore, Honk Kong, Japan, Dubai, Egypt & Paris – France.
Midnight DJ's is a team of 5 talented DJ's. The all have been with DJ Nader for over 10 years which tells you something about Nader & his outstanding company. As the owner of Midnight DJ's, puts his heart and soul into every function he does. With experience that surpasses that of most wedding & event professionals, who better to coordinate your special occasion? You can be assured of complete success.
"I welcome you to experience the quality and professionalism of Midnight DJ's. Our attention to detail, vocal clarity and music selection will leave you and your loving guests with lasting memories" DJ-MC Nader"
WEDDINGS
Wouldn't it be great if you can hire that one person who you share your dream wedding details with and have them deliver it on the night perfectly exactly how you want it?
At Midnight DJ's there more than just DJ Company.
There your Wedding Coordinator …There Wedding Planner … There Personal Assistant … There your Entertainment … There your Masters of Ceremonies …They take ownership in assisting and managing your night from start to finish.
Midnight DJ's has been in the wedding and corporate industry since 1995.
They know your function is very special and important to you that's why they offer you a more personalised and comprehensive service that you've never experienced before.
Prior to event evening they will ask you a serious of questions in developing an understanding of how you would like your special night to unfold yet they will make suggestions on what works best and in what order. After they have covered everything from Times, Events though out the night and music selections … they will then put together a formal Running Sheet or schedule for everyone to follow by at your event.
Please remember everything including music is customised to exactly how you want it to be. Here are some examples of what we call The Main Events …
Bridal Party entrance … Bride & Groom Entrance … Cutting of the cake … Bridal Waltz … Speeches … Toasting … Father & Daughter Dance … Son & Mother Dance … Garter Toss … Flower Toss … Farewell Arch or Circle.
They have a vast range of music styles for you to choose from. Songs from the 50's to the latest top 40 chart hits. Music styles range from 70's – 80's Retro, R'n'B Old School & Modern, Rock' n 'Roll, Aussie Rock, Top 40 Dance – House tracks and more. Australia being a multi-cultural country they also understand the styles of music in Arabic, Italian, Greek, Macedonian, Indian, Spanish and more
Now that you've got all your entertainment organised with Midnight DJ's, the last thing you want is to think and worry about other things such as the reception staff, cameraman and photographer. How would you share everything over again with them! Don't worry as Midnight DJ's will notify them of everything beforehand and also liaise with them throughout the night? Working together as a team everyone will be informed with a running sheet to make your night a great success.
Entertainment is a crucial part of a wedding or any event, in fact the entertainment you choose could very well be the most important decision you'll have to make. It can either make your party a great success or make it a complete flop.
Entertainers are entrusted to keep a cheerful and festive "fun" atmosphere ambiance & feel throughout the night for you and your guests. At Midnight DJ's, they create this feeling by entertaining you and your guests with just the right blend of the favorite and most popular music, making a momentous occasion for all.
Your night is almost here … It's time to decide…don't risk your one special night.
Call Midnight DJ's now for a chat …they guarantee you'll be happy.
"We care to make your night a great success"
James Leversha Personalised Entertainment - Wedding DJ and MC Melbourne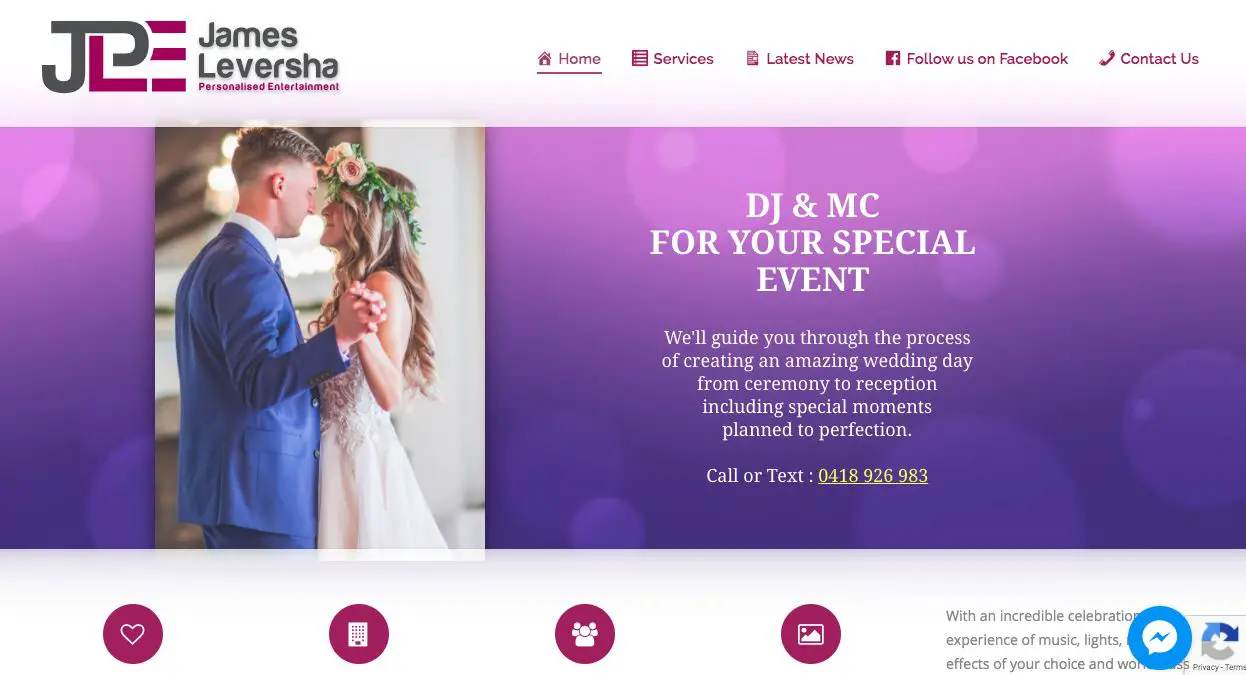 418926983
Personalised DJ and MC for your event
Let us create an amazing event tailored to you!
Our aim is to provide our clients with the best value, quality and service in the industry, with a reputation for excellence. We aim not only to meet the expectations of all parties, but also to continue to exceed them and maintain our competitive edge. Our services include:
Modern Mirror Photobooth Hire
Event DJ & Master of Ceremonies Hire
Room Styling including Uplighting
Trivia Night & Quiz Nights
Party and School Formal DJ Hire
Ceremony and Reception Happy Snaps
Dancing on a Cloud "Dry Ice" Effect
Audio Visual and Lighting Design
Wedding DJ & Master of Ceremonies
When was the last time you were actually SUPRISED at a wedding reception? Can you remember the last reception you were at where nobody wanted to leave? Reception boredom is the #1 cause of guests leaving your wedding and not enjoying themselves. I want your wedding reception to be unforgettable. Ask us how we can create that "wow" factor at your event.
Celestial Band Wedding Singer Melbourne
0467 375 489
Your Day, Your Way
Congratulations, you've found the love of your life and have recently become engaged! Now it's time to start creating some plans for your dream-wedding! Ms Lexi & Celestial Band specialise in providing world class, full day live music on your wedding day. Completely customisable, we normally start the day off with our Acoustic Duo or Solo musician playing at your Ceremony (while guests arrive, aisle song, signing song and exit) and keep playing throughout your Canapés hour. Then the fun really starts, as we take the beat up a notch and perform as a 4 or 5 piece traditional band for your Wedding Reception! Lexi Ross is a Melbourne born and bred Singer, Keys Player and Band Leader. Our live band is guaranteed to have your guests up on their feet dancing the night away! Have a look at our Showcase videos to see our Soloist, Acoustic Duo and full band performing! We have a generous range of special offers, plus a secret complementary pre wedding gift to give you, ensuring that you have the most amazing experience with Ms Lexi & Celestial Band in the lead up to your wedding, and on the day! Finally, we are happy to learn song requests and yes, we service the whole of Victoria!
Wedding Band Packages from Ms Lexi & Celestial Band
Below are just some ideas of our different wedding band packages you may like to choose for your Wedding or Special Event. Enquire with Ms Lexi & Celestial Band today and tell us about your ideas. You might like to book a 4 or 5 piece band for your reception as well as an Acoustic Duo for your Wedding Ceremony. With Ms Lexi & Celestial Band, we'll do our best to make your entertainment dreams come true!
Instinct Events & Entertainment - Wedding DJ and MC Melbourne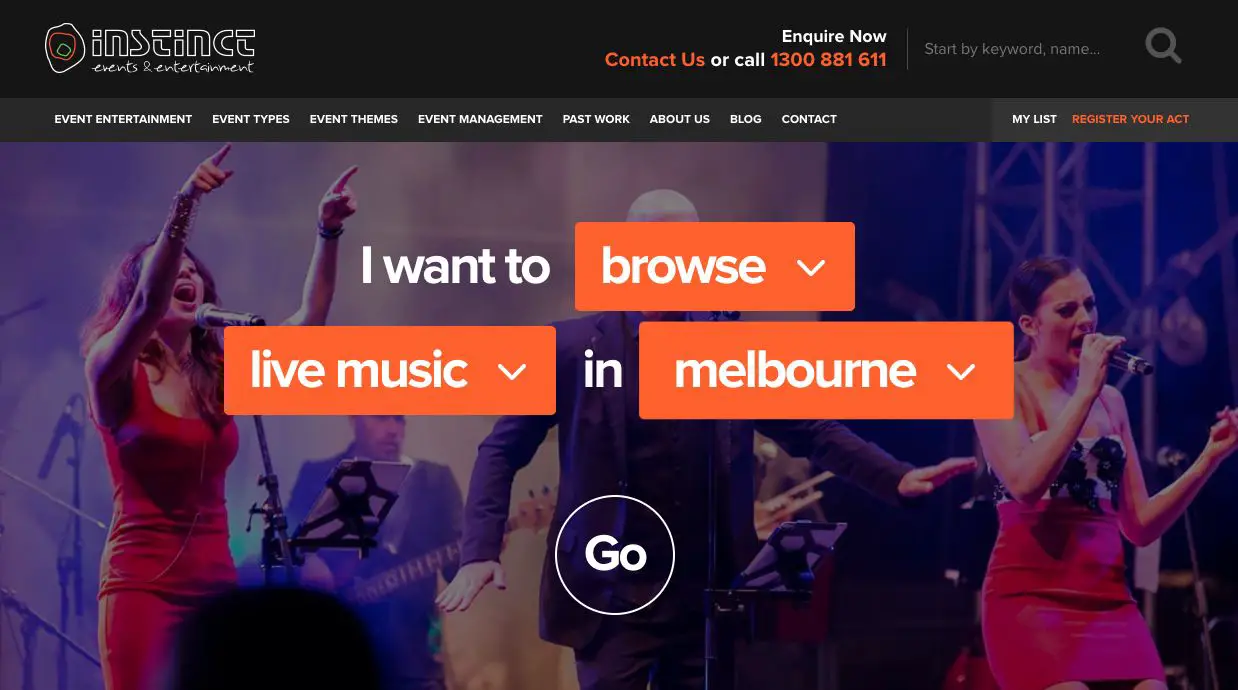 1300881611
Entertainment Agency & Corporate Events
We are a fully integrated Entertainment Agency & Event Management Company.
One company, with expertise in both – all under one roof!
Our integrated approach and innate understanding of both disciplines allows us to deliver real results for clients,
whether we're providing entertainment or event management services , or both
So what's mean for you?
It Means We Get Guests Buzzing About Your Events.
How do we do that?
By crafting outstanding events & providing the best entertainment for events.
We leave guests inspired, captivated & walking away with a positive association with your event or company.
We know if your guests are not talking about your event the next day, we didn't do our job properly!
Never Stop Having Fun
We are made with love.
Musicians & music lovers, artists, dancers,  cinematographers, event managers, marketers, peeps who sing in the car, photographers, directors, designers, producers, coffee lovers and many committed to late nights.
We love what we do and would love to do it for you!
We are the Instinct Family
Entertainment Agency & Event Management
We help our clients to Find Fun Fast with the right entertainment for events.
We only employ people we like to work with
Our philosophy is simple. If we like working with someone, chances are you will too.
That's why, along with their proven talent, we look for bright, enthusiastic and happy people who'll add the same energy to our clients business as they do ours.
It's perhaps the reason so many of our clients and staff have been wiht us so long.
What you get working with us
Outstanding Service from a team who love what we do, and we've been doing it for over 20 years now!
Australia's Best Entertainment Agency …Nothing less.
Confidence working with a team who have delivered over 25000 events & entertained over 30 million Australians.
More time with your team, guests or clients as we ensure the event delivery is seamless.
We have over 3000 entertainers trusting us to represent them and it's our job to match to the the client and event.
Some clients are hard to impress. We like that! Tell us what challenges you're facing & give us a chance to blow you away!
Why are we credible?
We have worked with some of the biggest companies in Australia, major public events, sporting events, government, charity gala's, awards nights, family days, festivals and brand activations. We have the team and experience to deliver your event or provide outstanding entertainment across Australia & abroad.
You can tell a lot about a business by the company it keeps
Wedding Music & Entertainment
Wedding Music for your BIG DAY! Congratulations from all the team at Instinct. Make sure your special day is the party you and your gang will remember for years to come.  We understand the wedding ceremony and wedding reception offer a chance to celebrate who you are as a couple.
Create a YOU-NIQUE Wedding.  Put your stamp on it while making sure everyone enjoys the wedding. Young & old. Family & friends.  It's a balance between being hip, cool and edgy and making sure everyone goes home with sore feet from dancing… Simple right ?
Top-Notch Entertainment - Wedding DJ and MC Melbourne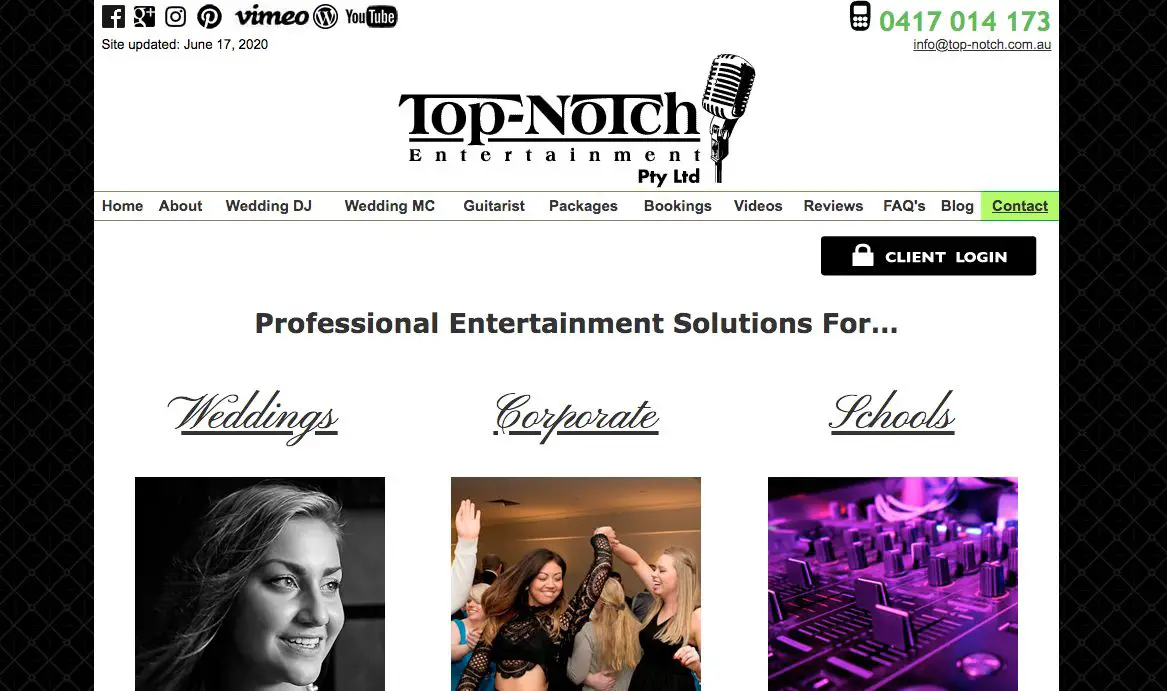 417014173
About Top-Notch Entertainment Pty Ltd
About the Wedding DJ, Wedding MC and Guitarist
We specialise in providing professional entertainment solutions for weddings, schools, corporate and private functions.
If you need a Wedding DJ for your reception, a guitarist for your wedding ceremony or just a Professional MC to coordinate and run your reception, we've got the solution for you.
Professional Wedding MC
Need A Professional Wedding MC At Your Wedding Reception
If you are in need of a Professional Wedding MC for your Wedding Reception, then you're in luck, we have one of the best around.
Paul is a trained public speaker who has hosted countless weddings and corporate functions at some of Australia's top hotel and reception venues.
Whether you're looking for that 'perfect' Wedding MC who knows how to confidently coordinate your reception, or if you're searching for that compere with a special flare for your next corporate event, contact Paul and set up a no-obligation meeting to have a chat about your needs.
JAG Entertainment - Wedding DJ and MC Melbourne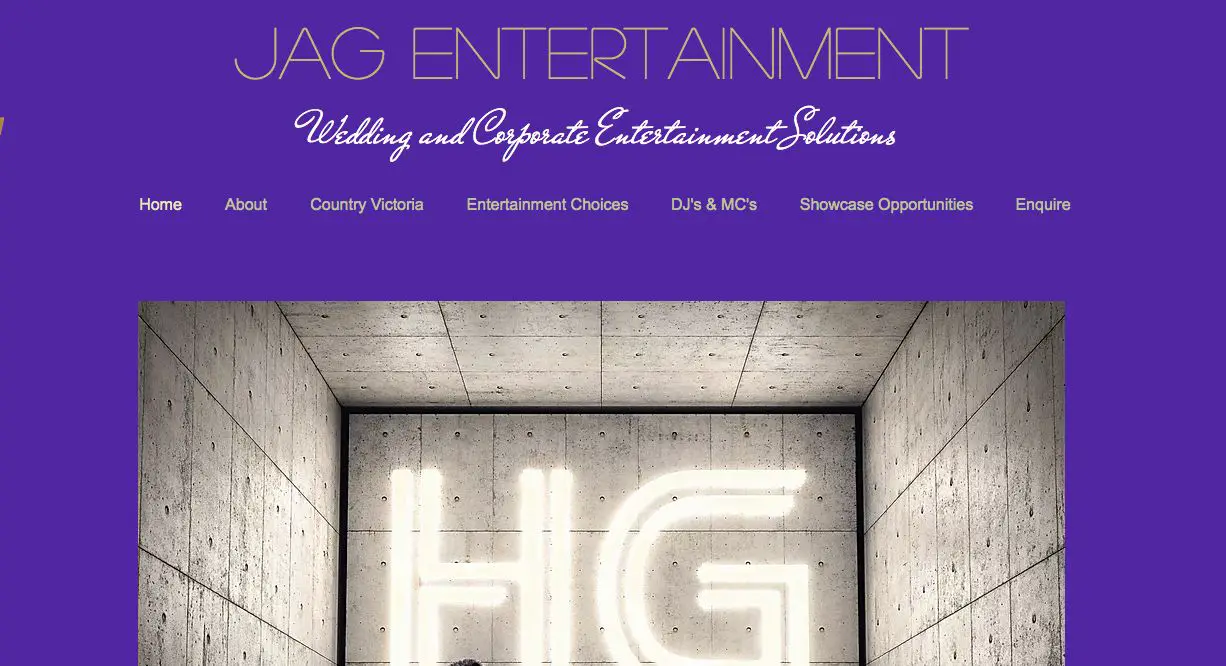 1300030331
ABOUT
JAG Entertainment specialises in Wedding and Corporate Entertainment.  JAG showcases Melbourne's best wedding bands, wedding trios, acoustic duos, string quartets and trios, Master of Ceremonies, DJ's plus many more miscellaneous acts suitable for Weddings, Parties, Corporate events, product launches and anything else replying on some type of entertainment.
Our staff are all professionals and have been in the entertainment industry for many years.  Customer service is a major priority and our main focus is to ensure you are matched perfectly to your chosen entertainment.
​Most of the bands with JAG offer a special night to allow you to see them, these showcase nights are always free, casual and a great time to meet with your prospecitive band for your wedding or corporate event.
If there is an entertainer who is not listed, please always ask, we can certainly assist you and point you in the right direction.
DJ's and Master of Ceremonies
DJ's and Master of Ceremonies play a huge part in Weddings and Corporate functions these days.
A DJ is a less expensive choice of entertainment, however do not make the mistake of employing the least esxpensive you can find.  Make sure they have quality equipment and lighting.
A professional Master of Ceremonies is not an expense, it is an investment in your Wedding or Corporate Event, knowing you have someone overseeing the running of the entire evening in a professional and efficient manner.  JAG has Melbourne's best including Dean Sindoni, Sam Muscat, Francis Morello, just a name a few.
Merrimu Receptions Wedding DJ and MC Melbourne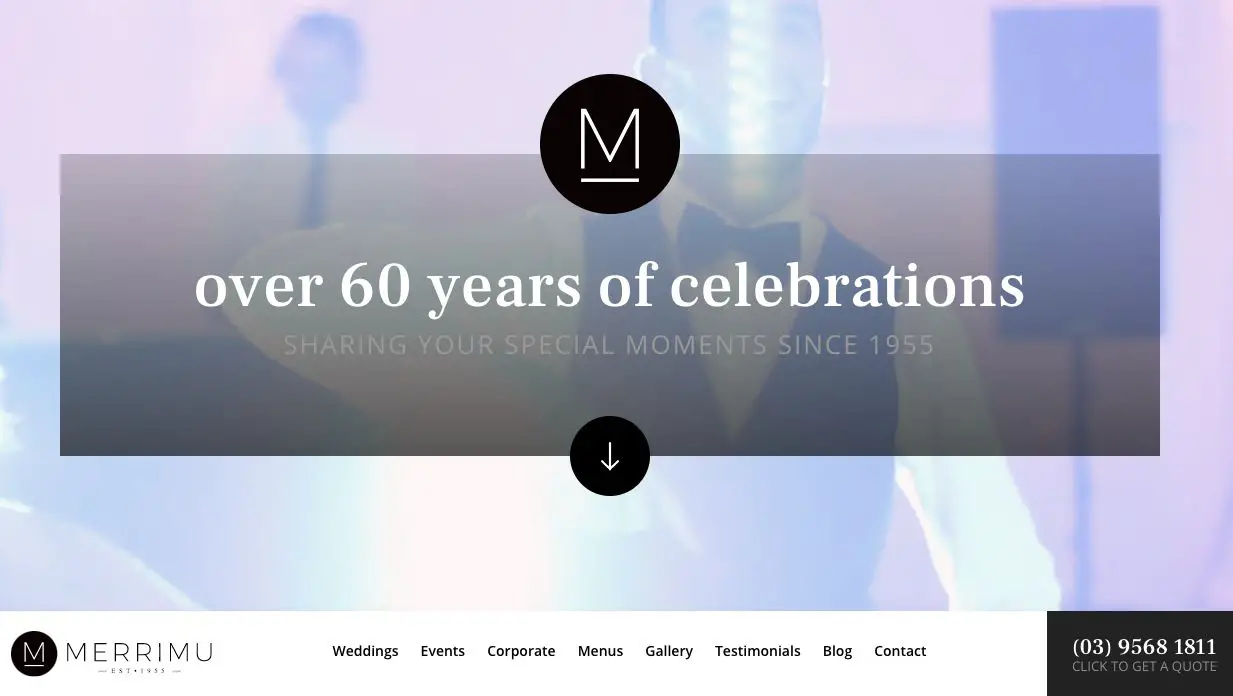 merrimu.com.au
1395681811
Discover Our Space
What sets us apart from other venue sites is our diversity with regard to our offering: for the past decade alone we've catered for weddings from various cultures, tailoring and preparing the venue to suit and respect the traditions of all religious and cultural backgrounds. With our picturesque venue, ballroom and dancefloor, an event at Merrimu is one that will be remembered forever. What's more, it's a photographer's dream-environment, which means that your wedding images will be as unique and special as your special day – or night. The original homestead was converted to a reception venue in 1955, now known as the Merrimu Room. Following a successful 12 years of trading, what is now known as the Grand Ballroom was constructed onto what was the sprawling grounds and circular driveway of the original home. The Merrimu Room, still complete with many of the original Victorian-era features, seats up to 140 guests, while the Grand Ballroom can seat up to 400 guests.
Melbourne's Finest Function Venue
Whether you're planning a small, intimate event or a large, lavish reception, choosing a wedding venue for your big day is one of the most important steps in your wedding preparation. At our heritage inspired wedding venue in Eastern Melbourne, we can accommodate groups of up to 400 with our carefully curated wedding packages ensuring an experience you will never forget.
With a long and proud history dating back to 1955, our charming period style building boasts sleek and modern features, and with multiple function areas available from the opulent grand ballroom to the more intimate Merrimu room there's sure to be a space that's perfect for your special occasion.
Located only 18km from Melbourne's CBD, we love nothing more than being a part of your big day. An in house events coordinator will be on hand to make sure that everything runs smoothly, you will have access to a large network of recommended and trusted suppliers and of course, a menu dedicated to providing an exemplary culinary experience.
Our classic venue is also home to private English-style courtyards and manicured gardens perfect for intimate ceremonies or spectacular photo opportunities. At Merrimu, timeless elegance meets modern sophistication and our team are passionate about creating the most perfect wedding day for every couple.
More than a wedding venue
Merrimu is the perfect venue for your next function. The many parts of the grounds can be used as a stunning backdrop for garden wedding ceremonies, family gatherings, birthday parties, anniversaries, christenings, school formals and more. The Grand Ballroom is an impressive venue for wedding receptions or corporate entertaining and gala dinners.
Why choose Merrimu? We go to great lengths to ensure all clients receive personalised attention, tailored services, and a variety of room configurations catering for 60 to 400 guests. No matter how large or small your wedding or function is, you will be sure our team of dedicated staff will handle even the finest of details to your highest expectations.
Renowned as one of the most spectacular function venues in Melbourne, there really is no better place to host your next function or event than at Merrimu. Contact our team today or complete our online form to start planning your dream wedding or event at our award-winning venue in the heart of Melbourne's Eastern suburbs.
Wedding Receptions
YOUR NEW BEGINNING STARTS WITH MERRIMU
Merrimu has been creating memorable weddings for over 60 years, and our unique heritage-inspired venue helps us make every wedding an experience you'll never forget. It's our passion to play a part in the celebration of love and bringing two people together that enables to create unforgettable wedding days every couple that walks through our doors.
Our wedding reception services
At Merrimu, we offer a variety of services dedicated to reducing the stress that often accompanies wedding day planning. Our wedding reception services include:
A full catering service – Our package includes menus and catering equipment. We cater to guests numbering from 60 to 400.
In-house events coordinator – Our experienced professional events coordinator will take care of the 'little' details that make a wedding special. They'll work with you to realise your dream wedding.
Dedicated dance floor – Our flexible room configurations and settings include a dedicated dance floor and entertainment area. We also provide audio-visual equipment.
Why choose Merrimu for your wedding reception venue
At Merrimu, we take enormous pride offering our charming reception centre in Melbourne to the public for a variety of weddings styles including religious and cultural, be they big or small. This means you can get married in our…
Grand Ballroom – Newly refurbished, our Majestic Grand Ballroom is suitable for opulent weddings. With ornate ceilings and crystal chandeliers, its grand atmosphere is accentuated by the magnificent staircase. The Grand Ballroom can seat up to 350 guests.
Merrimu Room – If you're looking for an intimate, Victorian styled space that accommodates 120 seated guests or 250 guests for a cocktail reception, then the Merrimu Room makes for an ideal option.
Private English-style courtyards –Our courtyards and manicured gardens are perfect for intimate ceremonies or spectacular photo opportunities.
Choose Merrimu wedding ballrooms in Melbourne if you want to enjoy access to our stunning wedding reception venue, as well as a central location that has easy access to main roads and offers safe off-street parking. For more on our wedding reception package inclusions and pricing, complete our contact form.
Halogen DJ Company - Wedding DJ and MC Melbourne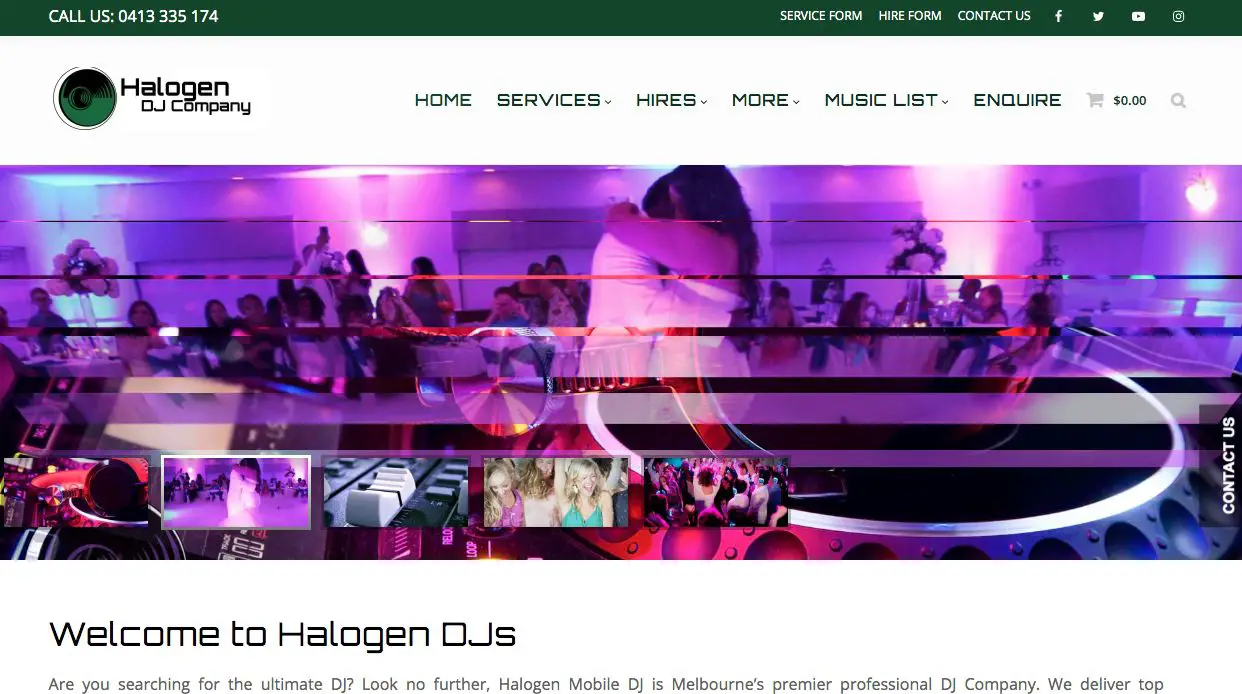 413335174
Are you searching for the ultimate DJ? Look no further, Halogen Mobile DJ is Melbourne's premier professional DJ Company. We deliver top quality Disc Jockeys, Video DJs, Wedding MCs and Karaoke Entertainers just to name a few, as well as premium audio/visual equipment hire. With value for money, our DJs are perfect for 18ths, 21st birthdays, engagement parties, weddings, corporate functions, school formals, graduations, presentation nights or any other special function or party event.
Our Melbourne DJ services aim to deliver excellent customer service along with our state of the art sound systems & effects lighting, suitable for all events and occasions. We are proud in what we deliver, catering for all venues: reception centres, pubs, nightclubs, bars, hotels and more. No matter the venue or event our friendly, experienced mobile DJs will be more than happy to host the event & interact with the crowd, with additional MC services available at your request. We are a growing company and are always striving to increase the quality our customer service and equipment as we move forward. We are fully committed to making your special occasion a hit!
Whatever your event may be, you can be 100% assured that Halogen Mobile DJ Company will deliver the ultimate DJ Service. Check out our extensive online music database with over 10,000 songs to choose from, including Top 40 chart toppers, dance, 50s, 60s, 70s, 80s, 90s, disco, rock'n'roll, retro, pop, RnB, hip hop, rap, alternative rock, heavy metal, commercial house, electro house, trance, techno and jazz as well as a wide array of international music.
We have a history of excellent customer relations and provide the best possible quality with the lowest possible prices. Peruse our excellent and professional Mobile DJ, Wedding DJ, Karaoke DJ, Video DJ & Kids DJ packages. All our DJ packages are reasonably priced to suit your budget. So why not contact us today and make your booking. We promise to deliver the ultimate DJ service & performance, which is unmatched and unrivalled by our competitors.
Our Services
DJ Services
Halogen DJ Company is one of Melbourne's leading providers in DJ Services. We offer only the best of quality Mobile DJs, Wedding DJs, Corporate DJs, Kids DJs, Video DJs, Karaoke DJs, Club DJs and more for the best prices possible. Servicing Melbourne and the surrounding suburbs for over 20 years, we know how to put together the best possible packages, always meeting our customers' wants and needs.
Dry Ice Services
Here at Halogen Melbourne DJ Company, we also offer a top of the line, personalised Dry Ice Service at an affordable price. Perfect for making your Wedding Day that little bit more special, we specialise in providing Dry Ice for bridal waltz, however our service can also be used for a number of different purposes, from film shoots to Halloween Parties, Birthday Parties and more.
Photo Booth Services
Want to make your club night, wedding or birthday party an event that no one will forget? Let your guests have takeaway photo memories by having your own Open Air Photo Booth at your event! Our Melbourne Photo Booth Service has the Photo Booth delivered and operated with all the props and backdrops provided for you, so it is absolutely stress-free, and sure to make any event a hit. We offer different packages depending on your needs and wants and are always happy to tailor packages to the customer.
Jukebox Services
Fancy something a little bit more retro than a DJ at your party or event? Choose your own music with your very own Jukebox! Our Melbourne Jukebox Hire Service is delivered, set up and picked up by our trained professionals, with the only thing you have to worry about being choosing what music to play and having a good time. We offer standard Jukeboxes, Karaoke Jukeboxes and Video Jukeboxes at reasonable prices.
Audio Engineers Services
As well as DJs, Halogen DJ Company is proud to also represent some of the best Audio Engineers in Melbourne. With all of them gone through rigorous training, our Audio Engineers are all versatile and capable of working with multiple set ups and genres, whether you're a full rock band, a hip hop duo or a solo pop act. Our engineers are equipped to mix any scale of event as well, from house party to festival.
MC Services
Need an MC to command the crowd at your Wedding, Gala, Sports Presentation Night or something else? Look no further than Halogen DJ Company's premier Melbourne MC Service. We have trained Wedding MCs, as well as a slew of MCs for other occasions – School Camp Programs, Corporate Functions, Trivia Nights, Karaoke Nights and more. We also have Celebrity MCs at our disposal should you need them to make your function all the more special.
Silent Disco Services
If you're wanting to have a bit of a raver without footing a hefty noise pollution fine, our Melbourne Silent Disco Service might be the answer you're looking for! Our premium Silent Disco headphones are top quality and sturdy, and are sure to last you a full sweat-filled night. These can be hired on their own, with one of our special Silent Disco Operators, or for a truly special occasion, hired with one of our best Silent Disco DJs, who will play all the hits you're after. These Silent Disco Headphones are great for other purposes as well though.
Hire Equipment Services
Here at Halogen DJ Equipment Hire Melbourne, we take pride in having the most up-to-date DJ gear and equipment to choose from, including (but not limited to) DJ Consoles, Smoke Machines, Mixers, Amplifiers, Club Effects Lighting (flame, water, disco chaser & strobe lighting), Snow Machines, Bubble Machines, DJ Speakers, Microphones, Light Stands and Cordless Radio Microphones. Halogen DJ Equipment Hire Melbourne have the most competitively priced Audio/Visual Equipment and Lighting for rent on the market today. Take advantage of our great DJ Equipment Hire Package which consists of our full sound system with complete effects party lighting, or any of our other packages on offer.
Black Tie Events - Wedding DJ and MC Melbourne
400447552
WEDDING DJ MC MELBOURNE
We specialise in high-quality sound and decades of experience to get the dancefloor moving at your event.
Our entertainment options include MC & DJing in Melbourne & surrounding suburbs, Victoria.
Our entertainment options include MC & DJing in Melbourne & surrounding suburbs, Victoria.
THE CEREMONY
WEDDING MARCH:
The traditional church wedding features two bridal marches, by two different classical composers. The bride walks down the aisle to the majestic, moderately paced music of the "Bridal Chorus" from Richard Wagner's 1848 opera "Lohengrin. The newlyweds exit to the more jubilant, upbeat strains of the "Wedding March" >From Felix Mendelssohn's "A Midsummer Night's Dream."
The custom dates back to the royal marriage, in 1858, of Victoria, princess of Great Britain, and Empress of Germany, to Prince Frederick William of Prussia. Victoria, eldest daughter of Britain's Queen Victoria, selected the music herself. A patron of the arts, she valued the works of Mendelssohn and practically venerated those of Wagner. Given the British penchant for copying the monarchy, soon brides throughout the Isles, nobility and commoners alike, were marching to Victoria's drummer, establishing a Western wedding tradition.
BRIDESMAIDS AND GROOMSMEN:
The bridal party has many origins, one of which comes from the Anglo Saxon days. When the groom was about to capture his bride, he needed the help of his friends, the "bridesmen" or "brideknights". They would make sure the bride got to the church and to the groom's house afterwards. The bride also had women to help her, the "bridesmaids", or "brideswomen".
CHILD ATTENDANTS:
Children were originally included in the ceremony to add innocence.
THE BEST MAN:
During ancient times when women were in short supply, the groom captured his bride-to-be from a neighbouring village. The future bridegroom, accompanied by a male companion, seized any young girl who had strayed from the safety of her parental home. Our custom of a "best man" is a relic of that two-man, strong-armed tactic; for such an important task, only the best man would do.
A best man around AD 200 carried more than a ring. Since there remained the real threat of the bride's family attempting to forcibly gain her return, the best man stayed by the groom's side throughout the marriage ceremony, alert and armed. He also might serve as a sentry outside the newlyweds' home. Of course, much of this is German folklore, but it is not without written documentation and physical artefacts. For instance, the threat of recapture by the bride's family was perceived as so genuine that beneath the church altars of many early peoples – including the Huns, the Goths, the Visigoths, and the Vandals – lay an arsenal of clubs, knives, and spears.
FATHER GIVING THE BRIDE AWAY:
This custom originally had it's roots in arranged marriages where the bride was considered property. Later, this custom persisted as a symbol with two meanings:
An endorsement by the father to all witnessing the ceremony that the groom is the best choice for his daughter. An offering to the groom: "I am presenting to you my daughter."
WHY THE BRIDE STANDS ON THE LEFT:
During the marriage ceremony, the bride stands on the left and the groom on the right. The origin of this goes back to the days when a groom would capture his bride by kidnapping her. If the groom had to fight off other men who also wanted her as their bride, he would hold his bride-to-be with his left hand allowing his right hand to be free to use his sword.
WHITE AISLE RUNNER:
The white aisle runner symbolised God's holiness and walking on holy ground. It is believed that marriage is not just between two individuals but includes the presence of God who is actively involved in the marriage ceremony.
TAKING OF EACH OTHER'S RIGHT HAND:
The open right hand is a symbol of strength, resource, and purpose. The coming together of both right hands is a symbol that both the bride and the groom can depend on each other and the resources that each brings to the marriage. It also represents the merger of their lives together into one.
GROOM GIVES FIRST VOWS:
Because he is the initiator, he is the first to state his vow for marriage. As the initiator of the covenant, the groom is to assume the greatest responsibility in the marriage.
HUPPAH:
In the Jewish religion, the ceremony takes place as the couple stands under an ornamental canopy. This canopy symbolised nomadic tents of Israel and the new home that the couple would soon share.
THIRD FINGER, LEFT HAND:
A bride's engagement ring and wedding ring are traditionally worn on the third finger of the left hand (the finger next to your little finger). Although there is no precise evidence to explain the origin of this tradition, there are two strongly held beliefs. The first, dating back to the 17th century, is that during a Christian wedding the priest arrived at the forth finger (counting the thumb) after touching the three fingers on the left hand '…in the name of the Father, the Son and the Holy Ghost'. The second belief refers to an Egyptian belief that the ring finger follows the vena amoris, that is, the vein of love that runs directly to the heart.
The marriage ring represents a promise for eternal and everlasting love. It is a representation of the promises joining both the bride and groom together. The wedding ring is placed on the fourth finger of the right hand because it was traditionally believed that this finger was a direct connection to the heart—the perfect place to place a symbol, representing eternal love and commitment.
FIRST KISS:
No ceremony is complete without the kiss. In fact, there was a time when an engagement would be null and void without one. Dating back from early Roman times, the kiss represented a legal bond that sealed all contracts.
PRONOUNCED "MAN AND WIFE":
This is the point of time when the marriage becomes official. It is also at this point that the bride officially changes her name.
BREAKING OF GLASS:
This is a Jewish tradition that represents the destruction of the temple in Jerusalem. Many times couples save the pieces of glass from the ceremony in a symbolic box.
UNITY CANDLE:
The unity candle is a symbol of family unity. Usually a single candle (representing the newly married couple) is lit with two individual candles, each representing the bride and groom's families.
ARCH OF SWORDS FOLLOWING CEREMONY:
Walking through the arc of swords following the ceremony was done to ensure the couple's safe passage into their new life together.
RECEIVING LINE:
This is a chance for the guests to congratulate and greet the newly married couple and their parents.
WEDDING PACKAGES
Select from our range of our professional & experienced Melbourne based MC & DJ entertainment wedding packages or have one tailored to suit your needs.
If you are having a Lunchtime Wedding see our Honeymoon Package.
ALL of our weddings packages include a DJ who can Professionally MC your wedding reception at no extra charge. Some venues, because of the layout may require the use of a DJ and Master Of Ceremonies (MC). Our "Plus Packages" may be your solution.
A special note before you book: When you engage our services we will do everything within our power to meet your requirements. We are, however, unable to accept bookings that specify a request for a particular member of our team. Wedding Entertainment Packages for special dates (i.e. Christmas and New Year)
CHAMPAGNE PACKAGE
Our most popular entertainment package
Rely on your professional Master of Ceremonies (MC) /DJ to ensure your reception is a huge success. Subtle and intelligent lighting produces shapes and coloured rays of light onto the dance floor. Enjoy the Bridal Waltz, your first dance together as husband and wife, then dance the night away celebrating with friends and family.
Professional Black-Tie Master of Ceremonies / DJ up to 5 hours
600 watt (Max) latest state of the art Sound System
Two Special FX lights
Corded/wireless Microphone for Speeches
Wedding Speeches and Procedures Card
Music Request Sheet for Bride and Groom
Music Request Cards for Guests
Lettergram Cards (2 per table)
One Consultation Meeting with your Compere
WHITE WEDDING PACKAGE
A stunning addition to the Champagne Package is the use of dry ice for your bridal dance. Imagine a carpet of mist floating majestically across the dance floor, penetrated with coloured rays of light, and you have created a moment to remember.
Professional Black-Tie Master of Ceremonies / DJ up to 5 hours
600 watt (Max) latest state of the art CD Sound System
Two Special FX lights
Corded/wireless Microphone for Speeches
Wedding Speeches and Procedures Card
Music Request Sheet for Bride and Groom
Music Request Cards for Guests
Lettergram Cards (2 per table)
One Consultation Meeting with your Compere
Dry Ice Machine (Incl 3 x 2.5kg Blocks of Dry Ice) for use during the Bridal Waltz
New Release Smoke Machine for enhancement
Additional Coloured Lighting to enhance Special Effects
HONEYMOON PACKAGE
(for Breakfast or Lunchtime Weddings)
For Breakfast and Lunchtime Weddings, we suggest our "Honeymoon Package". To qualify, the reception MUST conclude before 1600 hrs. NO extensions beyond this time are allowed. If your reception runs past 1600 hrs you will need to consider our Champagne Package.
Daytime receptions are becoming increasingly popular. Let our experienced & professional Master of Ceremonies / DJ provide you with up to 4 hours of fun & atmosphere. Tap those champagne glasses; nibble at the canapés, and dance to your style of music.
Professional Black-Tie Master of Ceremonies / DJ up to 4 hours
600 watt (Max) latest state of the art CD Sound System
Two Special FX lights
Corded/wireless Microphone for Speeches
Wedding Speeches and Procedures Card
Music Request Sheet for Bride and Groom
Music Request Cards for Guests
Lettergram Cards (2 per table)
One Consultation Meeting with your Compere
M.C. ONLY PACKAGE
Let our dedicated professional Master of Ceremonies (MC) take control of timings and formalities throughout the length of your reception. With our extensive experience and advice you can relax and enjoy the celebration of your Special Day. This MC entertainment package relies on the use of the reception venues audio system. If none is available you will need to seek permission from your entertainment source for us to use their microphone etc. Alternatively please contact us to discuss further options. We offer:
Professional Black-Tie Master of Ceremonies up to 5 hours
Reception procedures questionnaire
Hints for Speeches
One consultation meeting with your MC to discuss:
Introduction of parents, bridal party and bride and groom
Welcome address
Circulation of guest book
Distribution of table cameras
Introduction of speeches
Coordination of cake cutting
Introduction of bridal waltz / dance
Coordination of bouquet / garter / farewells
Complete liaison with reception venue
Liaison with others i.e. videographer / limousine / band / DJ etc.
Incorporation of any special requests
Unlimited telephone advice
CEREMONY MUSIC
If you book one of our entertainment wedding packages, we can also provide the music for your wedding ceremony at a cost-effective price. The only provisos that we must make are:
The ceremony is held within the grounds of your reception venue
There is a power supply within 10 meters of the equipment site
In case of inclement weather, there is ample shelter for the equipment
If your reception venue has an adequate audio / CD system installed we will normally use this. We will also provide:
One Black Tie Events Compere up to 1½ hours.
One 300 watt self powered speaker. (If no venue equipment is available)
One single professional CD player. (If no venue equipment is available)
Liaison with the person performing the ceremony.
Incorporation of your requirements including music suggestions at your reception consultation.
The initial cost to your package choice is $99 (GST incl.) calculated from the arrival time of the guests at your ceremony to the start time of your reception pre-dinner drinks. If this time is greater than 1½ hours the additional hourly charges are outlined in the Appendix.
Are you having your service outside? Will your celebrant be heard?  we can provide a wireless microphone linked to our system so that all can hear.
ROLLS ROYCE PACKAGE
This premium event package includes even more! A guest book will be taken to your reception by your MC and circulated amongst the guests. A stunning addition to the Rolls Royce Package is the use of dry ice for your bridal dance. Imagine a carpet of mist floating majestically across the dance floor, penetrated with coloured rays of light, and you have created a moment to remember. A magic photographic moment.
Professional Black-Tie Master of Ceremonies / DJ up to 5 hours
600 watt (Max) latest state of the art Sound System
Two Special FX lights (1 Laser)
Corded/wireless Microphone for Speeches
Wedding Speeches and Procedures Card
Music Request Sheet for Bride and Groom
Music Request Cards for Guests
Lettergram Cards (2 per table)
One Consultation Meeting with your Compere
Dry Ice Machine (Incl 3 x 2.5kg Blocks of Dry Ice) for use during the Bridal Dance
New Release Smoke Machine for enhancement
Wedding Guest Book
Apples and Pears Entertainment- Wedding DJ and MC Melbourne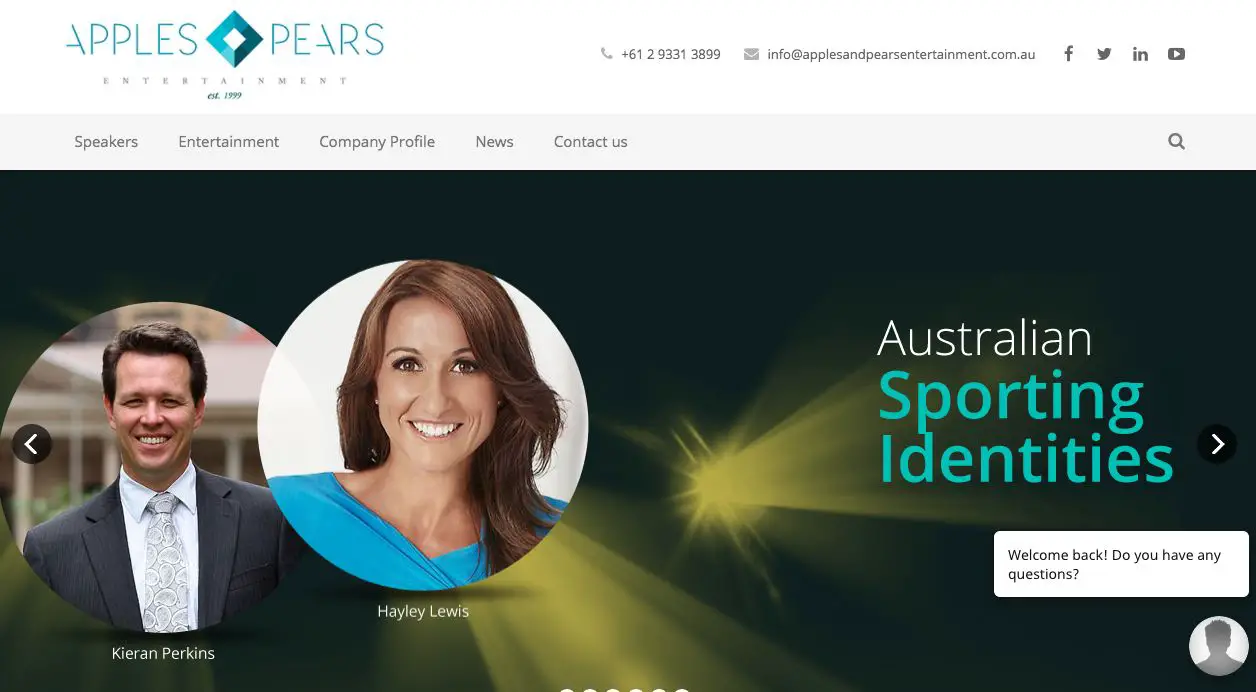 applesandpearsentertainment.com.au
293313899
Australia's Leading Entertainment Agency
The undisputed closest degree of separation between you and your chosen entertainment booking!
While Apples and Pears Entertainment are known for providing Corporate Entertainment to big name clients – Big W, Clipsal, Herbalife just to name a few, we also specialise in providing exceptional Private Event and Wedding Entertainment. A.P.E's artist catalogue expands up to 1500 artists. Our talent roster extends to Party Bands, Duo's, DJ's, MC's/Speakers, Fire Dancers, Magicians, Painters, Aerialists and more. A.P.E are determined to make your event special and memorable by providing top tier talent suited to your brief. Entertainment facilitation is our speciality and we guarantee that once you experience the peace of mind through utilising our services, you'll be back for more!
Looking for a singer for your wedding? An MC for your business launch? Or may be a band for your company Christmas party? Apples & Pears Entertainment has the perfect answer.
Apples & Pears is a leading corporate & private entertainment agency, and provides one of the most trusted event entertainment production services Australia has to offer.
With a diverse roster of talent ranging from Guy Sebastian to Chris Lilley to Ruby Rose, Apples & Pears will be able to cater to your every need.With every type of genre you can imagine, including party entertainment, wedding entertainment and corporate entertainment, their talent will not let you down.
The success of an entertainment production company often centres on a number of factors including the talent it can acquire and the performance of this talent. Apples & Pears has been successful precisely because of the diversity and range of its roster, and the quality of the entertainment on its roster. As well as this, the Director, Harris Meitanis', extensive experience in the entertainment industry means that you won't get talent of this calibre for a similar price.
Apples & Pears is also part of A.P.E Events, the only full-service event agency in Australia. Everything A.P.E does is in-house, which means that you will save on costs (because there is no extra event management fee) and you'll save on stress (because you won't have to contact different companies for different services, just the one for the whole service)
Wedding Entertainment
Every bride wants the perfect wedding, and every couple wants the smoothest ride possible. If you want your guests to rave about your wedding – and who doesn't? – the options can be practically endless and extremely daunting. Luckily, A.P.E Events has got you covered.
Want a live musician for your walk down the aisle? Our agency arm Apples & Pears has hundreds. Maybe you'd like to spice things up and have some dancers for the reception? They've got just as many.
With one of the most comprehensive and diverse talent rosters, Apples & Pears will easily have your perfect wedding entertainment solution at your fingertips. Our roster includes Aussie superstars like Guy Sebastian, to novelty acts such as fire-breathers and magicians and not to mention the finest private event bands and DJ's available to your event.
Coupled with some of the most experienced staff members within the entertainment and events industry, we will ensure that your wedding entertainment is of the highest calibre and at the best price.
Our staff at Apples & Pears also have extensive knowledge of the inner workings of events, which will make your experience even smoother. And if you decide to use A.P.E Events to organise your entire wedding, you'll have one point of contact for all aspects of your wedding, so there'll be no more stress and wasted time spent on communication. What's more, you'll also save on your event management costs, as our extensive connections in the entertainment and events industries will mean that you'll also get a discount from ordinary retail prices for all the services that you use. Even the relationships we hold with talent and their management alone are both personal and professional ones that have spanned nearly 20 years.
No matter the ask, Apples & Pears will be ready with the solutions to your wedding entertainment and will be with you every step of the way to ensure that your wedding day is as fantastic as possible.
Celebrity Speakers - Wedding DJ and MC Melbourne
1300557842
David Maher, Managing Director
History House, home to Celebrity Speakers
Celebrity Speakers is Australia's premier speakers' bureau. Over an impressive 40 years we have advised the country's leading corporate organisations and associations on entertainers, MCs and speakers to meet their strategic goals.
Celebrity Speakers represents the country's most influential motivational speakers, television personalities, business luminaries, sporting heroes, icons and entertainers - a massive talent pool of over 5,000 personalities guaranteed to impress the most discerning audience.
Search our celebrity list and get to know some of the personalities we represent... or call us today and let us get to know you. Then together, we can match the perfect speaker, MC, facilitator or entertainer to your brand, your audience and your event!
Our history
Celebrity Speakers Bureau was established to provide experts to educate and entertain the country's corporate leaders. The company quickly expanded to represent facilitators, trainers, comedians and entertainers.
Over time, to satisfy growing demand, Celebrity Speakers Bureau began to offer training and workshops on speaking, delivering presentations and media skills for chairmen, chief executives, and senior managers in both the public and private sectors
Today, 40 years on, and under the leadership of David Maher, Celebrity Speakers Bureau remains at the forefront of the industry, working with leading Australian and international clients, speakers and entertainers.
From unique offices at History House in Macquarie Street, Sydney, David and his team draw on their collective professional experience in finance, sales, marketing and entertainment to work closely with clients, understand their objectives and offer innovative solutions to meet their speaking and entertaining needs.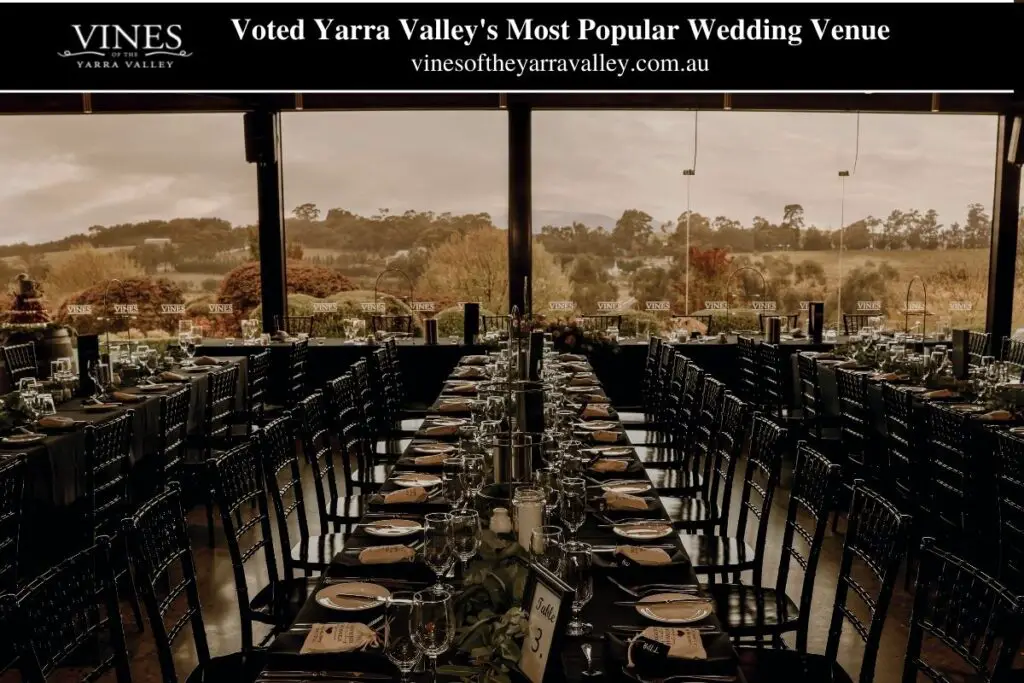 We consult to a wide range of clients, from Prime Ministers to global corporations, who need fresh ideas about how to effectively communicate their messages. Working hand in hand, we plan and implement the most appropriate strategy, taking into account issues including objectives, characteristics of the target audience, the desired message, competitive 'noise', budget and timing.
As a member of the International Association of Speakers' Bureaus, Celebrity Speakers Bureau has international affiliations with leading speakers' bureaus across the globe. This valuable network allows us access to powerful and influential international speakers including the Dalai Lama, Bill Clinton and George W Bush, Henry Kissinger and Neil Armstrong.
Australia's preferred speakers' bureau
In 2009 Celerity Speaker Bureau was selected as the preferred speakers' bureau by The Australia Day Council of NSW. In its capacity as preferred speakers' bureau, Celebrity Speakers is appointed to identify, brief and book speakers for the many events hosted by the Council throughout the year, including the annual Australia Day address.
Do you need a fabulous MC for your next event?
If you are looking for the most inspirational, most entertaining, most thought-provoking and most engaging MCs in Business, Media, Politics, Education, Sport and Entertainment - from Australia and around the world - then talk to Celebrity Speakers today. We have a wealth of knowledge and can save you a great deal of time and worry.
It costs nothing to contact Celebrity Speakers for advice and, with over 35 years in the business, we're sure to have some brilliant ideas to help make your event memorable. Our consultants know who is available, who is receiving great feedback, who's new and who would be just perfect for your particular event. We know who is already familiar with your industry or who would provide a breath of fresh air.
Most importantly, we understand that you want a successful event so the selection of the right MC for your audience is crucial. That's our focus too and that's why we'll listen to what you want and why your needs always come first with us.
So, if you want to be inspired, educated, informed or entertained and, at the very least, congratulated after the event on your great choice of MC then contact Celebrity Speakers today on (02) 9251 1333 or info@celebrityspeakers.com.au