In this blog post, we will discuss how to have good wedding entertainment. First, you must decide what type of music you want to hear throughout your reception and ceremony. You can choose live musicians or a DJ that plays recorded music. Next, think about what style of food service is being served at the event; if it is formal, consider having a classical performer provide background music during dinner with piano accompaniment, for example. If it's more casual, an acoustic guitarist could be perfect! Finally, think about any other events before the wedding, such as pre-wedding parties or receptions where there might also be entertainment provided – do they need to coordinate their performance? This should help guide you in choosing the right entertainer!
Planning a wedding can feel like your full-time job, with so much to think about and keep track of. Yet, you want to showcase who you are as individuals while also giving guests something they'll remember forever – which is where entertainment comes in! Here are forms of wedding entertainment that will have people hooked on your big day come 2020 or 2021.
Top Wedding Entertainment Ideas for 2020/2021
Magicians 
A magician is a perfect choice for a party that needs something different. They will keep your guests on their toes, and they can even do tricks with food!
Sax players
A saxophonist will add the perfect jazz to your wedding. In addition, they can bring some romance and softness to an event with their instrument of choice.
Glitter bars 
Give a glitter artist to cover your guests, young and old alike. They will be covered with enough sparkles that they'll look like they're heading straight for the festival!
Fire performer
An expert fire spinner will take your wedding reception to the next level with its edgy performance.
Champagne skirts
A hostess with a customized champagne skirt will make their way around your reception, offering chilled and bubbly bottles of the finest quality to one and all.
Caricaturist 
Everyone loves to see themselves through the eyes of a caricaturist, and this wonderful keepsake will make it even more special.
Children's performer 
Children love to be entertained, and they especially enjoy it when there are performers at a party. So if you plan on inviting children to your reception, consider hiring an entertainer that will keep them busy while the adults have fun too!
Bands 
Our wedding is just around the corner, and we want to make sure all our friends can have a good time at it. Do you recommend hiring a band that has experience playing both modern music and some classics for them too?
Photobooth 
People love the photo booth at weddings and parties because it gives them an excuse to let loose. They also get a keepsake from their time there that they can take home with them!
Casino tables
Fancy a dance with lady luck? Set up your wedding as the casino table, and fill it will fun gifts for lucky winners.
Marshmallow by the Fire
No matter what kind of party you're hosting, many ways having something sweet by the fire can make everyone feel cozy and welcome whether it's at home during dinner with family or outside when weather permits – even if just for decoration- adding a fireplace makes any gathering more pleasurable than without one.
Props For Your Guests
There's one common thing that unites all of your guests – they want to have fun! So whether you are getting lots of masks for the wedding party, everyone can get some goofy photos, or if you need props to dress up on the dance floor, it will always make for a great time and awesome pictures. Wedding Masks And Props For Entertainment Ideas At The Dance Floor During A Wedding Reception
Role Play
I loved this idea! If you're from an artistic background and maybe have some friends who are talented "actors," ask them to do a role play for your guests. They can be playing themselves, day in the couple's life, or how they met- it's completely up to you as long as everyone has fun laughing with tears during those canape time chats.
Hire a Magician
Seriously, you NEED to hire a magician! I've rarely seen so many faces drop and people being so entertained and laughing whilst having their necklace stolen in front of them. It's such a brilliant idea for your wedding reception entertainment because we know just the guy you will want to hire! He is incredible!
Slideshow Sing-Along
One of my favourite things to do with a groom is the slideshow sing-along. In front of his new wife and family, this can be an opportunity for some good last laughs before walking down the aisle together! To have everything looking great on camera as well, we'll ask one or two people who know him best to put together a slide show containing pictures from when he was younger – those silly moments in college that make us all laugh just remembering them now. It will include poems describing each image, so everyone knows what's going on while they're laughing out loud at their friend standing there waiting nervously by himself up at the altar!
Acrobat Musicians
I've never seen anything like it! This acrobatic musician played the most beautiful and exciting songs while spinning around, flipping upside down with a huge circus circle. I was speechless for all of the best reasons- everyone else must have been too because they were mesmerized by her performance. So if you ever hire them as entertainment at your wedding, please let us know so we can come to take some pictures with our discount (as long as we get to hear that amazing sound again).
Glow Sticks
Glow sticks are a phenomenal way to bring the perfect party atmosphere for your guests. Not only will they have an unforgettable time, but you'll also be able to capture some amazing photos from their experience of having so much fun!
Pizza Van
It's not often that weddings are all about the food, but it usually boils down to finger foods when they do. But did you know there is a way for your guests to get pizza without having to walk over 6 blocks in heels? That's right! Pizza vans have been popping up at more and more weddings these days because of how convenient they can be.
The best part is that you don't even need an entertainer or game – what better entertainment than eating delicious pizza with friends?!
Ice Cream Truck 
Why would you say no to an ice cream truck for your Summer wedding? They are perfect for the hot season and tasty too! So let's get one from our favourite company to have a blast on that special day.
Bouncy Castle
The bouncy castle is a fantastic idea for keeping children happily entertained outside during your wedding. Of course, adults will most likely be trying it, too!
Flash Mob
Have you ever seen a flash mob on YouTube and wished you were there, too?! There's something so exciting about watching people dancing out of nowhere, with the same moves!
Imagine surprising the bride and groom with a flash mob on their wedding day! Or get them involved, too, to surprise everyone else present at the wedding. I bet there will be some awesome reactions as well–especially from one young lady who had her heart set for this happening during her big event: The bride's reaction was priceless when she saw it happen in real life because it wasn't just part of someone's dream anymore but became a reality before our eyes.
Piñata
If you're looking for a fun and non-traditional idea, then having a Piñata at your wedding is the best choice. It can hang from an outside tree or inside the venue itself; it even replaces your traditional cake! Fill it with candies to get people excited about this great new wedding tradition that will have everyone talking.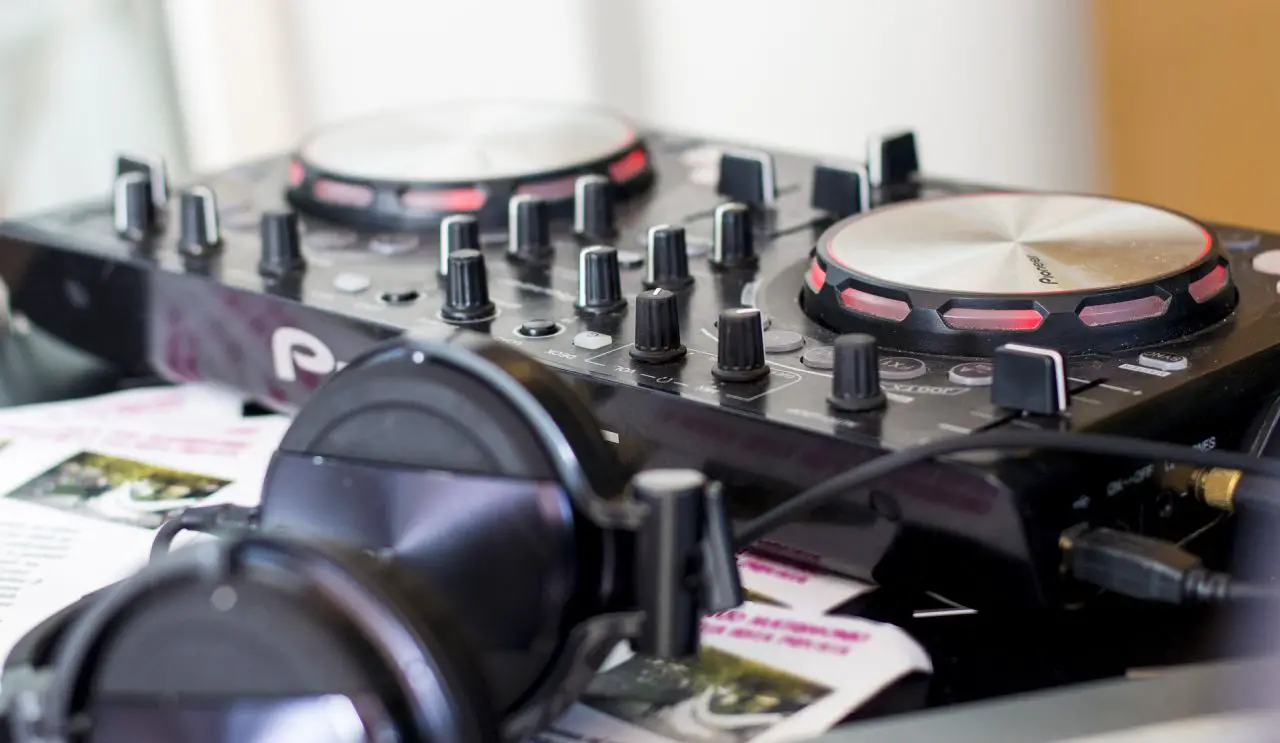 Heads or Tail/Answers Fun Questions
Another game that we loved seeing at a wedding reception was heads or tails! The last person to flip the coin between their hands turns over and see if they guessed right wins. Of course, a bottle of champagne would be perfect as it's hard for anyone not to enjoy sipping from this bubbly drink.
Selfie Stick On Dinner Tables
Do you have lots of younger people invited to your wedding? Then make sure they can take photos for you by providing selfie sticks and encouraging them to create their own hashtag! That way, not only will the photo be a keepsake, but it'll also give guests an easy outlet if they're feeling shy.
Make Your Wedding Cake
To enhance the guest's experience at your wedding, why not have them build their own cake? The chef will bring all of the components out for guests to put together, and it'll be a lot more interactive than just sitting back with some cake. Not only do they get "hands-on", but we're guaranteed that there won't be any leftovers!
People are usually drawn in by anything creative or hands-on, so providing this type of entertainment can help keep people talking about you long after your event has ended, as well as make an already memorable day even better.
Foosball
Table football is a perfect way to end the night for the spirited competitive guests at your wedding reception. Guests can enjoy watching an epic grudge match between bride and groom in this fun game of skill, or there are other games like horseshoes that also offer friendly competition for any age group!
Wedding table Mad Libs
Try treating your friends and family to some good fun that they can enjoy from the comfort of their seats. Leave custom Mad Libs at each place setting, have a roar of laughter as people wait for meals or try ramping up the dance floor instead! You could set aside a collection box near an exit, too- grab everyone's response in one go after you've taken care of all those important to-do items on your big day list.
Scavenger hunt
The wedding reception is the one time you'll get to see all of your friends and family in a single setting. But what are some fun things for them to do there? First, create an interactive game with prizes, like "find someone wearing green on their head as seen in our favourite picture from when we were kids" or "take photos of 10 different guests who have glasses." With these types of games, everyone has something they can win, which will make people more excited about playing while also making sure that nobody feels left out.
Cigar bar
Infuse your reception with a touch of old-school class in the form of an Instagram-worthy cigar bar. Be sure to stock the bar with various flavours and blends that your guests can tailor to suit their preferences. Then, as they enjoy what you've prepared, invite them over for some tips on pairing cigars and cocktails together!
S'mores and bonfires
There is nothing like a little warm fuzziness to get everyone in the holiday spirit. So at your reception, make sure you have some s'mores and blankets with hot chocolate at the ready!
Colouring booth
Colouring books are a great way to keep kids entertained on wedding days. A variety of levels can be included in your colouring book so adults and children alike will find something they enjoy doing while waiting for the ceremony or reception to start. You could give away pre-made versions at your event, or you may want to create one that incorporates photos from throughout your relationship as well!
Balloon Darts
Set up your own DIY paint balloon dartboard for a fun and cost-effective take on the traditional game of darts. Tack colourful balloons filled with assorted paints to your board – perfect for celebrating any upcoming wedding! The result will be either breathtakingly beautiful or daring modern art you can cherish forever.
Dance-Off Competition
Who doesn't love a good dance-off competition?
If you're hiring live music for your wedding, ask the band to organize one between guys and girls or groomsmen and bridesmaids. We've seen this at weddings before– it's hilarious! The best part is that it won't cost you anything extra either way.
Beer Pong
Have you ever been to a wedding and played beer pong? It's really fun! Trust me, it is an absolute blast. Picking up someone else's ping-pong ball with your mouth leads to uncontrollable laughter across the room; be sure not to swallow one by accident. Beer pong at weddings make for some unforgettable memories – don't miss out on this entertainment idea if your venue has a table available!
Bonfire
Why fire is the way to end a wedding: have you ever sat around an open flame at night? There's something so cozy about it, and it really brings people together. Sitting by the bonfire or campfires on my back porch while looking up into space feels like I see everything from another perspective – maybe even heaven! What better way to finish your special day than with this perfect moment spent in peace?
Fireworks
Who doesn't love some fireworks? Again, depending on your wedding location and even the season, having fireworks is a fun way to get everyone together staring at the sky. It gets lots of fun reactions and some pretty photos too! And if this is high up on your list, then do it! We can help with that as well; here are our favourite cocktail hour games for you to keep people busy until dinner time comes around.
With so many options for entertainment and activities, it can be difficult to find the perfect one. You can narrow down your choices by considering what complements your theme or ambience while also not being too expensive. Whatever option you choose, ensure that it will stand out in people's memories of having come to watch a wedding!