Wedding videography is a big part of the wedding experience. It's how we get to see the story of your day from start to finish. For many couples, it's also an important way for loved ones who couldn't afford to be there in person to feel like they were able to share in all the love and joy that surrounds you on your special day. With so much meaning behind weddings videos, are you still wondering if it's worth having one?
It's not a secret that weddings are expensive. With all the new technology available, it may seem like having a wedding video is an unnecessary expense. However, there is so much more to consider when deciding whether or not you want to have one. If you're wondering if it's okay not having a wedding video, read on for some of the top reasons why your wedding video should be included in your budget!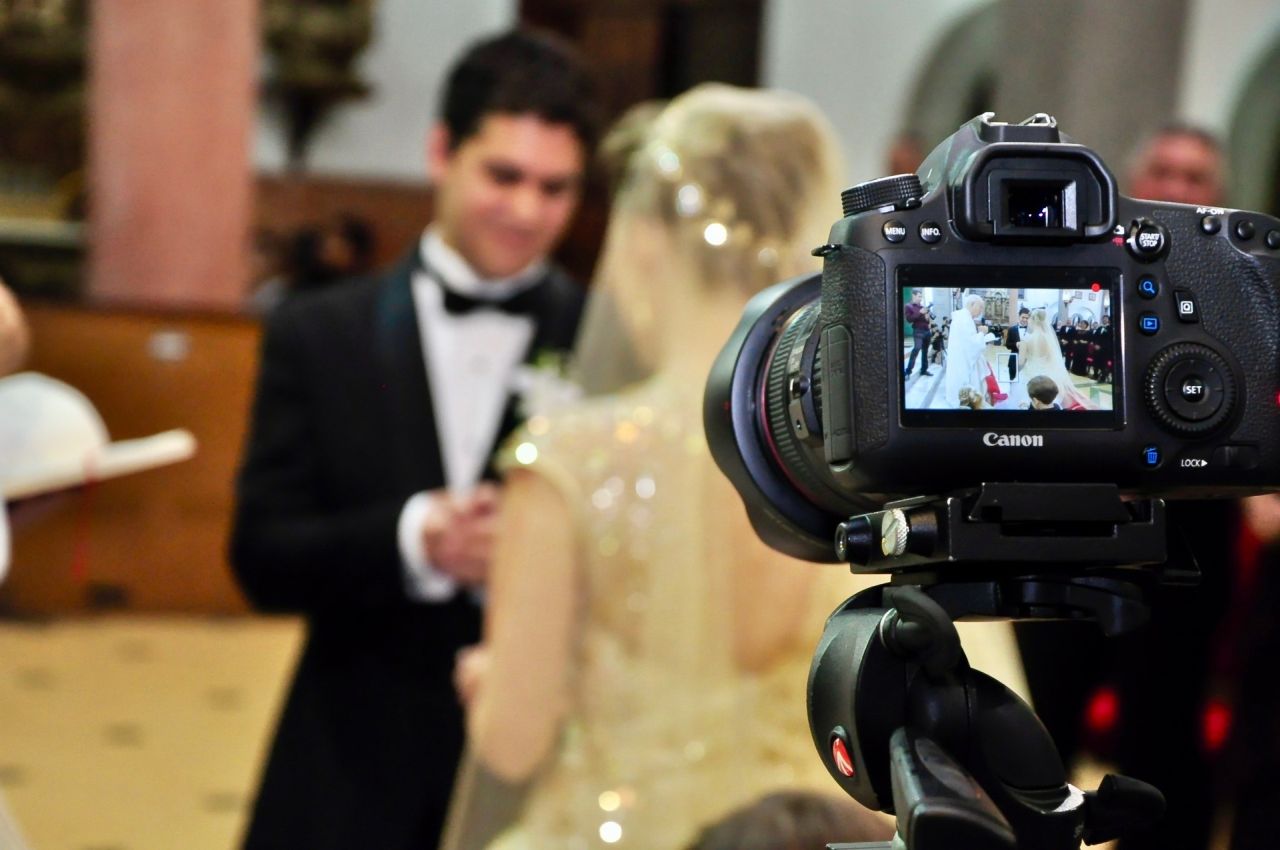 Relive Your Perfect Day Again… and again…and again…
Weddings are such a special time in people's lives. You'll experience moments that you may not remember – those candid shots from before the ceremony to your reception will remind you of these incredible emotions for many years to come when they're over. All those great memories and precious times with everyone present can be captured on film with a wedding video!
You won't be able to relive your wedding day for many years. Still, with a videographer capturing every memorable moment from before the ceremony all the way through dinner and cake cutting, you'll have long-lasting memories of one of the most important days in your life.
A Wedding Video is Not That Expensive
Wedding videographers are invaluable for capturing beautiful, emotional moments. The quality of the video reflects your wedding's style and personality in a way that nothing else can – so you want to do it right!
It is important to consider what images or stories will be captured on this day – when photographs could potentially disappoint due to weather conditions or other unforeseen circumstances. However, even if photography was not high up on your list, hiring a professional photographer may be an investment worth making based upon how memorable these unique memories might turn out with vivid detail.
Capturing Real Emotion
When you finally get married, there will be many important moments where feelings can run high. One such moment is when your father sees his daughter all dressed up for the first time and walks her down the aisle – or if it's not possible, he may give her away. Another touching moment could happen during vows- either yours or someone else's-which will surely make some people cry (tears that cannot necessarily be captured in just one photo). Finally, your wedding videographer might also capture small but emotional moments like seeing your grandmother on video reacting with tears as she watches from the audience while saying, "I do". Videography means capturing these special emotions, so they never go forgotten!
Remembering Friends and Family 
From your grandparents, aunts, uncles, cousins and babies – it will be amazing to look back at your wedding video in years to come. To see how the people you love have changed from then until now could make for an unforgettable lifetime memory. For instance, watching Grandma walk down the aisle with her cane or seeing Uncle Jim sober up after decades of partying may give you chills!
Keepsake for Your Children
It is important to create memories for your children, no matter their age. Your wedding day will be something they cherish and watch back on in years to come, as it should be! So bring out the video of you getting married every year during a special moment with them. They are sure to love that time spent together watching Mommy and Daddy get married all over again- how could they not?
Why I regret not having a wedding video
I Can't Hear You
Wait… what was that again? Huh??? I CAN'T HEAR YOU! Not having clear audio is one of the top reasons I regret not hiring a wedding videographer. On the footage a family friend got, you can barely hear anything at all.
During our vows and speeches during my ceremony? Yeah, nothing there either. You could hardly make out any words in them because they were so muffled by crying babies or other distracting noises going on around us – but now we know exactly how important those moments are to capture clearly for others who may be experiencing their first marriage like me someday too when they re-watch it back…
Shaky Footage
The only thing that should be shakin' is your friends dancing at the reception. Well, I decided to have a family-friendly film of key moments from my wedding, and so much of the footage was unbearably shaky! The other half of the time, we had it on a tripod which also made for an unwatchable video because they were boring too.
A great way to capture all those special memories would be with creative shooting angles that carry the atmosphere you want onto the screen rather than just having both views available as well as shaking camera shots."
Motion & Emotion
When you have a wedding, there are so many emotions during the day. The joy and happiness of spending your life with that one person who will always be by your side. Then when it's time for the grand entrance, everything slows down just enough to take in how beautiful everyone looks- including yourself! But those moments don't last long because soon after is where all the fun starts; dancing with friends (and family!), cutting the cake together as husband and wife… It doesn't feel like anyone cares about what they look like or if anything goes wrong at this point – these are times when photos won't do justice because they can only show stillness, not motion.
Easier To Share
With wedding videos, you can show more of your love story in a condensed and stylized way. In addition, they are easy to watch and rewind so that friends & family who couldn't make it to the event have an opportunity to share in all the moments from start to finish! Plus, guests really enjoy sharing their favourite highlights with others–so think about how often they'll be watching yours!
Taking Chances
Videographers are a must for weddings. I know from personal experience that it's worth the money to hire someone with high-quality equipment and formal training in cinematography if you want your wedding captured beautifully on video. The more bells and whistles, like music or animation overlays, the better! It doesn't matter what anyone says; videography is such an important part of capturing every single detail at this special time in your life, so don't skimp out by doing it yourself.
Don't Let It Be Your Biggest Regret.
So let's talk about wedding films. Are you considering one? Have you already booked a videographer? Are you thinking of booking one? Wedding films are one of those things that many couples would love to have but often put quite low on the priority list. This can be for many different reasons, but usually, the main reason is cost. Weddings are already so expensive, and hiring a videographer means an additional expense that some couples cannot justify or deem unnecessary, especially when they know their day will only come once in this lifetime! And it really shouldn't take placing high up on your priorities just because most people think weddings should focus more heavily around food than film…
You'll want to remember this too! There will come the time when you first dance with your spouse, toast and chug some champagne, throw confetti everywhere. You'll feel like a million bucks while it's happening, but eventually, things will fade back into reality, and all that splashy stuff won't be so new. Nevertheless, your wedding day is something worth remembering—so take lots of pictures of every memorable moment!
You probably think about weddings as happy times where everyone has fun together without any cares in the world; however, these are only temporary moments before life resumes its normal course-and. Don't forget what comes after that "normal" routine: everyday living fades away those amazing memories from forever ago until they're just part of history…
Memories are beautiful and special things. What if you could relive them, time after time? The look on your husband's face as you walked down the aisle, the way your dress moved in the wind or how it made him gasp with awe when he saw his bride for first-time; all of those wonderful memories captured like they only happened yesterday.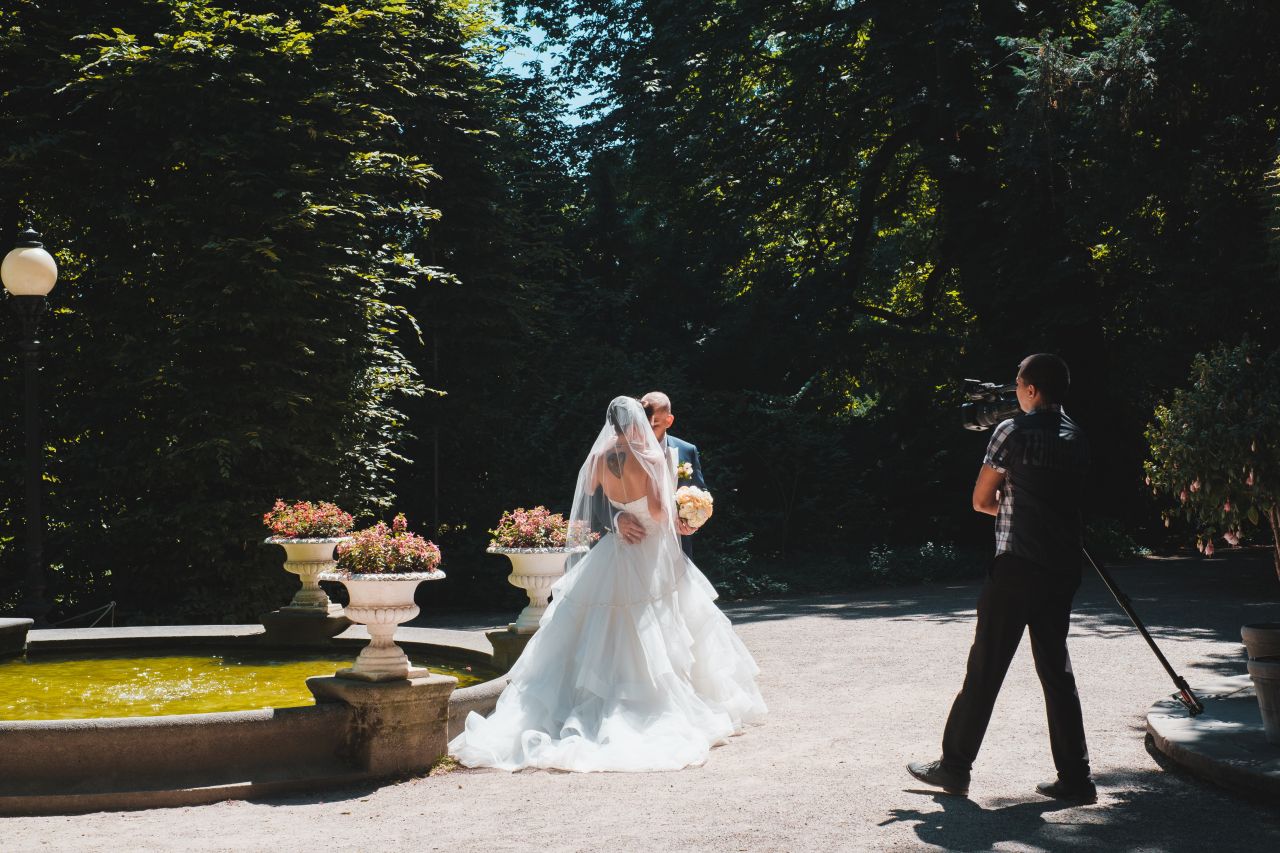 They're Expensive
There is a wide range of prices for video services, and there will likely be something perfect in your price range. You can find packages as low as £500 ($750 USD) with highlights videos or full-length features available starting at around £2,000 (USD $3200). This is because the postproduction process on the videographer's end takes about four times longer than photo editing. Usually, each photographer edit equals one videographer day worth of work, but they're not proportionally more expensive.
They're cheesy
You might have seen old wedding films that adopt cheesy editing techniques with Whitney Houston's "I Will Always Love You" belted out over the top, but long gone are these days! Instead, modern videographers use professional filming and cinematic editing to create beautiful films.
Every videographer has their style, and you should choose one whose style is perfect for you. I get my couples to select where they are on a sliding scale from 'ultimate romantic' or 'quirky' or fresh,' etc., which influences how I edit songs used in their video and what type of shots will be made throughout the day.
I can get my friend to film it.
You're right! – and it's better than nothing if you can't afford a videographer. But professionals have all the necessary gear to deliver crystal-clear, HD footage of your speeches and ceremonies with clear audio as well as technical experience that will allow them to edit together an engaging story about your big day. They also know how to get shots for everything from filming the ceremony details. In addition, they must be present at various times throughout the whole event, so there is plenty of coverage on any given moment in time between setting up, speech/reading time during cocktail hour or dinner party.
They get in the way.
It is important to know that not all videographers work the same way. I pride myself on being as unobtrusive and discrete with my filming equipment for it never to get in the way of anything going on at your event. However, this does not sacrifice any quality; using a smaller kit setup will still allow me three cameras set up during speeches or ceremonies so we can capture everything.
They'll order me around and tell me how to pose.
I film in a reportage style, meaning I capture what you see. So your wedding day will be captured just like it was on an actual day, for instance, with all of your loved ones as they were then and there. Just as every photographer poses couples when taking portraits, my work is to get beautiful shots that show how much love surrounded this event – whether at sunset or during one of those candid moments where everybody's laughing together! This way, we can preserve these special memories forever."
I'll never watch it.
Imagine the enjoyment you'll receive from your wedding video – it will be so strong and deep. It is incomparable to viewing photos since a photo can only provide for an accessible medium that can be shared anywhere, but not nearly as much depth of memories as what's found in videos. If I am commissioned by you to film this very special day, my films are shareable on a web page destination, making them easily viewable online or downloadable offline too! In addition, people who see these personal moments captured through film want to share those experiences they had when watching – which means more sharing opportunities for me if hired by anyone looking into hiring me because word-of-mouth spreads far and wide.
I'll regret it
I have to say, in all my time as a videographer, I've never heard anyone regret having their wedding video. Quite the opposite, it's usually couples' biggest regret not being able to afford one! If you're thinking about getting married and are on the fence about whether or not to get your big day captured by video footage, go for it!
Today, I regret not hiring a wedding videographer because I wish I could:
See the look of astonishment on my face when my gorgeous bride was being led down the aisle.

Replay the hours before the ceremony as we all donned our finest – most of which was only worn once!

Hear 'our' song again as we came together

Listen to the cheers from family and friends as we took our first kiss.

Re-watch our hilarious MC, who recently died from cancer

See the way my cousin furiously turned out the most remarkable feast.

Relive those crazy dancefloor antics when even Gran was 'Staying Alive.'

Share the video with friends overseas who couldn't be there.
See, there are some things photographs will never be able to capture – the vows, the toasts, and music. There's no sound of small nieces and nephews getting up to mischief or that one mate who laughs at absolutely everything; No awkward silence as a best man stands up on stage either!
Top tips for hiring a videographer
We've asked top videographers LimeFlicks to give us some top tips for choosing your perfect wedding videographer.
Check showreels, and these will show the style of the videographer's work.

Specify the editing style (contemporary, documentary, etc.); you want to have a film that tells a personal story about your big day.

Check price lists before arranging any meetings with videographers and confirm what they offer within the quoted package.

Ask the videographer what type of equipment and lighting they will use during your wedding.

Check if your package includes the use of an additional video camera. If you did want an additional camera, ask how much it would cost.

Ask the videographer if they have a written contract that both parties will sign, ask for a sample copy before booking.

Check how much the videographer will charge you for additional hours beyond the agreed contract or filming at any locations other than the wedding venue.
A wedding video is a great way to capture all the most important moments while you're able. Professional videographers can do much more than just film. They also make sure that every moment of your big day feels as authentic and true-to-life as possible without being intrusive on what should be an intimate occasion for friends and family members only.
Professional wedding videos are made by people who love capturing those special memories, so you don't have to worry about getting it wrong or forgetting something in the process!