They're perfect for serving to pals over a few drinks at home, so it's no surprise that a slightly more elaborate version, known as grazing tables or feasting tables, are trending in wedding catering right now! Our very own Joanna was ahead of the curve - she had a grazing table at her wedding in 2016, and it was just fabulous! Grazing tables are brilliant for creating an informal vibe at your wedding - if there's one thing that gets guests mingling, it's a table piled high with delicious antipasti, charcuterie and dips!
Forget cheese platters, we're all about entire tables covered in cheese, meat, fruit, lollies and everything in between. Grazing tables are where it's at for basically any event from a garden picnic to a wedding dinner table. More is more when it comes to nailing this style, but we're happy to leave it to the pros.
Located in Melbourne planning a wedding and looking for the best grazing table company? When you are planning your big day, you probably want everything just perfect. One of the best ways to make sure that it all turns out the way you dreamed it to select every vendor yourself personally. This way, you can choose the ultimate location, the best entertainment and the most delicious food, and craft your ideal wedding day.
Add a header to begin generating the table of contents
List of Best Grazing Table Company in Melbourne
Plentiful catering - Grazing Table Melbourne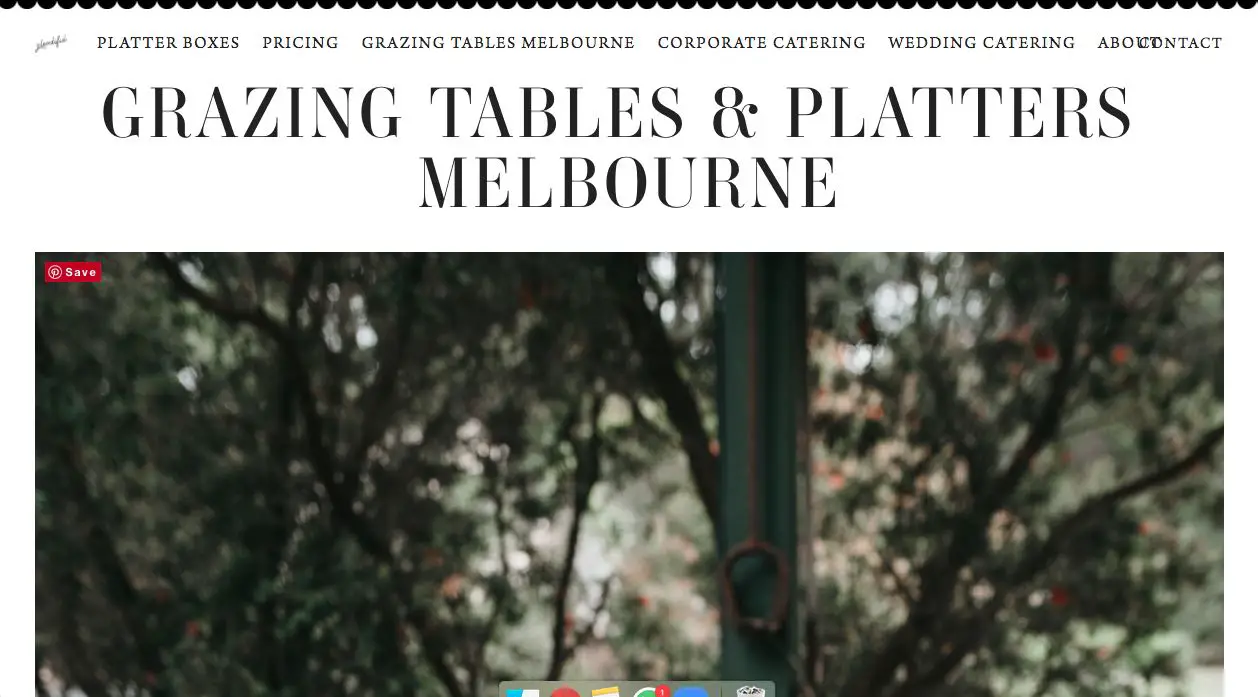 eve@plentifulcatering.com.au
PLENTIFUL CATERING
Catering firm established in Melbourne that specialises in timelessly themed snack tables for events, weddings, and corporate functions. We demand the best. We carefully select everything we incorporate in our work to ensure that our tables are classy statement pieces that will blend with any event's styling.
EVE HOUGHTON
Hello! I'm Eve, and along with our amazing team of stylists, I'm the woman behind Plentiful Catering's grazing tables. We've grown our business from scratch, and I'm thrilled to be able to share what I have learnt from my background in nutrition and styling through our work.
Melbourne Grazing Table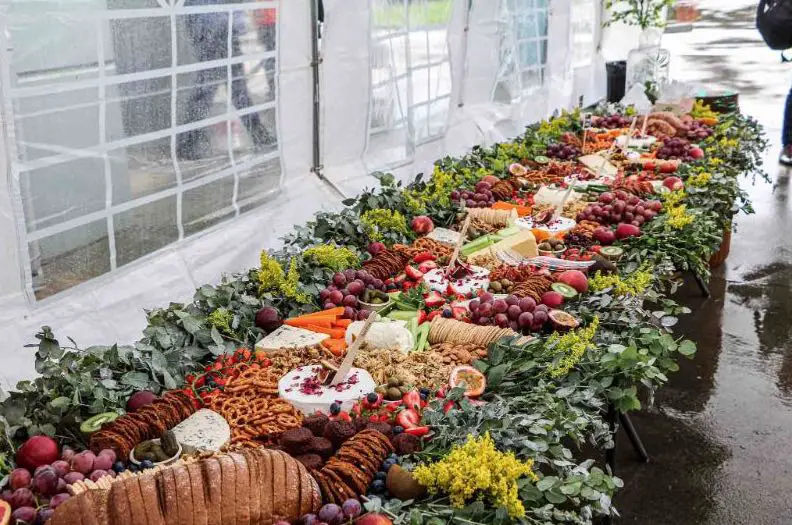 melbournegrazing.com.au
www.melbourneweddingcatering.com.au
Locally sourced & sustainable grazing tables. At Melbourne Grazing we pride ourselves on being as sustainable as possible and sourcing as much local produce as we can. All of our meat produce is free range and ethically sourced with most of our producers being just a stones throw away from where we reside on our small farm. We use linen satchels for of our fruits & vegetables. Our serving ware is compostable & eco friendly, as well as the sheeting under your grazing table. Pack down is made easy & efficient, simply roll up your grazing table and dispose of it efficiently.
Foliage and florals are all included in our grazing table pricing structure. There are no hidden costs with plenty of add ons to make your grazing table more scrumptious. We also offer decadent dessert grazing tables and corporate breakfast grazing tables. We can cater for any event or wedding.
Diamond Blue Catering - Grazing Table Melbourne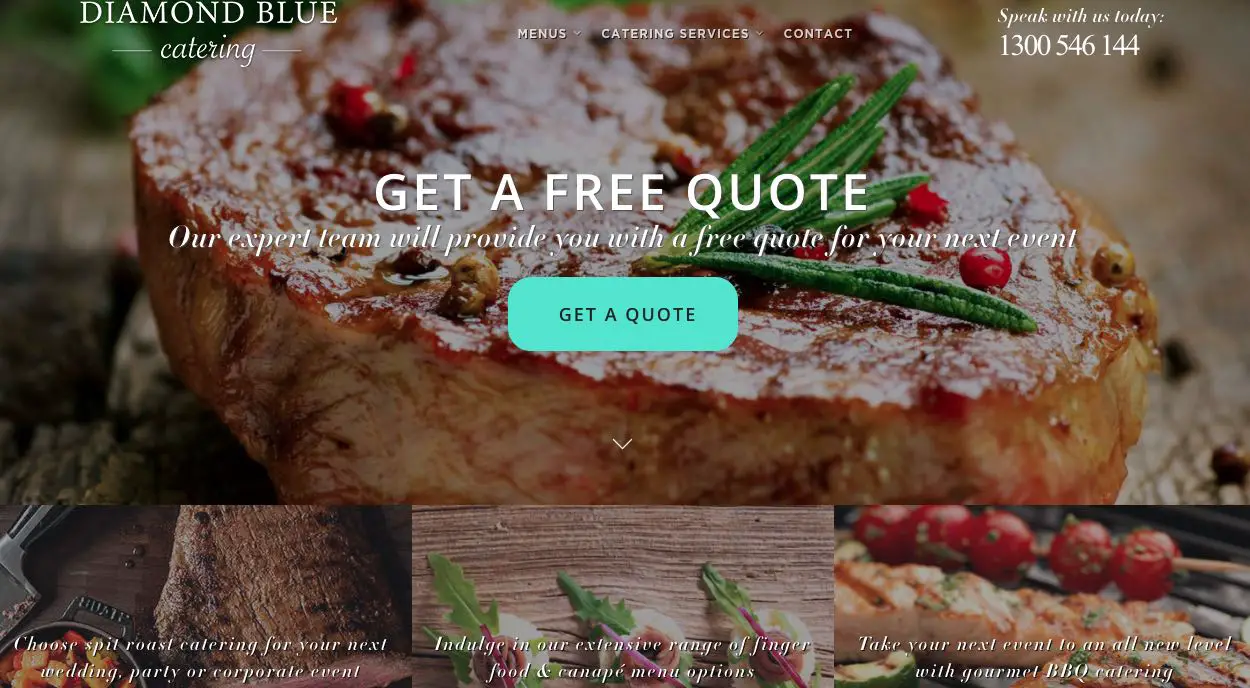 diamondbluecateringmelbourne.com.au
1300546144
We pride ourselves on providing the highest quality cuisine for any event. Our experienced chef's design menus for events of all kinds – from birthday parties to Christmas celebrations, corporate functions, weddings and even funerals.
Why We're The Best in Victoria
For over ten years, Diamond Blue Catering has provided cheap, quality catering services to Melbourne and the surrounding areas. Our catering services, driven by the enthusiasm of Chef and Manager Todd Graham, deliver both exceptional cuisine options and outstanding customer service that will make you and your guests feel like VIPs.
Diamond Blue food provides full-service event food. From crafting personalised gourmet menus to delivering only the best food and cleaning up, we leave your venue with nothing but a fantastic experience.
Eat Plate Love Glazing Table Melbourne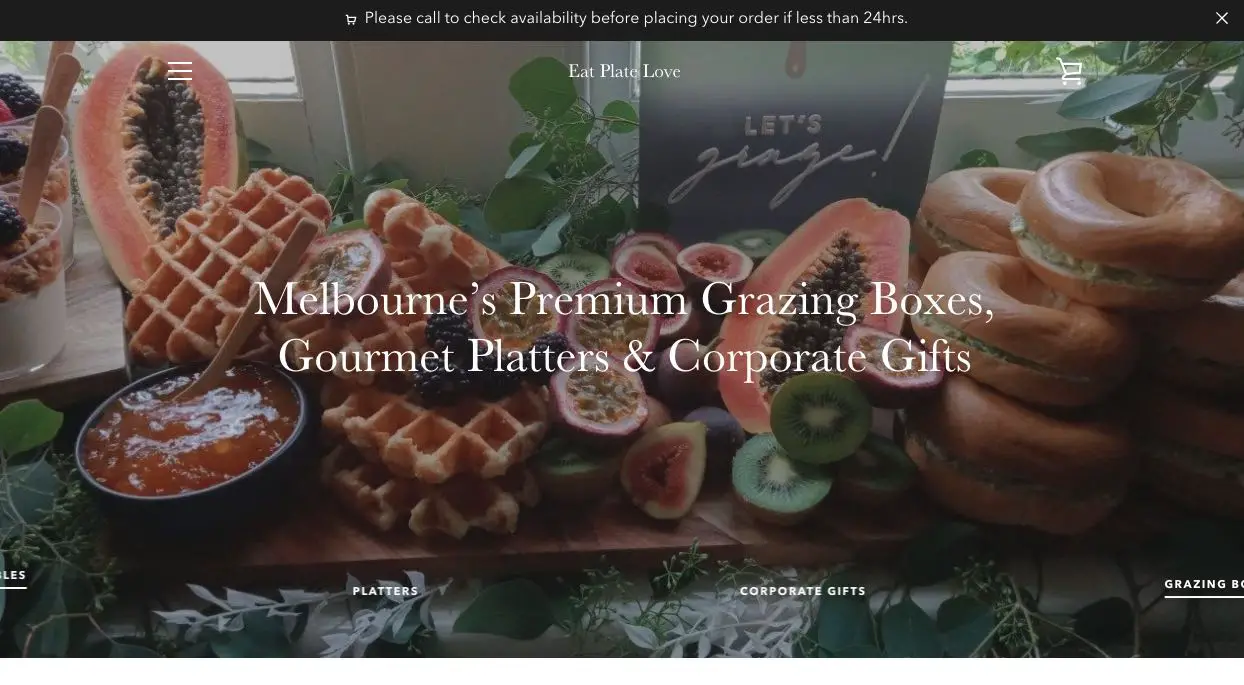 407091748
Designed to infuse delicious gourmet food with style
Everything we do is focused on enjoying our time together. Our mission is to eat.plate, whether you're with family, friends, neighbors, or coworkers.we can navigate any table with ease.
A small catering company in the heart of Spotswood that combines superb gourmet meals with style. We specialise in magnificent grazing tables and platter boxes, as well as gourmet cuisine for various occasions and table sizes, including birthdays and weddings, as well as business parties and merely because it takes your fancy.
Cheese Enthusiast
Growing up with an Italian heritage, it was only natural to develop a passion for food. As a child, I had fond memories of sitting at the kitchen bench watching Mum and Nonna making homemade pasta for an upcoming feast for the family to enjoy. Jump forward to today, and I still really enjoy cooking and entertaining for my family and friends. I guess you can say that it's my love language….and how I show my affection.
Graze With Michelle Glazing Table Melbourne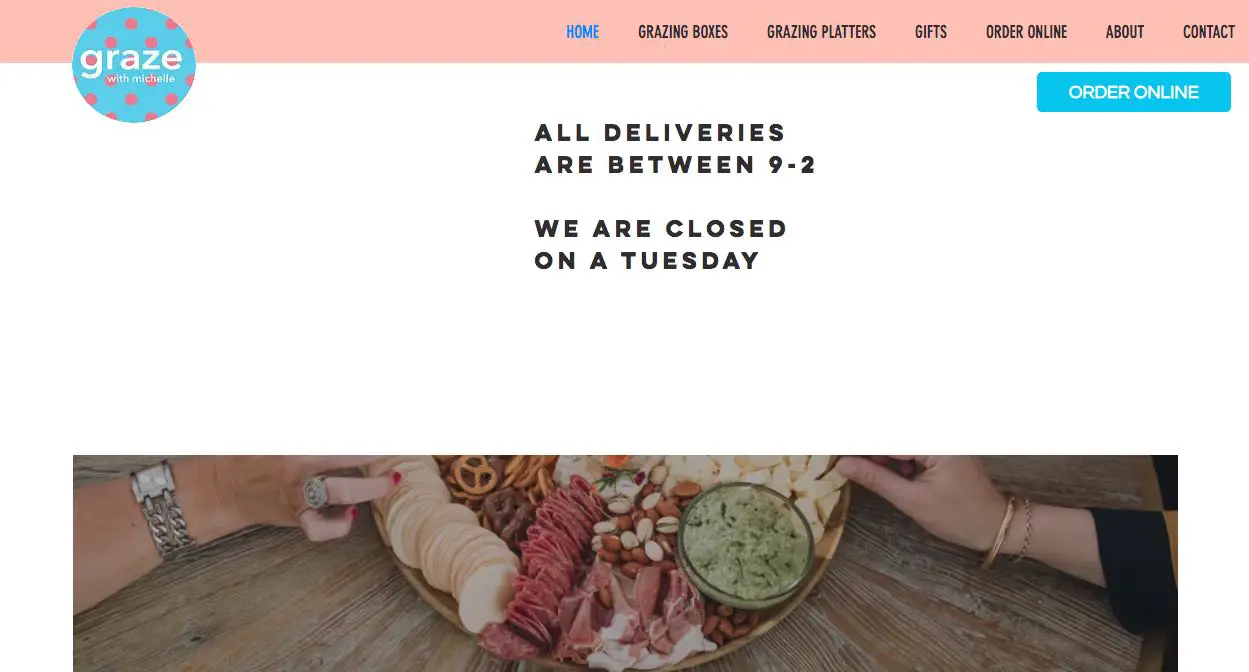 418304338
GRAZING OPTIONS FOR ALL OCCASSIONS 
 Maybe you're missing a birthday or a special celebration with family and loved ones, or you simply want to send a gift to someone who is doing it tough in isolation, what is important during this time is that we stay CONNECTED - and what is better than sending good wishes but to do with beautiful food.
Let me help, and I can WOW your recipient with a beautiful hamper or grazing box - take a look at my online shop, there are many options to choose from! Our boxes are a great as a thank you or a treat for a friend or family member, for any occasion.
Melbourne Grazing Tables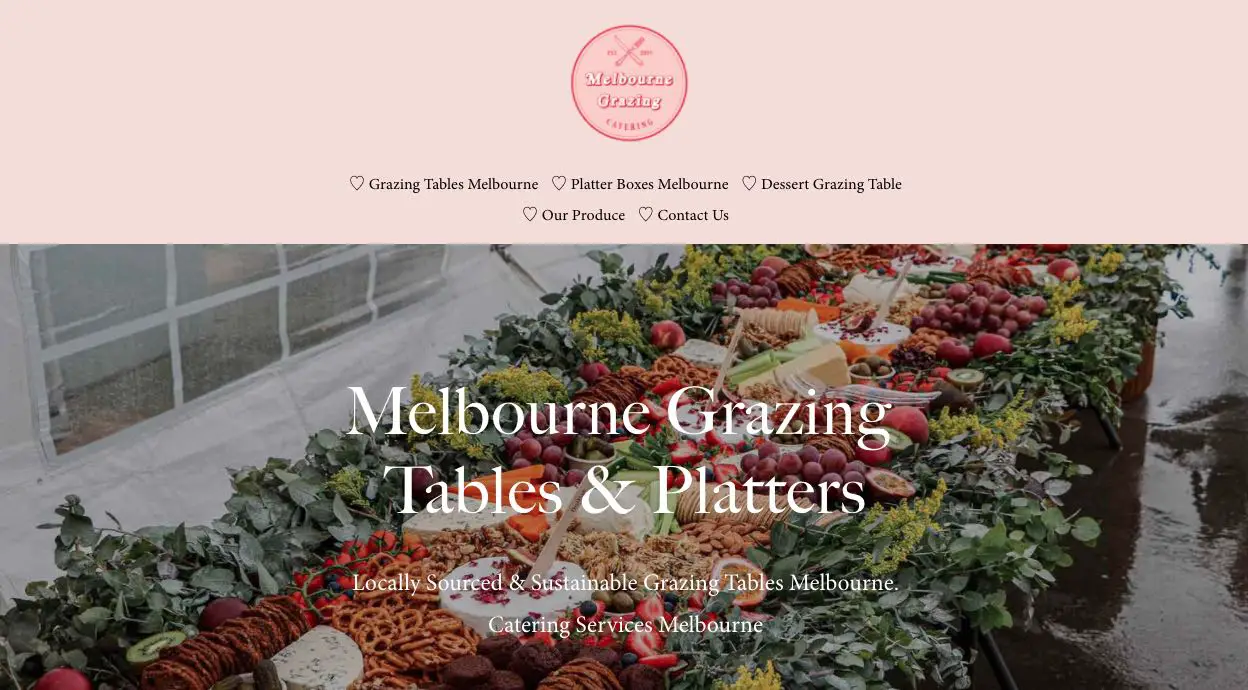 The produce on our grazing tables and platters is ethically sourced, from as many local producers as possible. As you may be aware, we reside on a small hobby farm, and we're lucky enough to be surrounded by many other farm gates and small local suppliers using ethical farming practices. We feel incredibly bonded to our animals on our farm, and we take a firm stand over only purchasing free-range meats.
Below are some local suppliers and farmers who help supply the delicious food on your grazing table and grazing hamper platters. 
OUR VALUES & ETHOS
At Melbourne Grazing, we pride ourselves on being as sustainable as possible and sourcing as much local produce as we can. All of our meat produce is free-range and ethically sourced with most of our producers being just a stone's throw away from where we reside on our small farm. Plastics are our worst nightmare, and we try to limit single-use plastics & food in plastic packaging as much as we can.
We use linen satchels for all of our fruits & vegetables. Our serving ware is compostable & eco friendly, as well as the sheeting under your grazing table. Pack down is made easy & efficient, simply roll up your grazing table and dispose of it in the complimentary, compostable bin bag that we provide for you. 
We care about the land, the well-being of our animals and farmers, treating people with respect and taking care of our communities at the foothills of the Great Dividing Range When we're not creating beautiful grazing tables and cheese platters for you to devour, you can most likely catch us in the garden, hanging out with our sheep and alpacas on our small hobby farm. Check out our blog for grazing table news and updates, food recipes and general farm life.
Events by Stephanie Grazing Table Melbourne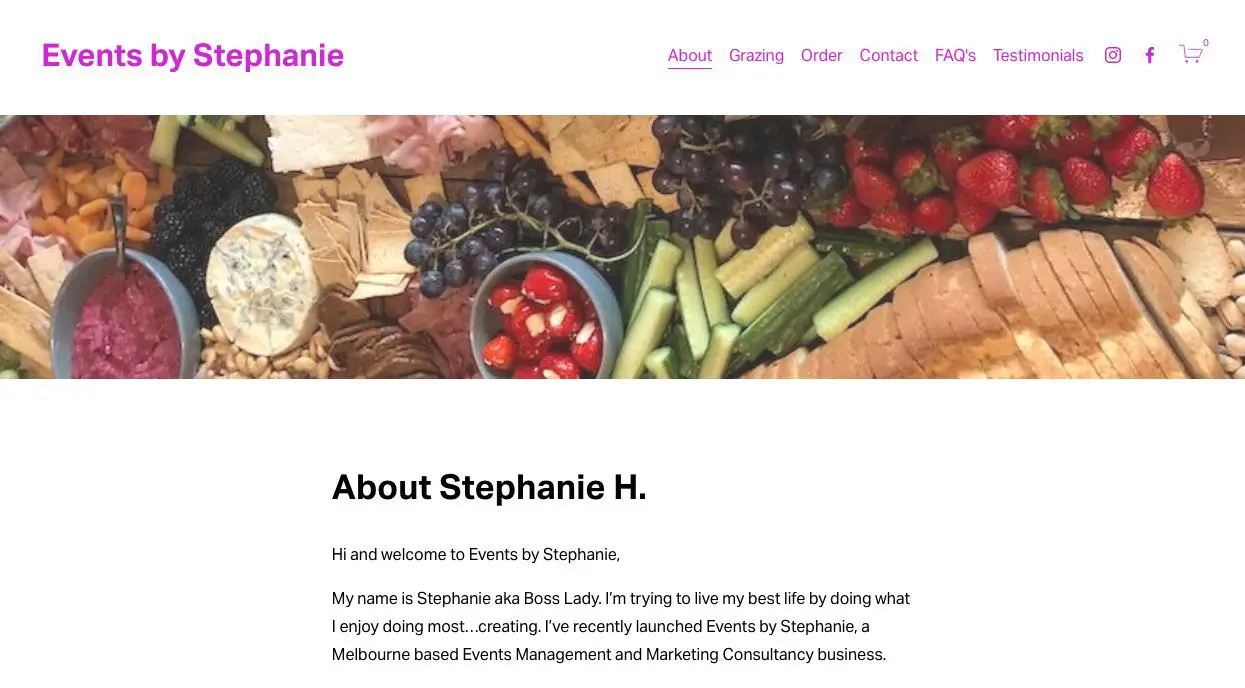 create@eventsbystephanie.com.au
What our boards include 
Our grazing boards feature a variety of premium cheeses and dips, deli meats that have been cured and smoked, assorted olives from Antipasto, fresh seasonal fruit, and dried fruit. Gourmet crackers, freshly baked artisan bread, and grissini sticks.
Of course, if there are any special dietary requirements, this can be catered for. We can cater for all diets including vegetarian, vegan and gluten-free to ensure that all your guests can indulge. We can modify a portion of the grazing board to accommodate special dietary needs if there are only a few guests with such needs. As an alternative, we can set up a separate board or box to guarantee that there won't be any cross-contamination.

Small Axe Delicatessen Glazing Table Melbourne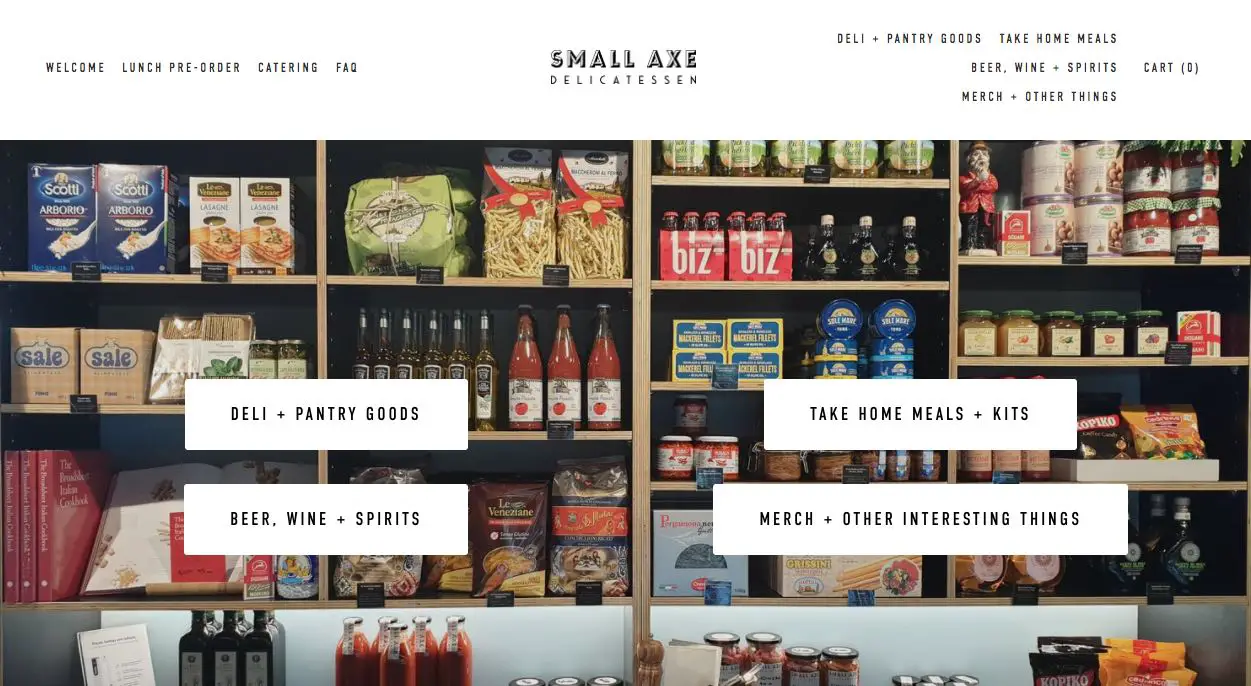 390418305
Just 500 metres up Sydney Road, around the corner from its sister store Small Axe Kitchen, lies Small Axe Deli.
Offering a variety of house-made and artisan products, from free-range salumi and specialty cheeses, Italian wine, local craft beer, small-batch gins + aperitivi to local and important pantry goods.
Our house-made products are what we are most proud of - preserves, relishes, pickles, crackers, dukkah, fresh pasta, pasta sauce, dips, body scrub, terrine, meatballs, risotto and of course lasagna to name a few. All made on-site with love.
Small Axe take-home meals are perfect for those who are time-poor but love and appreciate good food. We have meals ready to go, meal kits or lots of elements of meals that make dinner easy to pull together.
Yordar Glazing Table Melbourne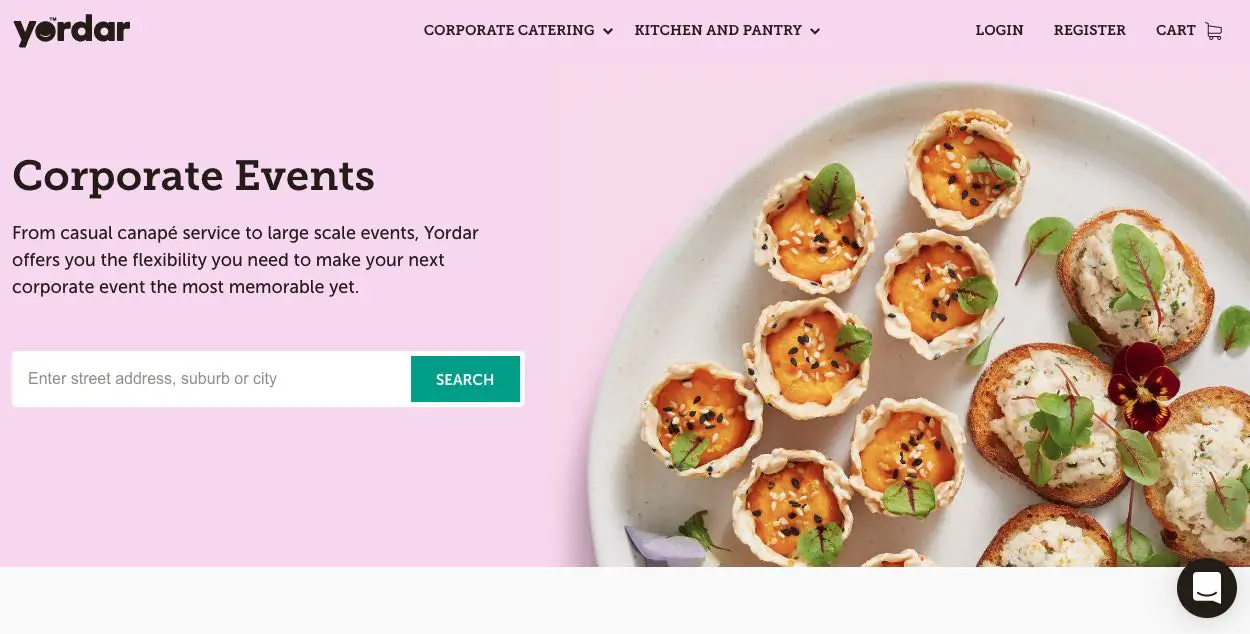 1300101718
Grazing Table Catering
Jordan provides your company with a variety of grazing tables and platters. We are experienced in helping our clients curate their office grazing table options to suit what's best for their team or function; we are about working with you and your team's individual needs.
Tapas Addict Glazing Table Melbourne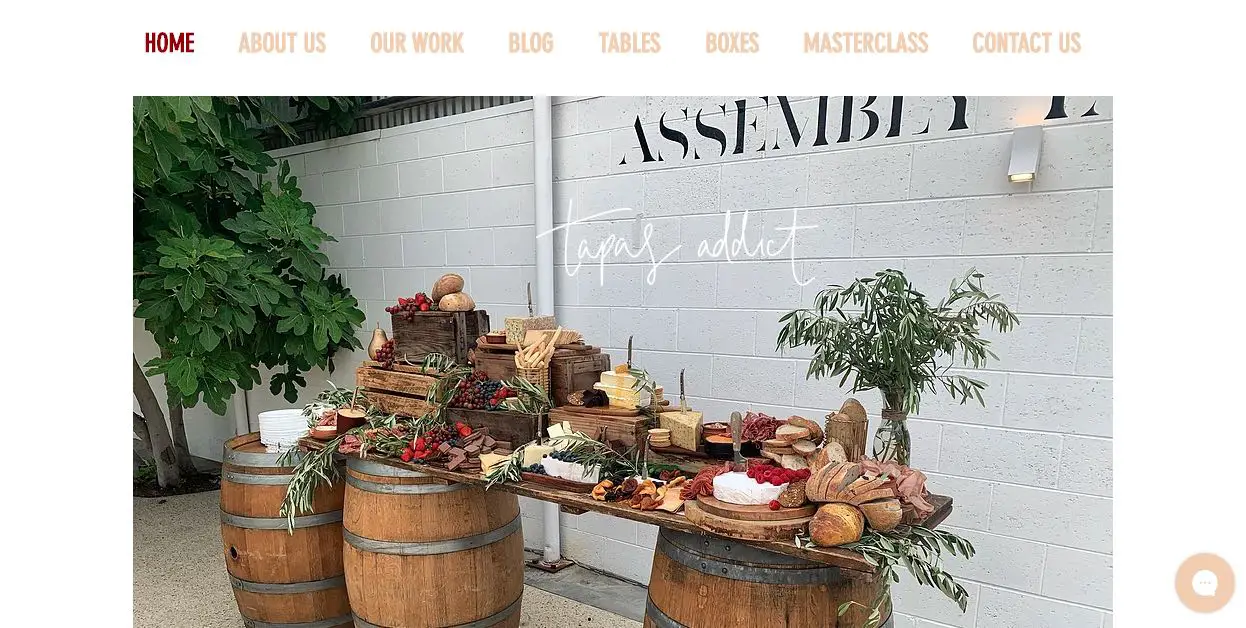 450565994
GRAZING TABLE | FOOD ARTISTRY | CATERING | TABLE STYLING | FLORALS
We are based both in Perth, Western Australia & Melbourne, Victoria and specialise in phenomenal grazing boxes, tables and platters. We cater for all areas, including the northern suburbs and south. There may be a travel fee, but it's worth it when you see the results!
Tapas Addict's bespoke table displays, create conversations, bring people together, make memories and are the element to any perfect celebration, whether it be corporate or private. Move past the standard and boring catering and onto something new.
Nibble and Graze - Grazing Table Melbourne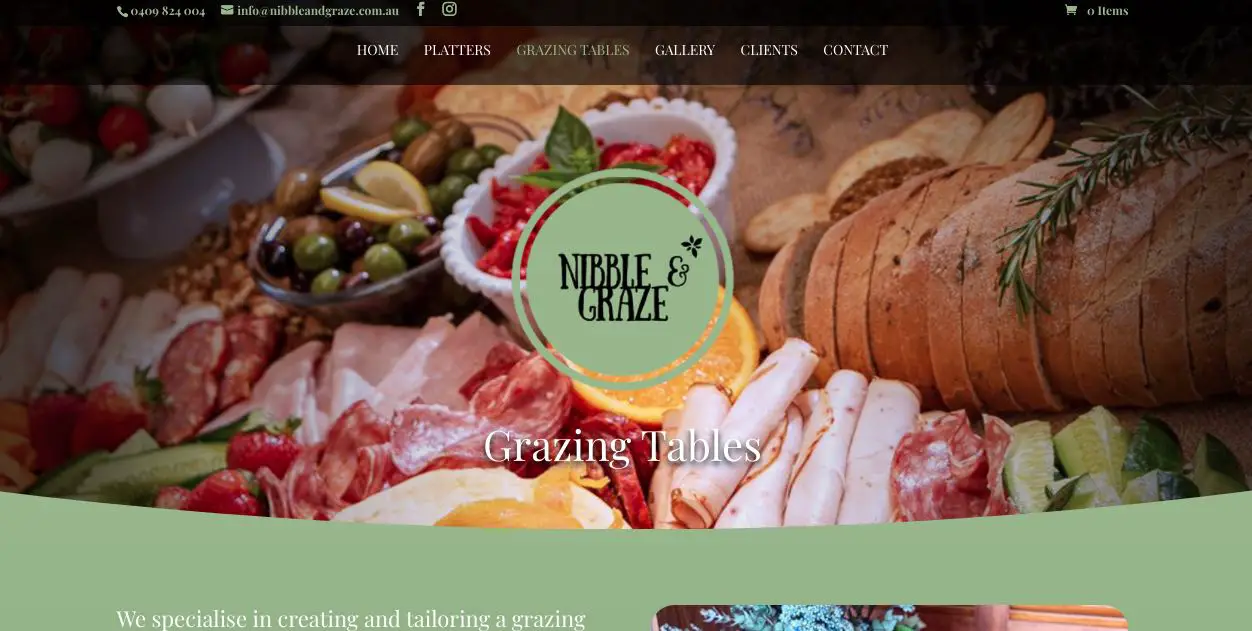 409824004
We specialise in creating and tailoring a grazing table to the theme of your occasion. Styling and set up is inclusive with display items, candles, marble boards, wooden boards, and serve ware. Floral arrangements also included but subject to event size and theme.
Each grazing table will include a selection of local or imported cheeses, cold meats, smoked salmon, olives, marinated or pickled vegetables, dips, fresh and dried fruit, nuts, honey, jam, fruit pastes, bread, crackers, and breadsticks.
Optional extras such as tomato and bocconcini skewers, salads, pate, pastries, candies, and seasonal products that will complement your table are available for an additional fee.
You could impress your guests and have a cheese tower cake! The "cake" is made up of local Australian and European imported cheeses, which have been designed with the accurate diameter, weight, depth and textures of cheese to resemble a tiered cake. Cheese tower cakes are suitable for all occasions, and they can be decorated with fresh fruit, flowers or added as a centrepiece on your grazing table.
Our grazing tables are designed for your guests to gather and mingle while nibbling on fresh, delicious produce throughout your event.
Hypley Glazing Table Melbourne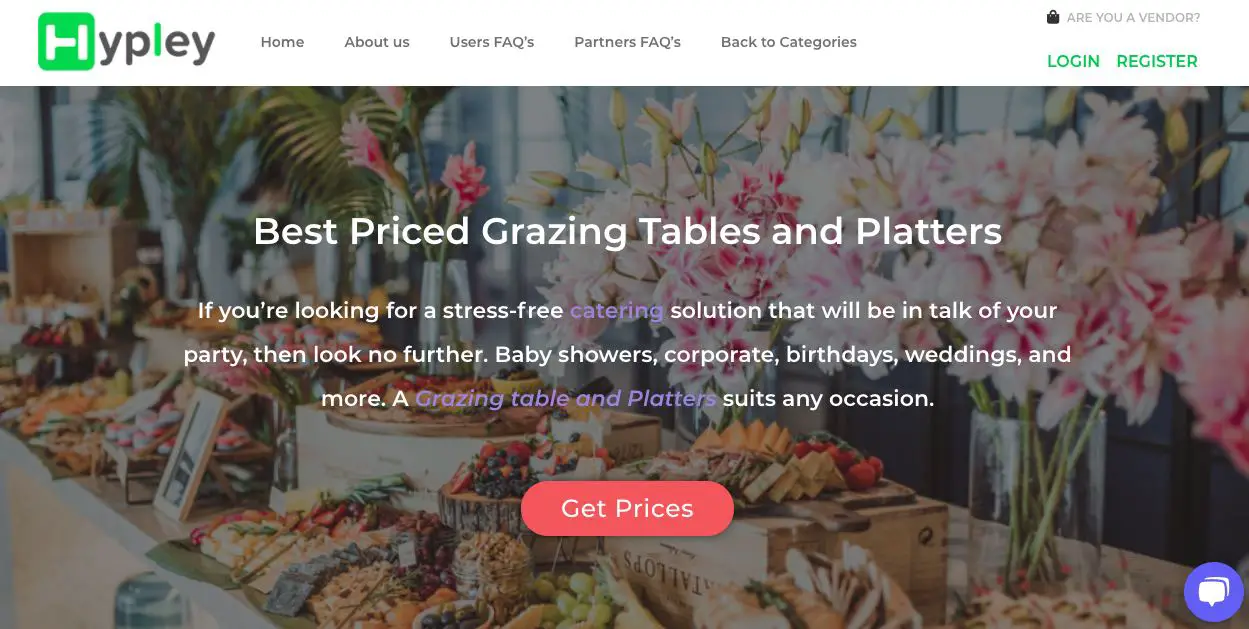 If you're looking for a stress-free catering solution that will be in talk of your party, then look no further. Baby showers, corporate, birthdays, weddings, and more. A Grazing table and Platters suits any occasion.Best Grazing Tables and Platters At Best Prices!
Services from Hypley's fuss-free Grazing Table will be the talk of your upcoming party! We have amazing snacking table ideas suitable for every celebration, whether it be a birthday, wedding, corporate event, or another milestone.
Our grazing tables are packed with delicious food to create the WOW factor at your next event. Have your dream fulfilled by getting a custom-designed grazing table. We say the work is 'finished', only when you are totally satisfied with it! Our grazing table ideas suit all types of dietary requirements, such as kid-friendly, meat-free, gluten-free, non-pork, cheese preferences, vegan grazing tables and more.
Original Grazing Tables
Our Grazing Table Sydney is the perfect way to make a statement as your next event. Jam-packed with a mixture of cheese, fruits, olives, dried fruits and more. Enjoyed during lunch or dinner, they make life easy and bring people together, creating lasting memories and happy vibes.
Lay Flat Grazing Tables
Gourmet produce is assembled and beautifully styled directly on a floating surface. It's casual dining at it's finest: Rich arrays of savoury, sweet, soft, fresh fruit, crunchy crackers, creamy cheese, and salty antipasti form a vast landscape in our graze tables ideas!
Platter Boxes
 You are filled with an assortment of cheese and delicious dips, crackers, cured meats, an assortment of fresh seasonal fruit, nuts, with a touch of something sweet and garnished with fresh rosemary from our grandma's garden. Take Your grazing Table box now!
Grazing Tables Melbourne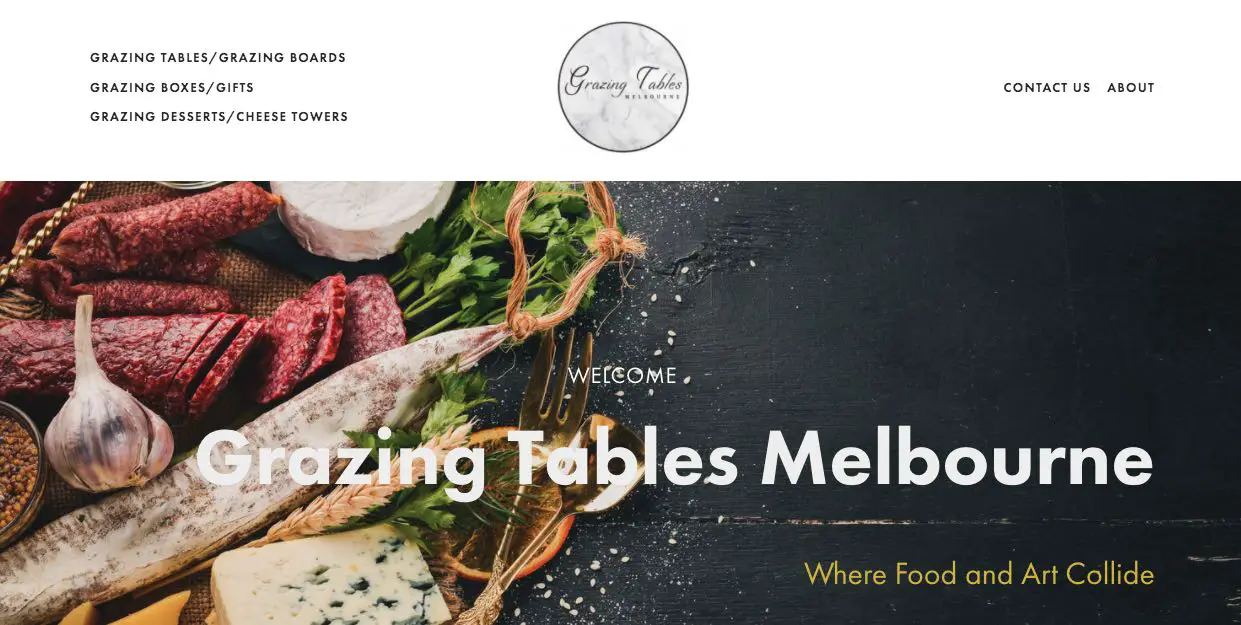 WHO ARE WE?
Greedy Tables The best grazing firm in the city, Melbourne, curates tables of distinction. We create unforgettable experiences via the art of food on our opulent tables, which are lavishly decorated with the finest ingredients.
Our grazing designs provide a compelling centrepiece that beautifully communicates the essence of every celebration, from corporate parties to private gatherings.
Feast Signature Grazing - Grazing Table Melbourne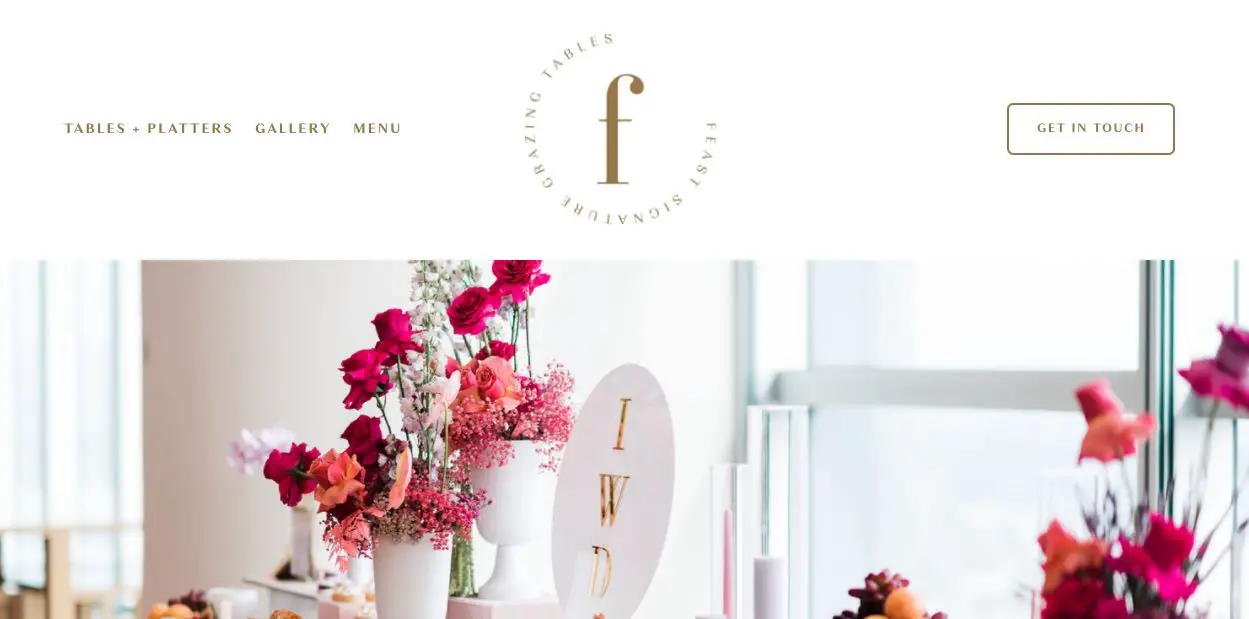 439289851
OFFERINGS
Our tables, platters, and boxes are created to satisfy the specific needs of each client. To create the ideal food display for your event, we carefully evaluate every aspect of planning and design. We are fans of style, simplicity, and incredible food who are constantly changing. We provide a variety of packages from 10- 800+ guests, there's something for everyone.
Eddixon Food Design Glazing Table Melbourne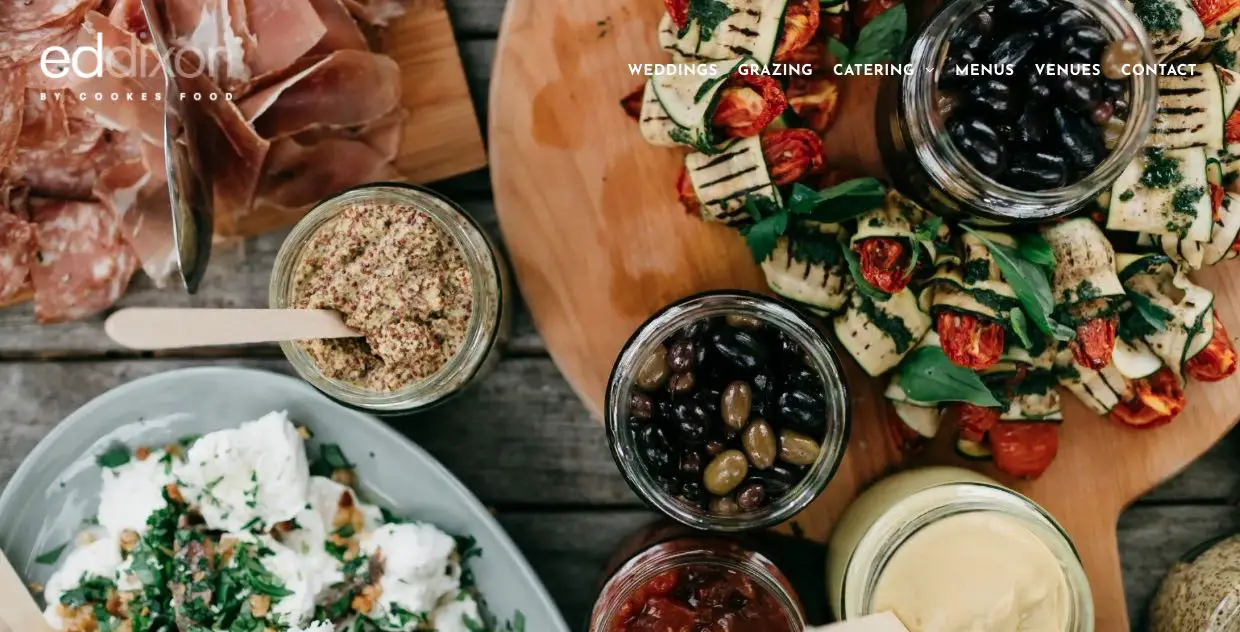 395109443
GRAZING TABLE CATERING IN MELBOURNE
Amazing grazing! We have been creating beautiful grazing tables for over 15 years at Ed Dixon by Cookes Food, and we are the experts!
Grazing tables are the ideal option for almost all parties and events. They promote guest mingling and a friendly vibe, are a great way to tackle dietary requirements and can be a visual masterpiece in your space. We are huge advocates of the grazing table and look forward to bringing our passion and knowledge of all things grazing to your event.
OUR GRAZING TABLES & GRAZING PLATTERS
We believe in sourcing the best quality ingredients and produce for our grazing tables. That, combined with our styling expertise, ensures a delicious and spectacular grazing table centrepiece for your next event. Rustic salads, ham, olives, dips are just a few of the items that make up our grazing tables.
HOW TO ORDER OUR GRAZING TABLES & PLATTERS
Best for people who know they want an amazing grazing table, know how many people they want to feed and trust us to do the rest. 
On the day of your event, we'll select a variety of fresh cheeses, meats, and produce and put together your grazing table. We always ensure each table has a variety of flavours and textures to suit all palates. On the day of your event, we'll deliver and set up your grazing table to ensure a beautiful first impression then leave you to it!
If that sounds like what you're after, call us to discuss! We'll advise on quantity, make recommendations to suit your event and discuss pricing.
Table and Graze Melbourne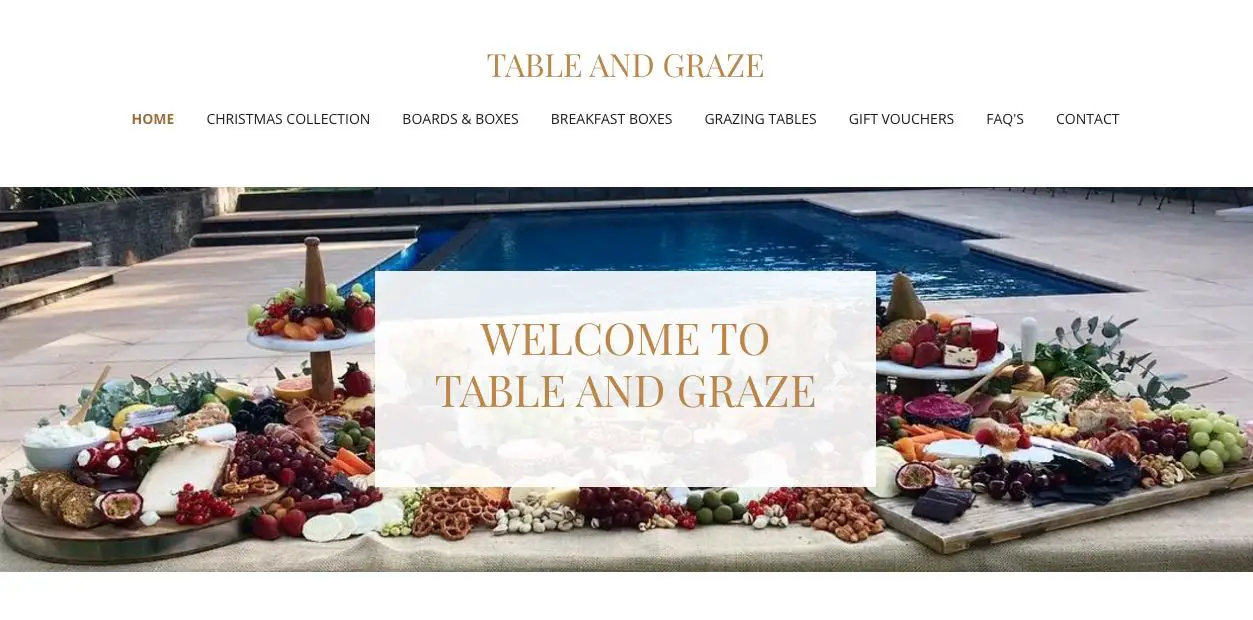 419470305
At TABLE AND GRAZE we specialise in creating unique grazing tables, sourcing quality gourmet produce and preparing each table with creativity, passion and detail… sure to impress your guests at your next event! 
We provide catering for formal weddings, cocktail parties, hen's evenings, engagement parties, and small-scale birthday festivities. We may provide you with a single large grazing table, cheese boards, or hampers for your upcoming event.
DESSERT GRAZING TABLES
includes a selection of dark and white chocolates, caramel popcorn, nougat, marshmallows, Nutella, chocolate sultanas and nuts, fresh and dried fruit, as well as our speciality Donut Wall, chocolate brownies with berries, freshly cooked scones, meringues, marshmallows, and chocolate-dipped strawberries.
Luscious Affairs Grazing Table Melbourne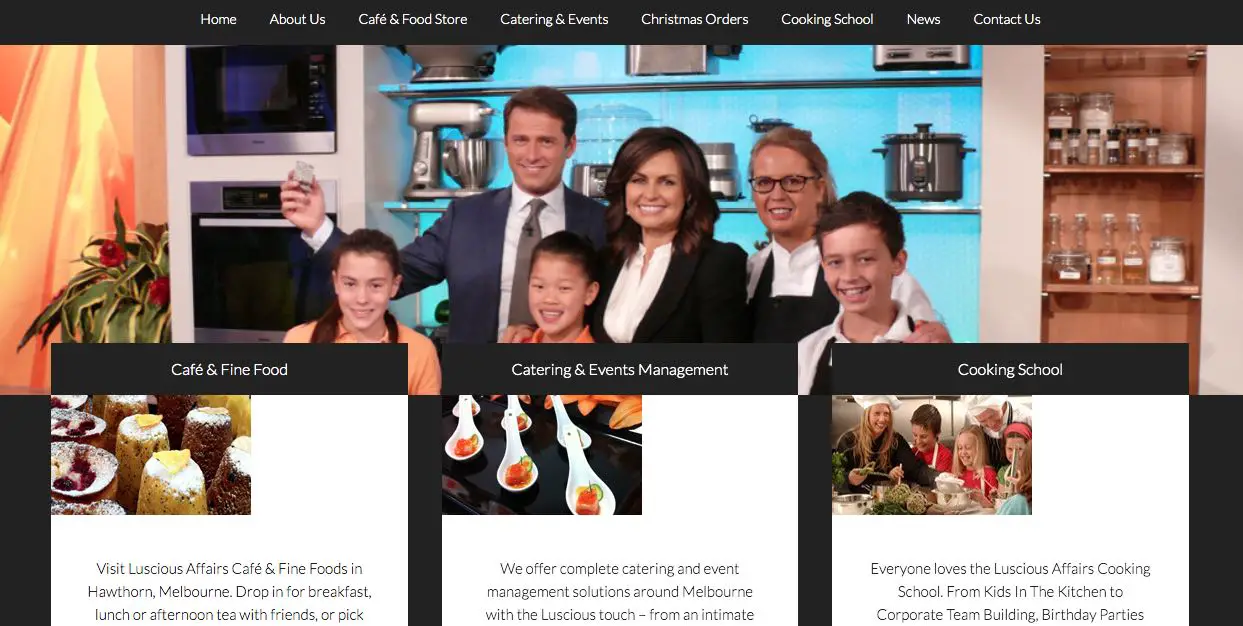 418383631
Melbourne's Luscious Affairs Catering & Events
Celebrating 17 years of catering for many events and individuals in Melbourne, Luscious Affairs always creates the perfect culinary affair! Director and Head Chef, Liz Long, is a well-known caterer in Melbourne and has established a highly reputable business through her passion for all things foodie.
Luscious Affairs now consists of Luscious Affairs Café and Fine Foods, Luscious Affairs Catering and Events, Luscious Affairs Cooking School and Luscious Affairs Culinary Tours. All of these are enjoyed by Melburnians who share the same passion for food and catering!
Luscious Affairs prides itself on delivering Melbourne the complete catering, menu and event solutions to any dining affair! With a strong focus on exceeding expectations, Luscious Affairs is always innovative with their cooking and constantly strive to evolve, which further creates the ultimate catering experience.
Your Private Chef Grazing Table Melbourne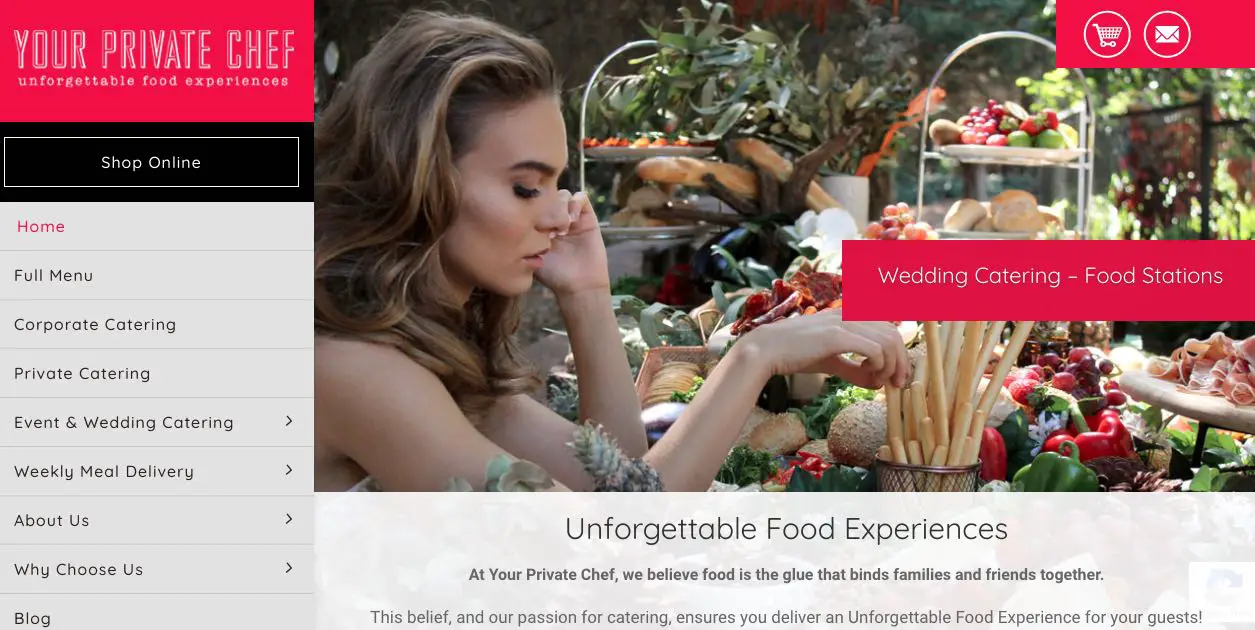 497333100
Unforgettable Food Experiences
At Your Private Chef, we believe food is the glue that binds families and friends together. This belief, and our passion for catering, ensure you deliver an Unforgettable Food Experience for your guests!
Why You Should Hire A Private Chef
Your Private Chef will prepare great food to the highest standards using only the freshest ingredients, which is unquestionably the most significant aspect.
You're spoilt for choice with our innovative menus Inspired by the seasons, our menus change several times throughout the year to make the most of the best products available.Warm up with heavy dishes during a winter dinner party or as part of your food delivery service, and refresh with light, energetic menus at a summer BBQ or Christmas celebration.

Wait Staff
As an addition, we also supply wait and bar staff to ensure your night runs smoothly. Our professional staff assist with set up, preparation, serving, and perhaps best of all, clean up! Our trained bar staff are licensed to serve alcohol.
We can also help you plan and style your event! We're more than just caterers; we're event planners who assist our clients take their event to the next level!
We can liaise with your function space and manage each aspect of your event, including the all-important styling. The right styling that matches your taste and personality is often one of the earliest decisions made that helps mould the rest of your event plans.
St. Graze - Grazing Table Melbourne 
In providing a unique catering experience that is emotive for your guests, we style and curate your function's grazing table with stunning décor, delightful seasonal fresh foods, boutique-quality meats and cheese, and florals that encapsulate every element of down to earth elegance. Having spent time in the food industry, in particular, working in high-end delis, produce and grocery stores, we know quality produce.
Our passion for sourcing premium, sustainable, and ethically produced foods that help support Australian businesses, combined with our ingenuity and commitment to deliver, is what truly distinguishes your grazing event.
GRAZING TABLES
We curate the table for maximum visual impact without sacrificing quality.
With our complete focus being on boutique quality produce that is locally and sustainably sourced, where possible, we are also unashamed to say we include top tier cheeses from around world. With our expertise in deli product knowledge, you can rest assured we are providing Anti-Pasto grazing tables like you've not tasted before. 
Fennel and Co. Grazing Table Melbourne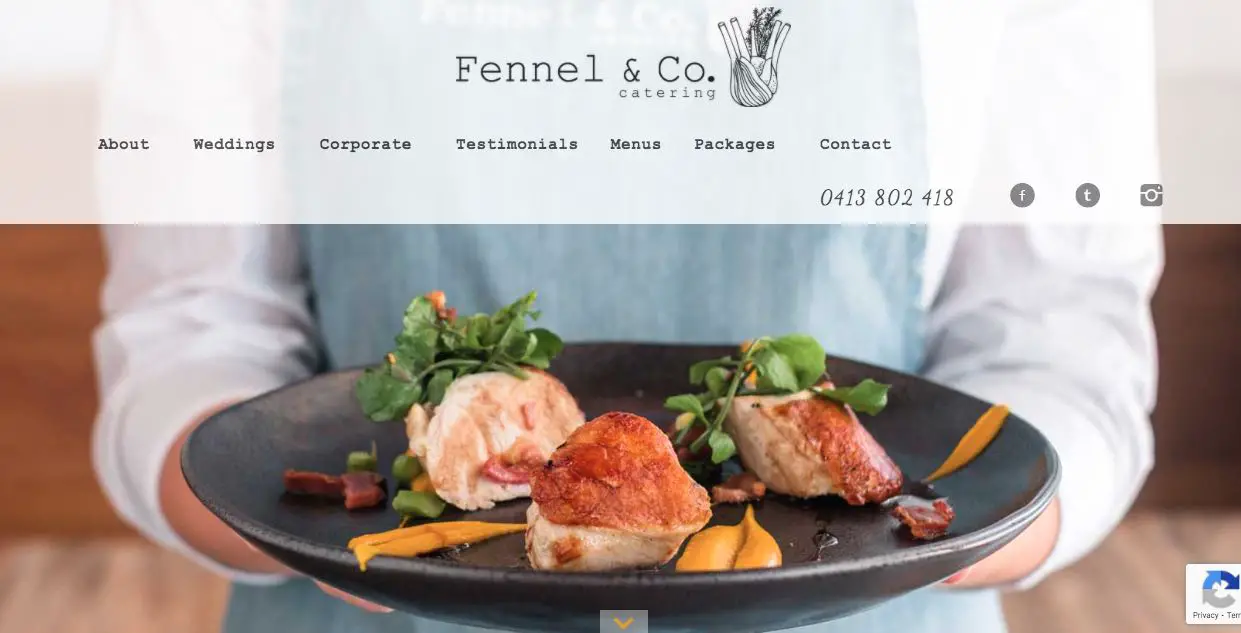 413802418
Catering Menu for Grazing Tables & Stations
A wide variety of Grazing Tables & Stations are available at Fennel & Co. Catering Newcastle. At grazing tables, your visitors can assist themselves to the food that is provided. A Grazing Table could give the celebration that Wow Factor, no matter the occasion.
Antipasto tables between wedding ceremonies and receptions, a Slider Station for a birthday celebration, or a Mini Doughnut table for a sweet conclusion to your event are all options. Grazing Tables not only taste great but also look great! Please call us at 0413 802 418 or contact us online to schedule your function.
Grazing tables are a great addition to any event, from a post-ceremony or guest arrival nibble to a late-night snack. We offer the food, the platters, boxes, and flora seen in our images, as well as biodegradable plates and napkins; all you need to bring is a table! Our Grazings are priced at a small dish per person, and are designed to keep your guests satisfied until the main course arrives.
For our Antipasto and Cheese Grazing, we exclusively use the highest quality ingredients. Our cured meats and cheese are of great quality, and we marinade our roast vegetables in-house, prepare our own dried fruit and nut mix, make our own dips from scratch, and source the most delectable seasonal fruits at the event. Individual Antipasto products may change from week to week depending on the best quality and seasonally available food we can source.
Tips On How To Set A Creative And Colourful Grazing Table At Your Next Party
Whether you're hosting a large party or an intimate get-together, it's always worth the effort it takes to put a grazing table together. Are you going for something elaborate or something more simple and straightforward? We have tips for both-plus lots of photos for inspiration.
If you are new to the concept of grazing tables and are looking to add a touch of visual appeal to delectable food display, here's everything you need to know. From styles to pricing, this is an article specially curated with all the information you need to know. We have some of the best and creative grazing tables, and we have an excellent understanding of our client needs. This article will take you through some of the key factors to help you make the right decision on choosing grazing tables for your next event. Suppose you have done your research and are ready to make your decision. In that case, you can find halal grazing tables, vegetarian grazing tables, afternoon tea grazing tables, vegan grazing table and the all-purpose grazing table - all brought together here in one place. We're sure you'll be inspired.
The base layer is important.
Start with an interesting table or piece of furniture that reflects the overall décor of your party. Unique tablecloths can spice up the plainest table.
Pick a theme
There's no limit to the number of options here! You can easily create grazing tables depending on your theme or corporate event. For example, a Christmas lunch grazing table can include Christmas themed foods, plus red, green and gold table decorations, plants, herbs and props. If you're trying to create a rustic, Mediterranean grazing table, choose foods, serving pieces, decorative serving platters, utensils, decorations and props that fit with your theme.
Theme ideas to consider:
Whimsical - think all the grazing table food favourites, surrounded by a selection of fresh flowers, greenery and candles in jars. A gorgeous snack wonderland

Sweet treats - why not turn your dessert table into a grazing style, sweet treat grazing table. Pastries, cupcakes and slices, stacked beside glass jars filled with treats
The star of the show - the food
The food you choose should suit your theme and event. Whether it's a breakfast grazing table menu, Halloween themed afternoon tea, or Melbourne Cup lunch, the choices are endless.
Don't include any food that's too big or messy to eat. Your guests should be able to eat a little bit of everything from your grazing table menu. The food should be bite-sized portions – we recommend keeping food items to one or two bites max. Guests shouldn't have to cut anything with a knife once it's left the table.
Don't forget to label which element. Use mini blackboards, slates or flags to let guests know what they are eating.
Check out our short video below to find out how to create your own grazing platter that will impress everyone at home or at the office!
Think location, location! 
Leave plenty of room for guests to mingle around the table. This works best if the table isn't jammed against the wall, allowing guests to access it from both sides.
Mix and match our serving dishes.
Various height serving boards, trays, and stands make for an exciting vision for your food. Wooden boards add a rustic look, while marble gives a more sophisticated feel.
Use fancy cutlery and serving utensils.
You want the dishes, utensils, plates and glasses to all look great too. Skip the red Solo cups and white plastic forks and spoons. Mix and match fun items you have around the home or head to the dollar store or thrift store for some even more character. 
Don't leave any white space.
When all is said and done, the table should be totally covered in a rainbow of colour. Fill in any gaps with greenery, sprigs of herbs, nuts, or flowers. Be sure to choose flowers without a strong scent, so they don't compete with the food.
Keep food options bite-sized.
Don't include any food that is too big or too messy to eat. The ultimate goal of a grazing table is to be able to eat a little bit of everything. A good rule of thumb is to keep everything to one or two bites maximum.