How to Select the Right Wedding Jewellery to Suit Your Style
Brides and their bridal parties tend to spend the majority of their time focusing on their outfits, makeup and hair, leaving jewellery and other finishes touch to an afterthought.
This is a shame because many brides settle for costume jewellery or pieces they don't like. However, with a little bit of forwarding planning, you can choose some beautiful bridal jewellery that will look stunning on your wedding day but also for many years to come. Looking for the Best Wedding Venue in Melbourne? Cosmopolitan events is Melbourne's Iconic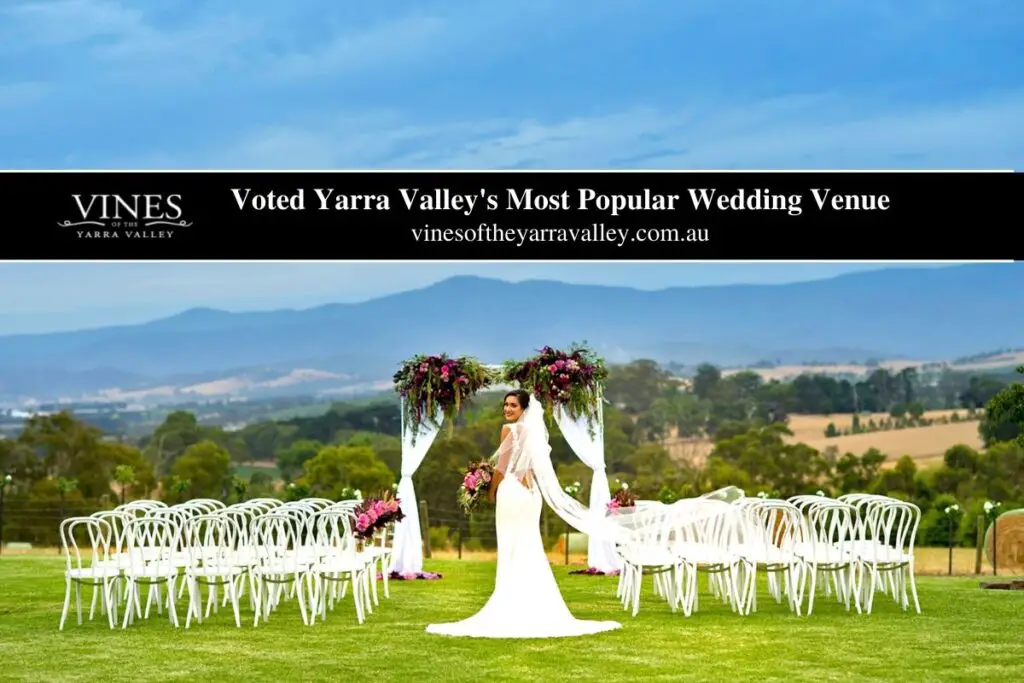 Choosing Your Wedding Jewellery
Less is More
The first rule in choosing your wedding jewellery is – don't go overboard. Your jewellery should enhance and compliment your dress rather than fight and draw attention away from it. "Less is more" should be your mantra and stick to a few key pieces.
Your Hair
Consider how you are planning to wear your hair on your wedding day. Up-styles suit lovely statement earrings or a necklace. If you are wearing your hair down, a statement bracelet will work best paired with simple earrings.
Comfort & Longevity
Your jewellery should be comfortable and easy to wear. It should also take you from the church right through to the end of the night. Don't be tempted by shiny costume or fashionable jewellery, it can be expensive and doesn't last the test of time. Look for pieces in silver or gold. Pieces that you will love to wear time and time again. In the long run, you will be much happier, and you will always have something to remember your special day!
Your Dress
When choosing your jewellery, you need to consider the style of your dress. What kind of neckline does your dress have? What colour is the material? Is your dress embellished? Are you planning to change into a different gown in the evening?
If your dress is heavily embellished, simple jewellery is ideal, like diamond or pearl drop or stud earrings and a hairpiece.
These varieties add a dash of etherealness to your overall aura, so do not forget to add them to your must-haves jewellery list.
For Your Bridal Party
When it comes to finishing touches for the big day, you're spoilt for choice with PANDORA. Their jewellery collections are significant for both brides and bridesmaids. Today we're sharing three of our favourite looks for you and your best girls, with hairstyles and jewellery choices to perfectly compliment each dress. It's not as simple as just adding a pair of earrings and a necklace – jewellery can really enhance an outfit, and the style of your hair can completely change a look. But worry not, we've teamed up with PANDORA to bring you our guide to choosing the best jewellery to complete your look…prepare for some severe wedding hair goals!
Are you still on the hunt for bridal jewellery to wear on your wedding day? Don't fret for there's a sea of pretty wedding adornments available. If you are looking for something vintage or something that looks like an heirloom piece, a choker or bib necklace is the right choice. These types of jewellery are best for brides who have chosen a simple dress that has a high neckline.
Here are some top tips from our jewellery team for brides to help you choose your perfect wedding day jewellery. With a bit of tweaking these tips can also work for the bridal party and wedding guests too.
Following Connie's gorgeous engagement shoot this morning – I thought we'd give you the chance to enter our competition again, just in case you missed it the first time around…
Allow me to introduce you to jewellery brand Astrid & Miyu. I'll begin with a quick warning, their pieces are highly addictive, and once you've bought something from them, you will have to go back for more…
We discovered Astrid & Miyu as we're featuring founder Connie's wedding, and we just knew that your stylish bunch would love their jewellery. I wore one of their chainrings and necklaces to a team meeting a few weeks ago, and everyone commented on how pretty, dainty and sparkly the jewellery was. Compared to some of the more expensive jewellery lines out there, A&M is better made and looks far more luxe – a savvy investment
Bib necklaces are gorgeous to wear as bridal jewellery because they draw people's eyes to your face and can make a beautiful statement. If you're on a tight budget, you'll be glad to know that there is plenty of affordable bridal jewellery out there if you know where to look. To help you find your style, we've put together some top tips to remember as you search for the right pieces to complete your bridal look.
The possibilities are endless when it comes to wedding jewellery for the bride. The great thing about designing your own is that the jewellery can reflect your personality, as well as making it personal and something you can look at as a memory. Below we have included classic wedding jewellery gemstones - diamonds and pearls are known for their luxury and elegance, be inspired and check out some easy jewellery tutorials to have a go at too…
Maang tikkas usually come designed to complement the rest of your jewellery. An upgrade to Maang Tikka would be the Matha Patti, which comes with embellished chains on both sides. Matha Patti is designed to radiate royalty and is without doubt must-have jewellery on your wedding day.
Liberty In Love is a brand that you NEED to know about if you didn't already. They are an online boutique specializing in gorgeous hand-picked bridal accessories from around the globe with customer service that's second to none. We've worked with Siu at Liberty In Love for years now, and every year her collection of treasures just grows and grows to include lots of new designers, and the pieces just get more and more fabulous. The latest shoot showcasing the Golden Romance Collection from the stunning designers Siu stocks is simply gorgeous, the styling is spot on and will have you reconsidering your whole Bridal look, not just what accessories to wear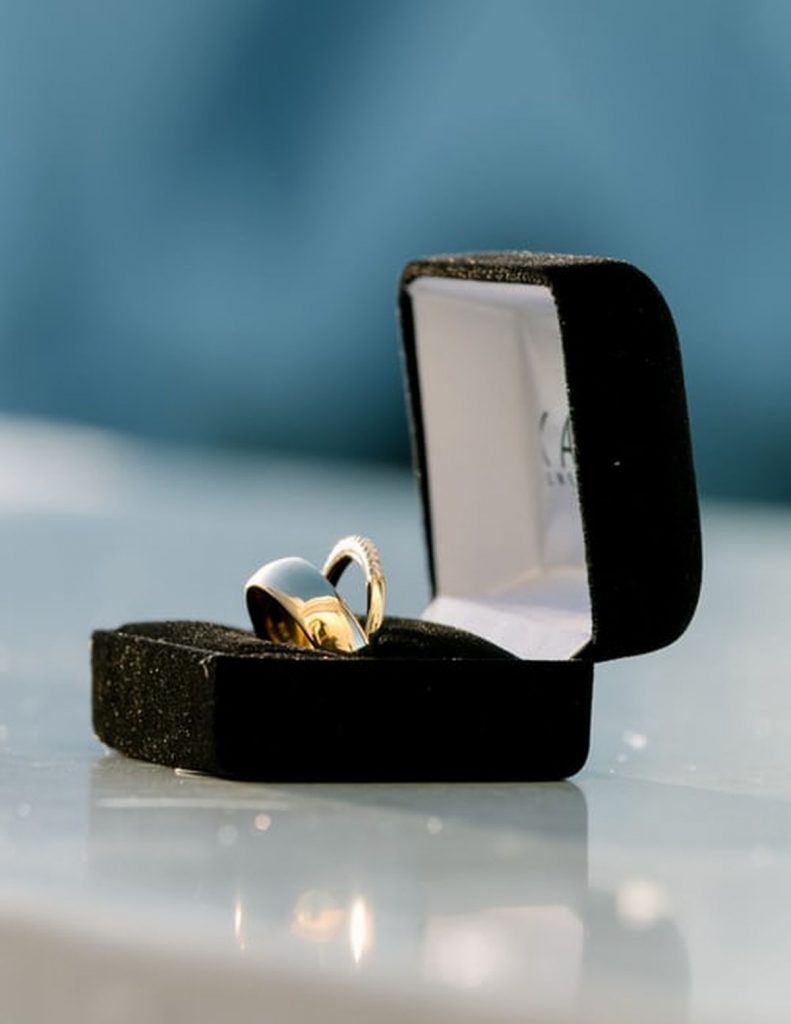 ADD SPARKLE AND LUXURY TO YOUR OUTFIT WITH DIAMONDS...
Diamonds are said to bring balance, clarity and abundance to your life.
They are sure to make you feel fabulous, with their brilliant lustre. They can be incorporated into so many designs, from earrings, bracelets to necklaces...
At Kernowcraft, we have a large selection of genuine diamonds. From our classic diamond faceted stones, which offer a beautiful sparkle to diamond nugget beads, which look like tiny pieces of stardust due to their natural appearance and glittering sparkle. You have the dress, you have the shoes? But what about the Wedding Jewellery? Check out our list of Wedding Jewellery Shops here.
Necklace Another unavoidable jewellery for the Indian bride is the necklace. A well-crafted and exquisite traditional necklace works wonders on your appearance. A pendant not only dazzles on your neck but also accentuates your overall beauty. There are many types of accessories to choose from, depending on your taste in jewellery and the overall theme of your attire. These may range from bib necklaces, the mango haram, adding
Shopping for those finishing touches is the fascinating bit, less pressurized than finding 'the one' and somewhere you can let your personality and style shine through. There is something at Liberty In Love for every bride, from boho to luxe, to vintage. Enjoy browsing lovelies and do let us know if you indulge in any wedding-related retail therapy!
ADD A TOUCH OF ELEGANCE WITH PEARLS...
Throughout history, pearls have been known to be worn by the powerful and wealthy; a royalty often wears them on special occasions. They are the perfect choice for weddings and offer a simple and feminine look that compliments the classic white wedding dress.
On your wedding day, the real star of the show (jewellery wise, of course) is not your engagement ring or even your wedding ring – it's the other piece of jewellery you chose to accessorize your dress. By the time your wedding day comes around, it's highly likely that everyone will have seen your ring, and that your wedding bands have been chosen to match – and apart from the dress, we want to see the other sparkles.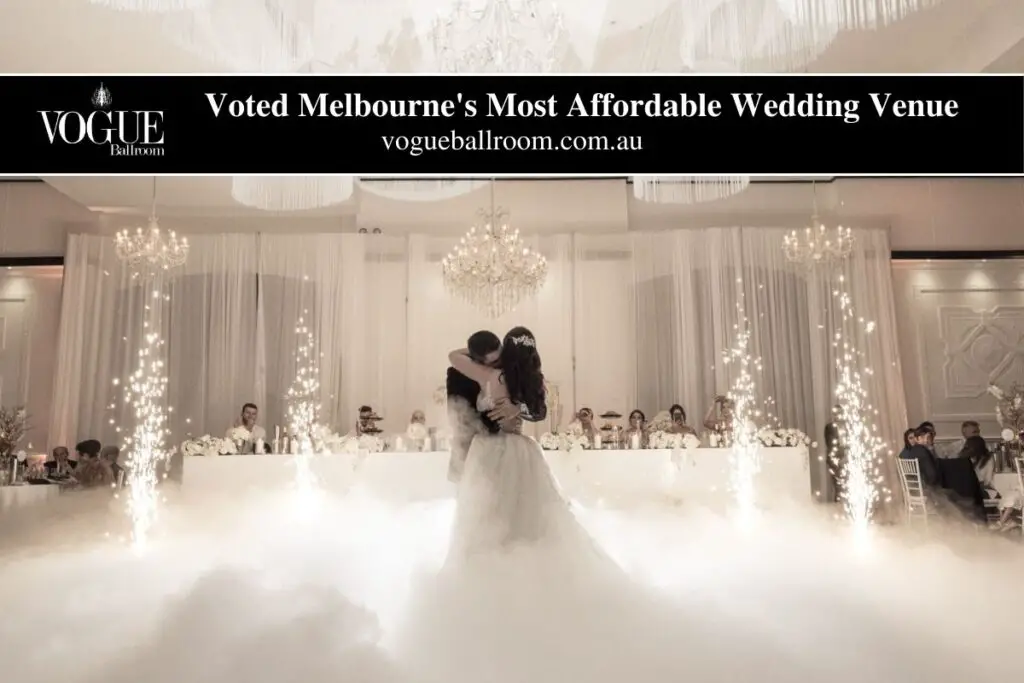 The Wedding Jewellery Elements
Necklaces
A simple necklace can transform any bridal look. If you are wearing a sophisticated dress, a pure crystal or diamond necklace may be the perfect accessory for you. If the dress does not have intricate beading or lace patterns, a chain can also work well. Wedding jewellery featuring crystals and diamonds can be a little pricier than others. So if you're trying to cut costs and are ready for a bit of cleaning and shining, you can try searching markets instead of jewellery shops.
Hair Accessories
Decorative crystal accessories are making considerable waves in the bridal jewellery industry. If you are not planning to wear a veil, why not use a crystal comb as an alternative. Sparkly crystal hairpieces can instantly add charm to your overall look and are gorgeous no matter what hairstyle you wear. They can also effortlessly upgrade a simple do or flatter an elaborate hairstyle.
Bracelets
A bracelet is an excellent accessory to add to your overall bridal look. A slightly thick bracelet will give brides wearing minimal, short-sleeved dresses a classy look. When it comes to wearing bracelets on your big day, there is a straightforward rule you must remember: thickness should be determined by how stylish your dress is. This simply means that the more elaborate the dress, the thinner the bracelet should be.
Use your jewellery choice to reflect the features in your dress – if you have pearls on your clothing, some pearl jewellery will look fantastic.
At Kernowcraft, we have a vast range of pearls that can be used with a variety of jewellery designs. We also have an intriguing selection of coloured beads, which could be perfect for the more alternative bride. Take a look below at some great pearl jewellery tutorials - we love how simple pearl earrings are!
Rani Haar Rani haar, as the name suggests, is a neckpiece for the queens. Raani haars are long, majestic neckpieces that turn eyes and heads alike. As opposed to a necklace, haar is significantly more prolonged and regal, having various layers and a pendant.
At RMW HQ, we regularly coo over gorgeous jewellery. We love it when a Bride adds a spectacular necklace or cuff to her look. But we also love a delicate and dainty bracelet or a subtle pair of earrings that catch the light beautifully just as much. Creating your Bridal look is about so much more than the dress, so this morning we're sharing some of our favourite Bridal Jewellery pieces from De Beers.
Earrings
No bride can go wrong with a beautiful pair of earrings on their special day. Diamond studs are a favourite amongst brides, and by choosing the right pair of earrings, you can easily complement any bridal hairstyle.
If your dress has a high neckline, focus on some eye-catching earrings and a bracelet on your wrist.
These elegant, cultured freshwater pearl drop earrings are so simple to make and would be perfect for your special day.
Raani haars are often studded with rubies, emeralds or even diamonds and pearls and are irresistibly gorgeous and have a royal touch to them. Raani haar is a bold and standalone piece of jewellery, and no Indian bride should miss a chance to don this regal chain of perfection on her big day.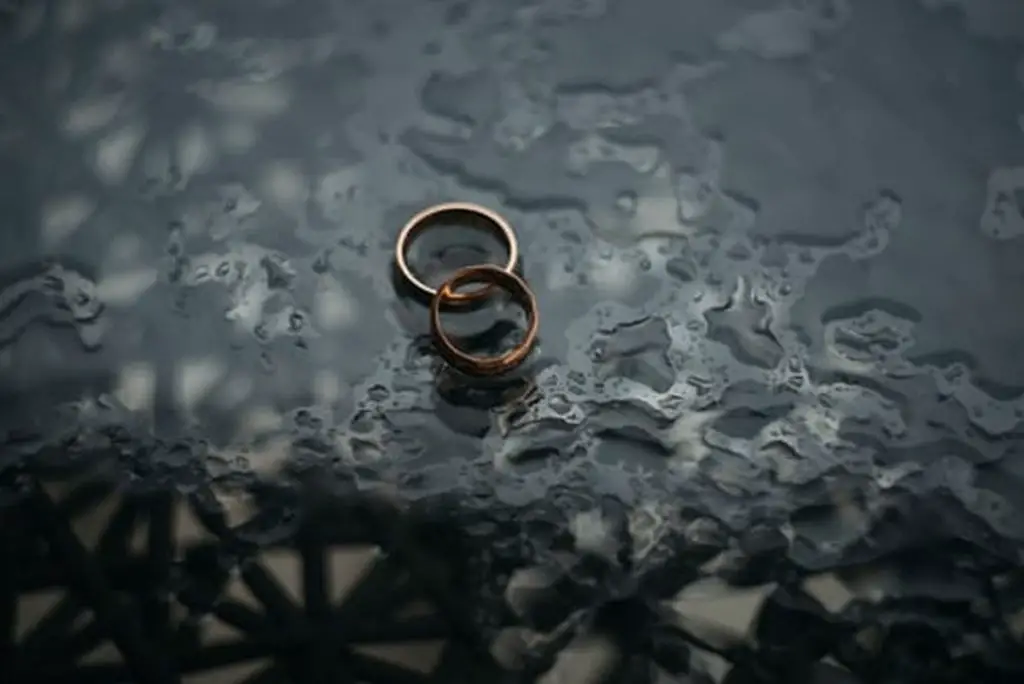 The day that has been years in the making finally arrives. You've worked hard at building your relationship to the point that you're ready to commit your lives to one and other, never mind all of the work that has gone into planning and preparing for your wedding day! Your bridesmaids and family surround you, hopefully with a glass of something bubbly close by.
If you already have an idea of what you want to pair with your dress, searching for your perfect bridal jewellery will be easy. You'll undoubtedly want to pick pieces that have a 'wow' factor and ones you can wear even after your wedding day. With a little research and planning, building a perfect style shouldn't be too hard. Check out our top picks for Wedding Jewellery here to add that finishing touch to the perfect bridal look.
With a lower neckline, a statement necklace and simple earrings would work. If your gown is white, silver or white gold will look best.
This design features our genuine black diamond faceted bead, which offers a genuinely incredible sparkle, offering something luxurious yet straightforward to add to your overall look. Choose your desired length chain so you can pick between a bracelet or necklace!
We would recommend using our white diamond faceted bead, which could be more appropriate for the big day.
Earrings When you don a gorgeous necklace or regal rani haar, it is essential that you do not let the ears go bare. Your pendant should complement the chain and other jewellery, but need not necessarily be bulky or protruding. An earring is something you have to wear throughout the day, so it is essential that you choose it to be light enough so that you can wear it for prolonged periods.
As your hair and makeup start to come together, you're helped into the dress that makes you feel your most beautiful, and you put on your bridal jewellery and shoes; the emotions are ever building. Anticipation, excitement, overwhelming joy, and maybe worry stress and nerves…
We just love these blush pink pearls! A great way to add a subtle colour to your look. This simple design can be made so quickly, with only some Devcon Epoxy glue to secure the pearls onto the ear stud settings! Perfect for your wedding day.
Having decided your comfort level, you can experiment with the designs. An exquisite earring is a must-have for every bride, and remember, no matter how small a part you think it plays, your earrings will undoubtedly be noticed.
Photo & A Friend
When shopping for your wedding day jewellery, give yourself time and bring pictures of your dress and hairstyle ideas. We also advise bringing a trusted friend/bridesmaids or Mum for a second opinion. It can be challenging to make decisions alone.
Frequently Asked Questions
For the most harmonious look, find bridal jewelry that complements the shade of your wedding dress. White gold or platinum jewelry tends to look best with more "true white" dresses, while yellow gold or rose gold jewelry tends to work best with warmer white dresses.
Your engagement ring and wedding band are meant to be worn every day of your marriage, so they should already reflect the personal style you'll want to emulate in the rest of your wedding jewelry. That said, things don't have to perfectly match.
A thin chain with a simple pendant, like a locket, is an elegant way to accessorize, while pearls (single- or double-stranded) are always a classic choice. If you're going for a more decadent look, a crystal choker or statement necklace with matching earrings could be the perfect combo.