Wedding Speech Handy Hints
We have witnessed statements where the groom said, "wooo, I'm Freaking Married, get your drink on… wooo wooo" and passed out on the floor. Then to the opposite end, where the speech went for over an hour and people fell asleep. We have seen a lot of wedding speech guides talk about WHAT to say but not HOW to say it.
I get asked a lot of questions about speeches and toasts at wedding receptions. Who gives them? When are they given? Are they a 'must'? Can we break tradition? What the heck is the difference?
Wedding speeches and toasts might be the most daunting things to write and deliver, but they are some of our favourite moments of the entire wedding day! Aside from the couple's vows at the ceremony, the speeches are what everyone wants to hear. They give everyone a unique perspective on the couple; they make us laugh, they make us cry, and they fill us with a sense of community with the entire room. Check out Cosmopolitan events Wedding Venue for your ultimate wedding reception.

Presentation, practice and writing from the heart are what will turn your speech from 'bored' to BOOM!! RIGHT ON THE MARK. We are calling this blog 'Wedding Speech Handy Hints' because it is just that. A blog dedicated to how to create the best wedding speech possible no matter if you are the groom, best man, maid of honour or even a guest.
The key to opening up the microphone to others at your wedding reception is proper planning and communication in advance of your wedding day. So today, I wanted to share my thoughts and opinions about speeches, blessings and toasts with you and answer some big questions in the hopes that it will help you plan a comfortable, breezy reception. Let's get into the toast basics first…
So, to take some of the pressure off your shoulders, here are some tried-and-true tips for writing a killer wedding speech and toast, along with some video examples to show you how it's done!
It's time to take a deep breath, pour yourself a beautiful drop of mid-strength lager and allow me to guide you through the roadblocks that you may stumble across on the first part of your journey to stag nirvana.
The welcome toast is traditionally given towards the start of the reception before the blessing. If the couple has chosen to dance at all (first dance and parent dances), this will take place immediately after the bride and groom have finished dancing and taken their seats.
WHO GIVES SPEECHES AND TOASTS?
Traditionally, the best man, the maid of honour, and the hosts give wedding speeches and toasts for the couple and the groom states on behalf of the couple. Honestly, though, it's whoever you want. We've seen brides give the newlywed speech, and we've seen siblings give speeches after the MOH and Best Man. If you're going the non-traditional route, we don't recommend an open-mic situation where anyone can speak, and we don't recommend having more than five speeches, or guests will start to get restless.
While the best man can give a speech and give a grilling to the best man in other countries, it can be a literal grilling. You want not just to have the right content but also the right level of emotion, comedy, and so on.
The welcome toast is traditionally given by the father of the bride or the host(s) of the wedding. In a welcome break from tradition, I've seen this speech given by both parents of the couple – separate or together.
WHEN DO THEY GIVE THEM?
Most wedding speeches and toasts are given during the wedding reception, either before or after dinner. You could also have them at the rehearsal dinner if you'd rather they be more intimate or you aren't having a traditional wedding reception.
Order Of Wedding Speeches
Knowing when you are going to speak at a wedding is essential. We have seen people miss their cue to speak, prepare punchlines out of context and other people not even realize that they had to talk. It is a good idea to know WHEN you are talking, so everything runs smoothly, and collaboration between speakers is essential. The guide below for the order of speeches is broken up into what is considered 'Traditional' (expected for that person to speak) and 'Optional' (not compulsory).
It's not often that my couples are profoundly traditional, and most pay for their weddings, so both sets of parents may give a toast to welcome family and congratulate their child – not necessarily acting as the event hosts. More than anything, this speech acts as a nice transition from the entrances and dancing into dinner.
HOW TO WRITE A KILLER WEDDING SPEECH AND TOAST
The hardest part of writing a speech is knowing where to start. If you're drawing a blank or having a hard time narrowing down the stories you want to tell, start by making a list of your favourite qualities about the bride or groom. If they're the funniest person you know, center your speech around his or her sense of humour and pepper in stories of strange experiences you've had together.
The speech should only be around 4-6 minutes maximum depending on time, and everyone speaks at different rates (100-160 words per minute). With this in mind, write out the first draft then time how long it takes you to express it. Once done, you now have your benchmark for timing. We have noticed over the years that while even with practice, people tend to speak faster when it's time to do their speech.
Alternatively, the newlyweds could give their welcome toast. At my wedding, we chose to welcome our guests and provide a toast to them thanks for their support of us. An individual family member like an aunt, uncle, grandparent or godparent could also easily give this welcome toast.
Chances are there are so many amazing qualities about the bride and groom, thus making a list of your top 3 favourites will help you craft a focused speech about them.
When you're ready to start writing, use the following general outline to help create a great speech from beginning to end.
Start by introducing yourself.
Tell everyone your name and a brief explanation of how and when you met the bride or groom, or how you're related to the bride or groom. Everyone may or may not know who you are, so that a little context will go a long way.
Tell a relevant story.
Go back to the list you created before you started writing and choose a story that reflects the qualities you love most about the bride or groom. This should be relatable, endearing, and appropriate. Make sure you have a point to the story so that you can seamlessly tie it into your speech at the end.
A helpful tool we give to our clients is http://www.speechinminutes.com/. If you know how fast you speak (roughly), instead of multiple times of timing yourself, just put in the word total to see if you need to add or take out something.
It is okay to skip the blessing if it's not your thing, and you're having a more secular event. If you're skipping the help, I would recommend including a welcome toast just so the evening has more flow. If you dance and sit down for dinner without anyone saying anything, it can feel strange.
Reminisce about the day you met their partner.
Everyone in that room will likely have seen different pieces of the couple's love story, so tell their story from your perspective. Talk about the day you met their significant other for the first time and the moment you realized this was the person they were going to marry.
Talk about what you love about their partner. Although your primary responsibility is to talk about either the bride or the groom, every speech should ultimately be about both of them. Tell their partner why they are the best choice for your best friend and what qualities you love most about them.
Talk about your hopes for their future as a couple.
If you're married, this is where you insert your best piece(s) of advice for a healthy marriage. If you're not married, wish them a long, happy, and healthy life together. Make your wishes and your advice personal to their relationship and end on a positive, optimistic, and heartfelt vision of their future.
Hello and apologies for a summer of radio silence on the blog! No excuses really, been pretty busy in all aspects of my life and neglected my duties. I hope that you are all well and that all the people I wrote speeches for over the last few months are still very happily married or at least even in contact!
I got a busy few months ahead with stags and weddings of some excellent friends of mine.
THE BLESSING
The blessing is traditionally given before the wedding officiant serves dinner if they are attending the reception or a parent, grandparent or individual family member of the married couple.
Do not be afraid to cut out some of your speech if it's too waffly or irrelevant. Remember that you want to make your address memorable with some mild humour, honouring the couple. Trim the fat of your speech; for example, in my wedding speech, I cut an entire paragraph down into one sentence. It allowed me to get the same impact but with more concise wording.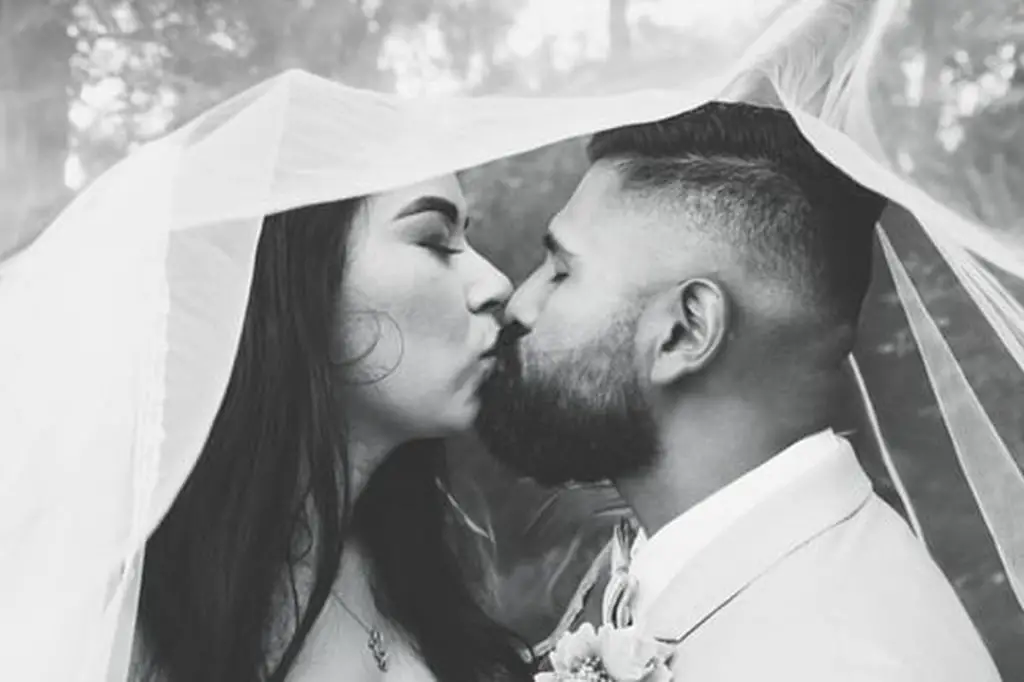 End with a toast
Ending a speech can be just as challenging as starting it, which is why we recommend finishing with a toast. Ask everyone to raise their glass and toast to the beautiful couple — and, in your mind, to the killer speech you just gave!
THE NEWLYWED'S THANK YOU
Most times, the couple will share a short thank you to their guests. If the newly betrothed couple is not giving the welcome speech themselves, then I would recommend that this is done towards the end of dinner once everyone has been given a chance to eat their entrees.
THE MOST IMPORTANT RULE
Remember to practice your speech. If you don't exercise, you will end up stumbling and stuttering while staring at your piece of paper. This leads to not lifting your eyes to make eye contact with the guests. You should have your speech ready at least one week before the wedding. What I mean by this is to have the basic outline and then just practice on the lead up to the wedding. Practice in front of the mirror at least once a night till you get it down pat (Old school rules).
This is optional! I've gone to and shot plenty of weddings where the bride and groom chose not to speak, and that's more than acceptable!
Have A Backup Copy On Hand
Another handy hint is to have two copies of your speech (physical and digital). Keep a printed hard copy of your statement because you never know when your phone will die. Keep it in your inside pocket and, of course, have a copy on your phone, BUT you will be busy the whole day from the morning till evening you will be out of power.
You may not have proper access to a power outlet, on more than one occasion we have had brides/grooms asking us for a USB charger just before the reception. If this happens and your only copy is on the phone, you will try to 'wing it.' That or you scrambling to others to get an online copy you have in your DropBox or email to yourself. Then your speech will never be as good as your rehearsed version and kick yourself. Cosmopolitan events is your ultimate Wedding Reception Venue to create your dream wedding.

Don't drink too much beforehand.
You don't want to be slurring your words or get into a drunken ramble in front of everyone. Just a couple of sips of liquid courage will get you through those few minutes in front of the crowd, we promise!
Don't make it about you.
It's okay to be relatable by telling a story, but remember that this speech is about the couple. After you've introduced yourself, move on to talking about the bride or groom correctly and then them as a couple.
As we slowly start to approach the summer and what is usually considered peak wedding season, I thought I would write a quick post explaining exactly how my service works.
A lot of people ask me how it's possible to write a speech about someone I've never met. It's effortless. When I receive a request through the website, I will always respond within twenty-four hours and will send out examples of tried and tested speech openers personalized for the client.
Another pro tip is to have the file on your phone but as an offline copy. In some instances, reception at the venue can be horrible. We had a wedding one where it was in a remote area, and the only way to have any response was a guest with a Telstra mobile, BUT we had to climb to the highest level to get a fraction of reception. No other network worked, and some venues are soo big that response isn't ideal.
There are two times that these speeches can be given – before dinner or during dinner.
Speeches are optional, and I think more people would skip them if they didn't feel pressured by tradition to have them.
Don't humiliate the couple.
Don't use crude language; don't tell inappropriate stories, and don't mention any past relationships. Also, don't poke too much fun at either the bride or the groom. It's okay to be funny, just don't take it too far at their expense. If there's even the slightest chance, someone could feel uncomfortable about something you want to say, leave it out.
I will then send out a template that allows me to get as much information as possible about the subject of the speech. I have specially prepared questionnaires for best men, maids of honour and brides and grooms, so I am ready for any eventuality!
Unless you have memorized your speech off by heart, chances are you will read your statement. A piece of advice I was once given is to alternate the colour of your paragraphs or sentences with black and blue. This helps the eye distinguish between sections and help you get back on track if you have had a few to drink.
Great, we made it through the basics! The welcome toast, the blessing and the bride and groom's thank you are very simple. They are very self-explanatory as for their timing within your reception. Can you break tradition and skip them or move them around? Absolutely.
Keep it short and sweet.
Chances are you; there will be at least two other people giving speeches before or after you, so keep your address to 5 minutes (max). The bride and groom will thank you, and every guest in the room will thank you!
This is our advice for every wedding speech: keep it short! Other people will be speaking, and you don't want to lose the crowd. Honestly, you do have more to cover in your speech, so the 5-minute rule doesn't apply, but you should not go much longer than 10 minutes.
Whether you go for a traditional wedding with all the trimmings or celebrate matrimony with your beloved by pulling up on a quad bike each, it's fair to say that most marriages in 2017 are going to be very different to the way they were conducted in the past. The speeches at weddings are no exception to this, and this is something that I am amazed didn't happen years and years ago.
If you have been to more than one wedding, you would have heard someone say this joke. This phrase is only mentioned when people feel nervous and use the 'internet' as their reason for the crowd as to why it may not be a good speech. Just focus on practising and making the speech the best it can be, and you will be fine. As a friend of mine says, "Stay Classy."
Practice beforehand.
Rehearse your speech with a friend or even in front of the mirror. It will get some of the nerves out and allow you to make sure it flows before the big moment.
If the client is happy, I will ask for half of the payment as a deposit, with the rest due on completion. During the speech process, I am in constant communication with the client, sending over a draft and being prepared to add new information, mainly if a stag or a hen party is looming! I take an enormous amount of pride and satisfaction in every speech I write and want my clients to walk into that wedding, feeling one hundred percent confident.
Write your speech down.
With all the excitement and nerves of the day, there is a good chance you'll blank out or forget parts of your speech. Even if you do plan to memorize it, write it down and bring it with you just in case. Nobody will fault you for holding notes — just be sure to look up and not read from your script.
I can't guarantee that you'll catch the bouquet, I can't do anything about that head shredding prosecco hangover, and I can't ensure that you won't get sat on the lonely singles table. However, I will guarantee that you will deliver a speech that will see you carried out of the room like a conquering hero!
What are you waiting for?! Get in touch today!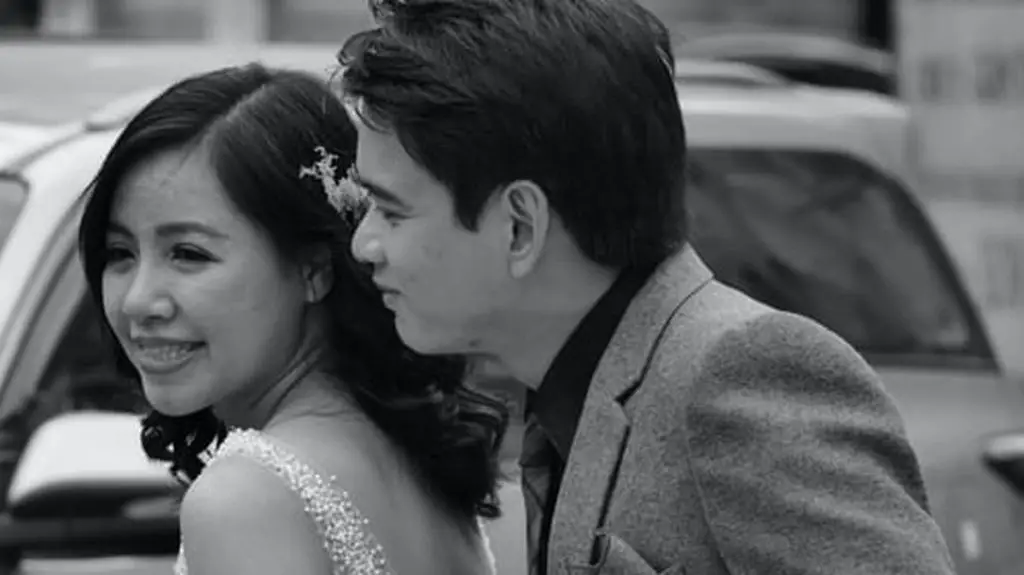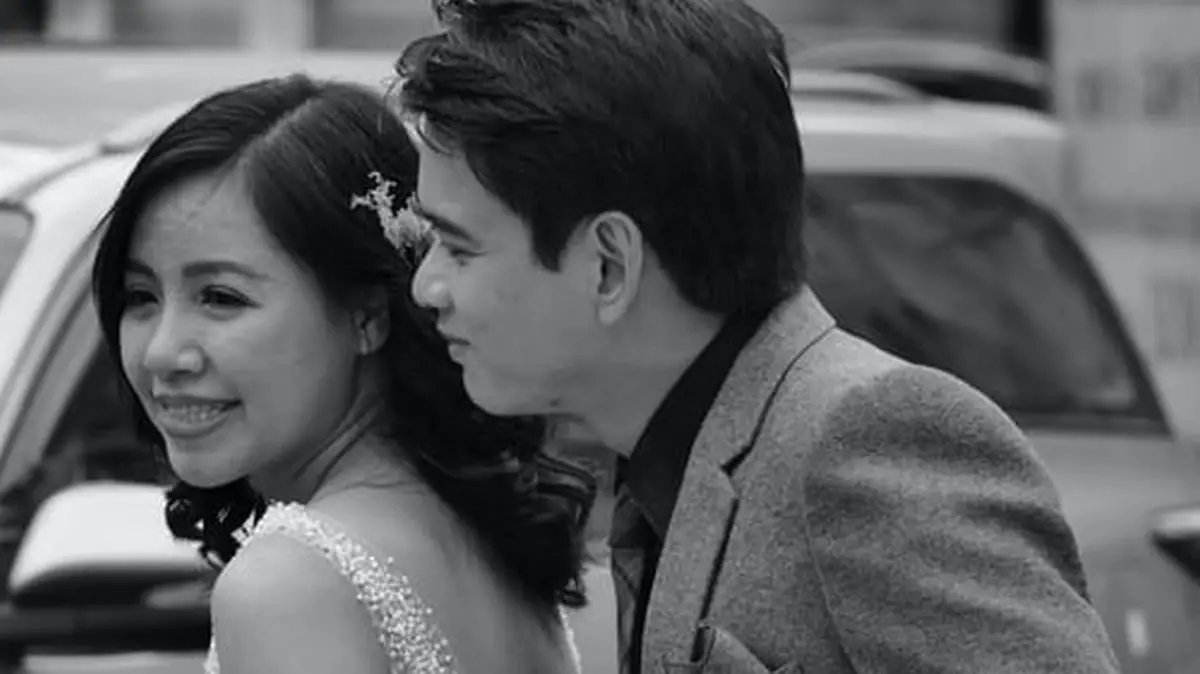 CAREFUL PREPARATION
A few months before your wedding, you should personally invite your speakers to say a few words. Early on, let your wedding party know that speeches are not assumed, and then once you have made your choices, give those people notice that you'd like them to speak!
Don't try to be too funny.
We love a good dad joke as much as the next person, but there is such a thing as trying too hard to be funny. Remember, this is about the couple, so telling one joke after another distracts from that message and makes it feel more like a comedy special.
Don't be afraid to get sentimental.
Tell your daughter how beautiful she looks. Tell your son you can't believe he's all grown up and a married man. While it's possible to have too many jokes, it's nearly impossible to be too sentimental in the father of the bride or father of the groom speech.One of the best things about doing wedding speeches for me is writing the mushy, sentimental parts, while I'm writing this I'm listening to a Spotify recording of musicals from broadway! I love getting a big laugh as much as the next person, but find the parts of speeches I look back on the fondest are when I've made a few happy tears creep out as well. All this aside, I was still pretty stressed about how I would be able to step into the shoes of someone who was very much in love.
Check Out Our Other Wedding Speech Guides
Feel free to check out our other wedding speech guides down below. Here we give you guides for the perfect speech on your wedding day (or anyone else speaking) no matter who is speaking, we got you covered (or anyone you know might need a hand).
They are incredibly specific and filled with inside jokes. While they can be extremely memorable, it's best if they are short and sweet. I recommend no more than 2 minutes per speaker.
Welcome your new son or daughter into the family.
Raise a glass to the newest member of your family and two families becoming one. This is a momentous occasion, and a heartfelt welcome will be the perfect cap to your killer speech.
Need a little Father of the Bride speech inspiration? This is what you need to see:
I needn't have worried; the process was precisely the same as it has been for all the best men speeches I've written in the past few years. The Bride or Groom gives me the information and tells me why this person they are stood opposite is so unique, and then I step in to help craft the speech. When it comes to your special day, Cosmopolitan events has proven itself to be an iconic wedding venue and function centre in Melbourne

Ask your speakers to prepare their remarks. Whether they write out what they want to say and read word for word or they write down their bullet points, I always suggest that speakers are prepared! I've seen waaaaaaay too many unprepared groomsmen try to speak off the cuff, get nervous and end up rambling on for 10+ minutes with a total lack of direction while guests look around confused.
TIPS FOR THE GROOM and BRIDE
Thank everyone.
First, and foremost, thank your parents and the bride and groom's parents. Then give a special shout out to the wedding party, everyone who helped put the wedding together, and your guests to celebrate with you. This is your chance to be vulnerable and tell everyone you love what they mean to you.
I've had comments before from people saying that having a speech written for you somehow devalues the emotional value that goes into it. I disagree entirely, I have been reduced to tears plenty of times when I have been putting a speech together, the amount of effort and thought that clients put into it has blown me away time and time again.
Plan these thoughtfully! If you're front-loading your reception activities, consider doing your speeches during dinner. Even if your guests enjoyed a cocktail hour, they're still waiting for dinner! Some have travelled quite far to celebrate with you.
Focus on your spouse.
After you've thanked everyone, make the rest of your speech about your wife or your husband. Tell them how much you adore them and how much this day has meant to you. Add personal details and get as specific as possible when telling them what you love about them.
Relive a few of the best parts of your relationship.
Tell everyone about the night you met, how you fell in love, your engagement story, or any other remarkable story that got you to this moment in time.
To put it simply, if you had loads of fantastic ideas for your house but weren't that confident with major structural work, you would hire a builder; likewise, if you wanted to lose a load of weight or feel fitter, you would consult a personal trainer. As the Wedding Speech Guy, I am here to provide advice, structure and some general assistance with creating a speech that your loved one will remember forever.
They've sat through your ceremony and made it to their dinner seats at your reception. Don't hold them hostage without food! Even if you have salads on the table, once you've done your dances, welcome toast and blessing, your guests are ready for that hot meal.
Toast to your loved ones and your future.
By this point, there will probably not be a dry eye in the house, but you still want to end with a heartfelt toast to the loved ones that surround you and to your spouse. Raise a glass to the love and support of everyone in the room, and toast to the dreams and wishes you have for your marriage.
Whether you're a partner, a Best man, a Maid of honour, a Bride, a Groom or an enthusiastic friend, I'm here to help you every step of the way. Here's to weddings of the future and speeches that last for about fifteen hours!
I highly suggest doing the wedding party speeches once your plated entrees are served to each table or after every meal has gone through the buffet line. Guests can easily listen and enjoy those speeches while they eat. Your guests will thank you, and so will your caterer.