Do you know how much to spend on a wedding gift? There is no one size fits all answer. The amount you spend should be relative to your relationship with the couple, your type of event (destination wedding vs. backyard barbeque), and your budget.
In general, the more money you have available for a gift, the more expensive and lavish it can be.
There is no set amount, but if you're trying to decide between two different items, it's always best to go for the more expensive one. Be sure that the person who will receive your gift appreciates what you have chosen and never buy something just because it's cheaper.
As you are preparing to buy your friend or family member's wedding gift, it can be hard to know how much money is appropriate. After all, the cost of weddings varies greatly depending on where it is being held and what kind of ceremony will occur.
It can be helpful to research this information ahead of time to avoid spending too little or too much on a gift.
What are some other things you should consider when purchasing a wedding gift? First, you'll want to find out if they have registered for anything specific so that you don't end up buying something they already own!
It has been difficult for many people to decide how much money they should spend on the wedding gift because it can vary in cost depending on their budget.
For some people, this may not be an issue, and they can afford to spend more than others; however, there are still a few tricks that could help figure out what's appropriate for your situation.
Keep reading for some tips on when and how much to spend on a wedding gift!
1. Follow a traditional wedding gift model
If you want to follow what tradition says about wedding gifting, consider the "cost-per-plate" model. This means basing your gift around how much you think the couple is spending per person at their wedding.
You might need to know how many people are invited to the wedding, where it will occur, and the time of year to come up with a rough estimate. For example, if you think the cost to attend the wedding is $100 per person, and you bring a plus one along, your wedding gift price tag would be around $200.
This method is a good way to determine a reasonable dollar amount to spend on a gift — if you're comfortable with doing a little bit of guesswork upfront. But, beyond this traditional route, gift-giving has certainly evolved and includes other factors that might contribute to your decision.
Traditionally, the average gift cost is equivalent to how the couple spends on you. For instance, if the couple will spend $110 per head on food and drinks, keep your gifts in that range. If you're going as a couple, you double the price.
But bear in mind that the aim isn't to pay back the couple. Instead, you're simply getting them something as a celebratory gesture.
2. Determine an overall wedding gift budget
At the end of the day, your budget will determine how much you'll spend on a wedding gift. This is especially true if you're working under certain constraints, particularly ones out of your control.
For example, if your finances have been negatively affected, you'll have to consider that when setting a budget and making a purchasing decision.
Even if you're not experiencing financial constraints, it's important to set a budget you're comfortable with — not just for the wedding gift itself but for all the things that come with a wedding celebration.
Once you have your overall gift budget nailed down, start perusing the couple's wedding registry to discover gift ideas that work for you.
How much to give at weddings is always a source of debate amongst wedding guests. Well, how much money you should give at a wedding depends on your relationship and your attending status. But the minimum check that's allowed is $50. So don't go below it.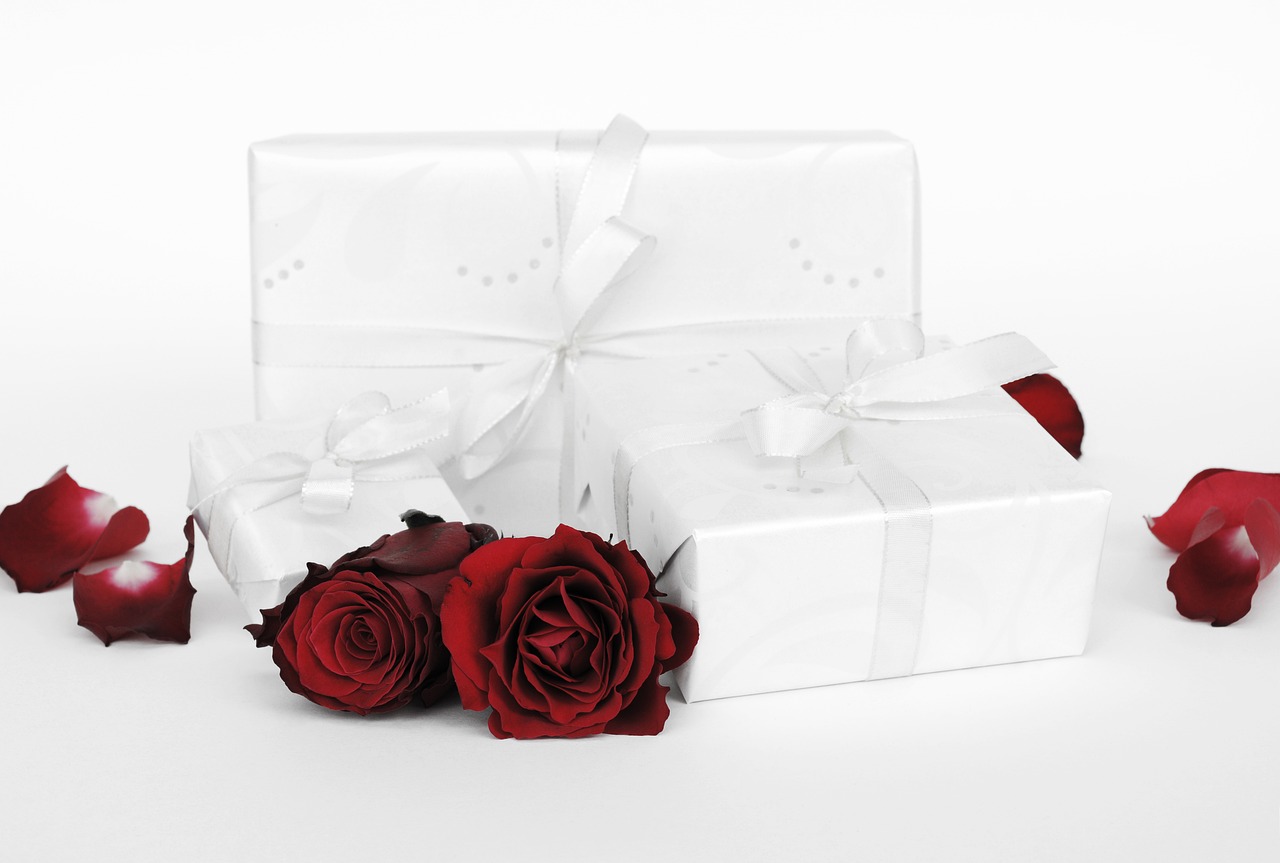 3. How Much To Spend On A Wedding Gift If I Am A Bridesmaid/Groomsman
It depends on how much of the wedding expense the couple covered. Another factor is if you are buying individually or as a bridal party group.
If the couple covered the cost of your wear and accommodation, a gift starting at $125 and above is perfect. You will get very impressive gifts from that price up to and shows gratitude to the couple.
If you are buying as a group, $100 combined by each of you will get a really expensive gift. One that will get noticed.
4. Break up your wedding gift budget for different events
It's a good idea to account for other wedding events you plan on attending, besides the big day. For instance, if you want to go to the wedding shower or engagement party, a good rule of thumb is to break up your gift budget by bringing a gift to all parts of the wedding celebration.
This is why setting an overall gift budget first is so important. Depending on how many wedding festivities you attend, you can purchase a gift for each event while working within your budget. Here's a general breakdown of how much of your overall gift budget you should spend on each wedding event:
Whether you're at the wedding party or find yourself invited to multiple wedding events, you should still buy a wedding gift for the couple as proper wedding gift etiquette.
Suppose you're attending multiple events that require a gift like the engagement party and the shower, budget accordingly and allow a certain amount of money to each gift so you can stay within your overall budget. Keep in mind that you should spend less on non-wedding gifts.
Just remember: A wedding present is a kind gesture from you to the couple getting married! So the focus should be more about celebrating the couple — and less focused on the specific gift or the amount you spent.
5. Should You Spend More On A Wedding Gift If You're Bringing A Date?
If you're bringing a date to the wedding, you should spend a little more on your wedding gift to consider that the couple will be hosting your date in the count for food and drinks.
Showing up to the wedding with a second person means double the thought in gifting. First, you should discuss with your date in advance if they'll be chipping in on the wedding gift, and then you can plan out the perfect gift from there.
You are not under oath to bear any extra gifts if you attend a wedding with a date or group of friends. But if you have a close relationship with the couple, you are morally bound to come with a gift double the cost or a bit over one adult head. This is to show support to the couple and pay for the extra plate of food.
As such, really close friends with a plus one should spend about $180 – $250. For others, $80 – $160 is fine.
6. Consider your relationship with the couple
Your relationship with the couple is another important factor in how much to spend on a wedding gift. For instance, are you an immediate family member, close friend, distant relative, or coworker? While this answer — along with your personal budget and comfort level — can help you settle on a gift that makes sense, here are also some loose price range guidelines.
Immediate family, close friend, or best friend: $100
Friend: $75-$100
A coworker or distant relative: $50-$75
Additionally, if you plan to bring a plus one to the wedding, spending 1.5x or 2x more on the gift is reasonable but not expected.
The amount of money you spend on a wedding gift depends on your relationship with the bride and groom. You'll want to consider how close you are to the happy couple before purchasing a gift, so your selection is appropriate.
When it comes to general gift etiquette, though, try not to spend less than $50 on a wedding gift no matter your relationship with the couple.
It's always important to think about your relationship with the couple before spending money. If you're very close with the couple, budget for their gift in advance so you're not feeling too overwhelmed when it's time to purchase a gift.
If you're not close with the couple, spend what you can and do your best to make the gift special.
Tip: If you're in the wedding party and have financial obligations for the various wedding festivities planned, like the bridal shower or bachelorette party, it's best to refer to your personal budget to guide your day-of-wedding gift.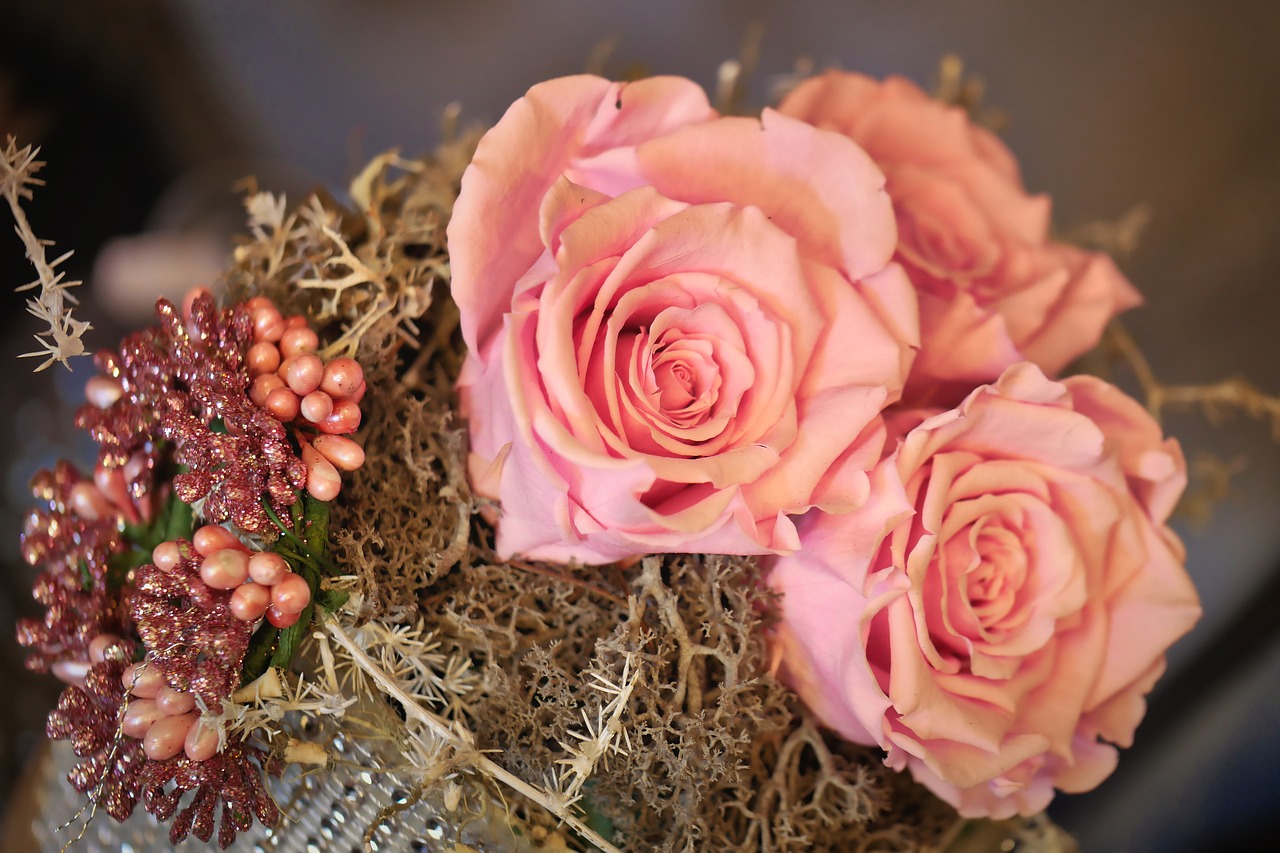 7. Account for the wedding location (destination or local)
If the couple is having a destination wedding, and you plan on attending, your presence is generally considered the ultimate gift.
Although this sentiment is still true for a local wedding, the nature of a destination wedding is that it may require guests to spend a lot more. As a result, whether you decide to bring or forgo a physical wedding gift ultimately comes down to your personal budget.
If you're attending a destination wedding, you can consider the money spent on travel and lodging when you purchase your gift.
The couple will be more understanding about the value of your gift being less than normal since you've spent a great deal of money on accommodations. So when it comes to destination weddings, give the couple a gift but spend what you are most comfortable with financially.
A destination wedding is not a cheap one, so much is not expected of gifts. We believe that the best gifts the couple can get are the presence of the guests because they made huge sacrifices.
After heavy travel logistics and some cash to get by, gifts are not necessary. But if you feel up to it, go right ahead!
8. Do You Have To Bring A Gift To A Shower?
If you've been invited to the bridal shower, you'll be expected to bring a gift for the bride-to-be or the couple (if it's a co-ed shower). However, you can lower the amount spent on the bridal shower gift if you plan on spending a moderate to a large amount of money on the wedding gift.
Don't feel pressured to go overboard with your bridal shower gift — it's completely acceptable to stay within a range that you feel comfortable with for this occasion.
A small but meaningful gift, along with a heartfelt bridal shower card, will do the trick. For example, try gifting the bride or couple with a custom pillow they can use in their home together.
9. Should You Buy A Shower Gift And A Wedding Gift?
Yes, you should buy a wedding gift for the couple, even if you've already given a shower gift. If you're involved in multiple events, each event will require a gift.
However, you can split up your budget accordingly to meet the standards for each event. When choosing gifts, remember to always spend more on the wedding gift than the shower gift.
Try giving the bride custom wine glasses at her bridal shower and saving the bigger gift for the big day.
10. Contribute to a group wedding gift
A group wedding gift is ideal if all the ideas for the wedding registry the couple comes up with is bigger than your budget. You may also have your eyes on something specifically pricey for the couple but are not buoyant enough.
This is where you join forces with either close friends or family. It is even better if you are part of the bridal party. You will present something huge as a group.
If you're heading to the couple's destination wedding or have financial constraints, a great way to gift is to go big on a big-ticket item with multiple wedding guests. It's especially helpful if you know other people who are attending the wedding.
This way, you can reach out to them and coordinate as a group, deciding what item to purchase on the couple's registry and how to split up the contributions.
This is a means to get more and save more. For example, buying a wedding gift as a group keeps you from spending as much if you purchased independently.
11. Can I Give Wedding Gifts That Aren't On The Registry?
About to Wed couples come up with wedding registry ideas that suit their needs, fit their lifestyle and are valuable. As such, if they are out of your budget range, you can get the wedding gifts not on the registry.
But whatever you get for them should align with their ideas so that the couple can use the gift.
If you have a very close relationship, you will know their tastes and the things they would love. But, if you're absolutely certain, you can buy them something not on the registry, and it will be a hit!
When choosing a gift, look at the couple's wedding registry first to see what works best. Couples use a wedding registry to make things as easy as possible for guests who are unsure of the couple's needs or wants.
The gifts included in the registry are certified gifts that the couple will love and usually consist of home decor, kitchen or bath needs, and entertainment items.
However, you're not obligated to purchase a gift using the registry. If you don't use the registry, you can consider buying a gift related to the couple's personality or a favourite hobby.
12. How Much To Spend On A Wedding Gift If I Am Invited To A Luxury Wedding?
What to give as a wedding gift or how much to spend should not be decided by the wedding class. The amount of money you will spend on a gift at a wedding at the park is the same amount you spend on a grand castle wedding.
Do not turn down invites or feel pressured by an exotic ambience, the pedigree of the couple, or 5-course meals.
Avoid straining your budget to buy a befitting gift. Your wedding gift cost is absolute by your relationship with the couple. They chose to have a luxury wedding, and that's not your problem.
13. Consider a cash wedding gift
Nowadays, it's okay and common to gift cash. In fact, many modern couples prefer it, especially if they marry later in life and already have everything they need for their home.
As a result, these couples add a general cash fund, a honeymoon fund, or even an experiences fund to which guests can contribute money — whether instead of physical gifts or alongside them. A cash gift is also a great option if you can't decide on a retail gift or don't have time to peruse the couple's registry.
Cash is becoming more and more of an acceptable wedding gift in the modern wedding tradition. If the couple already lives together, you may want to consider giving them cash or a check since they may not need gifts for their home.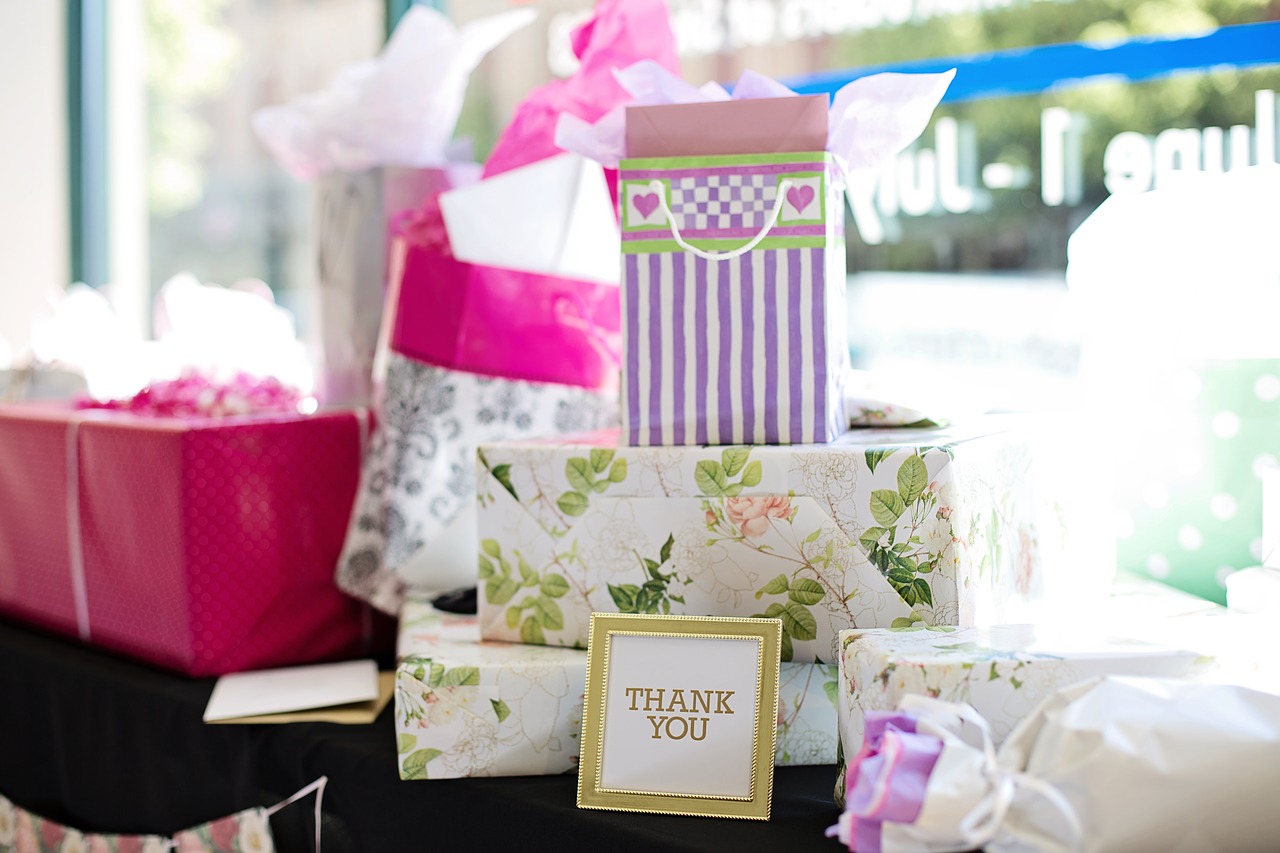 If the couple also has a honeymoon fund, you can consider giving them cash for their upcoming travels.
The world is dynamic, so are people. A lot of couples live together these days before marriage and have their houses well stocked. Others want to bag pack and travel the world, so they don't need gifts. Some couples do not even create a registry but make available cash payment methods.
So yes, you can pay cash, and it is very convenient. The best is if you're paying directly into an account or towards a cause like honeymoon packages. Do well to send it in before the wedding.
14. Time your wedding gift right
Etiquette suggests you have about a year after the couple's wedding day to send a gift, giving you plenty of time to decide what's best. However, at the end of the day, you as the gift giver need to do what's right for you and your budget, whether that means gifting within a year of the wedding or after that timeframe.
As a recommendation, try to extend the gift as close to the wedding date as possible — this way, there's less of a chance you'll forget, and it also helps the couple manage their Thank You notes a little easier!
15. How Much Time Do You Have To Give A Wedding Gift?
You have up to three months to give a wedding gift after the wedding day has passed. Original gift etiquette suggests one year, but with the ease of online shopping and a variety of shipping options, it's better to send the gift to the couple as soon as you can.
You can mail your gift to the couple's address (or whoever is responsible for handling gifts) one to two weeks before the wedding. If you're unable to do so, the three-month rule kicks in after the big day.
The honest fact is that the earlier you can send a new couple your gift, the better. It is more interesting opening gifts while the wedding glow and rush are still present. But do not put yourself under any pressure.
If you are not financially or emotionally up to the task of getting a gift during the wedding, rest easy. You have up to one year after the wedding to send in your gifts. After that, would you mind doing it? After that, do your own convenience, and who knows? It may be a pleasant surprise to the couple.
If you're giving a gift late, try going the personalized route with a special gift such as a custom canvas print or framed photo that features a beautiful wedding shot of the couple.
16. How Much To Spend On A Wedding Gift If I Am Not Attending?
What to give for a wedding gift if not attending depends on your relationship with the couple. How much to give for a wedding gift is dependent on your financial disposition per time. Send a healthy gift if you have a personal relationship with the couple and can't make it.
If you feel you were a last-minute guest considering a couple you aren't close to, send a handwritten congratulations. This may be through the RSVP. You are also saved from spending as much as you would have spent if present. A gift between $30 – $40 will do.
17. Wedding Gift Check Etiquette: How To Send?
Appropriately sending a wedding gift in the form of a check is by addressing it to either the husband or wife. This will enable them to cash it instead of getting a bounce at the bank due to a conflict in account details.
If you have the urge to add a complimentary message, then pen it down in the part of the check allocated to comments.
It is very wrong to address a joint check to newlyweds using their new surname. That is an assumption on your part as you don't know if they will retain their individual names.
Although guests used to bring their gifts to the actual wedding, modern wedding gift etiquette calls for mailing your gift to make things easier on the couple.
By mailing your gift to the couple or gift handler's house, the couple can avoid moving gifts from the venue to their home as many couples receive many gifts. For example, if you're giving the couple a wedding card with money in it, it is okay to give the card to the designated person handling gifts at the wedding.
Avoid giving cards to the couple directly as they'll be busy greeting guests and enjoying their reception.