The wedding day is one of the biggest days in a couple's life. It can be overwhelming and stressful to plan for it, but it is worth every moment you put into making your big day perfect.
The most important part of planning your wedding is writing vows personal to you and your significant other. Your vows should reflect your relationship with each other and what you want from marriage moving forward.
Wedding vows are one of the most important parts of any ceremony. They set the tone for your marriage and can even guide it. The following blog post will be about writing your own vows. In addition, it will include tips on being more creative, overcoming writer's block, finding inspiration, and other helpful hints.
It's not just about saying how much you love each other and promising to stay together forever; it's also about creating a unique ceremony for yourselves. It can be hard to write something that captures everything you want to say in those few minutes, but finding inspiration will be easier than ever if you follow these simple tips!
Writing your vows is a very special moment. It's an opportunity for you and your partner to share what is in your heart with each other and the world.
The most important thing about writing your own vows is written from within – with honesty, sincerity, vulnerability, love and commitment.  A great way to start may be by sharing one of your favourite quotes or poems as a jumping-off point.
Here are some tips on how to write vows that will impact not only yourself but also those who are watching this special moment unfold.
Wedding Vow Template
While traditional wedding vows are usually very structured, you don't have to be quite as strict while writing your own. This outline is a great place to help you get started.
1. Say "I love you." 
This seems like a no-brainer, but Honaman says she is shocked at how many couples leave those three little words out of their vows.
2. Tell your partner you'll be there through thick and thin. 
Communicating that you'll be there for your partner through the highs and lows is an integral part of your wedding vows. Traditional vows are pretty strict regarding this clause, including strong words like through sickness and health and for richer or poorer. However, you should include this clause in your own way as a part of your personalized vow.
Most wedding vows touch on sticking around through good times and bad. "The reality is all marriages have cycles of peaks and valleys," Honaman says. "It's nice to communicate your intent to get through those valleys together."
3. Share personal stories. 
It's so much more interesting for friends or family to hear about your odd quirks and raw personal moments. "Guests (and your S.O.) want to hear vows that are real," says Dent. "If you've been through bumpy spots, you should express that."
4. Make promises. 
Vows aren't just cute anecdotes—they are a promise and serious commitment that you're making in front of many witnesses. That doesn't mean they have to be heavy, though. "You can vow to not only stick by their side forever but also to be the one to kill spiders whenever they creep their way into your home," says Dent.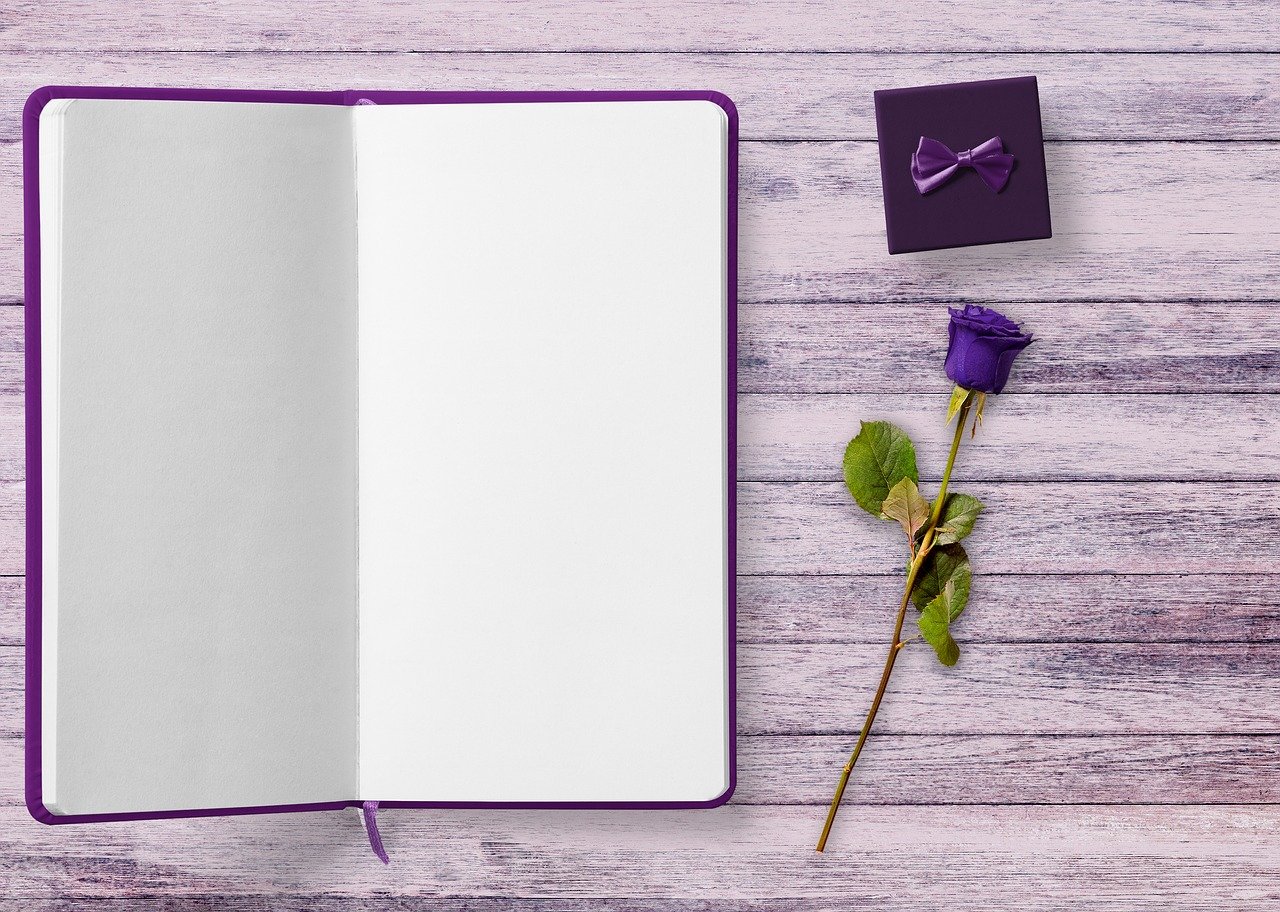 5. Acknowledge the support you'll need from others. 
You've gathered your friends and family to celebrate your wedding, but you'll need them just as much during your marriage. Honaman recommends you acknowledge "the role of family and friends who will help support you when times get tough."
Wedding Vow Tips
Here are our experts' top tips for writing—and delivering—your own wedding vows.
1. Don't wait until the last minute. 
Many couples wait until weeks, sometimes days, before their wedding ceremony to start writing their vows. Don't procrastinate! Start ASAP. You'll be less handicapped by fear when you begin. Plus, you'll have plenty of time to edit and rework your vows as needed.
Plan to have your vows written three weeks before your wedding. Trust us: You'll be thankful for the rehearsal when those wedding-day jitters kick in.
2. Start Separately
When you're ready, schedule some alone time to work on your vows independently. Even if you're planning on having a coordinated exchange, you don't want to influence each other's words just yet.
We recommend starting about one month before the big day. By then, all your planning and decision-making will be nearly finished, and you can focus your mind and heart squarely on the day's emotion.
3. Ask Yourself Questions
It's easy to get stuck trying to decide what you want to write. So instead, use questions as writing prompts. Some of our favourite questions to use are:
What makes your relationship unique?
Why did you say yes to his proposal?
How do you envision your marriage?
4. Enlist Help
Discuss your vision with your officiant before putting pen to paper. Not only can the expert provide guidance, but you'll have to coordinate to make sure all the bases are covered.
For instance, is the celebrant going to ask, "Do you take each other in matrimony?" and thus prompt the ring exchange, or will you cue up the major moments?
5. Make a list of all your thoughts. 
When it comes to your wedding vows, you don't have to start writing them straight away. Instead, start by jotting down the things you love about your partner.
Next, write down what you're looking forward to the most in your marriage and what promises you want to make to them. When you're done, go over your list and highlight your favourites. You can use those as starting points for your vows.
Jot down all the things that come to mind about your spouse or marriage. Then, revisit these notes later and highlight your favourite items as the starting points for your vows.
6. Be Creative
From poetry to spoken word and even songwriting, don't be afraid to break tradition when it comes to your personalized vows.
Find the best creative outlet for you when expressing your love for your partner and use that. Think spontaneity and romance. What's something that only you and your partner would understand?
7. Keep It Meaningful
When it comes to your vows, keep it heartfelt and meaningful. As much as you might want to take ideas you've seen online, it's best to keep them authentic to who you are. Then, of course, you can throw something in there that will make your partner laugh too.
Every couple needs to have a good laugh on their wedding day after the stress of wedding planning. Just try to avoid having too many jokes. Balance is key. Make sure to say "I Love You". As obvious as this sounds, it is possible to forget.
Lots of couples do. However, those three little words are an essential part of your wedding vows that should not be overlooked.
8. Become Inspired
Choose to write your wedding vows in a place that inspires you. Maybe you write on the shores of the beach where you two regularly stroll.
Perhaps the booth of your first date is where you write for an afternoon. Putting yourself in a romantic and meaningful setting will wake up your vow writing muse.
9. Write up to three drafts. 
Take a few days—even a week—to give you and your vows some space. Then, go back and reread them up to three times, but try to stop there. Continuously rewriting has its challenges.
Don't try to include everything. It's understandable to want to fit everything you're feeling into your vows—but in reality, you can't contain it all.
Whatever you do, do not binge write your vows on the eve of your wedding day. You need to take a few days or even a week when it comes to writing your vows. Write them down, give them some space, and then go back and reread what you wrote.
It would be best to do this one or two more times to be sure that everything is in order. If you find yourself rereading it and still editing after the third time, you're probably second-guessing yourself. Continuously rewriting your vows could drive you crazy.
10. Identify a Theme
Just like you could describe the theme of a movie or a book, your wedding vows can have a theme to tie everything together too. To identify your theme, reflect on what your relationship represents.
Is it unconditional love? Perhaps it's humour or kindness. Use your theme as the focal point around which your vows are written around.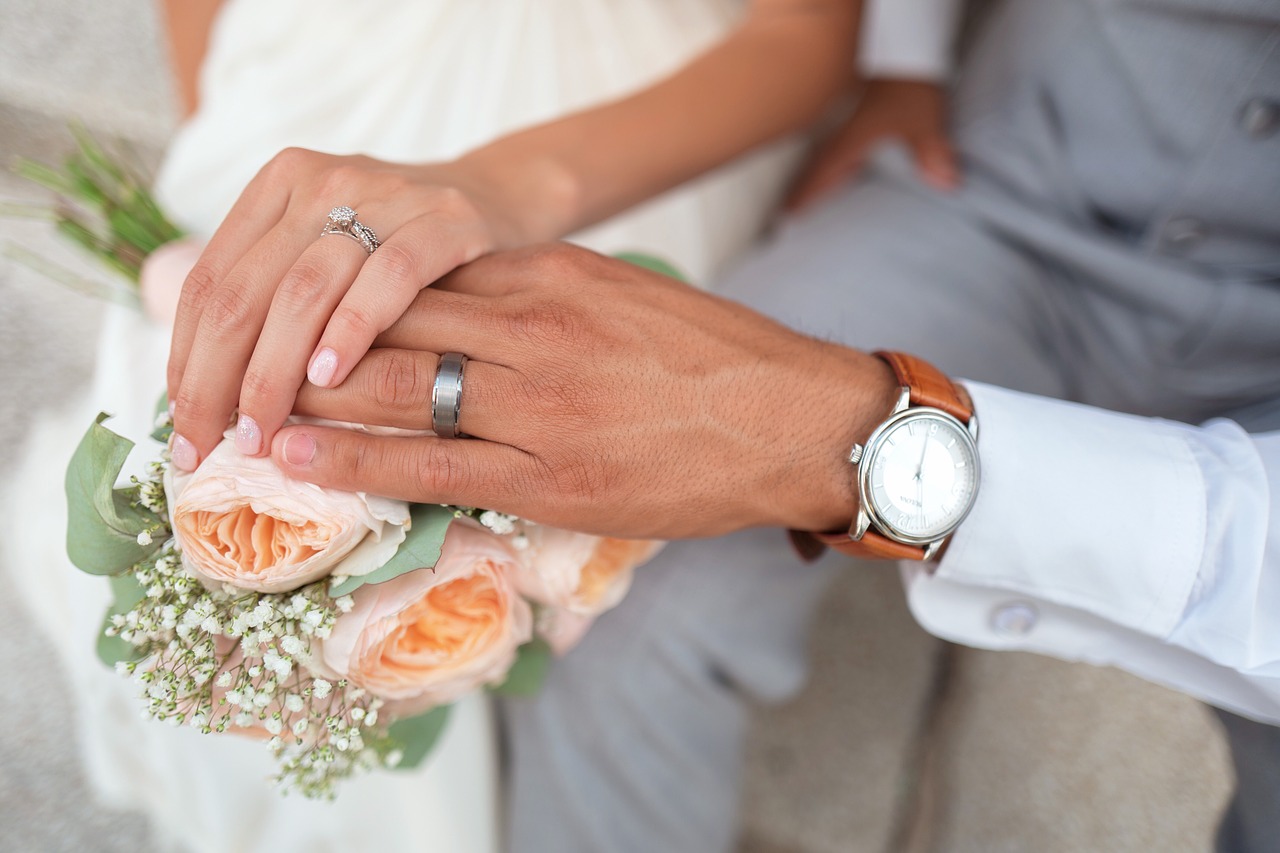 11. Avoid words like "always" and "never." 
This kind of absolute language is all but impossible to live up to. It's not always going to be easy, so don't promise perfection.
12. Time Them
Remember that your vows are only one part of the ceremony. You may start with a bunch of ideas as you brainstorm, but you should narrow them down. Then, say them out loud and aim for your part to be no more than a few minutes.
13. Embrace sentimentality. 
This isn't the time to worry about being corny or cheesy. "If the words are heartfelt, then they're not cheesy," says Reynolds, M.Div. "I've never heard vows that made me roll my eyes."
Go after laughter. The ability to make your significant other smile and even laugh out loud during your ceremony will serve you well in your marriage.
14. Get inspired by books, songs, movies, and poems. 
If you have a favourite line from a movie or song that expresses your feelings, use it as a starting point. And don't discount children's books or media as they often have a way of communicating deep, complex emotions in simple sentences.
Once you've gathered your thoughts, feel free to start looking for external inspiration. For example, some brides and grooms consult movies, books, or other couple's vows. Go ahead and borrow a favourite quote if you'd like. You can also mix traditional wording with personalized phrasing.
15. Practice reading out loud. 
The only way to make sure everything sounds perfect is to hear it out. "Reading your vows out loud will help you catch spots where the grammar might be iffy or where you're missing a word as well as figure out if the structure is cohesive," Dent explains.
When you read something in your head, such as your vows, it is easy for your mind to supply some missing words. To make sure everything is perfect, read it aloud.
You'll catch the spots where your grammar is weird or where you're missing a word. You'll also be able to figure out if the structure of your vow is cohesive. This is a tip that many good editors use, and you should too.
You don't want the first reading of your vows to be in front of your fiancé. Work out any nervous ticks by practising weeks before your ceremony. Try reading your vows to a friend who can provide constructive feedback. You can also video record yourself to self-critique.
When they're all set, definitely practice, but don't stress too much. Johnson recommends writing your vows somewhere to have on the big day, just in case. Give a copy to your officiant, best man, or maid of honour as a backup.
Or, to worry even less about memorization, ask your officiant to read your vows aloud line by line for you to repeat.
16. Practice Progress Over Perfection
It's easy to judge our writing. But, don't let your standard of perfection prevent you from writing your wedding vows. Instead, write from the heart. Understand it's a process.
You'll likely write more than one version of your vows. Then, you'll edit, rewrite, and edit some more. This is progress, and it will move you forward toward creating your unique wedding vows.
17. Indicate pauses and intonation. 
"You'll want to allow time to laugh or tear up without interrupting your flow," says Dent. "For the best comprehension and emotional reactions, take it slow and focus on breaks, pauses, and intonation."
18. Ask a trusted friend to listen. 
For this part, you'll need a trusted friend who is excellent at keeping secrets. They'll be able to pick out any other few mistakes you still didn't see, and they can give you constructive criticism.
This will help improve your vows and make sure that you are getting your message across correctly. This friend could be your best man or maid of honour if they fit the criteria mentioned above.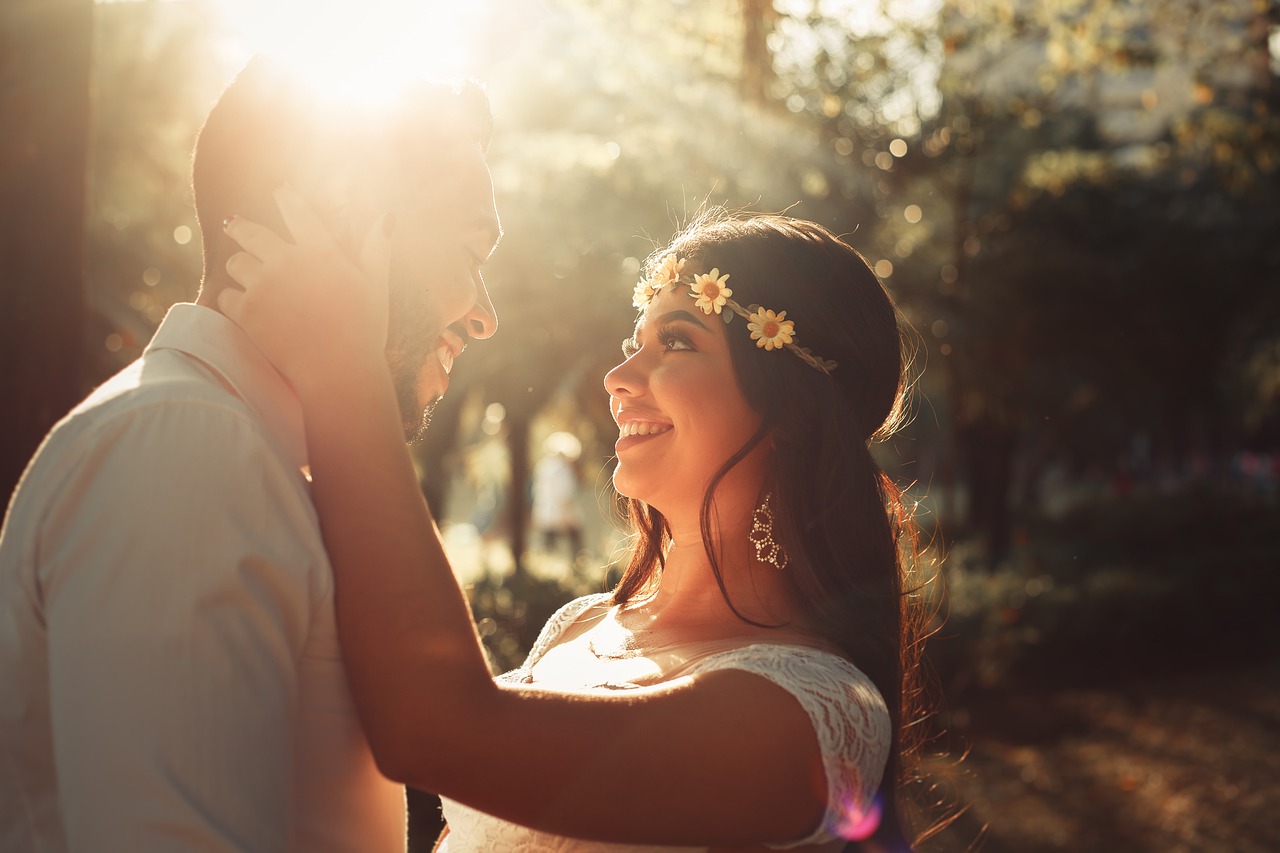 A close friend who is a great sounding board (and a pro at keeping secrets) is an important ally to have. "They can give you constructive criticism and help you improve your vows to make sure you get that meaning across," says Dent.
19. Make a fresh copy of your vows for the ceremony. 
It's important to think about how the vows will look when they come into public view. Rewrite or reprint a fresh copy, or consider reading them from vow books. "Yes, the focus will be on the words themselves, but the aesthetics matter, too," says Dent.
20. Don't Try to Include Everything
You won't be able to include everything, so don't try to. But, understandably, you want to add and express everything that you're feeling.
Still, wedding vows should last a maximum of two minutes. So as crucial as your promises are, they shouldn't drag on. We don't want anyone tuning out during such a beautiful moment.
21. Hit the Basics
Of course, don't forget the must-haves. Vow exchanges always include, well, vows. For that, take this tip into account: "Focus on what marriage means to you. What are you saying yes to, and what can you promise your partner?" says the Rev. Jeddah Vailakis, an interfaith minister in New York.
If your words are guiding the ceremony, mention the rings, as well. Someone has to signal that it's time to put them on. These "ring vows" are short, no more than one or two sentences. "With this ring, I thee wed" is the classic phrasing, but you can get creative.
22. Avoid Cliché's
Forget commonly used quotes about love. We've all heard how love is patient…love is kind. Instead, write stories that are specific to your relationship.
The more detail, the better. Instead of simply saying that you love how adventurous your fiancé is with you, try saying something like, "I love your adventurous side, like the time you taught me how to surf in Costa Rica." Love is in the details.
23. Track Your Word Count
Pack your love story into a sweet, little package. Make it your goal to write around 390 to 650 words. This is three to five minutes in speaking length.
While it can be challenging to keep it concise, your wedding vows will be more engaging and meaningful when you do. If you're having trouble editing your work, consider working with a professional wedding vow writer.
24. Talk with Your Fiancé
Eventually, make a date to sit down together to share your thoughts. If you want your specific words to be a surprise, at the very least, ensure you both agree on each other's length or format. We also advise getting permission before sharing something especially intimate about your partner or relationship.
You may also decide to have multiple versions—one for your public ceremony and one to share privately. Discuss this option, too.
You won't want to share your vows with your fiancé before the wedding, but you will like to discuss some technical parts. For example, how long do you need to read your vows? Are there any subjects that should be off-limits? Discuss these logistical questions to align on how you plan to write your vows.
25. Keep the vows a secret from your partner until the ceremony. 
"Your vows are a gift to one another, so don't share them ahead of time," Reynolds explains. It will make the ceremony all the more impactful and emotional if you're hearing them for the first time.
26. Hire a Professional Wedding Vow Writer.
Still, struggling to write your own wedding vows? You may want to consider collaborating with a professional wedding vow writer. We work with couples to co-create custom wedding vows that truly speak to what's in their heart.
27. Preserve Them
You've worked too hard not to have a copy forever. We like keepsake vow booklets for this purpose. Alternatively, or additionally, honour them in other ways, like décor at your reception. This couple had them written on their cake!
28. Stay True to Yourself
Don't feel the pressure to write something that sounds formal. Speak from your heart and de­scribe your emotions. Then edit the text to stand the test of time—consider whether you will feel moved by these words when you look back on them later.
If comedy isn't your thing, then don't try to be funny. Your vows are about you, so don't force anything unnatural. Does that mean saying something sappy instead? Go right ahead.