Planning a wedding can be daunting, but it doesn't have to be. There are so many ways you can make your small wedding intimate and memorable.
If you're a couple who's been together for a long time and have always imagined what your wedding would be like, but now that the big day is here, you're feeling unsure about going through with it.
The idea of celebrating your love in front of everyone can feel overwhelming, and there are several reasons why you may want to consider scaling down. In this blog post, we'll explore some of those reasons and offer advice on how to go about planning a small wedding.
Planning a smaller event can be just as rewarding and special. Plus, it's easier on your wallet! Here are some tips for planning the perfect small wedding.
What is the best way to plan a budget-friendly event?  First, make sure that all of your vendors are aware of your budget constraints. You may also want to consider holding off on booking venues until closer to the date since they tend to get more expensive as time goes by. Finally, when making decisions about food or favours, keep in mind that these things will cost less.
What are you and your partner looking for at a wedding? For some, the idea of planning a wedding brings about many sleepless nights. Of course, planning is already difficult when there are two people to coordinate, but what if you have had to plan it all yourself?
You may be feeling overwhelmed by the prospect. Do not worry! Our blog post will cover everything from deciding whether to invite certain guests, who should walk down the aisle with you and more!
This blog post is full of helpful tips for planning a small wedding to ensure that both partners feel included throughout.
Is A Small Wedding Right For You?
It's scary to break tradition – we know! But, so much is marketed to young people, especially young women and girls, telling them they need the biggest, newest and best at their wedding.
The traditional wedding industry thrives on competition and insecurities, always trying to convince us that we won't be happy unless we have the latest___ (insert: dress, venue, food, DJ, florals, etc.)
People are beginning to wake up to the idea that bigger isn't always better, but we're aware traditional weddings aren't going away anytime soon. So instead, we want to help couples realize their dreams by shutting out the noise, ignoring the judgments and comparisons, and listening to their hearts. As cheesy as it sounds, you already know what kind of wedding you want – you just have to open yourself up to your most honest desires!
Start by rewinding everything you think you know about weddings. Everything you can think of that begins with "I'm supposed to…." Then, pause because that's not true! If it's something you want to do at your wedding, you of course can!
But you aren't supposed to do anything – everything that happens on a wedding day is something you get to do. So re-framing your marriage experience as something you're in total control of will make it a much more fun day for you and your partner!
How Do I Make A Small Wedding Special?
With a smaller guest list comes the opportunity to have access to a larger number of incredible venues. That will give you the liberty to choose where to hold the ceremony or reception, offering all kinds of creative aspects.
What makes smaller weddings special is the focus on the couple and the people they love most; after all, that is what weddings are all about. Including your close people more actively in the ceremony or celebration can add so much charm and genuine emotions. For example, you can have your guests read a line of prayer or stand in a circle as you say your vows.
Another positive aspect of a small guest list is endless options to personalize details and deliver a unique high-end experience.
Focus on statement pieces to enchant your guests like artfully designed cakes, dreamy floral installations, authentic fine art stationery designs, etc. With small receptions, it is all about recreating the extravagance of a large-scale event into a small one by focusing on the details.
How To Have A Simple Wedding?
1. Is it OK to have a small wedding?
It is great because you spend more time with each guest and can enjoy the moments together. You also have the opportunity to knock yourself out with beautiful details, giveaways, and great food.
It is important to find the best middle way for you, considering the budget, the people you must have around you, what moments you want to spend with them, and the location you dream of.
2. Have A Pre-Wedding Photoshoot
Planning a small intimate wedding begins with the pre-wedding photoshoot. Scout for a photographer that's invested and interested in your story. One who understands your chemistry and can capture it to perfection. Beach poses, romantic hand-in-hand walk, yoga poses are some of the most beautiful photoshoot styles.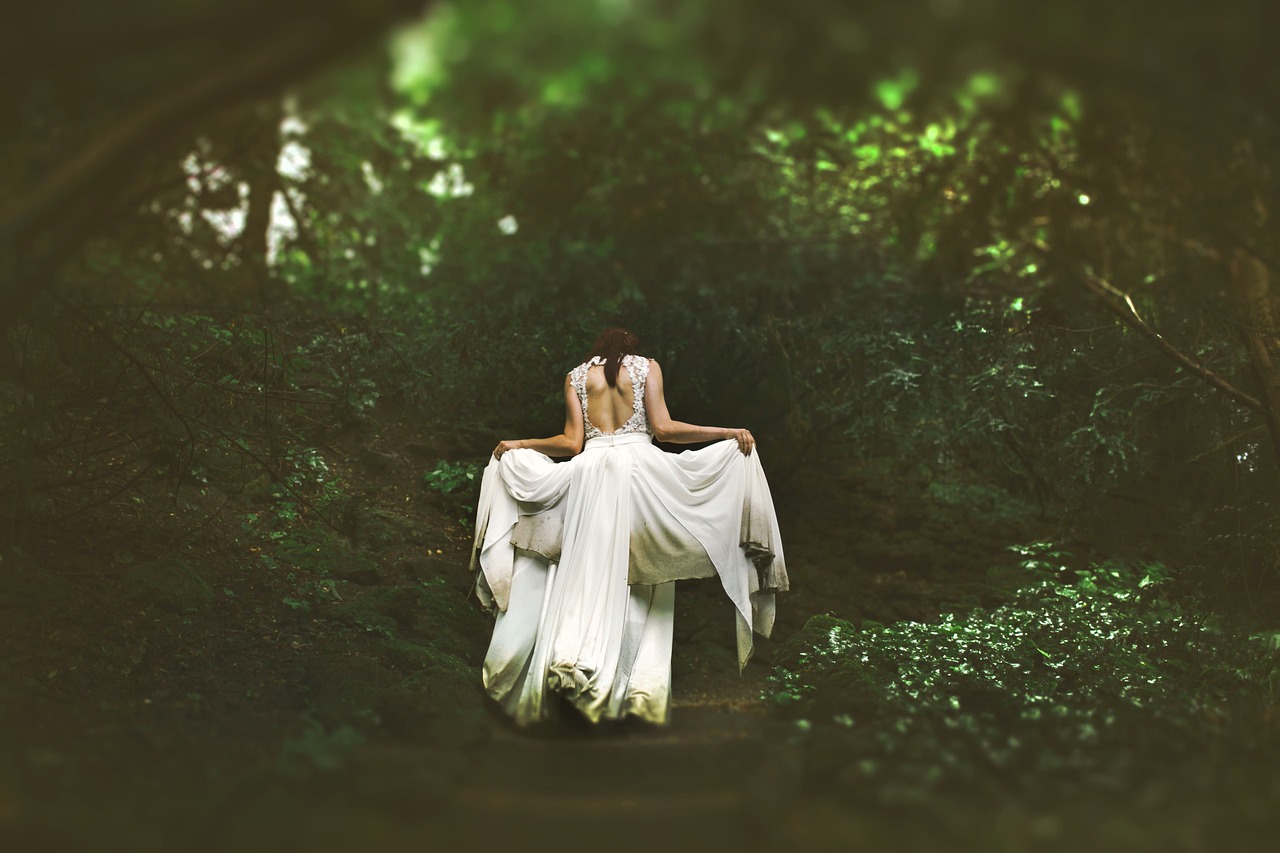 3. Get Ready Together
The essence of planning a very small wedding is for lots of privacy. Hence, getting ready together helps you take the wedding day jitters away. You also get to spend more quality time with each other. It's also easier for the photographer to take formal photos before you step out.
4. Have An Intimate Vow Ceremony
Saying your vows in private is one of the most intimate wedding ideas. Whether you've chosen traditional or non-traditional vows, the ambience matters. Use a beachside or garden venue to say your vows. You may also have your pet play a role as best "anything" or do it indoors.
5. Choose A Buffet
When the gathering is intimate, choose an interactive dinner. Instead of servers, create a buffet station for guests. It encourages mingling. Go with seasonal foods with garnishes such as green beans + filet mignon. Couscous salad + vegetable, seasonal salad, etc. You may also choose everyday foods like barbeque specials.
6. Have An Outdoor Reception
A part of your small wedding plans is the reception. Take it outdoors, and you'd be sure to get the most stunning backdrop. Nothing can beat an Alfresco wedding style. Let the outdoors influence your decor, cake, and theme. You'll also be quite surrounded by nature and elements fostering intimacy.
Planning a small wedding gives you the option to choose an incredibly beautiful non-traditional venue! Unfortunately, unless it's a field on someone's private property, we cannot think of a single location outdoors that can support hundreds of wedding guests.
If you want mountain views or desert rock formations in the background of your wedding photos, you're going to have to plan a small wedding. It's impossible to get more than a handful of people to the Taft Point overlook in Yosemite National Park or even more than a dozen on the valley floor.
There's nothing wrong with choosing a more accessible location (like your backyard). Still, the most epic elopement locations you've seen pictured on social media can only be accessed responsibly by small groups of people. Planning a small wedding allows you to choose whatever epic location is your dream wedding venue!
7. Or Celebrate At Home
Having your small wedding out of the comfort of your home is one of the best ways to get intimate. Set canopies or decorate your home with string lights, flowers, or greenery. You can have your dance floor set up on your lawn. Have guests socialize in a very comfortable environment.
Top Reasons To Plan A Small Wedding
There are many reasons to plan a small wedding – budget, venue, family dynamics, avoiding stress, the ability to be intentional and detail-oriented, and especially the freedom to have fun!
Most weddings happen in a small time frame. However, you'll likely be celebrating over the course of a day or weekend, and the number of people in attendance drastically affects your ability to do it all in that timeline!
Think about it this way: If you had siblings growing up, you know how long it took to get anywhere. Someone was always forgetting something, had to use the restroom again, needed a snack, etc. Leaving the house took multiple attempts each time!
1. Preserved intimacy
A small wedding allows you to marinate every moment. There's no dramatic over-the-top affair. Just you, your lover, the people that mean so much to you, and the beautiful ambience.
2. Reduced stress
The truth is that wedding planning is stressful no matter the size. But when you're planning for people who are a close part of your life, the need to impress isn't there. They love you just like that. So the stress reduces.
3. Lower cost and better quality
Small weddings don't mean cheap. But with the small number of guests, you spend way less and have so much to splurge on them.
4. More venue choices
With big weddings, you want venues that can accommodate everyone with some space left. Unfortunately, this doesn't leave room for many choices. But when the wedding is small, you can use that museum or park.
5. Perfect customization
A small wedding lets you get creative with personalizing and tailoring your wedding to your tastes. You have total control and freedom to leave your touch.
6. Cherished memories
Memories from your small wedding will remain evergreen. This is because it was all about you and your needs, surrounded by only yours. There are no strange faces in pictures.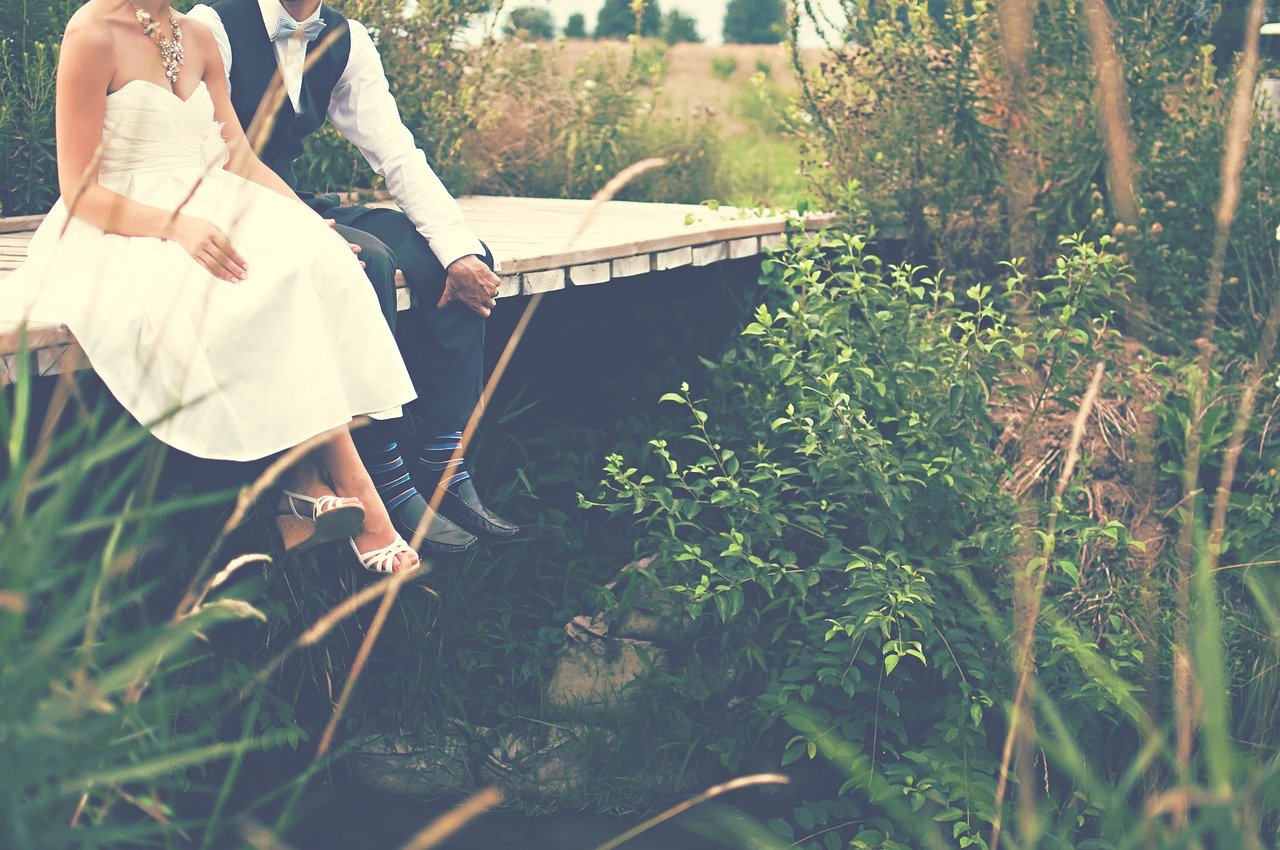 Advice For Keeping The Guest List Small
Use your location as a way to narrow down the list – be practical & considerate of the environment you'll be bringing people into.
Curate your guest list based on who you want to be there, instead of who you think is expected to be there.
Explain to those who aren't coming why a small celebration is important to you.
Plan ways to help those who aren't coming feel included – have phone calls, video calls, or spend quality time with them leading up to or following your wedding.
Prioritize your well being. Don't invite people who aren't supportive of you, your relationship, or your choices. Don't invite negativity or judgment, even if it's a close family member; remember, this is your day.
Main Benefits Of Intimate And Small Wedding
Why choose an intimate wedding? It's simple: "LESS IS MORE", and the minimalism concept is now spreading worldwide with much success.
1. Personalization
Small elegant wedding trend is simple—quality over quantity — from food and beverage to design and the guest count. As a result, couples are hosting celebrations where no detail is spared, and a budget can be spent on higher-impact elements.
It is a gift to have unlimited flexibility in planning, customizing, and choosing every element of a unique, intimate wedding. Including but not limited to environments for guests, custom food experiences, curated cocktail menus, table décor, immersive pieces, floral installations, and entertainment.
Your imagination is the only limit.
2. Relax With Closest Friends And Family
When you have a smaller wedding, you're reducing the way you would with a sauce. It becomes tastier. It begins when you reduce the guest list, the need to please a large group disappears.
You have the freedom to enjoy more and focus on the smaller details. Small intimate wedding ceremonies are much less formal and more spontaneous. Guests love spontaneity and real genuine displays of emotions, where they are an irreplaceable part. In addition, smaller weddings give you more time to figure out what you want.
They need less production too. You can create something delicious that is effortless and magical for everyone involved.
3. Small Weddings Are Easier To Plan
Planning a small wedding is so much easier than planning a big, traditional wedding! Everything from the size of the venue to the number of plates at the reception – a small wedding or elopement will relieve a lot of stress.
Each additional person invited means catering to their dietary or physical needs (especially if you're planning an outdoor activity like a hike), trying to dedicate time to spend with them throughout the day, and coordinating any travel if you're eloping at a destination.
A small wedding reduces your checklist while also simultaneously providing so much value to what you do include! Those who are present at your ceremony won't be straining to see while seated ten rows back; they'll be standing off to the side where you can look over and see the happy tears in their eyes.
Smaller weddings are also less likely to be overrun by family drama (this isn't guaranteed, but we're hopeful)! Family dynamics are complicated, and inviting everyone can get a bit messy when divorced parents, new spouses, step kids, or significant others expect to be asked.
In a perfect world, people will set aside their differences to be present and support you on the day you commit your life to your partner. But, this isn't a perfect world. People have feelings that crop up at inopportune times and can get in the way of your ideal experience.
This might sound harsh – but you don't owe anyone an invitation to your wedding! Don't let others' emotions hijack your wedding day, and if that means reducing the number of people invited to avoid drama – do it!
4. Unique Experiences
Entertainment is yet another side effect that takes small weddings to another level. Being in complete control of entertainment solutions offers choices that can only work for small groups. How exciting is that!
One of our favourite examples was having a baby elephant at a Phuket beach elopement ceremony. It is more and more common for couples to include their friends on the wedding day. So everyone has a role during the day.
Not in the traditional ceremonial sense. Creative, meaningful living theatre as a way to celebrate a small wedding. Uniqueness at its best. Not a single wedding arranged this way can be replicated.
Tips On Planning A Small Wedding
Planning a small wedding is definitely easier and much less stressful than a big wedding. However, a destination wedding with your closest family and friends is not just the ultimate trend. It is also highly recommended to enjoy a wedding, a honeymoon and a holiday simultaneously.
Most of the couples who decided to have an intimate wedding have a very clear vision. The number of seats does not dictate the drive of cutting the guests list. Instead, the idea is to share the day with the most important people in their life.
Enjoy every little meaningful moment and have fun! From that vision to booking a destination wedding and sending out "Save The Date" notice is a very small step.
1. Who do you invite to a small wedding?
The must-have guests are definitely your closest and dearest family and friends, for both the bride and groom. These are the persons you want to have with you while you take this lifelong commitment with a ceremony and then celebrate with you big time.
Don't forget, it is also about having fun, so you must also invite your friends that are great mood boosters and that love to celebrate with you.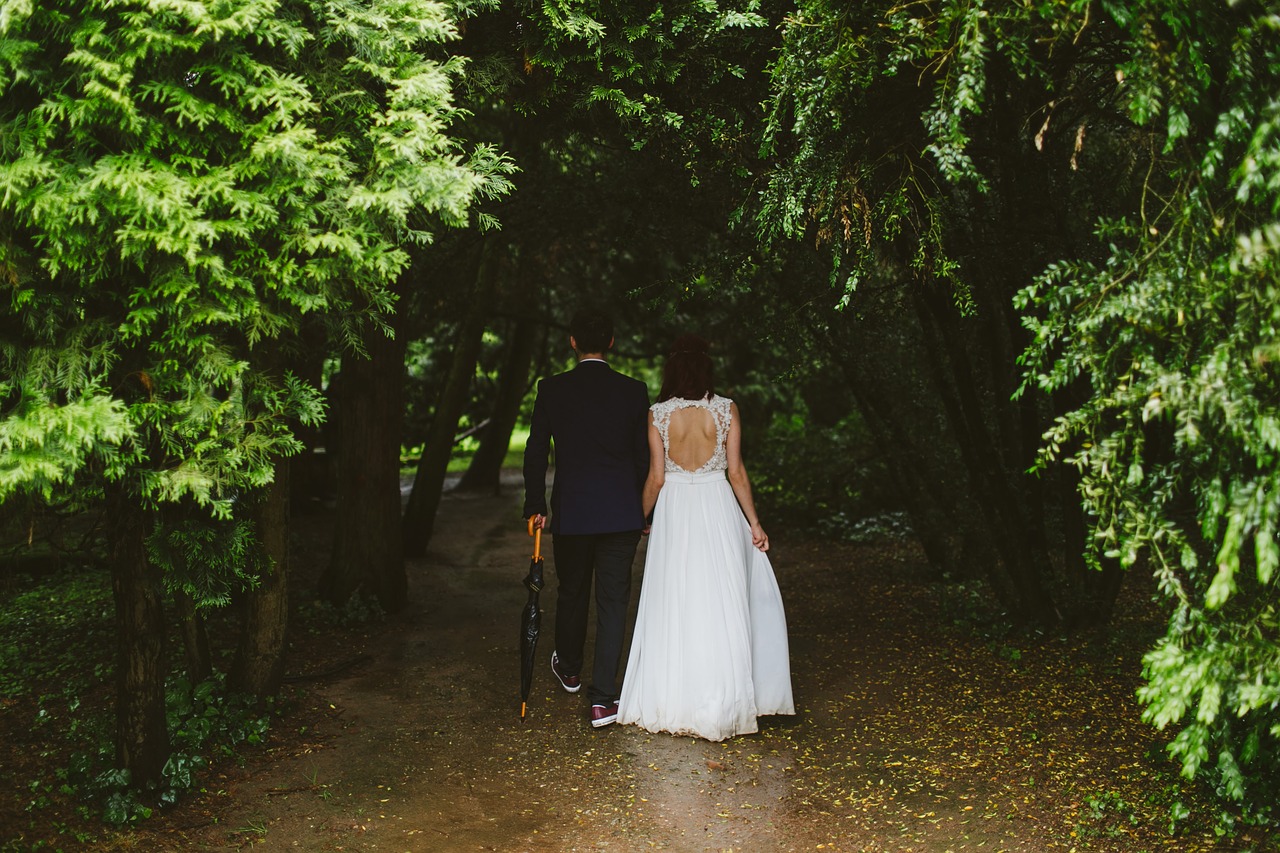 2. Pick a date
Despite big wedding planning, micro weddings allow couples to pick a date without a massive advance. It's almost like turning a wedding into an elopement with few guests. However, short notice is doable, and you can consider it.
Keep in mind, your guests are the most important people in your life, and they will quickly respond with 'yes' to travel with you to your destination wedding.
3. Set a budget
Do you want a full house with a basic wedding experience? Or a few numbers of people enjoying only the best you can offer? Decide on this and create a budget to suit.
Something people don't talk about enough when it comes to planning a wedding is the budget. "Budget" is the word that comes up when you're talking to vendors and squirming a little because you've never spent this much money on a single day in your life – but this is your wedding!
We'll never suggest anyone spend more on a wedding than they are comfortable with, but it's hard to look at the cost of an average wedding in the United States (over $30,000) and not think many people would prefer to spend less. But when you're planning a traditional wedding, the numbers add up fast.
The average catered meal is $40-$60 per person, not counting drinks, and suddenly you've just spent $9,000 feeding 150 people a mediocre meal! Venues begin around $5,000 for a day and go up to tens of thousands of dollars if they're all-inclusive. At some point, the numbers get so large that they don't feel real anymore. What if you could just avoid those costs?
You can do a lot with your wedding budget when you plan a small wedding instead! Invest in the things and experiences you want to have, rather than the stuff expected at a traditional wedding.
One of the comments we often hear from couples planning elopements is that they value experiences more than things, and they felt all the stuff piling up while preparing a traditional wedding didn't feel true to their values.
For example, much of what you're paying for with a traditional wedding turns to waste when the celebration is over. A small outdoor wedding significantly reduces waste and cost. If you're getting married in a national park, there will be a photography and special events fee – probably around $300.
Tip: Determine the number of guests by the amount you're willing to spend and not the other way round.
4. Limit the guest list
When you plan a small wedding, the guest list is quite controlled. Maintain a guest list that has only people who are directly important to you. Host a get-together for others much later.
Tip: Go through your phone contact and invite only those you've talked to in the last three months.
5. Make a checklist
Attention to detail is one of the holy grails of planning a small, simple wedding. Don't leave anything for the last minute. Draw a spreadsheet for schedules, payments, trials, and all.
Tip: Keep an airy and flexible checklist. Your checklist should accommodate spillover work to give you time to breathe.
6. Cut out what isn't important
Having so much on your wedding checklist weighs it down. Cut out unnecessary things. For instance, a live orchestra may not be relevant to your wedding style, so cut it out. Allocate money to more important things.
Tip: Make a list of your "must-haves" and "can do without."
7. Don't buy attire
You're going to wear your dress for one day. Is it financially sound to chuck out thousands on it? Instead of buying, why not rent dresses from designer shops online? You may also opt for pre-loved wear.
Tip: Invest in your shoes, pieces of jewellery, and clutch instead. You'll always use them.
8. Don't use too many flowers
Flowers are beautiful, but lots of couples tend to go overboard with them. You're working with a small intimate space, so do well not to overwhelm your guests with the smell of flowers.
Tip: Replace flowers on tables with beautiful centrepieces and candles or leave natural. Lends a surreal beauty to the ambience.
9. Set up a casual wedding theme
Use a simple bouquet of green, allow the bridesmaids to choose their dresses. And if you will get on the dancefloor, creating a flip-flop station for guests. This keeps you and your guests comfortable.
Tip: Take casual to the next level by incorporating geodes, tassels, and neon signs for some modernity.
10. Ask for help
Assign tasks to everyone at your wedding in your life. Don't ask for money, rather base it around their talents. For example, is your cousin a skilled photographer, or can your best friend bake? Ask them.
Tip: Use a wedding planner app that helps keep track of everyone's schedule and gives reminders.
11. Get the marriage license first
Pick a date and wedding venue first as you'll need it to file. Some states will ask you to wait 72 days before the wedding, while others expire 90 days after the issue.
Tip: Apply for your marriage license three weeks before the wedding at the earliest and five days before the wedding latest.
12. Plan a destination wedding
The best way to enjoy an intimate destination wedding is to get accommodation with the onsite venue. For example, you could rent out a private estate, boutique hotel, or villa for total intimacy.
Tip: If you can afford it, plan a get-together for those who weren't invited to the wedding.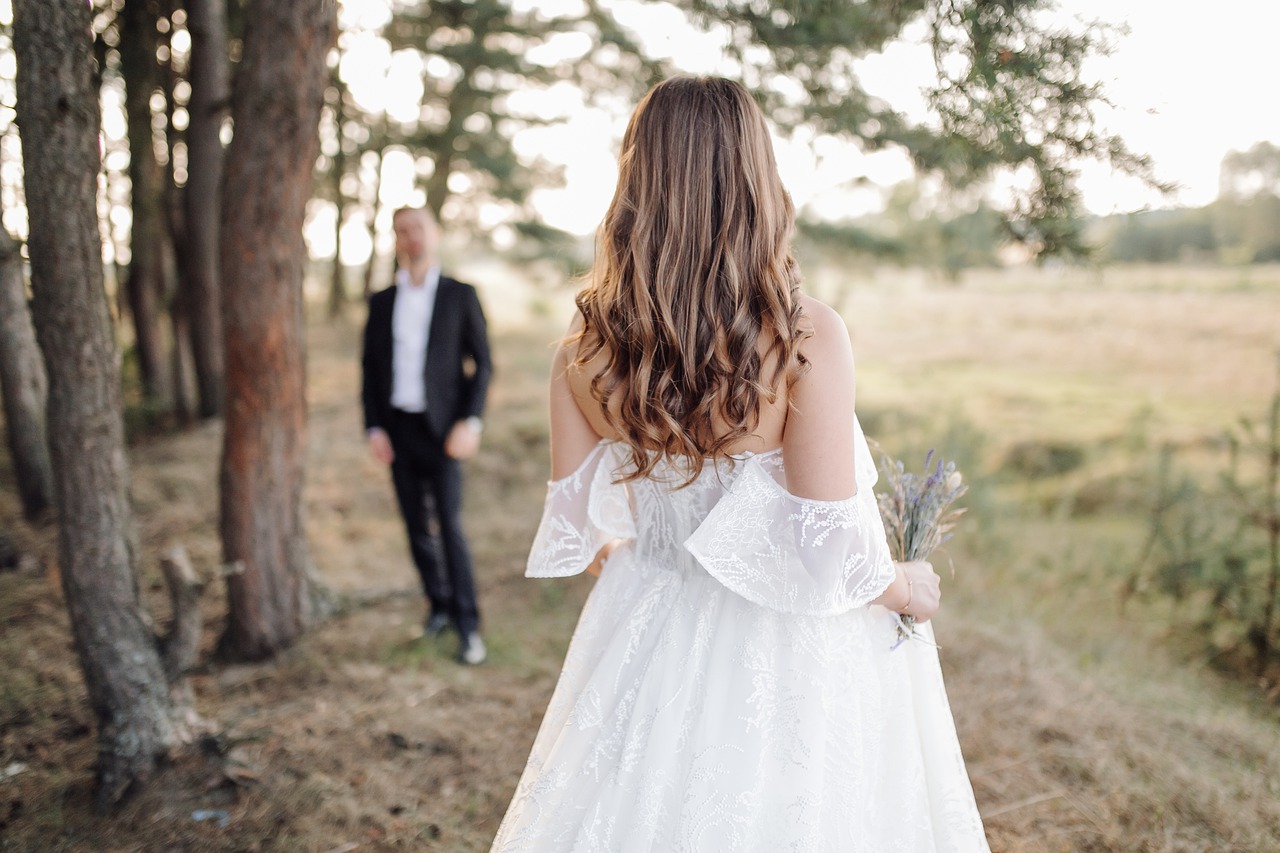 Focus On The Details By Prioritizing What Matters Most
Planning a small wedding instead of a big wedding means you can invest that budget into details that matter to you! Instead of filling up a dance hall with decoration, you're filling up a backpack.
What you wear, what you eat, and what you surround yourself with is an investment in how you remember your wedding day – choose details that align with your goals, your desires, and reflect your relationship.
Small Wedding Venue Ideas
Here we see another advantage. Choice of the wedding venue is much easier when you have a small group of guests. Besides, it is more likely that a group of close family and friends shares the same interests, so setting up activities will be easy and fun.
Take a destination wedding in Phuket, for example. The most beautiful venues are suitable for no more than 50 guests, plus there are endless choices of ideas to do before or after the day. A smaller wedding allows you a better choice and control of your location!
1. Choose One Venue Instead Of Two
Pick a bigger venue located at the site you want to have your wedding. It could be indoors or outdoors.
Venue idea: Create a time gap between your wedding and reception. A time which is used to set up the venue for the reception.
Description: You may make the ceremony spot more secluded and leave the reception open to nature. Again, don't buy so much decor as you'll move it into the reception. A Villa, hotel, park, or garden is perfect.
Benefits and tips for using: You'll save more money on logistics, transport, and venue. When you have to get just one place, you save. When the guests don't have to take a trip from ceremony to reception, you save.
2. Sit Down To A Family-Style Dinner
Set up family-style dining by arranging chairs across a long table. You may also work it picnic style by giving blankets.
Venue idea: Your backyard, garden, beach, or woods is a perfect venue.
Description: Set up chairs or blankets for guests. Run string lights and give the venue a sparkly ambience. Pass food for everyone to take their fill, family-style.
Benefits and tips of using: This dinner style encourages mingling and interactions. It also helps save money on diverse foods. Everyone eats almost the same thing.
3. Hire A Food Truck Instead
Rather than hire over-the-top caterers, get you a food truck that will serve for the day. It could be your local roadside snack or fast food seller.
Venue idea: Food trucks are perfect for outdoor weddings at parks and the likes.
Description: Food trucks in place of fancy meals give the guests something to snack on, and the day progresses.
Benefits and tips of using: You'll save tons of money on foods as everyone loves snacks. Plate or food per head is about 30% – 50% lesser than hiring a caterer.
4. Give The Guests A Comfy Lounge
Set up a comfortable lounge for guests at the wedding. Complete with couches, throw pillows, low dim lights, drinks, and snacks.
Venue idea: This works for both indoor and outdoor weddings. Set a lounge by the pool area, the lawn, or the garden.
Description: It's beautiful if you can separate the ladies' and gents' lounge with essentials to keep them comfy.
Benefits and tips of using: Gives room for guests who want to get away from the noise. The lounge is an area of relaxation and catch-ups.
5. Let Everyone Have A Bird's Eye View
Ditch tradition and refreshingly arrange chairs.
Venue idea: This works for almost every kind of wedding, from farm to beach and halls.
Description: Arrange chairs around the altar, arch, or couple.
Benefits and tips of using: Everyone gets a very clear view of the couple and wedding proceedings.
Conclusion
There we have it. A small intimate wedding concept. This trend results in reducing the guest count and the increased desire for epic photos of the day. For the wedding, couples dream about a styled photoshoot.
Professional level of editorial guidance, gorgeous shots, and aerial visuals. Couples are spending more on a photographer and fashion than they would have in the past. They want their day and the memories of it to be meaningful and emotional.
Planning a small wedding is no easy fit because it's small. But it isn't so tough either if you have the right guide to tide you through.
We've come up with simple and creative intimate wedding ideas for your small wedding in this post. Talk about wedding venue ideas, decor, attire, foods, budgeting, and down to the guest list. This post is well-tailored to help you pull off the most intimate small wedding plan.