A wedding thank-you card is a thoughtful gesture to show appreciation for the people that made your special day possible. But often, couples forget one of the most important pieces of etiquette: writing one.
Your wedding is over, and the last thing you want to think about is more thank-you cards. The good news: we've got all the information you need for sending out your cards with ease! In this blog post, we'll go through everything from what a thank-you card should include to how to address them.
Do you know what to do when it comes to wedding thank-you cards? Unfortunately, it is a common question that people often get wrong. This blog post will provide all of the information and answers you need about wedding thank-you cards, so let's get started!
It's important to send thank-you cards for all the help you received during the planning process. This blog post will tell you everything you need to know about writing and sending a thoughtful, personalized note of gratitude.
First things first, choose a card design that reflects your style and personality while still being appropriate for the occasion (e.g., formal or playful). The inside should be blank so that it can easily be filled with personalized messages from both partners and guests who were unable to attend.
Next, write a short message thanking everyone for their support and include any specific details they may have helped with (e.g., "Thank you again for recommending our caterer").
You might not be sure how many thank-you cards you should send out. The answer is usually three times as many guests as couples in the relationship (so if there are two couples in the marriage, then 6).
There are also rules for who gets a card from each couple: any parents or grandparents on either side of the family should receive one; anyone who gave money towards your honeymoon needs one too.
We hope these tips will help make writing your thank-you cards a little easier!
Guidelines
Do you ever wonder whether or not you should write a thank-you note? If so, you probably should. After all, it is better to write one that isn't necessary than not to write one when the occasion calls for it. The recipient will appreciate your acknowledgment and gratitude.
Each thank you note should be different and meaningful to the recipient. If you are an organized person, you might want to keep a stack of cards on hand so you won't have to run out to the store and purchase one every time you need to thank someone.
When you have multiple thank you notes to write, such as after a birthday party or shower, make sure you send the correct message to each person. One way to keep this straight is to have a trusted friend jot down the person's name beside what he or she gave or tuck the card back into the box that the gift came in.
Be sure to express your genuine appreciation, but avoid being so over-the-top that your gratitude seems false.
If you receive a gift in the mail, you may send a brief email letting the person know you received it. Then, follow up with a written note.
Thank your guests for attending, and if there was any significant distance or effort involved in getting there, do acknowledge it. (If they didn't attend but sent a gift or other good wishes, acknowledge that instead.)
Most of the time, a thank you note can be short and to the point. However, there is nothing wrong with a long thank you letter if you have more to say.
Be specific about what you are thanking the person for. For example, you don't want to say, "Thank you for the gift." That may give the impression that you can't remember what the person gave you.
Reference the specific gift(s) given and personalize your thoughts about it (Perhaps a specific use you'll have for it or how you already enjoy it, how you'll think of them when you use it, something specific you enjoy about it, etc.) The recipients will be glad to know that you safely received their gift (especially if they came via mail) and that you are aware they are the ones who gave it to you – and ideally that the thought they put into the purchase (even if it was from your registry) was appreciated.
Even if you didn't care for the gift, you should send a thank-you note.
If you received money, speak to the generosity of the gift and what you might use it for, but avoid referencing the specific amount.
State how you will use or have used the gift or service.
If you didn't receive a gift, still send a note with your appreciation for their coming to celebrate your special day.
Wrap it up with a personal comment.
Send your thank-you note as soon as possible.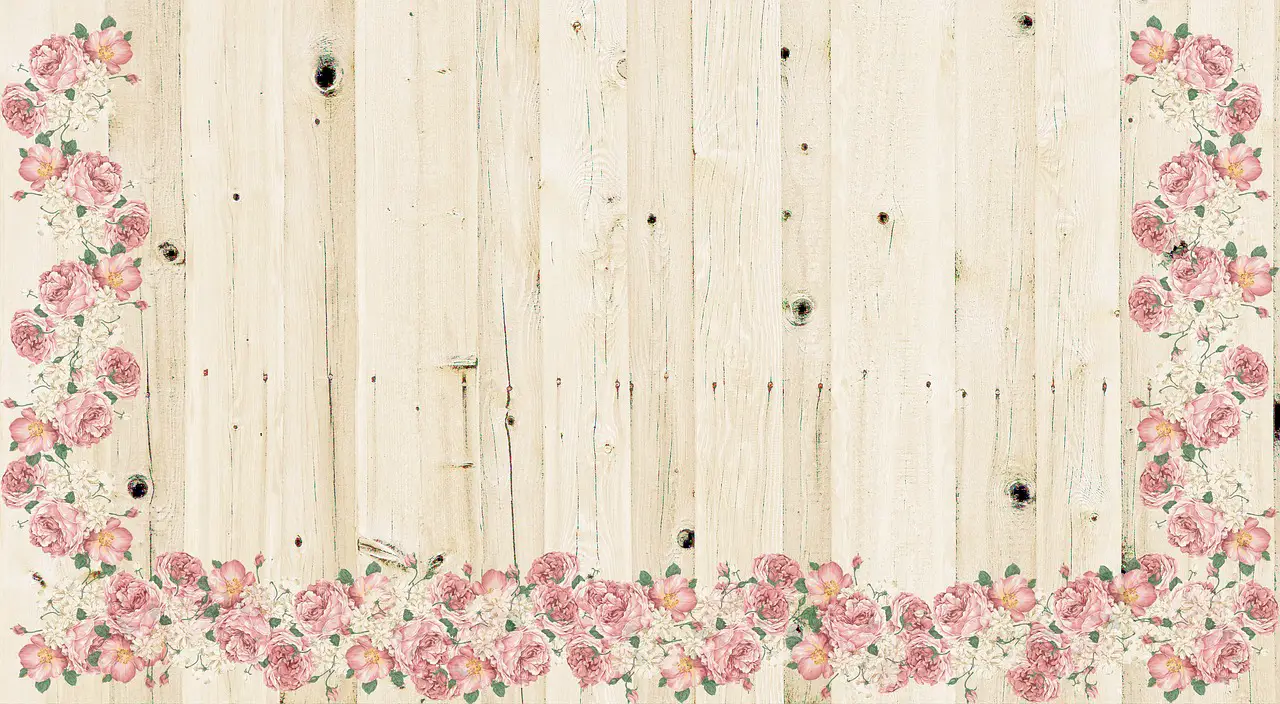 Proper Etiquette To Address And Send Wedding Thank You Notes
Reference each individual who attended or was whose names were signed to the card on their gift.
Address the envelopes formally (including Mr. and Mrs., Dr., etc., even if they are close friends or family).
On the note itself, you can be less formal and address the individuals (if you have a close relationship with them) by their first names.
Be sure to stamp each envelope individually (Avoid prepaid postage or using postage meters).
Avoid any abbreviations and sign your names fully. A nice extra touch is for both husband and wife to add their own signatures. It shows that both of you were invested in the process of offering your thanks.
Wedding Thank You Note Etiquette All Brides Need to Know
The purpose of a thank you note is to show your appreciation for a gift or service that someone has provided for you. If someone has done a favour for you, it's nice to acknowledge with some heartfelt written words.
It's also nice to send a thank you note to someone who goes beyond the call of duty. These people often go unnoticed, and they'll be pleasantly surprised to see that someone noticed.
1. Your thank you notes need to be handwritten
The ideal form of gratitude is a handwritten note or letter. Of course, an email will suffice, but even then, it's not a bad idea to follow up later with a letter that requires paper, a pen, and a stamp.
Yes, typing is easier than writing. And preprinted cards are even easier. But both are viewed as impersonal. Take a couple of minutes to write out your thank you notes. And remember—only use blue or black ink and keep it neat. Don't send a card that has smudges or words crossed out.
2. Be Timely
In the spirit of tradition, wedding thank you cards should be mailed on time, and the idea of mailing them within a year is a myth.
A window of one to three months is more proper and provides ample time to ensure they are ordered, written, addressed, signed, sealed, and delivered without leaving the couple feeling overwhelmed.
If you have quite a few to complete, don't go it alone or try to cram it all into one session. Instead, break up the process into smaller tasks and set goals for a certain amount to do each day. Don't forget to split the "work" with your partner, too!
3. Send thank you cards to those who attended your wedding but didn't give you a gift
We know the wedding etiquette world is asking a lot from you to do this when those guests didn't even take the time to get you a set of hand towels or salt and pepper shakers.
But, they did take the time to attend your wedding, which may not have been easy for them, especially if they have kids, so acknowledge their presence with a quick thank you note.
4. Be Personal
As daunting as it may be, traditional etiquette stresses the importance of being specific and personal in your thank you messages.
Keeping in mind that your guests devoted their time (and often, money) to celebrate with you on your special day, it is recommended that you acknowledge their specific gift, presence, et cetera while writing your notes. Also, be sure to keep a detailed record of all gifts received and who gave them.
For weddings with 150 guests or more, this can be very time consuming, and more modern couples opt for preprinted thank you cards that are more general in nature.
However, jotting down a personal note is much easier for smaller affairs like bridal showers or bachelorette parties. Regardless of your decision, guests will be grateful to receive a thank you in the mail, but remember that a little personalization goes a long way.
5. Tone
The tone of your message should match the relationship you have with the person you are addressing. For example, a letter to a lifetime friend will be more intimate than the one you would send to a prospective employer.
A thank you note after a job interview will be much more formal than one that is personal. On the other hand, thank you notes to your friends may be fun, light, and perhaps even humorous after a baby shower.
When thanking a client for a gift, you might want to have a more straightforward message unless you are positive about how a humorous message will be perceived. If uncertain, don't try to be funny.
If you doubt how your message comes across, set it aside for an hour or two, and then come back and read it aloud.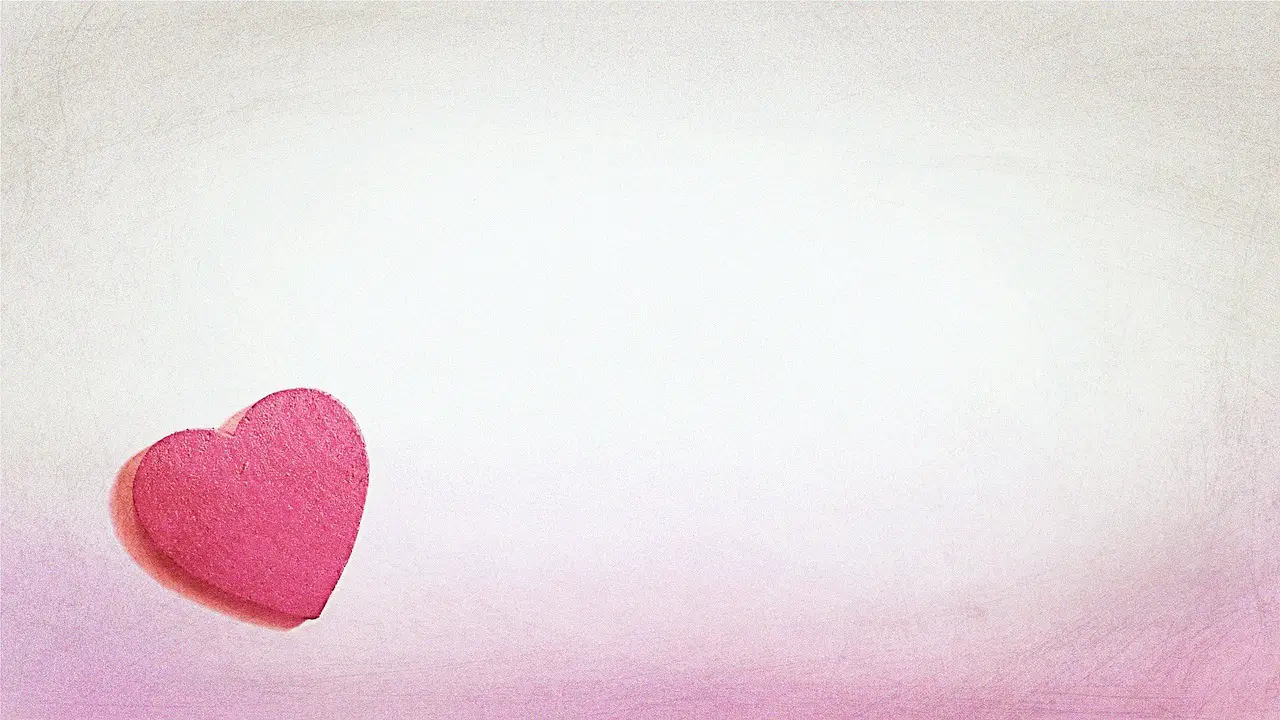 6. Send thank you cards to those who attended your wedding but didn't give you a gift
We know the wedding etiquette world is asking a lot from you to do this when those guests didn't even take the time to get you a set of hand towels or salt and pepper shakers.
But, they did take the time to attend your wedding, which may not have been easy for them, especially if they have kids, so acknowledge their presence with a quick thank you note.
7. You have to write separate notes for each gift received from the same person
While those last few weeks leading up to your big day are busy, and it'd be so much easier to wait until after your wedding to thank your aunts, cousins, mom's friends, girlfriends, etc., who bought you a bridal shower, wedding shower and wedding presents, you need to thank them for each event's gifts with a separate thank you card. It's the right and proper thing to do.
8. Clarity
Make sure the message in your thank you note is clear. Check it for spelling and grammar after you finish writing it. You may want to write a rough draft before copying it on the stationery or card you wind up sending.
9. Be Thorough
When it comes to thank you card recipients, make a list and check it twice. What may seem like a simple oversight to you, and while mail errors do happen, nobody wants a valued guest to feel slighted upon not receiving a thank you message.
By being organized and thorough, you can ensure you've done all you can to ensure that every person who should have one gets one.
Be sure to get the special ones for your parents and bridal party completed first, while you can write the most heartfelt and genuine messages to those who deserve it most.
Who else should be on your list? Thank you, card recipients should include any guest in attendance at your wedding, any guest who could not make it but sent a gift, your wedding planner and all vendors, and anyone who was not invited but gave a gift.
10. Sign the card from both of you
No matter who's doing the actual penning of the note, sign both of your names at the bottom. You are a married couple now, and the gifts received are for both of you.
11. Don't be generic!
Nobody wants to read a generic, impersonal thank you note. Make yours personal by addressing the gift giver by name and getting specific with what you're thanking them for.
To help you remember specifics, take specific notes when opening your gifts, i.e. write down metallic vase collections rather than just writing vases.
12. When It Is Not Necessary
Almost any gift or good deed deserves at least a brief, handwritten thank you note. If in doubt, send one. The worst thing that will happen is that you will be considered "too polite," which is not a bad thing.
There is one time when you don't need to send a thank-you note after receiving a gift: if the person sent flowers to thank you for something you did for him or her, pick up the phone and let him or her know how much you appreciated the thoughtful gesture.
Otherwise, you may find yourself sending thank you notes back and forth for a very long time, to the point of being ridiculous.
When's, What's, and How's
1. When to Send 
Response time is key. If your thank-you note isn't sent out on time, the sentiment inside will likely sound hollow. Therefore, the bride and groom should send wedding thank-you cards within eight weeks of the ceremony.
One way to stay on top of your thank-you notes is to begin sending them out as the gifts come in – even if it's long before the wedding.
Make sure you set up a bulletproof spreadsheet to track gifts given and notes of thanks sent. It's not only important that you thank people within a window of two months; you must thank the correct person for each gift.
If you find that you have 100 or more thank-you notes to write in six weeks after the wedding and honeymoon, you have to pace yourself. Do some simple math, figure out how many notes you have to write each day, and stick to it.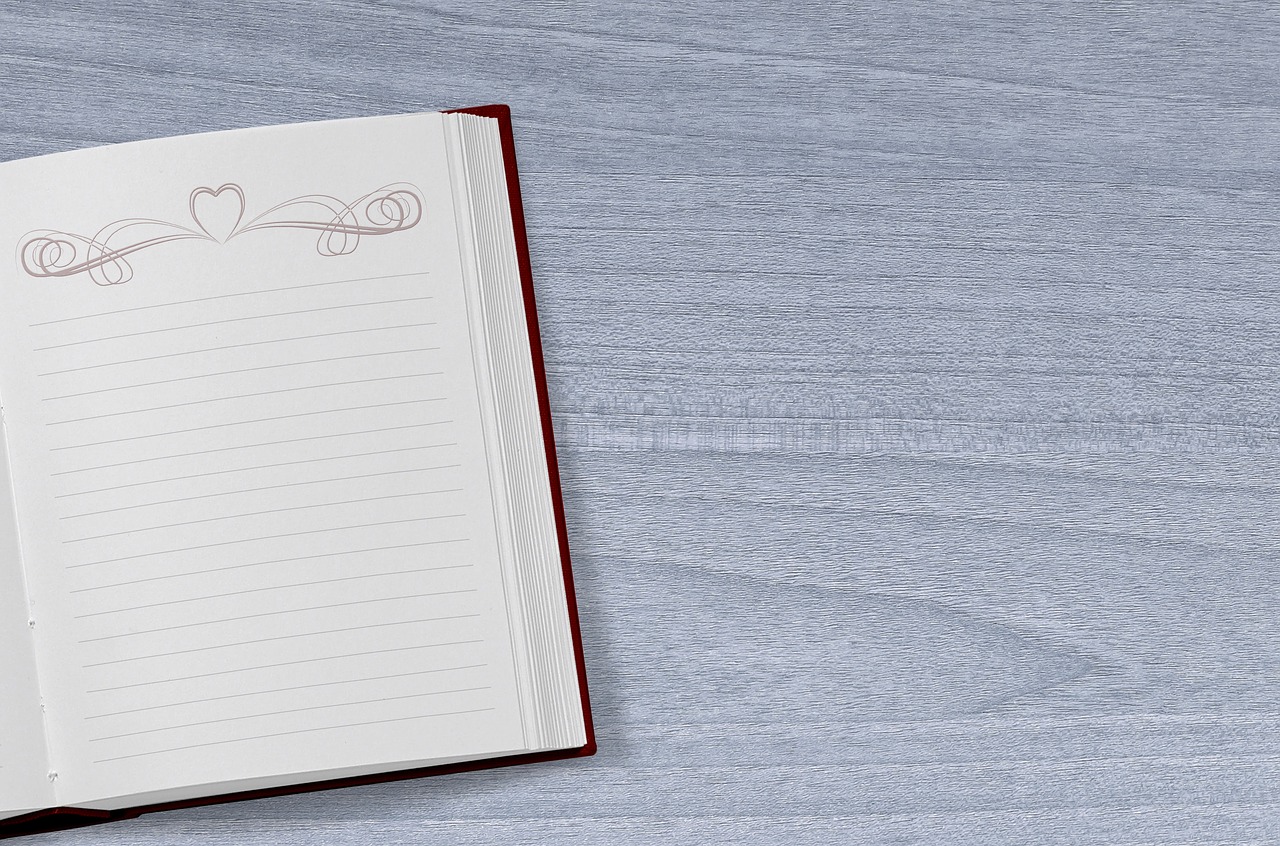 As long as you make a realistic plan for getting your notes in the mail, the process will be easy – and you might even enjoy the chance to reflect on what the presence of each person at your wedding meant to you.
It's a great idea to order your thank-you cards when you order your wedding invitations. Not only will you have the opportunity to choose matching stationery, but you'll also know your thank-you cards are there waiting for you whenever the gifts start rolling in.
2. What to Say 
There's a good formula for what to include in a thank-you note: greet the person you're addressing, express gratitude for what you were gifted, make it specific to the gift you received, then thank them either for attending your wedding or – if they couldn't make it – for sending their good wishes.
And while this formula is a good one, we always think the best way to approach a thank-you note is to use the formula as a guideline but still challenge yourself to let your authentic voice come through.
Friends and family members who know you well will recognize your manner of speaking in the words you choose to write, and your thank-you will come across as that much more gratifying if it sounds like it's from your heart.
If you were gifted money, you'd want to suspend the "be specific" advice when it comes to a dollar amount. It's considered crass to be perceived as counting your cash.
Instead, say something nice about how their generosity will help you and your spouse (or spouse-to-be, depending on when you're writing) do something meaningful.
3. What to Show 
Even if a guest did not present you with a gift, it's important to express your gratitude that they were there on your big day. And if someone who wasn't invited to your wedding gave you a gift, it's still essential to send a thank-you card.
A thank-you card that includes a photograph or a collage of photos from the wedding is a wonderful way to share a taste of what the event was like for those who couldn't be there for one reason or another.
Consider placing a formal wedding portrait on the front, with more casual, candid shots on the interior or reverse of your thank-you card.
4. How to Send 
In general, you'll want to use the same level of formality in addressing the envelope of your thank-you notes as you did for the envelopes of your wedding invitations. But, again, handwrite each name and address to ensure that your thank-you feels personal.
For the same reason, you'll want to hand stamp each envelope. The USPS usually offers a special stamp with a love or wedding theme that's perfect for thank-you notes.
Or choose a novelty stamp that's meaningful to you as a couple. Guests who know you well will appreciate the touch. And everyone will notice – even if subconsciously – when their thank-you note doesn't look as if it's gone out with a hundred others.
Just remember, ultimately, it's not the length of the note you send; it's the emotion that comes through. So short, sweet and perfectly personal is the way to go with wedding thank you cards, which is yet another reason to make yours completely one-of-a-kind.
Conclusion
Remember, if you've thanked the individuals in person at your wedding (or even after), included a thank you letter with a wedding favour, or thanked them by phone, proper wedding thank you note etiquette still calls for a handwritten note to be sent.
Preprinted cards, emails, and posts to your wedding website or blog are nice but don't rise to the level of traditionally expected responses.
From the timeliness of your response to the neatness and attention to detail, as well as the personalization of each note, it all adds up to showing your gratitude for everyone that shared on your wedding day.
Your thank-you notes will be one of the last, and lasting, memories of the occasion you created. So why not make the notes as special as the couple who is sending them?