Tips and Tricks on Getting Engaged
No, this isn't clickbait. You actually can plan your proposal at Kensington Palace. Ever wondered what it would be like to be treated like royalty? Has your partner dreamed of a fairytale proposal? Look no further. We spoke with the team at Kensington Palace, and they're sharing everything you need to know about booking your royal palace proposal. Does this sound like a dream-come-true? Read on to plan yours!
Check out Cosmopolitan events Wedding Venue for your ultimate wedding reception.
As an adventurous couple, you may be brainstorming out-of-the-box ways to make your marriage proposal special. A scavenger hunt is a perfect way to create a proposal she'll always remember with the places and people she treasures. Want to plan an exciting scavenger hunt proposal but aren't sure where to start? Try these tips listed on our Scavenger Hunt Proposal Ideas for the Adventurous Couple article below:
VALENTINE'S DAY PROPOSAL IDEAS
Valentine's Day is one of the most popular days of the year to propose– for a good reason! The world lights up with colours, acts, and signs of love that contribute to stunning proposals. If you're thinking of popping the question, our expert proposal planners have 5 Valentine's Day proposal ideas just for you.
Asking for your partner's hand in marriage is one of the most significant moments of your life. Unique as it is, surely you want to ensure that this proposal is impressive and unforgettable. In this article, we have compiled 18 proposal ideas for an irresistible proposition. Adopt one of these ideas and add a little personality to make it different and unique. Surely she will say yes before you know it!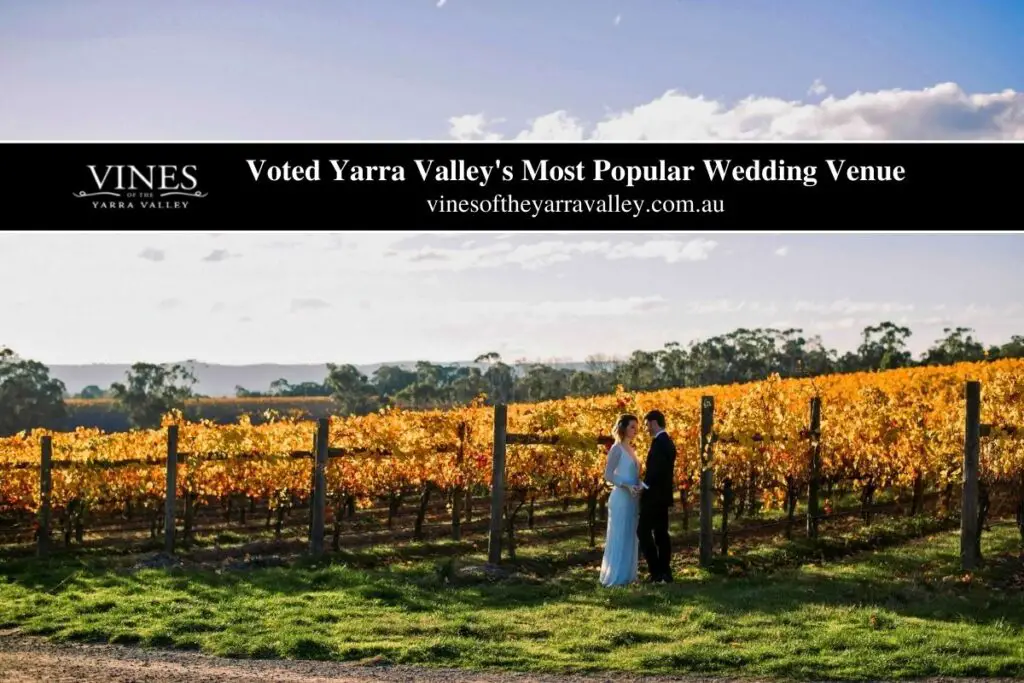 LEAD TO A MEANINGFUL SPOT
As you plan the scavenger hunt, determine how long you want it to take. Two hours? Four hours? The entire day? If you decide to hold your scavenger hunt in a public place, fill in your desired timeline with some of her favourite destinations.
These could be clues leading to her favourite restaurant, the bench along the river where you had your first date or the coffee shop where you first met. Design clues and puzzles that recreate some of her favourite memories while forming new ones at the same time!
PRIVATE HELICOPTER
They're stunned with amazing views and a surprise proposal! It will be something to remember, especially with our location packages like Boston and San Francisco.
LIMOUSINE & FINE DINING
Talk about Valentine's Day in style. Tour the town in a high-class limousine while enjoying your favourite fine dining, then pop the question when they least expect it.
ROMANTIC ROOFTOP
You don't want to miss out on our Romantic Rooftop Proposal in NYC. The views speak for themselves, and when decorated with gorgeous, nostalgic aspects of your relationship, it's a head-turner.
PRIVATE WINE TASTING
For the couple who enjoys private, intimate moments over a fabulous bottle of wine, a private wine tasting could be just right.
SCAVENGER HUNT
This is a fantastic way to make your engagement fun. Mix it up with tricky clues all around the city, then eventually lead them to your destination where you get down on one knee.
CREATE YOUR VALENTINE'S DAY PROPOSAL
Let's pop the question! Choose a stress-free, proposal package to let your Valentine's Day proposal ideas come to life. We'll help you pull it all together, so your engagement brings out the best in you. Don't forget to grab a flat-ring box from ringstash.com to keep the surprise!
2. Photo booth proposal
As the shutters start to click, pull out the ring and surprise her. There's no way she can hide that surprised expression, and you can get it on camera as well. How convenient!
Tip: Have your family and friends waiting outside the photo booth for the ultimate surprise!
What's the process from start to finish?
Once you have contacted us, you will have your very own proposal planner assigned to you to see to your every need. We would love to chat with you to find out more about you and what you want from your experience. We will discuss which exhibition you would like to be taken on a tour of and we will put together your contract. After the formalities, it's time for you to sit back and let your proposal planner take care of the rest! On the day, you will be met at the Gold Gates by one of our knowledgeable Explainers. They will take you on a half an hour tour of your chosen exhibition before escorting you to the location of your choice (some of our favourites include the dramatic King's Grand Staircase or the tranquil Sunken Garden) where the pinnacle moment will take place! Should you wish to arrange a photographer, the King's State Apartments will be open solely for you while behind the scenes, your proposal planner will have arranged champagne to toast the special occasion.
INCORPORATE OTHER PEOPLE
What better way to make your proposal memorable than by including the people she loves? If she loves her dog, attach a clue to his collar. You could also create evidence that leads to her friend's house who is waiting to direct her to the next place.
After she says "yes," consider ending the engagement with a final clue that leads to a surprise party at her parents' house to celebrate with everyone she loves!
Just remember that anytime you bring other people into your proposal plans, you run the risk of them spoiling the surprise. Make it extra clear to them that they need to keep everything under wraps.
Proposing may seem complicated, but if you have the right location, everything else falls into place. This is why our expert proposal planners pulled together the top 5 romantic proposal spots just for you. Happy location shopping!
3. Scavenger hunt
Turn your proposal into a treasure hunt by scattering clues for your partner to find. It can be done in your home or neighbourhood, depending on how grand you want the quest to be. Be sure to give relevant clues and ask for a family member or friend to guide her as well!
Tip: Bring her back to places you've had your dates or take her to pamper herself before meeting you in the final spot!
How is much planning time required?
You can book up to 18 months in advance, but to ensure everything is perfect for this moment, your proposal planner will require a minimum of two weeks' notice in confirming your booking.
PLAN A SURPRISE TRIP
If she loves to travel and appreciates spontaneity, try surprising her with an empty suitcase and a single clue telling her to pack for a specific temperature. Once she packs, take her somewhere special, whether it's a romantic cabin in the woods, a house on the beach, bed and breakfast overlooking your favourite winery, or a hotel with views of the city skyline. You can give her more clues as you travel, but don't give the engagement away until you're down on one knee!
You can't go wrong with a gorgeous beach vacation and a proposal to boot. Get engaged in Turks & Caicos for an incredibly romantic beach scene. The pictures will be beautiful, and your memories even more so.
4. Family dinner
An intimate proposal with your closest people witnessing the happy moment is always a good idea. She simply wouldn't forget the intimacy of the moment.
Tip: Propose a toast to get everyone's attention and then go for the big question!
5. Destination proposal
Another way to propose worth remembering, do it during a holiday trip with your loved one. It doesn't have to be somewhere far away, a weekend getaway to a nearby city is also a good idea!
Tip: You don't have to do it when you reach the city, do it on the plane or in the car, and then celebrate the engagement during the holiday.
What are the favourite proposal moments you've seen?
Back in September, we were thrilled to receive a call from David, an American romantic who had heard the love stories of the palace and wanted to create a dazzling proposal for his history-loving partner, Alex. David was keen to share the moment so flew Alex and the rest of his unsuspecting family over to the UK, surprising them with an exclusive tour of Kensington Palace. After many secret phone calls, we arranged the proposal to take place on the day of his grandparents' anniversary, just to make that moment extra meaningful. Julian, their dedicated palace guide had been briefed to take photos of the happy couple along the way. After suggesting the King's Grand Staircase as the perfect photo opportunity, David got down on one knee and chose this moment to begin his love story with Alex.
Please note that names have been replaced for confidentiality reasons.
HAVE THE CLUES LEAD TO YOU
For an extra special surprise, have her complete the scavenger hunt by herself or with a friend–with the final destination being YOU! Decorate the proposal spot with candles and rose petals for a romantic ambience, and patiently wait for her to find you.
Need help planning your creative scavenger hunt proposal? Even after reading these Scavenger Hunt Proposal Ideas for the Adventurous Couple, you feel like you need help? The Heart Bandits can help you plan with a marriage proposal plan she'll remember forever. Contact us today!
Boston is brimming with sweet charm and the perfect opportunities to get down on one knee. See these Boston proposal ideas.
6. A walk down memory lane
Create a collection of memories of you and your partner, beautifully kept inside a box. Leave a note behind each photo and let her immerse in a nostalgic bliss before she gets to the question.
Tip: Before she starts opening photos, you can ask her to play a specific song, or your song together, to set her mood for a walk down memory lane.
Can anyone plan a Royal Palace proposal?
Kensington Palace is a new unique and prestigious Venue. We welcome everyone to experience the opulence and beauty of proposals here – the ultimate romantic setting.
If you want to keep the ring safe and hidden during your proposal, a slim engagement ring box from Ring Stash is the perfect addition.
Ready to start planning this style of a proposal but need to know how to expect a scavenger hunt proposal? Read here.
San Fran is one of the top romantic proposal spots in the world with Napa Valley, the Golden Gate Bridge, cable cars, and parks. Head over to Proposal Ideas' San Francisco page for more.
7. Love poem
If you are one of the literary couples, this idea will suit you very well. Create a poem or short story ending in asking for her hand in marriage. Patiently wait for her surprised expression as she gets to the end part!
Tip: Not a writer? Worry not. Hollow an old book, but the ring inside, and ask her to read a specific page from the book. Imagine her surprise when she finds out!
What's included in the proposal package? And what's the cost?
You will have a dedicated proposal planner to help you along the way, a personal palace guide and a celebratory glass of champagne to enjoy in the historical setting of the King's State Apartments. The proposal package at Kensington Palace costs £750 +VAT. Should you wish to arrange a photographer additionally, we would be delighted to help you with this.
By Marvin Engagement Locations, Fun Ways to Propose, How To Be Romantic, How To Propose, Marriage Proposal, Marriage Proposal Idea, Places to Propose, Proposal Ideas, Romantic Destinations, Romantic Ways to Propose, The Heart Bandits Proposals, Ways to Propose to a Girl, Where to ProposePosted February 22, 2020
MARRIAGE PROPOSAL PACKAGE REVIEW – THE ROMANTIC PICNIC SETUP
Yes, we know. The Heart Bandits have been the best proposal planners in the world for about ten years now (but who's counting?). The reason we became the best is that we love helping our clients through the various services that we offer. Though we specialize in Custom Proposal Ideas, we also have fantastic proposal packages that are sure to fit everyone's needs.
Today we'll be discussing one of our best and most popular packages; The Romantic Picnic Marriage Proposal. This package has been very popular with our clients, and because of that, we offer it in every city we have proposal packages at.
Atlanta probably isn't the first city that pops in your head when you think of romantic. But it's a wonderfully unique place to pop the question.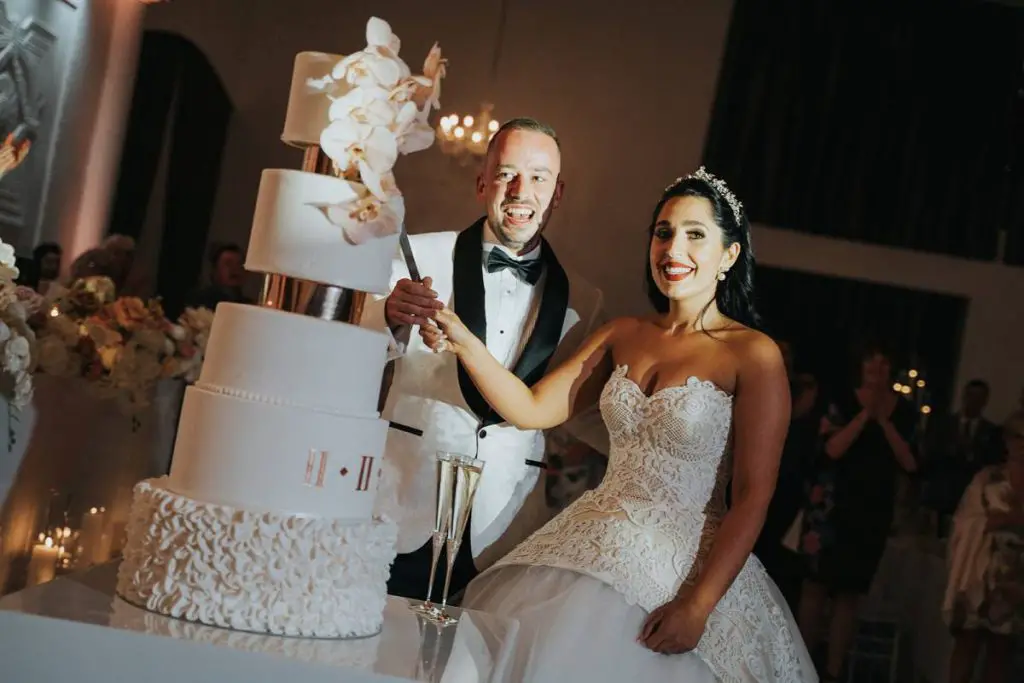 THE PREMISE OF THE ROMANTIC PICNIC
Why is this such a fantastic engagement package? Well, that's because of its simplicity and its romance. Imagine that you are taking your sweetheart to a beach or a park for a beautiful day just between you two. This can either be in your hometown or even better if it's a city you are visiting on vacation.
Wall climbing
If both of you love extreme sports, this idea might be right. You can put your proposal on top of the wall or do it after she comes down.
Tip: Take this idea to the next level by going on a real tracking up the mountains and then propose to her once you reach its peak.
Up in the air
For the long-distance couple, you can offer while your partner is visiting you. Hold a sign in the airport doors as you pick her up and put 'Mrs' in front of her name and set your last name behind it. Or, propose to her up in the air while you are travelling together
Tip: Work with the flight attendant or pilot to create a winning proposal for all the passengers to enjoy as well.
Before you plan your fairytale proposal, you'll want to make sure you have a gorgeous ring! Click here to see our favourite rose gold engagement rings.
As you are walking on the picturesque setting, you spot something in the distance that is laid out very neatly that catches you or your partner's attention. You tell your partner that you want to check it out. As you approach, your partner sees that there is a beautiful picnic with a blanket, pillows, two framed photos of you, cider, and chocolate-covered strawberries there for you. The picnic is set up very nicely and made to look extra romantic with rose petals sprinkled throughout. The colours are themed to her favourite colour, and the photos are her favourite photos of you two so that she knows it's for her. Your picnic may even have a personalized proposal sign, musician there playing your song, and also a photographer to capture the moment.
ROMANTIC PROPOSALS
With these romantic proposal spots, you don't need to look any further for the perfect location. Proposal Ideas' has you covered! Book a package today and be sure to grab a flat-ring box from Ring Stash to keep the proposal a surprise!
Here's How to Include Family In Your Proposal.
Flashback movie
Woo your partner by creating a short film from your memories from pictures and videos. Then at the end of the video, walk up to her and pop the question.
Tip: Rent the entire movie theatre and play your movie as a trailer before the actual film comes up! She is ecstatic that you made something so lovely and romantic just for you two. You tell her that you love her so much and as the beautiful music is playing for you two, you propose to her. She says yes, and you two enjoy your drinks and strawberries.
Our picnic packages are offered in every city where we provide All-Inclusive Packages. Some of them have some subtle but unique differences. Read below to find out what is being provided in your town and what makes it unique.
Skydiving
With nature as your setting, this proposal is one she won't forget. Prepare the question printed mainly on the drop off location, so she sees it the second you arrive.
Tip: Even better, print a large banner so she can see it while you two are on the air together.
Merry-go-round
While your partner goes on a ride, stand outside the carousel and spell the words as she turns. Afterwards, wait by the gate with a ring on your hand. Let Cosmopolitan events Wedding Venue help you create the most magical day of your life.
Tip: Not a fan of carousel rides? There are plenty of other trips in the amusement park you can use. Ride a Ferris wheel and propose at the very top? No problem. Just be sure you don't drop the ring!
WRITE IT IN SNOW
You don't have to be an outdoorsy couple to enjoy the snow. Spell out "Marry Me?" and get down on one knee when they see it. Use Proposal Ideas package locations like New York, Boston, or Chicago to make it even more special.
GO TO A LIGHT FESTIVAL
Lights are both festive and romantic. Head to a light festival/show and propose under the twinkles.
TAKE A SLEIGH RIDE
It's cute, cuddly, and goes with your winter theme. Prepare a unique sleigh ride with their favourite holiday drink/food then pop the question on your trip around town. Be sure to check out the Boston Romantic Carriage Ride Proposal Package, too!
Concert proposal
If a band you two are fans of decides to hold a concert, this might be the perfect time to propose. During a favourite song, sneak up behind her and present the ring carefully.
Tip: If she's one that likes grand gestures, you can also ask to get up on stage and propose to her with all the crowds watching.
NEW YEARS EVE BALL DROP
If you and your significant are okay with a public project, the New Years' Eve Ball Drop in New York is a great way to go all in.
WINTER WONDERLAND AT HOME
More of a homebody couple? We've got something for you, too. You can turn your backyard/home into the ultimate surprise: a winter wonderland. Use decorations and some help from our expert planners to get it right!
BRING YOUR HOLIDAY PROPOSAL IDEAS TO LIFE
It's going time! Proposal Ideas has exclusive packages with locations all across the nation. Make your once in a lifetime experience as perfect as it can be and choose one today! Don't forget to grab a small engagement ring box to keep the surprise!
Written on the stars
Pop a question during a visit to the planetarium while stargazing at the night skies.
Tip: Get a star dedicated to your spouse as a present to remember the engagement!
One final tip, be sure there's a photographer or videographer that will document the loveliest moment of your life. This way, the footage can also be shown on the Wedding day, and you will have something precious to look back upon after years of marriage.
Which one of the ideas above is your favourite? Tell us in the comments below and also add some ideas you think is a great way to propose!
We also offer a keepsake "She Said Yes" chalkboard sign that looks great in photos. If you wanted to take a beautiful bouquet with you, then our 50 roses bouquet is perfect for you. To book the package, you can do so directly from the link below.
Ready to pop the question? The holidays are on their way, and it's a fantastic time of the year to propose. However, when it comes down to it, choosing the right location can be difficult. To help with your decision, our expert proposal planners created this list of best holiday proposal locations.
PLAN AHEAD
There's nothing worse than an engagement that goes awry due to poor planning. Everything gets busier during the holidays, which means if you're counting on a specific location, you're going to want to plan to ensure you have a spot.
Proposal Planning can be challenging to do yourself if you're visiting a new city or if you're just not good at planning. For those of you looking for proposal ideas from The Heart Bandits in the beautiful Southern city of Memphis, we got you covered today. Here are some thoughts on where to propose in Memphis that will give you a high starting point for creating your proposal plan. We will help you customize the best Memphis proposal ideas at one of the fantastic locations below:
TAKE ADVANTAGE OF HOLIDAY DECOR
'Tis the season for twinkle lights and stunning holiday colours– the perfect backdrop for a proposal! And the best part? They're free! They're already set up and waiting for you to incorporate into your romantic project.
ADD FAMILY TIME
The holidays usually mean lots of family gatherings. So if you're looking to add family to your proposal or set aside a family celebration, it'll be a cinch gathering everyone together– they're already there!
HORSE DRAWN CARRIAGE RIDE
Anytime that you bring old-school charm to a city in a historic district, it will spell romance. Carriage Tours of Memphis operates romantic tours throughout the downtown area of the town. They even have a Cinderella carriage that you can use to give your partner the fantasy treatment and make your proposal everything of her dreams.
PLAN A HOLIDAY GETAWAY
Getaways during the holidays aren't conspicuous at all. It's the perfect opportunity to plan a romantic evening in which you pop the question. Head to the beach, a cabin in the snow, or even a trip upstate to a gorgeous hotel.
There are so many great ideas on how to propose during the holidays. If you're looking to blow your significant away with an elaborate proposal, contact us! We can help you plan and execute a spectacular holiday proposal. Don't forget to purchase a flat-ring box from www.ringstash.com! It'll help keep the big question a surprise.
Are you looking for more? Check out our How to Include Family in Your Proposal article.
THE ENGAGEMENT RING BOX PROBLEM
When Marvin proposed to me, he bought my ring from Tiffany's. The beautiful ring came in a 2″ x 2″ x 2″ gorgeous black velvet box. It is a lovely ring, and it was the exact ring that I wanted. However, like any proposal, the proposal was meant to be a surprise, and there was no way for him to put the ring box in his jeans that evening without me noticing.
So he made a very stressful decision that night.
He decided to put the most expensive piece of jewellery he had ever purchased directly in his pants pocket, without anything holding it!
If you are thinking about including loved ones in your proposal, heads up! The more people you tell, the more likely your surprise proposal will be spoiled. It's essential to include them the right way to not ruin your special moment. As a helping hand to you, an expert proposal planner has put together a list of tips on how to include family.
HOME VIDEO
Create a home video with them talking about you as a couple. This way, you'll be able to make a unique, loving proposal without so much risk of the surprise being ruined.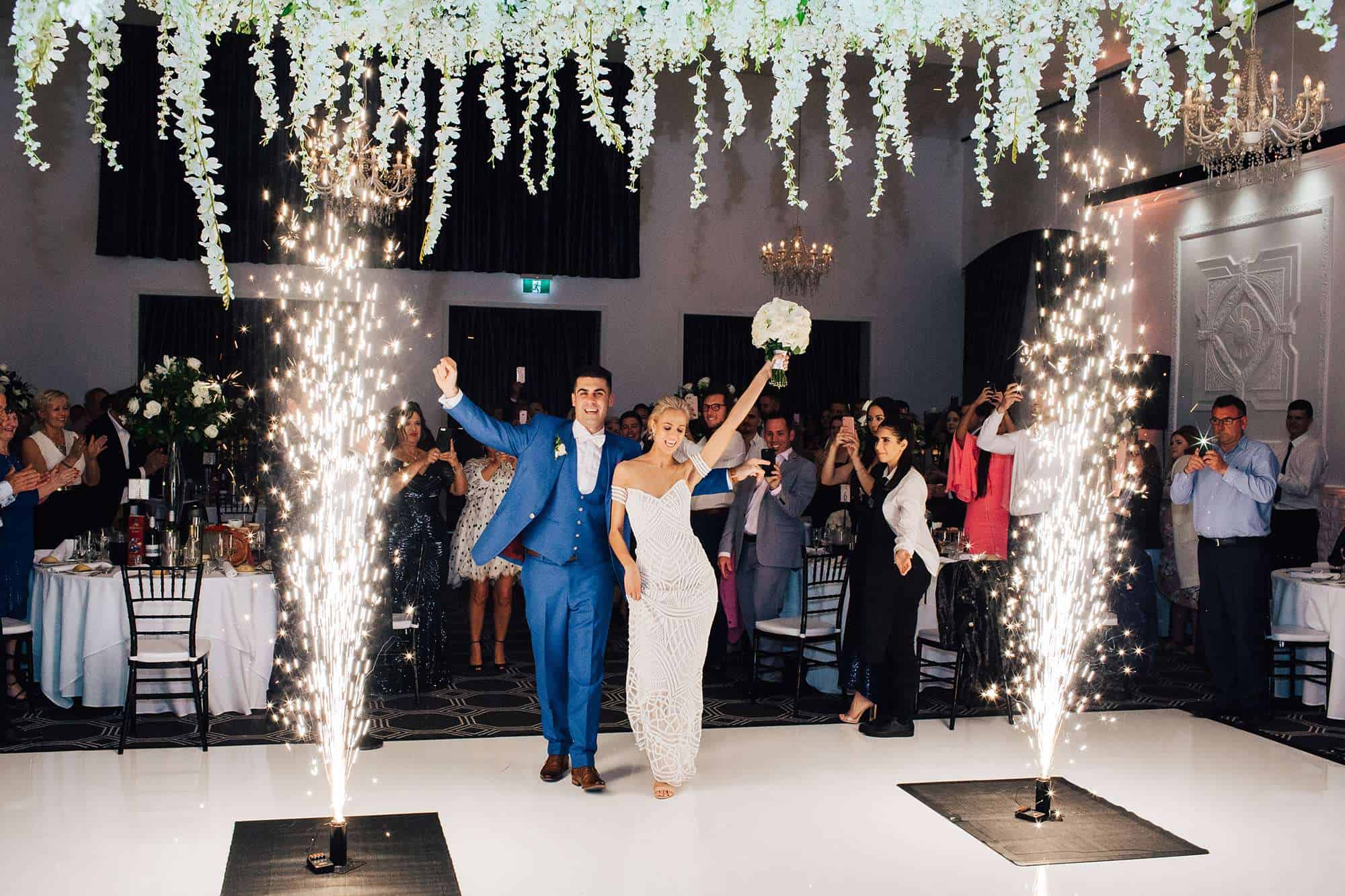 HAVE THEM IN THE BACKGROUND
When you're popping the question, have them stand in the background to watch you get down on one knee. Not only will it be unique for your significant, but it will also be special for them.
Marvin told me that all night long, he would keep checking to make sure the ring was still there. He would excuse himself to go to the bathroom to look at it and make sure it wasn't scratched. He worried lint would be stuck to it or that he would accidentally fumble it the moment he pulled it out to propose to me. All said and done; the night was a success, but not without a lot of unnecessary stress felt by Marvin.
THERE HAD TO BE A BETTER WAY
When we started The Heart Bandits, we immediately began talking about what product we could sell. Marvin is an engineer that graduated from MIT, so when he suggested inventing a thin engagement ring box in 2011, we both got very excited about the possibility. We wanted to do it right, so spent a long time designing the perfect ring box that was light and inconspicuous but also durable. We met with mechanical engineers and designers, tooling companies, went through various prototypes, hired the manufactures, and last but not least, filed a patent.
HIRE A PROPOSAL PLANNER
When you hire a proposal planner, they'll be able to properly manage your family and friends, cue them when to enter, etc. It will be a lot easier for you to focus on your moment instead of worrying about your loved ones.
Involving family and friends can add a loving touch to your proposal, but at the end of the day, it can add some difficulties. Contact a proposal planner today! We can help you create a magical surprise proposal, shine in your moment, and manage your loved ones. Don't forget to purchase a flat ring box from Ring Stash! It will keep help keep your surprise safe and secret.
RING STASH – THE PERFECT SOLUTION FOR YOUR PROPOSAL
The end solution is a gorgeous product that is only 0.5″ thick and made of durable ABS material with a soft touch feel. It contains an array of gears to rotate the ring 90° the moment you open it so that it creates a fantastic effect.
It has a unique ring holder that makes the ring box appear as if it's floating. No other ring box has such a feature!
It has embedded magnets inside the lids so that when it closes, it is secure enough to not open by itself. After nearly four years in the making, we are proud and happy to offer our clients the perfect solution to hiding your engagement ring the day they propose.
It's that time of year! The sun is shining, the bees are buzzing, and love is in the air. If you're planning to propose this summer, you're in luck! An expert proposal planner has put together a list of the top summer proposal ideas for you.
BUY YOUR RING STASH TODAY!
There is no other engagement ring box on the market that is not only thin but lightweight AND durable. Don't hide your engagement ring in your sock, buy Ring Stash today to stash your engagement ring in style.
Proposing can be one of the most critical moments in a man's life, so it makes sense that it can also be one of the most stressful. From securing the perfect venue to set up beautiful decorations, there's a lot of planning that goes into a marriage proposal. We created a full-service marriage proposal planning company to help you pop the question stress-free. Here's why you should hire a marriage proposal planner:
HOT AIR BALLOON RIDE
As long as you and your partner aren't afraid of heights, a hot air balloon ride is the perfect romantic way to propose during the summertime. Get down on one knee while you're high in the sky. Check out our hot air balloon proposal package for Dallas!
PICNIC IN THE PARK
There's nothing quite like a romantic picnic on a blanket covered in rose petals. A summertime picnic is an excellent option for lovebirds who love to be surrounded by nature. Check out one of our picnic package options for some more information.
BENEFITS DURING YOUR PROPOSAL
Of course, with your proposal, you want to keep it a secret. When planning your project, you first need to make sure that you have the perfect proposal idea that fits your personalities, theme (romantic, adventurous, intimate, public, etc.), and your budget. The Heart Bandits, of course, have many options already for this and you can look through our site or contact us to get to your perfect proposal.
After your idea is chosen and you know how to propose, then the next part is to offer. First of all, there's a considerable chance that your engagement ring came in a standard box that is probably the size of a shoebox! Throw that thing away and buy a Ring Stash.
PRIVATE BOAT CRUISE
Take your loved one out on the water to see the fantastic water views, then get down on one knee while they're admiring the scenes. Check out our private boat cruise and wine tasting package in San Francisco! It's the perfect boat proposal idea.
Summertime is a great engagement opportunity because you can take advantage of the warm weather. Take a look at our all-inclusive proposal packages, and you'll find some more fantastic summer proposal ideas. Don't forget to purchase a flat ring box from Ring Stash! It will ensure your surprise ring is kept safe throughout your summer adventures.
You then place your beautiful engagement ring in Ring Stash and go about your proposal day. You can put Ring Stash in your pants pocket, jacket pocket, and most shirt pockets without your partner ever noticing! As you lead your partner to the actual proposal moment you get down on one knee, open up Ring Stash to reveal the beautiful rotating floating feature of the box. Ask those four beautiful words and wait for your partner to say YES!
PROPOSAL IDEA
Coming up with a proposal idea can be the hardest part of the planning process. You want a design that's special to your partner and not some overused "cheesy" proposal. Our expert marriage proposal planners can help you come up with the idea that's personalized and unique.
If you want to pull off a romantic marriage proposal, keeping the surprise intact should be your top priority. Finding a place to safely, and secretly, store the ring can be nerve-wracking–but it's essential! Are you travelling to a fancy destination for your proposal? Or are you proposing in your backyard?
No matter how you decide to pop the question, we've come up with some smart places to hide your engagement ring until the moment you're ready to get down on one knee.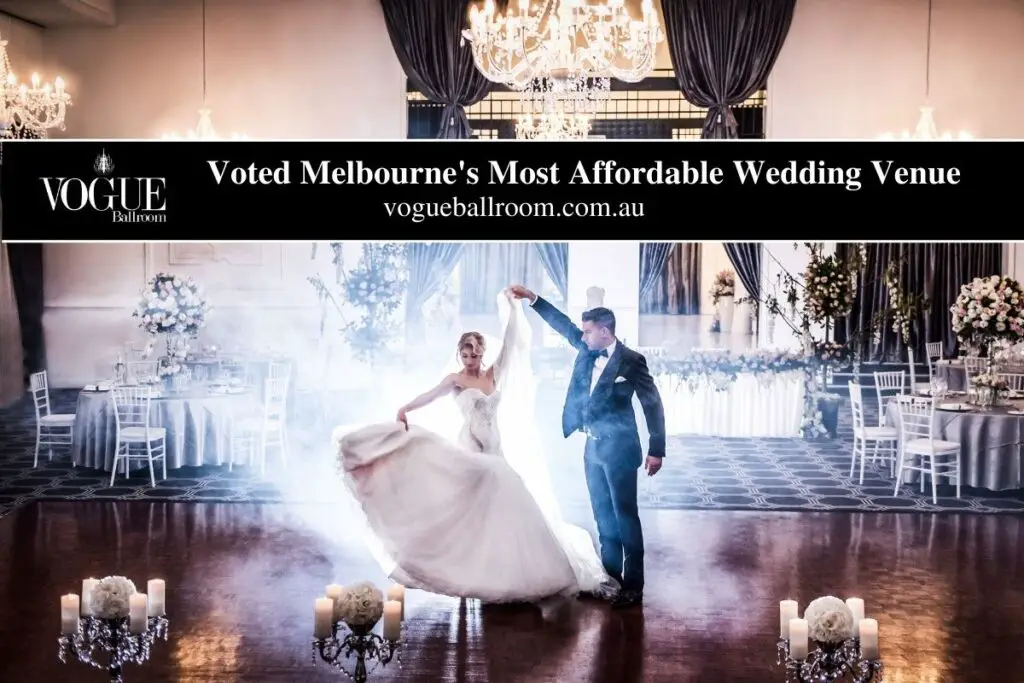 WHERE TO HIDE YOUR ENGAGEMENT RING
YOUR DOG'S COLLAR
Dogs are a man's (and woman's) best friend, so why not include them in the proposal? There are so many creative ways to incorporate your furry friend into the most significant moment of your life. You can wrap the ring box lightly around his collar with a ribbon, or if you're feeling extra ambitious, train him to walk the ring box to you when you're down on one knee!
If you're travelling to the beach or your favourite city, make sure to stash the ring in a place she won't find in your suitcase–especially if you're sharing one. Try rolling the ring box into one of your socks or the pocket of a pair of pants.
A BOX OF PRESENTS
While there are pros and cons to proposing during the holidays, one of the benefits is that you can surprise her by wrapping up the ring. To make it extra fun, put smaller boxes into a big box, so she has to open them one by one before finding the diamond.
A BOUQUET OF FLOWERS
Consider attaching the ring box to a string and tie it around the bouquet. You could include a romantic note that hints at your engagement, and then surprise her by getting down on one knee and telling her to open the box!
A marriage proposal should be unique and memorable for both you and your partner. There are many ways to accomplish this, but an easy way to make your proposal a day she'll never forget is by adding enhancements to your already great idea!
A NECKLACE
Did you hear about the woman who spent a year wearing her engagement ring around her neck without knowing it? Her boyfriend was an artist and created a beautiful wooden necklace with a secret hiding place for the ring. This can lead to an exciting surprise, but make sure you consider how long she should wear the jewellery before proposing–you don't want her to lose it accidentally!
YOUR POCKET
Whether it's your pants or jacket pocket, this is a perfect hiding spot that never goes out of style. And with Ring Stash's skinny engagement ring boxes, she won't be able to tell you to have an engagement ring in there.
RING STASH BOX
To keep your proposal a surprise, we suggest using a flat engagement ring box like the one from Ring Stash. Most ring boxes are big and bulky, and your partner will instantly see the table in your pants. If you use a flat or thin ring box, your partner will never see the proposal coming!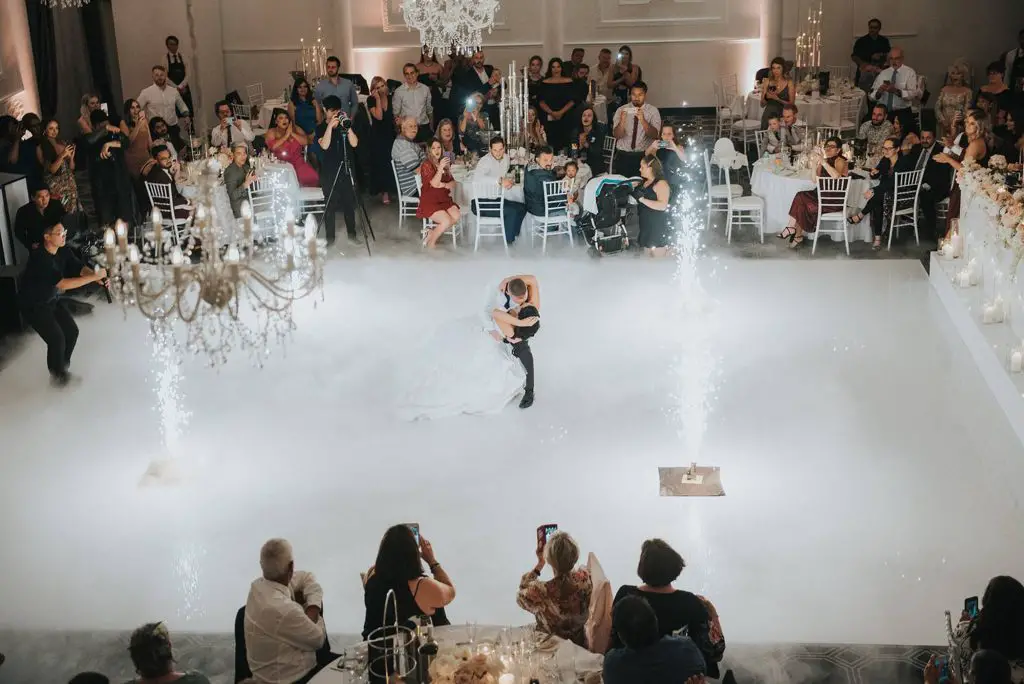 MUSICIAN
There's something so special about proposals that have live music. You can hire a variety of musicians including a guitarist, a cappella groups, or even violinists. An even better idea is if you have musical talents yourself. Write a song or sing her favourite song before you propose!
As you can see, there are many ways you can take your proposal idea from good to great! If you're thinking about proposing soon, hire one of our expert marriage proposal planners to make sure your proposal is one she'll never forget!
HOW TO PROPOSE ON AN AIRPLANE
If you have seen the movie The Wedding Singer, then you are familiar with the sweet scene where Adam Sandler professes his love for Drew Barrymore by playing the guitar and singing to her over the PA system on an aeroplane. Wouldn't that make a fantastic proposal idea? Now, this type of marriage proposal may not be for everybody, but for some people, it's perfect. Some people have good reasons to propose on an aeroplane as if it fits well with their relationship. Others may have partner's, like my wife, that is terrified of planes, so this would never be a good proposal idea for them. For those that it does fit, here are ways for how to propose on a plane.
GET HELP FROM STEWARDESSES
As with any other marriage proposal that is involved, a project on a plane will take lots and lots of planning. It would probably make more preparation than different types because you have to know how much is allowed on the flight. For this reason, you have to plan, and you should get help from the stewardesses. Find a way to contact them (or the airline) beforehand and find out what's allowable. On the day-of, speak with some of them alone to let them know your plan. When you have help, you will have less chance of something going wrong.
CONSIDER 1ST CLASS
If you have the budget for it, consider upgrading to first class for your aeroplane proposal. If this is entirely out of the norm for your lifestyle, make sure you have a believable excuse as to why you are doing it. Perhaps say it was a free upgrade from the airline.
BRING THE RING
Don't make the mistake of putting your engagement ring in the check-in luggage. You will want to make sure it is either on your person or in your carry-on bag. Consider purchasing a flat engagement ring box like www.ringstash.com to store your ring. Before it is show time, make sure you have the ring, and it is ready to go.
WAIT UNTIL THE RIGHT MOMENT
Timing is critical for this type of wedding proposal. You don't want to do it just as you're taking off, landing, or when there's any kind of turbulence. You should know how long your flight is, and when there will be a horizontal section. Just right before the middle or right after the centre is an excellent time to do it. You are going to want to do this on a flight that is at least a couple of hours so that there is enough time to get up and move about the cabin.
Basic Tips for Popping the Question
Ask for help
Spend some time studying your partner: what she likes, what places she wishes to visit most, in short, decide where and when. If nothing comes to your mind, ask for the help of her loved ones, they might have great recommendations!
Prepare your speech
There isn't a shortcut to perfection, but a little practice and strategy will do. Moments leading to the final question can be very daunting for a man and in such pressure, it is entirely possible to just somehow forget everything if it's unplanned. Therefore practice by writing down your thoughts about her specifically, and read it in front of a mirror. This is so that when the actual moment comes, you would be prepared with what to say and even impress her with your mini-speech! But too much rehearsing can also add its pressure and even make the speech feel flat. So, just practice accordingly and finally, let it come naturally from your heart.
Get an engagement ring she loves
Don't show up empty-handed! When it comes to choosing an engagement ring, do some research before picking one for the love of your life. While she might drop hints about her kind of ring, you can also ask her confidants for more detailed guidance, such as her ideal shape, whether she likes diamonds or gemstones, cutting style preference, her favourite metal colour, and of course her size. The rings might seem all the same to you, but not to her. Remember to seek for a jeweller that will provide return policy and resizing service as well.
Talk to her parents
Asking for her parents' blessing before you propose could be as nerve-wracking as the proposal itself. Even so, this step is one honourable gesture you shouldn't ignore. Believe it or not, most women want their partners to do this seemingly old-school gesture as a form of respect. At the same time, her parents will appreciate it if you shared them your intention before the actual proposal; letting them know that you wish to marry their daughter. So, arrange a meet-up with your girlfriend's parents if you live in the same city. But if your locations made travelling impossible, make sure you call at an appropriate time.
Let it happen naturally
If you don't find the words, just let it go. Your girlfriend will appreciate it anyway. Nobody is perfect; just give her an unforgettable moment. All the tips in the world won't help you when it's time. You only know what the best things to do are. I'm sure you'll do it great, don't forget to enjoy it fully.
Plan down to the details
Find out how she wants the proposal to be done, either in public or privately. Choose a setting in which your girlfriend will be most comfortable. Also, your engagement story will be shared with your friends and family for years to come; you might as well want to have it documented so you won't miss a single moment. Consider hiring a photographer or merely placing a hidden camera to record intimate memories. Last but not least, don't misplace the ring. We've heard plenty of proposal stories in which the lady finds the ring before the deed is done, or that he lost it. If you've managed to keep the ring safe until the proposal date, don't miss it when you're proposing. Can you imagine dropping the ring on a hiking trip proposal or have it snatched by animals on a zoo trip? Yikes!
REVEAL ALL YOUR FEELINGS
To truly express your feelings, then you must be ready to share them publicly since everyone on the planet will be watching. You can do something like recite a poem over the PA to share what she means to you. Whatever you choose, you must find a way to express why you can't wait to marry her and why you want to propose on the plane.
Underestimate your outfit
It may sound insignificant compared to previous points, but it certainly is. Aside from choosing the clothes to make you look like your most dapper self, the kind of shirt and pants you'll be wearing is also essential as you have to keep the ring box safe. A pant that's too tight won't fit your ring box comfortably, and when you sit, it is highly likely that it will fall. If you're going somewhere fancy, a jacket is a safe place to keep your ring with or without its box.
Frequently Asked Questions
If you're wondering which knee you should propose on - convention dictates that your left knee should be on the ground, the ring box should be in your left hand, and the box should be opened with your right hand.
The easiest way to tell if it's the right time to pop the question is to pick up on the verbal and non-verbal cues your partner is sending your way. These little hints can range from casually leaving a wedding magazine laying about, to pasting a ring advertisement to your forehead while you sleep.
Even if you've discussed marriage and know she's gonna say yes, it's still paramount to keep it a complete surprise. You know we love surprises. 3. Using her full name is super sweet and definitely romantic.