Picking Your Bridesmaid Dresses Bridesmaid Dress Trends, Styles, Materials
If you're looking for a way to spice things up for you and your bridesmaids, then look no further. Bridesmaids dresses are a unique way to show off your sense of style and creativity but also a way to showcase your beautiful best friends. Gone are the days where picking a dress is boring and unoriginal, and we're here to welcome all the new and upcoming trends!
If you've ever walked into a bridal shop full of dresses, you know that there are a lot of options to choose from! The truth is, not all bridesmaid dresses are made the same, and there are more than a few fabrics they can come in. If you're feeling a little in the dark about which materials to choose from, we can help. Here's a trusty guide to bridesmaid dress fabric to help your whole wedding vision come to life. Saying "I do" at Cosmopolitan events is an elegant and luxurious affair.
Finding the perfect bridesmaids dresses for your bridesmaids can be a difficult task. You want your 'maids to be able to dance comfortably, look fabulous, afford the dress, possibly wear it again and most importantly feel beautiful.
Bridesmaid dresses are a hot topic for our lovely brides-to-be! They make such an impact on the overall look to the wedding day and most importantly, your girls are so important that you want them to feel as beautiful as they are!
One way to spice a colour up is to have bridesmaids pick different shades and styles in their dress. Tell them it has to be blue and let their creativity run wild! This allows your girls to choose a shade that fits their style, as well as a neckline or silhouette of a dress that makes them feel super confident.
Bridesmaids Dress Shopping Tips
Here are some quick tips before you make your bridesmaids appointment:
Begin shopping at least four to six months before the big day.
You want to allow enough time for ordering and alterations.
One of our all-time favourite looks, favourite colour palettes, and such a dreamy photo by lovely Shauntelle of Sposto Photography. The mix of slate grey colours with a touch of dusty blue gives us heart eyes all day. From left to right: off the shoulder, lace, high neck, short sleeve wrap dress, and cami.
Another one of our favourite trends is florals florals florals! Whether your floral print is small and dainty or large and detailed, we can't get over the look of a garden design next to your white dress!
The colour richness in the other types will come down to their composition and what they are lined with. Fear not: the subtle variations in colour actually make for comfortable and elegant mix and match styles.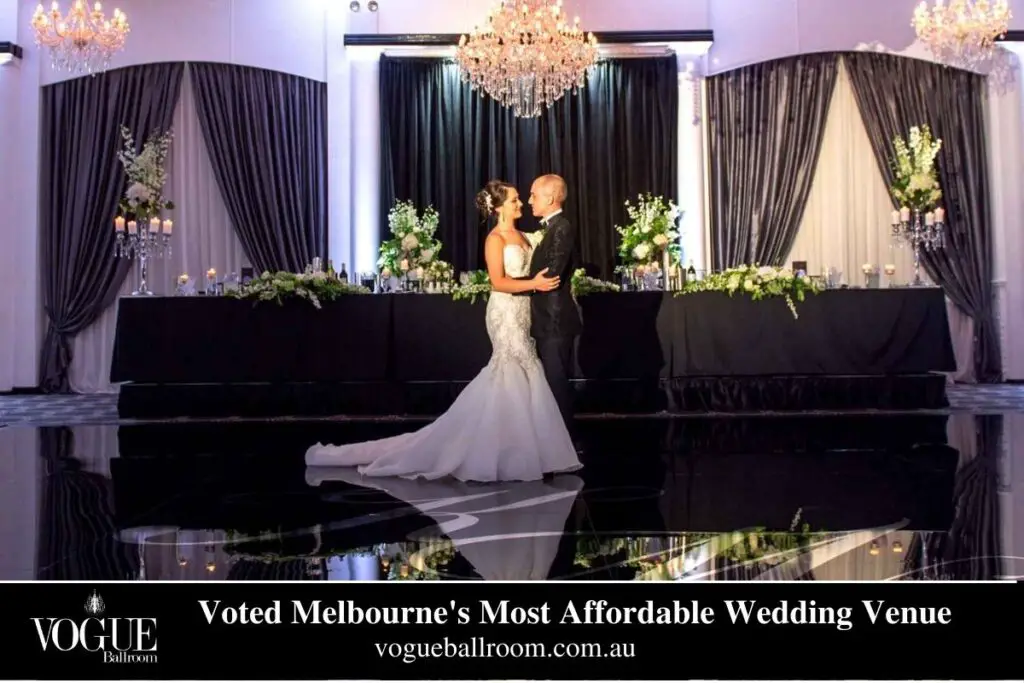 Be upfront about the costs
Being a bridesmaid can be expensive! Have an honest conversation with your 'maids about what they can afford.
Consider your bridal party.
No two bodies will look the same or feel equally comfortable in any given silhouette, so ask your 'maids if they have any requests or concerns before you start bridesmaid dress shopping. It's unlikely that stores will have a Dress in different sizes, as most stores only carry a sample size bridesmaid dress.
Another beauty by Sposto Photography. The blush hues here are incredibly romantic, and we adore the flutter sleeve detail in these Jenny Yoo dresses. You can find this pretty gown here!
If you want to spice up their look, even more, different coloured floral dresses allow your girls to rock each of their dresses in their way and add an element of surprise as they each walk down the aisle.
Fabrics, even of the same type, might vary a little bit from designer to designer as well. For instance, chiffon from one designer could be lighter and more transparent than that of another. Still, when looking at fabric types as a whole, many of them do share similar characteristics, which is why they are often grouped together. Let's explore!
What does that mean for you? It implies that dress probably won't fit properly, so don't be discouraged if that dress is too small or too large, initially. Before you order a dress, your store will measure you and suggest a size based on those measurements. This ensures you're getting the best possible extent. Sometimes a store may recommend sizing up if you're in between sizes, not a big deal!
More than the fit of these dresses, we LOVE the soft pastel colour palette! The crepe material feels formal, and the mixture of styles and shapes is perfection. Here is the off the shoulder gown (so many colours to choose from!) and here is another favourite of ours by Lela Rose.
If you're intrigued on how to make white bridesmaid dresses work, how to spice up the colour blue, how to make it feel feminine and fun, and how to add a little shimmer to your besties looks then search no further. We're here to give you the inside scoop on all things up and coming when it comes to unique, creative, and alternative looks to bridesmaids dresses.
Hair and makeup
Everyone has different taste and different hairstyles and textures, but having your bridal party similarly wear their hair is a great way to create a polished look. All up or down, curled or braided, adds a cohesive element to your bridesmaids.
Accessories
Gift your bridesmaids a necklace or pair of earrings they can wear for the ceremony that doubles as a way to tie their looks together. It is a simple way to make your bridesmaids' styles similar.
Shoes
Have your friends wear the same shoes, or the same style of shoes to tie the mix-and-match bridal party look together. Keep in mind the length of their dresses and the season when choosing.
Pick one designer
If you want your bridal party to have a more uniform look, try choosing dresses from one designer. Most designers have a variety of dresses within the same colour family in different fabrics and silhouettes for you and your bridesmaids to choose from.
Bridesmaid Dress Fabric by Type
We carry a few different bridesmaid dress designers like Amsale, Dessy, Jenny Yoo, Sorella Vita, Adrianna Papell and our exclusive lines: Brideside and Aura. It's important to note that every designer has their fabrics and colours to choose from. Plus, colour richness and vibrancy can vary depending on the fabric type.
With so many colours, fabrics and silhouettes, it can be daunting to choose a singular style. Thankfully, with all the new trends, you don't have to pick just one look for every member of your bridal party! Read our top tips and patterns as you begin considering your bride tribe's ensembles:
We've rounded up our favourite bridesmaid dresses that you can wear again here and here, and they're some of our most popular posts to date. Today we're sharing some real-action images of our absolute FAVORITE pieces... happy bridesmaid dress shopping!
If you want to get even more creative - have your bridal party pick different dresses all together! Mismatched patterns, prints, and colours can create a beautifully intricate look for your wedding day.
If a designer carries two fabrics in the same colour, the colour might appear differently in their chiffon, crepe, tulle or satin styles. Generally, satins hold the most colour and look the most saturated.
Chiffon Bridesmaid Dresses
Chiffon is by far the universal bridesmaid dress fabric there is. This fabric is our #1 bestseller and for a good reason! Almost every designer carries chiffon because it's lightweight and has lots of movement. Because there are so many styles to choose from, chiffon is a great option to include in a mix and match party.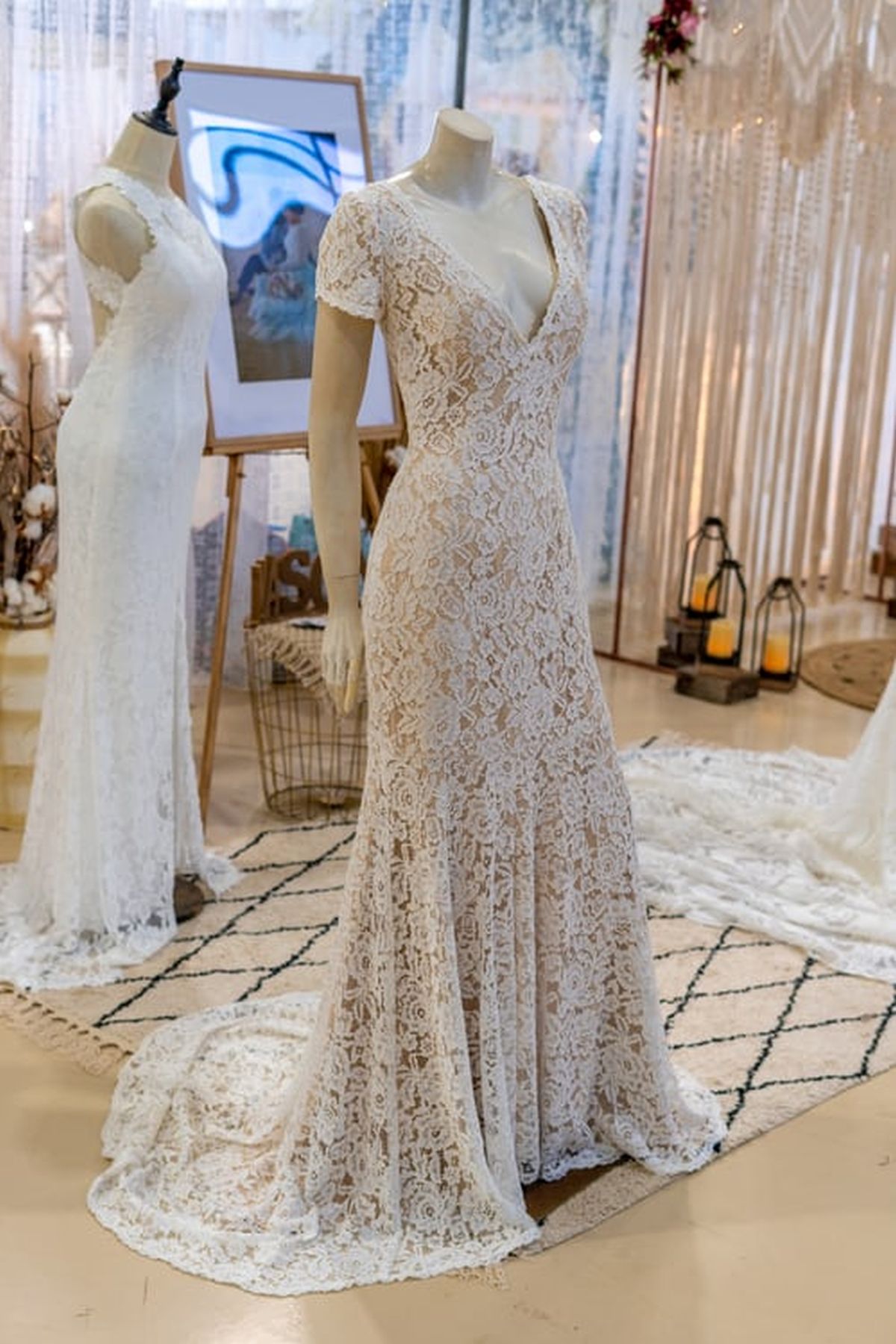 Bridesmaids Dress Trends
The bridal fashion industry is always circulating through hot new styles and colours. Here are the top trends for bridesmaids:
Oh my, my, my. This look is fit for a princess, and your best gals would love you for this. The off the shoulder look is a season favourite, and this gown is a forever favourite, although it is no longer in production. Here are a nearly identical option and a very similar blush option that we love.
We have compiled a list of Melbourne Wedding Dress Shops to make the search as easy as possible for your perfect gown.
Some of these trends are sure to surprise you and make you consider options you may never have thought of before! So, if you're looking for a fun twist to your bridal party's look, then keep on reading!
Chiffon doesn't typically have any stretch to it, meaning that if you pull at the fabric with your fingers, there isn't any give. You'll see it a lot with looser and more free-flowing styles like a-lines, circle skirts, wrap dresses and asymmetrical hemlines, but it can be constructed for a sheath or fit-and-flare as well.
The most common theme for bridal parties? Matching bridesmaids dresses. The traditional custom of matching bridesmaids dresses dates way back to ancient Rome! An entire bridal party (including the bride) would Dress identically to confuse an ill-intended suitor or demonic spirit from stealing the bride. These days, brides opt for matching' maids to conduct a chic, cohesive look.
Sometimes a bride wants her lovely ladies to stand out, and we love this idea. For the most perfectly embellished and a gown you can wear again.. check out this beautiful Needle & Thread gown (more sizes here), a navy version here, and a lovely blush version here.
Gone are the days where brides are the only ones rocking white down the aisle. This look keeps things clean and fresh looking and allows you to get fun and creative with florals for a fun pop of colour!
You'll see that the weight and transparency of chiffons will vary from designer to designer. You can tell by touching a fabric swatch or holding it up to the light.
Same Color, Different Styles
As mentioned, not every bridesmaid will have the same body type, build or sense of style. Some brides will choose a specific colour and then allow their 'maids to select their desired silhouette. This gives your girls a little freedom to choose a style that they feel the best in. It increases their chances of wearing the gown again, and the overall look of your bridal party is consistent, chic and fun. Pro tip: limit bridesmaids' dress choices to one designer to keep the colour uniform.
Did we say how much we LOVE blues and greys yet? Just kidding, everyone knows by now! This colour palette is to die for, and this gorgeous twisted high neck gown is ridiculously beautiful. Here is another attractive option, too.
Let your besties get creative with style and cut of each of their dresses for a fun and trendy look. This style is perfect for the spring or summer bride who isn't afraid to play with some colour in her bouquets or who wants a more reserved and clean look. We could see this style being rocked at an outdoor wedding where the white dresses get a chance to stand out.
Chiffon is great for designs with ruffles and pleating because it's thin enough to fold, tie, drape and layer, and also strong enough to hold its structure. Chiffon is a reliable go-to for a wedding year-round, but it's especially helpful for summer weddings because it tends to be a pretty breathable fabric.
Mix and Match Bridesmaids Dresses
This is definitely at the top of 2019/2020 bridesmaids trends. To play up your colour palette and go for a more vibrant look, incorporate two colours into your bridesmaids' dresses! You can mix and match two colours of the same style or allow your bridal party to choose any form in the given palette. The result? Happy 'maids and one gorgeous, colourful bridal party!
Once upon a time, photographer Kristen Kilpatrick got married, and her wedding was an absolute dream. And her bridesmaids looked perfect in their cerulean and pale blue tones. And her maid of honour was in a strapless gown. Le sigh so much pretty here! Here are some of our favourite blue dresses: we spot some tulle, a little A-line action, and a romantic strapless Dress.
There is no better way to add a pop of colour into your wedding than by having your bridesmaids wearing embroidered dresses with a pop of colour! This look is super stylish at the moment and lets your besties feel flirty and sweet. Add a beautiful bouquet in the mix, and you have a beautiful floral palette for your girls to wear on your special day.
Crepe Bridesmaid Dresses
Crepe is both a delicious breakfast item and a versatile dress fabric! Crepe fabrics have a bit more stretch than chiffon, which is why you'll often see fitted or flat skirt bridesmaid dresses in crepe. The thickness of the material varies, as does its weight, which can range from light to medium or substantial.
Because there are more heavy-weight styles in crepe, it is a popular choice for weddings for cold weather or indoor weddings. Also, a classic crepe is typically more opaque. You'll even notice that pancake has a textured feel to it — if you look close you can see it! (Each designer's crepe texture is a little bit different as well).
Blush forever! This bride chose one colour and let her bridesmaid choose the fit, which is a beautiful idea considering every bridesmaid has a different body type and style preference! These dresses are by Amsale, but you can find similar fits here.
We love the idea of having floral dresses for your girls, but when they are mismatched, it adds an entirely different element. Having a line of your girls dressed in varying floral patterns, colours, and styles are sure to look dreamy and gorgeous for any Spring wedding or bride who isn't afraid to play with some design.
Crepes are a stellar option for black-tie weddings because the designs for crepe bridesmaid dresses tend to be more formal and sophisticated. These sleeker styles are ideal for a minimalist bride who likes clean lines and subtle details.
You caught us loving blues and greys again! This look feels old-world, elegant, and timeless, and we love the mix of styles here. One shoulder, high neck, flutter cap sleeve, maternity (there are several maternity styles!), and off the ledge.
This look is super elegant, and when every bridesmaid gets to choose her style and colour within your scheme, each girl is sure to look unique and feel comfortable. We can already picture how beautiful your pictures will turn out with your girls dressed in mismatched florals.
Crepe bridesmaid dresses usually don't have much pleating or ruching, giving way to the more obvious seam lives that give it shape (and flatter your figure!). If you like sheath, trumpet or fit-and-flare silhouettes, you might want to look for designers that carry crepes!
Short Bridesmaids Dresses
Planning a seaside ceremony or light and fun summer nuptials? Short bridesmaid dresses are just as bridal as long bridesmaid dresses but without the fuss of all that fabric. Flirty, easy-to-wear and perfect for any girl in your party, short bridesmaid dresses can complement any wedding party. Whether you want a short chiffon dress, something with sequins, or even a tea-length bridesmaid dresses, Sorella Vita's options are endless.
If you're looking for a way to turn the colour blue into something unique and exciting for your special day, then look no further! Break up the "typical" blue look by adding in prints and patterns, or a mixture of shades. Let your imagination run wild when it comes to the look and style of these dresses.
A traditional crepe is matte, meaning it is not reflective or shiny. In the past few years, we've seen an increase in non-traditional crepes like luxe crepe and satin back crepe that have a beautiful sheen to them, which brings us to
Sequin Bridesmaids Dresses
Sleek silhouettes and all over, iridescent shimmer bring a throwback glamour we love. Statement-making matte sequin is never too much in a bridal party that was made for standing out.
Check out our ultimate Melbourne Wedding Dress Shops to take away some of the stress of finding the perfect gown.
For more of the relaxed style, choose more flowy styles, and if you're looking for more of a structured a tailored look then choose form-fitting dresses that show off your bridesmaids perfectly. These ocean blue hues are perfect for a beach babe who wants to add some texture to her special day. This look is ideal for the beach bride who wants the sun, sand, and ocean to be a big part of her special day.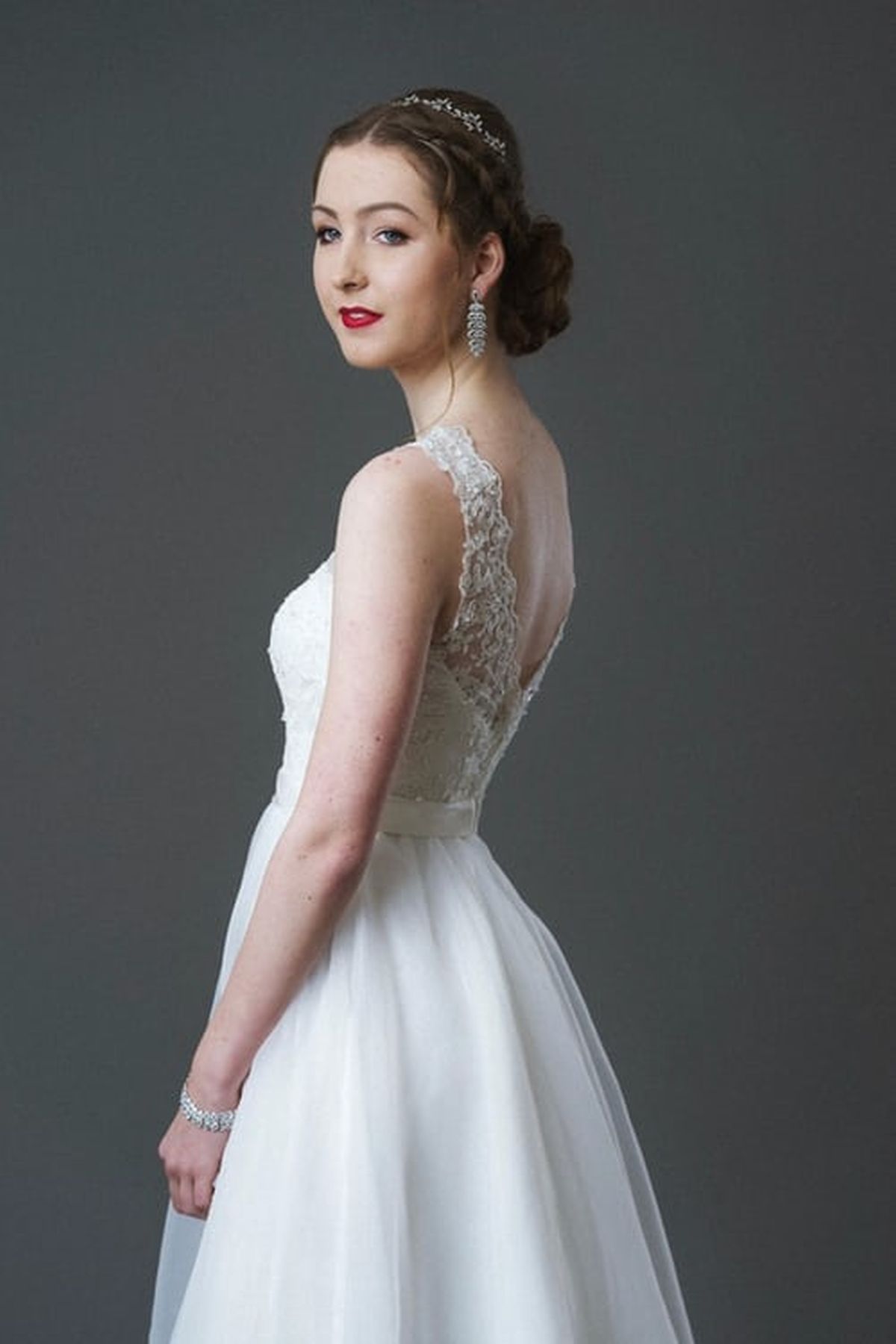 Satin Bridesmaid Dresses
This is one of our favourite trends for weddings in 2020 and beyond. If you're looking for satin bridesmaid dresses, check out collections with luxe and satin crepes, as well as fluid satins! They are more affordable than silk but give the same effect.
Whether you love the allover look or prefer the Art-Deco-inspired pattern of Nouveau Sequin, these sequin bridesmaid dresses can't be ignored. Perfect for an enchanting New Years Eve wedding but stylish enough for a captivating Hamptons ceremony, you honestly cannot go wrong with this bridesmaid look.
For more of an effortless look, choose styles with ivory and elegant decals. Neutral tone gowns allow for a gorgeous and simple look for your special day. Whether you want long or short forms, each of these designs showcases a laidback and elegant look.
Some crepes, like Aura by Brideside's luxe crepe, have just a hint of shine (fabulous for a mix and match bridal party where you want just a little variety), whereas others like Jenny Yoo's satin back crepe have more glow.
It's so important that your bridesmaids are comfortable and feel like themselves on your big day. They shouldn't have to fuss with a Dress that doesn't suit their silhouette or personal style. With a range of fabrics, over 100 colours and a variety of styles, Sorella Vita is the go-to brand for statement-making bridal parties.
This style is best suited for a bride who either wants to have a very sophisticated and elegant look to their wedding, but it would also suit a bride who wants a more simple and feminine look. We could see this style in the spring and summer months for brides who are looking to keep things light and fresh, as well.
In addition to satin crepes, there are also exact satin fabrics. The difference between the two is that satin crepes have a crepe lining with a satin finish and pure satins like Amsale's fluid satin do not, so they have slightly less structure. Fluid satins tend to have more a buttery, silky hand feel than a satin crepe, but both are soft and comfortable to wear.
Flattering necklines pair with column skirts while gorgeous fabrics and stunning colours are available to help brides create a dreamy colour palette for their besties. Whether you want a mix-and-match look, something classic like satin and chiffon, or even sequin, Sorella Vita's 2019 bridesmaid dresses were made for the modern 'maid. The result? Incredibly versatile and romantic gowns that are perfect for any wedding!
The colour grey doesn't always have to feel boring. Create a unique and trendy look by letting your bridesmaids pick any shade and style of dress they want, with only one condition - it has to be grey. If you're looking to amplify this trend even further than let them know they can add beading or a pattern!
Satin bridesmaid dresses can work for weddings any time of year, depending primarily on the style. These fabrics work for both fitted and flowy designs. They drape beautifully, which is why you've probably seen some cowl neck styles growing in popularity. It can also be pleated and folded to create ruffles or wrapped around boning to add structure. Be it a flowy wrap dress, fit-and-flare or strappy sheath; satin can do it all!
We could see this look for our fall and winter brides who want to keep things simple, with a touch of adventure. With a simple grey palette such as this one, you can get a bit more creative with your florals and arrangements!
If you love a structured style with some shine, be sure to check also check out sateen twill bridesmaid dresses. It's woven differently than a satin; being similar in weight and texture to grosgrain ribbon. It's a look that can go preppy, formal or vintage depending on styling!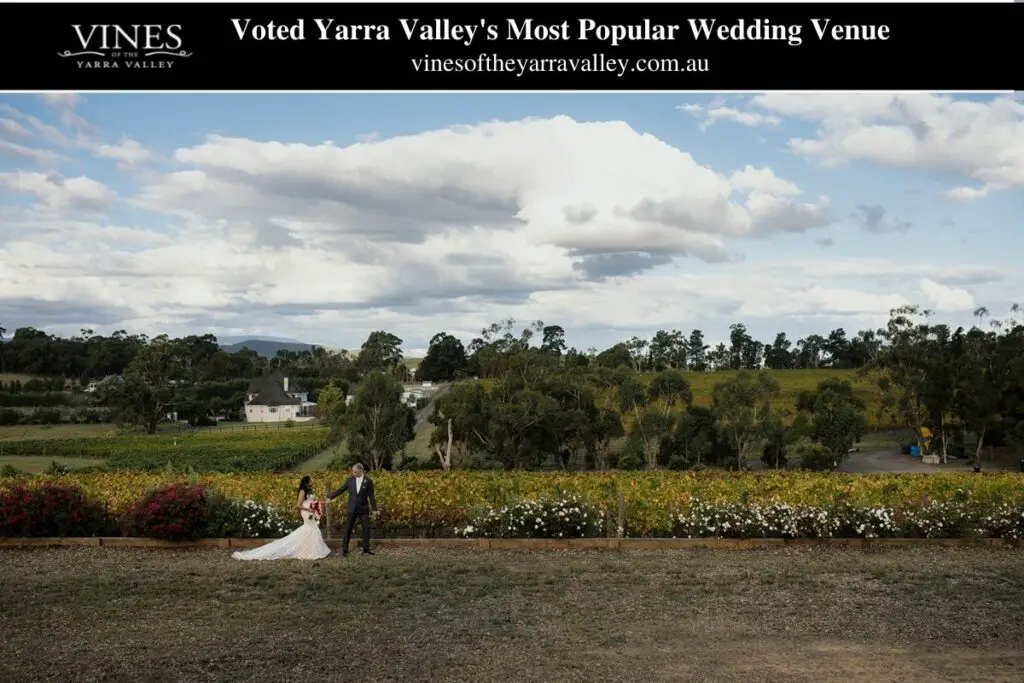 How to Mix and Match Flawlessly
Colour
Think the same colour, different dresses. Choosing a colour palette, or only one solid colour for your 'maids will help your girls look cohesive and stylish. If you're going for a blush colour palette, for example, give your 'maids specific colours that you think match or even your choice of different dresses in your choice of colours. This way, all your bridesmaids can choose a silhouette that flatters them!
Sparkle
A little sparkle can be the best touch of whimsy. We love these subtly sparkly gowns; this one is a favourite!
Embroidery
Having embroidered details on the dresses would look gorgeous in the spring or fall depending on your pop of colour choice, but this look would be perfect for anyone who wants to add a fun twist on a coloured dress. It even adds a beautiful texture to your day, if you choose to keep some details simple, which is a total plus!
Frequently Asked Questions
So traditionally, who pays for bridesmaid dresses? According to etiquette, each attendant is expected to cover the costs of their entire ensemble, from their dress (or their jumpsuit, or whatever look they're rocking) all the way down to their accessories. That goes even though the bride traditionally picks the attire.
When considering delivery and alterations, then, bridesmaids should order their gowns at least six months before the wedding, meaning they should start shopping at least seven months out.
Like all fashion choices, your bridesmaid dresses need to match the formality of your wedding day. Getting married barefoot on the beach in a boho-chic wedding gown? Satin gowns may not match the vibe, but breezy chiffon dresses could be perfect for your bridesmaids.