What do you get the couple that already has everything? A second wedding, of course! Planning a second wedding is not only exciting, but it can also be a little overwhelming. I am here to help with your planning and offer tips on etiquette, from invitations to attire. Read on for some helpful advice for your big day!
Planning a second wedding can be exciting and daunting! The focus is different; the guest list is shorter, the venue may already be booked. Here are some tips to help you plan your perfect second wedding.
There are many decisions to make, and it's important to do so with an open mind, lots of patience, and the help of your loved ones. The first thing you'll need is time. You have been married before, but that doesn't mean this will be easy!
Allow yourself plenty of time for all the planning involved in such an event. For example, if you're already working on a budget for your honeymoon because you had one planned last year, don't forget about this one!
Planning well in advance will give you time for research and budgeting. Don't assume that just because it's a smaller event, everything else will work out independently.
Consider how many people each detail needs to accommodate (e.g., catering) and what type of people they are (e.g., children). And keep in mind that while it might not matter whether or not there's live music at your first ceremony, it should be considered for your second one if there are kids.
A second wedding is a big decision for you and your partner, and it's important to make sure that all the details are perfect. From the dress code to the venue, here are some tips on planning a second wedding with so many things to consider.
What's Different About Your Second Wedding?
You might be wondering what's even different about a second wedding and why are there special concerns? Well, that's probably up to you! However, people have some common concerns with second weddings, mainly how to make them different from the first!
With that comes a new venue, a new dress, and a new theme. But, of course, there are other considerations too, like who from the first wedding to invite.
Many people getting married a second time want to keep the second wedding smaller or more casual, as they may feel that they did the big and fancy shindig before.
TIPS:
1. The wedding announcement should be tactical
Announcing your second marriage isn't quite the same as your first. You'll want to prioritize telling your children and your parents before letting anyone else in on the plan.
As for social media announcements, there may be some confusion for people you're not regularly in touch with, so you may opt to hold off on sharing the news here unless you're ready to have those conversations.
2. The guest list may have some crossover
When planning the guest list for a second wedding, focus on sharing the celebration with the people you're sharing this phase of life with.
Don't feel that everyone you invited to your first wedding needs to be invited to your second wedding, even if they're still your friends. If they don't know you and your future spouse well, it's okay to leave them off the guest list.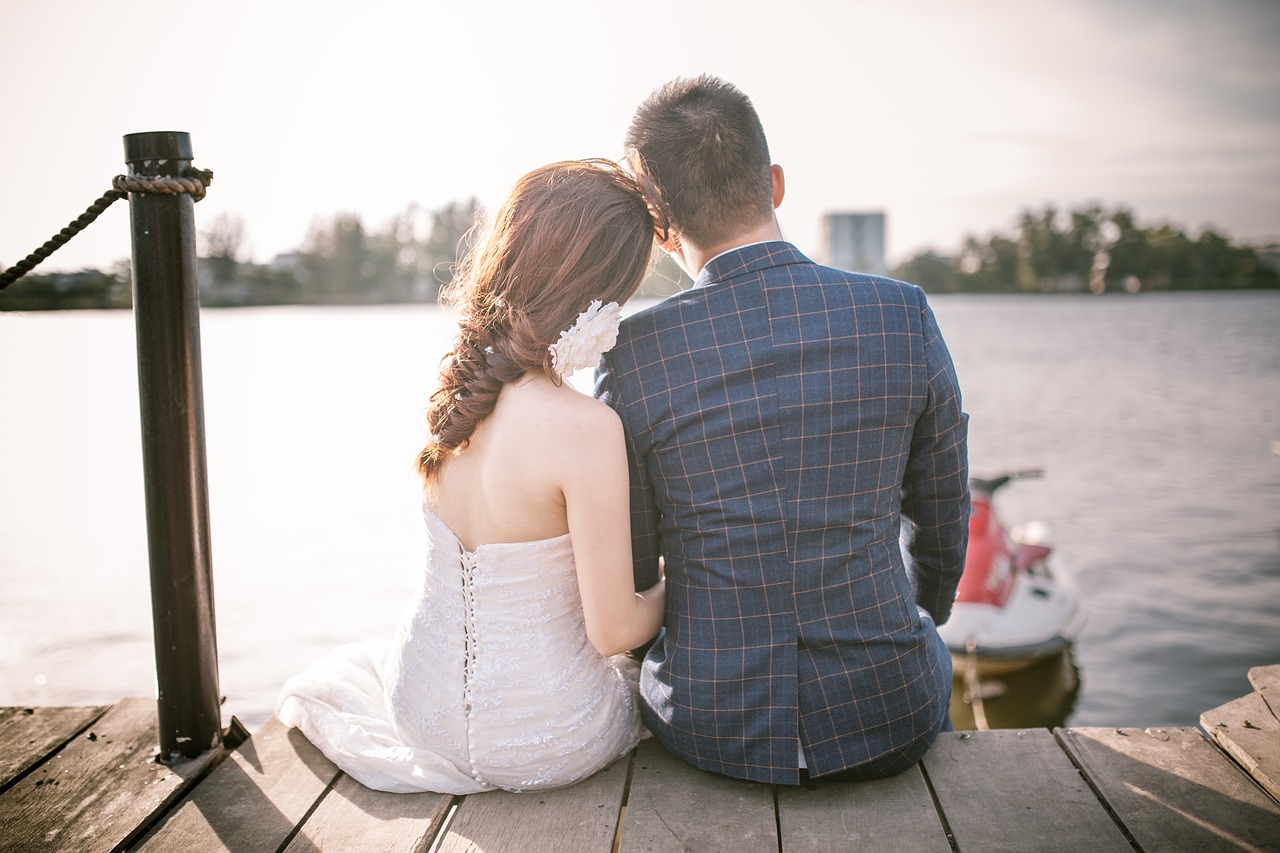 3. Second weddings tend to be more intimate occasions
While it's not an etiquette requirement to have a smaller wedding for your second marriage, it is noted that it's common for second weddings to happen a little later in life and reflect a more intimate atmosphere.
4. You can still have a wedding party
No etiquette rule says you can't have a bridal party for your second wedding, so go ahead and include your friends to walk down the aisle if you'd like.
With almost every second marriage we've planned, our couples' wedding parties have been small and focused on their family or close, close friends, but feel free to include whomever you feel comfortable standing beside.
5. The process is the same as your first wedding, but the wedding can be very different
Second weddings may be smaller, but a later in life event often means the couple has more to spend on a celebration that feels more customized and personal.
For example, it is said that older couples like to celebrate their personal successes and host weddings that reflect that, and often second weddings are taking place during a time when partners feel more secure and established.
6. Second Bridal Dress
Some second-time brides would like to wear a dress that's more relaxed or more "them". One pick is sexy and chill without being too revealing or immature– the silk and the buttons are youthful and beautiful, while the long sleeves show some maturity.
For something even more unconventional, wear a wedding jumpsuit! The wedding jumpsuit is chic and looks great on everyone. This is a feminine and mature way to forgo the classic cupcake wedding concoction for something a bit sleeker.
Even better– go short! This racetrack inspired look is feminine, classic, and tea length, pushing the folds of traditional gowns a little further. The big, fun hat is also a great way to rework a classic veil for a chic older bride.
7. Remember, it's your first time planning a wedding together
Though one or both partners have been previously married, it's important to remember that while this may not be your first time planning a wedding, it's your first time doing so together.
Remember to be sensitive to the excitement and emotions of wedding planning. Enjoy this time as a couple, as it's the only time the two of you will plan your wedding together.
Alternative Wedding Ideas For A Second Marriage
If there is one thing we know, couples feel really free to do what they like and enjoy when getting married for the second time.
That's why we rounded up some fantastic alternative wedding ideas for a second marriage celebration. So let your imagination take hold, and remember to make it memorable!
Shake things up! Brunch weddings are all the rage and perfect for after a small and intimate civil ceremony. Or ask your favourite coffee place if you can host a pop-up wedding (no more than eight people, please) at their space with no music and no need for decorations.
Definitely, a less casual setup that is fun for everybody. Cut the cake first. Or even welcome the guests at the entrance.
Surprise your guests. Make it yours. It's your second marriage—a second chance to show off your unique style. First, however, make your dreams budget-friendly and realistic. For example, rent a beach house for a weekend and celebrate with your closest friends. A truly unforgettable experience.
Destination Weddings: Celebration and Honeymoon All in One
For a second wedding, some may choose to elope! This is a personal choice that honours the beauty of your love. You can find an intimate beach, get married to an officiant and a witness, and have a cute picnic.
Consider getting wed at a close or unique destination location: the beach, a snowy mountain resort, or your mutual favourite place in the world. You can add a new tone and a memorable setting to your second nuptials by hosting a destination wedding.
If you and your fiancee are some mountaineers, getting married on a cliffside is an attractive choice for adrenaline junkies. This photo is absolutely beautiful, and it signifies that you're willing to "jump and fall" for your new, true love.
Plan an entirely different second wedding from the first, and add a fresh start to your union. Put in that unconventional flavour and have fun. For example, adventure-seeking couples may get married by a sherpa at the foot of the Himalayas. Wouldn't that be cool?
You may want to have guests at a destination still. Thankfully, you can get married with a small guest list at many different places around the world. Something like this great room at an island resort will be unforgettable for you and your guests.
Second Wedding Etiquette Questions
1. Should I invite my ex-spouse to my wedding?
No, you do not have to invite your ex to your wedding, though you may if you have a close and cordial relationship with them. And in that case, you should ask your betrothed if they are okay if you invite your ex.
You may be wondering if it's appropriate to invite your ex or their family and friends. While some may find this awkward, ultimately, it's your wedding, and it's up to you– if you have a great relationship with anyone you met through your past marriage, then you should have them there, as long as you discuss it with your new partner.
If your first spouse passed away, and you are still close to your in-laws, you may want to invite them to your wedding, but realize that it may be hard for them to attend so that they may send their regrets.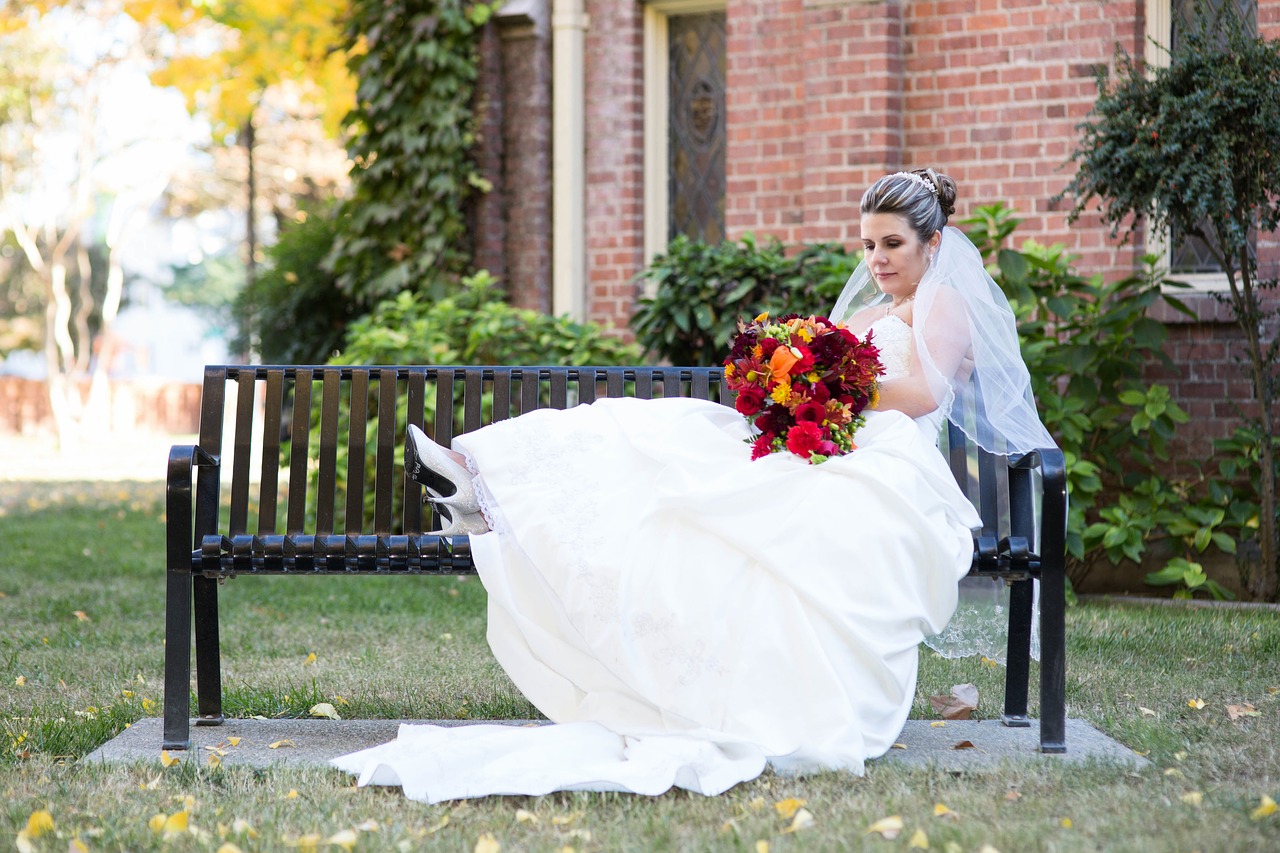 2. How can I include our children in the wedding?
If you've been married before and had children, you may want to incorporate them into the wedding ceremony as well, since they're getting a new family too. One way is to have them walk down the aisle– this little sign is so cute!
Your children should be some of the first people you tell of your engagement, and when you tell them the exciting news, you can ask them, or let them know, how you envision them participating in the wedding.
You may also want them to say a piece or give their "own vows". This is another sweet way to make them feel included in the blending of a new family and show them that their input is appreciated and valued.
Little kids may want to be a flower girl or ring bearer, while older ones may want to be a bridesmaid or groomsmen. Kids can also escort a parent down the aisle.
Discuss with your officiant how you can incorporate your children in the wedding ceremony. Can they exchange vows with you? Can they read a passage that evokes family? Is there a unity activity that all of you can do together at the altar?
You can also give kids responsibilities on the wedding day, such as passing out wedding programs when guests arrive, or wedding favours at the end of the reception.
Don't pressure or force children to participate if they are reluctant to.  It may take some kids time to accept that their parents aren't getting back together if you're divorced.
For a very little child, a wagon is such a cute way to get them to "walk" down the aisle! They might not remember it when they get older, but everyone else surely will. Just deck the whole thing out in some tulle and lace, and it's an adorable wedding wagon!
3. Can I wear a white wedding dress and a veil?
The short answer to this common second wedding etiquette question is yes. A bride getting married for the second, third or even tenth time can wear white and a veil too!
When choosing what to wear on your wedding day, it's important to pick a style that you feel beautiful in, regardless of its colour.
A veil, for some ceremonies, is required, but if your officiant doesn't require that you wear one, a bride should decide if she feels comfortable in a veil and if it complements her wedding-day look. Other options for a headpiece include a tiara, comb, hairpins, flowers and even a hat.
4. Can we have a large reception?
A second wedding can be as intimate or as grand as you want it to be. Nowadays, a second wedding reception can range from close family and friends at a restaurant to a seaside destination to a black-tie ballroom party.
Create an atmosphere different from your first wedding(s) with different details and elements, so it doesn't feel like déjà vu.
At the reception, the newlyweds can take part in as many reception traditions as they want to: first dance, parent dances, wedding party entrance, tossing the bouquet and cutting the cake.
5. Can we hold the wedding ceremony in a house of worship?
This is up to you and your future spouse and the religion you belong to. Some conservative or orthodox beliefs still don't believe in divorce and remarriage, but if having a religious ceremony is important to you, you should talk to your local faith leader.
It will depend on your religion as to whether a divorced person can remarry in a house of worship. Discuss with your clergy and learn what the "rules" are for remarriage.
Maybe they will gladly perform the ceremony, but not at their house of worship. Or you can have a civil ceremony and then a blessing at the church afterwards.
6. Should we expect our parents to help pay for the wedding?
According to second marriage wedding etiquette, a couple should not expect their parents to cover all wedding costs or contribute to the wedding. However, the majority of parents will pay for a first wedding.
Couples getting married for the second time are often older and financially secure and therefore tend to pay for their wedding themselves. However, parents may contribute to the wedding's budget if they can afford it and wish to do so.
7. Who should escort the bride down the aisle?
A second-time bride whose father or mother is still alive may be escorted down the aisle by their parent(s). A second-time groom may opt to have his parents walk him down the aisle too.
A couple may also ask a child or children to escort them down the aisle as a way to include them in the day, and further show the joining of two families, not just two people.
8. Should we still register for gifts?
Yes! Your guests will still want to give you gifts. However, you may want to distance yourself from the standard household items that a first-married couple ask for and go for some more personal picks. You can get more wedding registry ideas here.
Couples planning a second wedding can register for wedding gifts if they want to. Pick one to two stores with a selection of items you want or need, whether they're for your home (dishes, appliances, home improvement items) or for a hobby the two of you share, such as sporting equipment, books or wine.
Even if you tell guests that "their presence is present enough" there may be a few relatives and friends who want to buy you something to help celebrate the occasion. Having a registry for them to browse will make shopping easier and less stressful for them.
9. Can a second wedding have a traditional wedding party?
A traditional wedding party is a great way to honour close friends and family, and there's no reason you can't have bridesmaids and groomsmen or bridesmen and groomswomen at your second wedding.
It can even be comprised of some or all of the people you chose for your first wedding's wedding party. You may want to add your children to the wedding party as a way to include them on the wedding day.
According to second wedding etiquette, the responsibilities for the wedding party would remain the same: host a shower, attend pre-wedding festivities, and wear a dress/suit that the couple selects or gives guidelines to choose their own outfit.
The couple may want to cover the costs of the wedding party's outfits, especially if you're selecting their looks if they can afford to.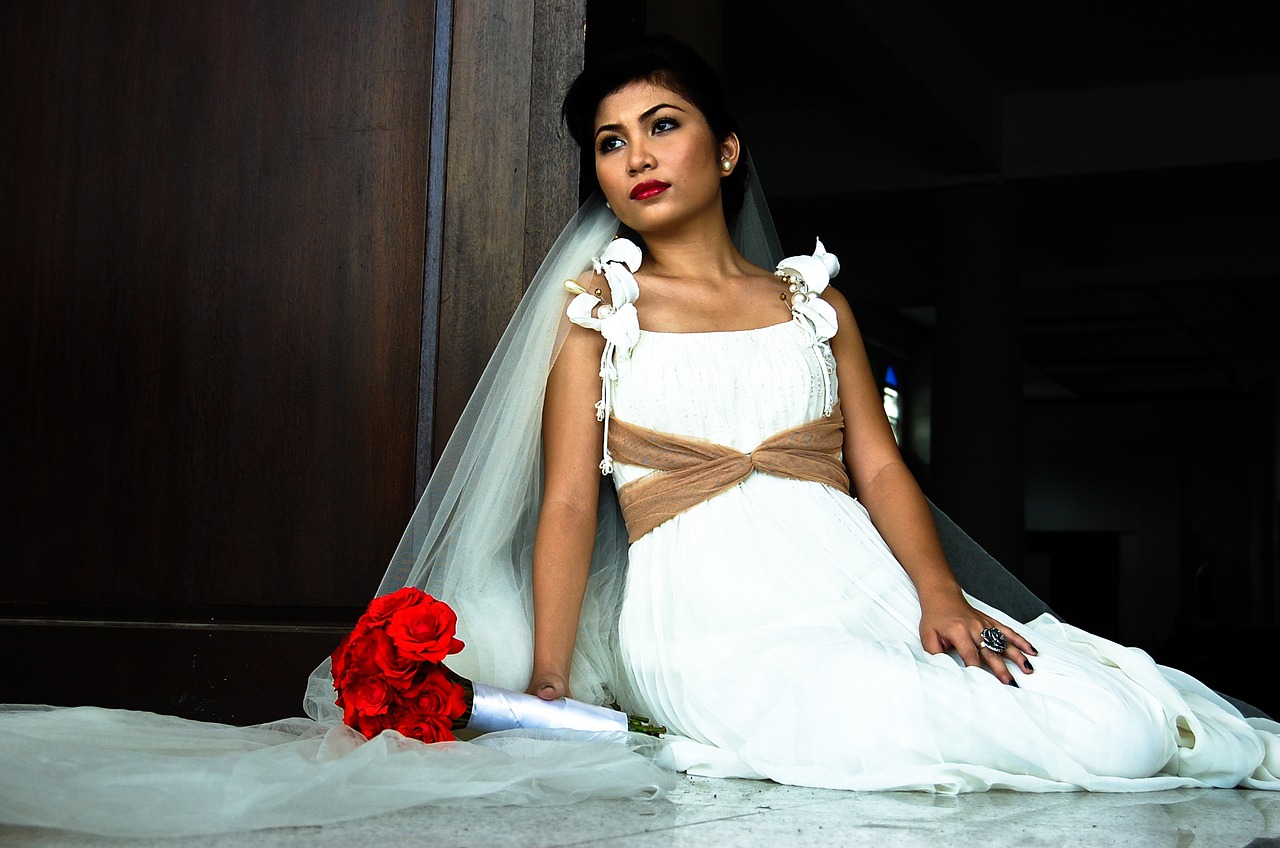 10. Can the couple have a shower and bachelor/ette parties?
A couple can be the guests of honour at a shower and bachelor/bachelorette parties if their loved ones decide to host one.
Party hosts should follow the same guidelines when planning festivities, specifically only inviting people who are also invited to the wedding. The one exception is an office shower, where colleagues may host a party regardless of whether they're invited to the wedding.
Second Wedding Myths You Can Throw Out the Window
If you're getting married for the second time, people may express the idea that certain wedding practices are not appropriate for tying a knot again.
But we're here to dispel those myths because it's 2021, and you can celebrate however you'd like!
1. You can't have a big wedding
Of course, you can. If you have lots of close friends and family who also want to celebrate your union, all the more reason to do it up big.
Everyone wants to celebrate love, and your wedding should represent your personality as a couple – whether it's a large, formal affair or a smaller casual one. It is, however, suggested making your wedding unique and different from the first.
And, it's probably best to leave ex-spouses off the guest list, even if you're on amicable terms. Respectfully let them know before they find out from someone else.
2. You can't wear a traditional white dress
There are no rules about colour, whether this is your first or even your 4th marriage. Wear a colour that makes you feel beautiful.
And if you opt for white, be sure to try on a variety of shades [including] ecru, ivory, off-white, champagne, blush, to see which matches your skin tone the best. Most brides opt for a more sophisticated silhouette instead of a ballroom gown for their second wedding dress.
3. You can't have a wedding shower
If your friends want to throw you one, graciously accept. A wedding shower is such a lovely way to celebrate your upcoming wedding with your close girlfriends and your 'new' family you are marrying into.
With all of our busy lives, it can be not easy to get big groups of the people you love together for a brunch or a much-needed night out, so take advantage of the opportunity to have your friend clear their schedules ahead of time.
And not only that, but it's also a great way to introduce your fiance's family to yours in a relaxed atmosphere.
4. You should not expect gifts
Many times it's true that most couples who marry a second time may not need traditional household items, so instead of gifts, you may want to register for a honeymoon or have your guests donate to a charity that's important to you.
It can be difficult for many people to openly give information about gifts, as they do not want to appear tacky or expectant. But it's much better to share the information on time than to end up with a pile of crystals, picture frames, and candlesticks you won't ever use.
5. Your father can't walk you down the aisle
You may absolutely have your father walk you down the aisle if that's your preference. Although, it's also perfectly okay to walk down the aisle by yourself as a sign of independence, or even with your children if that's what you prefer.
As with first marriage, whomever you feel closest with should walk you down the aisle, whether it's your father, stepfather, grandfather, brother, saying that she even has mothers walk their daughter down the aisle.
Whomever you choose, make sure you are all coordinated with outfits and colours, so your look is cohesive.
6. You can't have a bridal party
This is the one tradition that is usually not carried over into the second wedding. Most people choose to forgo the bridal party, and if you decide to do that, there are so many fun ways to incorporate your close friends, siblings, children, and more into the ceremony.
Some options include helping usher guests to their seats, handing out programs, walking you down the aisle, standing by your side during the ceremony, and more.
We love when grooms give special rings to the bride's child(ren) during the ceremony to make them feel extra special [and] let them know he wants to marry the whole family, not just mommy.
Finding love the second time around is rare and beautiful and should be celebrated. Everyone wants you to be happy, and if you play your day your way, you'll have the most special memories.