Welcome to our blog about online MBA programs in Australia! Pursuing an MBA can be a life-changing decision, but it can also be a significant commitment of time and money. That's why many students are now considering the flexibility and convenience of online MBA programs. With the increasing demand for flexible learning options, many universities in Australia have started offering online MBA programs that provide high-quality education and a range of specializations to choose from. In this post, we'll explore  the top universities offering online MBA programs, and the factors you should consider when choosing the right program for you. So, let's dive in and explore the world of online MBA programs in Australia!
Quick Links To Online MBA Programs
RMIT Online
Master of Business Administration (MBA) Online
2.7 years part-time, Reduced duration available
Jan, Mar, May, July, Aug, Oct
$4,560 per course, FEE-HELP available
Southern Cross University
Master of Business Administration (MBA) Online
2 years part-time
Jan, Mar, May, July, Aug, Oct
$2,990 per unit, FEE-HELP available
UTS Online
Master of Business Administration (Online)
2 years (minimum), Part-time
12 subjects | 7-week study blocks
$4,250 per subject, FEE-HELP available
James Cook University
Master of Business Administration Global (MBA Online)
24 months , Part-time 
$3,700 per subject , FEE-HELP is available
12 (One subject per each 7-week study period)
RMIT Online
Master of Business Administration Online
The Master of Business Administration course from RMIT Online is completely online and will give you the business and leadership skills you need to succeed in the fast-changing world of Industry 4.0.
This accelerated online MBA is widely recognised* and will help you develop leadership skills that are focused on the future. It will also give you the freedom to move quickly and think in new ways, which a traditional MBA does not.
Our electives and minors cover the latest developments in technology, digital trends, design thinking methods, and authentic leadership. You'll learn from top business experts and top academics.
With RMIT's cutting-edge knowledge of technology, innovation, and design, you'll develop a modern way of thinking about leadership that will give you a big edge over standard MBA graduates.
RMIT Online's MBA is the new MBA for the future. It is fast-paced, has opportunities for networking, and has dynamic course material that is constantly updated so it is always relevant.

Southern Cross University
Master of Business Administration Online
It's not always easy to take the first step towards your goals and dreams and make them a priority. But with SCU Online, you can get your Master of Business Administration (MBA) faster and easier than ever before. We've taken away the standard barriers to getting an MBA, making it easier for you to reach your goals through online learning, passionate professors, and great student support. Our online MBA training is made for the leaders of tomorrow who want to improve their business knowledge and skills. Gain a strong managerial viewpoint, which is important in today's global and local markets that are competitive and always changing. Our grads know about all aspects of business, so they can start making a difference in business management right away.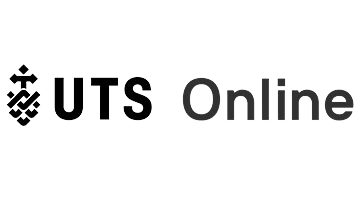 UTS Online
Master of Business Administration Online
The future of business can be transformed by a new generation of innovative, ethical, and agile leaders, as the business world is ready for such change. The UTS Online MBA program is designed to prepare tomorrow's leaders with the business acumen and commercial understanding required to enable a sustainable future for their field, while also adhering to ethical principles.
The UTS AACSB accredited Business School delivers this 100% online and part-time course, allowing students to study according to their own schedules, thereby enabling them to immediately contribute value to their careers and organizations. To tailor the MBA to their needs, students can select from a variety of specializations or mix and match relevant electives.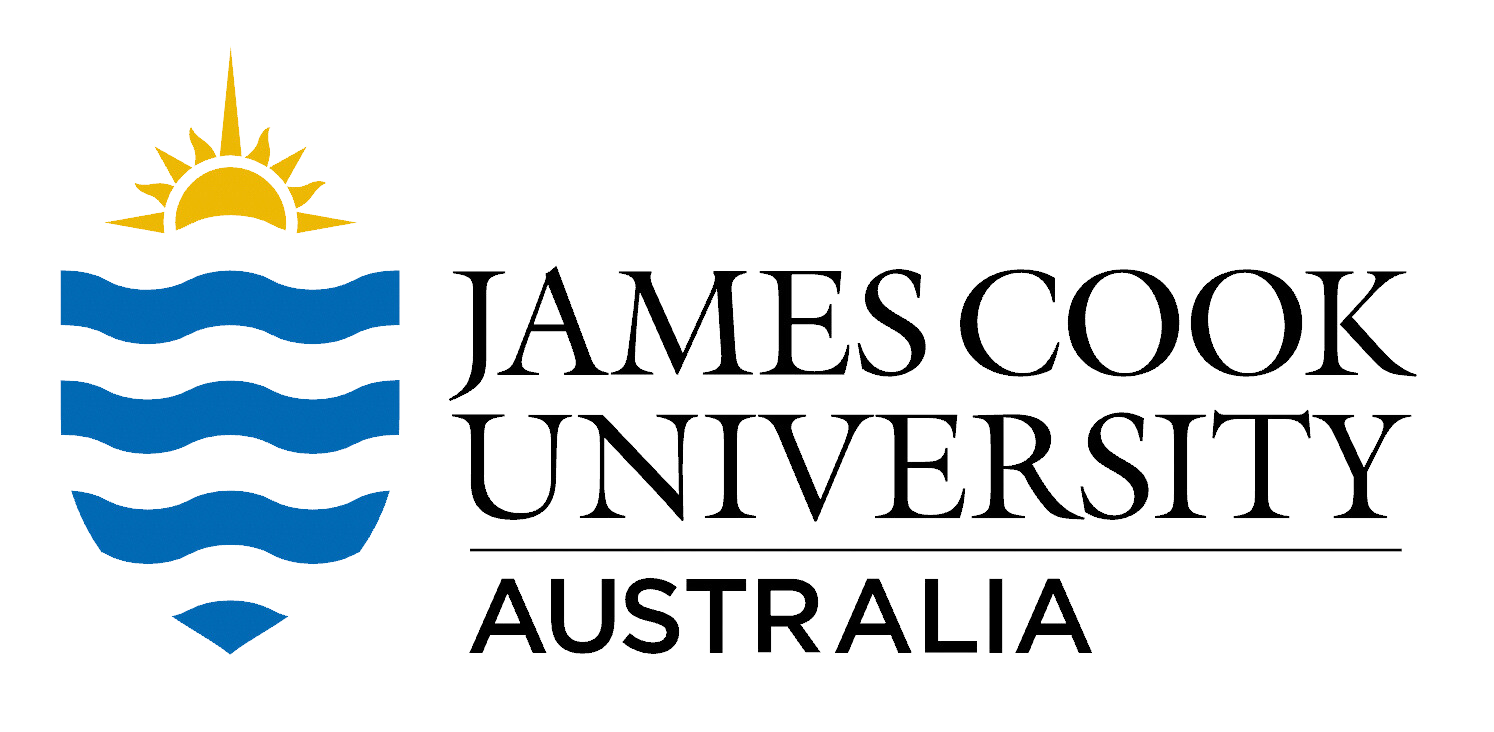 James Cook University
Master of Business Administration Global Online
The question of why to pursue an MBA Global with JCU is being raised. The current global economy is becoming increasingly complex, and individuals who possess the ability to identify and capitalize on opportunities have a distinct advantage in the business world. JCU offers a 100% online MBA Global program, which provides students with an edge over their competitors.
The highlights of the program include learning to drive strategy with a global perspective, enabling individuals to make more effective and data-driven decisions. The program also focuses on developing stronger business leadership skills and provides graduates with proof of capability. With 100% online study, the program offers a fast-track to career advancement. Additionally, students are supported by a dedicated Student Success Advisor throughout their academic journey.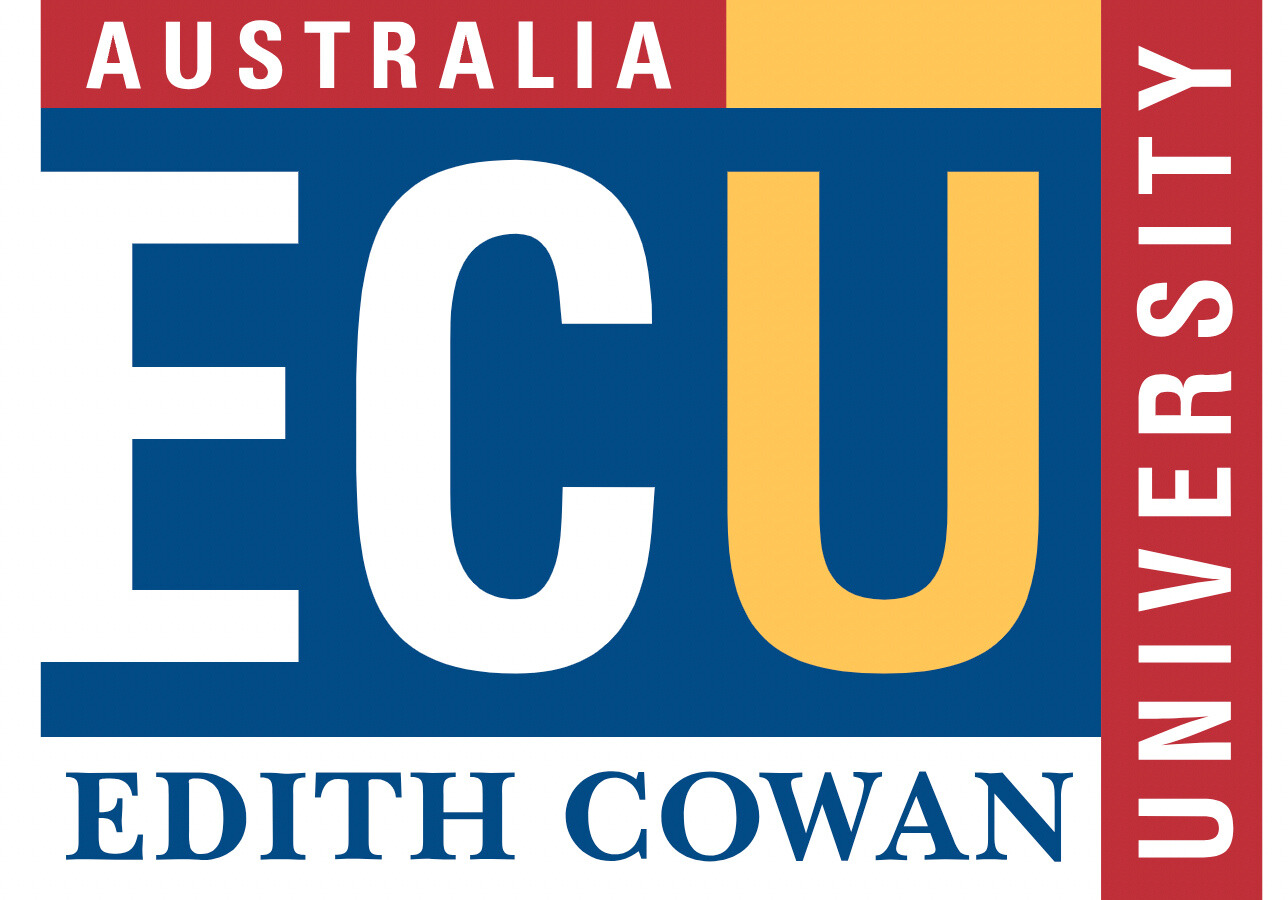 Edith Cowan University
Master of Business Administration Online
"What kind of leader does one want to be?" is the question posed in this statement. The statement encourages individuals to consider whether they want to be a controlling or empowering leader, one who holds on to the past or embraces the future, and one who prioritizes profit over people or one who leads profit through people. The statement suggests that being a leader of tomorrow requires personal transformation as well as transforming the business. The online Master of Business Administration (MBA) program offered by ECU provides a curriculum designed to produce leaders with a holistic mindset and a human-focused, transformational approach to business. The program enables students to develop their ability to navigate complexity and drive positive change, solve real-world problems that enhance innovation and drive value, and build their knowledge of leadership from Australia's only university named after a female champion of governance and leader of change.
The Accelerated Online Master of Business Administration offered by ECU is targeted towards individuals who are aspiring leaders or currently working in leadership roles and seek to develop a business mindset focused on transformation and human development. The program is tailored for students who wish to be adept at navigating complex and dynamic organizational environments and supporting individuals and teams in achieving success.
Students who hold an Australian bachelor's degree in Business or Commerce may be eligible to fast-track their MBA and complete it in 18 months. The fast-track option requires completion of nine core units (180 credit points) without a specialization. Those interested in learning more about the eligibility criteria for the fast-tracked MBA can refer to the Entry Criteria section and consult a Student Enrolment Advisor.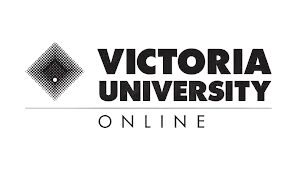 Victoria University
Master of Business Administration Online
The internationally respected Victoria University Business School delivers a Master of Business Administration (MBA) through VU Online, designed to help individuals elevate their career or business and achieve their professional goals across a range of industries and sectors. Highly qualified and student-focused academics and facilitators, many with corporate backgrounds, deliver a rich and relevant curriculum entirely online. The program consists of 12 specialist units of study, ranging from Art and Practice of Leadership to Managing Innovation and Entrepreneurship, which develop strategic, analytical, and financial skills essential for senior business leaders today. VU Online's intuitive and immersive online learning environment provides a networking opportunity with like-minded peers. With 25 years of experience in delivering accessible postgraduate business courses in Australia, VU has equipped thousands of students from all walks of life with skills and insights necessary to achieve their personal career goals, including promotion, salary increase, business ownership, and leadership.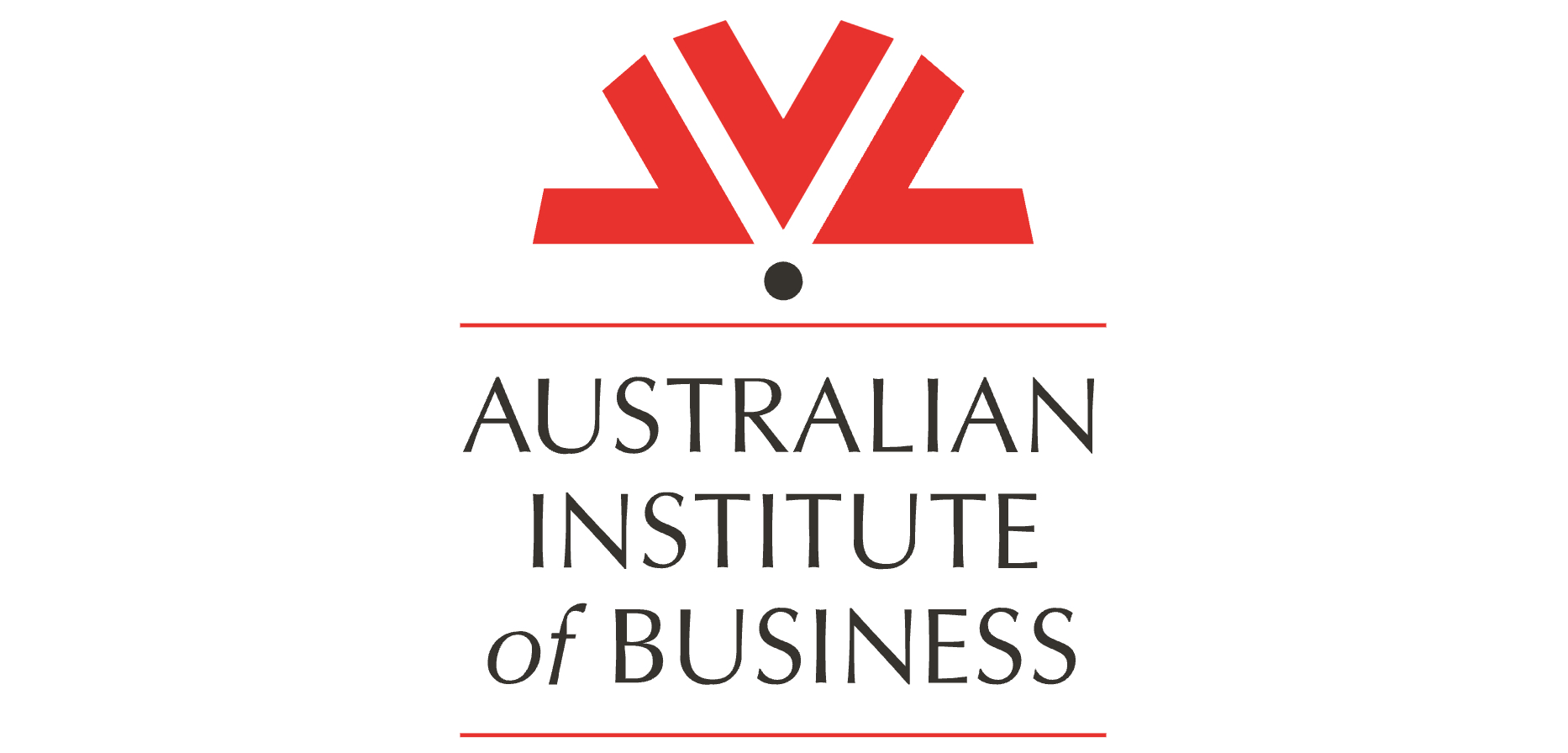 Australian Institute of Business
Fast-Track MBA Entrepreneurial Management
The Fast-Track MBA (Entrepreneurial Management) is a specialized degree program that is designed for individuals who are interested in starting and scaling a successful new business venture or incorporating entrepreneurial thinking, behaviours and competencies into an existing corporation.
Entrepreneurship is a transformative process that involves creating value in the world through innovative ideas, whether as an engaged employee, inspiring leader, research pioneer, driver of social change, or creator of the next 'big thing.' With entrepreneurs playing a crucial role in shaping the competitive global marketplace and having a significant impact on the global economy, their importance in advancing the social and financial make-up of nations across the globe cannot be overstated.
As an entrepreneur, you will likely have to perform various roles and require knowledge of all functional areas of a business, from marketing to operations, finance, and human resource management. The Fast-Track MBA provides you with the opportunity to gain an understanding of all these business-critical areas and build leadership and project management skills.
The program also offers a chance to develop entrepreneurial skills in the areas of digital startups, business consulting, and the design of new products and services.
Upon graduation, students will earn the highly respected MBA qualification, recognized globally for its quality and rigor.
The AIB Fast-Track MBA is a highly practical program designed specifically for working adults in Australia. Unlike other MBA programs, it does not require students to take exams. Instead, students learn through the practical application of theory to real-life business problems, which can be immediately applied to their careers for maximum impact.
The program aims to develop students' ability to understand and apply leading business theories, analyze and solve problems critically, communicate and lead effectively, and make decisions that support team and organizational growth.
With an AIB MBA, students gain access to a wide range of career opportunities with current and prospective employers, including opportunities for career progression, higher salaries, and starting their own businesses. The degree opens many doors for its graduates, and there are no limits to what they can achieve with it.

Griffith University
Master Of Business Administration
An MBA program is designed for managers who want to enhance their knowledge of modern business practices and develop a strong business foundation. At Griffith, there are two MBA programs available that are centered on values of sustainable business practices, responsible leadership, and a global perspective. The programs differ in their delivery styles. The first program, MBA program 5158, can be studied online or face to face in a standard 12-week trimester, and the second program, MBA program 5670, is an accelerated online program with each course delivered over a 6-week period. Both programs offer authentic assessments, enabling immediate workplace application of newly acquired skills.
Students in both programs will take courses in accounting and reporting, finance, sustainability, strategy and innovation, people management, and responsible leadership for managing change. In the fully flexible program, students can choose electives that specialize in a particular area such as marketing, finance, or supply chain management. On the other hand, the accelerated program has twelve predetermined courses and no electives. Graduates from these programs can receive the Chartered Manager designation from the Institute of Managers and Leaders Australia and New Zealand (IML ANZ), providing global recognition, leadership professionalization, employability enhancement, and differentiation from other managers.
Griffith and IML ANZ provide support for students throughout their leadership journeys, including access to partnership benefits and the fast-tracked route to Chartered Manager designation.

University of Sunshine Coast
Master Of Business Administration
The program offered aims to assist individuals to increase and deepen their range of management skills. It covers the latest trends and influences in business and aims to build on critical thinking and analysis skills. The program is designed to facilitate learning in a team environment where the participants share real-life management challenges and apply problem-solving skills. The program includes six fundamental courses, including accounting, economics, corporate finance, strategic management, and marketing. In addition, participants can select six interest topics, such as international trade and finance, entrepreneurship, global business management, and research. The program offers flexibility, enabling participants to apply their newly acquired skills in their current job and complete the MBA either on campus or online.
La Trobe University
Online Master Of Business Administration
Individuals can study for their MBA online at La Trobe University, a globally recognised business school. The program offers the opportunity to discuss real-world case studies, conduct research and participate in consulting projects, all aimed at developing the experience required to create value in business. Participants can choose to specialise in data analytics, allowing them to develop evidence-based solutions to business challenges. The program is taught within an institution that is accredited by AACSB and aligned with PRME, ensuring that graduates are prepared to lead sustainable change in today's business world.
La Trobe University's Master of Business Administration (MBA) offers a practical, industry-focused approach to accelerate students' careers. The degree is designed to equip students with the skills required for success in rapidly changing business environments. Some subjects are co-delivered by leading corporations such as Mercer and the Victorian Equal Opportunity and Human Rights Commission. La Trobe's MBA & Master of Management Course Advisory Committee, comprising of industry leaders, provides regular feedback and guidance to shape the program. Students also have access to business incubation spaces and support for their start-ups through partnerships with the Melbourne Innovation Centre and Fishburners. As part of the MBA, students can develop their Career Development Portfolio (CDP), which is designed and delivered by Randstad RiseSmart. La Trobe Business School was among the first Australian business schools to sign up to the United Nations-backed Principles for Responsible Management Education (PRME). This affiliation ensures that La Trobe's students gain the skills and knowledge required to balance economic and sustainability outcomes in forward-thinking business contexts.

Australian National University
Master of Business Administration
The Master of Business Administration (MBA) program at ANU is designed to provide middle managers with essential business and management knowledge and skills to transition into senior management roles. The program is suited to candidates with extensive experience in the workplace, leadership in organizations, or those living independently away from their home country and cultural environment. The program includes a strong emphasis on sharing extensive and varied management experience.
Some highlights of the program include studying in an exclusive program at the 1st ranked University in Australia and the 27th in the World according to the QS World University Rankings 2022. All applicants are considered for the Research School of Management MBA Scholarships, with up to 30 fee-waiver scholarships available to attract high-calibre students into the MBA and MBA (Advanced) programs.
Students will be taught by world-renowned scholars in areas such as evidence-based management, international business, operational management, strategy, project management, information systems, change management, innovation and entrepreneurship, leadership and marketing. The MBA program is the world's first evidence-based management program, with all courses designed to equip students with the skills to identify, evaluate and apply the best available evidence to inform more effective decision making.
The program has one February intake per year, with MBA seminars ranging in size between 15 and 30 students, allowing for quality interaction. Classes in the MBA are offered in the evening to cater to part-time students who work full-time. The program can be completed in 1.5 years full-time or up to 6 years part-time.
Online MBA programs in Australian universities are typically delivered through a combination of online coursework, virtual classrooms, and live video conferencing with instructors and fellow students. Some programs may also include in-person residencies or on-campus components.
Admission requirements for an online MBA program in an Australian university may vary depending on the school, but typically include a bachelor's degree from an accredited institution, a minimum GPA, a standardized test score (such as the GMAT or GRE), professional work experience, and letters of recommendation. Some programs may also require a personal statement or essay.
The cost of an online MBA program in an Australian university can vary widely depending on the school and program, but it can range from $25,000 to over $100,000 AUD for a two-year program. This does not include additional expenses such as textbooks, software, and equipment.
Earning an online MBA from an Australian university can provide a number of benefits, including increased flexibility and convenience, the ability to balance work and study, and access to high-quality education from a top-ranked institution. It can also provide networking opportunities and access to alumni networks that can be valuable throughout your career.
An online MBA from an Australian university can prepare you for a variety of careers in business, including roles in finance, marketing, consulting, human resources, and operations management. Some graduates may also choose to start their own businesses or pursue careers in fields such as healthcare or non-profit management.