Online learning is becoming more and more popular among people who want to learn more and improve their skills in the digital age we live in now. With so many online data science courses to choose from, it can be hard to figure out which one is right for you.
In this blog post, we'll talk about the universities in Australia that offer online data science courses and what you can expect to learn from these courses. No matter how much experience you have or how new you are to the field, these courses will give you the skills and information you need to be successful in the exciting field of data science. So let's dive in and find out what we can learn about data science online!
Quick Links To Data Science Online Courses
RMIT Online
Graduate Certificate in Data Science
8 months intensive, part-time
Jan, Mar, May, July, Aug, Oct
$3,840 per course, FEE-HELP available
The University of New South Wales
Graduate Diploma in Data Science (Online)
As little as 16 months
8 courses
Study Intakes: January, March, May, July, September and October
James Cook University
Master of Data Science Online
24 months , Part-time 
$3,700 per subject , FEE-HELP is available
12 (One subject per each 7-week study period)
University Of Technology Sydney
Applied Data Science for Innovation (Microcredential)
6 weeks
Avg 14 hrs/wk
$1,435.00
RMIT Online
Graduate Certificate in Data Science
To ensure the success of a business, an understanding of data is crucial. However, not everyone possesses the necessary data skills, and even the most proficient data teams may face challenges in implementing their ideas if their leaders lack an understanding of data. This is where the Graduate Certificate in Data Science from RMIT Online comes in, offering business professionals the opportunity to acquire important data wrangling, programming, analytics, and visualization skills that are currently in high demand by employers. For those who aspire to become leaders in data science and analytics, RMIT Online also offers a Master of Data Science Strategy and Leadership program. With these courses, business professionals can bridge the gap between their business acumen and data expertise, thus linking their business job to their data skills and positioning themselves for success in the modern data-driven business landscape.
How Online Study Works
RMIT's online advanced degrees have been designed with a focus on online learning. A team of experienced online learning designers collaborate with renowned academics to create engaging and interactive course material that makes learning a fun experience. These online courses provide learners with the opportunity to acquire practical, real-world skills that can help them advance in their careers. In addition, learners can interact with their peers through online chat and course-based discussion groups, enabling them to network and exchange ideas. Upon completion of the online program, learners will receive the same degree as if they had attended the on-campus program, thus opening up new possibilities for career advancement and personal growth.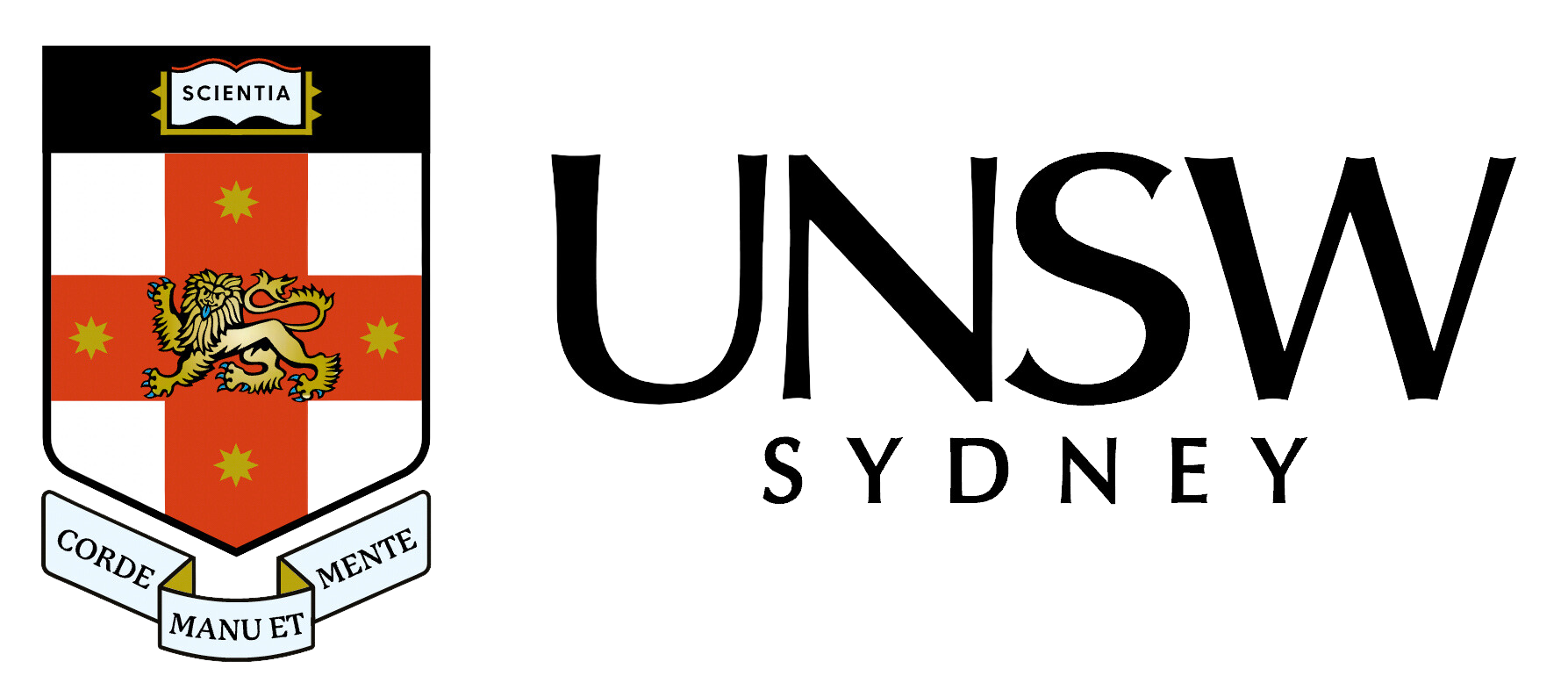 The University of New South Wales
Graduate Diploma in Data Science (Online)
Acquiring a Graduate Diploma in Data Science can be a game-changer for individuals looking to advance in their careers quickly. This diploma program provides learners with essential data science skills that are highly valued by the industry, as well as equipping them with the ability to make informed decisions and present data in a compelling way. The online program offers courses such as Statistical Inference, Data Visualization and Communication, Multivariate Analysis, Big Data Management, and Strategic Decision Making, providing learners with a solid foundation in these fundamental skills. The program is designed to be completed in a fast-tracked plan, with learners able to obtain their diploma in as little as 16 months. Moreover, the program offers a pathway for learners who wish to continue their studies and acquire a Master of Data Science, further broadening their skillset and career prospects.What UNSW Online is like
How Online Study Works
UNSW Online is dedicated to providing learners with a supportive environment that helps them achieve their academic and career goals. The online learning platform is designed to be flexible and accessible, enabling learners to access course materials from any device, at any time, making it easy to fit their studies into their busy schedules. The online courses are taught by experienced and renowned professors who provide learners with the same high-quality learning experience as those studying on-campus. Furthermore, UNSW Online provides learners with a dedicated Student Success Advisor who will be available to support them from the beginning of their program until graduation. Learners can easily reach out to their Student Success Advisor for non-academic questions through phone or text, providing them with the guidance and support they need to succeed in their studies.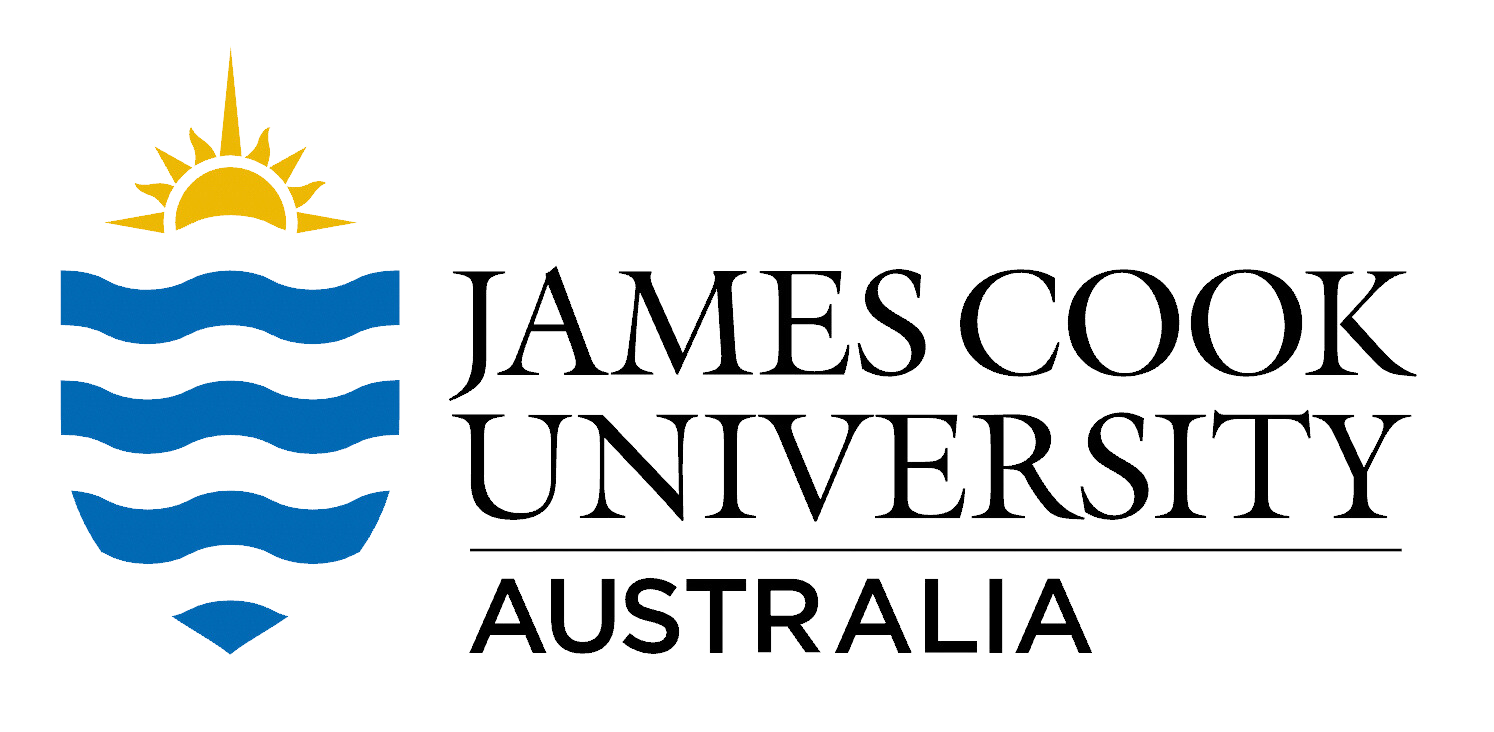 James Cook University
Master of Data Science Online
Why choose JCU for data science?
The JCU Online Master of Data Science is made to put workers ahead of the pack who understand the power of data and numbers. The JCU Master of Data Science is backed by an Industry Advisory Board made up of data science and tech stars from all over Australia who have a lot of experience both at home and abroad.
What You'll Learn
You will take up to 12 online classes, based on where you start and what you already know. Each year, there are six courses to choose from. Each study time lasts seven weeks, and new ones start every two months.
You'll become an expert in computer languages like Python and R. You'll also learn how to use professional tools for data visualisation like SAS and Tableau, software development platforms like R-Studio and Jupyter, and cloud computing platforms like Amazon Web Services.
With an interdisciplinary approach, you'll learn useful information from math, IT, and business, all of which will be taught by experts in study, academia, business, and, of course, data science. This approach gives you a wide range of skills and information, which makes you more employable.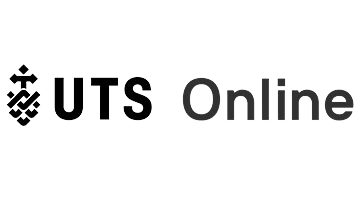 University of Technology Sydney
Applied Data Science for Innovation (Microcredential)
The course is an interactive learning experience that offers learners the chance to master critical machine learning skills from a top data science expert in the field. By participating in the program, students will acquire the knowledge and skills required to design and execute innovative machine learning solutions to solve complex real-world issues. As digitalisation continues to reshape the business landscape, companies must leverage data to remain competitive, making it critical to develop the skills necessary to do so.
Participants in the microcredential will acquire an in-depth understanding of fundamental machine learning techniques such as regression, classification, and clustering. They will also be introduced to concepts like agile project management, data citizenship, and entrepreneurship. The course has a transdisciplinary approach to learning, giving learners transferable skills applicable across various industries and sectors.
The microcredential is intended to offer a dynamic and innovative approach to learning, combining hands-on practice with interactive learning to assist students in developing proficiency in implementing, optimising, and maintaining machine learning solutions. Mastery of these skills can lead to new career opportunities or assist learners in contributing to their organisation's more strategic, innovative initiatives.
The microcredential was co-designed by distinguished academics and industry partners from the UTS Master of Data Science and Innovation programme.

Charles Sturt University
Graduate Certificate in Applied Data Science
Big data is a big deal. You can study data science online at Charles Sturt to learn how to collect, analyze, and make sense of huge amounts of data. This is the invisible backbone that drives the strategic and operational decisions of a dynamic company. Just to start, think of Netflix, Amazon, and Facebook. The Graduate Certificate in Applied Data Science from Charles Sturt University will show you what goes on behind the scenes and give you the skills to find value in large amounts of data and use it to help you make decisions, both big and small.
Possibilities For Work
The Graduate Certificate in Applied Data Science is made for professionals who want to move into specialised data analytics jobs. Data science has a lot of real-world uses, whether you want to make algorithms for big companies like Apple or help Woolworths and Coles with their marketing plans. You could also be the brains behind the smart city change or study sports analytics. As a data analyst, data scientist, big data architect, or corporate data architect, you can lead the way if you have real-world skills and the most up-to-date information about this fast-paced field. You can go anywhere you want with your job.

Deakin University
Bachelor of Data Science
Data is made every time you click, swipe, search, share, or stream. The rate at which data is created is incredible, and its sheer amount and complexity create a lot of opportunities for businesses that try to use big data to stay competitive. During the Bachelor of Data Science program, you will learn about the whole lifecycle of data to get a deep understanding of how information is made, gathered, processed, analyzed, and used to give insights and help make smart decisions.
You can get a head start in the growing area of data science by taking this course. You will learn about new data science trends, insights, and emerging topics through innovative course material. This will help you graduate with a set of specialized, technical, and highly relevant skills that employers all over the world want. Explore different analytical methods, tools, and techniques as you learn key ideas and dive deep into advanced topics in machine learning, AI, and predictive analytics.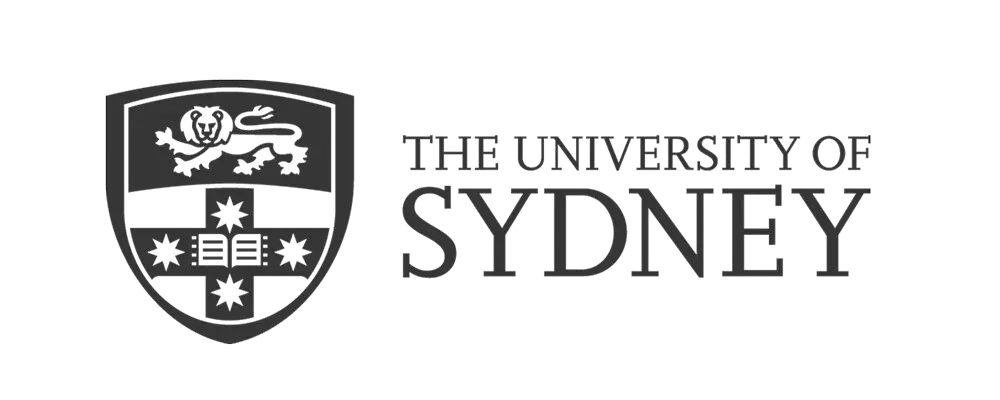 The University Of Sydney
Bachelor of Data Science
The University of Sydney offers an online Master of Data Science program that prepares students to become leaders in the data technology field. With a multidisciplinary and innovative course structure, students learn from international experts in AI and machine learning while enjoying the flexibility of studying online. The program not only focuses on mastering technical data science skills, but also on cultivating key ethical, professional, and business skills. Students can specialize in machine learning or data engineering and explore units of study in leadership and IT professionalism. The program can be completed in as little as 18 months full time or 36 months part time. The online Master of Data Science covers major areas of data science, IT, and machine learning, with a focus on supporting students in becoming experts and leaders in their industries.

Australian Institute of ICT
Certified Data Science Professional
The Certified Data Science Professional course offered by the organization prepares individuals for a career in the rapidly growing data science industry. The course is delivered in an interactive online format, where students can take the content at their own pace and will receive guidance from industry experts who will mentor them throughout the program.
One of the key advantages of this course is that it includes four Azure certifications from Microsoft, which will help students develop a deep understanding of the core concepts of data science and how they can be applied to the Microsoft Azure environment. This comprehensive approach will equip students with the knowledge and skills needed to succeed in the field of data science.
AIICT's Certified Data Science Professional Course offers numerous benefits to those who complete it. The course is designed to prepare individuals for a career in the fast-growing data science industry. The interactive online course is guided by field experts who provide mentorship throughout the entire process, and the self-paced nature of the course allows individuals to learn at their own convenience. Additionally, the course includes four Azure certifications from Microsoft that help individuals develop a strong foundation in data science concepts and their application in the Microsoft Azure environment.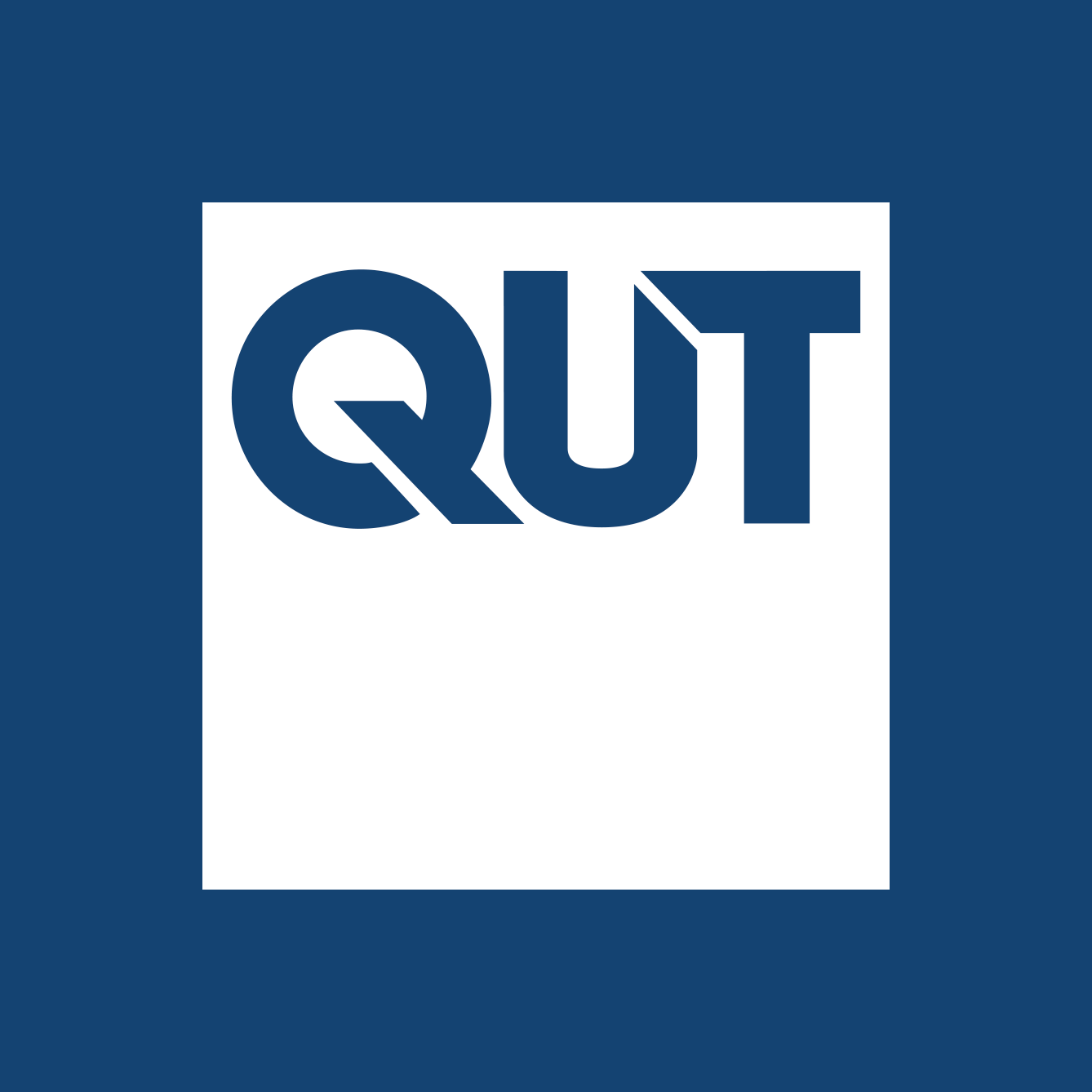 Queensland University of Technology
Bachelor of Business/Bachelor of Data Science
The Bachelor of Business/Bachelor of Data Science program offered by QUT is a comprehensive course that prepares students to become leaders in the field of data science, specifically in their chosen area of business. The data science profession has seen significant growth over the years, with a 492% increase in the number of data scientist roles from 2015 to 2019 (Burning Glass Technologies, National Skills Commission Analysis, 2020), making it one of the most desirable careers globally.
The program aims to equip students with the skills required to manage large amounts of data and derive meaningful insights from it, which is a significant challenge for modern businesses. With majors in the Bachelor of Business that are designed to inspire students to think entrepreneurially and ethically, the program provides a well-rounded education that will prepare graduates to shape the future of business.
The Bachelor of Business/Bachelor of Data Science course at QUT provides students with the opportunity to learn from world-class researchers and academics who possess extensive industry experience and regularly provide expert insights to national media outlets. QUT's Centre of Data Science is a leader in the field and offers expertise at the forefront of the discipline, with researchers who also act as coordinators and lecturers for the course. By learning from these experts, who are grounded in real-world experience and industry connections, students gain knowledge and skills that will help them solve complex challenges and problems in data science.
Online data science is a field of study that uses digital tools and platforms to analyze and interpret large data sets. It involves the use of various programming languages, statistical models, and machine learning algorithms to extract insights from data and make data-driven decisions.
Studying data science online allows individuals to learn at their own pace, access a wider range of courses and programs, and learn from experts from around the world. Online learning also offers greater flexibility, convenience, and affordability compared to traditional classroom-based learning.
Most online data science programs require a background in mathematics, statistics, and computer programming. Students should have a strong foundation in mathematics, particularly in calculus and linear algebra. Additionally, knowledge of programming languages such as Python, R, and SQL is often required.
Data science is a rapidly growing field, and there is a high demand for skilled professionals in various industries, including healthcare, finance, retail, and e-commerce. Job titles in data science include data analyst, data scientist, machine learning engineer, and business intelligence analyst.
A successful career in data science requires strong analytical skills, problem-solving skills, and the ability to communicate complex findings to a non-technical audience. In addition, proficiency in programming languages such as Python, R, and SQL, as well as experience with statistical modeling and machine learning algorithms, is essential. Continuous learning and staying up to date with the latest technological advancements is also important in this field.