Weddings are an exciting time as you get to celebrate with friends and family, but they also come with a lot of work. One task that can be difficult is writing all of those thank you notes! It's easy to let them pile up until it becomes overwhelming. But, don't worry – we're here to help!
Do you know what the most important thing to do after a wedding is? Write your thank-you notes. It's not just polite; it's necessary! I mean, think about it: all of those gifts and money spent on travel for an out-of-town guest – they deserve to hear from you.
A wedding is a joyous occasion for both the bride and groom and their family and friends. But, unfortunately, weddings can also be quite expensive, so writing thank you notes to your guests may not be at the top of your priority list.
However, it's important to take some time to do this task because your guests will appreciate getting an acknowledgment from you for attending your special event. And if they didn't attend but sent gifts, they'll still enjoy knowing that you received them!
Thank you notes are a way to say thank you to your guests for attending your wedding. You must write to them as soon as possible, but it can be hard to know what to say and how many there should be.
This blog post will discuss the best ways of writing thank you notes in order not only to show gratitude for their attendance but also to help make sure they have a good time at the event.
It's been a whirlwind of emotions, but now it's time to take care of one final task: writing your wedding thank you notes. There are so many different types of thank you cards and messages that can go into them; the first step is knowing what kind to send.
These tips will give you the best way to tackle your wedding thank you cards so that the process doesn't seem daunting.
Why Wedding Thank-You Notes Matter
While weddings themselves might not be the traditional affairs they once were, wedding thank-you notes are timelessly thoughtful, classy, and just as meaningful as ever.
At a bare minimum, a wedding thank you acknowledges that you received a gift or kindness and reflects the time and thought that went into giving it with some corresponding effort of its own. That all by itself is important.
But at their best, wedding thank-you notes can remind a friend or loved one how much they mean to you and thank them, not only for adding to your big day but for being part of your life. And that's more than important—it's essential. It's taking good care of the people who mean the most.
Prep and Planning
Stock Up
— Ideally, you've settled on stationery for your thank-you notes and kept track of addresses after sending wedding invitations. You'll also need a supply of stamps—and a self-address ink stamper or labels might just become your new best friend.
Time It Right
— It's good etiquette to send wedding shower thank-you notes within two weeks of the shower and wedding thank-you notes within three months of the wedding. Aim for those time windows, but remember, late is always better than never.
Divide & Conquer
Split up the thank you writing over multiple days and divide it up between the two of you. It probably makes sense for each partner to write mainly to his or her friends and family, but you could also split the writing work purely 50/50.
Or, if you want to up the team-spirit factor, even more, you could both write a little something in every thank-you note.
Tips To Writing Your Wedding Thank-You Notes
First, let's break down the structure of a well-written note. "A thank you note should really just have three simple elements," says wedding etiquette expert Elaine Swann, founder of The Swann School of Protocol. "You should say thank you, name the gift, and say something about the gift. That's it!"
1. Gather Addresses
One of the best ideas for the wedding was asking people to write their addresses on envelopes for us.
Getting people's addresses for invites was hard (since many of our friends are moving!), and having their current addresses is really helpful! Our friend designed this for us and left out pens and blank envelopes for people to put their addresses on.
Create a spreadsheet of the guest list with their addresses as soon as you send out your invites. (Yes, that early!) This makes it easier to track where to send your thank yous when the gifts start rolling in.
Your file should also include what you received when it was received, the date you posted the card, and another column for helpful notes. Remember: Spreadsheets are your friends!
Pro tip: Get a stamp with your current address on it. We got one from Etsy, and it's been a lifesaver! We didn't have to print any address labels, and it's like $11. Such a cute detail for your thank you notes!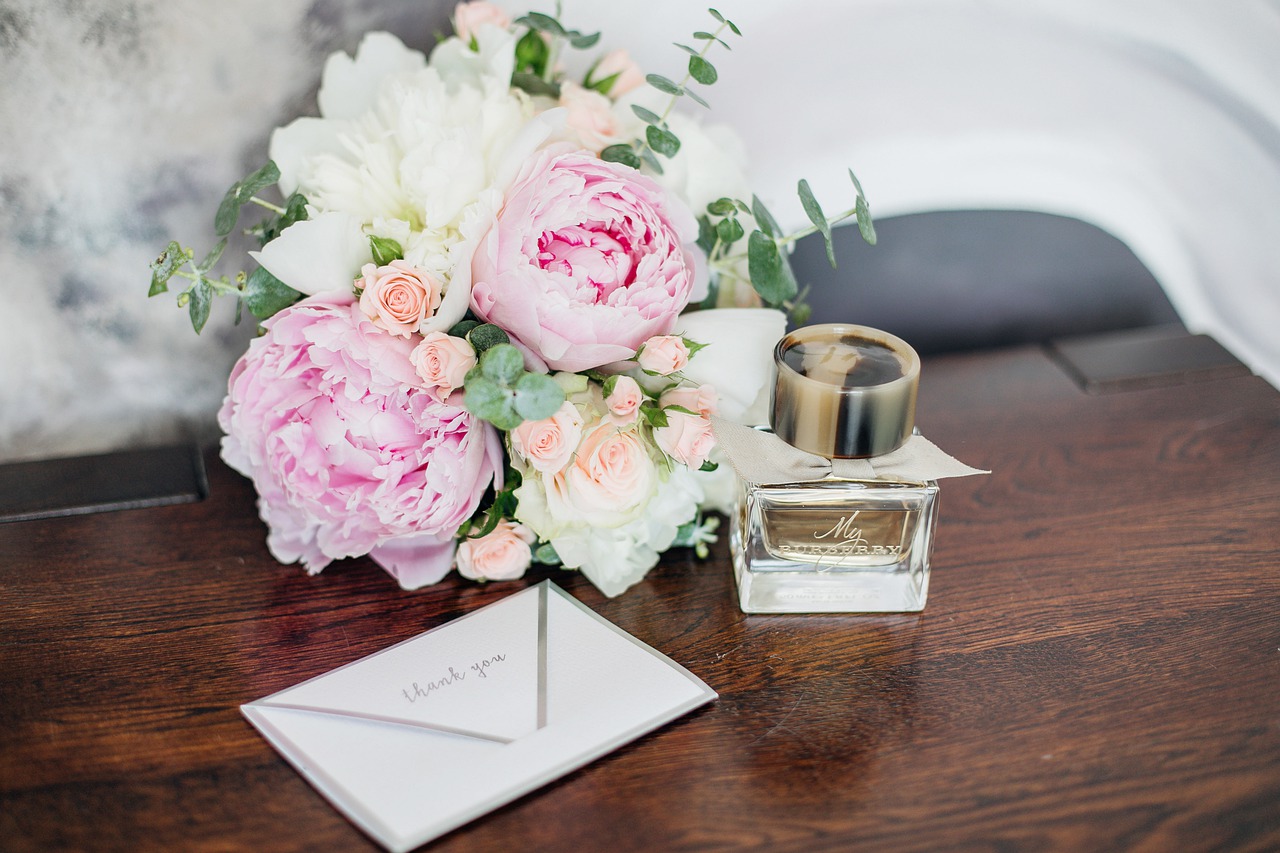 2. Write Down What People Got You
We know that opening gifts, especially in bulk, can be such an exhilarating experience that the instinct is to tear through them. But we recommend being methodical and taking note of each gift as you open it to avoid losing or mixing senders' info. You'll thank us later!
While we were opening gifts, we wrote down what everyone got us either in their cards or on a piece of paper so we wouldn't forget who got us what!
Have this out when you're writing your thank yous!
3. Start Right Away
"Start writing those notes as soon as you receive the gifts," Swann says. This will help you avoid an overwhelming avalanche of to-write notes later on. Plus, the sooner you write the notes, the sooner you can mail them!
4. Work In Batches
After the wedding, expect to have a ton of gifts and a lot of thinking to do. The best way to tackle this seemingly never-ending task? Write the notes in batches. Schedule an hour or two each day to work on several cards to avoid feeling overwhelmed.
5. Share The Workload
Divvy up this task with your partner as much as possible to keep from overburdening one party. Split up recipients based on who knows the guest better. Pro tip: Reward yourselves post-task with a romantic night in to make the activity feel less of a chore!
6. Send Them Out Within a Month of Your Wedding
Try to get your wedding thank you notes out as soon as possible! One thing that helped us was doing 5-10 every night and doing about 15-25 on each weekend day.
Your checklist should help you with that! Have more questions? Etiquette tips for writing thank-yous, trust me, you need to!
7. Don't Forget Your Vendors
Your vendors did so much (hopefully) to make your day perfect! Be sure to review your wedding vendors on WeddingWire to help other brides find them and for them to win awards! If you want to thank them in other ways, too, check out this post on fun vendor gift ideas.
8. Keep Your Stationery On Theme
"The good idea is to find thank you cards that follow in suit with the theme of the wedding," advises Swann. If you have the budget, order customized stationery along with your invites, complete with the same monogram or logo.
If not, don't fret. "Just find something that matches the theme, colour, or style of your wedding," says Swann.
9. Make It Specific
When writing your thank yous, including specifics on the item, such as what you like about it or how you plan to enjoy it; for example, do you look forward to making brunch with your new waffle iron? Write that down.
This kind of specificity makes the notes feel a lot more personal and sincere. The same goes for monetary gifts. Let the gift-giver know what you plan to purchase or how you'll make use of their generosity.
Please take a photo of each gift after opening to make it easier to reference the gift's details when it's time to write your notes. This is especially helpful for gifts stored after opening or buried under a mountain of other presents.
10. Choose A Beautiful Card
Give your guests and gift-givers something special. Choose a beautiful card design that will make your thoughtful thank you notes more memorable — and even better if your cards coordinate with the rest of your wedding invitation suite!
Writing Etiquette
1. Handwrite The Notes
Make sure your notes are handwritten and, according to Swann, not printed out and then signed. Even if your invites may have been dispatched digitally, avoid sending digital thank yous as much as possible.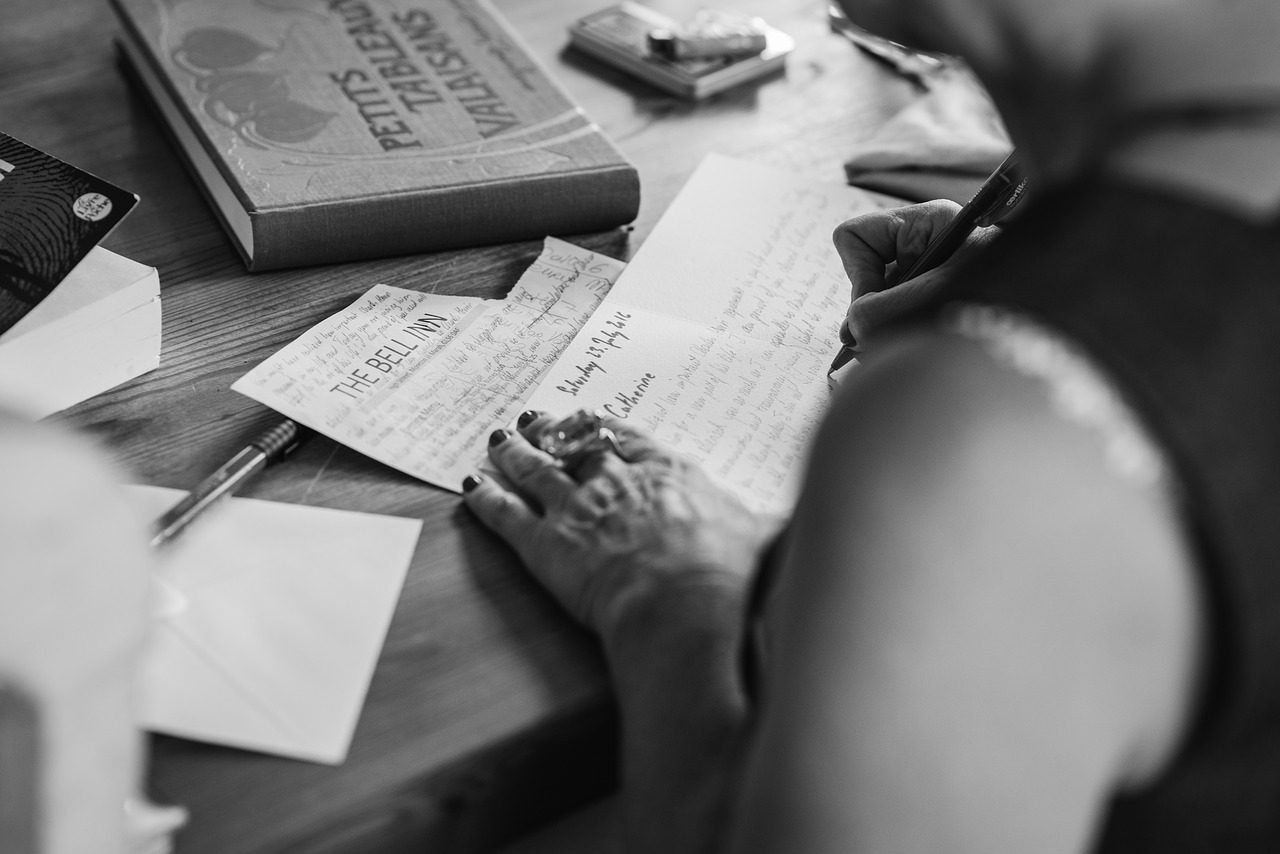 2. Include All Names In The Gift
Double-check who's signed on the gift card. If a couple signs the card, make sure to write down both their names in your note, even if you're only acquainted with one of them.
3. Promptly Send Out Cards
Swann advises couples to mail their thank you cards as early as a week after the wedding. If you've written out cards in batches, send them out in batches too!
No need to wait until each and every gift is accounted for. If you receive a gift before the wedding, go ahead and send a prompt thank you.
"The thank-you note is for the gift itself," Swann explains. "Although it was intended for the wedding, you're saying thank you for the gift." So send those notes out right away.
Some photographers include free thank you notes as part of their wedding package. If this is the case for you, it's understandable to have a bit of a wait.
Just clarify the timelines with your photographer so you know when to expect the customized thank you note. Then, your guests will understand and will love the special touch!
4. Specify The Amount For Monetary Gifts
"When thanking people for the gift of money, it's important for you to put the exact amount that they gave you," says Swann, debunking myths that you shouldn't specify the amount you received.
The reason for this is twofold, she says. "You're letting them know you received the money, and you're verifying how much you received." This is especially helpful if the money was transferred digitally or sent via post to give senders peace of mind.
When Should You Send Wedding Thank You Cards?
Now that you have an idea about what to say inside your cards, you might be wondering how long you have to send them. Here are the rules of etiquette for when you should send your wedding thank yous:
Send thank-you notes before the wedding for gifts received before the wedding. The standard timeline for sending a note is 2-3 weeks after receiving the gift.
Thank you cards should be sent within three months of your wedding. There's a sneaky "rule" floating around out there that you have a year, but for best decorum, send your thank-you note no later than three months after the wedding.
It's never too late. Yes, you should send cards within three months, but if that time comes and goes without a thank you note insight, that doesn't mean you should shrug and move on. If you have passed the three-month mark, later is always better than never.
Who Gets a Thank You Note?
Wedding thank you notes don't stop at gift-givers. Showing some love to the people who helped make your entire wedding experience possible is just as important. This list will vary from couple to couple, but here are some ideas to get you started. Send a thank-you note to:
Anyone who gave a gift, including monetary gifts and donations.
Anyone who helped on the day of your wedding, e.g., attendants, greeters, etc.
Anyone who hosted a party for you. (Note: If a group hosts the party, thank you notes should go to every host.)
Anyone who helped with small details or entertained guests, like arranging flowers or housing your wedding party for a shower weekend.
Your wedding party.
Your wedding vendors.
This list might be shorter, or longer depending on whether you throw a small shindig or a large and lavish affair, but remember: when in doubt, write a thank you note.
Wedding Thank-You Card Wording Templates
1. Thank-You Card Wording for a Registry Gift
Most guests will use your registry to buy a wedding gift, so create your wishlist shortly after getting engaged and update it frequently. Here's what to write for a gift selected directly from your registry.
Dear [guest names],
Thank you so much for the crystal wine glasses. We now have a complete set—and you know how we love our wine! We're looking forward to your next visit when we can enjoy a drink together. Thank you again for thinking of us!
All the best,
[Your names]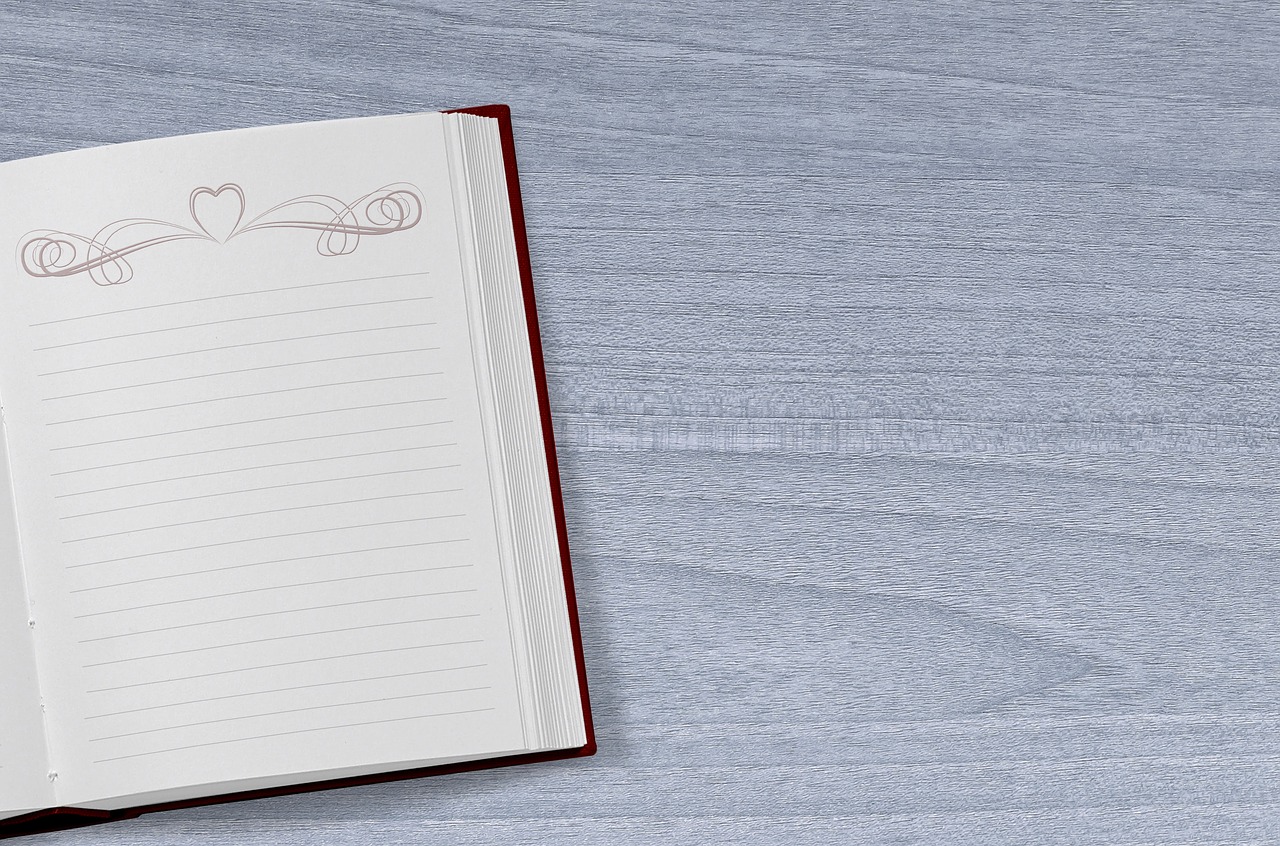 2. Thank-You Card Wording for a Cash Gift
It's easy to add cash funds to your wedding registry. You can register for cash for just about any activity that fits your lifestyle, making it a versatile (and meaningful) gift idea. Here's how to thank guests for a cash wedding gift.
Dear [guest names],
We are so grateful for your generous gift. We're one step closer to the kitchen remodel we've been dreaming of and plan to start this spring. It was so wonderful to have you celebrate alongside us at the wedding—thanks for making the trip. Looking forward to seeing you [at the next occasion you'll be together].
Much love,
[Your names] 
3. Thank-You Card Wording for a Gift Card
Did you know you can register for gift cards? Not only are they an easy gift option for guests, but they're also a great way to add a variety of ideas at all price ranges. Use this simple wedding thank-you note example for any gift card.
Dear [guest names],
Thank you so much for the Airbnb gift card. You know we're always looking forward to our next adventure, and this generous gift will help us plan the cross-country road trip we've been dreaming of. Also, it was so great to celebrate with you at our wedding. We can't wait to see you again soon! 
Much love,
[Your names] 
4. Thank-You Card Wording for an Off-Registry Gift
Some guests might shop off-registry for your wedding gift. If that's the case, it's still necessary to thank them for their generosity. Use this wedding thank-you card template for an unexpected present.
Dear [guest name], 
We are so grateful for your generous gift. We love getting creative in the kitchen, so we'll think of you every time we use this knife set. Thank you so much for joining us on our wedding day and helping us celebrate this special time in our lives. 
All the best,
[Your names] 
5. Thank-You Card Wording for a Gift From Someone You Don't Know (Yet)
If you received a gift from a guest who's an acquaintance or a friend of a close family member, here's how to thank them on your card.
Dear [guest name],
Thank you for the absolutely beautiful crystal vase. It's perfect for our entryway—I will nudge [spouse's name] to keep it filled with flowers. My dad has spoken so fondly of you over the years, and we look forward to meeting you at the wedding in a few weeks. Thank you for your kindness and for sharing this exciting time in our lives.
Sincerely,
[Your names] 
6. Thank-You Card Wording for a Gift You Don't Love
Even if you received a wedding gift you don't love, it's important to send a thank-you message to the guest still. Here's how to respond graciously.
Dear [guest name],
Thank you for the colourful serving bowls—so fun! Every time we look at them, we will think of you and remember this special time in our lives. Many thanks for sharing in our joy on our wedding day.
Fondly,
[Your names] 
7. Thank-You Card Wording for a Guest Who Didn't Give a Gift
While giving a wedding gift is highly encouraged, it's not mandatory. Traditional etiquette indicates that guests technically have up to one year after the wedding to send you a gift.
Since thank-you messages should be sent within three months of your wedding date, include notes for those who didn't send a gift in your last batch.
The thank-you card may act as a nudge to encourage them to send a gift—but even if they don't, all guests should still be thanked for attending your big day.
Dear [guest name],
Thank you so much for celebrating our wedding day with us. It was so great to have you by our side as we welcomed the next chapter in our lives. We hope to see you again soon! 
Fondly,
[Your names] 
Thank-You Note FAQs
1. Why do I have to write thank-you cards?
While planning a wedding is a big responsibility, so is being a wedding guest. Thank-you cards aren't just about the gifts; they're about showing gratitude for the time, effort, and money your loved ones spent preparing for and attending your wedding.
2. How long after the wedding should I send out thank-you cards?
Here's the thing: You have two to three weeks to send the note for presents received before the wedding. For gifts received during or after the wedding, you have up to three months—but try to send them ASAP!
3. Do I have to write separate thank-you notes for shower and wedding gifts?
You'll need to send a thank-you card for every gift you receive—so yes, that means you'll need to send a separate thank-you note for shower gifts, engagement gifts, wedding gifts, etc. Be sure to have plenty of stationery handy and stick to a schedule, so you don't get overwhelmed!
4. Do I have to send a thank-you note to a guest that didn't send a gift?
As the saying goes, their presence at your wedding is present enough, so yes, it's a good idea to send thank-you notes to guests who attended your wedding but did not send a gift.
5. Should wedding guests write thank-you notes?
From an etiquette perspective, there's no need for guests to write thank-you notes to the couple (technically, the gift is the "thank you"). However, if the guest wishes, a kind email thanking the couple for their hospitality is a kind but unnecessary gesture.