Wedding vows are a special tradition that many couples take seriously. However, it is important to remember that wedding vows are your personal promises to each other. Therefore, the couple should write and reflect on what they want their marriage to look like for them both.
How to write wedding vows? A lot of couples want them but don't know where to start. They might be thinking about the words, but they're also wondering what order to put them in and if there are rules or guidelines for how long vows should be.
Luckily, this article is here to help! First, we'll go over everything you need to know about writing your own special set of vows.
What do you want your wedding vows to say? You will have to decide on their tone, whether they are serious or playful in nature. It can be a lot of pressure for many people, and it is often difficult to know exactly what you should write.
Have you ever heard the saying "love is blind"? It's true. You can't see your partner's flaws during all those early years of dating or even marriage. Sometimes it takes a while for that to change.
The vows are one thing that should never stop changing in a relationship because they need to evolve as you do! This post will help guide you through writing yours so that they're perfect for your relationship today.
Writing your own vows is an important part of the ceremony. It's a time where you get to speak from your heart and share what it means to be married.
Many couples will write their vows, or they might decide to work together on them. If you're looking for inspiration, here are some tips on how to write wedding vows that are meaningful and heartfelt!
Writing wedding vows can be a daunting task. It can seem like the weight of the world is on your shoulders, but it's important to remember that you are writing these words for your future spouse.
The tone should be light and loving, and they should feel cherished when reading them. This post will walk you through how to write wedding vows that are perfect for your life partner!
How To Write Wedding Vows Step By Step
Writing memorable wedding vows is all about speaking from the heart and putting your feelings onto paper, but it isn't always easy. Follow our template for writing wedding vows to help you craft perfect words and avoid running into any writer's block:
1. Start with a statement about who this person is to you 
Your best friend, your lover, your partner in crime, or your everything.
2. Continue by saying what it is you love about your partner 
What about this person has led you to promise forever? When did you realize you were in love? What do you miss when you're not around each other?
Jotting down all of your ideas and each of the things you love about this person can make it easier to get your thoughts together, find a theme and focus on a few items that stand out. Don't worry about saying every little thing; if you were to do that, your ceremony would go on forever.
3. Use a story to bring this love to life 
This is a great moment to tell a story or use an anecdote to bring your love to life. A personal narrative is memorable and will give your guests an intimate look into your love for one another.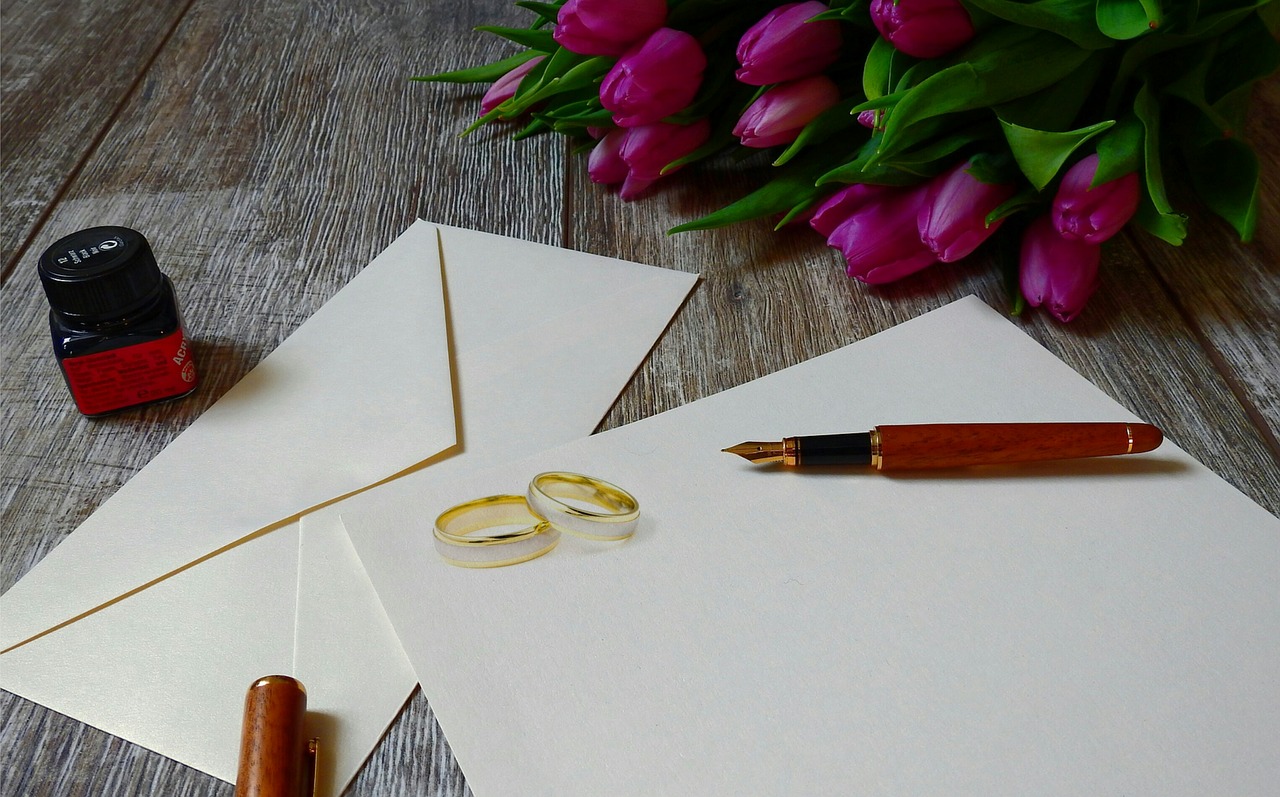 4. Lay out exactly what it is you are promising 
Make promises to your partner and vow to stick to them. Such as, "I vow always to support you," or "I promise never to steal the covers unless you're hogging them."
Mention specific ways you will show your love— in romantic ways, funny ways and ways only the two of you could understand. If the two of you are celebrating your faith on your wedding day, you can incorporate religious wedding vows and wedding bible verses too. Use words as I vow, I promise, and I pledge.
5. Use romantic wedding vows to personalize your promise 
Use romantic wedding vows to encompass your promise, love and devotion.
6. Use funny wedding vows to personalize your promise 
Your wedding day will be one of the happiest days of your life. Add humour to your wedding vows, so they stay true to the two of you.
7. Mention specific things the two of you will do together 
Continue this portion of your vows by mentioning the particular things you will accomplish together. Using phrases like: "With you," "I will," and "Together."
8. Don't forget to add that you'll be there even when times get rough 
Reassure your partner that this is for better or for worse, in sickness and in health.
9. Wrap your vows up with a look towards the future 
Think about your goals, aspirations and future. Will your love help you through the home remodel? How will your passion set the tone for the way you raise your family? What are you looking forward to sharing with this special person?
10. "As long as we both shall live." 
End your vows with one last promise, the promise of forever, for eternity and until death do us part.
Tips For Writing Wedding Vows
If you're having trouble with steps 1-10, don't worry. Instead, keep the following tips for writing your wedding vows in mind while going through the steps above.
Writing your own vows might seem daunting and difficult—and writer's block is real, trust us—but it'll be so worth it when you're at the altar. There's perhaps no better way to add your own unique spin to your wedding day.
Here are some tips and tricks about how to write vows that are meaningful –– and also capable of amazing, amusing and touching the hearts of your wedding guests. There probably won't be a dry eye in the house!
1. Start early 
Begin crafting your vows early so you'll have plenty of time to find inspiration, to procrastinate and to enjoy thinking up all the reasons you are saying, "I, Do!"
2. Talk vows over with your fiancé 
You'll want to keep the final product a secret and a surprise for your wedding day. Although, it can help you feel more comfortable getting started if you and your partner agree on a certain style, format or tone for your vows.
Will the two of you incorporate some of the same promises as traditional wedding vows? Are you going to stick to romantic promises or include a more light-hearted tone?
Some couples even decide to share their vows before the wedding day. The best part is that the two of you get to decide what you prefer!
3. Surround yourself with memories 
Whether it's old photographs, your first love note or special keepsakes, these items will remind you of all the moments the two of you have shared.
One moment may remind you of another, which may lead to that one time, and the next thing you know it, you'll have too many ideas.
4. Make a list 
When you first sit down to write your vows, don't be stressed about writing complete sentences. Instead, start jotting down everything that comes to mind.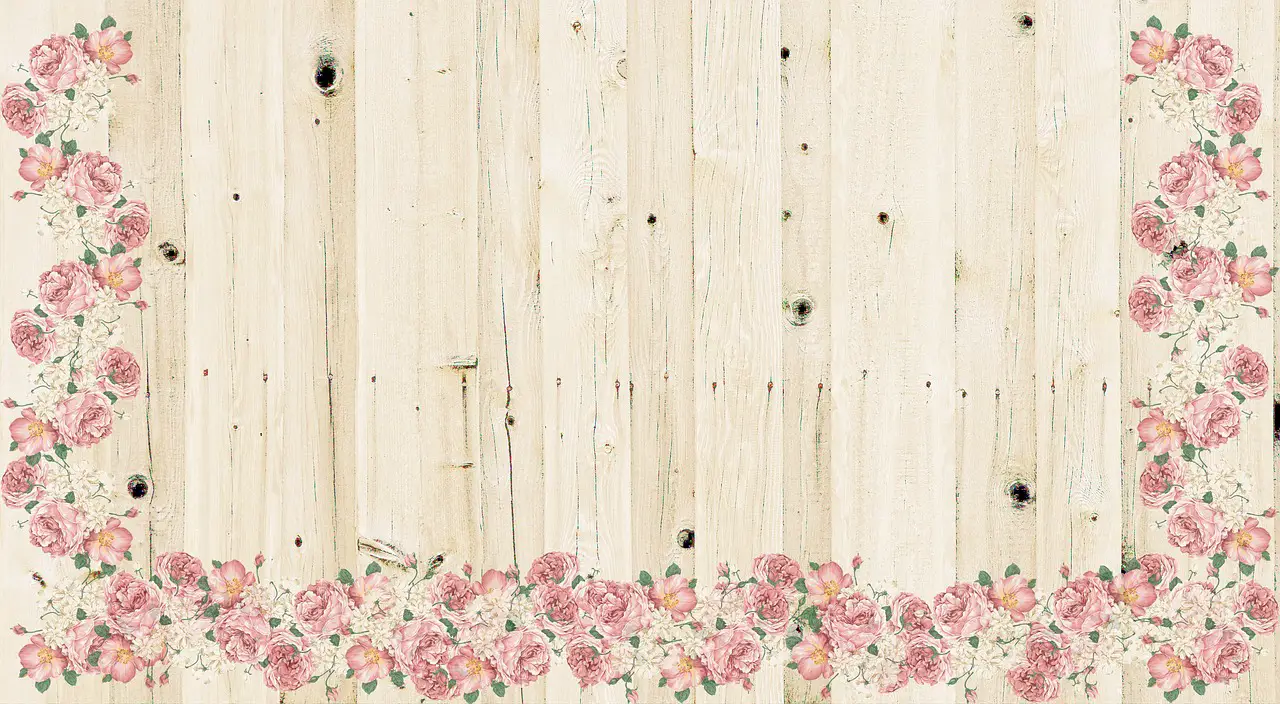 5. If you get stuck, answer a few questions about your relationship 
Why did you decide to get married?
What did you think when you first saw him/her?
When did you realize you were in love?
What do you have now that you didn't have before you met?
How has she/he changed your view of the world?
What do you miss when you're apart from each other?
What hard times have you gone through together?
What makes your relationship tick?
6. Get inspired 
You can look through different wedding vow examples, including the ones featured below. You'll be able to find plenty of inspiration.
You can also pull inspiration from your favourite poets, authors, or romantic movies, as long as you don't let someone else's words overpower your own. Once you've found a few ideas you love, determine what it is about those vows that you are drawn to and try to incorporate that into your own.
7. Avoid anything too personal or embarrassing
You'll want your guests to be able to follow along with what you're saying and be a part of this special moment. So limit the inside jokes and any words you second guess as you re-read what you've written. You can also have a friend read through your vows and make sure you didn't miss anything.
8. Take a break 
Sometimes your best writing happens when you come back to it the next day. If you need a break, then take one. This is the reason you started early in the first place.
Tips To Nail Delivering The Vows
One of the most precious moments on your wedding day is likely to be when you stare into each other's eyes and exchange vows. It's the stuff of movies, and you want magical memories that will last a lifetime.
1. DIY
You can use traditional vows or have a vow consultant pretty much craft them for you. But really? This is one job that you best do. Talk to your soon-to-be-wife about the two of you doing your own.
Worst-case scenario, if you don't like what you come up with, you call fall back on tradition and use pre written vows, or put out an SOS to a consultant for help.
2. Forget About Winging It
Sometimes in life, you can vibe on the atmosphere and go with the flow. But, this is not that time. Being prepared will go a long way in calming the nerves and creating the stuff that makes for a video that'll show the kids that dad had swag.
Tracy Brisson, a wedding officiant and owner of Savannah Custom Weddings & Elopements, offers a free vow writing guide on her website savannahcustomweddings.com. She offers her advice, "First, this should not be an independent project for each person getting married.
It would be best to decide together on length, format, and tone before you begin writing. I recommend that nervous couples stick to bullet points (i.e., promises) and less of a narrative tone as that can be more easily delivered and just as sweet.
The goal of good wedding vows is to make them specific to your relationship and not necessarily flowery."
Once you agree on the basics, get to work. Sure, there are a million things to do, but don't keep pushing off getting around to writing your vows. You don't want to be the guy who's on the way to the church writing notes on an index card.
"Set a goal of having your vows completed a month before your big day," says Amy Abbott, owner of Amy Abbott Events.
3. Keep The Purpose In Mind
You'll freak yourself out if you get it in your head that the vows are some big speech. They aren't. "This is a common misinterpretation. You have an audience of one — your future spouse, and it is a series of thoughts and promises and feelings," says Brisson.
While you should make it easy for guests to hear you, this definitely is an A and B conversation. Think of them like flies on the wall enjoying the moment.
Though you probably don't want to weep uncontrollably, embrace your feelings. Says Brisson,
"Emotions are totally okay, and most of my grooms have them. The goal should not be to avoid emotions, but to channel them."
4. Share The Fairytale
What in the world do you say? Kat Thomas, co-owner of The Zelda Fitzgeralds, vow/speech consultants and poets that create poems on the spot at weddings and events, offers wisdom from literary greats, "As Shakespeare said, 'Brevity is the soul of wit'. Don't say too much and what you say automatically means more."
She takes further advice from Mark Twain, "He said, 'If I had more time, I'd have written a shorter letter.'"
Write from the heart. "Make it personal and specific to your story. Then, through your words, make everyone fall in love with her just like you did."
What's a winning strategy? Thomas says to use four anecdotes to "paint a picture" of your relationship. One should share how you fell in love, another that tells her she's sexy, the third, go with a funny story, and lastly, come up with one that speaks to the future.
Remember, says Raffi Bilek, a couple's counsellor and director of The Baltimore Therapy Center, "Don't try to say everything you ever wanted to say in the vows – you will have a lifetime together to share your thoughts and feelings, and the wedding should not be the last time you do so!"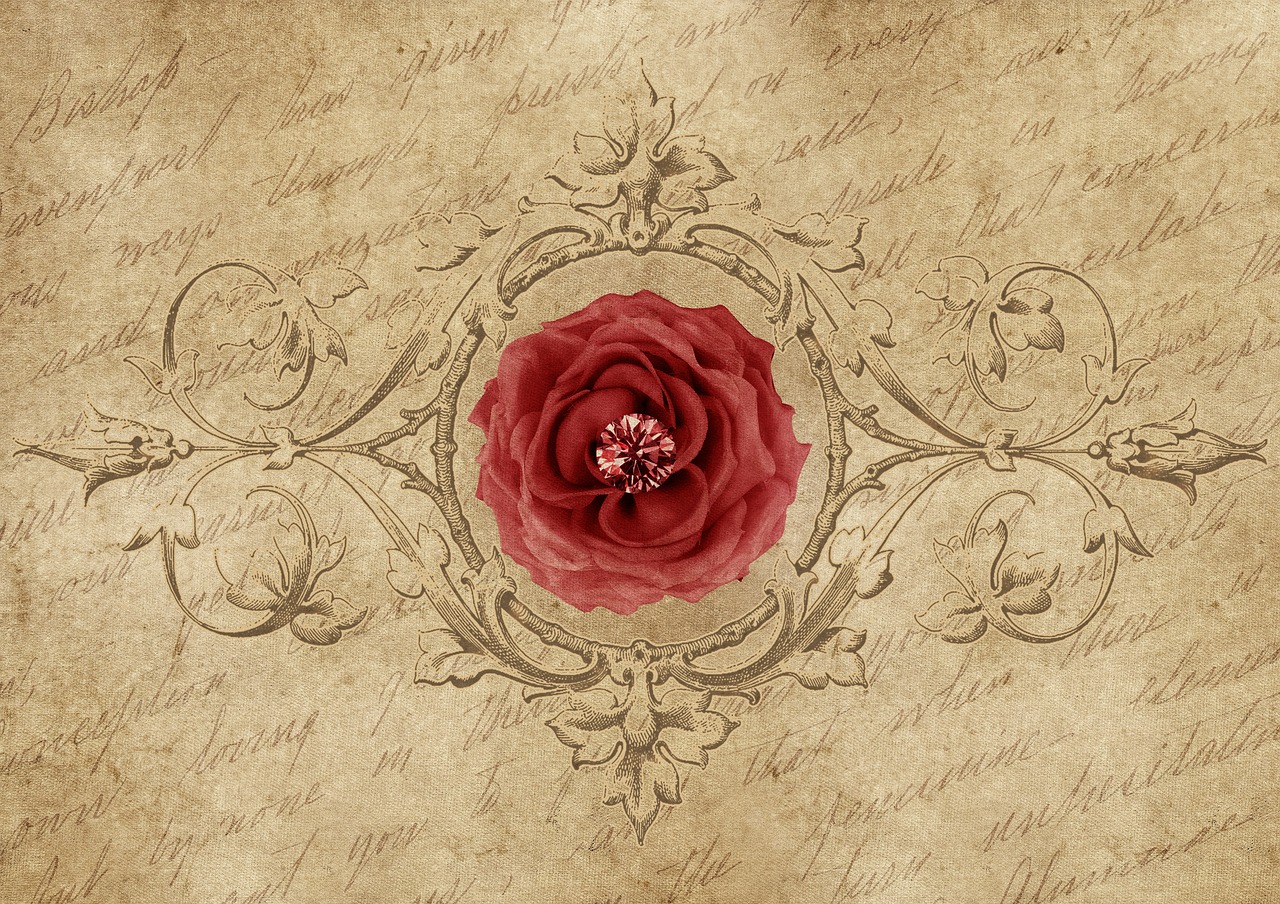 5. Read or Memorize?
Once you know what you want to say, your next big hurdle is delivery. Do you want to read your vows or memorize them?
"Write them down! While speaking from a script that may not be as genuine, I beg to differ because it adds depth and makes for a memorable moment.
Taking the time to write down your vows, detailing some of the simplest things you love about her, like how she covers her mouth while she laughs or how she's so clumsy, lol, while adding how you can't live without her will get you in the good books with dad and keep you in the good books with her," says Elle Clarke, poet, writer and owner of Vows By Elle.
"You shouldn't 'wing-it' with your vows. This is the groom's time to shine, and carefully outlining why you are there, and the reasons you won't ever leave will make you the star or king of the ceremony," she says.
Some bride and grooms have even opted for their vow books, which they treasure as keepsakes after the wedding. "Don't be afraid to write them down," says Abbott.
Just be sure you remember to look at the bride as much as possible.
If you choose to go paperless, do not feel like you have to have everything memorized. Instead, use bullet points to keep yourself on track and ensure you don't miss expressing important details.
6. Calm Your Nerves
Your beautiful bride fell in love with you and only you. If the public declaration of your undying love is challenging or making you nervous, then keep it real. Speak from the heart and tell her how you feel, and keep it short and sweet. "She will love you for 'keeping it real,'" says Abbott.
7. Practice 
When you're used to hearing those words come out of your mouth, they may not hit you with a wave of emotion on the big day, versus if you're hearing yourself saying them for the first time.
One important way to make it through the vows is to know your lines well. "Go over them many times in advance – more times than you think you need.
You'll be under a lot of pressure at the moment, and you want to have those words burned into memory so that you won't have to worry about forgetting in mid-sentence. So that will be one less thing to worry about and one less pressure on you on your big day," says Bilek.
On some public speaking occasions, a coach might advise you to find a spot on the wall and concentrate there. But not on your wedding day. "Looking at the back of the room doesn't work when you should look into the eyes of the woman you are about to spend the rest of your life with," says Clarke.
When practising, there are two schools of thought. Like Wyatt Fisher, a psychologist and couple's counsellor, some advocate practicing in front of a mirror repeatedly until you feel comfortable. "Master deep breathing exercises so you can retain breathing from your belly, which will maximize relaxation and concentration."
On the other hand, Lauren Crain, a wedding planner, says you're hyper-aware of your movements with a mirror, so you'll govern yourself accordingly. This won't give you a realistic view of what you'll look like on your big day when you won't be watching yourself perform.
"Instead of using a mirror, videotape yourself, then watch the tape. That way, you won't overly control your movements, and you can see how you look when you perform naturally. You'll also be able to catch any weird ticks, quirks, or awkward cadences."
Preserve Your Vows To Last Forever
Don't let the time you spent selecting and composing your precise words from the heart go to waste. Why not preserve those beautiful and thoughtful sentiments so that they can be kept top of mind for years to come? Let the love keep flowing!
You can have your touching vows framed in style through a selection of chic printing techniques. Foil press and letterpress printing can give your words the shine they deserve. Find the style that expresses your love now and in the future.