You want to give a meaningful and personal gift, but you don't know how much to spend? You're not alone. This article will help you figure out what's appropriate for the couple and their marital status.
If you're wondering what amount to spend on a wedding gift, don't worry. The answer is not set in stone. It really depends on your relationship with the bride and groom, how much money you have available for a present, and if they've registered for gifts or not.
When picking out an appropriate wedding gift, many factors come into play, so it's best to ask the couple what their budget limitations are before shopping!
Weddings are a time for celebrating the love between two people. One of the best ways to show you care is with a thoughtful wedding gift. However, it can be not easy to know how much money to spend on this special occasion with so many options.
Do you feel overwhelmed with the decision of what to purchase for your friends or family members' wedding gift? Do you want to give them a meaningful and heartfelt gift but don't know how much money should be spent on such a special occasion? This article will help clear up any questions about wedding gifts.
This blog post offers helpful advice about the correct amount one should spend when giving their friends or relatives a wedding gift.
1. How Much Is Too Much to Spend on a Wedding Gift?
A wedding planning website reported that the average amount spent on a wedding gift is $120. While this average obviously isn't a universal requirement, it could provide an idea of how much you may want to spend on a wedding gift—and how much might be too much.
The website goes further by breaking down the percentages you may want to assign to gifts for the couple:
60% of your total allocation for the wedding gift
20% of your total budget for the wedding shower gift
20% of your total budget for the engagement gift
Applying that math, if your entire budget for the couple is $300, you'd spend $180 on the wedding gift, $60 on the wedding shower gift and $60 on the engagement gift. It recommends that if you're not invited to the wedding shower, you might shift the extra 20% toward the wedding gift.
So, how much is too much to spend on a wedding gift? While there's technically no maximum amount, be sure to stay within your budget and weigh your relationship with the couple.
Even if you aren't very close with the couple, consider the cost of putting on a wedding and look at your gift as a way to thank them for the invite.
2. Consider How Much You're Spending to Attend the Wedding
As you figure out how much money to spend on a wedding gift, you'll want to determine how much money you'll be paying to attend the wedding.
If the wedding is local, you may feel more comfortable putting more money toward a gift than if you're paying for airfare and a hotel to show up at a destination wedding in a place like Hawaii or Jamaica.
It's likely the couple will understand if you trimmed the gift budget because you forked over thousands of dollars to be at their ceremony.
3. Stay True to Your Budget
Whether you plan to earmark $50 or $250 for a wedding gift, take a look at your overall budget before making a purchase. You don't want to spoil the happy day by spending beyond your means on a wedding gift.
If you go overboard, you might add to the debt you already have or might take on brand-new debt. Therefore, it's particularly important to review your budget to don't wind up with more credit card debt than you can handle.
If you don't have a household budget, it's pretty simple to create a spending plan. Here are four key steps:
First, figure out your income (after taxes).
Add up and categorize your expenses.
Set realistic spending goals.
Monitor your spending.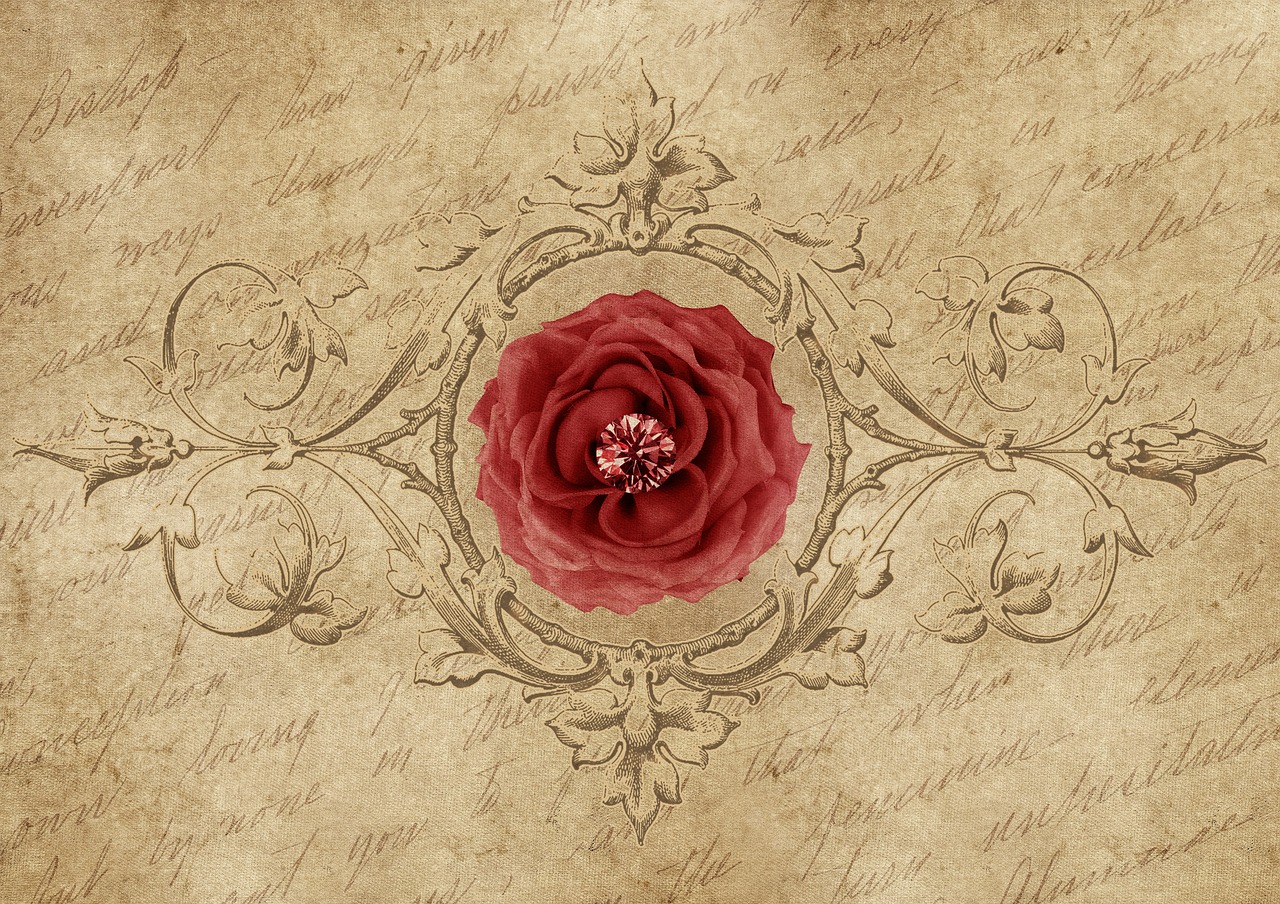 If you already have a free Experian account or sign up for one, you can track your expenses through the Personal Finances tool. You also can rely on budget apps such as Goodbudget, Mint, and You Need a Budget (YNAB).
Regardless of how you track your budget, it's critical to stick as closely to it as possible and adjust if necessary. A budget will do you no good if you don't heed the guidelines you've set for yourself.
4. Think About Your Relationship with the couple
How much you spend on a wedding gift may vary based on how much you know one or both members of the couple. For example, you likely won't be hurting anyone's feelings if you spend modestly on a friend from college you haven't seen in years.
However, if it's your best friend, brother or sister getting married, you might go all out and spend hundreds of dollars on something special. But don't go overboard if you can't afford it.
Someone close to you shouldn't take it personally if you're struggling financially and don't spoil them on their wedding day.
If you plan to show up to the wedding with another person, such as a date, you might consider bumping up the price tag for the gift to make up for the cost of the food and drink your companion will be consuming.
Also, keep in mind that if one or both members of the couple previously gave you a wedding gift, you may want to consider when deciding how much to spend on their gift.
5. How Much to Spend on a Wedding Gift for a Close Friend or Family Member
Perhaps your best friend or a close cousin is getting married—you likely want to spend a little more on the wedding gift amount.
According to our data, the average guest spends on a wedding gift is $120, though guests spend closer to $130 for a couple they're close to. So, depending on your budget, you might consider spending anywhere between $100-$200+ on a gift.
Suppose you're also at this person's wedding party, though. In that case, Volkom suggests evaluating the amount you've already spent on an engagement gift, a shower gift, the bachelorette party, and any other wedding-related expenses.
"With this in mind, it's perfectly acceptable to opt for a more sentimental gift rather than an extravagant gift," she says. You can always give something on the lower end of this spectrum, considering the large role you've already contributed to their big day.
6. How Much to Spend on a Wedding Gift for an Acquaintance
The wedding day of an acquaintance or a distant relative is no less celebratory. While you might not have a close relationship, you can still get them a great gift to celebrate their love. We recommend browsing presents in the range of $75-$175+.
Again, taking the level of your relationship into account—along with your budget—is the best way to choose a present that feels appropriate for you.
7. How Much to Spend on a Coworker's Wedding Gift
While inviting coworkers to your wedding isn't mandatory, it can be quite common, especially for those with great friendships outside of the office. In this case, consider looking for wedding gifts that fall anywhere between $50-$100+.
If you've been working together for longer than a year, you might feel more inclined to spend on the higher end of this scale, budget-allowing. (Psst: Check out this roundup for great gift ideas for your coworker or boss.)
And, if you're still unsure what to get your coworker, you can always give a cash gift or gift card or donate to a honeymoon fund on their wedding registry.
"Cash is a perfectly acceptable gift to give on its own," Post shares. "We just recommend that you give a monetary gift with a wedding card, so the couple knows who it came from."
8. How Much to Spend on a Wedding Gift Per Couple
Let's say you're attending a wedding as a plus-one and you don't know the couple particularly well, or you're bringing a date to a wedding you were invited to.
You might wonder if these rules change when you're thinking about how much to spend on a wedding gift as a couple, and they don't. But, again, in this scenario, you might consider spending between $100-$200+ on a wedding gift.
"If you're attending the wedding with a significant other, you can always give a gift together," Post explains. "The gift can be structured any way you want: One person can give the gift while the other sign the card, or you can chip in to the gift together.
Whether or not you contribute to the gift is between you and the person you're attending with—make sure both names are on the card." Adds Volkom: "Not only does this option cut costs, but it also allows you to put a larger budget towards the gift."
9. How Much to Spend on a Wedding Shower Gift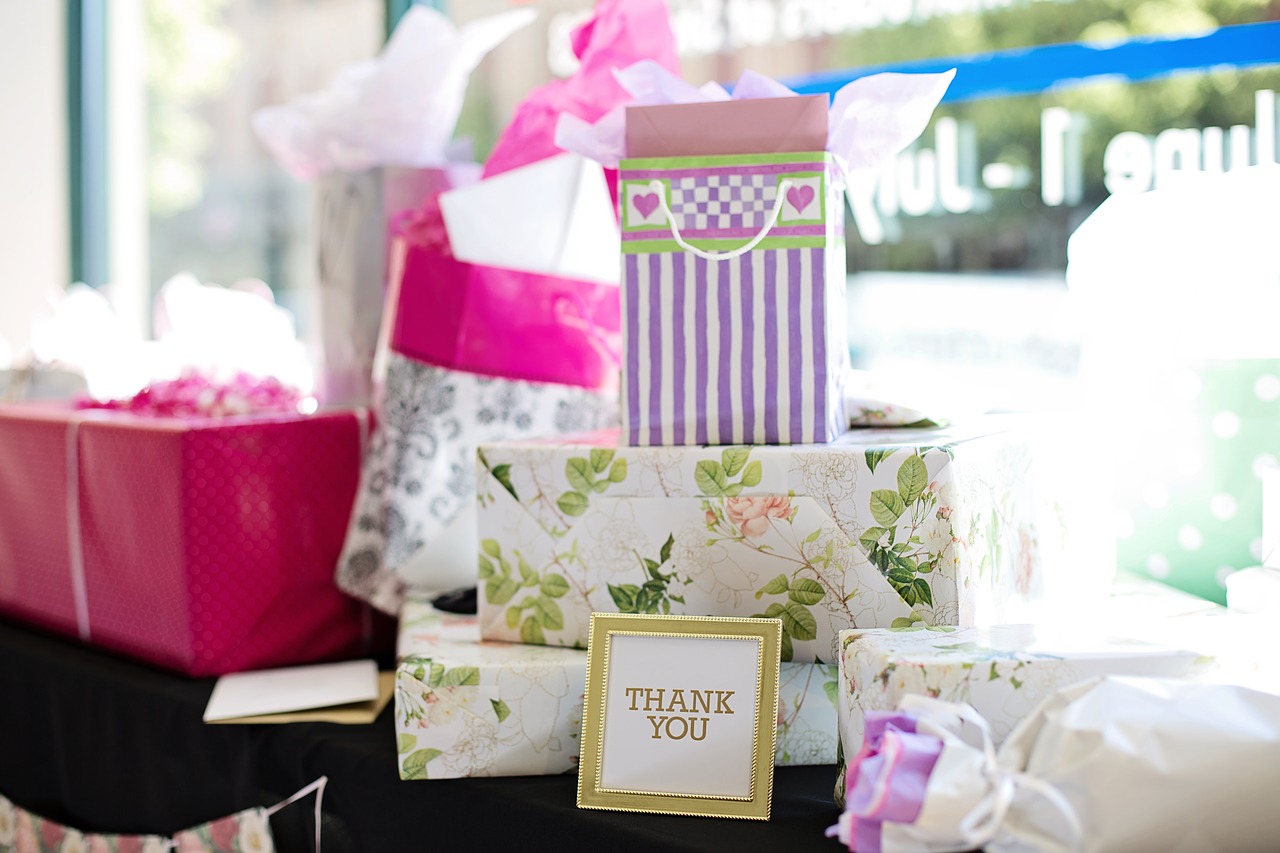 While etiquette rules are looser around wedding gifts, it is stricter when attending a wedding shower. "A wedding shower is the one event where a gift is required because the entire event revolves around giving gifts to the couple," Post says. "If you're ever not sure whether a gift is necessary, check with the host to find out what's expected."
Paying for a shower gift in addition to a wedding gift can be pricey, thus proving the importance of making a wedding gift budget. "Setting aside a small fund for wedding gifts before wedding season is a great way to ensure you aren't spending beyond your means and can enjoy your time celebrating," Volkom says.
Use your budget for both shower and wedding gifts and small presents for additional events like an engagement party or a bachelorette party. While you might want to spend an equal amount on gifts for the shower and the wedding, you can give a little more at one event and less at the other.
What matters most is that you give what you can—couples will appreciate your generosity and your presence as they celebrate their milestones with you.
10. Wedding Gift Etiquette
The couple is registering for cash, but I feel weird giving it—is it better to buy a gift?
With such versatile registry options out there these days (think: honeymoon funds, cash registries, and experiential gifts), anything goes.
There's no right or wrong type of gift to give, especially if that's what the couple's asking for. But choose a gift based on what you're comfortable giving and what you think they'll love.
"[Cash is] not my favourite gift because there's no correct amount to give," says Rebecca Black, founder of Etiquette Now, a company that conducts etiquette workshops. "An amount may appear generous to one couple, while the same amount could appear lacking to another."
If you're uncomfortable about giving cash, opt for a gift certificate to a store at which the couple's registered.
Budgeting for a wedding gift is a wise move, but it might be hard to find a great gift that fits your budget. Instead of buying a physical gift that blows your budget, one way to keep wedding gift spending in check is simply giving the couple a sum in cash.
Your gift of money may delight the couple more than the alternative, anyhow. According to a 2019 survey by the Zelle payment app, 84% of people indicate they'd prefer money as a gift for a major occasion (such as a wedding), with just 16% favouring a physical gift.
A gift card might be a smart option for a monetary gift too. Of course, you still won't need to worry about hunting down the perfect physical gift, but a gift card can still show some personalization if it's for their favourite store or restaurant.
Plus, some gift cards can be replaced if they're lost or stolen, making them a safer choice than cash. On top of that, a card likely will be easier for the couple to transport than a physical gift would be.
The couple registered really early—is it okay to buy birthday and holiday gifts off the registry?
Yes. Buying gifts for other holidays from the wedding registry helps ensure the couple will get everything they need, says Mark Kingsdorf, Master Bridal Consultant at The Queen of Hearts Wedding Consultants.
In fact, this is why many stores offer the option of keeping a wedding registry open for several years after the event.
The couple registered for fewer gifts than the number of guests invited. What should I do?
"Couples sometimes view their wedding as a chance to get everything on their gee-I-want-that-so-badly list," says Black, meaning they limit the items to make sure they receive them all.
Or some couples do this hoping for money instead of gifts. Regardless of the motive, this means that your choices are wide open.
Note: It's probably still a good idea to choose something classic, not quirky.
The registry options are all way out of my price range—what now?
Don't feel obligated to buy from the list. Instead, give a meaningful gift within your budget. "One of my favourite wedding gifts is a framed needlepoint picture of my wedding invitation," Black says. Another option is to get something they didn't register for, but that goes with what they did register for, like the tableware. "
Buy the serving utensils, salt and pepper shakers, or the sugar bowl and creamer that match their pattern," Smith says. Unfortunately, many couples forget or don't think they'll need items like these until they're serving guests (oops).
When is the wedding gift "due"?
Gifts should really be shipped to the couple's home about two weeks before the wedding, Smith says. However, it's considered acceptable to send a gift up to one year after the wedding. So if you end up buying the gift after the wedding, try to do so immediately.
"Otherwise, you're likely to end up procrastinating, forgetting, and then wondering five years later why you're no longer friends," Smith says.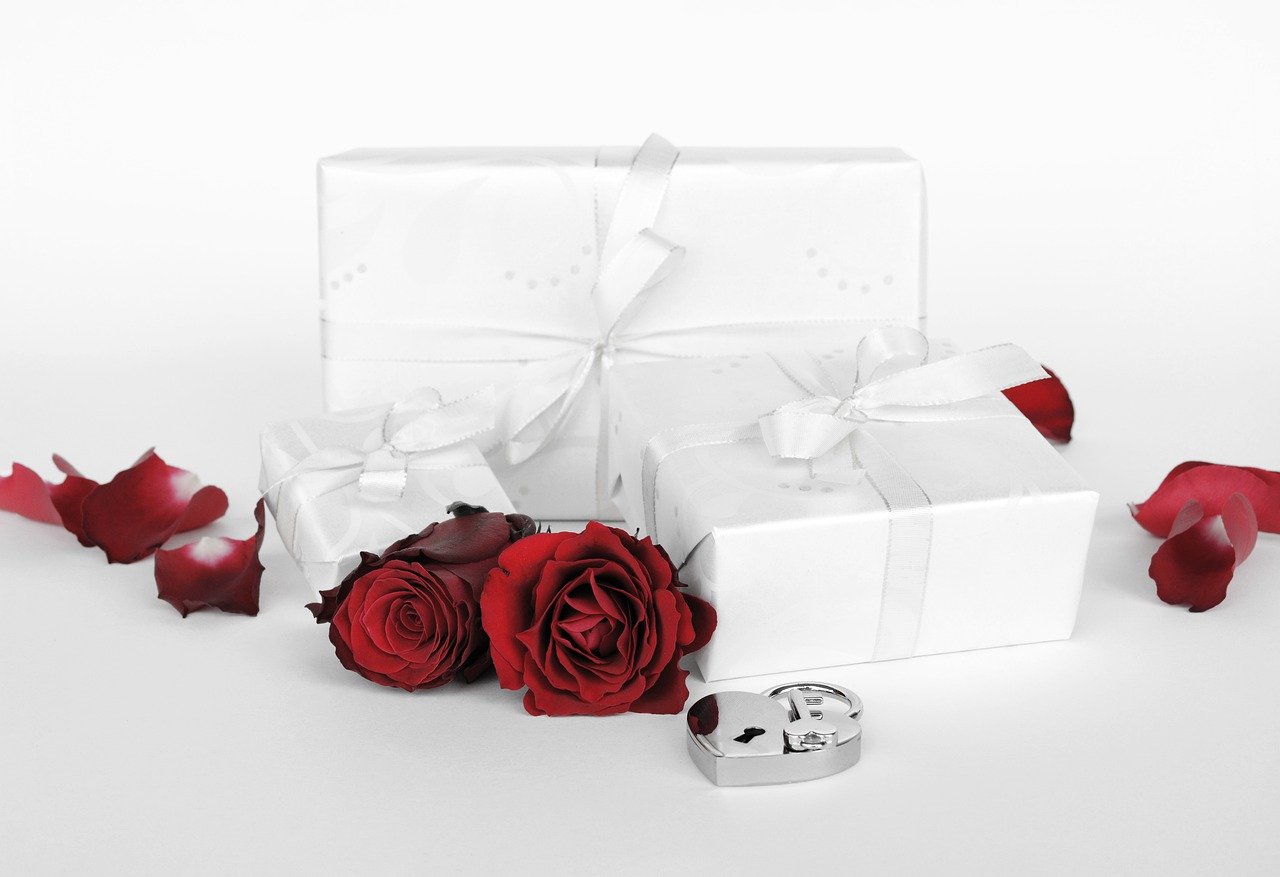 Do I need to send a gift if I RSVP "no" to the wedding?
It's not technically required to send a gift after declining a wedding invite, but it's still a nice gesture to do so. Take your relationship with the couple and your budget into account.
If you're not super-close (maybe you actually aren't going because you don't know them very well), it's probably fine to pen a thoughtful card congratulating them. If you are close to the couple, however, you'll likely want to send them something.
Do you have to get them something from their registry?
It's absolutely fine to get them something they haven't registered for. "Registry items are merely suggestions, not obligations," says Jodi R. R. Smith, owner of Mannersmith Etiquette Consulting.
A wedding registry is meant to be a guideline for what the couple wants and needs—it's there to help you. If you decide to purchase something else, it's a good idea to check out the registry to gauge the couple's style.
Is there a standard price range guests are supposed to spend?
There's no perfect or proper amount of money to spend on a gift for any wedding guest―even a best friend―and no one is obligated to give a certain type of gift, Smith says. And that old belief that the guest should spend the price of her reception meal? "Another manners myth," says Smith.
Let your relationship and your own budget guide your selection. As a helpful guideline, you can think of it this way: give $50–$75 for a coworker, acquaintance, or a distant relative; $75–$150 for a closer friend or relative; and $150+ for very close loved ones (all depending on your budget, of course).
Do I need to get a registry gift if I'm at the wedding party and already spending a lot of money?
A little secret? Technically, nobody has to buy anyone a wedding gift. So while it's not necessarily required, it's always a nice (and expected) gesture. "Etiquette's all about thinking ahead," says Smith.
Make a list of all the upcoming expenses―shower, bachelorette party, dress, transportation, and lodging―and budget accordingly. Even if you only have a small amount left for a gift, Smith recommends at least giving a little something such as a book of love poems, a bottle of bubbles, or a framed picture.
Do I need to buy gifts for both the shower and the wedding?
Yes. "That's part of the obligation you agreed to when you RSVP for both events," Kingsdorf says. Consider going in on a group gift with fellow guests in the same position to help lessen the cost for each person.
What's the best way to find out where the bride and groom are registered if it's not on their invitation or website?
Just ask! It's completely acceptable to reach out to the couple, or even better, to members of the wedding party, or even the couples' parents, Smith says. You can also try a quick search of the couples' names on the usual wedding registry sites.
Is it acceptable to split an expensive item with a group of friends?
Definitely, be careful, warns Smith, because group gifts can get sticky. The more people involved, the more complicated it can get.
Make sure you decide upfront whether everyone contributes the same amount (and, if not, how the price tag is getting divided), who is collecting the money, and who's purchasing the gift.
Registries feel so impersonal. Is there any way to make a registry gift more meaningful?
It's all about the message on the card. For example, if you bought a vase, Smith recommends saying something like, "Congratulations on your wedding! May this vase be filled with flowers on special occasions, and, occasionally, just because."