If you are considering a small wedding, then congratulations! You're making a great decision. Planning a small wedding will allow you to have more time for your honeymoon and more money in your pocket.
But don't let the size of it fool you – there are plenty of things that can make it just as memorable as any other kind of wedding.
Having a small wedding is something many people prioritise, but it doesn't have to be a bad thing. In fact, there are so many great things about smaller weddings that you might not have considered!
For example, you can spend more time with your guests or even enjoy the after-party without feeling exhausted and overworked. Planning a small wedding also means less stress for the couple and their families, which can help everyone enjoy themselves more.
It's easier on the budget, too – no need to worry about those expensive guest lists or huge venue fees! And as a bonus, you'll get to know your guests better because they're at every event!
Planning a small, intimate wedding can seem daunting. But it doesn't have to be! The key is knowing what's important to you and your partner. We'll go over the steps for planning a great day with some tips on how to get there.
Planning an unforgettable wedding starts with understanding the priorities of each person in the relationship. What are their hobbies? What do they enjoy doing together? Where would they like to live?
These questions will help you pick colours, venues, dress styles, and more that perfectly suit both parties' tastes. Once these decisions are made and finalised, it's time for detailed work: deciding on invitations, flowers, catering options-the list goes on!
Is it time to stop dreaming of a big wedding and start thinking about the small, intimate ceremony you've always wanted? Planning an unforgettable small wedding doesn't have to be difficult. We can help make your day special, from planning the venue to picking out flowers and everything in between.
There are many different ways to plan an unforgettable wedding, but a small wedding is perfect for couples who want a more intimate experience. With fewer guests and less planning involved, this type of event can be just as memorable as a large-scale affair.
The best part is that it's easier on your budget! This blog post will help you find out how to put together the perfect small ceremony with some ideas for what you might need.
Let's get started!
Small, Intimate Wedding Ideas
So you've put together your small guest list. Now comes the fun part: adding in personal touches for an unforgettable, intimate wedding.
While weddings are generally believed to be big events, small weddings are quite common. They're trending lately, as having a limited guest list is one safer way to get married in light of the coronavirus pandemic.
But couples often gravitate towards small weddings because they're typically more cost-effective and eco-friendly. So if you're hosting a little party, we've rounded up our favourite small wedding ideas and planning tips to help get you started.
1. Personalise Your Wedding Stationery
Since you're sending out 50 or fewer save-the-dates and invitations, use the opportunity to create an ultra-personalised stationery suite. Order custom engagement illustrations off Etsy for your save-the-dates that depict you and your partner, your wedding venue or your home.
For your invitations, choose colours, wording and designs that feel authentic to you. (Psst: The Knot Invitations allows you to customise the text on your invites to make it sound as if you're delivering it yourselves.)
2. Select a Meaningful Venue
With a limited guest list, your wedding venue options open up. Think outside of the box for your small wedding's location. Book time at your go-to brewery or exchange vows inside a stunning greenhouse.
Invite your guests to a hidden beach inlet, your favourite art gallery or your childhood backyard. The options are endless, but one effective way to narrow the search is to think about your relationship. Consider the place you met, got engaged, said "I love you," or dined at for those many date nights.
3. Skip the Formal Ceremony
Tie the knot at City Hall and throw a blowout reception instead. You can still hire a photographer and dress up for City Hall and use the cost-savings from the ceremony to upgrade floral arrangements, entertainment, and food options at the reception.
If you plan to get married at City Hall, know that you may need to make two separate appointments for the ceremony and another to get your marriage license. Most courthouse nuptials occur during weekday mornings, so this may impact your immediate post-wedding ceremony activities.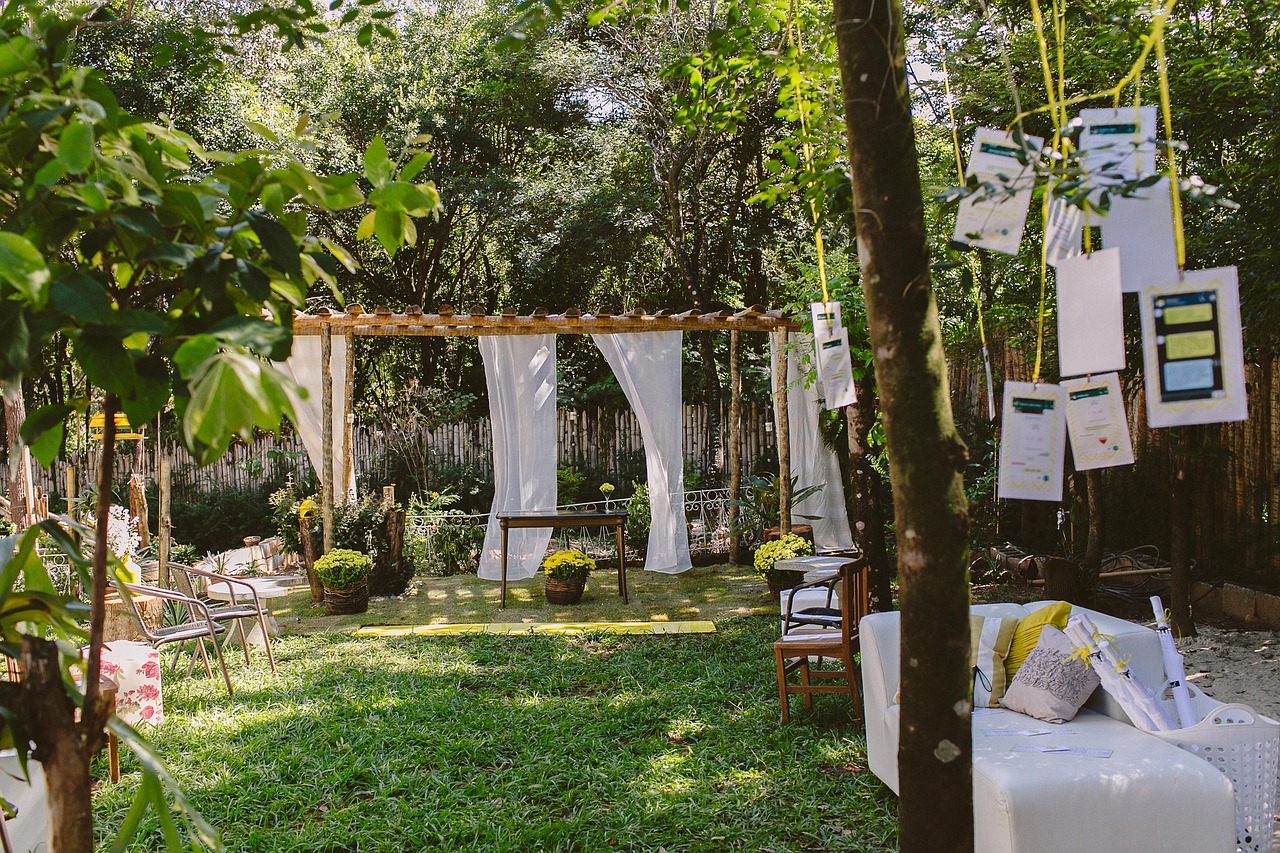 4. Get Your Guests Involved in the Event
Most weddings only involve a select few guests (such as the couple's parents, siblings or closest friends). However, if you're having a small wedding, you can involve more of your guests.
Depending on the size of the event, you can have everyone read a line of a special reading at the ceremony, have them stand and encircle you as you exchange your vows, seat them at one big table at the wedding reception or have everyone attend the rehearsal dinner.
5. Go for a Super Casual Reception
Forgo the caterer and hire your favourite food truck (or two!); for super small, casual weddings, have a potluck and ask guests to bring their favourite family recipes; or forget the traditional reception and throw a simple party at a bar or restaurant.
Whether you host a reception or not, pass the mic around and make it an "open mic night" for guests to say a few impromptu words. Then, get interactive and bust out the lawn and board games.
6. Create Opportunities to Gather and Socialise
Capture the scene and squeeze everyone into a group photo—which is impossible to manage with a much larger group. And for fun, poll the crowd during the reception for first anniversary ideas and tips for blissful married life.
Elsewhere during the wedding festivities, set up a lounge area or fire pit for everyone to gather around. Opt for an unusual "guest book" for guests to sign, like asking them to film a message with a tablet or old smartphone; sign a block from a Jenga game; float a few Polaroid cameras for guests to snap at will for a visual guest book; or have them sign a giant globe or map.
7. Infuse Your Love Story Into the Wedding Menu
Fewer plates mean more food options, so craft a menu that's tailored to your love story. Include food inspired by your go-to date night restaurant, special family recipes or the location of your wedding.
Or, create a menu full of your favourite foods. If you're a total foodie, book a few food trucks with different dishes for your guests to peruse.
Or, if you love comfort food, serve your guests your favourite pasta or pizza dish. It's another way to make your guests feel more connected to your love story.
8. Keep a Well-Stocked Bar
Kick things off and offer a pre-ceremony, signature cocktail. There are reports of mobile bars, specialty ices, natural elements like edible flowers and herbs, and hard seltzers are trending at weddings across the country. For an additional customised experience, stock your bar, though check with your venue first.
Consider that not everyone partakes in alcohol, so it could be a good idea to offer non-alcoholic options, including sodas and flavoured sparkling waters, to virgin versions of your signature cocktails.
9. Focus on the Small Details
Small touches like table place cards, thank you notes, and favours can make a real difference in the guest experience. Johnson recommends thinking about ways to incorporate small, personal touches into your wedding.
For example, she says you can use your family's heirloom china or silver for the table setting or distribute hand-written notes to all of your guests. "Place them at each table setting, letting guests know why you're glad they're here and thank them for coming," she advises.
Your options for wedding favours open up with a smaller guest list too. So instead of looking for wedding favours under $1, you can splurge on something more personal. Consider items like Himalayan pink salt shot glasses or a bag of your family's special chocolate chip cookies.
10. Think Outside the Entertainment Box
Peruse your local university's music department; there are bound to be some students who could be available for your wedding's musical accompaniment.
Or keep your ears open for live performers you've noticed while out at a bar or restaurant, and if they're open to doing weddings, ask them for their business card.
Beyond musical acts, you could also consider having a tarot card or palm reader to entertain guests, have a date night ideas suggestion box, or host a silent disco.
11. Consider the After-party
Host an after-party at your favourite dive bar, or grab a late-night snack at your favourite ramen spot, taco stand, pizza-by-the-slice place or burger joint.
Even with a small wedding party, call ahead as a courtesy to let the restaurant know of your impending arrival; or book a private room to have everything set up when your party arrives.
12. Shoot for Off-Peak Timing
If you can, get married during off-peak times, such as during the week, when vendors are likely more available and affordable.
According to Wedding Wire, the wedding off-season is typically considered December through March. During this time, cost savings can be had on everything from your venue to your top-choice wedding photographer, the live band you've bookmarked, and maybe even lower rates for your honeymoon.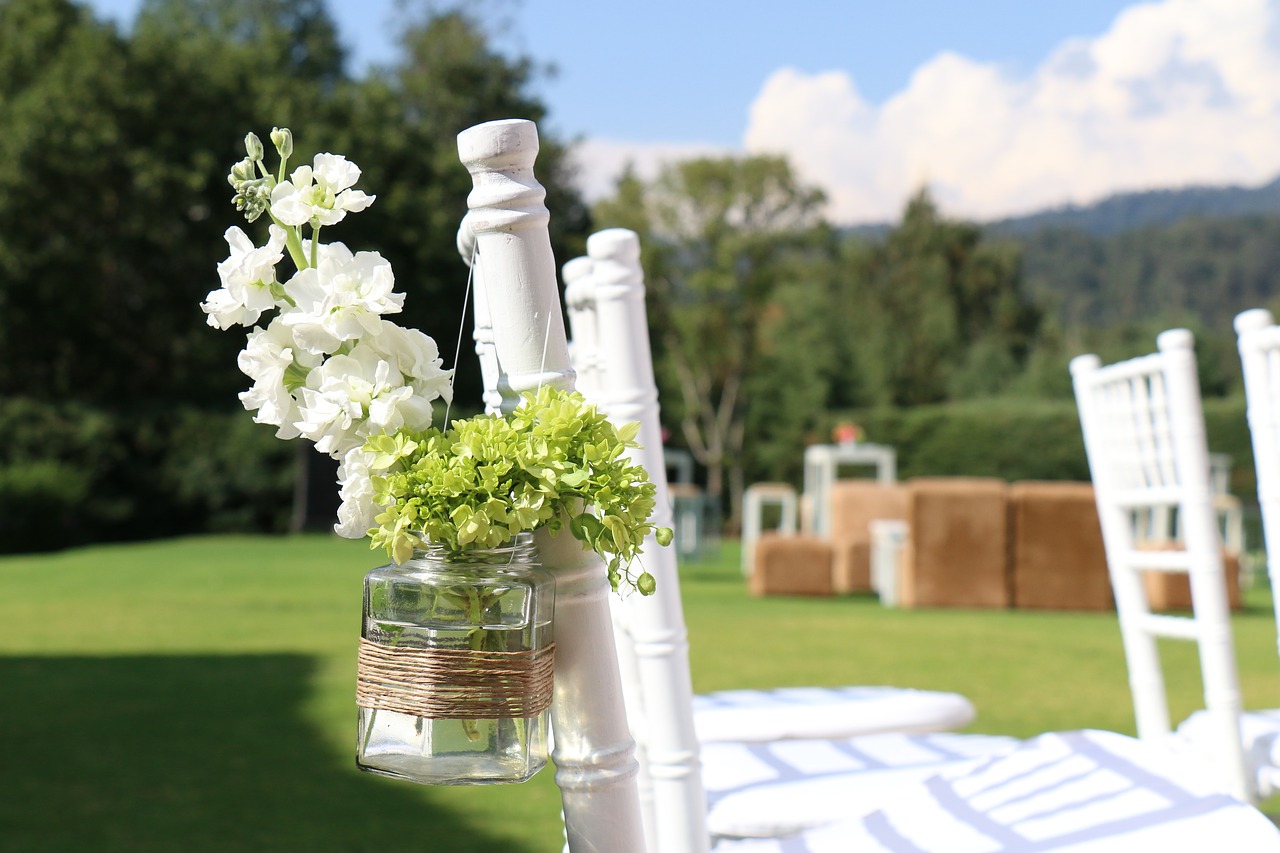 13. Plan an Entire Wedding Weekend for Your Guests
Hosting an intimate wedding with a handful of guests means you may have time—and additional funds—to spend on other activities or events throughout the weekend.
Host a welcome get together at your favourite local brewery, invite everyone for a picnic at a nearby park the morning after your celebration, or plan a group activity, such as a hike or bike ride. Take advantage of this time to thank every one of your guests for coming.
If you're hosting a wedding during the coronavirus pandemic, we recommend scouting outdoor activities your guests can enjoy or offer them local suggestions they can enjoy on their own.
Venue Ideas for Small Weddings
1. Look at Non-Traditional Venues
It would be best if you had a venue that's the right size for the number of guests. Too large, and you'll feel like you're rattling around the place, and it'll be hard to create an atmosphere; too small, and you'll feel squeezed in like sardines.
While you can go for a small room in a large venue, the best way to create an intimate feel is by choosing a venue that complements your guest list size.
Look at our list of the best small wedding venues, and you'll see what we mean: it's full of bijou hotels and cosy country houses, pubs and private rooms in restaurants, intimate barns and even a treehouse!
You can be more creative and less restricted with numbers under 60, so think outside the box too: is there a cool gallery in a museum or a library you love? What about a boat, bandstand, a marquee on a beach or a garden summerhouse?
Non-traditional venues mean you don't even have to choose somewhere that feels like a typical 'wedding venue' spot – did you meet in a cute coffee shop, cinema or university bar? Instead, throw your wedding where you met or allude to it in your choice of venue.
2. Make a Large Venue Feel Intimate
If you fall in love with a venue that's meant for 200, don't panic – there are plenty of ways to adapt the space to make it feel snug.
Lower the ceiling with drapes or use them to section a room. The fabric will capture sound in an empty room to stop it from feeling echo-y and create the illusion of a smaller room
Suspend statement pieces like floral installations or paper lanterns from the ceiling; it has a similar effect on making the room feel smaller while also adding drama, texture and colour to your space
The warm glow of candlelight and lanterns is much more romantic and intimate than bright lighting
Create a focal point in the centre of the room that your eyes are drawn towards, such as a sweetheart top table, a dance floor, or a statement piece of décor like a tree
Large trees around the perimeter of the room to draw the action into the centre, and it's such a lovely, rustic, living element
Use an alternate layout or seating plan in the room, for example, two long banquet tables in a cross shape in the centre of a room will keep the activity in the one area, allow your guests to interact better than on round tables, and create a kind of frame around the party in the middle
Separate the room into two distinct areas – with a partition if you want – so one is for eating and dancing, and another is a lounge area for relaxing and chatting that has an eclectic mix of sofas and chairs
Use oversized florals (or lots of greenery if you want to save money) and tall centrepieces to fill the room both in height and width
3. Think of Fun Transport to Reach the Venue
With a smaller guest list, you'll have the funds to make the guest experience all the richer. Kick this off by arranging a cool way to transport your guests to the venue or between the ceremony and reception, such as a VW camper van, tuk-tuks or golf carts, a canal boat, a vintage school bus or traditional black cabs.
4. Consider a Registry Office Wedding
Plenty of registry offices or town halls have inexpensive and architecturally cool small ceremony rooms you can hire out. For example, in London, the Old Marylebone Town Hall hosted Sir Paul McCartney's wedding and has an impressive backdrop of columns out the front for photos and beautifully renovated rooms inside. Don't dismiss a registry office wedding out of hand, as your local registry office could surprise you.
The benefit to a small registry office wedding now is that you can still have a full-sized sequel wedding later. For example, hiring a celebrant to lead the service for the second wedding and do it again with a more relaxed vibe and a bigger party.
5. Choose a Brunch or Twilight Ceremony
Your wedding venue may be totally up for you, turning the typical order of the day on its head. For example, forget about a 2 pm service – what about a 10 am service followed by a big brunch instead of an evening reception?
Or a twilight ceremony where you marry as the sun sets and have a European-style late dinner and dancing? There's so much flexibility and originality to a small wedding.
6. Have a Destination Wedding
We did say think outside the box – so what about outside the country? Just a few friends and family is perfect for eloping aboard (were safe to travel).
Destination weddings are often less expensive than UK weddings, so you'll have more budget to splash out on activities or paying for some meals/accommodation for your guests during their stay. Plus, you're then already in a bucket list destination to begin your honeymoon!
You could rent a large villa or the whole of a small hotel in a picturesque location in Spain, France or Greece. Alternatively, go further afield to a boutique guest house or luxe hotel on a the Caribbean or Indian Ocean island and have a small wedding in paradise.
7. Enjoy the Great Outdoors
Whether it's your backyard, woodland, a secret garden or a camping ground by the sea, you won't feel out of place among the beauty of nature.
String lights around trees, create an arch out of branches and florals, use hay bales or lawn chairs as seating, set up outdoor games to play like croquet, and have a relaxed, fun, nature-inspired wedding.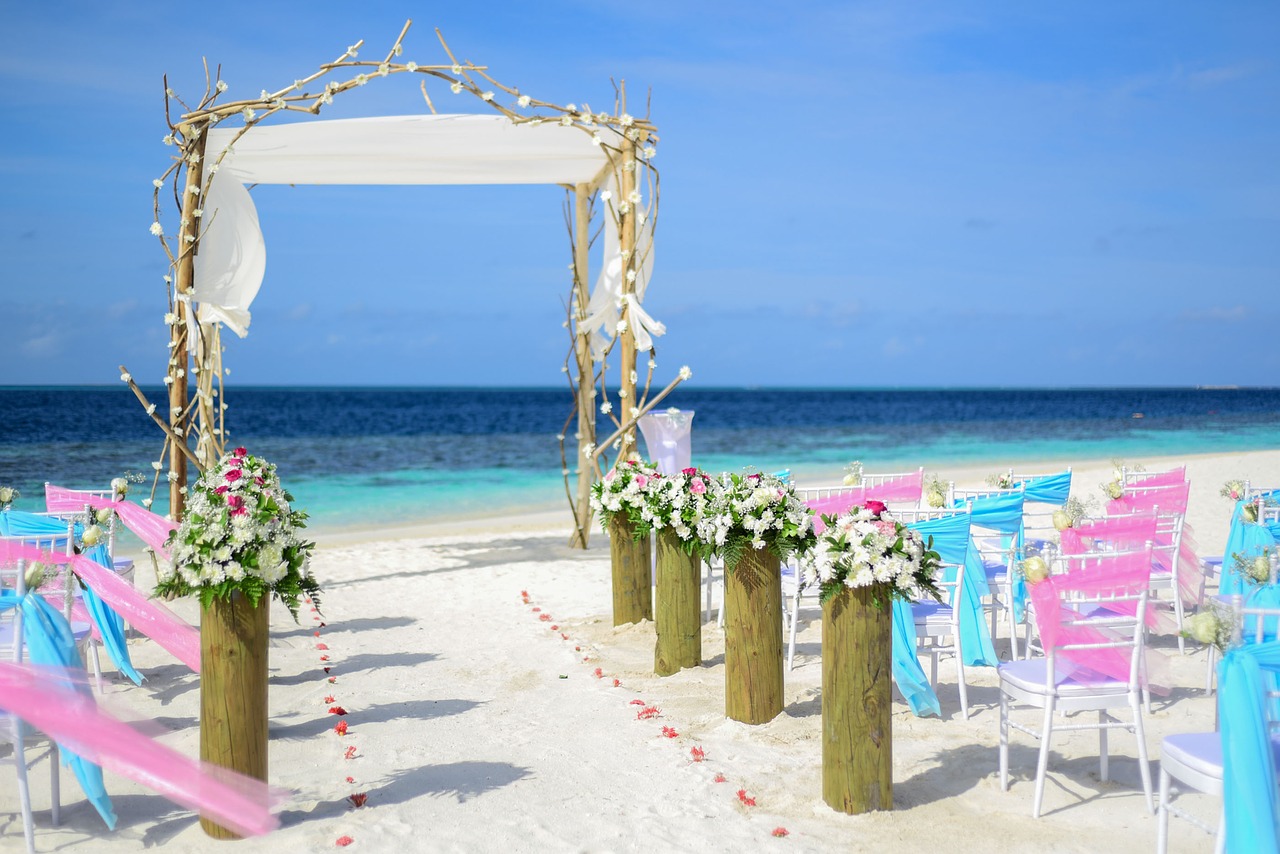 8. Play Around with Your Aisle
No rule says your guests have to sit in lines behind you two at the front, especially if you don't have many guests. Here are some different ideas for an aisle and how to walk down it:
Guests can stand or be seated in a circle or semi-circle around the two of you, meaning everyone gets a great view
A spiral of chairs that you walk around to the centre where you'll say your vows looks spectacular in photos
What about creating 'in the round'-style seating, where your guests are seated on four sides of a stage with you in the middle?
Lead your guests into the ceremony space. Mingle with them first and then guide them into the ceremony space with the couple at the front and all your guests filing in behind you
Outdoor weddings can look brilliant with an alternative to traditional chairs, such as wooden benches, hay bales, big cushions and blankets on the floor, and some eclectic sofas and armchairs
Alternatively, get rid of seating altogether if it'll be a short ceremony – although provide an alternative if older guests are there!
Ask each guest to hold a long-stemmed flower and collect it from them as you walk down the aisle. By the time you reach the top, you'll have your bouquet
Décor Ideas
1. Incorporate Family Heirlooms
Small weddings feel very much more personal, and you'll find that adding a bit of family history into the day will make it all the more poignant.
Your grandparents' wedding china or tablecloths would be lovely to serve your wedding breakfast on or decorate your venue with wedding pictures from your parents and grandparents' big days.
Wear a dress, veil or piece of jewellery that has been handed down through the family or wrap something like an antique brooch, bracelet, or even rosary around your wedding bouquet.
2. Have Tissues on Hand
Tears are wonderful at a wedding: they're a display of your love and emotion. However, expect the romantic, intimate vibe of a small wedding to lend itself to even more tears, so prep for it with personalised tissues for your guests or even a quirky box of delicate hankies at the back of your ceremony space.
3. Set Up a Station for Outdoor Necessities
If you choose to have an outdoor wedding (which we adore for small weddings), set up a little station with everything your guests might need. Stock an old rustic dresser with sun cream, hand wipes and a sanitiser, heel guards and bug spray.
4. Get Creative With Your Venue and Seating Arrangements
Choose a local yet unexpected wedding venue, like a museum, brewery, or secret garden, or have an at-home wedding for an ultra-cozy affair.
Other interesting venues might include a historical library, a converted building (such as a former aeroplane hangar or warehouse), or a city, state, or national park—be sure to note any permits you may need, as well as any regulations that may impact your décor choices (i.e., candles, or anything that requires water flow or electricity).
You can even experiment with seating format; consider poufs, picnic blankets, alternating chairs, and pews, or arrange chairs in a spiral shape, for example.
5. Personalise Every Element
Go nuts with décor personalisation: Think everything from welcome notes and place cards to gift bags and centrepieces.
To get started, browse sites like Uncommon Goods, Minted, and Etsy for personalised objects like wood-etched city maps, wine bottle vases, and stationery by independent makers and artists.
Make it more personal and ask for wedding help in place of wedding gifts; your social circle probably has a sharp photographer, enthusiastic baker (hello, homemade wedding cake or cupcake tower!), talented musician, and crafty decorator to lean on.
6. Mellow Out the Reception
Wind things down at the reception with a herbal tea cart or bar, or a tray of milk and cookies, or even a pretzel wall. Or, close the evening with a group breathing or mindfulness exercise or a gratitude sharing circle to cap off the evening on a positive, thoughtful note.