Writing the best maid of honour speech for your sister can be a daunting task. What do you say about her? How long should it be? Do you mention all her friends or just the ones she had in elementary school? With these questions and many more, crafting an effective speech is not as easy as it sounds.
A speech is a chance to show your personality, and it's also a way to make the bride feel special. The best maid of honour speeches are heartfelt and funny. This blog post will give you some guidelines for crafting an amazing speech that will touch everyone in the room.
What is the best maid of honour speech topics for my sister's wedding? This is a question that often rings in the minds of many sisters, especially if you're looking to make your toast or speech funny.
She's your sister. She's one of the most important people in your life and has been for years. You know her better than anyone else, but you don't even know where to start when it comes time to plan a speech for her wedding? We're here to help!
But don't worry – we are here to help! To get started, think about what makes you and your sister so close. What are some of her favourite memories with you? Maybe it was when she taught you how to drive on an empty parking lot while taking turns at full speed or when she helped you study for finals during college.
We'll walk you through what to include in your speech so that it's heartfelt and entertaining while also sticking to a time limit. Together, we'll create an unforgettable moment for both the bride and the audience!
Whatever is special between the two of you will be great material for a touching yet funny toast. But, of course, you can also talk about how much she has cared for and supported you over time.
You are both sisters and best friends. You have been through thick and thin together, so when your sister is getting married, it's a big deal to you! Planning the perfect maid of honour speech can be hard, but with this blog post, we will share some tips on crafting the best maid of honour speech for your sister on her wedding day.
What is a Maid of Honor Speech?
The maid of honour speech, in its simplified structure, is one to four minutes speech in which you will speak about how much you love your sister, how you can't believe how she and her husband wonderfully found each other, and how you can't wait to see them build a happy life together.
Moreover, you will give several anecdotes, such as childhood memories, tales from your summer camp together, or spilling information that only both of you know. You will laugh, cry, and make a toast for the people as well.
Still, if a part of you is feeling worried about how things may come together, we got a few tips, a maid of honour speech outline, and examples you can see in the latter part of this article.
What is the Expectation of the Maid of Honor?
A maid of honour can be many things for the bride: a ball of energy, a worker bee, and even an emotional lifeboat. This idea may sound like plenty of pressure, but it is not so bad because you will enjoy it.
You might be in charge of the bachelorette party, bridal shower and leads the bridesmaids' troop in every part of the planning until the wedding day.
As the maid of honour for your sister's wedding, you need to know your expectations and what you are getting into. You can see the duties expected of the maid of honour throughout the wedding process.
BEFORE the wedding:
Leading the bridesmaids
Hosting a bridal shower
Helping out the bride with the little tasks
Being emotionally there for the bride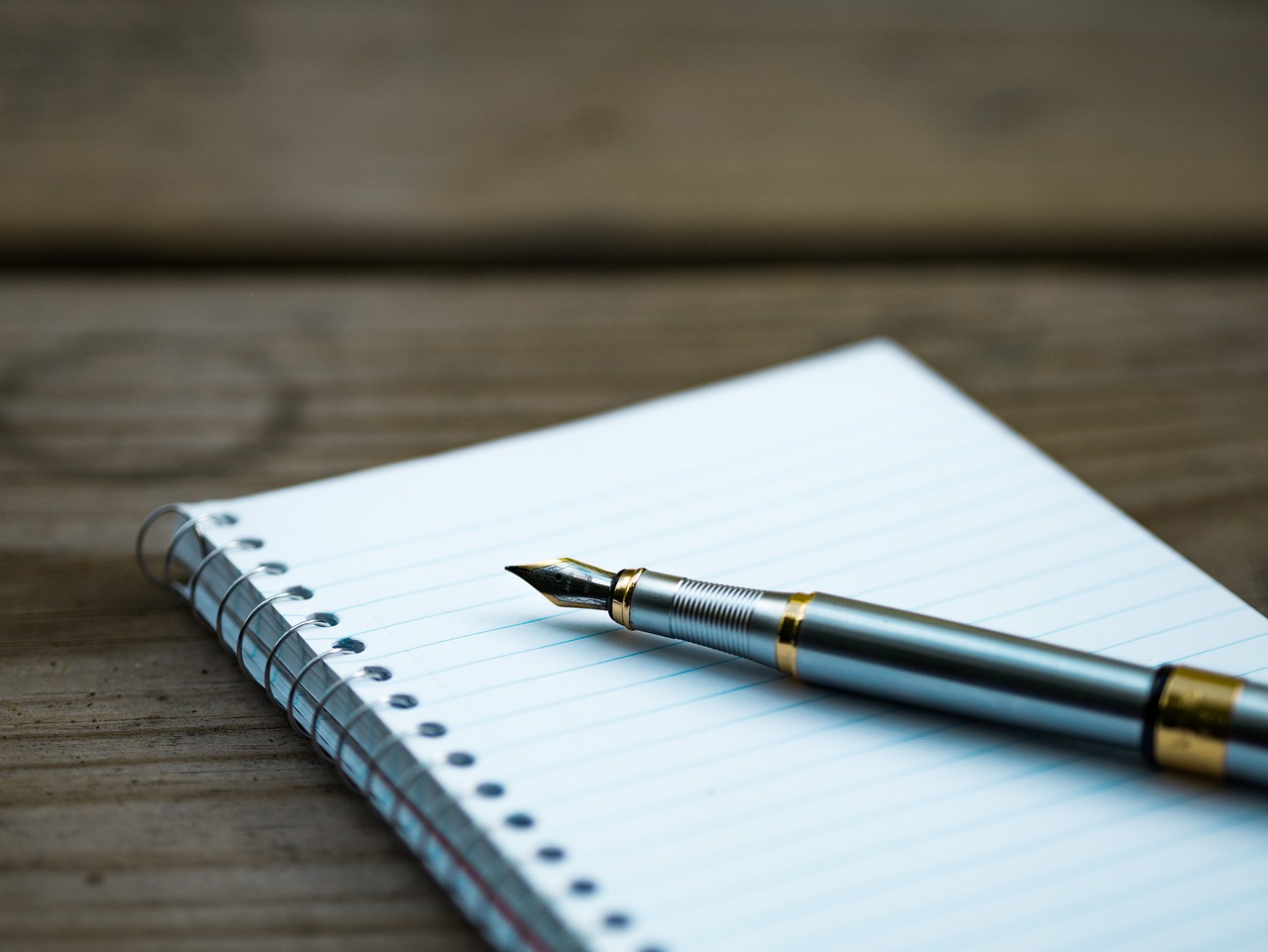 DURING the wedding:
Coordinating with the bridesmaids
Assigned to hold some things for the bride
Signs as a witness in the marriage license of the newly married couple
Makes sure that the bride remembers to eat and drink at the reception
Be the bride's bathroom assistant
Helping out by keeping tabs on the wedding gifts
Have fun
AFTER the wedding:
May extend help with the bride's post-wedding duties
Be a reminder of the unique and memorable moments
How to Write a Maid of Honor Speech
Although you have been with your sister since your diaper days until adulthood, it is still quite hard to compose a perfect maid of honour speech for her wedding day, given the fact that you might also have a fear of public speaking.
Nonetheless, you don't have to feel troubled because we are here to guide you in the process of crafting and letting out your creative juices.
Of course, the start is always the tricky part, but you will eventually find yourself having fun while creating your maid of honour speech for your sister once you have grasped the idea.
Covered below are some essential pointers, such as a maid of honour speech outline and tips in writing it.
Maid of Honor Speech Outline
Obtaining a classic maid of honour speech outline can help you prepare and start even though the maid of honour speeches takes several distinct forms.
There is one thing all wedding speeches made by the maid of honour have in common: they boost the bride. Like any other wedding speech, the maid of honour's speech can be witty and humorous, but the most important feature of this category is love and sentimentality.
Add a couple of memorable stories you have of the newlyweds. Don't forget well wishes!
If you are unsure what to write and include, you can follow these steps to create a traditional and beautiful maid of honour speech for your sister that everybody will love.
1. Introduce Yourself to Everyone
First of all, consider that not all wedding guests know who you are and how you are related to the bride.
You should start your speech by introducing your name, your relationship with the bride, and if you are her best friend, mention how long you have known each other.
You know, the introductory remarks comprise of two parts: a short self-introduction and the hook that introduces the content of the speech.
Your opening remarks should be persuasive and engaging and make everyone want to listen to the rest of your story.
Unfortunately, most siblings can't seem to get their acts together when they write this crucial part of your delivery.
You can start with a beautiful quote about love, and it would resonate with your friends and family. But, of course, it always works if you aim to write an emotional speech for your sister or bride.
Well, here are some love quotes you can make good use of.
"When I say I love you more, I don't mean I love you more than you love me. I mean I love you more than the bad days ahead of us, I love you more than any fight we will ever have. I love you more than the distance between us, I love you more than any obstacle that could try and come between us. I love you the most." – Unknown
"Love is that condition in which the happiness of another person is essential to your own." – Robert A. Heinlein
"You know you're in love when you can't fall asleep because reality is finally better than your dreams." – Dr. Seuss
2. Thank All the Guests
Planning a wedding is quite stressful, expensive, and demanding. Therefore, it is best to take a moment in your maid of honour speech for your sister to thank your parents.
Additionally, also thank the guests who are present and helped to make a memorable wedding day happen.
3. How long should the matron of honour speech be? 
You want to say a few essential things and include an anecdote or two. But, you also don't want to talk for so long that other speeches will be rushed. You may also run the risk of losing the audience's attention.
The sweet spot comes in at 3 to 5 minutes. It's not tons of time to work with, so you'll want to be organized and confident.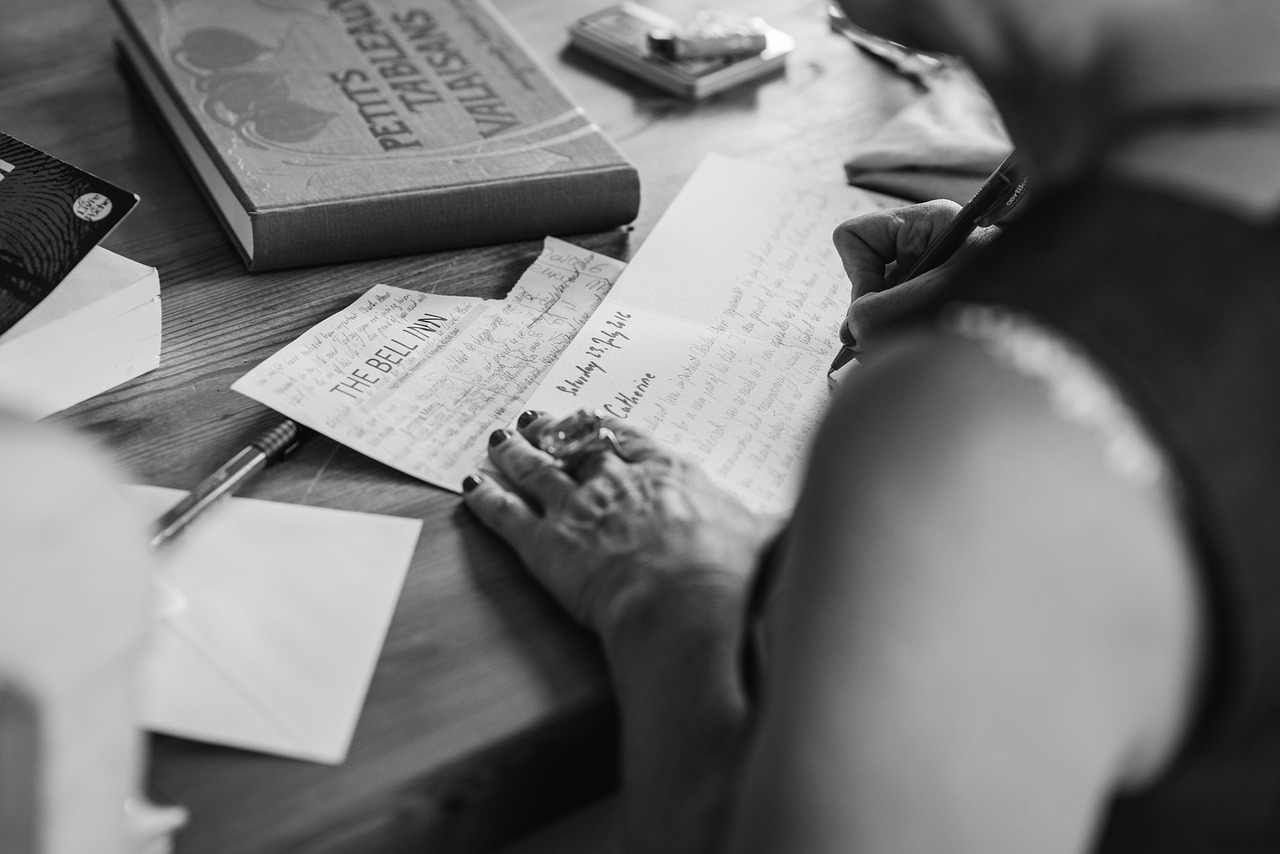 4. Share Some Stories
After introducing yourself and thanking the people, you can now start sharing some stories of your choice. This part of the maid of honour speech outline has many distinct paths you can take.
You may tell an embarrassing experience that you and the bride share, so you can get the wedding guests laughing. You can also choose a touching anecdote about the couple, which might make everybody burst into tears.
To develop good and relevant anecdotes, you should make time and write down fond memories of what your relationship has been like with your sister over the years.
This is what we recommend you do. From her childhood through adolescence to when she was growing up, jot down as many memories as you can remember about her.
Then, narrow it down by picking stories you think you can make good use of. Afterwards, write down your impressions about your new brother in law and compose what you have in mind by first creating an outline from which you can develop your entire wedding toast.
5. Add a Meaningful Quote
To add more depth to your maid of honour speech for your sister, you can add a meaningful and relevant quote. In selecting the quotes, make sure it has meaning for you and the happy bride.
The quote can also be relatable for the groom and the attending guests. However, we recommend you leave out the inside jokes that you and the bride only know because not all the people will get a hold of it.
6. Convey a Heartfelt Emotion
In this part of the maid of honour speech outline, regardless of what tone you want for your speech, it is always preferable to take a moment and acknowledge the beauty of the couple's big day.
Even the funniest speeches during the wedding have a touching moment because everyone can feel the speaker's heartfelt emotion.
Remember that in making your maid of honour speech for your sister, you must consider a combination of being funny and sentimental to maintain the best balance.
7. Give a Strong Ending
Give a strong speech ending through telling a final story, a quote, or making a toast for the newlyweds. Take into account that your maid of honour speech ending will be the part guests are most likely to recall, so this maid of honour speech outline's section is a reminder for you to be creative.
The Dos and Don'ts
Since you are now familiar with your maid of honour speech outline, let us get into the "dos and don'ts" of your maid of honour speech for your sister on her wedding day. Knowing the things and thoughts to include is essential to ensure that you craft the best possible wedding speech ever.
DOs
Start with the opening about who you are and how you are related to or know the bride.
Tell a story about what you love the most regarding the bride, which is your sister.
Briefly share some details on how you recognized that she met her one true love.
Say what aspects of the groom you like, such as how he lovingly treats your sister and your family.
Concentrate on addressing the couple in your maid of honour speech and not just the bride alone.
Share only positive and touching stories in your maid of honour speech for the sister that best highlights the bride on her wedding day.
Wish the bride and groom beautiful things in their future together.
Make a distinct speech ending.
DON'Ts
Don't open your speech with a joke.
It will help if you do not say anything that she might be the last one to find her life partner.
There should be no comparison of the groom to the bride's past boyfriends or their names on the wedding day.
It would be best not to create an awful joke about wanting to make a groom's clone and date him.
Refrain from inserting inside jokes that you and the bride only share.
Avoid an abrupt, anti-climatic ending in your maid of honour speech for your sister on her big day.
Tips for Writing a Wedding Speech for Your Sister
Being the maid of honour includes specific tasks, and one of them is to spend some time, effort, and feelings to write a notable wedding speech for your sister.
We doff our hats to you if you love speaking in front. However, if the single thought of being in front of a crowd makes you want to pee, don't panic because we have some tips for you.
1. Prepare and start creating your speech as early as possible
Starting early for your speech is preferable to have enough time to gather your thoughts and write something genuine. Allot a time for yourself at least three weeks before the wedding day to prepare and begin writing your maid of honour speech.
Trust us; we know it is tempting to procrastinate doing your speech, considering that talking in front would only accumulate around three to five minutes. However, don't listen to that laziness kicking in your system.
No matter how good and creative you are as a public speaker, it is best not to wing your speech; instead, it is better prepared, especially for a significant occasion.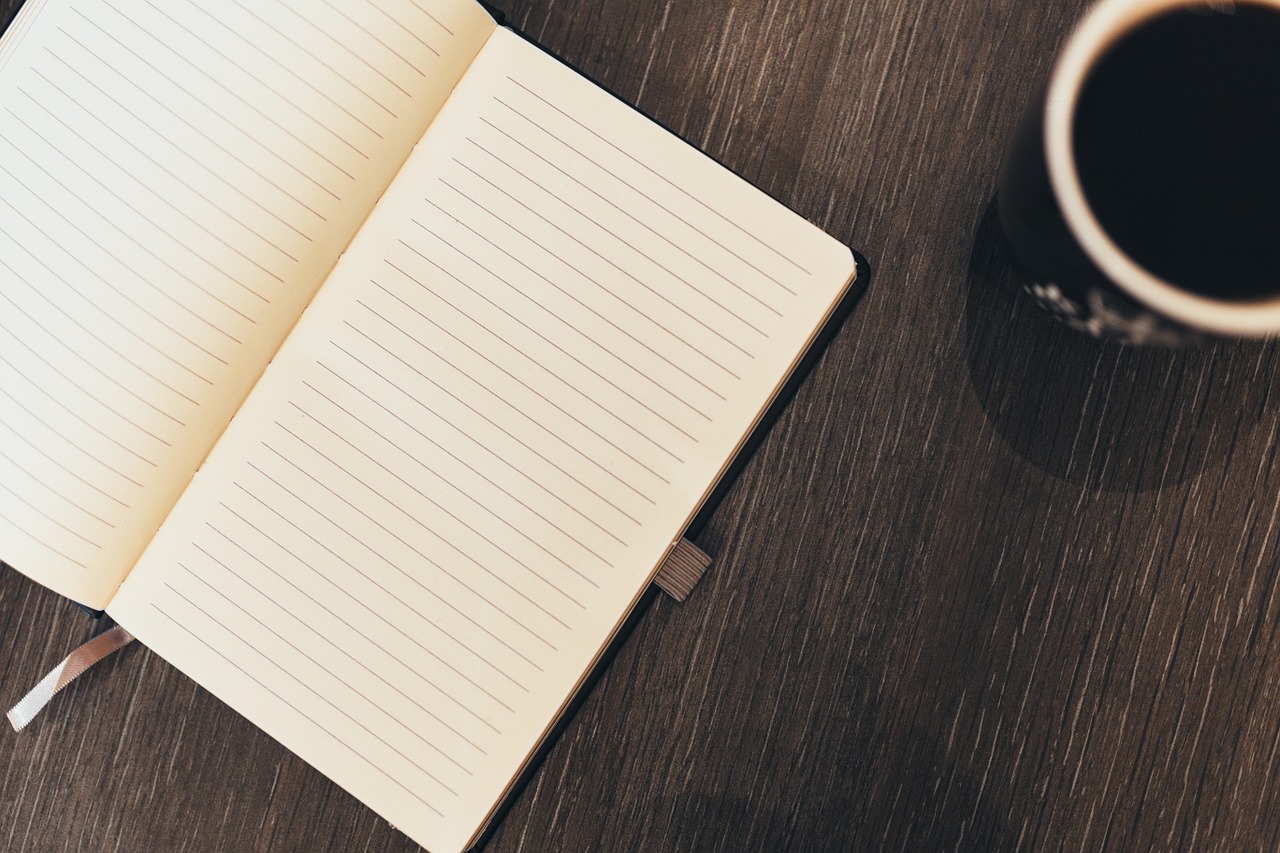 2. Make your speech more personal
Don't be worried when your tears start flowing and the tissues come out of your pockets during your maid of honour speech. Instead, let your sister acknowledge how much you treasure and love her and that you are always there when she needs you.
Above all, extend your heartfelt gratitude to your sister because she chose you as her maid of honour on her most awaited day.
3. Have a perfect balance between being witty and emotional
You don't want the wedding guests to be bored and have a snooze fest, so you need to be engaging and funny. However, remember that you are also not a stand-up comedian on that day.
Ensure that you crack some jokes, but with limitations. Create your maid of honour speech for your sister extra-special by balancing emotions and personal moments.
4. Include meaningful moments that you shared with the bride
You are the bride's sister; of course, you have known her all your life. This thought indicated that you have to tell everybody about your moments together.
The focus of your maid of honour speech for your sister is on her best qualities. You can describe your relationship and explain your unbreakable bond with her as you grow up until even this day.
5. Practice your speech
The biggest worry that most maids of honour have is freezing and forgetting the speech. A great solution is breaking your speech into sections and writing them down on cards that you carry with you.
As you practice your speech, it will be easier to memorize, and having all the words with you will keep you from panicking.
Practising for your maid of honour speech is also practising your speaking skills. There are various ways in which you can practice, such as the following:
Utilize your smartphone and take a video of yourself while delivering it. Then, review the footage and clean your speech based on your comments to yourself.
Use the mirror technique to watch yourself in real-time and observe your facial expressions and speaking skills.
Have someone as your audience and listener, and gather their feedback regarding delivering your maid of honour speech.
6. Give some compliments to the groom
Besides focusing on your sister's best qualities, which we previously mentioned, add some compliments about your sister's spouse. You may want to tell everyone about your first impression or the moment your sister told you about him.
In another case, if you knew the groom first and played cupid for them, you can explain to the wedding guests what made them realize their love for each other. You can also say his attributes that will make your sister happy and delighted for the rest of their lives as one.
7. Thank the guests at the beginning and end of your speech
Lastly, thank all the guests at the beginning and end of your speech. This gesture is a sign of acknowledging their time and effort in attending a significant occasion.
The Formula for a Maid of Honor Speech
It's not always everyone who gets excited about speaking in public or at a large gathering. You might have a worry or fear about public speaking and get some jitters on the spot.
If you are super nervous and freaked out during your speech, besides the maid of honour speech outline, use the formula for a maid of honour speech:
For example, "I love you both (the bride and groom) so much."
Add an anecdote about the newly married couple and how great their relationship is.
Wish for their happiness together
Simple Tips and Ideas You Can Use to End Your Wedding Speech for your Sister with a Bang
Most people think that wedding speeches have to end with bits and pieces of advice. However, that's not entirely true, as there are other creative ways of ending your speech on a very special note.
Here are simple ways of going about it.
First, if you or the couple is rooted in faith, you can borrow some bible verses to enhance the theme of your speech. Some relevant bible verses you can use include
1 Corinthians 16:14. Be completely humble and gentle; be patient, bearing with one another in love.
Colossians 3:14: "And over all these virtues put on love, which binds them all together in perfect unity.
Ephesians 5:25: "For husbands, this means love your wives, just as Christ loved the church. He gave up his life for her."
Second, if you are married, you can share some bits and pieces of advice.
Third, if you really want to make your concluding remarks very unique, you can sing what you wish to say.
Fourth, if you have nothing to say, offer some good wishes and take your seat. Finally, you can use at least one of these to wrap up.
May you experience true love and happiness in your walk together. I wish you nothing but love and happiness.
I wish you that you will find true joy and happiness in each other's lovely presence.
My wish for this marriage is that your love lasts forever.
Finally, you may use a very nice quote to wrap up. The second did just that with the underlined quote.
Suppose everyone can now raise their glass and join me in congratulating Brooke and Brian. May your love be modern enough to survive the times and old fashioned enough to stay forever. Congratulations!
Conclusion
Being your sister's maid of honour is both a privilege and a responsibility. It might be nerve-wracking to give your maid of honour speech for your sister on her wedding day, but always remember that it is your heartfelt and sincere words that will make your utmost efforts worth it.