You may have found your dress, but you're not too happy with the fit. Wedding dress alterations can be a scary thing to think about. This blog post will help walk you through the process and answer some of your questions so that going into it with more knowledge is less daunting.
For those of you who are about to set out on the journey of shopping for your wedding dress, be prepared to spend a lot more than what you budgeted. Why? Because of alterations! Alterations can range from $200-$2000 or more depending on how many changes need to be made.
The deal with wedding dress alterations is that it's not just about taking in the waist and adding length, but it also includes bustles, removing sleeves, changing necklines-the list goes on! So be sure to factor this into your total cost when looking at dresses.
The first step is finding an expert tailor or seamstress who has experience working on wedding dresses. Next, ask friends, family, and vendors for recommendations in your area if you don't already know one personally.
Keep in mind that prices vary depending on the work needed and where you live – if possible, find someone nearby to save money on travel expenses! Once you've found a professional tailor or seamstress, they'll take measurements, so they know what needs to be modified.
Wedding dress alterations are a necessary part of the wedding planning process. They can be costly, but they should not be overlooked and taken lightly. The first thing you need to do is decide if you will have your dress professionally altered or if you'll take it to someone at home for cheaper options.
It's always best to go with a professional alterationist; however, some things might make going with an amateur more appealing: cost savings (sometimes), convenience (you don't have to leave the house), and time savings (it takes less time). If you're considering taking your dress in-house, consider what alterations may not be possible without a professional seamstress.
The time has finally come to order your wedding dress and pick out the perfect accessories. You've been dreaming of your big day for months, going over every detail in your head. But there's one thing you might not have considered: alterations.
Whether you are a size zero or twenty-two, it is important to think about what type of alterations will need to be made so that your dress fits perfectly on the big day!
For those who want some guidance, read this blog post for helpful tips and tricks.
1. The Golden Rule of Wedding Dress Alterations
Before we launch into our guide, we wanted to take a moment to talk about the golden rule of wedding dress alterations, or indeed any alterations – when you bring a garment to a seamstress for alterations, it should be slightly too big for you, rather than too small.
This is required to achieve a really precise fit. Unfortunately, altering a dress that is too small for you is a more complicated job, one that the seamstress sometimes can't perform.
This might seem obvious, but we sometimes hear from brides who are a little panicked that their boutique ordered a dress too large for them – don't worry, this is a very necessary part of the process!
2. Wedding Dress Shopping Tips from an Expert Seamstress
Of course, we had to ask Anna O. for some advice on wedding dress shopping! These tips will help you avoid any wedding dress dilemmas at the alterations stage:
If you want to change the shape of a dress hugely, it's probably not the dress for you. So take a step back, breathe and don't worry – the right dress is out there!
If you have a bigger bust and you want a backless dress, be realistic about your bra options and the support you need in the dress. Unfortunately, bras are one of the most commonly overlooked things when brides buy their dress.
Think about the fabric of the dress when you're shopping. For example, if you want a fitted, figure-hugging dress, you'll need a stretchy fabric – a slinky, bias-cut dress will never do this.
Buying sample sale dresses is a fantastic way of getting a beautiful dress at a lower price point but be realistic about how much a dress can be resized. Altering a dress that's three sizes too big for you is not ideal but not impossible. Anything over three sizes is not advisable. This would require a full redesign, which would probably end up costing more than the sample cost!
Long-sleeve wedding dresses are beautiful, but you don't have the same range of movement in your arms with sleeves as you would without them. Also, sleeves will never be fitted completely to your body, as you need a lot of movement in the arms on your wedding day for giving hugs and dancing!
If you have a very floaty, chiffon fabric at your hem, shoes with highly embellished details on the toe are not a good idea as they may catch on your hem. Bracelets may also do this to the fabric near your hip.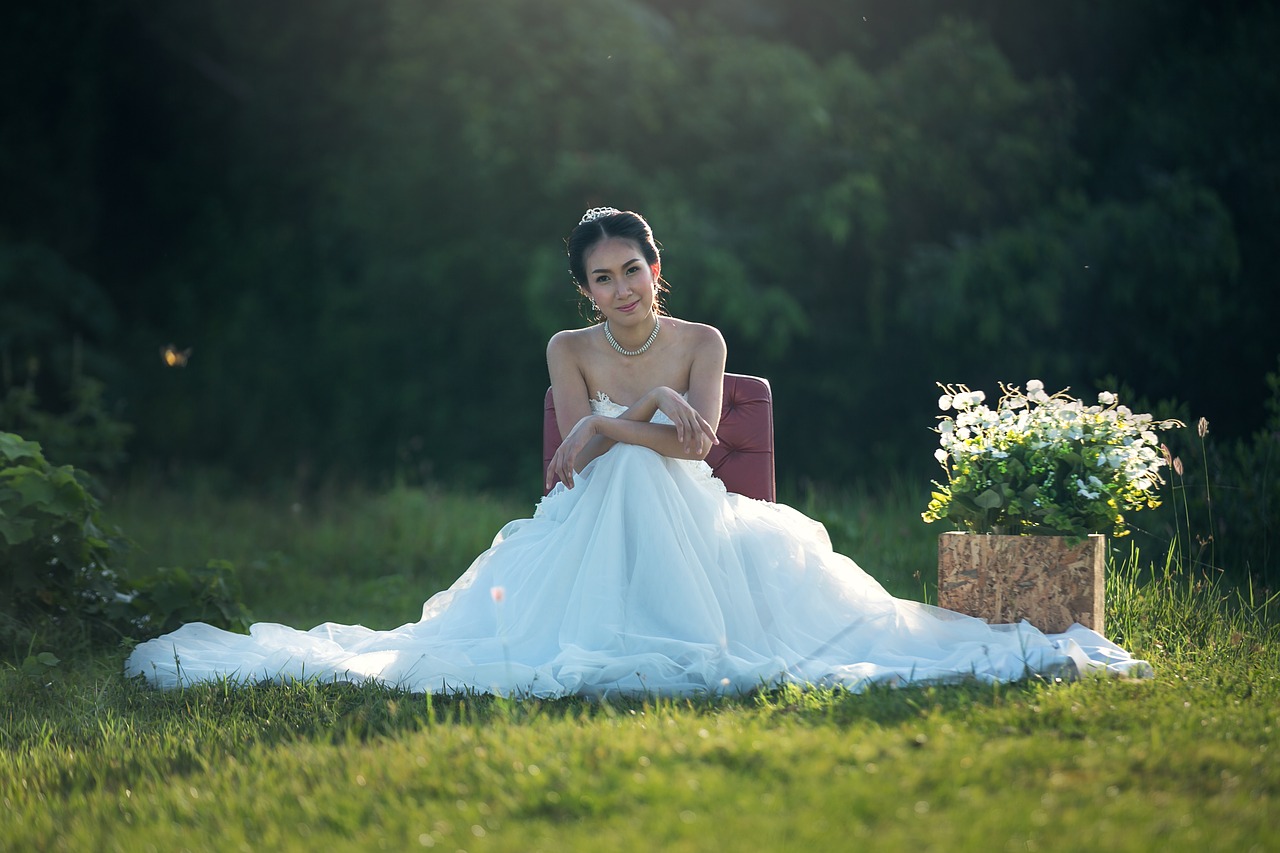 3. Find The Right Wedding Dress Seamstress
Everyone wants a perfectly beautiful wedding dress that fits like a glove. A professional wedding dress seamstress can truly take any dress from normal to extraordinary. They can reshape a wedding dress that is too big or too small so that it fits properly.
They can work with intricate beading and delicate fabrics. An inexperienced wedding dress sewist, on the other hand, can turn your wedding dream look into a nightmare.
When meeting with a sewist, it's important to ask certain questions to understand their skills and capabilities better.
How long has this person or company been in business?
Check up on the company and the people within it. Everyone has Google skills, right? Next, look for when the business was started, talk to the owners if available. If they're not, talk to the second in command! Finally, ask a few general questions that validate your initial interest in them.
For something as important as a wedding gown, don't you want someone with skill and experience to work with you? To put it into perspective, would you trust handing a random stranger cash from your wallet with a promise that they will return it — with interest? How much research into this person would you commit to before making that exchange?
What are some reviews of work they've done in the past?
Leading into question two comes the inevitable research that needs to occur while you're weighing a very important decision. The best place for that research? Reviews! Sites like Yelp and Google house reviews for just about every open to the public business out there. Honestly, there isn't much more to explain here.
Check those reviews!! Look at not just the five stars, but delve deep into the one stars. Most 1 star reviews are subjective and made out of anger, but some are informative and written with honesty. Find out why that person is writing the negative review, and decide if you'd like to pursue based upon the quality of the reviews for your specific needs.
Also, look at the interaction from the business owners. Do they respond? How? Again, make sure all reviews you're looking at are relevant to what you need to be done.
When making your decision, would you disqualify a coffee shop if you're looking for coffee and they have a few negative reviews of their tea steeping skills? Or would you look for the reviews relevant to coffee?
Do they have a deep understanding of what they do?
Most of us are good at picking out the (excuse me) bullcrap from the real truth. We've all been kids, we've all fibbed, and we're all (for the most part) good at recognising it.
Talking to the owner and the people about to work on your wedding gown is vital. Please have a good conversation with them and try to listen to their emotions and their passions. We let our positive emotions flow into the work. It's the job as stewards of your garments to hold your hand through everything.
Listen to your tailor and let them walk you through their knowledge. If they can't answer every question you have, it may be that your wedding gown needs a bit of "winging it" to make it look like you want. The bottom line?  Make sure your tailor can talk the talk, and let the rest of your research prove if they can walk the walk!
I love my wedding gown; how can I leave it for weeks with someone I don't know?
Wow. This one is a doozy, right?! Sorry in advance, but this is going to be a bit of a ramble. You've bought your gown and are in love. We mean head over HEELS in love! How are you supposed to trust anyone touching it, let alone making alterations to it?
What if the wedding gown boutique you bought it from gave you specific instructions not to use a certain type of pin or to handle certain alterations in a certain way? Well… faith.
Faith in your tailor plays a large role. Multiple people have told us only to use a certain type of pin on their wedding gown or how to do a specific seam or bustle based on what grandma, mom or even the boutique owners suggested.
Of course, we're ok with input! That would be ignorant of us not to take information and use it positively. But, it's your gown; it's ultimately your rules! Allow us to counter that, though.
Most of us have been in a position in life to be told to do something one way when we know that the result won't be a good one. So we go through the motions and operate under the constraints set by the requester because it's our job, but it works out exactly as we feared — badly.
The same thing happens with any alteration. With 26 years of trained professional alterations and tailoring, they can pick apart a garment in their head and go through so many variances based on what needs to be done that, within a few moments, they can tell you what's a good idea and what's a bad idea.
Everyone in the shop does the same thing every day. It's why people come to them — they trust their capabilities! This has been a roundabout way of answering the question, but we hope you get the gist of it.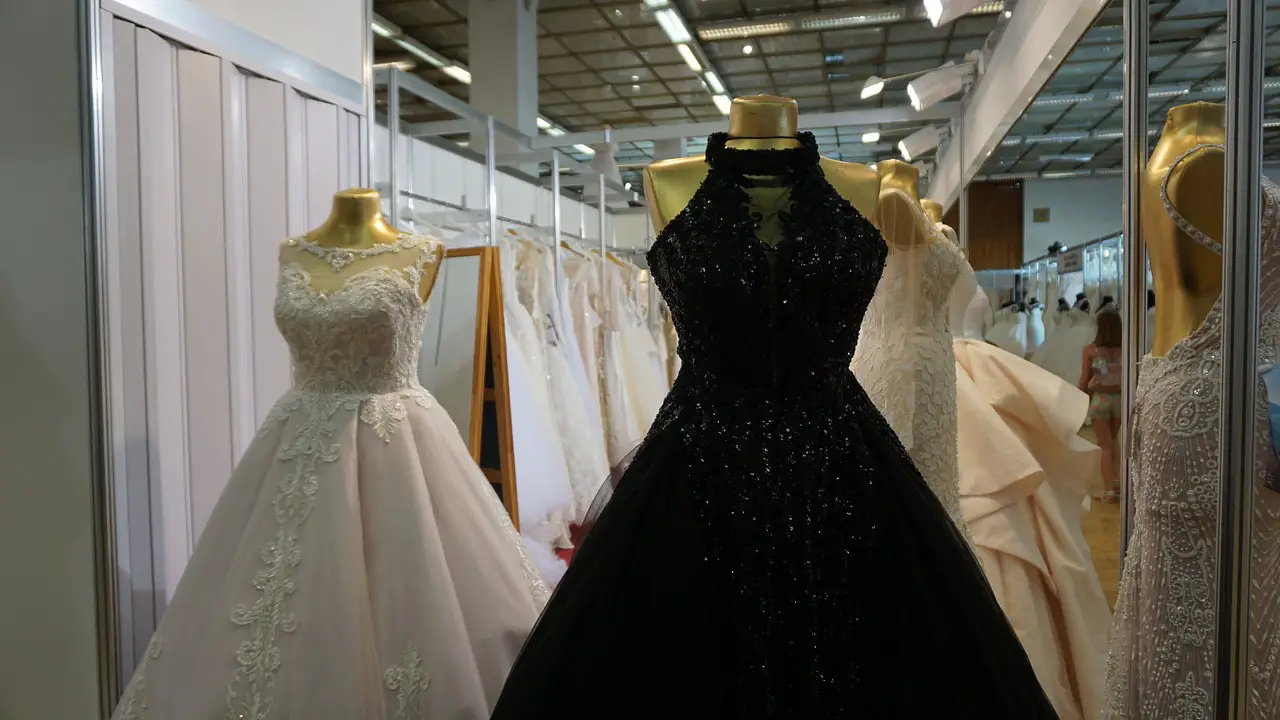 4. Questions You Should Ask A Wedding Dress Seamstress
When should I book my wedding alterations appointment?
We would recommend booking your first fitting for 8-10 weeks before your wedding. However, most boutiques and sewists will accommodate an earlier appointment before this for a consultation – it may be just to put your mind at rest that the alterations can be done and, of course, that you are happy with the seamstress and the boutique.
A sewist should work with you to assess what alterations are required and discuss any design features you would like to change if any.
What should I bring to my appointments?
There are a few things that are a must for your first appointment and every appointment after that; you should ideally have on the underwear you will be wearing for your wedding day, but if you don't have this make sure you wear something very similar- it's amazing the difference this makes when it comes to fitting your gown.
Your gown may require cups to be added, and the seamstress should supply these. Your shoes are a must as most dresses will need some alterations to the hem, so without your shoes, this alteration is impossible for a seamstress. If you are wearing shapewear, you will also need to bring this with you!
Are you capable of doing the alterations?
In theory, a seamstress should be able to customise any garment, especially given that they are paid to sew. However, we know that's not always the case.
Not all wedding dress seamstresses are created equally. Not to mention, the majority of wedding dresses have many complex details like boning, hems, and bustles.
That is why all brides-to-be need to do their research and find a professional wedding dress seamstress who has had plenty of experience working with these particular design elements.
Therefore it is essential to research a sewist who can handle your precious wedding dress with care. First things first, your seamstress should have experience working with wedding gowns. Yelp is a great resource for scouting out the best seamstresses and tailors in your area.
We advise not to go to the first establishment that says "cheap seamstress." Even if your dress was a bargain, one seamstress can take a dress apart and have no idea how to put it back together with the right fit in mind!
How long will my appointment last?
Generally, each appointment will last around 1-1.5 hours (ours are one hour). However, this would depend on the requirements and amendments involved in each process.
Some may be slightly longer and some shorter; if you have time, don't rush them, as this will make it a much more stress-free process for all involved. Instead, treat it as part of your wedding dress journey, have fun and make a day of it!
Can you show me before and after pictures of your work?
A lot of wedding dress seamstresses showcase their work on their websites. If your dress has intricate design elements or is one-of-a-kind, make sure your seamstress has some knowledge of the garment's fabric make-up. You can always ask for proof that they have worked with delicate fabrics by asking to see before and after photos.
Check yelp for the businesses reviews or the company's website for work samples. If your dress is vintage or one-of-a-kind, the seamstress should have some knowledge of the garment's fabric make-up, which you can then ask if they ever worked with delicate fabrics before; if so, you want proof. This is especially important when an heirloom is considered. After all, it's priceless!
How many fittings will I need? 
This is crucial to know so that you can plan your schedule around these very important doctor appointments. You don't want a fashion emergency on the days leading up to your wedding day. Usually, wedding gowns require 2-3 fittings to accommodate basic alterations.
After your first consultation, you will generally have two-three fittings for your wedding dress alterations. However, this depends on the complexity of the alterations and any other external factors which may occur.
Generally, most appointments will be mid-week (for busy brides, we also offer evening and weekend appointments), so make sure you plan ahead for this; most appointments can be made in advance if required, and you are working to a tight or busy schedule. Expect a fitting every 2-3 weeks during the lead up to the wedding.
Even if your dress requires a simple alteration to a single hem (1 layer of material/fabric), shortening a dress can sometimes change the physicality of the dress. Just imagine altering a halter dress into a sweetheart neckline… it may take weeks!  As a rule of thumb, set aside enough time to get all of your requests (and concerns) addressed appropriately.
How much time do you generally take for each fitting and execution? 
Perhaps the most important question you will need to ask is how fast ( or slow) your chosen seamstress works with garments. If the seamstress is backed up with clients, that can be a good or bad thing. What if the seamstress overbooks and forgets about your fitting appointment?
Generally, a thorough sewist will need about 3-10 days for execution. After that, a fitting only takes less than an hour, sometimes even 10 minutes. Keep in mind; seamstresses can often tell by "eye-sight" what needs to be done to a garment, like how many inches must be taken off the dress to fit your body perfectly.
However, the wedding diet is real for many brides. In addition, the associated activities can drastically affect how many fittings you'll need. So make sure to take notes!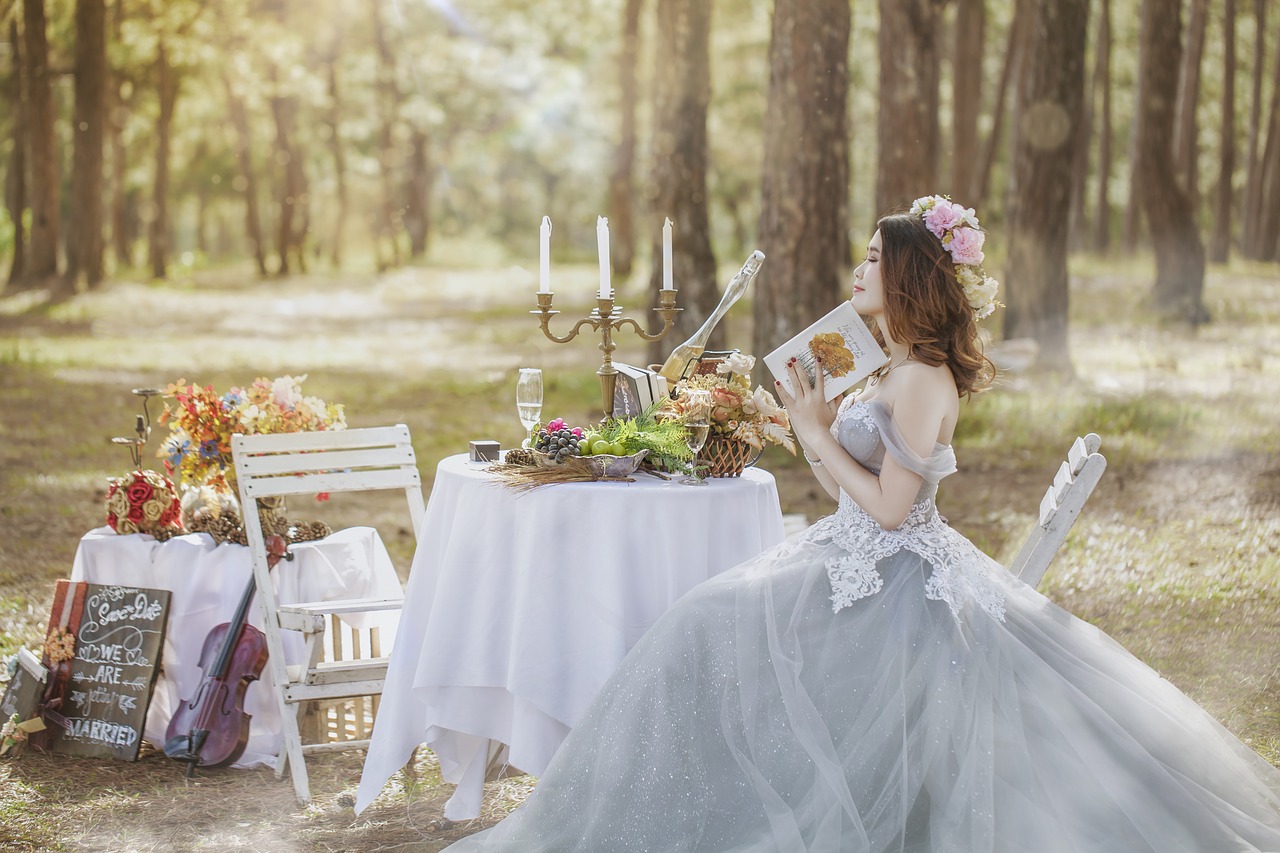 Can I make amendments to my dress?
Most seamstresses and boutiques can make necessary amendments to your gown; most things are possible, and you'll be amazed at what the right seamstress and we can do to convert your existing gown into something that looks like it was originally designed just for you.
This may include: taking it in/letting out, shortening your hem, lifting the shoulders or straps- or could go as far as adding straps, sleeves, beading, changing necklines or removing parts of the dress which you don't like!
If you'd like to personalise it, make sure you do your research and find the right seamstress for you and your dress. We offer a restyling service where the costing is determined at the free consultation.
What happens if I lose/gain weight?
After your first consultation and fitting, you should always try and maintain your weight and shape. However, we understand that in some cases, this does not always happen.
Most seamstresses are used to weight fluctuations and will allow for this within reason; however, bear in mind that a further cost may be incurred if the dress has to be re-altered. However, we do not charge for weight gain alterations.
Does the pricing include everything I want to be done? 
Having an alteration done on your gown is a luxury that requires money. Alteration rates can get pretty pricey. In some cases, alterations can be more expensive than the actual dress.
A basic alteration at a notable establishment can start at $400 and increase with detailed customisation.  If your alterations cost less than $100, this should be a red flag. Everything inexpensive is not always the best quality.
5. Frequently Asked Questions
Who does my wedding dress alterations?
This depends on the kind of wedding dress you've chosen. Most bridal boutiques will have a list of recommended alterations services that they can provide, while others will have an in-house seamstress who can do the alterations for you, although you shouldn't feel obliged to use their services.
If your dress is from the high street or a ready-to-wear retailer like Net-a-Porter, you'll have to find a sewist yourself – we've got a handy list here for Irish brides, but if you're based elsewhere, it's worth asking married pals for recommendations.
If you're having your gown custom made, alterations should be included in the service and will be done by the designer or one of their staff members.
When do I need to get my alterations done?
As a general rule, aim to have your initial alterations appointment six weeks before your wedding date, or, if you're getting married abroad, six weeks before you fly to your wedding destination.
We understand that time is precious in the run-up to the wedding, but make sure to keep the few Saturdays before your wedding free for your fittings – you won't regret it!
What happens if I've left my alterations to the last minute!?
Whether alterations services can be done in a hurry varies completely from seamstress to seamstress. However, Anna tells us, "we do offer rush fittings for brides who ordered their dress a little later so we can turn around fittings in a couple of weeks, but we need the bride to be extremely flexible with availability for fittings."
Your wedding dress shouldn't be a source of stress or worry in the run-up to the wedding, so remember to allow plenty of time for your wedding dress alterations!
How many fittings will I need?
Three fittings are enough to get most wedding dresses fitting beautifully, but of course, this depends on the dress and whether you require basic tweaks or huge changes.
How long will a fitting take?
Generally speaking, about an hour, but if time is of the essence, be sure to put this question to your seamstress.
What happens at the wedding dress fittings?
The standard flow of wedding dress fittings is as follows:
First fitting: the dress is pinned and tailored
Second fitting: any outstanding tweaks are made
Third fitting: you try your dress on to make sure you're 100% happy, and take it home!
Please note that this applies to wedding dresses that only require standard alterations such as hem alterations, take-ins, and darts.
What should I bring to my first appointment?
Two items are pretty crucial for any dress fitting:
We recommend bringing a selection of bras and cups to see which one will work best with your dress. Wedding dress shopping advice applies here too, so remember not to wear fake tan or make-up to your fittings!
Who should I bring to my fittings?
This is totally up to you. Most brides bring one or two members of the bridal party with them, but if you feel more comfortable going on your own and you've chosen a top-notch seamstress, go for it! Make sure to ask your seamstress about this before inviting anyone else along.
How much do wedding dress alterations cost?
This varies wildly according to how much work needs to be done and the kind of work required. Still, as a rough guide, $350 – $450 is a fair estimate for standard alterations (hem, taking in the waist, hips and bust, darts, etc.), but for more complicated alterations, you may be looking at a figure closer to $575 – $675. Our advice is to include alterations in your overall wedding dress budget.
Will my seamstress be able to give me a quote in advance?
In most cases, the seamstress will only be able to provide a quote after they've seen the dress in person and had a conversation with you about your requirements. Anna explains, "Hems, bodices, sleeves etc., are constructed completely different from one dress to another, and some fabrics are harder to work with, so we can only tell how much work will need to be done when we see the dress."
How many changes can I make to my dress?
Again, this depends heavily on the dress, but most sewists will make progressive changes like adding sleeves and changing necklines. Just be sure to ask the boutique to request more fabric from the designer when they're ordering your dress (if your dress is high street, vintage or ready-to-wear, your seamstress will be able to help you source the right fabric!)
Can a seamstress make my dress more comfortable to wear?
This depends on the dress, but Anna tells us that there are a few tricks that she can employ! "For example, if the armhole area is a bit uncomfortable, I can lower the armhole, so you have more room. Some dresses can be let out a little for more movement, and underskirts and nets can be removed."