Most couples are eager to have a second wedding. They want to celebrate their love with friends and family again, but they might not know how or where to start planning.
There is no real rule for what your second wedding should look like. Whether you're having an intimate ceremony at home or something more elaborate in an upscale hotel ballroom, there's probably someone who has done it before that can help you figure out the best way for your perfect day.
Weddings are not always a full-day affair. The bride and groom often plan a second wedding in just one day, which may be more intimate than their first ceremony.
It is important to keep this in mind when planning a second wedding; you want your guests to feel like they were invited to an event that was made with them in mind, not as though they're attending a rushed or obligatory party.
Planning a second wedding can be intimidating, especially if you're starting out as newlyweds.
There are the logistics of getting all your friends and family to converge again for another party, there are new traditions that come with remarriage (like whether or not you wear a veil), and there's also the pressure to have the perfect day.
Planning a second wedding comes with some anxiety, expectations, and sometimes overwhelming. And although you have had experience planning the first wedding, there's a slight difference with the second when planning.
The wedding attire may take a different colour; the guest list gets some adjustment, same as the venue, registry, and more.
For starters, it doesn't have to be perfect; for starters – it only has to be what YOU want!
If you are looking for some tips on how to plan a successful second marriage (or vow renewal), then read on!
We have created an article containing helpful hints for choosing the perfect dress, advice about who should officiate your ceremony, and suggestions for what food items would look best.
All of these tips will help get you started on creating a memorable celebration with all of the people that matter most!
Second Wedding Planning
A lot goes into planning a second wedding; more so, you'll skip many traditional wedding ideas. For instance, the family doesn't give the bride away like the first wedding, although that can happen.
So you will want to cut off all the unnecessary fuss and get right ahead to the main affair. Find some casual and simple second wedding ideas for your big day.
You must know that this is the second time at happiness for the second wedding and it will last. So, go all out and make it an event to remember by nailing everything to the last detail.
From your décor to attire, pre-wedding parties and even the wedding ceremony script, you'll do things a little differently. So, see creative tips for second wedding ideas to guide you right.
The truth is, your second wedding can be whatever you want it to be—here are some tips to keep in mind.
1. Make It as Big or as Small as You Want
A lot of second wedding advice tells you to keep a second wedding small and intimate—and if you want to, go for that. However, some people don't need to go through all of the fuss a second time.
But if you want to have a blowout bash, then go ahead and have a blowout bash! It's still your wedding, so if you want it to be big and over the top, then go for it. It's okay to own your decision to get married again, and the people closest to you should support that.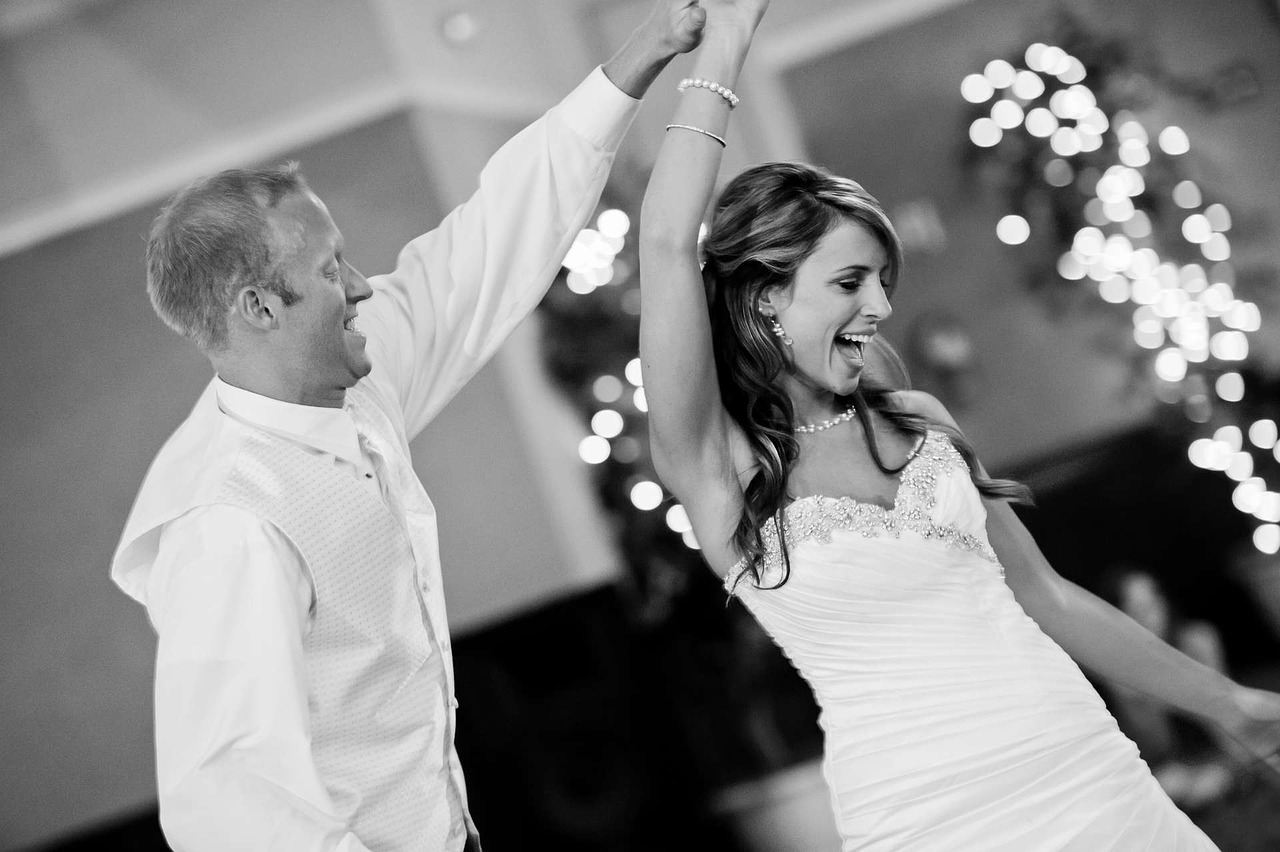 2. Rethink Traditional Family Roles
One of the great things about having a second wedding is you'll likely feel freer to mix things up some more, including incorporating your family in new and meaningful ways.
So if your father has already walked you down the aisle once, you might want to skip that and opt for a family sand ceremony instead or incorporate some of his favourite music into the festivities.
If either (or both!) of you have kids, a second wedding offers plenty of opportunities for them to participate in the ceremony.
As flower girls, bridesmaids, or young groomsmen, sharing readings during the ceremony, even walking you down the aisle—there are so many ways the two of you can include your children in a heartfelt and meaningful way.
And if one of you has had a spouse pass away, there are a lot of ways to incorporate them into your second marriage—if that feels like the right thing to do.
Don't be afraid to include their memory, from simple words of remembrance or a blessing by a mutual close friend or family member to including one of their favourite poems or passages in the readings or having cherished family photos on display.
3. Relax Some Formalities 
If you felt more bound to tradition during your first wedding, you may think that you can inject a bit more personality into the wedding day.
You may want to choose a more low-key reception venue, a daytime wedding, or more fun and silly entertainment. But, of course, if you'd prefer everything to be more traditional, that's okay too—what's so amazing is that the choice is yours.
Writing your vows is a great way to make your second wedding unique and put your stamp on it.
4. Consider Your Guests
Depending on which direction you choose to go with your second wedding, you may also want to consider relaxing some of the formalities for the guests. Keep in mind any expectations you placed on them for your last wedding.
Destination weddings are a lot of fun, but if guests paid thousands of dollars for a tropical wedding just a few years ago, it might not be fair to have them do it again already. It will feel that much more unique if this wedding doesn't completely mirror your first wedding, so make sure they're special in their own way.
5. Venue
The outdoors is one of the most breathtaking views to hold a second wedding ceremony or reception. The beauty of nature and freedom in the atmosphere lends a perfect look to wedding concepts.
For evening or night events, twinkle lights, string lights, candles and Chinese lanterns are a fantastic addition to the fascinating evening. Finish with flower-filled watering cans, tall grasses, potted plants or jars of seashell crafts as centrepieces.
6. Wear Anything You Want
Brides getting married a second time may get confused about what to wear, unlike the man who'll wear a tux. So the style inspo here is to choose a dress that reflects your personality, mood, and the wedding.
You can also wear colours other than white like champagne, blue or pink. Go for something a knee-length, full-skirted A-line dress with simple embellishments. Remember to make your comfort a priority.
You can wear ten wedding dresses if you want to, and change every hour, on the hour, into one more white and more dramatic than the one before. The point is, the decision is yours. If you feel more comfortable in a pantsuit or more casual wear, that's great—but if not, then skip them. You're starting a life with someone, and you want to do it authentically—so wear what feels right to you.
7. Wedding décor 
Décor ideas for a second wedding aren't different from the first. Your centrepieces, flowers, and arrangements may remain the same. But you can bring a refreshing angle to it by incorporating something personal to you and your spouse.
The unity candle, for one, is family-centred, especially if you have children. You may also incorporate a family tree at your venue detailing the names of your and your spouse's blending family.
8. Wedding cake
If you're planning a second wedding, you'll need to keep it concise. But it would be best if you had a cake, and although not in many layers.
The best idea is a single-tiered cake decked out in piping, fondant, toppers, and frills. Pick out a safe cake that's also a crowd-pleaser since it won't be in tiers. You may also make a couple of cupcakes in different flavours to serve on the side.
9. Reception ideas
Keep everything about your second wedding reception ideas simple. You can opt for buffet ideas for the guests, especially if it's a simple wedding. Fill up cute bows with your best treats.
They range from candied popcorn, cookies, nuts, chocolates, and seasonal fruits. Include candies and match them to your wedding colour palette. Serve up punches from exotic fruits, milkshakes, non-alcoholic beer, and wines. Monogram your napkins, programs, and favours.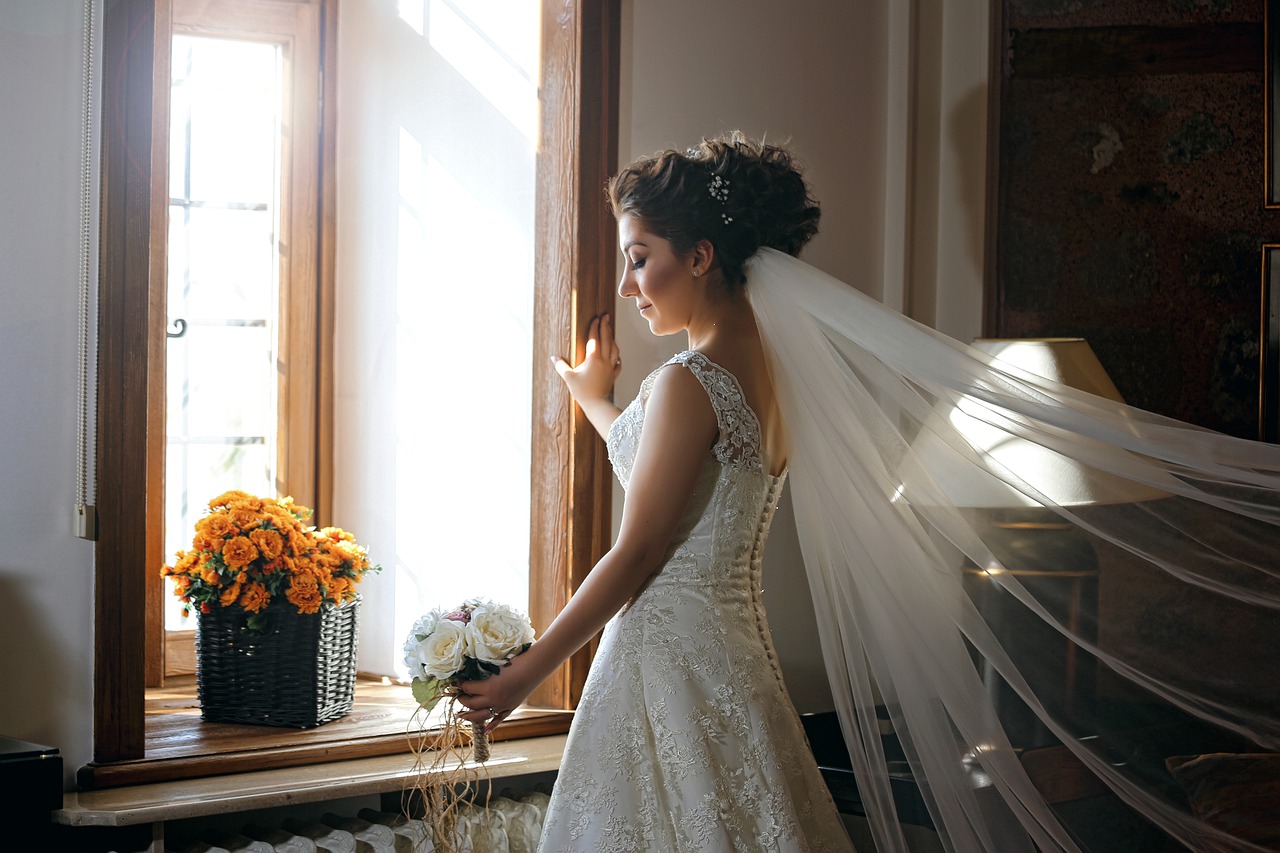 Second Wedding Etiquette
Here are some frequently asked etiquette questions and answers from an expert when it comes to second weddings.
Stay guided while navigating the dynamics surrounding a second wedding. Of course, you don't want to commit a faux pas or hurt anyone as you plan. So, here are a few etiquettes to keep you in line.
1. Can We Have a Registry?
You may have heard otherwise, but the answer is actually yes. Even if you specify that you do not want gifts, there will still be family members or friends who want to buy you something to mark the occasion, so you might as well help them find something you'll love and use.
Focus on things you really need and want. If you've already established a home, skip the basics like bakeware or pots and pans. Instead, use this as a time to select new china, new everyday dishes, or something else that is important to you.
The wedding registry is the perfect guide to intimate your guests on what to buy for you. So even if you were getting married for the fifth time, you should have a wedding registry.
But while you cannot ask for traditional china and napkins, as you have them, you can do differently. Veer towards charitable donations, fitness packages, choice subscriptions, skills classes, a getaway or tickets to favourite events.
Or you can go for an alternative registry instead. Sites like Zola allow you to register for experiences or larger-ticket items for 'group gifting,' and stores like REI and Home Depot also have registries. So if you're in the market for home improvement items or would love new gear for your camping honeymoon, think outside the big box stores.
Not every guest wants to give you a gift, and the wedding registry will prove a helpful resource. Keep your ideas at a broad price range to accommodate everyone.
2. Can We Ask for Money Instead?
Don't request monetary gifts. It's very tacky to do so. Instead, it would be best if you asked for donations towards a great cause on your registry.
Whether it is your first wedding or your fourth, you should never ask for money. However, there are couples who truly only want to receive money. The best way to get this message across would be by word of mouth or using a cash fund registry site.
3. Should We Invite Our Exes and Their Families?
Generally, our advice would be no unless situations are such that you are still very friendly and close with your former spouse and his or her family members. For example, if your second marriage is after the death of your previous spouse, we think inviting your deceased spouse's family is a very nice gesture.
Just know that it might be a hard situation for them and that they may not attend. Long story short, it depends on the nature of your relationship with your former spouse, as well as how long ago your previous marriage was. For most couples, we think the answer here would be no.
4. Can We Have a Wedding Shower or Bachelor/Bachelorette Parties?
This is a trickier one. In our opinion, if it is the bride's first wedding, yes, you can have a shower or a bachelorette party. However, if it is the bride's second wedding, in theory, she would already have many of the things 'needed' for starting adult life in her own home, such as pots and pans, etc.—which are some of the most common shower gifts.
This is a time to gift the couple some items for starting their new home and celebrate with them. But couples getting married for the second time have all of these, so things become a little different.
Focus the party on engaging activities like cooking classes, wine tasting, spa visits, and a dinner. Although you don't have to skip the gifts completely, it's better to incorporate more fun experiences.
Of course, many couples choose to get new housewares to reflect their new relationship and marriage. Feel your friends and family out on this one.
If someone is offering to host a celebration for you and everyone is enthusiastic about the idea, it's okay to have a shower. We would recommend keeping the guest list on the smaller side.
5. Can We Have a Religious Ceremony?
This is something you ultimately should decide together as a couple and with your clergy person. Every religion is different in terms of respect and acceptance when it comes to second marriages.
Know that some faiths may be opposed to having a religious ceremony for your second marriage—and may not allow you to hold the wedding in a house of worship.
6. Are There Any Wedding Traditions We Should Skip?
This is totally up to you. Some traditions might be really important to you, like toasts and first dance. Others might feel trite, like a bouquet or garter toss. Include the traditions that feel meaningful to you, and skip the rest.
7. Can I wear a Wedding Veil?
Don't wear a wedding veil. The veil symbolizes that a person has been untouched. It is an old concept, and you should totally go against it if you want to. But brides getting married the second time will wear a hat, tiara, or accessorize as an alternative.
Second Wedding Ideas
1. Write your own vows
Many couples at their first weddings scouted a lot of help for their vows. Either they were traditional, religious, adaptations from movies, books or music. But with a second wedding, you can get more creative by saying personalized wedding vows.
You are more mature and mean every word. Choose words that reflect your relationships, values, lessons, growth, promises, progress and hope for the future. Let the world see your love.
2. Destination wedding
If you're aiming for a unique or intimate affair, then host a destination wedding. You will be moving your celebration to a different environment, giving it a new tone.
The distance and new soil make it easy for you to avoid comparing what you did previously and now. It also helps ensure that you preserve the intimacy you want by coming through with only close family and friends.
3. Home wedding
Having your second wedding in your or rented home is very intimate, casual and laid back. Your patio down to the backyard could serve as various spots for events.
It also helps you moderate your guest list to accommodate people who are important to you. Hosting your wedding at home saves you the cost of conventional wedding venues. And you can put your money towards a honeymoon or funds.
4. Dump tradition
Since no one may be giving you away a second time, maybe you should skip walking down the aisle. If you're up for this, then choose to receive your guests while your selected playlist comes on.
Stand with your groom at the receiving line and welcome your guests. After all the guest's seats, the wedding officiant walks up to you and begins the ceremony. This is a creative switch.
5. Make it children inclusive
If you and your spouse have kids from previous marriages, then you will be part of a blended family. This can get tricky because you want to make sure that no one feels disrespected. So, task them with age-appropriate roles at your wedding.
And while at it, make sure you get their consent that they are comfortable executing that role. Then, please include them in readings, ring bearing or family rituals.
6. Guest list
Couples having a second wedding will host it themselves, and this puts a leash on parental interference.
This gives you the freeway to curate your guest list as you deem fit, although you could consider the parents. But a few people who should not make it to your wedding are the exes and ex-in-laws. Your wedding should celebrate your future and not the past.
If you're tying the knot a second time, planning a second wedding could pose many questions which you can't answer.
Where do I start my second wedding planning, how is a second wedding planned, and will I get it right? I don't want it like the first, I have a differing view of life, so what can I do differently?
All of these questions and more have been well addressed with comprehensive and ideal answers in this post. So if you're thinking of casual, intimate or second marriage wedding ideas, read up this post.