So you're engaged? Congratulations! Planning a destination wedding can be a lot of work. You want to make sure the venue is perfect, the food is delicious, and the honeymoon suite has everything you could ever need.
Planning a destination wedding can be an overwhelming experience. With all the planning, communication and logistics that go into it, you may feel like you're entering uncharted territory. But don't worry! We've put together some tips to help make your journey a little easier.
We are here to help with some tips and etiquette for planning a destination wedding. Check out our blog for more information on how to plan your perfect day!
We want to help you plan the perfect destination wedding. We'll give you tips on where to go, what to do when you get there, and how to have a great time while saving money.
You may not know all the etiquette for your destination country, so we'll show you some of that too. And if that's not enough information for you, don't worry!
Doing research beforehand is important when planning a wedding because it will save time and money, which can be better spent elsewhere. The first step is deciding on where would be best for your needs and budget (hint: this should usually take place long before any invitations are sent out).
Planning your dream big day can sometimes feel impossible, but we are here to help simplify the process by providing helpful tips on all aspects of weddings in our latest blog post.
Whether you're looking for advice on what type of flowers will look best or where to find the perfect dress, we've got it covered!
1. For the Couple
Can We Have an Intimate Destination Wedding, Then Celebrate When We Get Back?
Absolutely! When you're planning a wedding abroad, you'll most likely end up with a smaller guest list, whether it's due to the size of your venue or how much your guests feel comfortable spending.
So if that beach ceremony will only include a dozen or so guests, you can invite the rest of your family and friends to join you for a reception once you're home.
You could go full throttle with a traditional wedding reception (white dress, live band, and cake included) or keep it more casual with a cocktail celebration or backyard barbecue.
When should I have my destination wedding?
This depends on your schedules and availability, but seasonal changes make a major impact.
If you want to take advantage of the local environment with outdoor festivities, check the average rainfall by month and ensure that you're not positioning your event right in the middle of hurricane or monsoon season.
Be aware of fluctuations in tourism; high season translates to expensive booking rates and congested sights, but the low season can mean empty streets and closed hotspots.
Figure out who pays for what
"First off, couples need to keep their guests in mind with regards to costs.
Unless all their guests are wealthy (which is not usually the case), you don't want to choose a location that is expensive to get to and expensive to stay at," says Jamie Chang, a destination wedding planner and designer at Los Altos, California-based Mango Muse Events.
"It's poor destination wedding etiquette to ask guests to fork over thousands of dollars to come to their wedding."
Keep the guest list short
There are no hard and fast destination wedding etiquette rules when it comes to creating your guest list. But for most destination weddings, it's best to think small. Invite people who you love and want in your life.
Chang suggests asking the following question: "If your wedding happened yesterday and you didn't invite this person, would you be sad? Your guest list should be comprised of people whose answer to this question is 'yes,'" Chang says.
What Do We Need to Include in the Invitation?
Unlike a traditional wedding invitation, you need to give your guests a lot more information when you're asking them to join you out of town.
In addition to your actual invitation, you'll want an information card outlining all of the events you've planned, so guests know how long to be in town.
The weekend itinerary should include the date, time, and location of each event. You'll also want to print a card with lodging details—whether that's a huge house you've reserved for the group or the local hotels where you have room blocks (plus information on how to get discounts!).
A wedding website is a great idea, especially for celebrations with a lot of logistics. This will allow you to put everything in one place and include details about transportation and local activities.
Give guests ample time to plan
Send your save-the-date cards about eight to ten months before the wedding, and mail out invitations at least three months in advance, giving guests plenty of time to RSVP.
If you're going to ask guests to book flights (and even bust out their passports) for your wedding, make sure to give them ample time to make travel plans.
Instead of the four-month lead time for a local wedding, you'll want to send destination save-the-dates at least six months in advance—and should have all the travel details outlined on your wedding website before you send invitations at the 12-week mark.
Save-the-dates should be mailed eight to 12 months before the wedding. "The official invites should go out no later than three to four months before," notes Arons. An extra-long lead time will allow guests to make arrangements but can be a bit laxer for domestic destinations.
Do I need to help guests book travel?
You don't need to book anyone's travel, but it's a nice gesture to make the process easier. Enlisting a travel agent can help lighten the load by taking over group reservations, inputting everyone's travel info, and scoring the best deals.
They may also be able to snag upgrades and luxury treatments. Start a Facebook group or group chat so everyone can share flight deals or make plans to travel together. Providing a wedding itinerary will keep everyone on schedule and fully informed.
Make your guests feel welcome
Welcome your guests from the get-go. Maybe throw a party on the arrival day. Welcome bags filled with sunscreen, flip flops or other hot-weather location essentials are a nice touch too.
"Make it easy for them to enjoy," says Sabrina Cadini, founder and creative director of San Diego-based La Dolce Idea, a company that offers wedding planning services.
"Give them specific instructions about the travel itinerary, the weather conditions, outfit suggestions, and keep them informed and connected during the wedding weekend."
What's the Best Way to Travel With My Wedding Dress?
This might be one of the trickier parts of planning a destination wedding. The easiest option (especially if your dress has a slim silhouette instead of a full skirt) is to carry it in a garment bag as your carry-on.
Ask to hang the dress in the hanging space for first-class or, if the plane doesn't have a closet, wait until all of the rolling bags have been stowed, then lay your dress on top of the suitcases. If the fabric isn't prone to wrinkling, you could also carefully fold the dress and tuck it into your own carry-on suitcase.
If you want alone time after the ceremony…
"There really isn't a way to mention this," says Chang. "The best way to get this point across is just to create a physical barrier." If you want time together as a couple after the reception, Chang recommends staying somewhere private.
Hole up in your hotel room. Put up the "do not disturb" sign. Book a wedding suite in a separate hotel. Your guests will get the message.
Learn local traditions and cultures
"Don't include rituals or traditions or other elements that might be offensive to the culture of the country where you get married," says Cadini.
For instance, tipping your vendors in other countries can be offensive. A friend of Cadini's married a Japanese man in his home country, and she invited her American friends to the wedding.
"During the wedding reception, the guests tipped the bartenders as a sign of appreciation for a job well done. But, it turned out, tipping in Japan is considered an insult. Her guests obviously didn't know, but the bartenders got offended and complained with the banquet captain who, in turn, went to complain with the bride and groom," says Cadini.
To avoid cultural miscommunication and maintain good destination wedding etiquette, Cadini suggests asking a local wedding planner about your location's specific customs or traditions. For example, if you find out that tipping is considered rude, pass that information along to your guests.
Give your guests key information
There are many logistics and details involved with attending a destination wedding, so be sure to give your guests plenty of information as far in advance as possible.
Your wedding website is the ideal place to share all of the important information—from the weekend's schedule to transportation information, emergency contact information, and much more.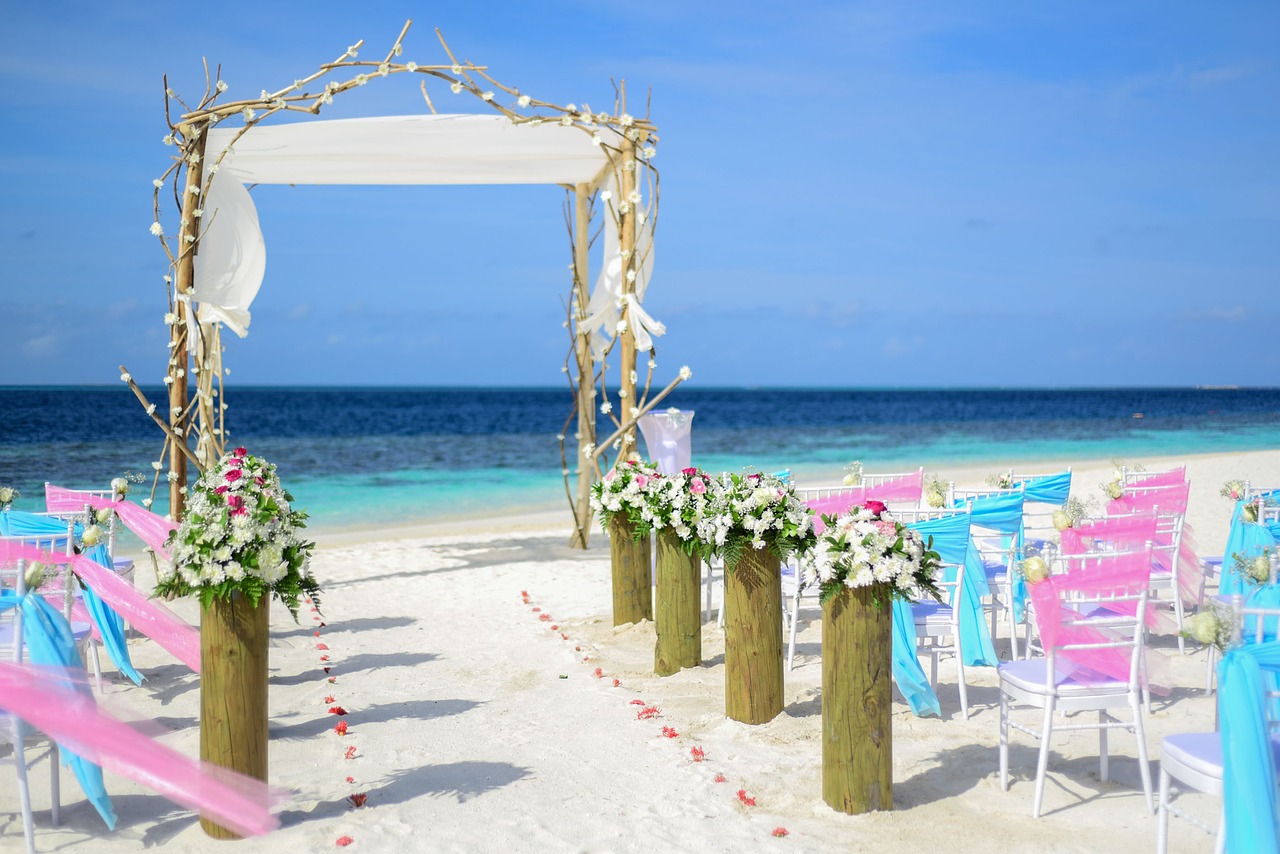 Provide chances to mingle
If one of your guests doesn't know others at the wedding, consider letting him, or her bring a plus one. Since many destination weddings can be week-long affairs, allow your guests to bond with a welcome party and other organized activities, such as sightseeing, sports, boat cruises, or other excursions.
"You want to make sure everyone has a good time and has someone to hang out with," says Chang.
Do I need a registry for a destination wedding?
Given the increased costs of guests attending the wedding, you may want to consider scrapping gifts. Instead, utilize the invitations or wedding website to let everyone know that their presence is the best gift.
If you prefer to have a registry, be sure to have gifts shipped to your home rather than brought to the venue or opt for virtual gifts like gift cards or donations to a honeymoon fund. Some resorts even have their own honeymoon registries for on-site experiences.
2. For Guests
Don't invite others without permission
It's terrible destination wedding etiquette to bring along a friend if you haven't been invited with a plus-one. If you are flying solo during the wedding, you'll have to accept that you'll be alone the whole time. It's unfair of you to invite your friend or significant other yourself—adding to the couple's total costs.
Don't feel the need to overspend on a gift
Since you probably spent a nice chunk of change getting to the wedding, you can buy a more modestly priced gift for the couple. But it's up to you entirely. Go high on the registry, or go low. Since hauling gifts on a plane can be a pain, have your gift shipped to the couple before the wedding.
Guest accommodations
Guests are traditionally expected to cover their personal lodging and transportation expenses, but you must make this as gracefully clear as possible. Tactfully lay out expectations by providing recommendations to accommodations or booking websites.
If you've booked a hotel room block, emphasize that each guest needs to reserve their own room within it. But, again, your wedding website and save-the-dates will be your best tools in getting the word out.
Here's some good news: You are not obligated to foot the bill for any of your wedding party's travel expenses. That being said, you should try to hook them up as much as possible.
Offer reasonably priced lodging options, or consider renting a house instead of hotel rooms so everyone can crash together (at a much more reasonable price). Let them know about your plans ASAP so they can start shopping around for deals on airfare, too.
Do We Have to Pay for Our Guests' Meals, Aside From at Our Reception?
While the only food you must pay for is what's served during the festivities (rehearsal dinner, wedding-day meals for the wedding party, the reception dinner, and morning-after brunch), it's a kind gesture to pick up the tab at least one other time if you're asking your guests to join you for more than three days, like at a welcome dinner or lunch on the beach.
If you can afford it, paying for one meal a day for your wedding party (such as daily breakfast) will help offset their expenses.
3. Destination Wedding Planning Tips
Choose a location
When deciding on a destination, keep in mind that it must be safe and have all of the resources you need. That charming beach town where you spent your childhood summers won't work if it's one hotel that can't accommodate all your guests or any of their accessibility or childcare requirements.
Also, ensure there are no recent travel warnings, political issues, or health concerns in the region—if there are and you remain undeterred, make sure your guests are fully informed—and none of your guests will feel uncomfortable due to their religion, gender, or sexual preference.
Weigh how feasible the travel would be for your oldest or least jet-set guest. For example, a sequence of planes, trains, and automobiles may be impossible for your elderly grandparents or pregnant sister-in-law.
Consider guest lodging
While etiquette does not require you to cover the cost of accommodations, it's a thoughtful gesture to provide enough recommendations to satisfy a range of budgets. "It's best to offer several options at different price points," suggests Arons.
"But keep all hotel suggestions within a ten-minute radius, 15 tops." Setting up room blocks can help you negotiate a lower price and consolidate everyone in one vicinity. Don't set your date until you're sure there's room availability for everyone.
Go local to save big
Arons recommends slashing your budget by incorporating local blooms—think olive branches in Tuscany or exotic flowers in the tropics—and serving local specialties like conch fritters in the Bahamas or carnitas in Cabo to cut costs.
This also creates an immersive experience in the very environment that captured your heart. But, of course, you're shelling out big for this destination, so you might as well fully embrace everything it has to offer.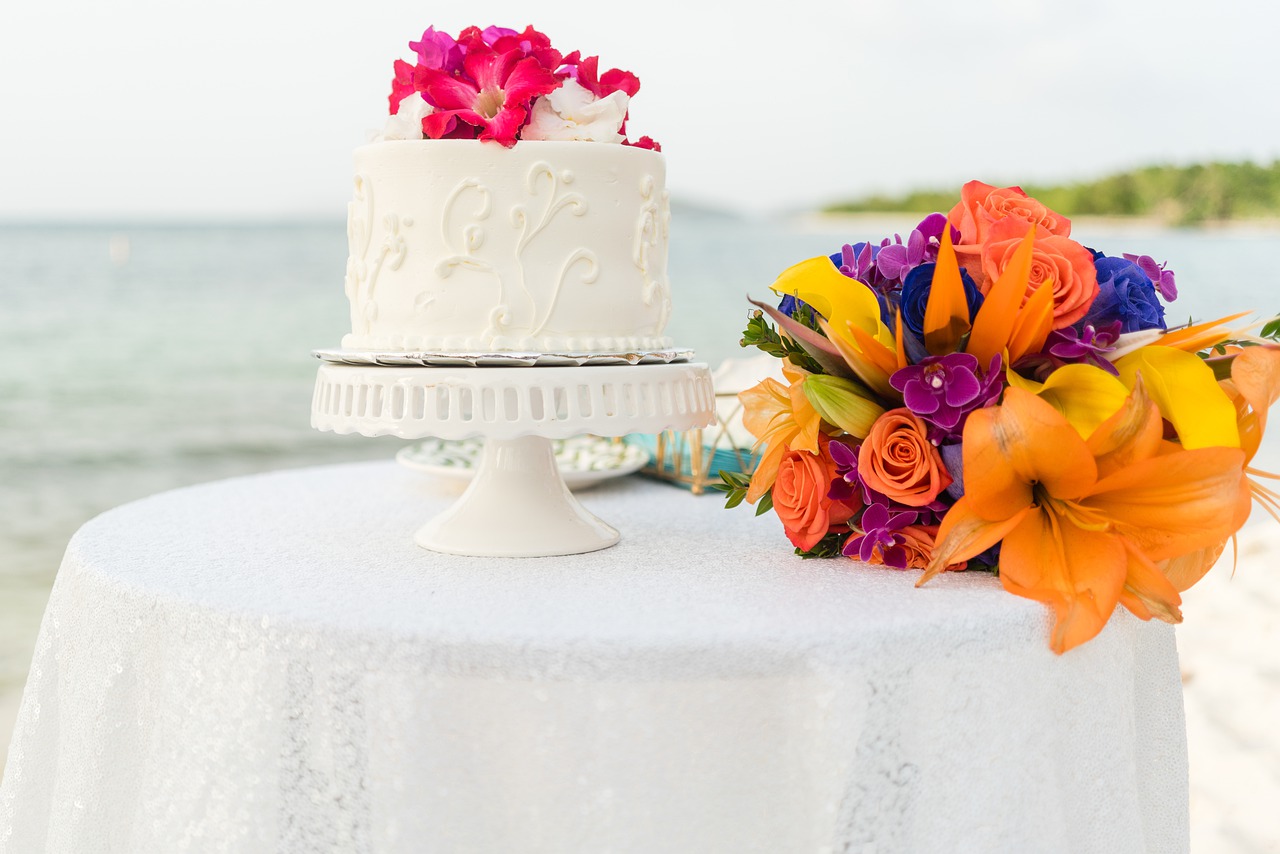 Hire a pro
Find a planner or coordinator that specializes in destination weddings. This way, instead of spending hours on phone calls trying to overcome a language barrier or making executive decisions from miles away, you have an expert taking care of it all for you. If a planner isn't in your budget, look for a resort with a strong on-site coordinator.
Visit in advance
Ideally, you'll see your venue once before booking and again three to four months before the wedding to finalize details. If a second trip isn't possible, arrive at least five days early to make those decisions and have hair and makeup trials.
Meet vendors
Before your first site visit, set up meetings with the better-known florists and rental companies in your destination. Arons suggests asking your venue for referrals; you might uncover local talent you didn't know about—and some savings to boot.
If you're bringing specialists from home, expect to cover their travel and lodging costs. Arons notes a clean, safe hotel within 30 minutes of your venue is a must. Negotiate these expenses upfront, so things don't get out of control.
Plan additional events
Extend all the fun of the big day by expanding the itinerary. Guests will enjoy some extra activities to make their trip even more worthwhile. Of course, you don't have to go for a full wedding weekend, but a welcome party to greet everyone is a popular choice (either blending with or following the rehearsal dinner).
Some couples include interactive activities that showcase the locale, like group tours or tastings. You can also close the wedding weekend with flair and say your farewells at a post-wedding brunch or luncheon.
Secure wedding insurance
When it comes to getting married in a foreign locale, it's best to expect the unexpected. Investing in wedding insurance will help protect your financial investment and offer some emotional assurance—plus, some venues even require it.
It's best to sign up well in advance (though some companies can accommodate a tight turnaround) and get crystal-clear on what policies there are and the type of coverage you're signing up for.
Consider unexpected expenses
Destination weddings get an interesting rap for being more budget-friendly, but this isn't always the case. Be sure to include wiggle room in your budget for unexpected expenses, such as non-vendor tips, airport transfers, shipping costs, and baggage fees.
Plus, adding that welcome party or day-after brunch will definitely cost you. Don't forget to let your credit card company know of your travel intentions so you don't get hit with foreign transaction fees or, worse—a declined card—at the final hour. You'll want to carry some cash with you (in the local currency) as well.
Check local marriage requirements
Making a marriage legal isn't quite as easy as hiring an officiant. Countries have different requirements necessitating a myriad of paperwork from birth and medical certificates, letters of intent, and even proof of residency.
Educate yourself far in advance to ensure you have enough time to get everything together. In some cases, it may be easier to get a domestic marriage certificate (these vary by state) and have a civil ceremony before your departure.
Secure passports and other documents
A valid passport is a given for international travel, and you'll at the very least need a driver's license for domestic destinations. Double-check all expiration dates as soon as you choose your wedding date and location, then check again!
Depending on the country, additional information, such as a list of previously visited countries, health records, or vaccinations, may be required.
Create welcome bags
Show some hospitality by offering welcome bags once guests arrive. Fill them with items that speak to the locale or that will provide some comfort for their stay.
Things like water bottles, snacks, maps, and aspirin are great additions. Warm-weather destinations call for sunscreen or aloe vera, while alpine environments are conducive to hot cocoa mixes or mittens.
Stuff that suitcase
"I've yet to find a destination outside the continental U.S. that has the same quality and selection of rental linens," says Arons. "Shipping overseas is risky and expensive, so I always pack as much as possible into checked luggage."
Anything that can be shipped should be sent out no less than a month before the big day and addressed to a specific individual (like your planner) rather than just the hotel.
Tailor your wedding dress to the destination
Carefully consider the climate and terrain of your wedding day when dress shopping. Breathable fabrics work best in hot, humid locations. Lightweight lace in Mexico is stunning, as is an embellished ball gown at a villa in France.
And don't think you'll be checking that dress in a suitcase! Instead, Arons recommends carrying your dress on the plane, even if it means having to fold it. (Make sure someone at the other end can press and steam it.)
Get away gracefully
Transitioning into honeymoon mode may require a bit of finesse, especially if you've decided to stay at the same resort as guests who have extended their own travels.
Be clear about your departure (even if you're staying on the property) by saying your goodbyes amidst the fanfare of a post-reception send-off or next-day brunch. If it's privacy, you seek (without offending your loved ones), move to a different section of the hotel.
Some resorts have elevated accommodations (luxury suites, over-water villas, or independent cabins) positioned separately from other rooms.