It's not too late to plan the perfect second wedding. In fact, there are so many reasons why you might want to have a second wedding that it would be silly for you not to. You get another chance at being your own bride and groom, plus more time with family and friends who didn't make it out for the first one!
Planning a second wedding is not something most people think about. The process can be overwhelming, but we're here to help! We have some tips that will make your planning process much easier and more enjoyable.
Planning a second wedding can be challenging, but it will be easier than ever with these helpful tips and ideas. When planning your big day, there are many things to consider, so we've compiled the most important information for you.
Whether it's picking out invitations or deciding on the perfect cake flavour, we have all the details you need to make this event spectacular.
First, you'll need to figure out what type of ceremony you want- this might be religious or non-religious, traditional or untraditional. Next, consider the kind of reception: open bar? buffet? sit down for dinner with appetizers?
After that are the logistics: do you want it at a venue like an outdoor garden or banquet hall with catering? If so, book early because venues get booked quickly!
And, of course, this is your chance to do things right by incorporating what you learned from the first go-around into your new celebration.
If your first wedding was perfect, but you want a second one to be even better, then this blog post is for you. You'll learn all about how to plan the perfect second wedding. Our goal is to help you have the best day of your life!
So please read on for all of our best tips on how to plan an amazing second wedding.
Second Wedding Planning
1. Create Your Own Ceremony
With second weddings, brides are often not "given away" by their families, as they traditionally are in a first wedding. As a result, ceremony processionals tend to be more understated.
We find that couples prefer to carve out a fresh direction for their second wedding ceremony, so it feels entirely different from the type of ceremony and wording they used the first time around.
2. Consider Writing Your Own Vows
With your first wedding, you may have opted to write your vows, but you may feel differently this time.
Maybe it's because your current soon-to-be spouse and your connection to this person means so much more to you—or because you wished you had written your vows the first time. Similarly to first weddings, it is recommended that the words you choose for the wedding itself, your vows and even your pronouncement reflect your relationship and values.
With second marriages, in particular, it's good to acknowledge what's so special about this person and this relationship. This is when personal vows or a story told by the officiant can help to share that love.
3. Spend Time Selecting the Right Attire
Chances are that you went more traditional for the first wedding with a white gown (or tux), so you might be tempted to switch things up this wedding.
While you certainly can do the same for this wedding (there is nothing wrong with wearing white for a second marriage), your second wedding presents a new opportunity to choose something different—be it a distinct style gown or maybe a pantsuit instead.
The most important thing to remember is to choose something that you feel comfortable in, which makes you feel good and beautiful.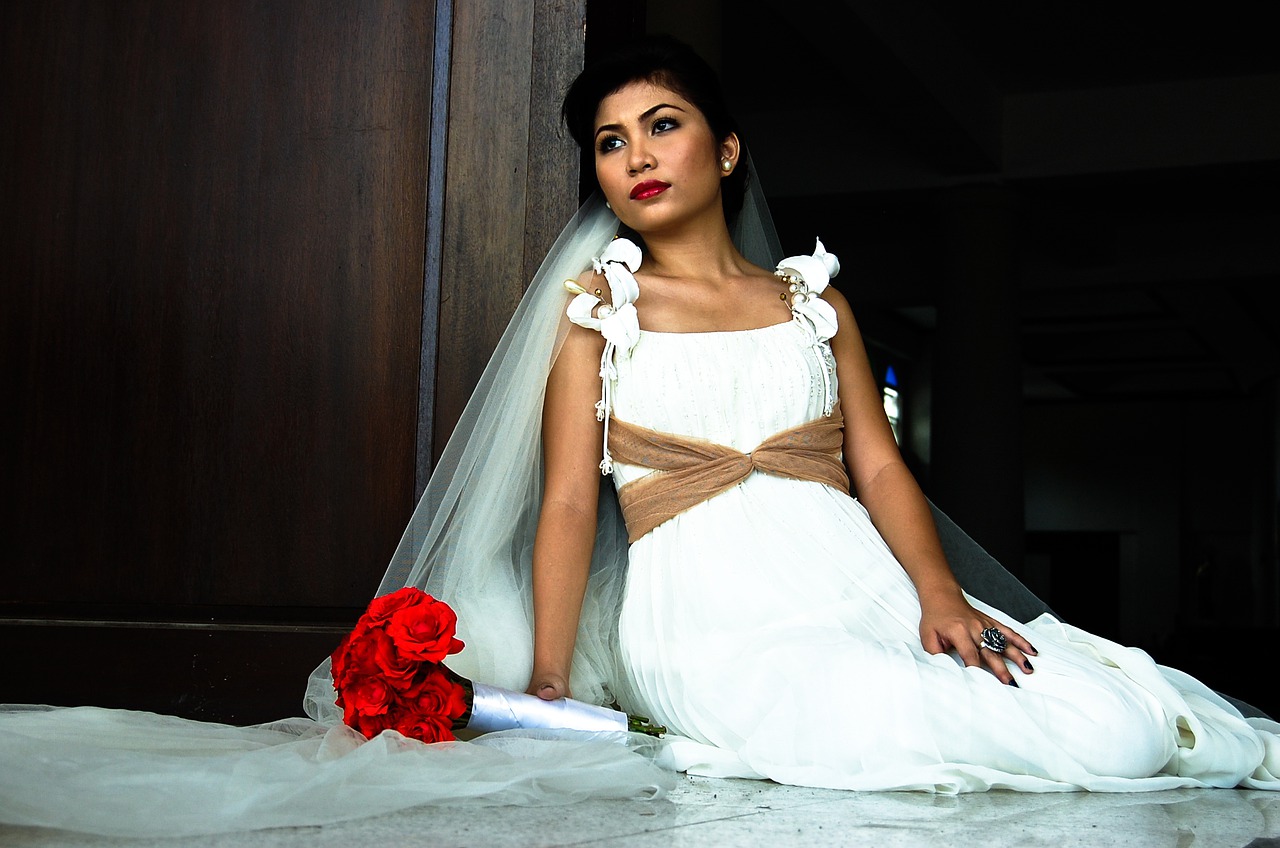 4. Say yes to the white wedding gown
Wear what you desire when getting married for the second time. Pick that gorgeous blush gown, or go for a traditional white bridal look.
Short, long, princess-cut or ball gown and even a pair of strikingly white bridal pants. Take something that flatters your figure—whatever colour. Note that dinner rehearsals are really not necessary. You can even do away with the garter and bouquet tossing!
All is permitted at any wedding and even more so the second time around!
4. Be Choosy With Your Invitations
One of the more sensitive pieces about planning a second wedding is the invitation. As you are typically older when getting married for the second time (or third, fourth, etc…), you want to make sure your invites reflect the wedding you're having.
That means not including your parents on the invitation, as they won't typically pay for the wedding. Instead, it is recommended that you choose invitations that are truly coming from you and your partner and give guests the 411 they need to know about what kind of an event it will be (black tie, casual, etc.).
5. Decide Whether or Not You're Accepting Gifts
Gift etiquette can be a more sensitive area of planning a second wedding. As you've been married before and had a wedding, you also likely got gifts once already.
At least a portion of the guests will be similar to your first wedding, so asking for gifts for a second marriage can be a little tricky. If you prefer to leave it up to your guests, you don't have to mention gifts on the invitation—let your guests give whatever they feel is right.
But if you do want to tell guests "no gifts" or opt for a charity donation, be sure to include it on your invitation.
6. Incorporate Children If Either of You Are Parents
Blending families can be tricky, so it's important to make your kids feel as if they are being treated respectfully and given choices.
If either of you has children, let them know they are of major importance in the new union. Then, no matter their age, give them a role they'd be happy to play in the course of events.
Always be sensitive to the child's feelings and try to cater to them as much as possible. And never, ever, leave them out of the equation.
Age-appropriate roles should be assigned—such as junior bridesmaid or maid of honour (with limited responsibility), for example—for older children. Whatever you do, be sure to ask your children which roles and responsibilities they feel most comfortable with.
Some may wish to stand with you or to give a reading, while others are shy and prefer to stay behind the scenes a little more.
Second Wedding Etiquette
It may not be your first wedding, but that means it should be twice as cherished. It's easy to understand that not everyone gets it right the first time; there are many reasons why marriages split up in the first place. There's also the possibility that your first spouse has passed on, and if that's the case, we offer our condolences.
Now, let's skip back to the matter at hand. Planning a second wedding with adequate knowledge of what's acceptable and what's not. Now don't get us wrong, a second wedding shouldn't be boring, and it's up to you to call all the shots.
However, second-time brides do have to consider a few tips to guide them through the planning process of this special yet slightly controversial day. So, without beating about the bush, here are a few second wedding etiquette tips that should help couples getting married for the second time.
1. Make sure you let your children know
Here's the truth; every wedding is special, whether you're doing so for the first time or even the third. However, a second wedding can't exactly be like the first.
When planning a second wedding, you have to be more tactful. What do we mean? The first time you got married, it's possible you didn't have your children yet, or they were too small to remember.
In this case, it would have been a lot easier to make a public announcement online or even keep it to yourself and make it a private affair. However, when children are involved, second weddings don't allow such luxuries; the children of both couples have to be the first to know about this new union.
Another person you may have to inform is your ex-spouse. If he is still alive, it would be respectful to let him know that you're moving on. Of course, depending on your relationship with your ex, you can do this at your own discretion.
However, if your ex is still close to your children or part of your lives somehow, he should hear the news from you and not anyone else.
2. Feel free to have bridesmaids and groomsmen
It's up to the bride and groom to decide if they want to have maids of honour or groomsmen for their second wedding.
There's no wedding etiquette that rules against that. But, as the bride, it's up to you to decide which of your friends will stand beside and behind you while you make this big decision, again.
If you feel like doing things more different from what was done at the first wedding, then by all means, but those little tweaks. However, please don't feel the need to downplay the wedding ceremony because you think it's less important.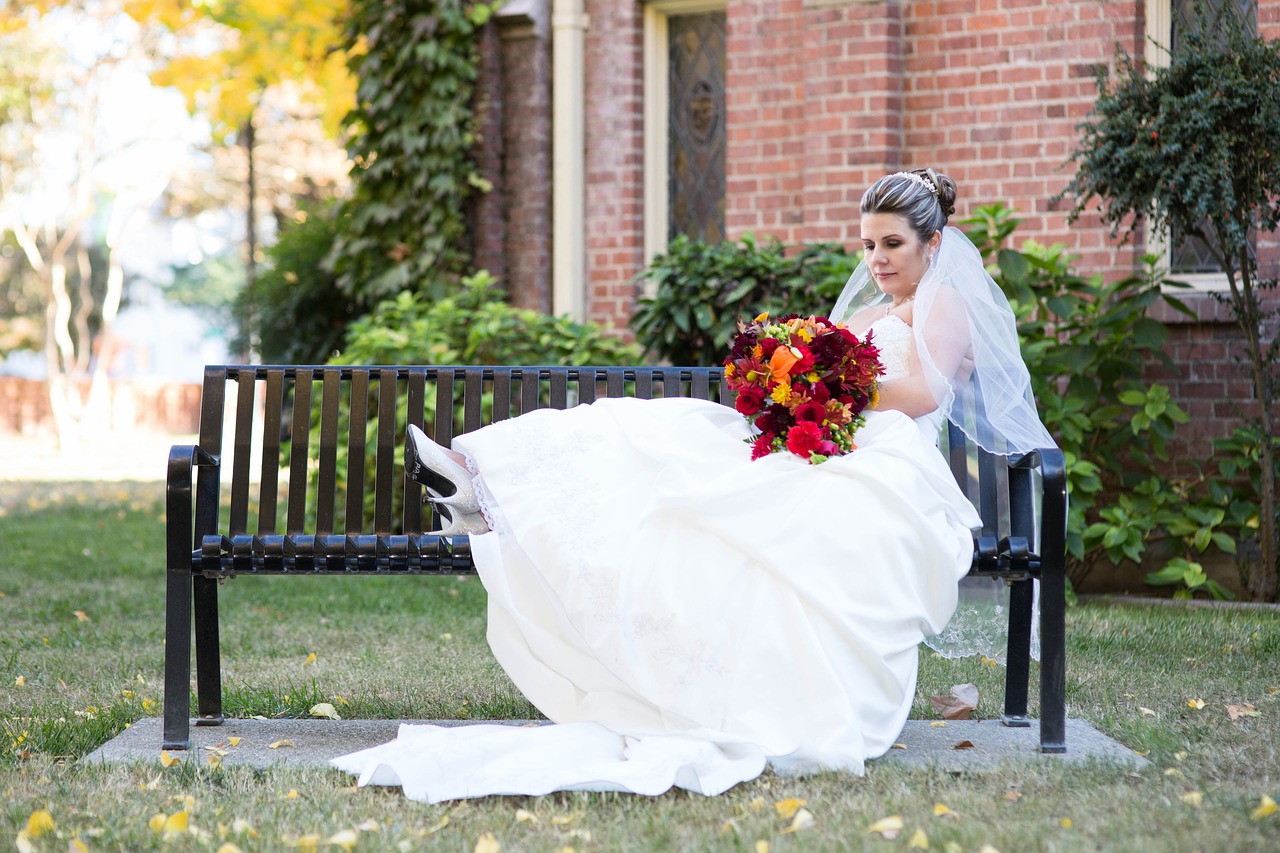 3. Make a gift registry
As the bride and groom, your guests may still want to get you gifts, and as you'll learn shortly, the choice is solely up to them. However, to help guide them on which gifts would be more appropriate, it's best to create a gift registry.
As a couple, you probably already have a lot of things from the first wedding. A gift registry would help anyone planning to get you a gift know exactly what both of you would like.
Also, remember to make the wedding gifts reasonable and not too luxurious. This is especially important if you'll have the same guests that attended the other wedding at your reception.
You might not want gifts (not many second marriages do), but you still need to register to guide guests who wish to give. You may opt for an online wedding registry or a honeymoon fund! In both cases, you get the cash! Not a bad idea, right?
4. Wording your invitations: What name should I use?
Second marriages come with a bit of unease when wording the invitation. Friends and colleagues may know you by your ex-spouse's first name.
A golden rule is to use the name you're comfortable with. And if you are worried people might get confused, indicate for clarity on the invite. Or give them a call.
5. Feel free to cut down the guest list
When you're saying your vows the second time around, you'll probably want the right guests at the wedding reception.
You want friends and family to support you, wish you well, and be happy for you. That's why it's important to watch who you invite. If you want a large wedding reception, then, by all means, go all out.
However, it's best to keep everything a little more intimate so that on the wedding day. You'll know you're surrounded by a crowd that appreciates you and your new spouse.
If you don't want to be rude, you can send out wedding invitations and encourage people to RSVP. However, by making the reception a 'strictly by invitation' affair, only the people who want to be there would put in the effort to attend.
6. Learn what the rules are for a remarriage
When you're getting married the second time around, it's best to know what kind of wedding dress to wear, whether or not you can have a church wedding, and what you can do financially. This doesn't mean you can't have fun or plan a big event. Just remember to cross-check the important things.
If you plan to have the wedding in a religious institution, then ensure you ask the minister if they wed divorcees. Also, ask them about the wedding dresses they accept and other helpful pointers.
Most churches that wed divorcees may not have issues about your dress, but it's still important to know what is allowed and what to avoid.
7. Don't expect your parents to cover the expenses
If your parents covered a lot of the first wedding expenses, please don't expect them to cover the costs for the second wedding party. It's a bit inappropriate to do so, and if you don't have the funds at the moment, it's better to be patient until you gather up enough money.
Asking your parents to help out financially would be putting a double strain on them, and it's better to decline even if they offer to help out. You may want an extravagant wedding party, or your partner may want a super luxurious event. In this case, both of you should be ready to pick up the costs.
Remember, there's no need to do something extravagant. If you don't have so many funds at the moment, then only work with the budget you have.
8. Giving away the bride at a second marriage ceremony
Let your imagination run wild. Nowadays, it can be anyone or no one. Your (child) children, mother, grandparents, or even your best friend may do just fine. Furthermore, you can even have your two most favourite people walk you down the aisle.
9. Don't try to re-create your first wedding
Nobody is saying you shouldn't wear white, neither can anyone stop you from throwing a great engagement or bridal party. However, this is not the time to outdo the initial wedding day you had; it's more special and significant than that.
Rather, focus on making this day special and unique for you, your partner, and even your children. Your children may want to get involved more, and you and your partner could have so many personalized ideas about the wedding day, from the cake to the guests invited, the colours, and the venue.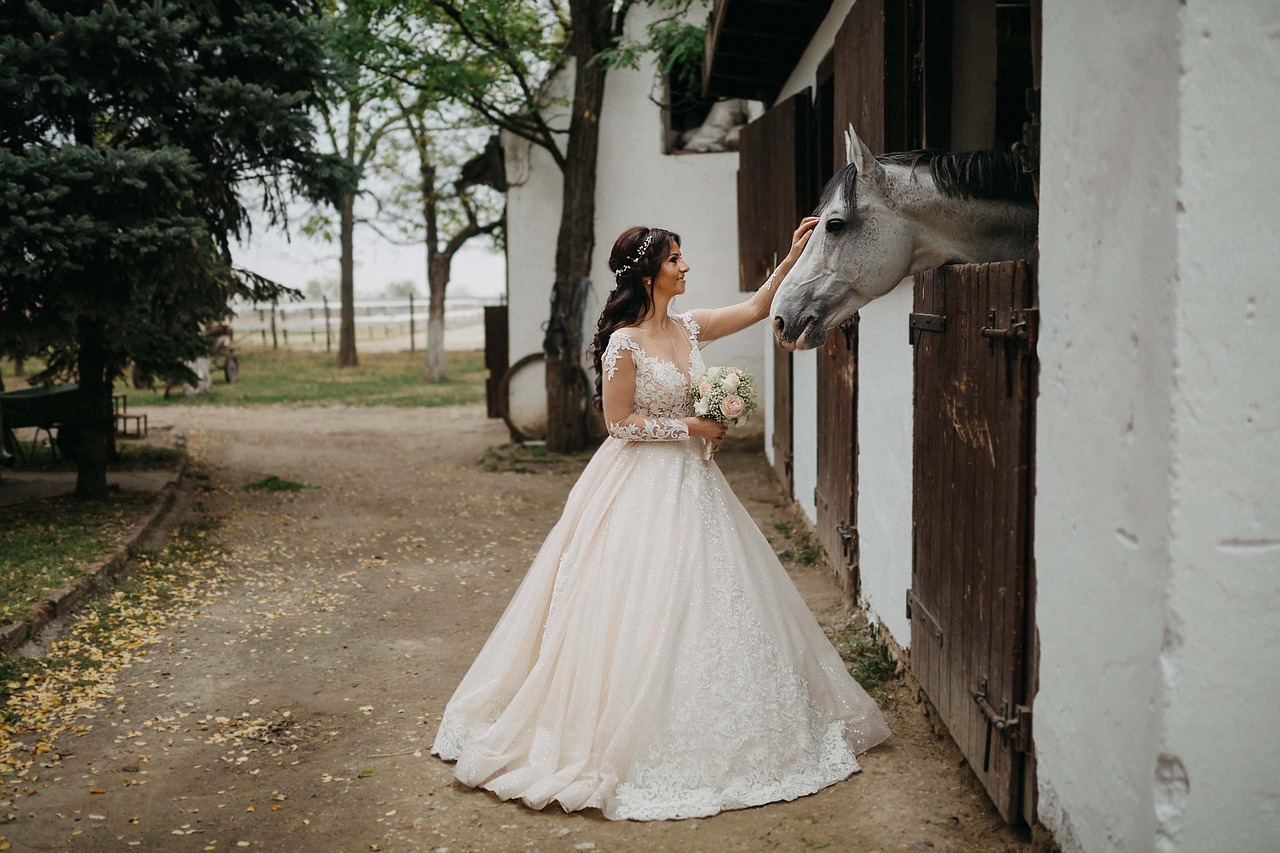 10. Don't feel the need to 'tone down' the wedding
You may receive advice from your parents or in-laws not to make a big deal about your day. Keep in mind that this day is still about you.
As much as you don't want to go overboard, you shouldn't make it drab or boring either if you can afford to; get a chic wedding dress, the venue of your choice, and the decor or cake you want.
11. Don't wear a veil
We have established that it's totally okay for brides to wear white; however, wearing a veil may not be acceptable.
It's a rule of thumb that pregnant brides and those getting married shouldn't wear a veil the second time. But, of course, you're open to breaking the rules if you want to; we are just here to reiterate them.
However, it would be better if you leave the veil out, as it's more suitable for ladies who are tying the knot newly.
12. Don't expect gifts
This may sound harsh, but couples exchanging vows for the second time shouldn't feel entitled to gifts. If the wedding guests you invited already bought presents for your ex's initial engagement and wedding, please give them a breather and don't make hints or jokes about it.
Frequently Asked Questions
1. Who walks the bride down the aisle in a second wedding?
There's really no written law for this; if you want your father to walk you down the aisle at your second wedding, then that's acceptable. It's all up to you to choose whoever you feel is suitable for the job. It could be a sibling, one of your children, an uncle, or even your granddad.
2. Is it tacky to have a big second wedding?
Second weddings don't have to be dull, cheap or private. You can still plan a lavish wedding ceremony and invite as many guests as you may wish. Just don't go overboard trying to prove a point, or if your new partner wants family and friends around.
3. Should I still announce the wedding?
If you don't know the difference between wedding announcements and wedding invitations, the announcements are sent out after the wedding to let people know you got married. Not too many couples follow this tradition, but if you do, you can announce your second wedding like you did the first.
4. What is an appropriate gift for a second wedding?
Considering that this is a second marriage, it's best to give the couple something they cherish. In this case, giving them an experience may be better than material wedding gifts like blenders, juicers, and the likes. A gift card for a boat cruise, dance classes, or a theatre performance would be nice.
5. What colour should a bride wear for a second marriage?
The bride can still wear a white wedding dress if she wants to, second weddings may not mimic the traditional wedding, but it doesn't have to be so different. Don't think about what the wedding guests will say; it's your special day, so do what makes you feel happy.
6. Should you invite your ex and his family?
Tread carefully on this one. You may be on the best terms with your ex, friends, and family, but your second marriage is a fresh start. Trust me; you don't need the awkwardness.
7. Are second marriages happier?
Not everyone has a good experience in their first marriage; for various reasons, couples either rush into marriage, fall out of love later on or lose a good spouse.
The idea is that men or women getting married again are making a more mature and well-grounded decision. However, there's no certainty about this. In fact, a study shows that second marriages are more likely to end in divorce.
Why Getting Married for the Second Time is Much Better Than The First
Getting married for the second time is one of the boldest steps you can take in your life. But the truth is, a lot wiser, caring, trusting you is available for the taking. But, of course, things do get better the second time around.
Life at 40 looks much different than life at 20. However, you can use that first-hand experience to build a stronger and more realistic relationship.
You know what you want, you are older and more experienced, and you know marriage is not all roses. You can own your wrongs, and you are better prepared to build a loving, new and wonderful life together.
Remember that marriage is a choice and, if you decide to give it another go, be all in. But of course, have fun in the process!