We know you have a wedding checklist as long as your arm: shop for a bridal gown, choose a reception venue, order wedding stationery, etc., etc. 
Create a wedding registry better be on there, too. It's an essential part of planning both your wedding and your married life. Follow these wedding registry tips, and you'll create a wedding gift list that both you and your guests will love.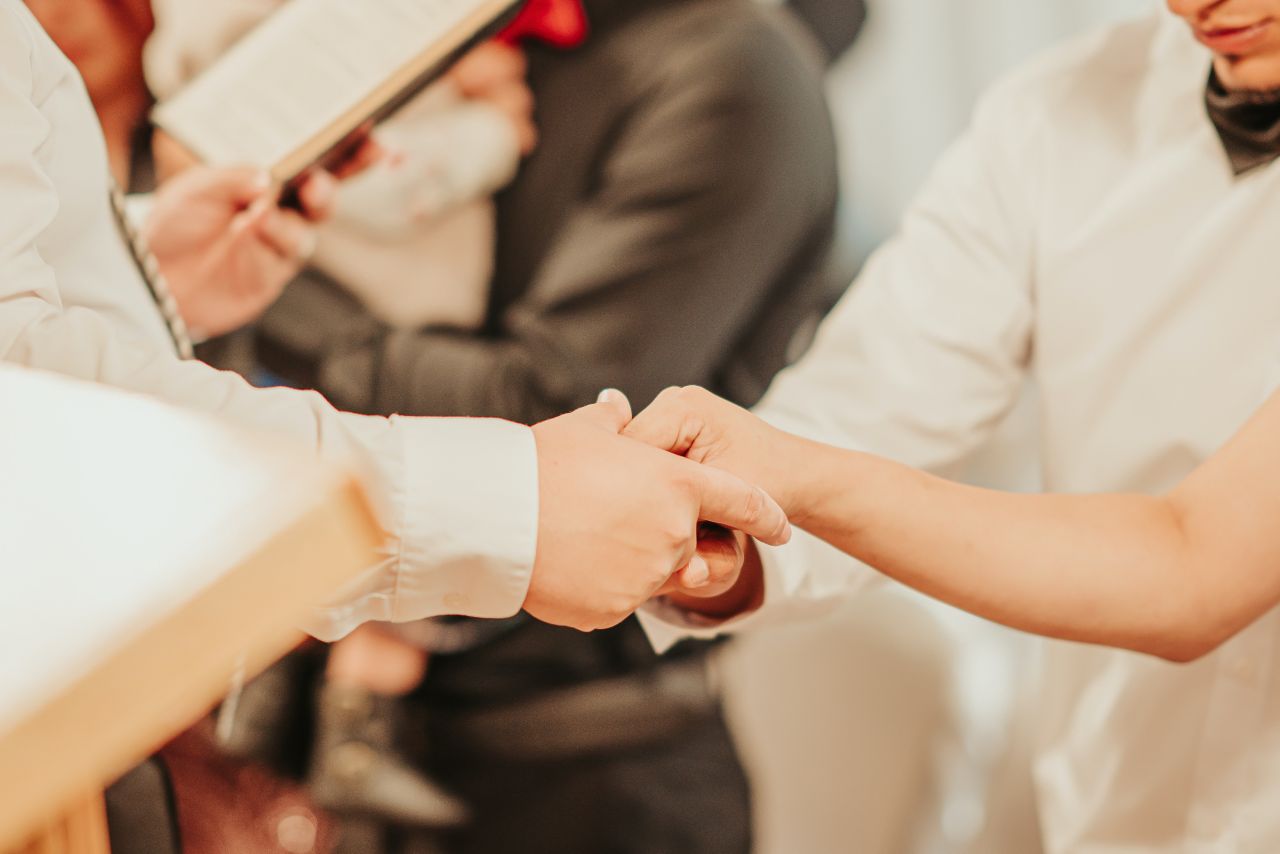 The History Behind Your Wedding Registry
Wedding gifts have been around as long as weddings themselves, but wedding registries have a unique origin that's not as old as you may think. 
It's reported that in the 1920s, Marshall Fields (now Macy's) created the first wedding registry as we know it, with other stores quickly following the marketing idea. 
In the 1930s, the depression hit, and the number of marriages dropped, but in the '40s, with the world at war, unions began to skyrocket, especially for young folks. 
According to experts, from the late '40s to the mid-70's the average couple getting married was in their early twenties. This meant that they needed a whole list of essential household supplies to start their home together, including dishes, appliances, etc. 
Flash forward to today when many couples getting married are a little older than that and live independently. 
While some couples still register for those much-needed household items or upgrades, they are now adding some non-traditional elements. 
These include charitable giving, honeymoon funds and even new house payment contributions for those getting a new home. 
One of the most significant changes is from items to experiences like trips, tours, concerts and more. 
From the ever-popular mixer to that electric bike you've had your eye on, your wedding registry can be as unique as you need it to be. 
How to Set up Your Wedding Registry
It's never too early to start your wedding registry unless you're not engaged yet. 
Many etiquette experts recommend having at least part of it set up within two weeks of your engagement so that family and friends can select from the registry for early events such as engagement parties and the like. 
Now, let's talk about how to set up your wedding registry.
Talk With Your Partner About Expectations.
Please talk with your partner about how they see the process going. They may have a strong opinion or preference and expectations of what they think you will be registering for. 
Assess Your Needs — and Wants. (make a list.)
Are you a young couple who's never had their place before?
Are you digital nomads that work from home? Do you want to get funding for your honeymoon more than traditional gifts? 
In addition to the big questions, then you'll want to take stock of what you need. Go into as much or as little detail as you want here. 
For example, if you're looking for new towel sets, do you think three will be enough per person? Would you want both face and hand towels to match? 
In addition to what you think you need, keep in mind how much you feel you need of any one item. 
Areas to Consider When Making Your Wedding Registry List
Kitchen and Dining

Bedding

Bath

Home Decor

Home Appliances

Storage and Organisation

Home Improvement

Patio and Gardening

Sports and Outdoor Equipment

Luggage and Travel

Smart Home and Electronics

Charitable Organisations

Honeymoon 
Quick Tips for Registering
Register for more gifts than you have wedding guests. A total of 2-3 gifts per guest is a good rule of thumb. 

Make sure your items come in a wide range of pricing. Don't be afraid to register for expensive items; be sure you include a variety. 

Look at other couples' registries to see if there is anything you aren't thinking of, and consider asking friends and family that have already been married. 
Select Two to Three Places to Register.
You'll want to do more than one store to have a wide price selection for all budgets and cover all the items that you may need. 
One recommendation we have is to choose both a big-box store and a local shop with a personalised wedding registry process. 
Three Things to Keep in Mind When Selection Your Registry Locations
Do they have a good return policy? 
What is their completion program? (Many stores give between 10-20% discounts to complete wedding registry purchases after your wedding.) 
Do they have other perks such as honeymoon or experience funds?
When you're picking where you want to register, don't overlook anything. If you need furniture to set up your new home, look at furniture stores and don't be afraid of writing for primary storage and organisation items. 
Schedule a One-On-One Appointment.
You could go it alone and get your wedding registry done online, but you'll miss out on a lot of good things. 
For places like Amazon or Wayfair, online is a convenient option, but utilise all the expert help and get all the extra perks when you have the chance. 
From staff designers that can help blend your two styles in home decor to a complimentary glass of wine while you shop, there's no reason not to register in person when you can. 
To schedule your appointment, visit the store's site and begin the wedding registry process. For local stores that may not have an online process, call ahead and book your appointment. 
Review Your Registry.
Once your registry is live, go back and look it over. 
Be sure you didn't accidentally scan 20 avocado slicers or only have hand towels listed and so on. 
Also, make sure your wedding registry was made public. 
Let People Know About the Wedding Registry.
Let family and close friends know where you've registered, so they can answer people when they ask. Add it to your wedding website if you have one. 
Etiquette experts recommend not having a link to your registry and not the store names on the homepage of your website. 
Most people today will do a Google search of your name to find your wedding registry. 
Expert Tips to Help You Create a Wedding Registry
Don't Wait Too Long to Register.
Building your wedding registry is one of the first things you should do. 
And to be specific, make sure it is complete before save-the-dates go out or engagement parties and showers are scheduled. 
People will buy you gifts, and punctual folks will look to do so immediately, so make sure you've at least compiled the bones of what you need and desire.
Get Started Early
It takes more time than you might expect to create a wedding registry and deserves your attention. 
After all, your cake and flowers make your wedding day special, but the wedding gifts you choose are for the rest of your life! 
Besides, your friends and family will be looking for wedding gift ideas before you know it (bridal showers, hello!).
Make it a Joint Project.
Hey, you're in this together. Put aside some quality couple time to contemplate your future life together and think about what kinds of gifts would make you happy. 
When it comes time to create a wedding registry, make a date for it. This isn't about just getting support from your partner. 
Find a place to register where they guide you properly through the process. 
They can help you better understand which products will match your aesthetic and work best with how you live your life. 
If you aren't excited about your selections, something is wrong. Couples should always be almost as enthusiastic about their registry as they are about their wedding.
Be Honest—do You Love It?
Register only for items that you will use and love. 
If that bar set, cookware, or traditional gravy boat has no place in your lifestyle, find something else you will use with greater frequency. 
Like planning your wedding, never choose something you think is what you are supposed to do, but that doesn't feel right.
Do Your Research
For example, if you have decided you would like new pots and pans, figure out what best suits your cooking habits (tri-ply? copper-bottomed?). 
Need bed sheets? Look into the nuances of fabric content and thread count. You get the picture.
Think Ahead
Can you imagine your future selves hosting big parties or family gatherings? Register for the appropriate number of place settings (we recommend at least 12). 
Are you likely to travel? Register for luggage. At the same time, be realistic: do you have enough storage space for the stuff you hope to get?
Shop in Person
You might end up doing most of your wedding registry-related stuff online, but even if you do, go to the store and examine products in person. 
How does that crystal highball feel in your hand? Is the colour of your dinnerware pattern the same in person as on your computer screen? Is that vacuum cleaner easy to manage? Do you both find the luxury mattress comfortable?
Opt for Heirlooms
Couples should register for items that will withstand the test of time in style–and quality. 
This isn't a time for disposable products or impulse purchases. 
This may mean combining a registry of many items into a smaller list of pieces at a higher price point–and that's okay. 
These products will endure and live with you over time (long after the blender you registered for has died) but register with a place that lets you shift your credit (or group gifting) to give you the ability to make adjustments to your registry along the way.
Create a "hold" Registry
We strongly recommend a "hold" registry, one that sends you a notification each time you receive a gift but doesn't ship the items until you are ready. 
This way, you can control what you receive and when. Receiving gifts throughout the wedding planning process is chaotic; you juggle so many wedding planning details during that time. And things can get misplaced in the mix. 
Also, considering you can always return items from your registry should you later decide against them, each gift is technically just an amount of store credit. 
With a hold registry, you can decide to exchange sure gifts before they've ever been sent to you, making it easier to control which items you ultimately end up with.
Go for Items You Can Use in Multiple Ways
Register for multi-purpose products.
A footed glass isn't just for drinks; it can hold a single stem or be a vessel for cheese sticks when entertaining. 
The more uses an item has, the more value it will have for you in your home.
Don't Save China for Special Occasions.
Nothing is too precious. Every single one of your registry items should be accessible all the time and not be stuck in storage–even fine china. 
And, like with fashion, you can mix high and low to ensure a sophisticated look still feels casual when the occasion calls for a laid-back feel. We bring in the registered place setting for the head table at the wedding (instead of rental stuff that's ordinary & not personal) for many couples. 
It's an incredible way to start your first meal as a married couple using your wedding registry. We love that these pieces will then be that much more special and sentimental.
Forget the Rules
Do not feel the need to register for all the items your mother or MIL says you "need" to register for. 
We're a big believer in getting great items to last you throughout your life together, but they should also reflect who you are as a couple.
If you love to entertain but prefer to do so in a casual way, make sure to register for plenty of serving platters and dishes but perhaps forgo the five- or seven-piece place setting and opt for just dinner and salad plates.
But, Don't Register for Only Essentials.
There will be guests who want to give you something memorable and unique, and if you don't want them going off-registry, make sure you request a few items that break the mould.
Upgrade Your Pre-Marriage Gear
Most couples these days live together before marriage, and both often bring a mix of items from college or their first apartments to their pre-marital nest. 
Use your wedding registry as an excuse to donate your mismatched or cheap dishes to a younger sibling or your local Salvation Army. 
See this as an opportunity to outfit your abode with well-made items to last you throughout your life together.
Mix High and Low
Your guests will likely be more comfortable if you provide them with a range of price points to choose from. 
This doesn't mean that you have to register for cheaply made items, but instead break up expensive items (China, crystal, flatware) into individual pieces so that people can build up to a price point they are comfortable with.
Look to the Future
Don't consider only what you will use now and things you will want to use down the road. 
Hosting Thanksgiving may not be in your two-year plan, but in a few years, you'll be wishing you had registered for that gravy boat or those larger pieces of cookware. 
Additionally, now is the time to stock up on bed linens. Your city condo may have you snuggled up in a queen for the next few years, but if a more prominent home (and bed) is in the future, consider registering for your favourite linens in multiple sizes.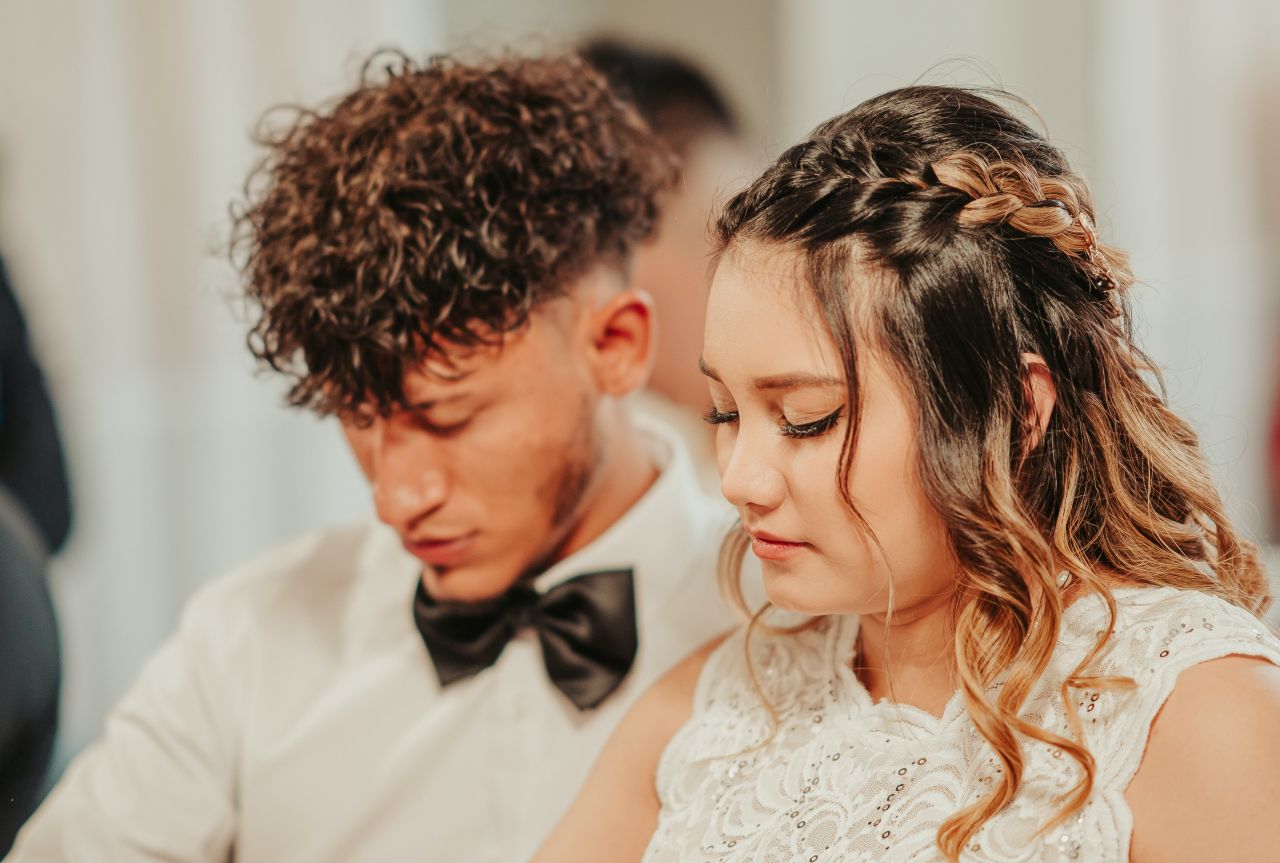 Wedding Registry Etiquette
Never List Your Registry on Your Wedding Invitations. 
While many former etiquettes "faux pas" is no longer taboo, it is still considered inappropriate to list your registry on your wedding invitations. 
It is considered okay for friends hosting events for your wedding to share where you're registered.
Has Your Registry Finished at Least Three to Six Months Before the Wedding? 
It's polite to give guests at least this much time to purchase a gift at their convenience. But the earlier you register, the better. 
Your thank you should go out as quickly as possible and no later than three months after the event itself. 
There's no need to pause politeness for a specific timeline. 
You can send thank you's as soon as you receive gifts, but it's highly recommended that you send them no later than three months after your wedding. 
Give People Plenty of Choices.
Give your guests plenty of choices at different price points, and be sure there are more items you've registered for than guests. 
Not only does this allow people to buy multiple items, but it also allows you to enjoy the discount to complete your registry after the wedding. 
Be Considerate of Your Guests
Who are they? Older or younger, affluent or scraping by, traditionalists or non-conformists? 
Put yourselves in their shoes and give them choices they'll be comfortable with: a range of price points, traditional gifts or unusual ones, the ability to shop online or in person.
Some of them will be last-minute shoppers, so check on your wedding registry regularly as your big day approaches to make sure there are still many options.
Be Grateful
Appreciate that this is a beautiful privilege. And don't forget those thank-you notes.