Let's take a peek into history to discover the origin of the term boho. Boho is derived from the French word bohémien, and it was coined in the late 19th century to describe the Gypsies, or more correctly, Romani, who was thought to have come to Europe from Bohemia in the Czech Republic. Looking for the best Wedding Stylist in Melbourne? Look no further, Cosmopolitan events have you covered. 
The Romani were wanderers who lived on the margins of society, excluded from the mainstream. In the early 1800s in Paris, their culture was romanticized because they lived outside conventional society, and the word bohemian came to mean any student, artist, writer or intellectual who adopted a nonconformist lifestyle with few worldly possessions.
Bohemian or Boho decorating is for those who want their homes full of life, culture, and interesting items for all the world to see. This aesthetic flies in the face of modern sensibilities and embraces the carefree, the relaxed, and the unusual. And while Boho rooms tend to have certain similarities in that, they are always eclectic and share similar features—no two rooms are ever completely alike.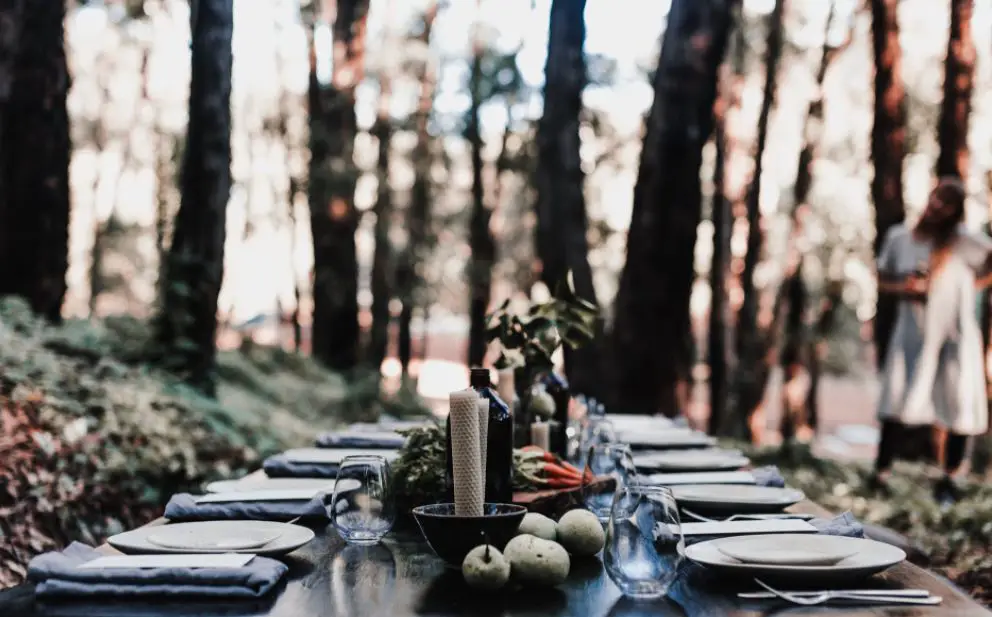 Boho is inspired by people who choose to lead an unconventional life, such as constant travellers, actors, and writers. The Bohemian style mirrors that life by combining objects, colours, and patterns from many areas of the world. If you are looking for a style that you can truly make your own, Boho might be for you.
Bohemian Colors
While there are no rules when it comes to Bohemian decorating, warm earthy colours are common, as are metallics and jewel tones. You will want to think deep browns, greens, and greys for base colours, and then accessorize with saturated purple, fiery orange, and electric blue. Combining and layering colours is what makes this style unique. 
Feel free to mix patterns and textures, and do not be afraid to use styles that would not necessarily go together in a conventional way. Use dyed textiles and patterns from around the world—like Ikat from Cambodia or Suzani from Central Asia—to give the space a sense of fun and exoticism. Layer throws on top of furniture and tries hanging tapestries and area rugs on the walls alongside your photos and art. If this all seems a bit much, keep in mind that while saturated colour is key to Bohemian style, white ​can have a place as a backdrop for richer tones. Use white to strategically to bring a little visual space into the equation.
You can walk into just about any home store these days and find elements of or an entire section devoted to bohemian-style decor. It's become pretty mainstream and super easy to execute, meaning, the design style pops up everywhere from your favourite cafe to your favourite clothing store. Hell, even your 7-year-old niece probably has boho style nailed at this point. But it definitely did not start as something so conventional.
Bohemian design is generally inspired by those who lead a free-spirited, norm-defying life, like travellers, writers, artists, etc. "What we now understand as 'bohemianism' from a design perspective emerged from early nineteenth-century France, when artists moved into the lower-rent Romani (gypsy) areas of Paris, in order to seek alternatives to bourgeois expectations. This convergence of cultures gave rise to a kind of vagabond lifestyle, where the pursuit of wealth was abandoned in the search for a creative life and alternative ideals of beauty," says designer Justina Blakeney.
What Is Boho Style?
Based on the free-spirited, footloose lifestyle of gypsies, bohemians and hippies, boho style disengages itself from mainstream fashion and might best be described as "a look of contrived dishevelment." Boho fashion is romantic and flowy and often includes vintage items and elements from many cultures. Colours are rich and vibrant, and patterns are mixed with abandon. Garments are frequently long and loose, and outfits are layered. No boho outfit is complete without accessories such as necklaces, bracelets and dangly earrings.
Boho chic is a more curated boho look. Pieces may be more closely fitted, more coordinated and use more neutral colours than Boho, but the style is still very self-expressive.
Today, the term bohemian describes someone with an unconventional, often dismissive, view of social structures and traditions. Modern Boho encompassed trends from the beatnik and hippie eras when the cultural aesthetic was similar to the bohemians, and it still represents a counterculture spirit.
To bring boho-chic into your home, look to the mainstays of the style. It's carefree, worldly, eclectic, and blends the old and the new for a one-of-a-kind, life-well-lived look that expresses your unique personality.
Decorative Materials
As the opposite of minimal, modern, and sleek, Boho embraces a "more is more" philosophy. The key to using decorative materials in a Boho room is to mix and match. Natural, basic materials like burlap and sisal can be combined with silk and chenille. The materials should have a slightly worn look—not damaged, but not shiny and new either. Fringe, crochet, and macramé abound—pillows, curtains, and throw-rugs combine to make a cozy, globally-inspired hangout. Canopies over beds and living areas are signature Boho embellishments. Not sure how you want your wedding stationery to look? Check out our list of 28 Wedding Invitation Ideas to help you choose. 
Bohemian Furniture
Bohemian furniture usually is not found in a store. These rooms tend to be filled with furniture collected over time, so second-hand and vintage items are right at home here. Each piece of furniture should be special and tell a story. Have fun exploring your local vintage shops and choose each piece individually. If you love it, it will fit right in.
Both you and your guests will feel the Boho vibe with plush chairs and couches in saturated colours. Throw rugs, or overstuffed floor pillows will create a welcoming floor-seating atmosphere. And since a Boho room should have a "sit and stay awhile" feel, streamlined or straight-backed furniture will not fit in here. Choose comfortable, relaxed pieces like chaise longues, daybeds, or butterfly chairs.
Lighting and Accessories
Ambient, understated lighting will unify your Boho room and complete the calm and welcoming feel. Rather than overhead fixtures, decorate with multiple lanterns, candles, and floor and table lamps. Today's global design markets make it easy to find a variety of shapes and styles—perfect for the mix-and-match look.
Embracing the natural world is central to this style, so bring your room to life with ferns and hanging plants. Not only do they lend vibrancy to a room, but plants also improve air quality, so the more, the merrier. Philodendron and peace lilies are very forgiving and withstand a variety of light and temperature levels. Or consider succulents—now widely available in a range of colours and textures—which are great for people with a less-than-green thumb. These eye-catching plants need little more than a sunny spot and occasional watering.
Simple Base
To create a solid foundation, start with a simple base colour for every bohemian style room. Warm and earthy tones make the perfect canvas, and opting for a neutral base allows you to pile up expressive colour and pattern for the perfect mix without it being painfully overbearing and loud.
Saturate neutral tones with colour by keeping the base tone muted to create a harmonious, soothing oasis boasting modern bohemian décor. If you do go for a bright base tone, it may be too rich, and you're certain to find yourself bored quickly with a somewhat chaotic starting point. When it comes to longevity, a neutral colour palette is always wise.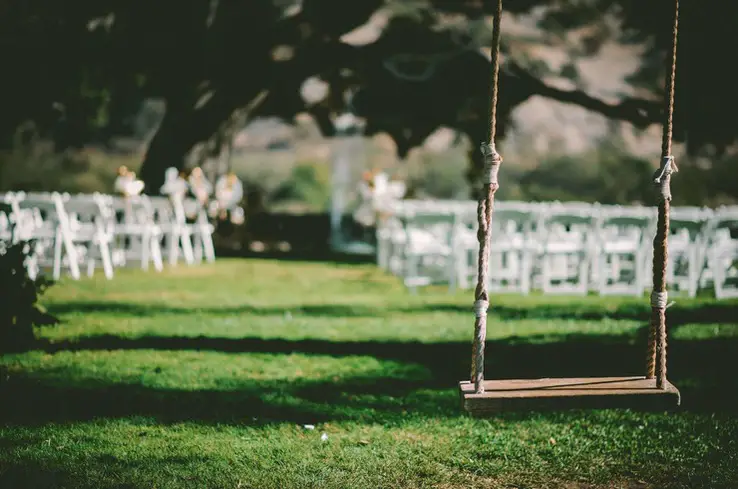 Botanicals
Botanicals fit perfectly with bohemian style as plants are an affordable and easy to source method in creating a relaxed vibe while adding dimension to a room. Plants also do double duty of purifying the air while adding a pop of colour without interfering too much with the rest of your design and confusing the eye.
Hanging plants are also an excellent bohemian addition in any bohemian space, and are a beautiful and fun way to add interest and depth. Get creative with planters and keep those featuring personality and great design in mind.
From a simple woven hanging basket to something more ornate and sculptural – a variety of different plants in different scales are an effective way of bringing your bohemian style home to life.
Look for Soft Forms and Rounded Edges
One of the keys to boho home decor is comfort, so look for soft, upholstered furniture and add lots of cushions and ottomans. This is one style where it's okay to fill your room to the brim. Furniture and accessories with soft curves blend well with rich colours and multiple patterns.
Display Your Treasures
When you travel, pick up local textiles and other handcrafted treasures. When you get home, give these pieces a place of prominence in your room, perhaps as a curated collection on a wood table or wall. You can achieve the same look by shopping at stores that specialize in imported goods.
Choose rich, saturated colours
For a warm colour scheme, try saffron, ruby, bright pink, magenta and golden yellow. Cool boho colours include amethyst, turquoise and jade. You don't have to choose between warm and cool; combine them, so your space exudes exuberance and energy. Stick with more neutral tones for large pieces and upholstered furniture for longevity.
Mix patterns and textures
To reflect the well-travelled vibe of Boho, choose patterns from other parts of the world. Africa, Asia and South America all produce distinctive, culturally influenced aesthetics. Think mosaics, geometrics, tribal prints and paisleys. Select a mix of textures — smooth, plush, soft, coarse — to add another layer of sumptuousness.
Plays on Pattern
Layering similar patterns has to be one of the easiest and most cost-effective methods of mastering bohemian style while adding a decadent note to any area. From contrasting patterned rugs to colourful cushions and throws, injecting various pattern is key here.
Do have fun with the mix and contrast different patterns, shapes, scales, and styles to easily create a lush, bohemian vibe. That said, do keep a consistent colour theme running throughout for consistency and to prevent a disjointed feel.
Choose a selection of hues you can keep coming back to and that you can keep present with all of your elements – especially in darker, more luxurious colours like burgundy, emerald green, or a deep purple.
Low-lying Furniture
This might sound strange, but the closer to the floor you are, the closer you are to creating an authentic bohemian style house. Think low-backed sofas, scattered with plenty of plush, comfortable throw cushions, with neighbouring poufs for extra seating.
And if you're considering floor seating, to get the look to be sure there's a comfortable rug as a starting point topped with cushions of different sizes and styles, to ensure comfort. Scour local antique stores and markets (which are great for eclectic decor ideas on a budget) for comfortable, time-worn, and well-loved furnishings to complete a smart bohemian style living room that's perfect for entertaining.
Shy Away from Minimalism 
With bohemian style decor, more is more as this design style isn't about empty surfaces and blank spaces – the look is all about indulgent maximalism. That said, keep your bohemian living room decor full of curated finds, but for a bohemian style bedroom, our designers suggest a more pared-down take.
Do inject personality throughout your bohemian home and be sure that everything you love and have collected over the years is prominently on display. Bohemian style is all about layering trinkets and treasures to tell a story, just be sure you have enough surface and wall space to highlight the decor and display artwork.
A bohemian home decor shouldn't evoke a similarity to the home of a hoarder, however. Everything should have a place and a purpose, yet you don't have to be rigid with placement.
What You Know Is True: Bold Color & Pattern Dominate.
But with that being said, you'll be hard-pressed to find a bohemian room that doesn't incorporate bold colour and pattern. The palette leans heavily on earthy tones: think browns and greens, jewel tones, and metallics. The pattern is also key, as many bohemian textiles come from exotic places around the world, like Persian rugs and Ikat from Southeast Asia.
But bohemian design isn't just about incorporating these elements—it's about not being afraid to mix and layer them. Colours and patterns don't necessarily have to "go" together; what makes it unique is how they are combined and unconventional ways they are used, such as hanging a rug in addition to using one on the floor.
"A colourful cloth can instantly transform a sofa, table, or chair. It can be a beautiful wall tapestry, and can inform the colours and textures to add more personality to the home," Blakeney says. Let us help you choose the perfect videographer to help create a Top Wedding Video of your special day.
Finally, pull together your Boho room with family heirlooms, handmade items, and objects from your travels. Accessories should tell your story, so feature what you love: tapestries, vintage bottles, maps, or mismatched china—you name it. And keep in mind that while Bohemian style tends to be eclectic, it can still be chic and glamorous, so do not be afraid to try out an ornate chandelier or a chunky gold-framed mirror. The only rule is that every item in the room should tell a story.