If a wedding reception is jam-packed with activities, you may need to provide guests with a wedding reception program. 
If you need wedding reception program ideas for how the event will run, consider spending some time crafting a comprehensive program for the wedding reception to ensure all the activities appear appropriate and entertaining to everyone involved.
Why Should You Have a Wedding Program?
While it's not a must-have, a wedding program is often welcomed by guests. 
Whether it's simple or detailed, your wedding program is a timeline that lets your guests know what's happening and when. Without one, it could be hard to follow the ceremony.
A wedding program also helps your guests feel more involved with the ceremony. This is especially true if you include readings and words to songs. 
They'll be able to read and sing along and really feel part of the celebration. Many guests also like to keep the program as a keepsake of your special day.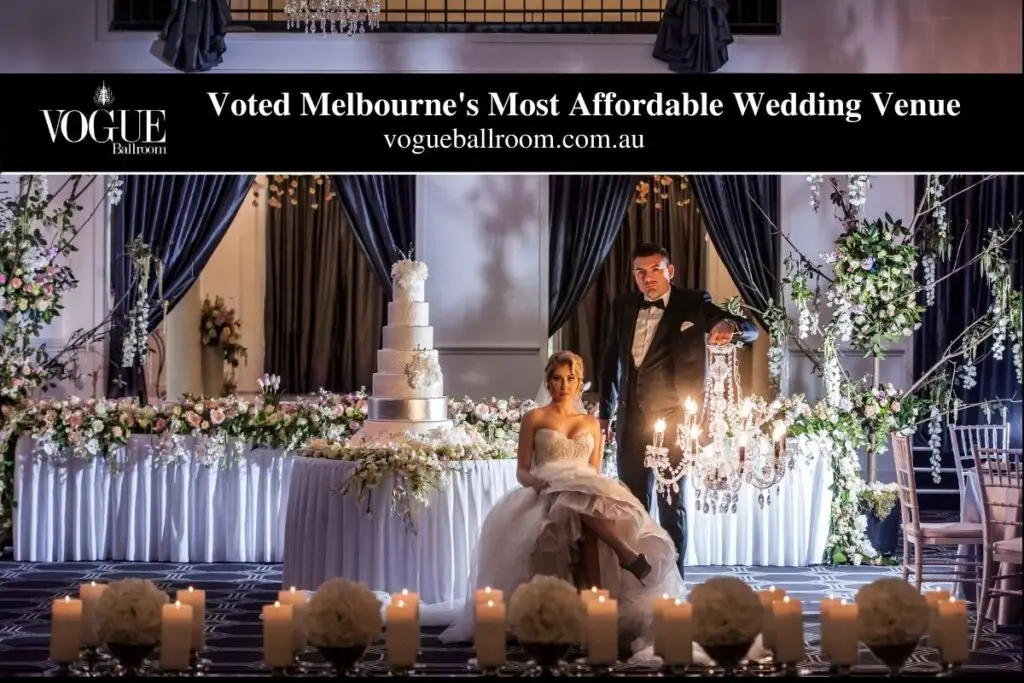 Benefits of a Wedding Program
While wedding programs are not required, they are a useful (and sometimes necessary) piece of wedding stationery. Wedding programs are extremely helpful if:
You are having a religious or traditional wedding ceremony, with many guests who are of another faith or culture.

You are having a large wedding, including guests who are unlikely to know the bridal party.

You are having a particularly long ceremony where guests will need something to follow.

You have many people who you need to thank.

You need a space to share directions from your ceremony site to your reception venue.
Those who are short on time or money may wish to forgo the wedding program entirely, but remember that a simple wedding program doesn't have to require much of either. 
Many guests will appreciate them as a thoughtful gesture and souvenir. Paper is a very affordable medium, and there are plenty of free, downloadable wedding program templates that you could easily customize.
Elements of a Wedding Program
These are the different parts of a wedding program:
The Cover
Typically the cover of your wedding program includes the date and/or the names of the couple. 
It may also include the location and time of the ceremony, a picture, or design element (such as a flower, scroll, etc.) 
For an added dose of personalization, make the program match your wedding invitations to keep your theme cohesive.
The Order of Events
If you haven't already included your names, wedding date, location, and time on the front cover, consider listing that information on the inside just before the order of events. 
Then list what will happen during the ceremony, including, but not limited to:
Processional music

Greeting

Readings

Prayers

Exchange of vows

Ring ceremony

Unity candle ceremony

Pronouncement of marriage

Recessional music

Any other ceremony music
Your list may not include all of these elements, and it may include some traditions not listed here. Be sure to list the events in the order they will occur and list the names of those performing the readings.
Members of the Wedding Party 
This is a simple list of the names and roles of your wedding party. For example:
Officiant: Reverend Michael David

Parents of the bride: Mary and John Smith

Parents of the groom: Elizabeth and Thomas Jones, Jr.

Grandparents of the bride: Sarah Smith, Margaret Blackwood

Grandparents of the groom: Susan Michael, Thomas Wilson Sr.

Maid of Honor: Maria Gellert

Best Man: William Harris

Bridesmaids: Rebecca Brown, Juanita Ramirez

Groomsmen: Calvin Aremu, Jonathan Goldstein

Readers: McGuire Johnson, Alexander Wilson
Optional Program Elements
If you have enough space in the program, you can include one or more non-essential items:
An explanation of traditions or rituals used in your ceremony.

A request for audience participation in certain parts of the ceremony (e.g., affirmation of the marriage, communion, singing, offering of the peace, standing or kneeling).

Thank yous

Memorials: You may wish to honor a deceased parent or relative. 

A short sentence about each of your bridesmaids and groomsmen, describing why they are important to you.

An explanation of the significance of the location, theme, first dance song, etc.

Quotes or poems about love or marriage.

Directions to the reception.
What to Include in Your Wedding Program
Like all things wedding related, it's your choice what you feature in your program. 
Some couples opt for a simple program with only the essentials, while others get creative with newspaper-like handouts for guests.
Still, there are some basics that we recommend for your wedding program such as details about you and your partner, the date, and the ceremony.
Your Names
It's your wedding ceremony, so make sure both your name and your soon-to-be-spouse's name are listed on your wedding program.
A welcome from the two of you is a lovely way to include guests and thank them for joining you.
Your guests will know who you are, but it's a useful reminder for distant relatives who may not be as familiar with your fiancé or fiancée. Plus, your photographer will probably snap a close-up of your wedding stationery on the day.
Details of the Officiant and Wedding Party
Along with your names, you'll also want to list the names of everyone involved in the ceremony. It's a way to give thanks to your officiant, groomsmen, bridesmaids, and family. 
Playing a part in your wedding is a big deal, and being noted in your wedding program highlights this honor with others. 
This will also help guests to know who is who in case they want to speak to your best man or bridal party after the ceremony.
Venue, Date, and Time
Your guests will be with you at the ceremony, but adding these details to your program still helps. 
It means your guests can get a feel for the timing of the event and the length of your ceremony. 
It's also a lovely addition for anyone who wants to keep your program as a memento.
Ceremony Schedule
Most importantly, your program should feature the schedule of your ceremony. Give your wedding guests the chance to follow along by sharing the order of events. 
It doesn't have to be detailed; it can just be a simple running order so your guests know what to expect.
Optional Extras
Many couples opt for a simple card that features the order of ceremony, but there's no reason to limit your wedding program unless you want to. If you're keen to go beyond the basics, here are some ideas on what you could include.
Readings and Songs
Many wedding ceremonies feature readings from friends and family, or hymns and songs that the couple loves. 
If this is the case, consider listing these on your wedding program. Sometimes it can be hard to hear at a ceremony, especially if there are lots of guests. 
This will help your guests enjoy the full impact of the lovingly chosen readings and songs.
A Dedication
It's not uncommon to see a dedication or words of thanks within a wedding program. 
These may be to a loved one who has passed or a close friend who played a part in the couple's love story. 
Adding a dedication to that person (or people) in your program is a lovely way to honor them.
Your Love Story
While some guests keep the program short and sweet, others use it as an opportunity to share more of their love story. 
You could feature little details about how you met, how your relationship progressed, and how the proposal happened. 
This turns your program into a personal narrative and a meaningful keepsake for loved ones.
Directions to Your Reception
If your wedding reception takes place at a different location, you could include the details within your wedding program. 
This helps direct your guests to where they should be next. They'll know when to be there, how to get there, and what to expect. Including a map can be a useful way of directing guests to your reception.
A Reminder to Unplug (or the Opposite)
Programs are a great place to request that the ceremony be unplugged. Encourage guests to put their phones away so they can live in the moment. 
You can also go for the opposite, and include an event hashtag for them to share alongside candid photos.
If you're using Joy, these kinds of requests can also be sent as push-notifications before the ceremony.
Printing Your Own Reception Program
Once you download the printable, making the program is easy. 
You will need a reliable printer and regular letter-sized paper or printable cardstock, as well as a count of how many programs you want to make.
Customize the details with your own names, dates, and other information.

To start, you may wish to make one printed program to be sure everything looks good and prints properly. Check over the test copy and make any adjustments.

Print the desired number of copies.

Use scissors or a paper cutter to cut the programs out.
Having Your Program Professionally Printed
If you don't want the task of printing the programs or don't have a printer you like, hire a professional. 
Many print shops will print your program on your choice of paper on their professional grade printers, giving you an even more luxurious look. This can also save you time.
What Should Your Wedding Ceremony Program Look Like?
Since wedding programs are optional, there's no defined way they should look. You have total freedom to be creative and express your personality.
Wedding Program Size
There's no set size for wedding programs, but most couples opt for a design that is easy to hold. 
You'll want guests to be able to follow your ceremony without holding a large card that gets in the way.
Many wedding programs are between 8.5-11 inches by 5.5 inches in size. This is enough space for the details without being too large to hold. 
If you search for wedding program templates online, most are around this size.
If you need extra space for dedications, readings, or reception details, you can easily turn a two-sided card into a booklet. 
To help your guests stay focused, keep this to no more than a few pages. You can always print a second, more detailed keepsake booklet for guests to enjoy after the ceremony.
Wedding Program Design
If you're all set on a theme for your wedding and have matching stationery ready, it makes sense that your program follows the same style. 
Many designers will be happy to create personalized programs to match your wedding invitations. You can also find printable templates online which you can customize, or go full DIY and design your own.
There are plenty of choices available when it comes to wedding program designs. From modern and minimal to detailed and illustrated, there's a design for every taste. Popular styles include gold foil, watercolor, monogram, and florals. 
Look for a design that complements your theme and has enough space for your needs. Make sure you have your design printed on high-quality cardstock so it lasts.
Fun Extras
Your wedding program can include confetti 
It's become almost a tradition for the happy couple to be showered with confetti, bubbles, or something similar as they leave the ceremony. 
If you have plans for this, why not hand this out with your program? This way, your guests have something handy when the moment arrives.
Alternatives to a Wedding Program
If you want to keep everyone informed but don't want to print programs, you could display the information on a board instead. 
For couples having a laid-back ceremony or who want to reduce the environmental impact of their special day, an alternative like this makes a lot of sense.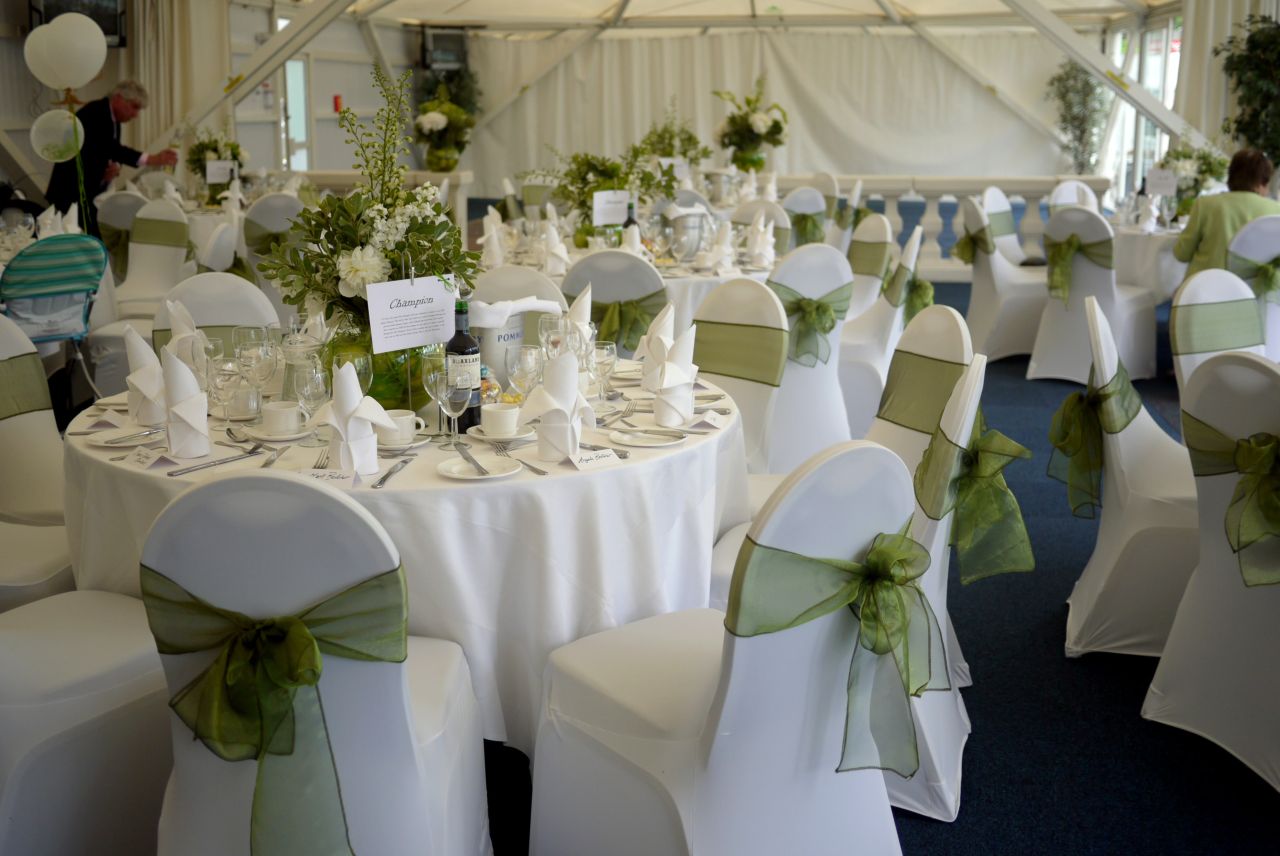 Wedding Ceremony Program Ideas
As long as your wedding program contains all of the key ceremony details, how you communicate the information to your guests is entirely up to you. You could keep things simple and classic with a single-page program, but, if you have more details to share, a multi-page booklet might be the way to go. 
If you want your wedding program to be more of a design statement, something striking like an oversized linen panel—calligraphed with the ceremony details and displayed at the ceremony entrance—will definitely make an impression on your guests.
For inspiration, we rounded up these ceremony program ideas we love, from classic and traditional to out-of-the-box designs.
Classic Wedding Program
A traditional single-page program is always a great choice. You can achieve a unique look with a classic wedding program by using thicker card stock, colored paper, or using a pattern that resembles the wedding theme (botanical, tropical, under the stars, etc.).
Ways to Display: There are many ways to display traditional programs, you could have the programs already placed on each ceremony chair, ask ushers to pass them out to guests, or display them in a self-serve basket at the welcome table. 
If you have extra time, adding a hole punch to the top and tying your programs to chair backs with ribbon or twine ensures they are elegantly distributed to your attendees.
Ceremony Program Booklets
When there is more you want to communicate to guests, a longer booklet is always a good option. 
For instance, if your cocktail hour and reception will be held in a different location, it's a thoughtful gesture to include directions. 
Or, if you're including wedding ceremony traditions or rituals some guests might not be familiar with, your program is the perfect place to provide explanations.
Ways to Display: At the entrance to the ceremony, display these ceremony booklets upright on tables for a beautiful display. Decorate around them with flowers or items related to the theme of your wedding to tie the theme together.
Ceremony Program Fans
Double-sided paper fans will keep guests cool if your ceremony is going to be held during warmer temps. 
This wedding program design serves a dual purpose - beauty and functionality - and is perfect for a beach or summer wedding, especially when guests will be outdoors and in direct sunlight.
Ways to Display: Place these fans in delicate baskets so that, as guests enter the venue, they'll be relieved and excited for a beautiful program.
Alternatively, place fans on each seat where the ceremony will take place to ensure each guest has one as the ceremony progresses.
Treat Bag Wedding Program
Print the ceremony details on a snack bag and fill it with something guests can munch on as they wait for the ceremony to begin. 
And, if you're going to provide a snack that might require napkins, consider providing some that match the treat bags and include your wedding monogram.
Ways to Display: Consider having baskets at the entrance so that your guests will pass them as they enter. Adding signage such as "Love is Sweet, Enjoy a Treat", is a cute way for guests to be surprised and delighted by your treat bags. 
If you go the route of popcorn or caramel corn, consider having a popcorn cart or two there to hold the bags!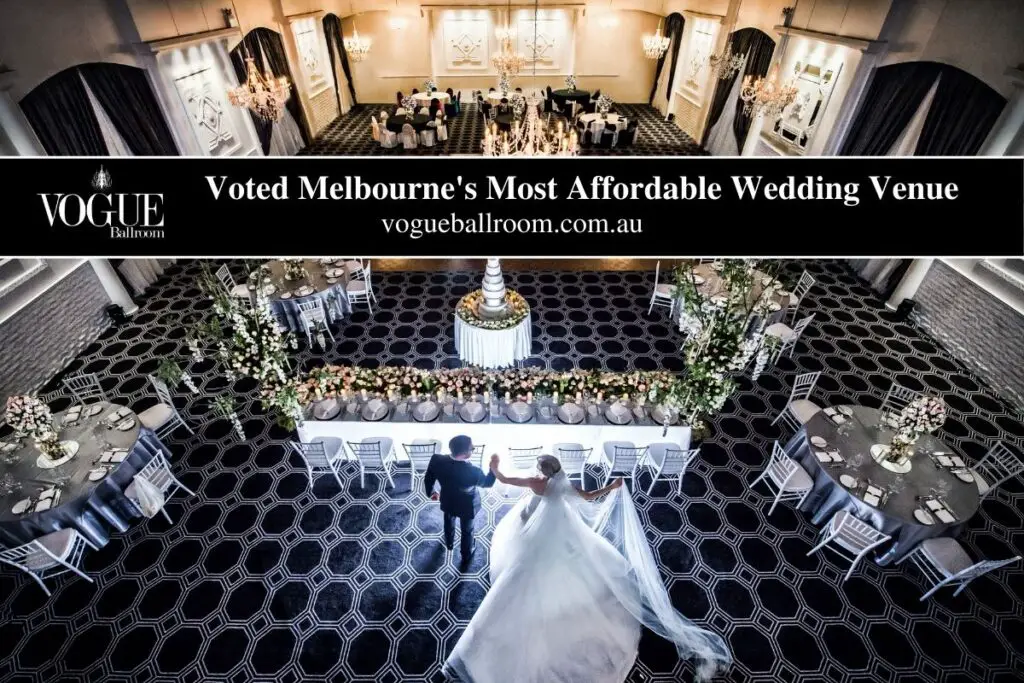 Mirror Ceremony Program
A large, framed mirror displayed at the ceremony entrance doubles as a welcome sign and a program. 
Make sure to use a frame that matches the theme of your wedding. For instance, if you're going with a vintage vibe then you might want something more rustic and funky. 
If your wedding is minimalist and modern, then look for something with clean lines. In general, programs placed on mirrors are a chic way of featuring your wedding details.
Ways to Display: A mirror should be placed in a high traffic area, like the entrance of the venue or vestibule, so that guests can see it on their way in and have time to read it. 
Since the mirror will reflect, consider the placement of the mirror so that whatever it is reflecting against is beautiful (i.e. a tree, flowers, etc.)
Tropical Leaf Wedding Program
Instead of a paper program, hand-write the ceremony details on an oversized tropical leaf. This natural look can be perfect for a destination wedding or a couple who just happens to love a good tropical theme. 
Because they're handwritten, tropical leaf programs come across as really personal to your guests. 
Depending on the other colors of your theme, consider what color you want to use when writing on your leaves so that it all ties together.
Ways to Display: Put bows on the end of the leaves and hang them from the back of chairs or place them on every chair for your guests, just beware of a strong gust of wind!
Chalkboard Sign Ceremony Program
Chalkboard signs have become really popular in recent years and adding a few key details can help yours stand out. 
One element to consider adding is special illustrations that bring certain parts of the day to life such as an outline of the chapel, a sketch of a cocktail glass, or an illustration of the venue. 
You might also consider adding your wedding hashtag or wedding monogram to your chalkboard.
Ways to Display: Think about displaying your chalkboard on an easel or in a tabletop frame near the ceremony entrance, so guests can read it on the way into the venue. 
For added elegance, consider draping flowers over the top of your chalkboard sign or using an ornate frame to surround your chalkboard.
Wood Sign Wedding Program
Outline the order of events on a simple wood sign and hang it near the ceremony entrance so guests will see it as they arrive. A wood sign is perfect for a more rustic or outdoorsy wedding – perhaps a barn wedding or one by a lake.
Ways to Display: Your wooden sign can be placed on an easel or propped up against a table, depending on the size. 
If you are hanging your sign, you can use twine, ribbon, silk string, or whatever else matches your wedding vibe. Alternatively, using a shepherd's hook to hang the sign, or placing it on a nearby tree at the entrance are classic, simple ways to display your wooden program.
Create the Perfect Program
Now that you know what wedding programs are all about, it's up to you whether you want one or not. 
If you do, make sure you include the basics like a running order of events and details about your wedding party.
Other than that, look at it as an opportunity to have fun and be creative with one of the most momentous occasions in your life. 
Let your wedding theme, personality, and love story inspire you to create a keepsake wedding program that you, your spouse, and your guests will enjoy.
Frequently Asked Questions
The cocktail hour is an opportunity to further personalize the decor, drinks, food, and other elements of your wedding celebration. During the cocktail hour, you can showcase your family history, your personality as a couple, or your culture or ethnicity.
This first toast is most often made by the parents (or father) of the bride and should combine both a toast to the happy couple and a welcome message to the guests. If you would like the parents of the groom to speak, they should do so following the parents of the bride.
It is traditional, for a formal, sit-down reception, to begin eating after the bride and groom have been served first. In that case, you won't get food before they do anyway and it is fine to eat once everyone at your table has their food as well.