Planning a wedding is tough. But picking the correct wedding date might be even more challenging! 
Choosing the perfect date for your big day can feel like an impossible task, but that's where we come in. We've compiled a list of tips to help you narrow down your options and find the best possible time for you and all of your guests to celebrate love together.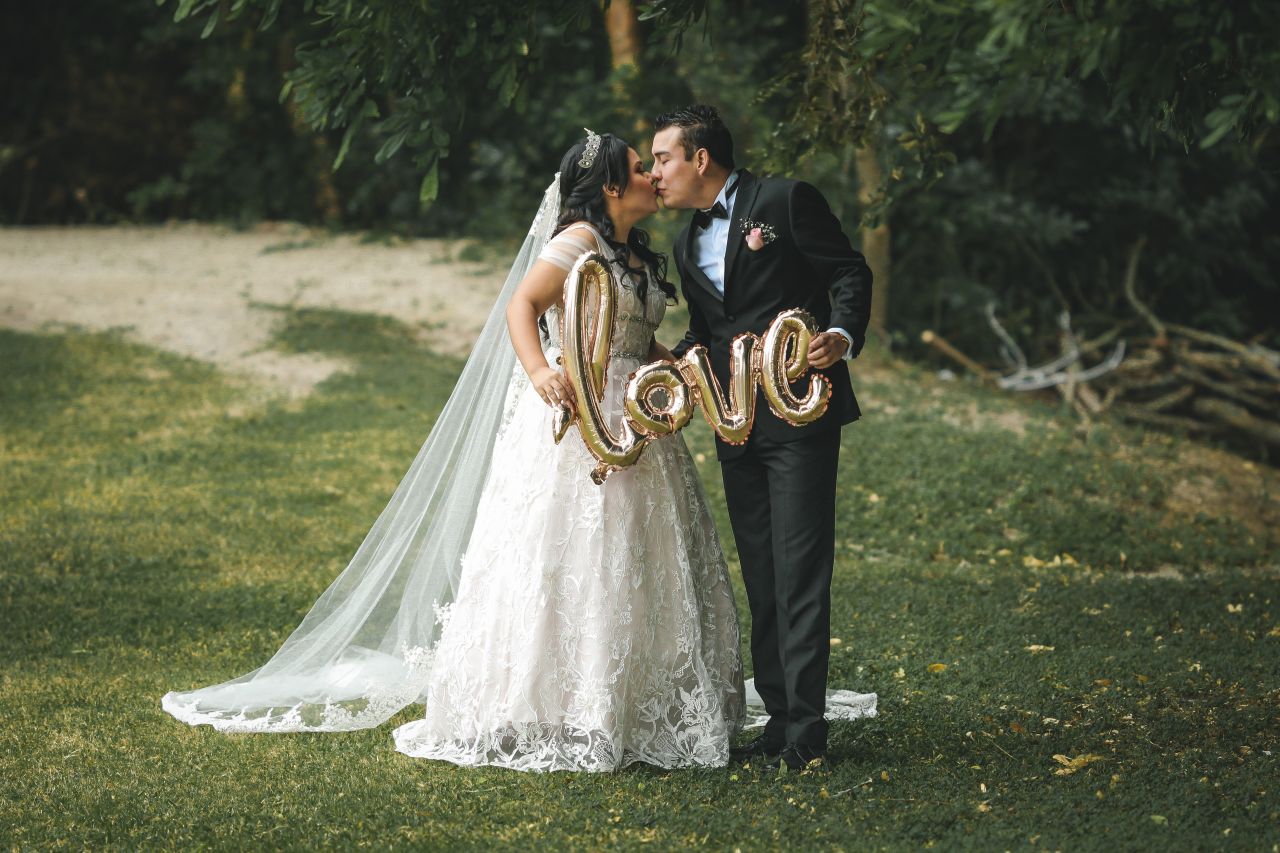 How Soon Should You Pick a Wedding Day
The process of how to pick a wedding date will be different for each couple, but an excellent place to start is to consider how much time you'll need to plan your fantastic day. According to a Study in 2019, the average engagement is about 15 months long. 
Giving yourself at least a year to plan your wedding can be helpful for most couples. 
A wedding date at least a year out will give you time to check everything off your list—from finding and ordering your wedding dress (which can take 9 to 11 months) to book your wedding reception venue (some are booked a year in advance). 
Speaking of which, we recommend finding your dream venue first and see what dates they have available before officially having your heart set on a specific day (or creating your save-the-dates) since they may be booked then. 
Alternatively, a wedding far into the future may hang like a cloud of anxiety over your head if you are someone who stresses over significant assignments. In this case, you may want to consider shortening your engagement. 
There are no wrong answers here. 
If you plan a wedding date six months from your engagement, it'll be a full-on sprint to the finish line, but you will find a way to get it done, and some people thrive under pressure. 
Tips for Picking Your Wedding Date 
Check-In With Vips. 
We all have them: the people we couldn't imagine getting married without. 
Before picking a wedding date, make sure it works for parents, close friends, and anyone else you feel is a must-attend.
Speaking of guests, but only of the top-tier, wouldn't-get-married-without-them variety: If you have limited preferences, you may want to ask your nearest and dearest about date conflicts and plan accordingly. 
Be forewarned that this is a slippery slope if you ask anyone outside your essential circle of parents, siblings and honour attendants. Please keep it simple and don't budge once the date is set.
Talk to Your Vendors. 
Maybe there's a photographer you've followed for years, or the band that played your cousin's wedding was the best you've ever heard. 
If there's a key vendor you can't imagine having your big day without, be sure to check their availability on your wedding date before making it official.  
Avoid Big Sporting Events and Conventions.  
If a sizable portion of your guests will be coming in from out-of-town, it might be harder for them to find accommodations if your wedding is the same weekend as a significant city-wide event. 
In a post-pandemic world, pay attention to marathons, big-name concerts and festivals, and, in certain college towns, even when football games are taking place. 
Though booking a hotel block for guests well in advance can relieve some of this worry, you still might be faced with street closures and traffic that could put a damper on the flow of your wedding weekend agenda. 
Consider Other Weddings With Overlapping Guest Lists.
If you know another wedding will be occurring in the same year as yours that will have a similar guest list (a sorority sister, a sibling, or cousin), make sure the two events are adequately spaced out—especially if they'll be happening in different locales. 
Allow at least three to four weeks between dates, depending on the guest list. 
If it's primarily young, frequent travellers, they may not mind hopping from one state to the next, but allow buffer time, so the weddings don't feel back-to-back or repetitive in any way. 
Otherwise, you may find guests choosing between one destination or the other.
Do Extra Research for a Destination Wedding. 
Pay attention to local weather patterns, be mindful of hurricane seasons, and avoid peak travel times such as spring break, as travel and lodging costs could be much higher than usual. 
You also want to give guests additional notice (nine months to a year), so they can plan and save, especially if the occasion calls for overseas travel.
Brainstorm Any Dates That Are Symbolic to You 
How romantic would it be to marry on the date you first met, on the day you officially became a couple or on your grandparents' anniversary? 
Some cultures use traditional methods to choose a date—for example, Japanese families check out the komi, an ancient astrological calendar, to pick the most auspicious day. 
You may not be able to marry on the exact day you want—that particular date could fall on a Monday, or like we previously mentioned, the venue you love may be booked—but you can probably get pretty close. 
Pro tip: You can tell your guests about any signs of the timing in your ceremony programs.
Pick the Season You Want. 
Weather not only affects your wedding's style and location, but it can also help set a mood. 
Consider your wedding personality, then choose your season accordingly. Want free-spirited, fun, tropical-inspired cocktails and sun-dappled settings? Stick with a summer wedding. 
Dreaming of luxury, snowfall and holiday sparkle? Try a winter wedding. 
Rich colours, nostalgia, and mulled apple cider are perfect for a fall wedding, and a spring wedding is probably your thing if freshness, pastels and a daffodil bouquet sound like your vibe. 
Skip Certain Dates. 
There are wedding dates you don't want to schedule. 
The weekend before tax day is not the best time to tie the knot—especially if one of you is an accountant or tax attorney. 
No matter what your career, you probably have your own crunch time at work, so don't marry then. You'll either be stressed or find it difficult to take off for your honeymoon. 
Also, your religion may dictate some times of the year, or even days of the week, that are off-limits. For other dates to avoid in 2019, 2020 and 2021, find a comprehensive list right here. 
Wedding Date Faqs
What Is the Cheapest Month to Get Married? 
Your budget may go a long way toward guiding you to the proper wedding date. For instance, June, September and October are some of the most popular marriage months, so prices are inevitably higher. 
You'll have to compete with a slew of other couples for your venue and all your vendors. 
The months of February and December are also wedding bonanzas due to Valentine's Day and Christmas holidays.
If you're looking to save on your wedding, choose an off-month, where you're more likely to get discounted prices and a better selection of venues and vendors. 
The cheapest months to get married are typically March, April and November. 
Days of the week also matter: Saturday nights carry the heftiest price tag but marry during the week, and the world is your oyster (venues may even bid against each other to get your business).
What Are the Most Popular Months for Weddings? 
Though it varies with geographical location, Saturdays in May through October are typically peak dates. Couples that want to avoid high heat—especially with an outdoor wedding—may choose to avoid late July and August. 
In recent history, the most popular wedding date has typically fallen in October, but early November has been gaining popularity. 
Peak dates will be even more competitive in 2021 and 2022 due to weddings postponed by the coronavirus pandemic. Avoid disappointment by booking your venue as soon as possible or being more flexible with your wedding date.
What Are the Least Popular Months for Weddings? 
Colder months—late November through January—typically see fewer weddings, but that doesn't mean those celebrations are any less magical.
What About Holidays?
If you've always wanted a Christmas tree at your wedding, or you'd love a heart-covered wedding cake, it sounds like you're a holiday wedding couple. 
A plus: Some holidays fall on long weekends, which might make it easier for out-of-town guests to attend. 
On the flip side, some guests may not want their holiday weekends upended by a wedding, so consider that as well.
What Holidays Should I Avoid? 
If you're looking at a more extensive guest list that will include more distant relatives and friends, it's best to avoid family-oriented holidays, such as Christmas and Thanksgiving. 
Guests are often spending time with family or vacationing on their own then. 
What Holidays Are Okay? 
New Year's Eve is famous, and for a good reason—the occasion already has a celebratory tone, and what could be more festive than aligning the beginning of your married life with the beginning of a new year?
Can My Wedding Date Affect My Budget? 
Your wedding date can majorly impact costs associated with your wedding. Many venues (and some vendors, particularly caterers) have seasonal pricing, with prices significantly lower in months that see less demand. 
The same is true for different days of the week—weekday weddings and Friday and Sunday weddings typically have lower rates than Saturday weddings. 
Floral availability and cost can also be impacted by season and holidays such as Mother's Day or Valentine's Day.
What Are the Luckiest Days to Get Married?
Are you a little superstitious, or do you want to honour your religious or cultural background by choosing a lucky date for your wedding? 
We get it. 
There's nothing wrong with making sure the planets align on your special day.
Jewish tradition believes that Tuesdays are a lucky day to wed. 
In the Torah, God says that the third day of the week is good. Meaning Tuesday is an excellent day for those who want to honour their Jewish heritage.
Got a little Irish in you? Then pick December 31st, New Year's Eve, for your wedding. This date is lucky for the Irish. Plus, what better way to start afresh year than with a new spouse at your side?
For those who want to honour Chinese tradition, dates with the number eight or nine are considered lucky. The word "eight" is close to the word for "wealth," and the word "nine" rhymes with "long-lasting." The Chinese New Year is also a highly auspicious day, though the date changes each year, depending on a complex calculation of lunar events.
Other Ways to Choose Your Wedding Date
Sentimental Value
Options include your grandparents' or parents' wedding date, the date you first met, when you started going out or the date of your proposal.
Milestone Marker
A date that would mark your 5th, 10th, 15th, etc., year together.
Forget-Me-Not 
A number sequence that is easy for you to remember, e.g. 5/5 or 11/12.
Bon Voyage 
The best time of year to travel to your honeymoon destination.
Ideal Weather
If you're planning on an outdoor wedding, when will it be most pleasant for a garden ceremony or open-air reception?
Family Availability
What timing works best for the people most important to you? Do they have holidays, pregnancies or health limitations to consider?
Favourite Flower
When is your favourite flower in season? Choosing your wedding date to suit will increase the chances that this beautiful bloom can be included in your arrangements.
Supplier Availability
Found a dream venue or vendor? Keep your date flexible to guarantee a booking!
Work Commitments
When will you have the right amount of leave available or be able to take time off work?
Piggy Bank
When will you have enough savings for what you would like to do?
Done Deal
You can snap up special rates at certain times of the year.
Lucky Number
Does either of you have several special significance you would like to include? Adding, subtracting or dividing your lucky numbers to create your wedding date is also an option!
Public Holiday
Many guests will already have time off or love the idea of a recovery day on a long weekend.
Breathing Room
Do you want to spread out events like birthday, anniversary and seasonal celebrations?
Favourite Time of Year
Do you love the idea of roaring fires and cosy corners, or is spring more your style? If you feel a connection to a particular time of year, why not make it extra special with the addition of your wedding!
Sometimes practical considerations will win over a romantic idea, and that's perfectly okay – the date you choose will become unique and significant once you are married!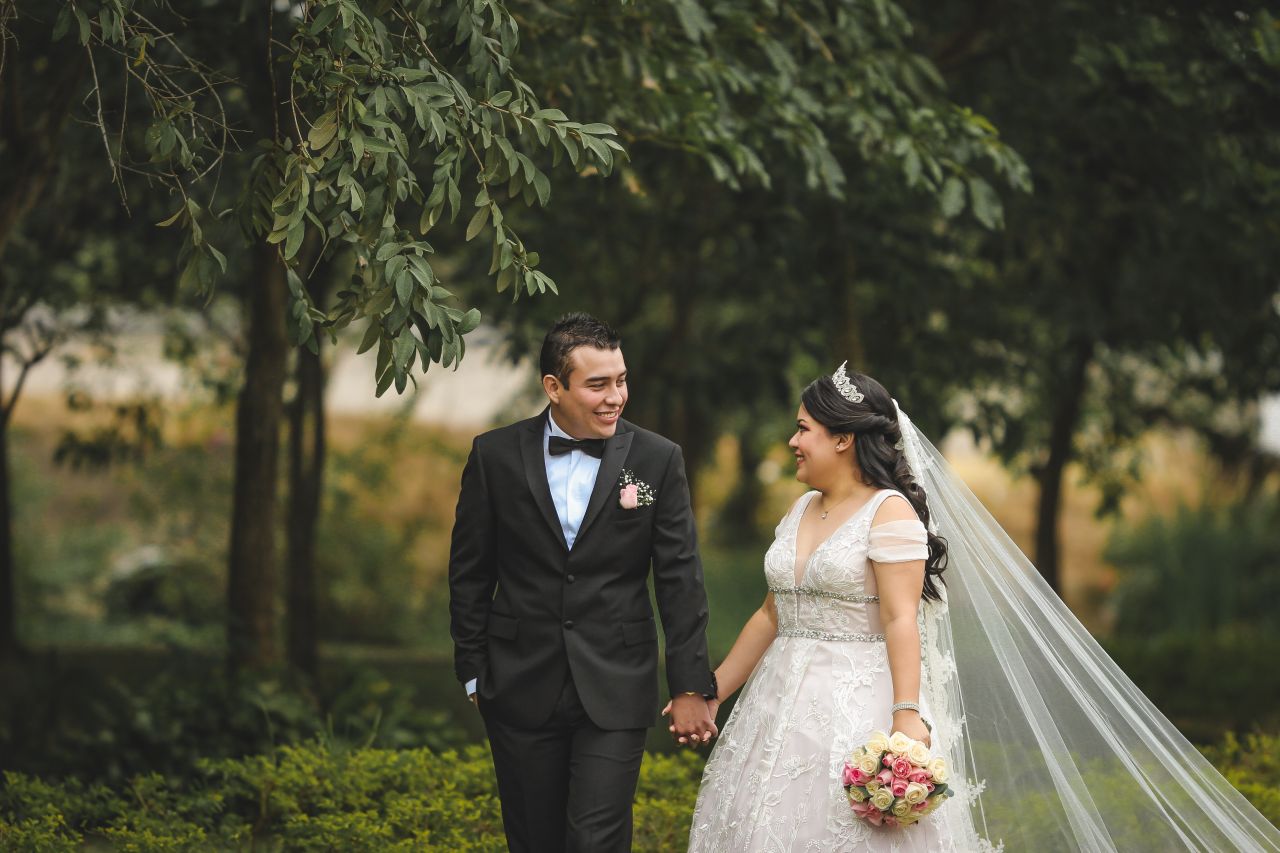 Astrology and Your Wedding Date: What to Know 
We are looking for a little cosmic guidance when it comes to selecting your wedding date? We asked a pro astrologist to weigh in. 
Auspicious Wedding Dates, According to Astrology: 
A New Moon. 
If we're talking about getting married, new moons are typically the best time because it represents planting seeds, starting something fresh, and growing from the ground up. Luckily, they happen once a month, so you've got options. 
New Moon During Libra Season.
The libra sign is connected to relationships, companionship, and togetherness. Coincidentally (or maybe not?), Libra season occurs between September and October—two of the most popular months for weddings.
New Moon During Capricorn Season.
This happens during the winter, but Capricorn represents longevity, endurance, and determination. 
A Solar Eclipse. 
Though rare—they only occur two to three times a year—solar eclipses are also considered auspicious. These are supercharged new moons. 
Jupiter Transit. 
Jupiter is the planet of abundance. It's known to be very benevolent and brings meaning, fulfilment, and prosperity.
Saturn Transit
Saturn is connected to hard work and discipline but most significantly represents where we tend to master things over time. 
If you're looking for a little good juju in the longevity department, consider this a great time to get hitched. 
A Saturn transit kind of seals a marriage. If Saturn's involved, you all are going to be married forever.
Ominous Wedding Dates, According to Astrology: 
Venus Retrograde. 
Venus deals in our love languages and relationships. 
When this planet is in retrograde, we have misunderstandings with our partner, and it's usually a time to reassess and reevaluate. 
Thankfully, Venus retrogrades once every 18 months for six weeks, so the window to avoid is small. 
Void of Course Moon Transits. 
Avoid setting anything in motion when the moon is not making any connection to another planet. 
Mercury in Retrograde and Your Wedding Date
When it comes to Mercury in retrograde, we hear about it regularly because it happens pretty regularly—three to four times a year—and is tied to the staples of our day to day routines: transportation, communication, technology, what's happening in our environments, etc. 
When this planet is in retrograde, our gadgets stop working, there are misunderstandings, we lose our car keys, traffic jams, and other minor nuisances and frustrations that interrupt our regular movement.
While some astrologers might advise you against signing contracts or making major decisions during this period because things could go awry, here is a more realistic idea: You still have to live your life. It's not going to ruin the wedding; they're just maybe some hiccups. And if you know this in advance, you'll adapt and adjust where necessary, as opposed to thinking everything is ruined.