Once you've said yes to the dress, it's time to choose your bridal jewellery. Most brides already know that they may need to forgo wearing a necklace if the gown has an intricate neckline. But as long as your ears are pierced, earrings always help to complete a wedding-day look!
Dramatic earrings can add sparkle to a relaxed look, while smaller studs complement a carefully put-together style. If the two-dress trend seems like too much for your taste, switching out your jewellery after the ceremony is a great way to change up your look. As with all wedding jewellery, earrings provide a wonderful opportunity to wear heirlooms, which can come in any style.
To achieve the perfect bridal look, there are many components to consider. The first step is landing your dream dress, of course, then picking the right shoes, hair, and makeup. One of the final decisions to make is jewellery. We know your engagement ring and wedding band will be the focus, and you might be thinking of forgoing additional sparkle. However, we suggest donning a little something as the finishing touch to tie the whole look together. For those who don't want to be decked out in jewellery, simple, modern earrings are the best choice as they're the easiest to wear with any type of dress or glam.
Your wedding photos will be with you for the duration of your marriage. When you look at those photos do you want to see your smiling face or do you want to see a trendy pair of bridal earrings that look out of place? Many brides spend large sums of money on their dress, makeup and hair. Shouldn't the bride be as critical with her choice of earrings? On her wedding day, the chosen bridal earrings should complement a bride's style, theme, and story.
Cosmopolitan events has proven itself to be an iconic wedding venue and function centre in Melbourne. Book today so you don't miss out.
So, what to choose? Are you confused? Here are some great ideas, please have a look!
Contemporary or Vintage Earrings
How about choosing a pair of bridal earrings that conveys the style and era? A pair of utterly vintage earrings can uplift a plain and classic wedding gown. When you are looking for vintage-style earrings, then consider antique silver or gold plating, pave set crystal stones, baguette crystals, intricate detailing, pearls or vintage-style scrolls.
For contemporary wedding gowns with sleek lines or fishtail can get along with teardrop stone earrings that are timeless.
Stud, Chandelier or Drop Earrings
A large, detailed and wide earring style is considered as the most glamorous choice, if your wedding gown is plain, contemporary, intricate detailing or has crystal embellishment.
Chandelier earrings are perfect when you are wearing plenty of large accessories and want to add sparkle to your overall wedding look.
Drop bridal earrings are considered as the sophisticated choice for the brides who want to look elegant and stylish. The long or medium drop earrings suit almost any style of a wedding gown, which makes it a great choice. If you want to look special on your wedding day without overdoing yet adding statement bling, then opt for drop earrings that are usually crystal or a mix of pearl.
Brides who want to keep it simple and understated can choose the stud earrings. A perfect pair of plain and simple studs proves to be the safest option when you are not wearing any jewellery at all on your wedding day.
Check out our top picks for Wedding Jewellery here to add that finishing touch to the perfect bridal look.
Long or Short Drop Earrings
Are you a bride who doesn't usually wear earrings? Then choosing a very short drop style is usually the best option. You will find there are plenty of extremely pretty and delicate wedding earrings styles, from which the tiny pearl droplets and crystal detail droplets look utterly chic and suit almost any style of bridal gown or dress.
You can think about choosing a very long, drop earrings with crystals, pearls, or tassels to add interest to your bridal gown. This style of bridal earrings is perfect for an Art Deco-inspired look.
A bride's wedding day is a momentous occasion. Each aspect of the day is a personal reflection of her style. From elegantly classic to bohemian chic to a myriad of styles in between, a bride's earrings should blend with her style choices. For example, if the bride is wearing a flowy, garden-inspired gown, her bridal earrings could mimic the flowered patterns in her dress. Earrings like the 'Lilac-Eyed Lotus' or 'White Forest', blend in with the garden style inspired gown.
Once the bride understands her style aesthetics, her bridal earrings should complement her hairstyle. If the bride chooses up-do, small button earrings with a sparkly stone will reflect the light. With her hair off her face, simple button earrings, like the Blue Topaz flower earrings, 'So Precious', are a subtle, yet beautiful, statement earring. These earrings could also be a bride's something blue! The simplicity of the button earrings places the focus on the bride's face for all her pictures.
Another aspect to consider when choosing bridal earrings is the other bridal jewellery. If a bride isn't wearing a necklace, a larger earring can compliment her gown. Chandelier earrings, which are more elaborate dangling earrings, would be best worn without a necklace. Chandelier earrings can be enhanced with gemstones, pearls or crystals. If these bridal earrings are chosen, the earrings become the statement jewellery item.
After deciding on a bridal earring style, the bride should choose the components of the earrings. Many brides choose to wear pearls on their wedding day. Long prized as a symbol of wealth and nobility, the pearl has several reasons for being associated with wedding days. The Greeks believed that pearls would promote marital harmony, and would prevent the bride from crying. Knights believed that pearls would keep them from harm. Today, pearls are popular with many brides and can be worn in a variety of styles.
One final consideration for bridal earrings could provide a reference to a location that has special meaning to the bride or the couple. For example, a delicate filigree style earring could be a reference to the first trip the couple took to Ireland. Perhaps a rich jewel-toned earring could refer to the romantic sunset where the groom proposed. The reference or importance does not have to be known to everyone at the ceremony, only hold special meaning to the bride.
Check out our post on Bridal Jewellery & Accessories.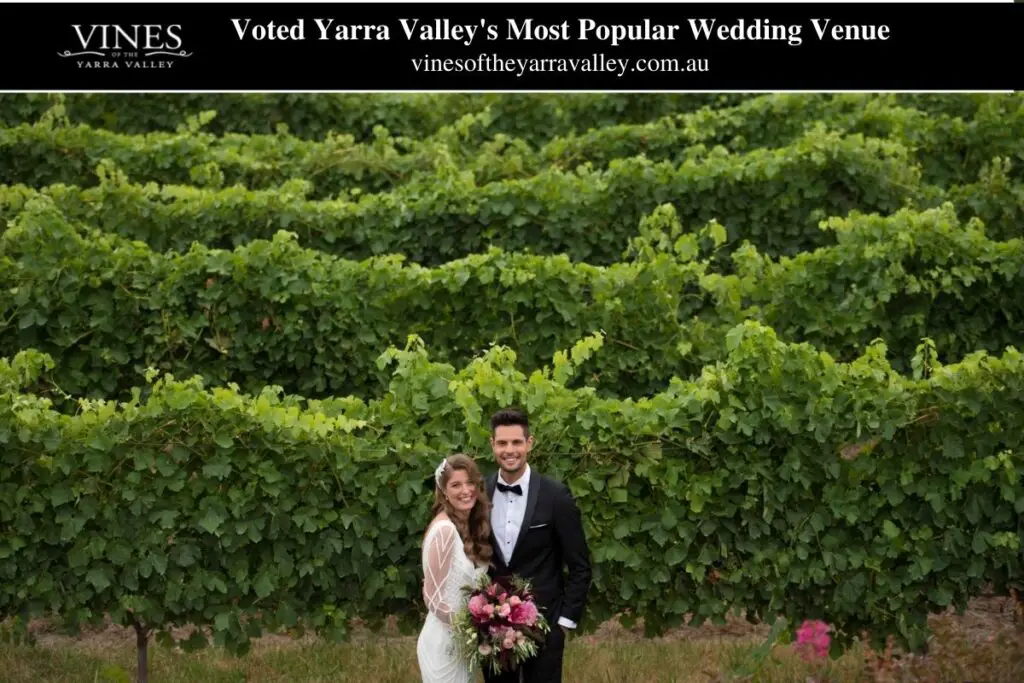 Tips For Choosing Your Bridal Accessories
Wedding planning is a whirlwind, and some parts of it are more fun than others. Are you paring down the guest list? Probably not your favourite task. But are you finding your dream wedding gown? That likely ends up a little higher on the list.
Now that you have a wedding dress that makes you feel like a queen, it's time to put the finishing touches on your wedding day look -- that means finding the right accessories to complement it. Here are tips to keep in mind when you start to look for bridal accessories.
Stay True to Your Style
Of course, on your wedding day, you want to look like a princess -- that's probably a bit different from your everyday appearance. But, you also want to look like yourself. After all, you'll enjoy the photos from this day for the rest of your life. After you choose a wedding dress that fits into your specific sense of fashion, start scouring the internet and bridal boutiques for accessories that also suit your style.
Keep It Simple
On a similar note, you should fight the impulse to go totally over the top with your wedding-day accessories. What's trendy now won't necessarily be trendy 20 years from now, and your wedding photos might go from heart-melting to slightly embarrassing. If you have any relatives who fell prey to the big hairpieces of the '80s weddings, then you've probably experienced this phenomenon firsthand.
Find Matching Metals
You don't necessarily need to match your bridal accessories to your engagement ring and wedding band exactly, but this is a good place to start. In general, jewellery metals fall into three categories: platinum, gold and sterling silver. Of course, there are also more modern metals, like rose gold. 
Use whatever metal your rings are made of as a jumping-off point to pick the rest of your jewellery. For instance, if you have gold rings, you could probably get away with silver earrings, but rose gold earrings would clash.
Dress Up in a Cover-Up
If you're getting married in the autumn or winter, you have one extra bridal accessory to think about: a cover-up. If you have a simple dress, a faux fur wrap, or a chic shrug could add a little flair to it and keep you warm at the same time. Complement your bridal look with a shawl, a shrug, a cozy piece of faux fur or another creative cover-up.
Get Creative with Shoes
When it comes time to choose the shoes you'll wear on the big day, you might be tempted to go for a simple pair of white heels. But consider this -- your gown is going to cover your shoes for practically the entire day. So why not have some fun with your footwear? 
For example, you could make the shoes your "something blue," swap heels for a pair of cute sneakers or find a pair of booties with a bright pattern.
Consider Your Neckline
Depending on your neckline, you may want to wear a necklace on your wedding day -- but not necessarily. If the neckline of your dress is rife with beading and lace accents, a necklace might add too much visual noise. However, if you have a classic sweetheart neckline, pick a simple necklace to accentuate the cut. If your dress has a straight neckline, feel free to go a bit bigger and pick a statement piece instead.
Know Your Gown Color
Whether you're choosing a necklace, earrings or a cuff bracelet, you should consider the exact hue of your gown when you select it. Not all gowns are simply "white" -- there's champagne, ivory, traditional bright white and many other options. Figure out which category your dress falls into, then choose jewellery accordingly. For example, a bright white gown will look best with light metals like platinum, but it may clash with gold.
Make Sure Jewelry Meshes
You might choose to accessorize with something other than metals -- such as pearls --, and that's fine, too. Just keep in mind that everything should go with your dress. If you opt for a simple, chic and elegant dress, statement jewellery probably isn't the way to go. You want to complement the style of your dress with equally sweet and simple accessories. However, if your ballgown is totally over the top, then your jewellery should be, too.
Don't Forget Your Updo
Brides no longer only decorate their earlobes and their décolletage -- they also jazz up their updos. Bridal vines, tiaras and bridal combs are just a few ways contemporary brides embellish their hair on the big day. Whether you plan to get an elaborate updo or leave your curls down to flow freely, think about incorporating a bridal hair accessory. There are nearly endless options to suit any taste.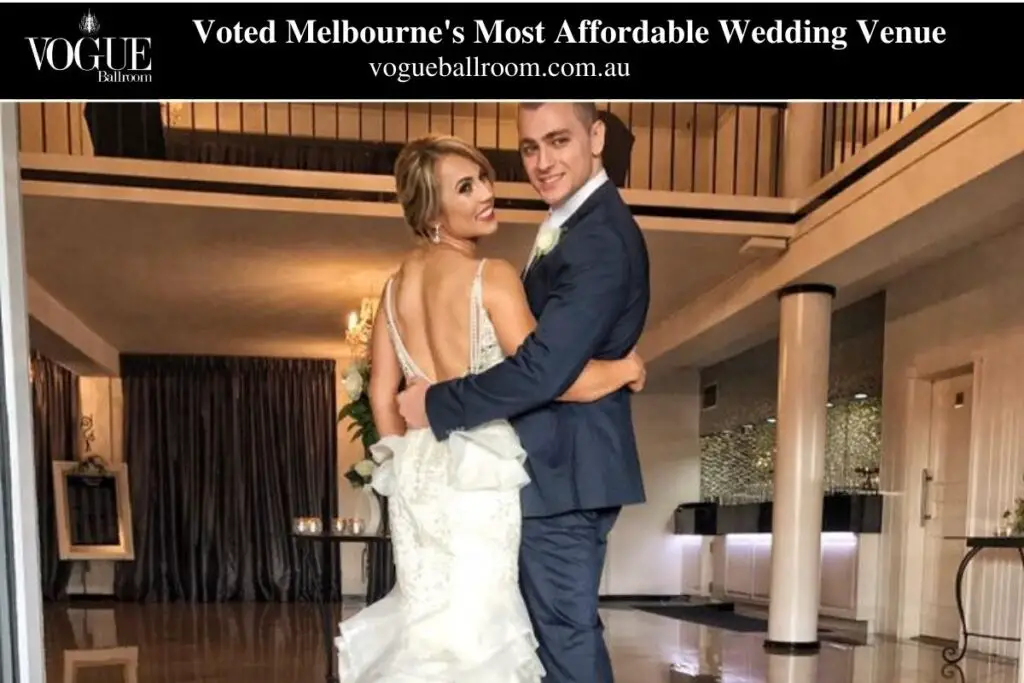 Keep Your Venue in Mind
You have one last thing to consider when picking your bridal accessories: your venue. The venue doesn't need to be the make-or-break factor if you love a piece of jewellery, but it can be part of your decision-making process. Again, if the venue is over the top, you can free to go in the same direction with your dress and accessories. If it's simple and casual, then keep your wedding day in the same general vein.
Choosing The Perfect Bridal Earrings For A Perfect Bridal Look
Planning a wedding includes planning what style of wedding dress to wear and the jewellery pieces that will match the dress. There are several factors to consider when choosing the perfect beautiful earrings to wear on your wedding day, such as the gown, the neckline, the hair, the budget, and of course, yourself! The bride.
A precious accessory
Our first advice, when choosing bridal earrings, is not to buy low-level jewellery for the occasion. It would not be the right context, and the guests would notice the lack of attention to detail since you will be the undisputed protagonist of the day. You prefer models in gold or silver, in the colour that best matches your dress and the shades chosen as the leitmotif of the wedding. You can buy them at a jewellery store or directly in the atelier, paying close attention to the combination with the hairstyle chosen and the overall look you want to achieve.
If you prefer to invest in other aspects of your wedding and don't want to buy new earrings for the occasion, you can borrow them from your closest family members or a special friend. They will be your "something lent" that should never be missing!
Dress Color
Traditionally, brides wear white wedding gowns while some brides go for a unique or coloured wedding dress. If you choose to wear a bright white-coloured gown, try bridal earrings with silver plating and cooler shades.
Necklines
There are various kinds of necklines, and these necklines play a crucial role when selecting your jewellery pieces. If your gown has any of the following necklines – halter, asymmetric, Queen Anne, high neck, illusion, and thick straps – steer away from wearing large necklaces because they can look overbearing and cluttered. Instead, try wearing a pair of elegant beautiful earrings.
Hairstyle
Your hairstyle preference will also affect the kind of earrings to wear. If you'd go for a hair up, consider wearing stud earrings or dangling ones. If you are wearing a large necklace, choose a simple but elegant pair of earrings that will not overpower them. If you choose to let your hair down, choose stud earrings and a large necklace to match the style.
The Budget
There are several pieces of earrings that you can buy at an affordable price. Shops such as EraGem provide uniquely designed pairs of studs and dangling bridal earrings. If you have an extra budget, you may also try customizing the design to match your preference.
The Bride
In selecting beautiful earrings to wear on your big day, never forget to consider yourself in the planning process. You surely do not want to lose yourself on your wedding day. Choose jewellery pieces that will show off your style and your personality.
The details to pay attention to
Bridal earrings must first coordinate with your face and features. It is an accessory that you can reuse on other occasions, so you must choose a model that enhances you, and that is in harmony with your features. If your face is round, you prefer long earrings with simple lines; if it is more squared, it is better to opt for a short and elaborate model; an oval or heart-shaped face can wear any model without worrying about balancing the shapes.
A further trick is to combine it with the wedding dress you have chosen for your wedding. If it's very elaborate and crowded, choose to wear a pair of small earrings that give brightness to the face without exaggerating: you will enhance your look in a refined and straightforward way. If the dress is soft and linear, you can dare with a richer and more articulated jewel that draws attention to your face.
Finally, don't forget to choose the earrings according to the hairstyle you will wear on your wedding day. You can combine a classic collection with short or lobe earrings or long and elaborate earrings, while with loose or semi-picked hairstyles you can prefer discreet and refined earrings that are not confused in the overall look.
Style advice
Some unwritten rules discreetly indicate which is the best choice to make. First of all, you must bear in mind that a wedding is a festive occasion in which the customization of the event and the search for detail is essential but do not exaggerate! Pay attention to balance correctly the amount of jewellery you will wear and their importance in visual terms: for example, if your dress is very simple and unglued, and you can afford to wear a choker full of details, choose a pair of sober earrings that give simplicity to your face.
Also, remember not to mix too many colours. The white dress can be easily matched to any colour, to be recalled in detail in the bridal outfit, but they should not be too many: our advice is to choose only one, although the best option is always to prefer neutral and refined tones.
Whether the bride chooses simple button earrings, traditional pearl earrings, or dramatic chandelier earrings, such as this pair of sterling silver hearts with freshwater pearls, the choice is completely her own. Her bridal earrings will always hold a special meaning in her heart. Every time she looks at her bridal photo or wears her bridal earrings for another occasion, she can remember her special day.
Frequently Asked Questions
The best thing about this stacking trend is that there are no rules. It doesn't matter how many rings you wear. Sounds pretty simple and awesome, right? Mixing and matching jewelry can sometimes become dull and boring, especially if you wear pieces of the same color.
One of the major rules for correctly pairing jewelry is that you absolutely shouldn't wear large earrings alongside necklaces: huge hoops or really decorated hoops should take centre stage, and your neck should remain bare. ... It's also the perfect solution for anyone who also wants to wear other jewelry.
The best thing about this stacking trend is that there are no rules. It doesn't matter how many rings you wear. Sounds pretty simple and awesome, right? Mixing and matching jewelry can sometimes become dull and boring, especially if you wear pieces of the same color.