The sparkler sends off… a new classic way to cap off a wedding reception. We love them, we do, but there's a lot of planning involved to make this send off a success. We've seen our fair share of the sparkler send-offs, some of which have been amazing, others have been duds. We're giving you a list of tips and tricks that can help you nail this grand exit. Take a look…
Assuming you have confirmed with your venue that a sparkler sends off is allowed, and you have decided on a safe, flat surface for the exit.
If you're considering using sparklers for your wedding exit, you're not alone. When I decided to use sparklers for our grand exit at my wedding in place of a more traditional item, there were very few places that I found to give me guidance or inspiration. Not very many couples were using sparklers at their wedding at the time. So, all I could find were a few photos of a grand exit being performed while the guests were holding lit sparklers. It took me hours of planning to come up with a strategy to make sure that everything went just right. However, the good news is that we had a wonderful experience in the end.
Wedding Sparkler send-offs are an amazing way to finish for an already perfect evening filled with friends and family. There are several things to consider for a magical sparkler exit if you want to make it flawless. So let's begin, here's how to do a wedding sparkler send-off that any bride and groom will want to remember forever.
Saying "I do" at Cosmopolitan events is an elegant and luxurious affair.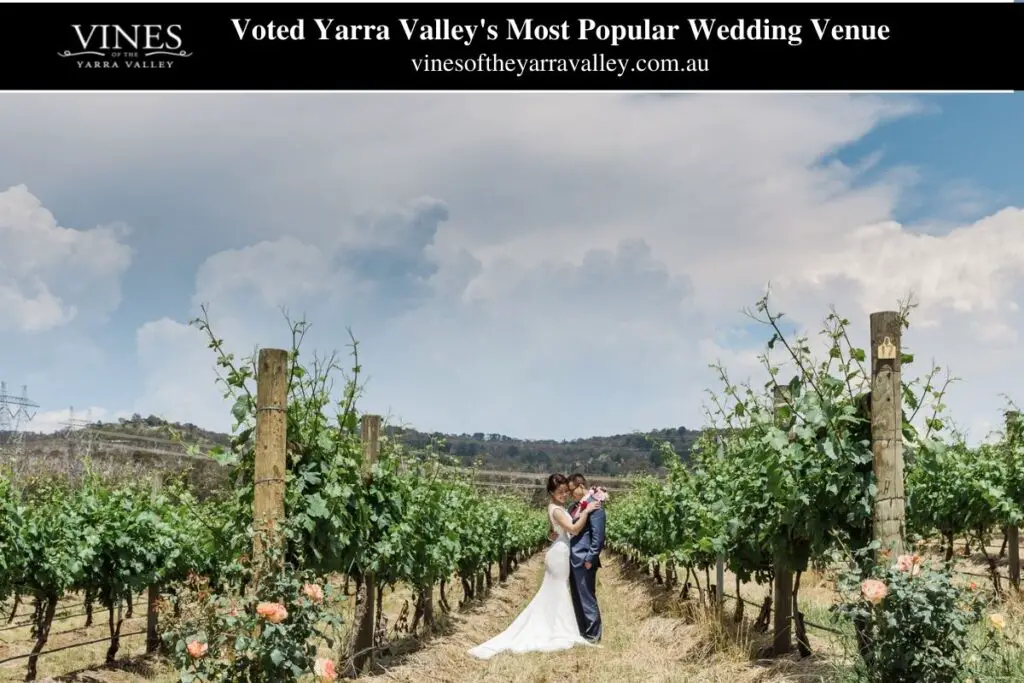 What is a Wedding Exit?
Most people are familiar with the concept of a wedding exit. However, I feel that covering the basics will be helpful for those who are just being introduced to the concept. First, wedding exits go by many names; including a send-off line, a grand exit, or a farewell line. Not to worry, they all mean the same thing.
Most of us have seen a movie that has the classic wedding scene where the bride and groom exit a chapel. There's music playing, doves flying away, and guests tossing rice or birdseed into the air. Lastly, they make their way to a car adorned with a "just married" sign and tin cans dragging behind it. This is the most sensationalised version that there is. But in reality, a wedding exit is usually much simpler than how they are portrayed in the movies. It only involves one or two of the things that I mentioned above.
Choosing the Right Sparklers for your Exit
Let's assume you've decided to have a grand exit at your wedding and that you're going to use sparklers during it. Next, you need to choose the right sparklers for your needs. There are a few different sizes available. Since you're probably not an expert on sparklers in general, knowing which size to choose can seem a bit overwhelming. Fortunately, it essentially breaks down to how many guests you will have at your wedding. Additionally, how long each one lasts plays a role, as well.
The average wedding these days will have 250 or more guests in attendance, and 36-inch sparklers are perfect for large weddings. Since they last for nearly four minutes, they give you plenty of time. You can make your way through your exit line without having to feel like you're rushed. Keep in mind that you need to account for the time it takes for everyone to get ready. They need their sparklers lit and to make your way down the whole exit line. Only 36-inch wedding sparklers will give you plenty of time to accomplish both.
Some couples prefer to have smaller and more intimate weddings. Unfortunately, the 36-inch version can be a bit of overkill in those situations. If you're only planning to invite 150 guests or less to your big day, 20-inch sparklers are ideal for smaller weddings. Frankly, fewer people are trying to light their sparklers, and the exit line will be much shorter in length. So, a minute and a half should be more than ample for that type of scenario. I don't recommend choosing a smaller size than 20 inches regardless of how many guests will be attending your wedding. Typically, they will usually burn up before you start walking down the exit line.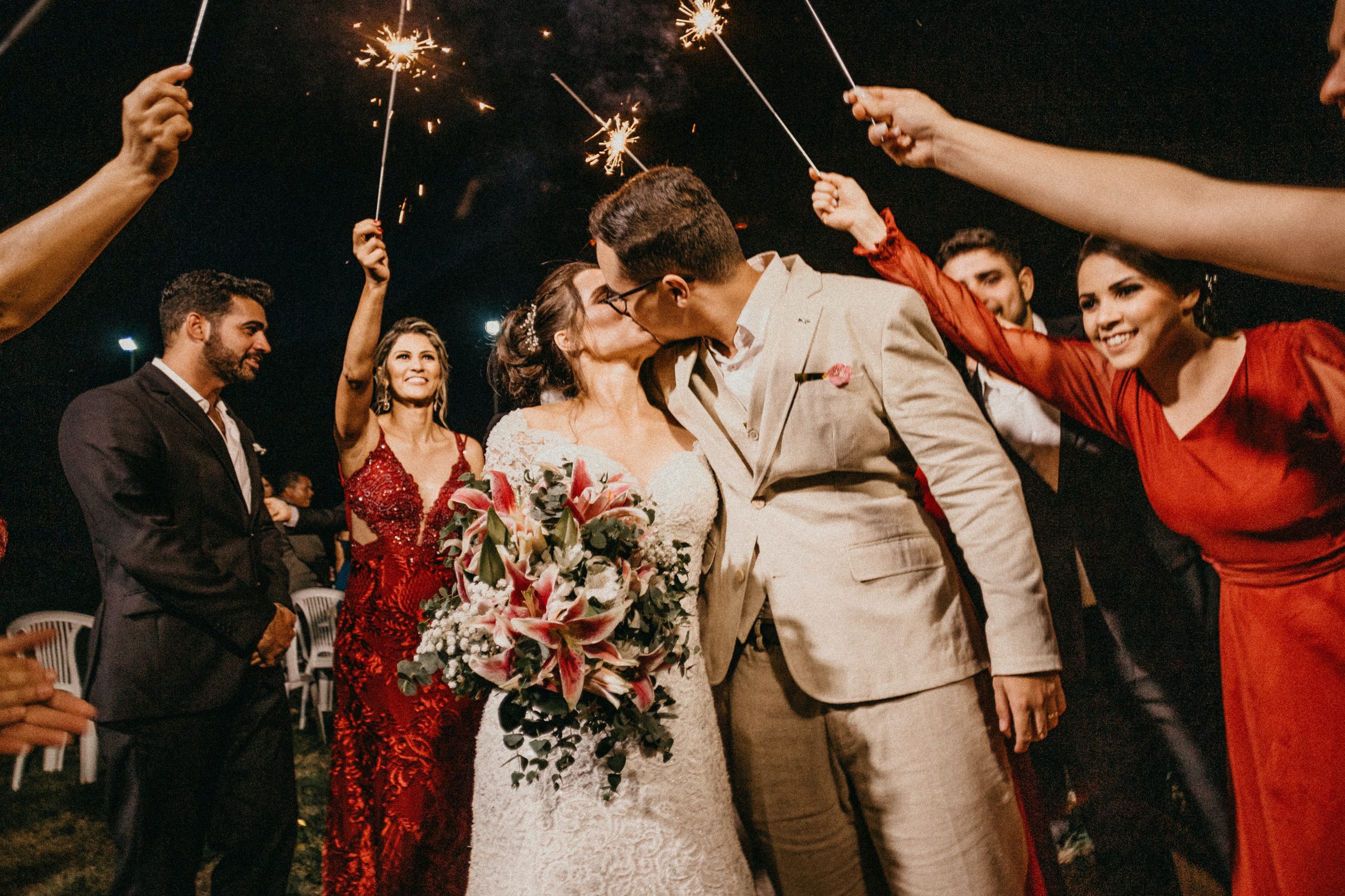 A Photographer's Perspective: The Sparkler Send-Off
This is the first in a series of posts aimed at helping not only my clients but anyone planning a wedding to get the most from their photography. Of course, hiring a great photographer is a good start. But there are certain things you can consider well before the day to help things go smoothly and create the best opportunity for your photographer. First up is the sparkler send-off.
You've no doubt seen images on Instagram, Facebook and wedding blogs around the web, showing these enchanting moments that look like they're straight out of a movie.
The secret is these moments are anything but spontaneous! It takes a little planning to nail the perfect sparkler send-off. So, here are some tips on how to do precisely that.
Buy Big & Good Quality Sparklers
With sparklers, size is everything! Bigger sparklers burn for longer, which means you get more time to enjoy your sparkler send-off. It also means your photographer gets longer to capture some fantastic images.
Also, not all sparklers are made equal. Some of the cheaper examples you can buy online are of poor quality, meaning they produce far less light, smoke a lot and even smell terrible.
I'd recommend ordering 16-inch or 18-inch wedding sparklers from a reliable source.
Buy More than you Need
I always suggest buying two sparklers per guest. One in each hand is twice the amount of light, and photographers love light! Buy a few extra if you want to partake in some fancy sparkler message writing, just the two of you.
Don't Forget Lighters
One thing that often gets overlooked is how quickly you need to get everyone's sparklers lit. There's no point buying extra long sparklers if all your guests will be fumbling around with matches for three minutes.
You can either order some sparkler flares which light several sparklers very quickly or just buy a box of disposable lighters to hand out.
Check with your Venue
Some venues are understandably concerned with the safety of using sparklers, so check if and where they allow them to be used. Of course, common sense prevails here, and you're unlikely to set anything on fire with one or two sparklers. But you can't always account for that one drunken guest that lights 50 at once and drops them next to your marquee. Or on a bale of hay.
Cosmopolitan events is your perfect wedding venue in Melbourne delivering fairytale weddings for the bride and groom.
Timing your Exit
One reason I advise my couples to consider doing their sparkler send-off earlier in the evening is that the more drunk people get, the more difficult they are to organise! Doing your sparkler send-off earlier in the evening, of course, means it's not really a 'send-off' anymore! However, it's still a fun thing to do with all your guests. If you have a band play at your reception, they will likely play 2 or more sets. Time your sparkler send-off between these and ask the band to announce it.
Organising People
Now you've got everyone outside, sparklers in hand, and it's really down to your photographer to speak up and get everyone where he/she wants them. Discuss with your photographer beforehand how you want guests arranged. Either two long lines of guests for you to run through, or just a big group of people around you. Both look great, and I don't think I have a preference either way. The traditional sparkler send-off would be two long lines, but a large group of people all around gives off vast amounts of warm, soft light and probably lends itself to more visually stunning images.
If you do go with the longer sparklers, I linked above, and you'd likely have time to combine the two. Run the full length of your line, then ask guests to follow you down to the end.
Invest in good sparklers 
The standard, 4th of July sparklers will not do the trick. They burn for no more than 30 seconds, and that's not enough time. When couples use these sparklers, the problem is that the guests who light theirs first at the front of the line have burnt out by the time the back of the line is sparkling. So you don't get the desired effect of lots of glowing sparklers at once. Instead, make sure to buy these long-burning sparklers designed especially for weddings. The 20 to 36-inch sparklers will give everyone in line a chance to light up and start sparkling before the couple makes their way through the crowd.
Buy enough and have plenty of lighters 
You won't need a sparkler for every guest, since it's typical that by the end of your reception some guests have already headed home. If you have enough for 75% of your guest list, you should be just fine. Of course, if you want to splurge and have a lot of extra sparklers, then your guests can each hold two sparklers adding even more glowing light to your exit. Please also make sure there's enough fire to light these puppies! One lighter isn't going to cut it 3 lighters won't make this an easy process. Grab a pack of lighters, say 5 or 6 or more if you can find or borrow them. This way, lighters can be passed out throughout the line allowing the process of lighting everyone's sparklers a lot smoother and faster.
Read more on What Is The Difference Between Wedding Sparklers And Regular Sparklers.
Prepare the guests 
Make sure you include your sparkler send-off in the reception's program. If you have a chalkboard sign that outlines when events are happening like the entrance, dinner, toasts, first dance, cake cutting, etc. make sure to include the big send-off too! This way, your guests won't run off before the send-off happens. A sign is one way of doing this, but it's also a good idea to make sure your DJ announces the sparkler send off clearly and gives instructions. Have your DJ announce to the entire reception that following the last dance of the evening, all guests are invited to make their way to the send-off location to grab a sparkler and get in line to send the Bride and Groom off in style. This way, guests who might have missed the "send-off" information sign will still know what's going on.
Put someone in charge 
If you have a planner, then you're golden. Make sure your planner discusses with your photographers how they would like the photos to be set up. Let's face it, most of this effort for the big send-off is to grab that iconic photo of it! So if your photographer isn't able to get the best shot, you might be disappointed. Have your planner or person in charge (Maid of Honor, sibling, or trusted friend with a loud voice) go over the best location, timing and lighting situation with the photographer, so everything is in place and ready for the perfect moment. When it comes time actually to make this send off happen, you'll have 20 to 100 guests standing around looking for direction. A send-off WILL NOT HAPPEN unless you have someone in charge of organising it. We promise So make sure someone is in charge of telling guests where to stand, passing out sparklers, handing out lighters, and helping to light. Many times in our experience, WE have turned into the sparkler send off organiser because there was no one else in charge. In our experience, this is how we feel the send-off should be organised:
Walk, do not run! 
So here's the thing about a sparkler exit you need to make the most of it. If you sprint past your guests, it's overall too quickly, and your photographer will have time for maybe 1 or 2 shots. Frankly, that's not enough. So, as we tell all of our couples before they make their exit "walk, do not run". Grab your bouquet, hold hands and with big smiles make your exit. Walking past your family and friends as they cheer you on. Cheer back at them, wave, smile at each other, and of course, smile at your photographer once or twice as well. We'll be working with low light and slow shutter speeds, we'll need you to move slowly in order to make these settings work to our advantage.
KISS HER! 
Please, for crying out loud, make it a point to go in for a big kiss as you exit! It's what everyone is hoping to see, and it makes for one heck of a photo. Make it a long one, make it a good one, and don't be afraid to do a little dip. Heck, don't be afraid to give the crowd a few good smooches. Make it a plan to stop halfway down the aisle for a good long kiss, then once you reach the end, do it again! As long as those sparklers are burning, we're taking photos. So use up all of those 2 minutes and stretch out the grand exit.
How To Properly Do A Sparkler Send-Off
Make sure your venue allows a sparkler send-off. Ask for a good location. Make sure there aren't any fire hazards (overhanging branches, dead leaves and dry brush)

Kitty litter, yes kitty litter. Get a big bucket from Home Depot (don't get fancy on this, it won't be seen in the photos). Get one of those orange buckets from Home Depot and fill it with a big bag of kitty litter. Try and get it halfway filled up. Don't use water. Why not? Water may not put out the sparkler quick enough. The sparkler runs so hotly that it may continue to burn in the water. Kitty litter will snuff out the sparkler quickly (you can use sand too).

Use extra-long sparklers designated for send-offs ( not the 4th of July kind). You want the long sparklers, so no one gets their hands burned or burns someone else. You want the sparklers at least 20" long. There are plenty of places you can google for this.

Depending on your number of guests, have at least 1 long butane lighter for every 10 guests. That way, when guests are directed to light up the sparklers, it will be done quickly, and most people's sparklers will last the same length of time.

Line up guests in two rows. Keep guests at a safe distance, so they don't burn each other when everything is set. The wedding coordinator will instruct everyone to light their sparklers together (by butane lighters and already lit sparklers). The wedding coordinator should have already prepped the bride and groom before they exit (hidden in the back somewhere)

The wedding coordinator will ask for all the guests to do a 10-second countdown when the guests hit 1 to place their sparklers in the air as the bride and groom exit.

If your wedding is ending late and you are anxious to ensure you have enough guests to be part of this fun portion of the wedding, do this on an earlier part of the evening. Plan this out with your wedding coordinator to see where it fits in.

Basic Safety Guidelines
Safety should always be your top priority when using sparklers for your wedding exit. A grand exit can be a recipe for disaster if you don't properly prepare ahead of time! Always make sure you have at least one fire extinguisher on hand just in case, and having one at both the front and back of the exit line is ideal. Also, you need to make sure you have a place for your guests to safely dispose of their used sparklers after your exit is complete. I suggest a few large buckets of water so you can make sure every sparkler is completely extinguished.
It's also imperative that you have first aid supplies on hand in the event of an injury. A proper kit will include items such as bandages and burn ointment in case someone has an accident and needs immediate treatment. Lastly, you want to make sure that you have your wedding exit between your ceremony and your reception; you definitely don't want to serve drinks to your guests before they have to be responsible and the sparklers for your wedding safely.
I hope that this definitive guide to using sparklers for your wedding exit will take the guesswork out of it for your big day. These tips are not only based on my own personal experiences, but also from the trials and errors of countless couples who have used sparklers during their wedding exits as well. I want to personally wish you the best of luck on all of your wedding planning endeavours! Also, I hope I could help to make your wedding exit a sparkling success!
Frequently Asked Questions
There are various sizes of sparklers, however, not every size is ideal for a wedding grand exit. A sparkler that measures 20 inches long typically has an average burn time of 1 and a half minutes. This 20" size is ideal for weddings where it anticipated that 100-125 guests will be present for the sendoff.
The person who lights their sparkler first is given the happy task of "Designated Lighter!" Have everyone line up with sparklers in hand. Sparklers will ignite each other almost instantly, so the Designated Lighter will be able to move quickly from person to person.
Always keep the sparkler horizontal or with the tip angled down slightly. This will help light the wedding sparkler faster. That's because the flame will want to naturally move vertical and ignite the sparkler's pyrotechnic compound. Going "with the grain" is always best way to light sparklers at a wedding.