Fashion stylists coordinate outfits from an array of clothing and accessories. They may dress mannequins for retail store displays or photoshoots and assist store customers with choosing apparel and accessories to complement their body type and lifestyle. There are several steps you will need to consider as you learn how to be a fashion stylist.
The work environment is often fast-paced, with travel possibly required or even relocation to significant cities for work opportunities. Stylists must keep up with frequently changing fashion trends and may need to put in extra hours to meet deadlines. 
Do you have an eye for fashion? Are you drawn to inspiring imagery, passionate about clothing and self-expression? Do you dream of being part of the fashion industry? If this sounds like you, you may wish to explore a career as a fashion stylist.
With your creative vision and a unique style, you could be setting trends, collaborating with brands, shooting magazine covers and bringing to life the pictures in your imagination. This article will cover what steps to take first, what your fashion styling portfolio should include and some myth-busting on what a stylist does.
Fashion stylists may work in retail stores, alongside modelling agencies, or with personal clients. They may work primarily in commercial fashion styling, unique styling, high fashion, editorial styling, and more. Increasingly, fashion stylists are self-employed and may make their living as digital influencers.
What Is a Fashion Stylist?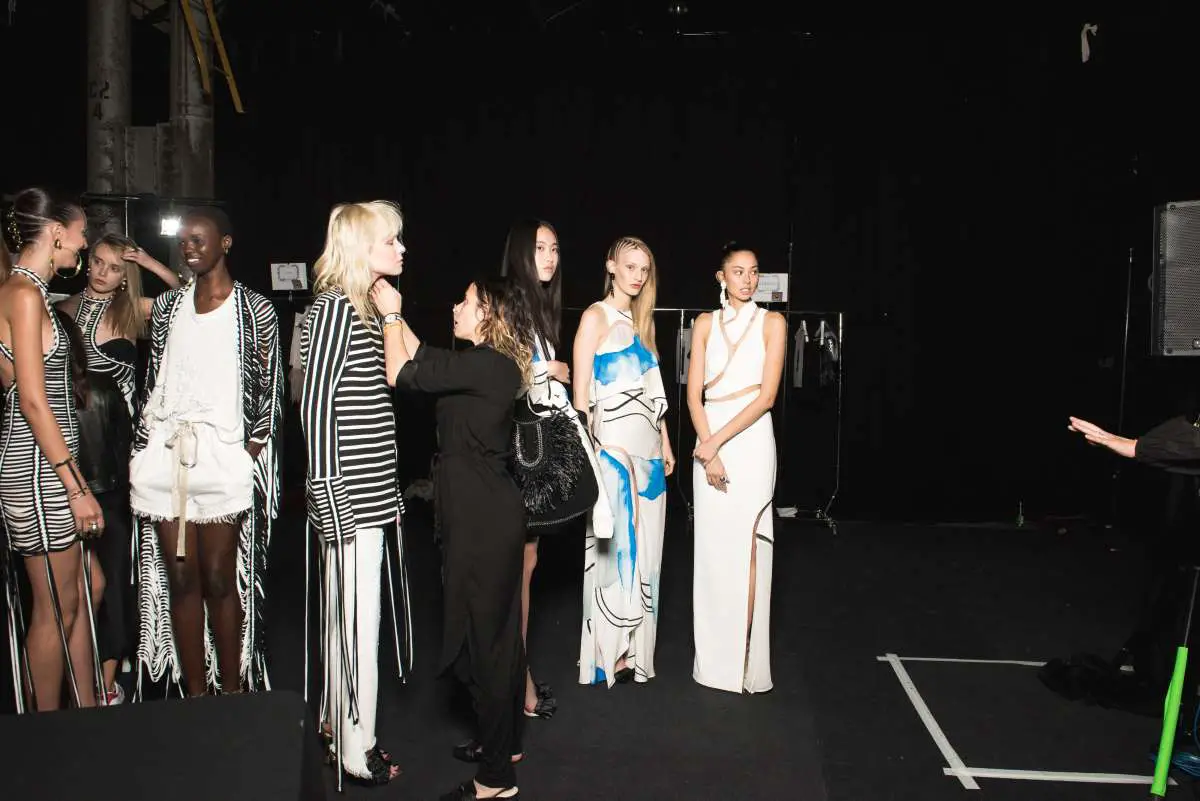 A fashion stylist is responsible for creating and coordinating outfits and accessories for a variety of clients. Stylists may choose clothing for models or influencers, as well as for photo shoots, retail displays, and mannequins.
It's also a stylist's responsibility to choose props and accessories for television and film. A fashion stylist is always ahead of the curve on upcoming trends and is the go-to source for fashion advice. 
What Does a Fashion Stylist Do?
In short, a stylist dresses people, using clothing to communicate. It could be to make somebody look and feel great, sell a brand or a particular item, or create an inspiring image.
It is all about telling stories with clothes. It ranges from editorial, where your focus is following an editor's brief to create a thematic fashion shoot, to personal styling where you dress real people for their real lives.
Although clothing is a vital part of the process, a stylist rarely only puts together outfits. They often work with a bigger creative team sharing references, developing concepts, experimenting, and collaborating to produce an actual outcome.
Stylists work with musicians, fashion designers and brands as consultants – sometimes becoming part of the design process.
Stylists may work as creative directors pushing the vision of a project or as fashion editors responsible for the aesthetic of a publication (networking and commissioning other stylists and creatives to contribute features and shoots.)
What Do You Need to Become a Fashion Stylist?
Do you have an eye for fashion? Are you regularly ahead of the up and coming trends within the fashion industry? If so, then you may wish to explore a career as a fashion stylist. With your creative vision and trend-setting style, your designs can soon grace the runways and magazine covers worldwide.
Land an Internship
Finding an internship at a fashion agency or house is an excellent starting point, especially if you want to be a celebrity stylist.
Much of the fashion industry works based on recommendations, so working as an intern and then as an assistant to a stylist allows you to learn from the best while also making meaningful professional connections. Internships give you the chance to understand the real stylist experience under the guidance of a mentor.
If you want to be a celebrity stylist, an internship at a fashion house or agency is an excellent place to start. A lot of this industry works by recommendations. Intern for a stylist or become their assistant.
The key is to develop a relationship with these stylists so they can recommend you.
Working with celebrities is, understandably, a tricky kind of professional breakthrough. Because of the nature of their jobs, stars tend to be wary of new faces—which is why a recommendation from another stylist is so important.
Celebrities are very private people. They like to have people around them who they're comfortable with.
Another essential part of being an intern? It allows you to hone valuable on-the-job skills that you may not have learned otherwise. Internships teach you how to start a job, finish the job, and go from the showroom to costume houses.
That's not the kind of thing you can pick up just by studying: It comes from natural, on-the-ground experience and a mentor who will show you the ropes.
Create a Lookbook
Begin to put together a lookbook or portfolio to showcase your work as a stylist.
The lookbook allows potential clients to see your best work so you can build a more extensive and high-profile client base. An appropriately crafted portfolio can help you land jobs and clients and kick-start your stylist career.
Working as an intern also allows you to start building your portfolio.
If you're unfamiliar with the term, a lookbook is a collection of photos that showcase your work as a stylist, the purpose being to show off your styling skills in the hopes of building a more extensive and more high-profile client base.
Live and Breathe the Fashion and Celebrity World.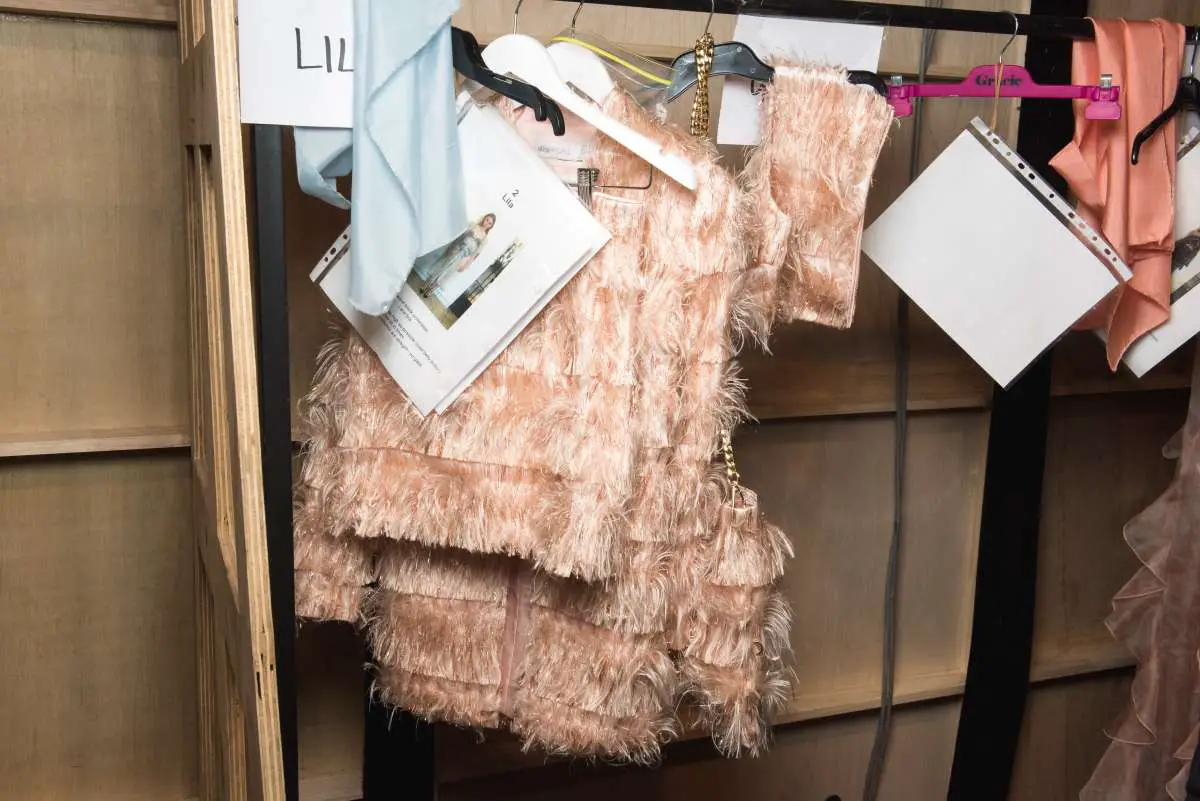 Know the ins and outs of the fashion business like the back of your latest manicure craze hand. Go to fashion shows, keep up with the latest trends, and study different celebrities and their looks.
What works for Selena Gomez may not work for Taylor Swift, so knowing the celebrity's style is essential.
As a celebrity stylist, you will be working with lots of different personalities and fashion tastes. So you want to make everyone happy and make them comfortable.
Knowing your audience is a crucial component for success, and the foundation is truly understanding what's going on in the 'biz.
Build Your Network
Use your internship or assistant position to begin polishing your networking skills. Connecting with other industry professionals helps you make valuable connections and create a reputation for excellence.
Word-of-mouth can make or break a career in the fashion industry, and you want to build a solid network to help earn a loyal clientele.
Building a network is critical. Over 80% of job seekers say their network has helped with their job search. Be proactive, attend relevant events, keep up to date with the latest fashion news and be active on your social media platforms.
If you don't know models.com, it's your new best friend. Exploring its massive digital database, you will see many shoots – editorial and commercial – are produced by the same teams. People build their networks and choose to work together again and again. 
So, get your networking boots on! Find people in the same position as you who are willing to collaborate, get your name out there, reach out to people in the industry and learn from the experts.
Do Your Research
While a day in the life of a fashion stylist can involve many the hustle and bustle, it often includes days in front of the laptop doing research.
Take the time to research different looks and stay on top of upcoming trends in the styling world. Many stylists use research to create new styles or anticipate needs and want for future photoshoots.
Believe it or not, a lot of computer time goes into being a celebrity stylist–a good portion of the day is spent in front of a laptop.
Spend a lot of time on the computer researching different looks, making appointments, gathering all the pieces for a look. It's a lot of screen time.
So if you think that celebrity styling seems like one long photoshoot, think again (although prepare yourself for gruelling days spent on set, too!). The best stylists are also great at planning, anticipating needs and hiccups, and staying on top of what's going on in the fashion and styling world through the web.
Hone Your Distinctive Point of View
Be sure to refine your aesthetic view as an artist and stylist. Taste is personal, and your style may not be understood at first by others. Nevertheless, you must be patient and passionate about your vision, and you need to believe in yourself.
A stylist's job is to interpret an idea and execute it. That's a process that can only be learned by going out there with your creative mindset and making it happen.
It goes beyond clothes. Styling is about aesthetics, politics, narratives, identity and creating value.
I don't believe styling is a skill in the same way pattern cutting or learning a different language. Many skills make you a great stylist, like good research skills, communicating visually, teamwork, answering a brief.
But the actual styling part – is not a skill. It's not about one handbag matching a specific pair of shoes or which colours must or must not go together. It's a lot more personal.
Styling can be transformative. It all depends on your viewpoint. Some stylists follow fashion and promote catwalk trends; others create more abstract, concept-led imagery that can completely change peoples' opinions on style or beauty.
Styling and creative image making within the fashion industry can be a force for social change, visual representation or political rebellion.
Get Ready to Hustle.
Sure, being a celeb stylist is a job (we definitely wouldn't mind doing it). But it also involved lots of hard work.
A typical day could include anything from running around town preparing for red carpets events to working on press tours and magazine shoots, not to mention juggling a couple of celebrity's clothes and accessories.
And it's not usual to work from early in the morning to midnight, so staying in fighting shape is a crucial part of this gig: Hollywood, after all, never sleeps—and neither do Hollywood stars and starlet styling needs.
Complete a Relevant Degree or Qualification
Getting a bachelor's degree in fashion merchandising will help you make connections, score internships and, ultimately, get hired.
As a fashion merchandising major, you'll learn about design trends, product development, marketing, manufacturing and more. It's a deep dive into the fashion industry that will open doors to becoming a celebrity stylist. 
Even though a degree isn't necessary for this field, taking courses and earning a diploma as a fashion stylist can give you an edge in a competitive market. Classes can help you better understand art and fashion history, hair and skin care, as well as the different types of stylist positions available, such as:
Personal styling

Editorial styling

Commercial styling
Editorial Styling   
Editorial styling is creating imagery for magazine shoots. These images are then used in both print and online publications.
Editorial is your creative work. It's not created explicitly to sell, and you're not working for a brand. Instead, you are commissioned by an editor to produce imagery for a magazine or a media platform.
An excellent way to see this in action is to pick up a magazine and skip past the advertisements (, brands create these and then the brands pay to place their campaigns in magazines, usually in the first 20-100 pages of a publication depending on how much advertising they feature.) Anything past the advertising is likely to be editorial content – articles.
Still, life shoots, interviews and portraits, and the most exciting editorial content for a stylist are the leading fashion shoots. In a magazine like Pop, Love, Self Service, Arena Homme Plus, these fashion stories can be many pages long (sometimes up to 100!) In more commercially targeted magazines like Elle, Vogue or GQ, a fashion shoot tends to come under 20 pages.
Editorial is where most stylists build their industry "portfolio", as it's generally an opportunity to be more creative. A stylish establish their name within the fashion industry and builds their creative and professional network.
From the slick, elegant simplicity of Joe McKenna's studio shoots, Lotta Volkova's rebellious anti-fashion vision or Patti Wilson's extravagant and theatrical storytelling – there's a vast scope for the kind of Editorial stylist you could become. Although the editorial is often unpaid or poorly paid, this is where we attract our commercial clients.
Commercial Styling  
Commercial styling generally works that is explicitly being created to sell a product as part of their marketing. Think advertisements, moving imagery, lookbooks, creative content for a brand's social media, even the catwalk show.
Almost all commercial gigs within the fashion industry are given to editorial stylists. Understanding fashion editorial is essential to build a successful career as a fashion stylist, balancing your "creative" work with the much better paid "commercial" jobs and clients.
Personal Styling  
Personal styling is about dressing an individual: helping them audit their existing wardrobe, shop for core items that they might be missing, and helping build their style.
Although you may work across editorial, commercial and personal styling as a stylist, it is essential to note that unique styling sits outside of the fashion industry.
It's not quite the same as styling a musician or a celebrity (somebody in the public eye) – where you work directly with brands and the press office, just like when working on a magazine shoot or brand campaign.
A personal stylist is responsible for helping individuals find their unique style and dress in a way that suits their body shape and lifestyle. A big part of what personal stylists do is establish what their clients need, followed by research and planning.
You can also establish connections with the teachers of your classes, which may help you find an internship and begin to develop your professional network. Supplementary courses in business management can also help you if you want to start your own business as a stylist.
Build a Portfolio
There are three golden rules for building your profile as a stylist: test shoots, networking, assisting.
Get yourself a bag of vintage clothes and a camera, or a friend with a camera. Find someone who looks interesting to model, a great location you can access for free or a blank wall in your flat.
Don't overthink it, just get started. The first shoots you do like this aren't going to get published in magazines, and you probably won't even put them on your Instagram.
It's about practising, having fun, building your confidence. As your test shoots get more exciting and you start to create imagery you believe in, be bold and reach out to more people to collaborate with.
Start showing your burgeoning portfolio to online editors, small magazines, independent brands. Remember, it is a marathon, not a sprint.
Gain Experience and Network
Gaining all of the required qualifications to be a stylist involves getting involved in the industry. Fashion stylist positions often require at least four to five years of experience, though some require upwards of eight to ten years of work in the fashion industry.
Entry-level fashion retail jobs can help you gain perspective on how various elements come together to create unique, ready-to-wear looks.
Stylist jobs often require skills in multiple departments, so learning things like becoming a men's stylist or working in areas like children's and intimates are good preparation. Entry-level jobs can also help you network and make contacts in the fashion industry.
Join a fashion organization to stay current in industry trends. You need to ensure they are up-to-date on ever-changing fashion looks. Joining a professional organization can connect you with resources, including the latest fashion news, professional development training opportunities and fashion industry events.