You won't buy it if you can't picture it. Lookbooks are how brands and retailers use photography to literally "picture it" for customers.
"It" isn't just the product. Plain white background product photography has its place, but to speak to your customer, you need context; in other words, a fully styled outfit and inspiring location.
Creating a collection is not just about designing garments, selecting fabric, and pattern-making. A group also has steps after the samples are created; from advertising, runway shows, and photoshoots, you want to sell your line successfully.
The photo shoot-also known as a campaign or look book shoot in the fashion industry is the primary tool to marketing your collection to buyers, editors, and press.
The ideal time to shoot your campaign is before your runway show, so your photographer will have time to edit and finalize proofs so you can launch the collection on your website and social media to the public the day after your show.
What Is a Lookbook?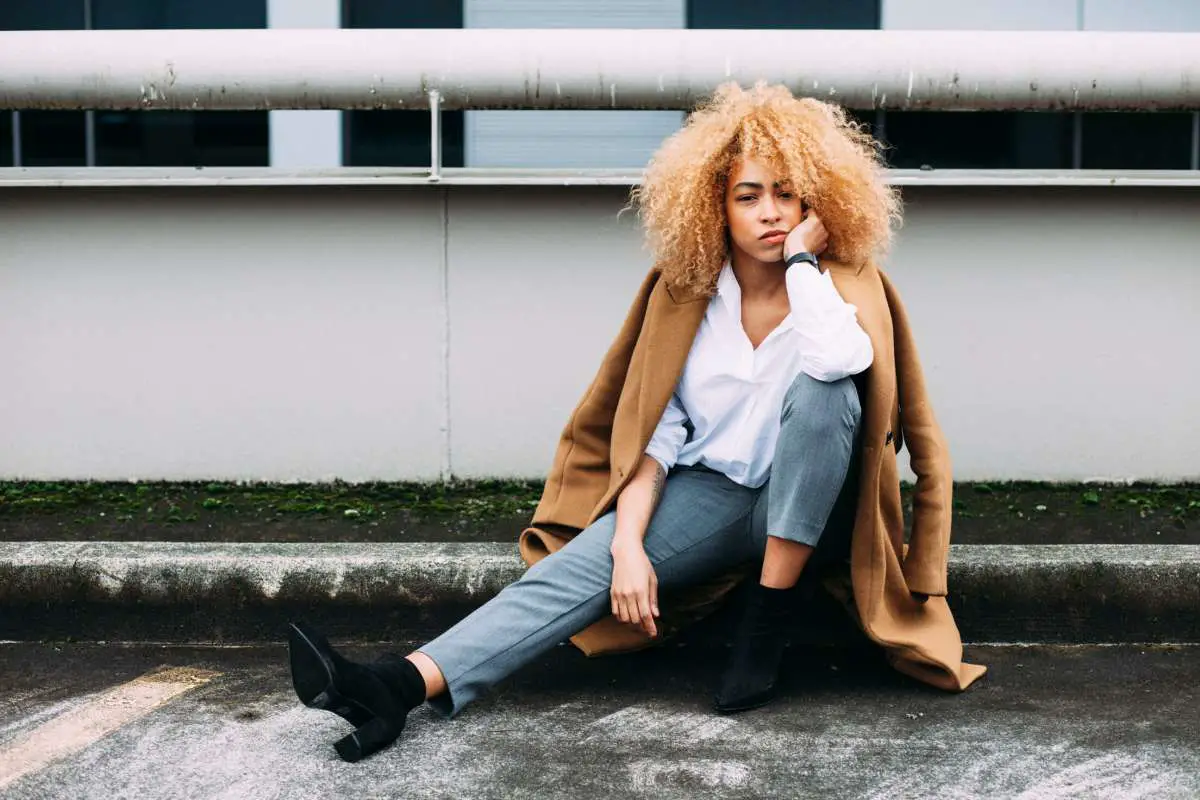 A lookbook can be interpreted in many ways depending on who you ask. The simplest way to explain it is that it's like catalogue photography but with a lifestyle setting.
In other words, expect to see models in real-life backdrops rather than a plain background in a studio.
What makes a lookbook any different from an editorial, then? The most obvious answer is that a fashion lookbook doesn't have the visual narratives that fashion editorials have.
Lookbooks are also easier to shoot than editorials. It doesn't involve complicated poses. In fact, in most cases, having models stand up is all you need to do to create a lookbook photo.
Fashion brands often use lookbooks for their website and social media. Because they show a lot of personality and colour, they tend to engage more consumers than catalogues.
The lookbook's purpose is to show people different ways of styling clothes. Unlike a highly stylized editorial, a lookbook depicts realistic ways of wearing an ensemble. That's why most people relate to them a lot.
Why Shoot a Lookbook?
The term "lookbook" is a broad one. It's putting fully styled "looks" together for your customer to help them make purchase decisions. Most customers will buy the whole look if they like it or be inspired to purchase an item they might not have otherwise because you showed them how to wear it and style it.
It's also a chance to show the customer your brand's personality and elevate your perceived value by presenting high-quality content. If you have creatively inspiring content, it can lead to free marketing through social shares, pins, re-grams, etc.
Let's walk through the process of creating your purchase inducing, Pinterest inspiring, re-gram excellent lookbook. It may look overwhelming, but it's easier when you take one step at a time.
Pre-Shoot Planning
Budget
It's always best to assess your budget first. You don't want to start planning, hoping, and dreaming up a fantastic concept, only to realize you can't afford to make it a reality.
Creative Direction
Now that you know how much budget you have to work with, you can brainstorm your creative direction. A mood board made up of tears is a great place to start.
Pulling tears can be physically tearing what you like from catalogues and magazines, taking screen grabs of other websites, pulling past work of your own, or making a Pinterest board.
Whatever you do, it's a good idea to put it into a sharable digital format so you can easily share it with other members of your team.
It's essential to review and keep in mind the product you are shooting while pulling tears to make sure there isn't a disconnect between what you envision and the development you have to work with.
For instance, you might love the look of a shoot that took place in a sleek modern home, but if your product is bohemian, you will have a hard time making that vision successful.
After you have assembled your mood board, you can determine if you want to achieve your vision in a studio or on location somewhere.
Booking
Hiring the right people is just as important as having a great product and even more important than a great location, in my opinion. Quality talent makes quality photos. If you have talented people, they can make a less than ideal location look fantastic.
This is not to say location isn't essential because location can elevate your photography; when you have talented people and a unique place, your photos can become inspirational. For a lookbook shoot, you'll need to book the following:
Photographer: You can't create a good piece of art without a fantastic artist.

Model: Pick someone you think is a good fit for the brand and whom your customer will identify with. A good model knows their angles, what expressions look good on them, how to take direction, and how to look natural. If you don't pay for a good model, you might end up having to take a few hundred photos to get one you like. A good model will save you time (which is the same thing as money).

Stylist: Depending on what you need and what you can afford, a stylist can be a precious member of your team. They can help you put the looks together, source accessories, create shot lists, make the product fit flawlessly on set, and assist with creative direction consistent with the outfits.

Hair & Makeup: Looking good on camera is different from looking good to the naked eye. It's worth bringing in a professional who knows hair and makeup for photography; for example, you may want your model to have a smoky eye, but the flash creates shadows intensifying that look. You want a makeup artist who knows how to adjust for lighting to achieve the desired look on camera.

Brand Representative (You): This is usually an art director or creative director. If you are on a tight budget, this same person might be handling production tasks like arranging lunch, managing the shot list, location, transportation, etc.

Producer or PA: If you can afford one, you want one. A producer/PA allows the rest of your team to focus on their primary roles. They'll get lunch, manage transportation, permits, send call sheets, help with setting up and steaming, and anything miscellaneous that comes up.

Location: If you're shooting in a studio, you need to book time if the photographer doesn't already have their own space. If you're shooting on location, you may need to acquire permits for public spaces, rent a private dwelling, or get permission to shoot on a hotel or other business property.

Set Designer and Prop Stylist: If you are shooting in a studio and have something unique you want to create, you may want to hire a set designer and a prop stylist to bring the set to life. Looking good on camera is different from looking good to the naked eye.
Shot List
Please don't have a photoshoot without a shot list. No one on your highly skilled team of professionals will have a clue what's going on if it's only in your head. No one on your highly experienced team of professionals will have a clue what's going on if it's only in your head.
Even if you don't know precisely what each look will be, you want to map it out as close as possible beforehand. Tears help if you have them.
The more you can predetermine, the more you will be able to shoot; it also allows you to work through problems before the shoot instead of during the shoot, saving time.
At the most basic level, your shot list should include a list of looks (and the products in them if applicable) and some creative direction for each shot.
This is a great place to utilize your stylist: they can help you create the looks and brainstorm styling and accessories to make sure you are on the same page, helping both of you do your jobs better.
Be realistic about how much you can shoot. Depending on the pace of your shoot, in my experience, you can shoot anywhere from 10 to 30 looks for a lookbook in one day.
Keep in mind the number will be on the lower end if you have multiple locations in a day or want to be meticulous with each shot. It's wise to prioritize your shot list in case you run out of time.
Tips for Planning a Fashion Photo Shoot
Select a Reputable Photographer 
Photographers can make or break the photos. Not only in their photography quality, but their aesthetic and how well they work as a part of their team will affect the result.
Find a photographer that is professional and willing to sign a contract to prevent copyright confusion, inappropriate behaviour, unprofessionalism, and pricing miscommunication.
Host a Model Casting
Finding a suitable model can be difficult due; to having too many options or not enough depending on where your company is based.
Hosting a model casting will also narrow down your city's selection of models to the models who are prompt, efficient, passionate, and make an effort because they made an effort to attend the fitting.
You do not want to book a model that does not reflect your work ethic or does not fit in with your team.
Plan, Test, Fit 
From personal experience as a designer who has shot many collection campaigns, it may seem obvious to plan the hair and makeup, but testing the whole look on the specific model with the same hair and makeup artist will prevent the model like what you predicted.
Still, you have to live with it because of the lack of time.
Planning, testing, and fitting everything before a photoshoot is essential to the process because the photographer, hair and makeup artist and stylist all cost money that will add up if you do not manage deadlines before the shoot.
Hire Helping Hands 
Some designers may assume all you need is a photographer, model, and clothing rack for a successful shoot. Other designers may think all you need is a stylish photographer, hair and makeup artist, and a model.
Because of every garment, accessory, prop, angle, fitting, and look, your team will be stretched thin if you do not hire additional assistants to steam clothing, organize looks, and keep it all going.
Even if you are on a budget, reaching out to community colleges and finding help that will work just for the experience is a great way to use your resources.
Simplify
If you go into the shoot expecting to photograph in an editorial location, with five models, distracting lighting, and props, the node will not only distract from the clothing; it will be a messy photoshoot and messy end product. Simplify with one model, a simplified background, and refined looks so that you can focus the vision on the poses and the clothing.
Look at Fashion Lookbook Examples
A great way to learn how to shoot a fashion lookbook is to browse through a few examples. Almost every fashion brand has one online. Instagram is also a perfect platform to see what type of pictures a clothing company offers quickly. Take notes on how each brand executes different looks.
Please pay attention to how they mix and match different outfits to create eclectic styles. That way, you'll find it easier to figure out which companies will work for your pictures.
It would help if you also looked at the model poses. Most of them are simple and are easy to execute. But knowing which positions are perfect for your lookbook will save you a lot of time directing people.
Finally, study the vibe of every lookbook you browse through. Fashion companies all strive to create a brand personality. Some of them like a rugged look, while others opt for a more quirky mood. Please find out how each brand shows its style by looking at poses, backdrops, and the clothes themselves.
Do models in the images smile all the time, or do they always look serious? Are the pictures bright and colourful, or are they plain and simple? How do they make you feel?
Knowing how these elements affect your feelings can help you develop the vibe of your lookbook later on.
Ask Friends to Model for You
What makes shooting a fashion lookbook appealing is that you don't need a big crew to pull it off. Of course, it would always help if you have a makeup artist, stylist, and model. But in most cases, a stylist/model combo or even just a model is all you need.
And if you don't have a big budget for a lookbook, you can always ask your friends for help. Perhaps they'd be interested in either style or even model clothes.
After all, we all have at least one or two acquaintances who want to pose in front of the camera. If you don't have money to hire anyone, you can offer newbies your photos in exchange for their service. This is known as Time For Print or TFP.
Shooting Your Lookbook
You've planned meticulously, assembled your crew, and now the big day is finally here! If you hired the right people, they would all bring what they need to get their job done. Here are a few things for you to keep in mind:
Be the First One There. 
You don't want to be rushed. You want to have time to brainstorm with the photographer during setup and handle any last-minute roadblocks or issues.
Prepare for the unexpected. Supply the product that needs to be shot (unless you choose to hand that off to the producer beforehand).
Have your creative brief or mood board and shot list printed out (or in an editable digital document on a portable device) to reference throughout the shoot.
You'll want to be looking at the shots to make sure they match your vision. Being able to mark up your documents is important because things will always change on the fly, and you'll want to make notes or move items around as needed.
Don't Forget the Snacks! Photoshoots Make People Hungry.
Stay on task and be aware of your shot count throughout the day.
The first few looks always take the longest, but once you get in the groove, you want to keep that flow going as long as you can. Snacks help. Did I mention snacks?
Bring some way to play music. Nothing makes a shoot more awkward than silence.
Using the Photos
Now you have awe-inspiring photos. What do you do with them? Whatever you do, don't waste them! If some shots don't seem to tie into the rest, consider making a few shots into a second lookbook. Use the photos, use all of them, and use them for as long as they are relevant to your season.
Use the photos, use all of them, and use them for as long as they are relevant to your season. Wherever you choose to use the images (online lookbooks, Instagram, Facebook, store signage, web banners, product details pages), be sure of a few things:
Make the photos "shoppable." Whatever platform you are using, be sure to make it easy for your customer to find the products quickly to convert and purchase.

Align timing across channels and mediums you are using to showcase the photos to show a cohesive brand image to your customer.

Be very clear on your usage rights for the images (from photographer and models), and don't break out of that agreement. Most terms are for either web, print, social, or advertising for 6-12 months.
Why Does My Fashion Brand Need a Printed Lookbook?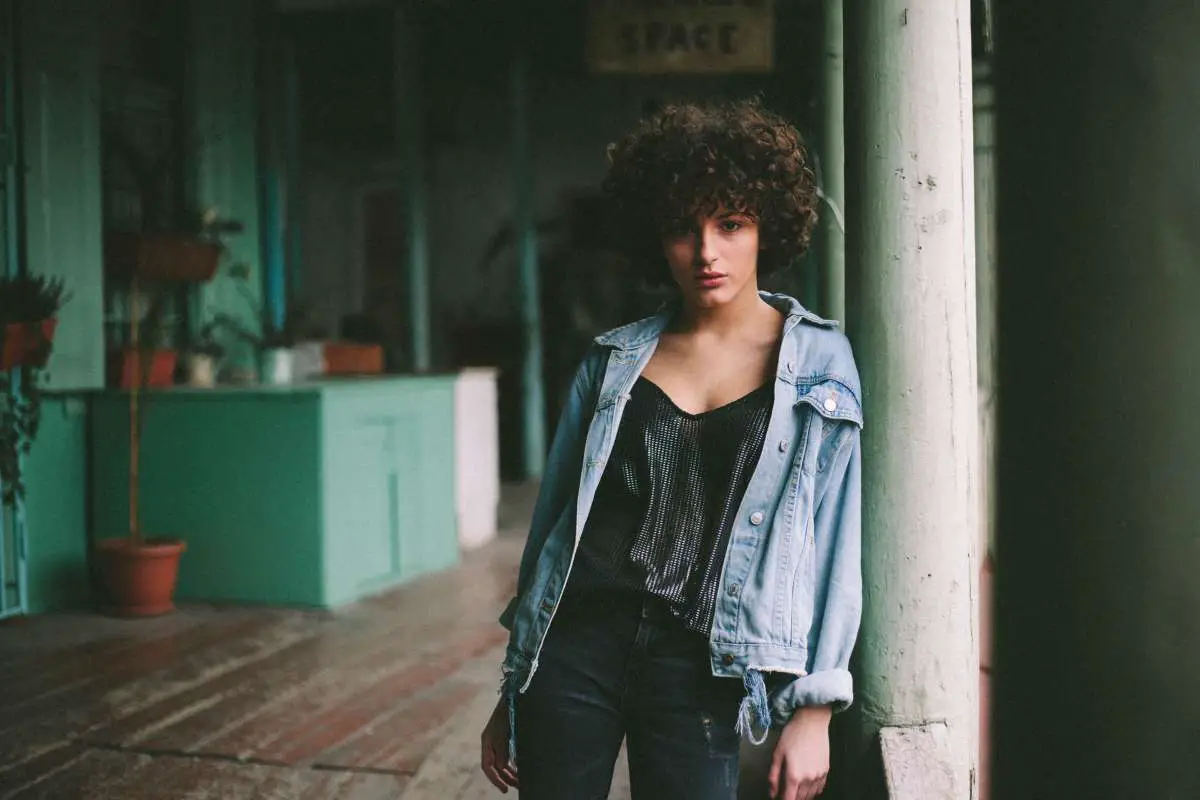 Some designers use digital lookbooks: a dedicated section of their website that shows the different looks and collections they're trying to promote.
And while having an online lookbook is helpful, there are plenty of reasons why having a printed lookbook will give you an edge (and there's no reason not to have both).
A high-quality printed lookbook can help your brand by:
Getting you noticed. A printed brochure shows that you take your work seriously and that you've invested time and money into a professional display of your products.

Making your brand look bigger. Suppose you're just starting, or you're a small company. In that case, it can give buyers the impression that you're a more extensive operation with a bigger budget, already reasonably successful and therefore more likely to be reliable.

Lasting long enough to get read. Emails and links sent to fashion buyers and consumers rarely get a second chance if they arrive at the wrong time. On the other hand, a printed fashion brochure can sit on someone's desk until they've got a spare few minutes to give it a good look. It's likely to be put on a pile along with the competition, but it's still something concrete – a buyer is much less likely to trawl back through emails to find your proposal.

Being immediately on-hand and ready. You never know when you might meet a potential buyer or customer, and a printed lookbook can work just like a business card: it's enough to whet their appetite before you invite them to see your collection correctly.
Conclusion
Creating lookbook photos is one of the easiest ways to learn fashion photography. It's not as dull as catalogues, but it's also not as intimidating as editorials.
Try it, and don't forget to take notes as you do it. It will teach you so many lessons, from finding the perfect light to directing models. You will surely need them once you start delving into the more complex genres when shooting fashion.