As a successful business owner, your brand will benefit from the opportunity to share photos and or videos of your products and services from time to time.
Whether it's headshots of key executives, a group photo of staffers, product photos and videos, besides a great professional photographer and stylist is also an essential part of your brand management squad. 
For most early-stage fashion brands, e-commerce and Instagram are not just important touchpoints, but the primary way customers interact with their brand. Brand imagery and especially lookbooks are therefore an essential tool in engaging and converting customers. 
Reasons to Hire a Stylist for Your Next Photo Shoot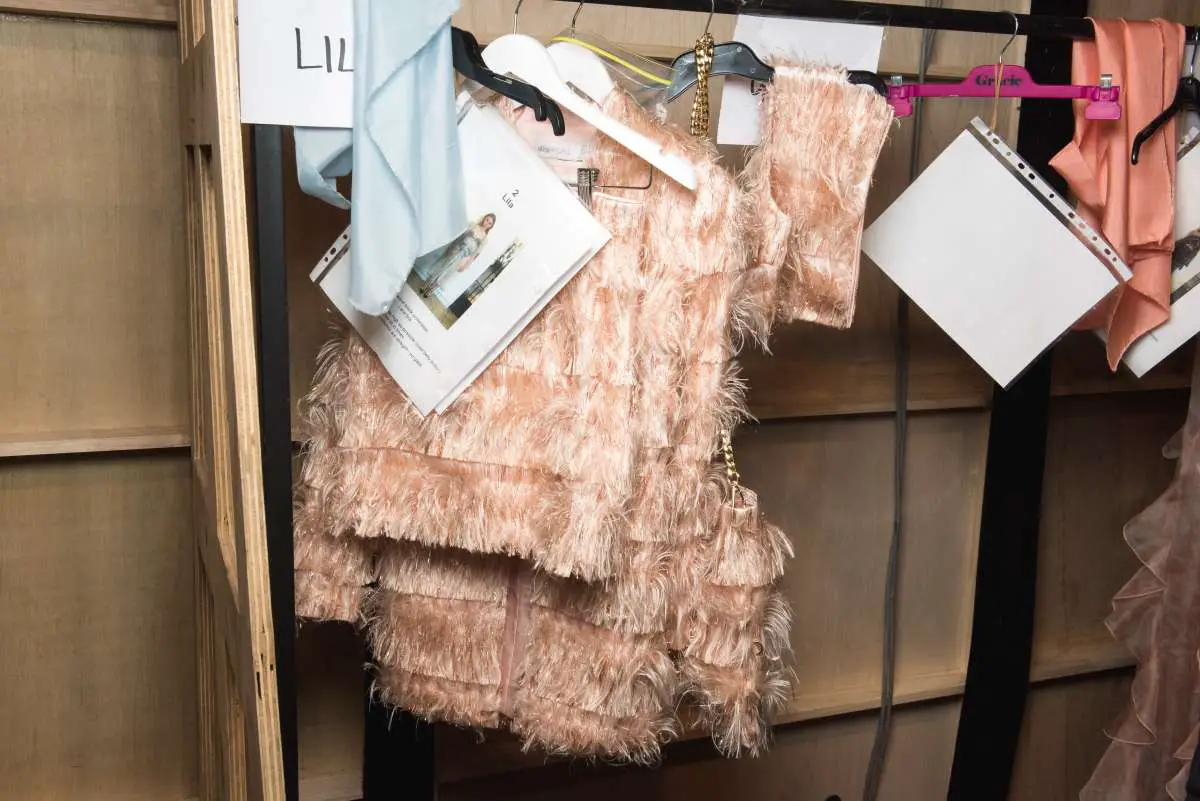 Establish & Align Your Brand With Your Image
All great stylists share one characteristic in common. Stylists are great listeners. Your stylist will be able to listen to vision and seamlessly integrate your personality, lifestyle, objective, story into visual art representing your brand.
Save Time, Save Money, & Energy
Neither time, money, or energy are limitless. By enlisting the services of a stylist, you are bound to save time by eliminating hours of shopping for items that don't fit or flatter or align with your brand. 
You'll save money since there will be no second-guessing outfits. Your wardrobe will no doubt be succinctly streamlined. You'll have exactly what you need and nothing extra.
Having a stylist will also save energy. Eliminate any stress and strain with procrastination. Don't forget the nightmares that can be returned.
Elicit Confidence
You must show up to your photoshoot completely confident, warm, and open. All that positive energy will undoubtedly show up behind the camera and help you connect to your customers.
Two Heads Are Better Than One.  
A good stylist will listen to your vision and merge them with their creativity to produce a great shoot. Remember, a stylist's job is to make the photographer look better!
Your ideas are great, I'm sure! Why don't you combine them with the views of other experienced professionals to create a shoot that sets your work apart?
Wedding Blogs and Magazines Want to Feature Photographers Who Connect With Other Vendors.
They see enough submitted posts by DIY photographers. I suggest you work with and credit a stylist to help you appear even more experienced and legit and make your submission stand out.
On the Photoshoot Day, Your Job Should Just Be Taking Pictures. 
Leave setup and staging to a stylist! After shoots I style, I repeatedly hear how stress-free and focused the photographer felt. They were able to focus on the art of photography; imagine that!
On the other hand, I also hear many regrets when a stylist isn't brought on board, including I thought I had enough product, but the scale was off, it looked good in my head, but something was missing when I set it all up, or I ran out of time to do all I had envisioned.
Why Stylists Are Important
At times stylists are disregarded or even looked down upon because "they just pick out clothes," but I can assure you that is the furthest thing from the truth.
Stylists do much more than 'pick out' clothing. They have significant roles in making a successful campaign come together and work to help facilitate the relationship with photographers and their models.
Stylists work in various capacities on editorial shoots, commercial/ad campaigns, fashion shows, events, personal styling, and many other types of niche jobs. Of course, the main job for the stylist is to select clothing and take care of the styling, but what else do stylists take care of?
Advise
Another role of the stylist is to advise the rest of the creative team, including the photographer.
The stylist (or art director for large commercial shoots) is the one that prepares the setting of the scene, so if something doesn't look right, the stylist needs to speak up and rearrange whatever it is that doesn't fit.
It is their job to advise the photographer, model, and anyone else on a project so that everything can come together and look perfect.
When it comes to photographing a styled shoot, the photographer captures the scene and the subject. It is the stylist's job to ensure the photographer has a beautiful; well put together set.
That means that they need to assist in posing the model(s) precisely how they'd like, along with placing all the background details where they would prefer.
Apart from setting the scene and mood, the stylist also has to make sure they can get the clothing for the shoot. Weeks, if not months, before the shoot, the stylist is responsible for seeking out the clothing used in the shoot. It seems easy, right? Not so much.
If you are shooting for smaller brands or start-up companies, this may be much simpler.
Still, if you are shooting for high-end fashion companies and other well-renowned businesses, you will need to be able to negotiate and hustle for some clothing if you want it in your shoot.
Granted, many high-end jobs will work the clothes into their budget. You may also be able to buy them, or if you are working with specific designers/brands, they will provide the clothes.
There are many possibilities for sourcing; however, the stylist is responsible for making sure the clothes are styled perfectly on the subject.
Sourcing clothes can be one of the most complex parts of styling. You have many different options when trying to source clothing, and no matter what method they use to obtain the clothes for the shoot/event, they keep one goal in mind – get the clothes.
Suppose the company provides no clothes for the stylist. In that case, they have the option to reach out to a specific fashion house or brand and ask them to borrow the clothing or the stylist will visit the company's showroom and select the items they would like to use for their shoot.
Another alternative when working with personal clients or celebrities would be to shop with the client or use clothing that the client already owns and style it for them. Regardless, this can be tricky and time-consuming, but for an experienced stylist, this is where you will thrive.
Select
Once the stylist has been approved to use a fashion house or brand's clothing, they will need to select the specific clothes for the shoot. Are they looking for dark, eerie clothing or vibrant, colourful clothing?
Often, stylists will use mood boards or creative direction boards to help them hold their ideas together and give direction to the shoot.
Using these ideas, the stylist will use their creativity and imagination to piece together perfectly planned outfits with the model, location, and setting in mind.
From a consumer standpoint, this may sound like the most "fun" step because the stylist is more or less picking out clothes, but this one of the most challenging parts of being a stylist.
If you choose the wrong items, the shoot will not come together all the way, or if you pick things that aren't matching, you will have an unorganized final shoot.
However, on the other hand, this is where you can shine. Pick out the perfect outfit with bold, wild colours and perfectly match the scene so that everything is complimentary. You could make a name for yourself and begin getting recognized for your unique and illustrious styles.
Connect & Consult
Another stylist's job is to connect and pull all of the creative ideas together for a photo shoot. At times there may be a few people all bouncing pictures off each other; the stylist is there to talk with the others about these ideas and bring them to life.
Of course, the photographer is taking this scene and capturing it in an image, but the stylist needs to make sure everyone's ideas, especially theirs, are portrayed in the setting.
Connecting and consulting can be on any ideas about the styling as well, whether it be the actual clothing, the scene, or something else.
If the stylist uses clothes from a specific designer for a show rather than a shoot, it is their job to let them know any changes or substitutions they might like. For instance, a stylist might want a 3/4 pant that may look better with a specific scene than a full-length pant would.
Keep Up
In the world of fashion, it isn't always easy to keep up, but for a stylish, this is a big key! Having an outdated fashion sense will do nothing but hold you back as a stylist.
Especially for commercial styling, where you show your styles to a large audience, you want to show the latest and most intricate fabrics, styles, and designs.
Having this up to date knowledge on trends will also keep you ahead of the rest, giving you a unique and creative advantage. Many stylists will speak at conferences and write on blogs/websites about style trends to stay up to date and keep others informed.
This dynamic way of learning while teaching is essential if you want to be an influential stylist. Be sure to keep up with the times, especially these days where fashion moves faster than ever.
What Common Errors Do You See Brands Make With Their Styling?
 
From asking friends to model or forgetting to iron the clothes. I've seen them all. But the two big ones for sustainable brands are usually thinking they can look after all the creative direction and styling themselves and not communicating diversity in their visual identity.
Often smaller brands don't leave enough of a budget for the creative team. So you get asked to do way more work than they have the money for.
Or, they try to get around the lack of budget by handling the styling themselves. This usually means that the styling is the last thing to get any attention because the designer has so many other things on their plate.
When the styling is done in house, people often end up playing it safe and so never explore their brand's potential. When brands repeat these styling mistakes season after season, their visual identity gets stuck in a rut.
It's the same with misjudging what their customers want or even who they are. When you aren't seeking marketing advice outside of your brand, it is straightforward only to see your product through your eyes, and in doing so, you shut off to potential markets.
Ask yourself, how diverse and inclusive is the message my brand puts out there? Does my brand speak to a diverse range of ages and races, and if not, why not?
Why Should Brands Invest in Hiring a Stylist for a Shoot Rather Than Trying to Do it Themselves?
Investment is the right word for it. When you hire a stylist or make-up artist, or photographer, you invest directly into your brand.
A well-styled, well shot, and well-planned shoot has the power to raise or change your brand profile, draw in new customers and increase your sales. In short, you are investing in the future viability of your brand so that you will make money back.
Often clients will come to us after they have had a couple of disasters, trying to cobble a shoot together for nothing and ending up working with an inexperienced team because of lack of financial planning.
It always costs more in the long run when you try to 'save' because first you have to pay for your initial mistake, and then you spend a second time for the professional team to do it properly. So getting it right the first time saves you valuable money and time. 
If you still think the styling is a frivolous expense, consider that a stylist will be able to objectively look at your brands and see things you can't.
They aren't emotionally invested, so they will see a bigger picture and have years of experience to draw on.
They will be focused entirely on the styling because they are hired to do a specific job, unlike the designer or brand owner who will have a million other brand-related responsibilities on their mind and often can't give the styling the attention it needs. 
How Can You Find a Stylist That Will Work Well With Your Brand? 
The first question to ask is, do you like their work? If their 'style' doesn't speak to you, then it's likely they aren't a good fit for your brand. Styling is alchemy.
When there isn't a creative director or art director on set, a good stylist will unite the photographer, hair and make-up artist in drawing the best out of your collection. So it would help if you liked their work because that is what they will deliver. 
And as an ethical or sustainable brand, you might want to ask, is their 'brand' aligned with yours? These days it's straightforward to see what someone is about by checking their social media feeds.
If you want to work with a stylist who understands your brand values and knows how to turn that into added value to the shoot, you will want to make sure you are on the same ethical page.
A working relationship is built on shared values and our ability to ensure an ethical approach is taken throughout the production process. This is an approach we take with all our clients, carefully considering their brand ethos and applying it to the styling, make-up and production process.
It also really helps if you get on! As the designer or brand owner, you will likely be spending a fair bit of time with them while you work through the creative process, so finding someone you can have a good working relationship with is significant.
When Hiring a Stylist, What Questions Should You Ask?
No question is a silly question, especially if you've not hired a stylist before, so ask as many questions as you can.
This is the person who will shape your brand's visual identity, so you want to get a good understanding of what they feel they can bring to the table and how they interpret your brand. You will also want to see what relevant experience they have in your sector.
Have they styled jewellery before? Do they do menswear? Most stylists will have a varied portfolio and can 'style' anything. 
Once you know you'd like to work with them, find out how you can help them deliver. It would help if you discussed time frames for delivery.
Please find out how many days it will take for them to prepare for the job. If you're a small brand on a modest budget, be prepared to be agile and offer support where available or valuable.
What Do You as a Stylist Expect from a Brand So That You Can Work Most Effectively Together?
Clear communication and concise briefs are key. Without being able to communicate what you need and want, your stylist will struggle to deliver it. 
We need as much info as you can give us. Anything that is key to understanding who your customers are and the critical needs of the brand.
Suppose you haven't worked with a creative director to build your shoot concept. In that case, we will need that season's mood boards or your inspiration, a clear idea of what market or territory the images are for, where they will be placed, and clear communication about budgets and model casting.
Never expect your stylist to cover buying expenses themselves. This is just bad form; you should have a budget. Likewise, it's ideal to have the stylist at the casting/fitting so they can be part of the process. 
If you have a limited budget, you will want to discuss how you can make that work from both sides. Often a large part of our job is the prep days when we source props and accessories.
So if you're a smaller brand on a modest budget, be prepared to be agile and offer support to the stylist where you can.