Deciding whether to invite children to your wedding or have an adults-only wedding is one of the most challenging guest list questions! 
No one wants to get their family and friends offside, but if the numbers are climbing beyond your budget or your style of the event just isn't fit for little ones, it's time to tackle this tricky conversation.
Are you having a child-free wedding? You must get your 'no children at the wedding' wording right on the invitations or save the dates.
This is partly because the whole children at weddings issue can be controversial. Whether you want to keep costs down, aren't sure how to entertain kids at your wedding, or your venue doesn't allow under-18s, not having children there is a good choice; it's up to you how you organise your wedding guest list. However, some parents can be sensitive to whether or not their little ones are included – so choose your wording carefully.
We know some couples choose to communicate that they're having a child-free celebration by addressing their wedding stationery to the parents and not naming the children. We'd caution against this – you run the risk that they'll assume their kids are also invited. Make your adults-only policy clear from the off, not least because it's only fair to give parents plenty of notice to make childcare arrangements well in advance. Check out our Top Wedding Planners here to help make your special day as smooth as possible.
To keep this part of your planning as stress-free as possible, we're giving you several ways to let guests know that your wedding will be child-free. We've also covered different scenarios, including only having children attending parts of the day or just inviting close family members' children. Whatever your situation, we have a politely worded 'no children at our wedding' message for you!  
The Rules of No Children Allowed Weddings
Be consistent – the rule has to apply to every guest. The only acceptable exceptions are children of immediate family and your bridesmaids and ushers and any page boys and flower girls, so long as you let other guests know. Don't be upset if parents can't attend. You are perfectly justified in having a child-free wedding; they are perfectly justified in not treating if it's inconvenient or don't want to be away from their children.
Don't let anyone guilt-trip you about your adults-only policy. Accept that some parents may need to leave early. If you're having a destination wedding, you may want to reconsider the kid-free policy – it will be more difficult for parents to travel abroad without their children or find childcare in another country. It's a lovely gesture if you want to pay for a creche/professional babysitter, but it's not obligatory.
Suppose you are particularly close to any friends or family's children. In that case, it's an excellent idea to include a personal note with the invitations to reiterate that you're sorry not to have them.
How to Announce an Adults-Only Wedding?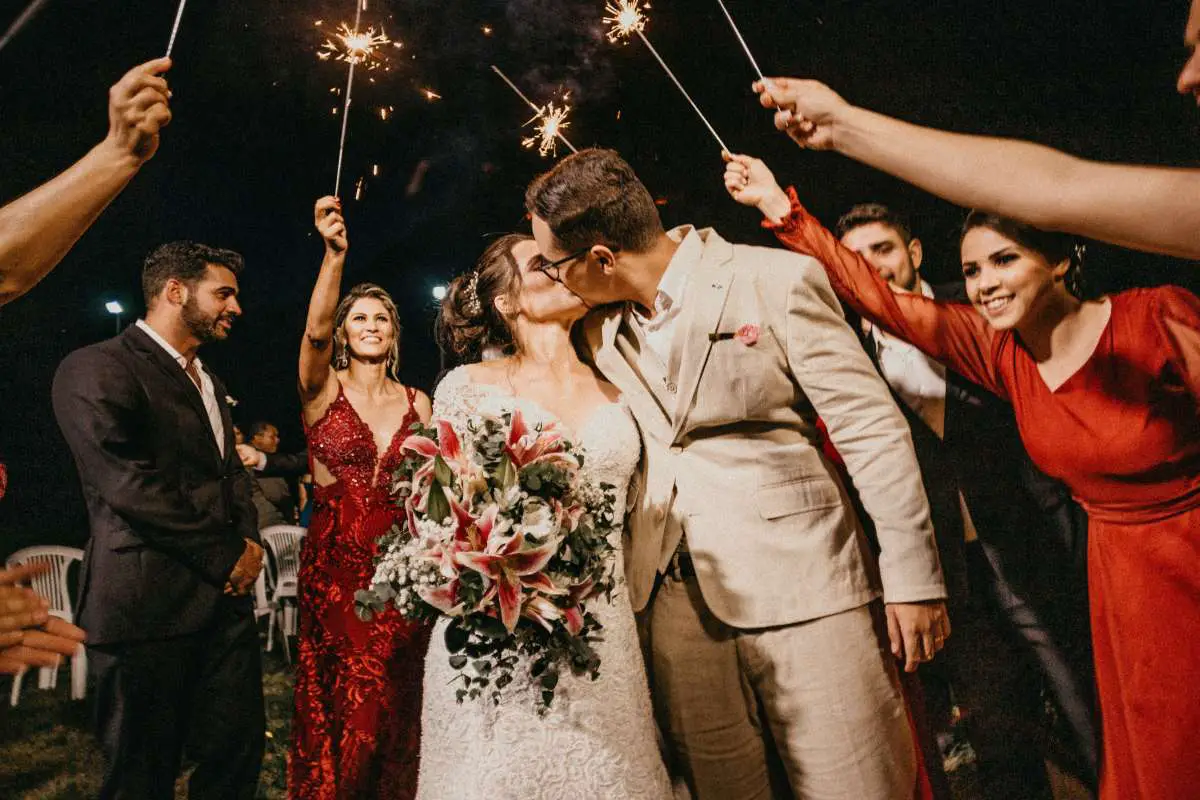 The Subtle Way
Addressing the wedding invitation to adults only is the simplest way of indicating that kids are not invited. You can further cement this by including the names or number of those invited on the RSVP card.
The problem with the subtle way is just that – it's quiet. The risk is that some guests may assume they and their kids are a package deal. This can lead to drama if parents only find out at the last minute and cannot make alternative arrangements or bring their kids to the wedding. It may be necessary to confirm verbally with these guests that you will have no kids at the wedding.
Straight to the Point
It's simple, direct, and there will be no confusion. Somewhere on your invitation or RSVP card indicate that, unfortunately, there will be no kids at the wedding. You can use any of the following' straight to the point' statements:
No kids

Adults only

Strictly no kids, please

Adult wedding and reception

Please respect our wishes for a child-free reception

Adult only affair

This invitation is extended to adults only
Although this method is effective, beware some sensitive guests may find it rude.
Sugarcoat It
So you've got a lot of 'pro-kids at weddings' guests, or you also love kids, but for whatever reason, be it budget, space, or venue, you've made the decision not to invite kids. Approach the situation delicately with something cute and thoughtful:
To allow all guests, including parents, an evening of relaxation, we have chosen for our wedding day to be an adult-only occasion. We hope this advance notice means you can still share our big day and enjoy having the evening off!

Kids at the ceremony, we'd love them on the scene. Reception time, however, is an adult's only theme.

To allow all our guests to let their hair down and have a good time without having to worry about little eyes and ears, we politely request no children.

While we love to watch the children run and play, this is an adults-only kind of day.

Sweet dreams to children under 16

The drawback is that this will take up a lot of room on your invitation, or it may come at an extra cost to print out on a different card.
It's Someone Else's Decision
It's not uncommon for wedding venues to specify no kids, and sometimes you know that a platform isn't child friendly. Include one of the following statements on your invitation if this is the case:
Due to restrictions at our forum, we will not do not have kids at the wedding.

Management request no children under 16 (or whatever age this may be).

By request of management, no children.

Regrettably, children are unable to attend.

This method is also excellent because it lays blame on someone else, protecting you from the fire of any disgruntled guests!
Kids at the Ceremony, No Kids at the Reception
If you're happy for kids to attend the ceremony, but not the reception, then try something like:
Kids are welcome at the ceremony only.

Wedding ceremony followed by adult-only reception.

Kids are very welcome to attend the ceremony, but the reception is an adults-only affair.

Kids are welcome at the ceremony; however, to allow all of our guests to enjoy an evening of relaxation, we respectfully advise that the reception is for adults only.
Dos and Don'ts of Having an Adults-Only Wedding
Do Properly and Carefully Address Your Invitations
Make it clear from the start that your wedding is for adults only. How? Address each invitation to precisely those invited. Otherwise, some guests with children might assume their whole family is welcome. You can also go the extra mile and write in their exact names on the response card (the same way you addressed them on the outer envelope). Then all they'll have to do is check "will attend" or "will not attend." That way, it will be clear only "Mr and Mrs John Smith" are invited. Are they using an e-RSVP? Allow the drop-down button only for however many are asked.
Don't Print "Adults Only" on the Invitations.
You shouldn't feel guilty for keeping your wedding a kid-free zone, but it's not polite to specify your wishes front and centre on the invitations. Doing that is the easiest way to ruffle feathers. Having a child-free wedding can be a sensitive issue for some guests, especially out-of-town family members and close friends with little ones. For a more diplomatic approach, have your family, wedding party members, and friends spread the word to guests by word of mouth, so they have lots of time to secure a babysitter.
Do Mention it on Your Wedding Website.
Your wedding website is a place to share important wedding info—both the basics and additional details you're not supposed to put on the invites (think: registries, transportation options, dress code and more). That makes it a great place to slip in a note about keeping your bash adults-only before recommending any babysitting options in the area (a thoughtful touch).
Do Have a Flower Girl and Ring Bearer at the Ceremony (if You Want)
You're welcome to have flower girls, ring bearers and junior attendants at your ceremony. But then the tricky part is, if you want them at the ceremony and not at the reception, they'll feel like they're missing out on the fun part (they're kids, after all). In that case, it's good to come up with a plan to treat them after the ceremony or cocktail hour. You could hire a professional nanny service to supervise in a nearby space at your reception site. Work with your nanny service to plan special, age-appropriate activities like crafts and games, and prepare kid-friendly and fun meals, like a pizza-making class or a breakfast-for-dinner mini buffet.
Don't Make it an "adults-Mostly" Reception
While you can have children at your wedding party and still have an adults-only reception, be mindful not to bend the rules for other people with children. If you let some guests bring their families and not others, it might look like you hand-selected which children were and weren't invited—which could lead to a pretty uncomfortable situation. Inviting all children only to the ceremony probably won't work either, since they might get upset having to say goodbye to their parents or if they see other guests going to the party when they have to go home.
Do Call Anyone Who Assumes Their Kids Are Invited
It's normal to start hearing from family members questioning why your younger cousins, nieces and nephews aren't allowed to come. Address the sensitive issue right away by calling and explaining; unfortunately, you can't invite everyone you'd like. You can blame it on budget and venue constraints (if you want), which often wards off further protests and avoids hurt feelings. But remember, you don't have to give a lengthy explanation. You're not going to please everyone, but it's okay to say an adults-only wedding is a personal decision you've made, and leave it at that. 
Don't Waver
Even if you've adequately addressed the invites, shared via word of mouth and posted a note on your website, be prepared to get some pushback. Just remember, like with other decisions you're making, this is your day, and you and your partner get to decide who's invited to the wedding—period. Address the issue and upset parents with sensitivity, but don't back down. Suppose you have an angry guest on your hands (and their happiness means a great deal to you). In that case, it's a kind gesture to look into hiring a babysitter to watch their children at home for the duration of the entire wedding, the ceremony included. The best you can do is be thoughtful and helpful to your guests with kids. Need help planning your wedding? Check out our list of Wedding Event Planners here.
'No Children Wedding' Invitation Wording Examples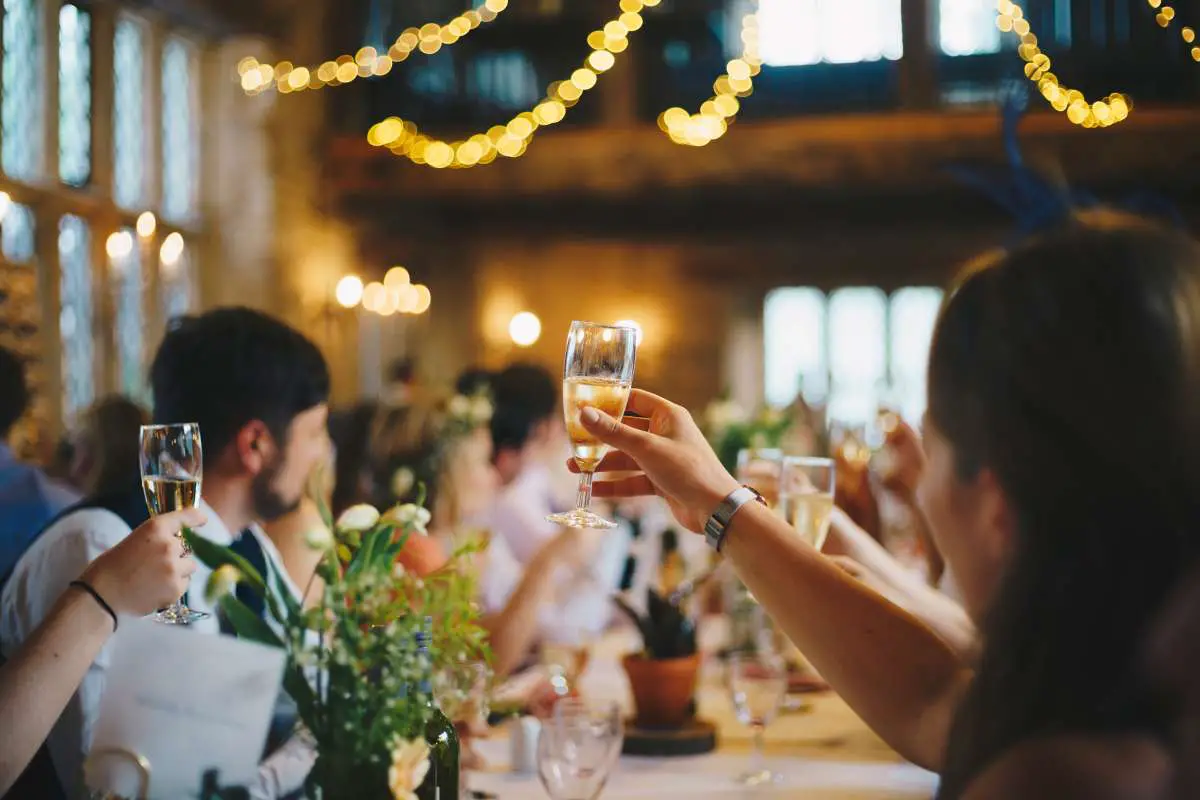 What to Say When Your Venue Doesn't Allow Children
'We are very sorry, but we cannot accommodate children due to restrictions at our venue.'

'Due to safety reasons at our venue, we are unable to extend this invitation to children.'

'Due to the nature of our venue, we are unable to invite under-18s to our wedding.'

'Our venue has a strict no-under-18s policy, so we are unable to welcome children to the wedding.'
What to Say When You Are Allowing Certain Children
'Unfortunately, as much as we'd love to invite all of our friends' children, we can only accommodate a few close family children. We hope that you will understand this decision and that you will still be able to join us on our special day.'

'To meet guest number restrictions, we are only able to extend our invitation to the children of close family and our wedding party.'

'Due to space constraints, we are only able to invite the children of the immediate family to our wedding.'

'We are unable to accommodate children beyond our page boys and flower girls.'

'We are only able to accommodate the children of the wedding party.'

"We wish we could include all children but are unfortunately only able to invite immediate family."

"Due to necessity rather than choice, it is children of immediate family only. We hope you understand and enjoy your night off!"

"Unfortunately, due to space limitations, we have an adults-only reception. The only children attending are those who are part of our wedding party. If anyone needs help with making arrangements for child care, please let us know, and we will do our best to assist."
What to Say When You Want to Keep it Simple
'We are sorry that we are unable to accommodate children at our wedding.'

'We would like our special day to be an adult-only occasion.'  

'Please be aware that this will be an adults-only wedding.'

'We are unable to invite children to our wedding. We hope that the advance notice means you are still able to attend.'
What to Say When You're Inviting Children to Part of the Wedding
'We are delighted to welcome children to the ceremony and early reception. However, from XXpm onwards, the wedding will be adults only.' Optional extra: 'We will be providing a creche; please see our wedding website for further details.'

'We respectfully request that under-18s do not attend the reception.'

'Children outside the bridal party are not invited for the ceremony but are welcome for the reception.'

'We would like our special day to be an adult-only occasion. However, we would like to open the invite up to your children at the evening reception at XXpm.' 

'Following the ceremony and drinks reception, please join us for an adults-only reception at XXpm.'
What to Say When You're Keeping Costs Down
'As much as we would like to invite all the children of our loved ones, we will only be able to welcome over-18s at our wedding due to budget constraints.'

'While we adore your children, our budget will only allow us to accommodate adult guests at our wedding.'

'We regret that due to cost restrictions, we are only able to invite over-18s to our wedding.' 
What to Say When You're Allowing Babies
'Please note that this is an adult-only wedding. However, you are welcome to bring infants under 12 months.'

'Adults only (exception for infants under six months).'

Looking for a 

Wedding Event Planner

? Look no further, Cosmopolitan Events has you covered.
What to Avoid Saying If You're Not Inviting Children to the Wedding
"We thought you'd appreciate a night off!" Even if the parents would like a night off, this comes across as a bit condescending – and sounds rather flippant in the face of how difficult it can be to find childcare, particularly overnight. 
"To allow you to let your hair down, we've decided not to invite children." Again, this has the patronising factor – and also rather implies your wedding will have frat-party vibes.
"To allow all guests, including parents, to have a good time, we have chosen for our wedding day to be an adult-only occasion." Any wording that implies parents can't have a good time with their children present is unlikely to go down brilliantly.