The leading lady in your life is about to get married, and it's up to you to host the best hens night you can think of. When you first think of Hens night, most would imagine booze influenced nights, running around the pubs with 'getting married' sashes and getting free drinks from passersby. Of course, this is not everyone's cup of tea, and there are plenty of more creative ways to celebrate the exciting occasion. For something, a little different here are some hens night ideas to secure your status as best bridesmaid ever.
Being asked to be the maid of honour for a wedding is not just about choosing the bridesmaid's dresses and matching flowers. It is an honour and great responsibility as a support and planning role.
The biggest day on the bridal party's planning calendar (aside from the actual wedding of course) is the Hens night.
The last night of single life, and traditionally, a night of letting your hair down, and kicking your heels up with the customary flashing tiara and a token stripper. These days, though, many bridal parties are choosing to shake things up and try new things.
As the maid of honour, you most likely have the duty of hosting a hen's night or bachelorette party for your best friend and her female guests. There are plenty of different activities to do on a Hen's night, depending on what the bride likes. However, there is also the chance that things could go wrong if the following precautions are not taken. Keep some of these ideas in mind when you are planning your best friend's last night out as a single lady.
Looking for the ultimate Wedding Reception Venue in Melbourne? Look no further, Cosmopolitan events are here.
Consider the Bride 
Your idea of a good time may include topless waiters, a visit to a male strip club and an all-night party at an island resort. However, this isn't your night. So what does your friend like? She may be on the shy side and not want to be the centre of attention walking around the town with a penis on her hat.
Or, she may love this sort of thing. She may prefer a quiet day at the spa followed by a high tea instead of a Hangover infused weekend away. This is especially the case if the bride also happens to be a mummy-to-be or is breastfeeding. The last thing she probably wants is a night of watching her best friends get drunk while she sips water. Even if you are planning to keep the night a secret, you can still get an idea of what she wants and what she likes without giving away the entire night's events.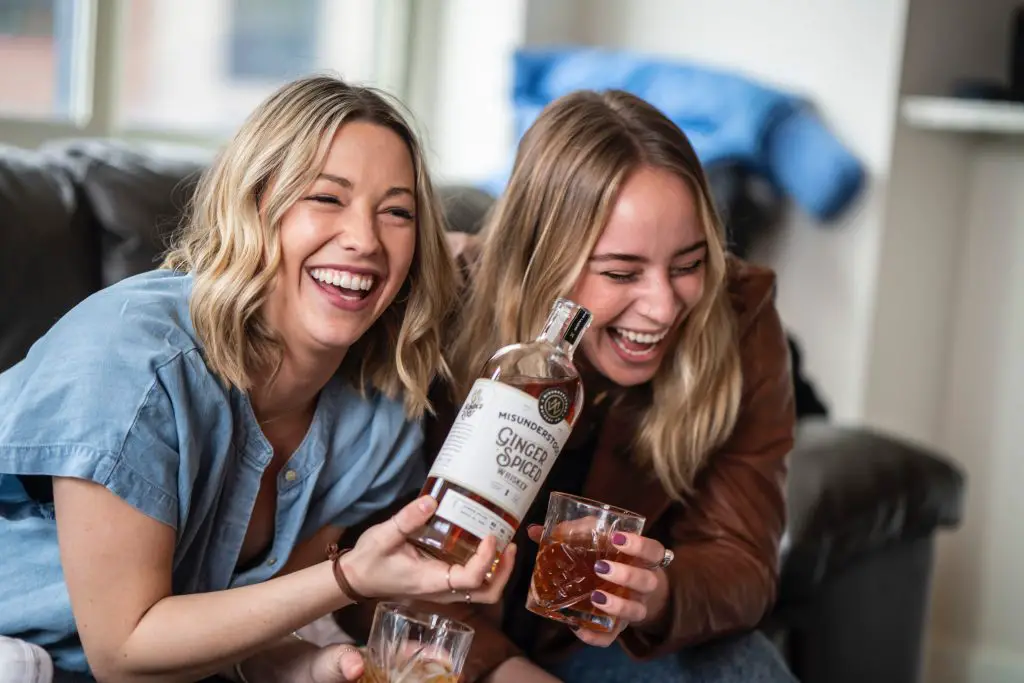 Consider the Other Guests 
If most of your friends are single and crazy with a bit of money to spend, then hosting a weekend party filled with lush hotels and endless cocktails may be in the cards. However, if the other guests have families, have mortgages and have responsibilities, then this is probably not something they are going to be able to splurge on.
So, make sure you consider the other guests as well. Perhaps some of the mummies with young kids will only be able to attend dinner or only come for the trip to the day spa. Make the party accessible to everyone to avoid disappointment when not many guests can come. 
Transportation for a group shouldn't be a nightmare, especially for hen's night! I'd suggest renting a party bus or limo (with a chauffeur!) so guests can travel together and get to know each other through the trip. That way, it's convenient for guests, and they can focus on making most out of the occasion.
Consider the Theme 
There are plenty of things you can do during a hen's night. You may wish to have dinner and to dance out on the town; you may wish to host a themed party at your own house or a hotel suite; you may wish to go to a spa, go skydiving, go to an island resort, go to a sporting event or anything else.
However, one thing that makes the night a little more fun and creative is a theme. From 50's housewives to 30's pin-up girls, from groovy retro to the swinging '20s, give your party an extra splash of fun with a theme. 
Consider the Budget 
Hosting a hen's party can get incredibly expensive, especially if you are planning drinks, meals, accommodation and entertainment. Decorations, cakes, catering, hotel rooms, and limos – all of these things are going to set you back. So make sure you have a game plan in action.
For example, perhaps you will organise a hotel room for everyone to stay in and enjoy but then perhaps suggest ordering a sushi platter or making pizzas instead of spending a fortune on a dinner out as well. You want to make your friend feel special, but this doesn't mean spending your savings. Make sure all the guests agree on a price and are willing to chip in, even if this means cancelling the trip to the city and opting for something a little more low key and affordable.
To host the perfect hen's night, the bridal party will first need to determine what is a fair amount of money for the guests to spend on the must-haves. Consider your attendee's budgets and keep it to the bare essentials – such as pink stretch Hummer limos, strippers with a patchy spray tan and handmade floral crowns they will never wear again. If you're unsure how much guests should spend, refer to the Nimble website to find what sort of short term loan your guests may be eligible for and times this by two.
Splurge on everlasting gifts
Celebrate the lasting commitment of marriage by investing in plastics that will take hundreds of years to break down. eBay sells penis straws in boxes of ten for $6.95, representing great value for a timeless item you'll undoubtedly use over and over.
Tasteful entertainment
Adult entertainment is an essential part of any night out where you'll invite your great aunt, and a hen's party is no exception. Bridesmaids will need to enter deep discussions about whether a stripper is appropriate and fitting to the bride's tastes. Once you decide that the betrothed may not be comfortable with Magic Mike in your living room, sit back and wait for a rogue bridesmaid to book one anyway. To ensure hen's success follows the golden ratio – for every three conservative family members there needs to be one stripper with partially regrown chest hair.
Follow time-honoured traditions
A successful bachelorette party will always end with one fewer bridesmaid than the bridal party had at the start of the night. As per tradition, the bridesmaid will storm off the dancefloor at 1 am, leaving an extra groomsman at the altar on the wedding day. This makes for a great talking point at the reception, as well as giving you someone to blame when the cake toppers don't arrive on time.
Talk the hen's night talk
The average person's vocabulary is 25,000 words. Luckily, on a hen's night, you won't be needing any of these as your responses can be replaced with a single sound – "Woo!" Inject an element of fun and enthusiasm into the big night by incorporating "Woo!" into your hen's night dialogue as much as possible. For example:
"How do you know the bride?". "Woo!"
"Where are the kids tonight?". "Woo!"
"What happened to your shoes?". "Woo!"
Prepare for your hen's night by incorporating this useful phrase into your daily life, at church and by watching the films of Hong Kong action director, John Woo.
Congratulations! You now have all you need to host the perfect hen's night. May your bride has a long and happy married life, may your strippers be single and never forget – marriage is a long term commitment – but penis straws take 200 years to break down. You should probably reuse them.
Check out our extensive list of Hens Party Ideas for your bestie.
Here's the Cocktail Collective's guide to hosting the perfect hens
Venue
Simple is always best. Hosting a celebration at home or hiring a room or hall for the hens makes things so much easier. Moving from venue to venue comes with the chance the party will be separated along the way. Let's face it, and there are always stragglers.
Choosing to hold hens in a single location takes the load off you as an organiser, with no need to arrange transport or stay on schedule. Keeping the party in one spot also gives you the chance to personalise the festivities, allowing you to decorate to impress.
Theme
Depending on the preference of the bride, theming, the hens night can be the perfect way to celebrate. A strong theme can help tie everything together, flowing into the choice of drinks, food, games and glassware settings.
You can be as cheeky or as classy as you like. Anything goes from retro and 80s themed parties, or add a more subtle quality to proceedings by putting your spin on sophisticated, classy, vintage, or glamour.
Cocktails
We may be biased here, but it's not a true hens party without cocktails. Forget the stress of heading out for your cocktail fix; it's way more fun to make your own. Get the party started with one of our cocktail boxes, with everything included to make bar-quality cocktails without the bar prices (or queues).
For a glamour hen, choose the French 75, a mix of champagne, gin and lemon juice. The perfect celebratory cocktail, the French 75 is quick to prepare and elegant to serve, the ideal starter to any hens celebration.
Add colour and flavour with the Beachcomber. A great choice for a retro-themed hen's parties, this tropical favourite blends white rum, triple sec and cherry liqueur with premium lime juice. It looks amazing and is sure to boost the mood.
You can't go past the Daiquiri for classic cocktail style. A delicious balance of citrus and sweet, the Daiquiri sets the mood for more subtle celebrations but can also take centre stage as the party moves into top gear.
Finally, whether your hens night is themed or not, consider the mighty Margarita. One of the world's most-loved cocktails, reposado tequila and exquisite Hawkes Bay lime juice come together to create magic. If you want a party, the Margarita will bring it. Guaranteed.
Games
With the drinks organised, it's time to plan the games. Just like cocktails, a hen is not a true hens celebration without hilariously cringe-worthy party games. Here are a few of our favourites to add a sense of fun and frivolity to the night.
Toilet paper bridal dress – it's cheap, cheerful and chaotic. Split the group into small teams, pick a 'bride' from each and get the other members to create a TP fashion masterpiece!
Pin the trunks on the hunks – like the classic kids' game, and blindfolded competitors take turns pinning trunks on various hunks. They are guaranteed to generate the best kind of laughs.
Bride trivia – prepare trivia questions about the bride beforehand and get everyone to answer them. A great way to reminisce, bring people together and discover more about the bride.
Cocktail making contest – challenge everyone to have a go at creating their cocktails, using ingredients from our cocktail boxes, with the bride choosing the winner. 
Charades – give this classic party game a hens twist by focusing on chick flicks and rom-com's. Holding this later in the evening is sure to deliver some of the moments of the night!
Food
With all the preparations required for a perfect hen, you don't need the added pressure of producing a three-course meal for your guests. Keep things simple and get creative with nibbles, tapas, finger food, mini-dishes and sweet treats to keep up the energy stores of you and your bride-to-be. 
Glassware & Decoration
To truly wow your guests, go the extra mile and serve their drinks and cocktails in distinctive glassware. It's the little touches that add up to a whole lot of wow
Champagne flutes are a must for toasts and for presenting a classic French 75
Hiball glasses are the perfect choice for a vibrant Beachcomber
A martini glass highlights the beauty of the ever-popular Daiquiri
Margaritas deserve to be served in a dedicated margarita glass
If glasses are in short supply, personalise each one with a coloured ribbon so each guest can keep track of their own. This can also tie into the theme of the hens and enhance the decorations. Personalised stickers are another great way to keep tabs on glassware.
For an extra touch, gift a cocktail glass to each guest, bestowing a lasting memory of the best hens party they'll ever attend!
Consider Cocktail Collective your party-planning partner, supplying all the cocktails needed to host an unforgettable event everyone will talk about long after the hen's party has wrapped up.
To learn more, check out our post on How to host a bridal shower?
Get organised
There's nothing wrong with wanting to make sure that everything runs smoothly on the day (this is your best girl after all), just be sure not to turn into a crazed bridesmaidzilla. You'll be in charge of making sure anywhere between 5 and 50 women are going to have a great time, so start planning and booking from months in advance. Need a holiday house? Give yourself at least six months. Are you looking for transport? Make a list of different companies and find out their rates before choosing one. Keep everything you need in a diary or planner so you can keep tabs on the night's events.
Personalise The Night
When the bulk of things is out of the way, add some personalised finishing touches to make it the night all the more special. Childhood photos, specialised decor, a theme around her favourite movie, or even something as simple as playing her favourite song at the right moment – she'll love you for it, and it'll make for a memorable night.
Find Out Who She Wants And Doesn't Want There
We know, we know – you want to take away the stress of party planning from your bride, and you also want to surprise her. But do you think she'll enjoy seeing her second cousin who she had a falling out with a year ago on her hens night? Spare yourself the awkward drama and run the guest list by her.
Don't Embarrass The Bride
Hollywood still thinks that every hens night involves male strippers and penis-shaped party favours, but if you ask the women around you, you'll find that most would agree that these clichés are well-worn and, well, tacky. If your bride is the kind of person who prefers a fancy dinner over a stripper's half-naked body in her face, cancel Fabio and book a high-end restaurant. She'll be thankful after she sees you've also invited her grandmother.
Keep Some Surprises
After you've avoided a possible battlefield situation with the guest list, it's okay to leave a few details as a surprise. As you surely know your bride better than most, make a list of some of her favourite things and see how many of those things you can organise. You might tell her that her favourite place was booked out, but surprise her on the night when you pull up in front.
Don't Leave Anyone Out
Not everyone on the guest list will be from your immediate friendship or family group, so it can be easy to leave out a few solo invitees unintentionally. Make sure to introduce yourself to each guest when they arrive, so they don't feel left out. Games and group photos are also a good way of getting people to socialise with each other, so make sure you've got some planned.
Get Creative With The Nibblies
If you've decided (read: consulted with the bride) to have the hens night at home, it's a great excuse to exercise some creativity in the kitchen. While you may decide to get the night catered, that doesn't mean you can't try to make something yourself. Try chocolate-dipped fruits (and have fun with the sprinkles), colourful cocktails, or a rosé jelly cake.
We trust that there is something above that will be the ultimate Hens Event for your bride. Remember, though that there are no rules anymore for pre-wedding events. Just carefully consider what suits your bride. If all else fails, you can always go with tradition and take the soon to be Mrs best friend out on the town with her Tiara firmly in place for fun!