A lot of thought and research goes into your wedding day. While trying to find the perfect venue, photographer, entertainment, and of course, wedding dress, you're constantly researching, relying on recommendations, and stalking the social media accounts of potential vendors. Selecting the right makeup artist should be no different.
Putting your big day beauty in the hands of someone else, a stranger can often be nerve-racking. But being secure in your choice and having trust in your selected artist can make all the difference in the world. Here we have the deets on what you should know, do, and ask before hiring one for your wedding day. Need help planning your wedding? Check out our list of Wedding Event Planners here.
How to Choose a Makeup Artist for Your Wedding Day
Choosing the best bridal makeup artist can be hard work for any bride. For many of you, it will be the first time booking a makeup artist. If you are feeling overwhelmed by the process, let us tell you it's normal. Here are some essential tips to help you choose the best bridal makeup artist.
Dig Deeper Than Glamorous Instagram Pics
After beginning the research to find the best makeup artist and hairstylist can be tricky. We all tend to go to the same prominent place: Instagram! Yet, don't be fooled by edited photos. If you're going to compare and book makeup artists, you have to go beyond appearances. There is a lot to dig into in the portfolio of the best bridal makeup artist if you want flawless results.
Look for Real Life Examples
Heavily edited pictures on models won't allow you to understand the quality of a makeup artist's work. In a makeup artist's portfolio, you need to find photos without "alien-like smoothing". Of course, professional advertising material requires a little trickery here and there for sure. Still, if you can ́t find a single picture in which you can see makeup on a real-life customer without much editing, it's probably because their results are not so good.
How to Judge a Makeup Artist's Pictures
Observe the angle of the eyeliner. Are there any gaps between the lash line and the eyeliner? Is the bride's lipstick bleeding down towards her chin? Do the false eyelashes stay in place? Look for the after-party pictures. That's the right way to measure the quality of the work of a makeup artist.
Has the Makeup Artist Worked With Someone With Your Features Before?
For example, has your makeup artist done makeup on people with your bone structure, skin tone, and eye shape? Great results come from practising. As hairstylists specialise in ethnic hair, makeup artists are specialising in certain skin types and features.
View What Products Artists Use

Various products in a makeup artists kit is a good sign of experience. Some artists work exclusively with a specific cosmetic brand that is not recommended. Other artists work with several brands, which is a sign of expertise! Who knows, they may love the same products as you too! BONUS!
Find Legitimate Customer Reviews
Try to find genuine reviews. You can do this by looking at google reviews (but be careful as some of these reviews could be the makeup artists friends). You can also use booking platforms like Find Book Beauty to check reviews, where only customers who paid for a makeup service can rate their makeup artists.
Honest, heartfelt reviews (the ones that you find on Facebook bridal groups and forums) are what matter. The comments of real brides give you access to all the latest gossip, information, recommendations and details you need. That information is enough to get an idea of the actual reputation of a wedding planner, a venue, and the best bridal makeup artist.
Prices!
Speaking of which, wedding budgets can quickly get out of control. Remember, you are looking for quality, but also affordability. Many affordable makeup artists are beyond talented. If a makeup artist is a little bit over your budget, don't worry. You can accommodate a few budget changes if you are delighted with the makeup artist you have chosen because your priority is to look your best for your wedding. Spoil yourself, girl! It will be worth it.
Time for the Bridal Trial
The main reason you need to choose a makeup artist located near you is for one simple reason, the bridal makeup trial. Indeed, while some throw rehearsal dinners, imagine how important it can be to rehearse your hair and makeup look. The most probable thing is that your makeup artist proposes it in advance, especially if you appear to be somewhat doubtful about the final look. You may have to pay some extra bucks, but it will be worth every penny.
Start Early
About eight months before your wedding, start taking note of makeup artists and their works. If you've recently attended a wedding and you liked the makeup style of the bride, ask for the name of the makeup artist and do some research on their portfolio to assess whether you want what they do. Also helpful is creating a mood board that depicts the looks that you like. This can serve as a source of inspiration for your to-be makeup artist.
Reviews Matter
Every makeup artist has a track record, and it pays to read reviews given by past clients. Participate and read comments posted on bridal forums to get a sense of who's who in the bridal makeup industry. From there, you can shortlist the top few makeup artists that you'd like to speak more with or even select for your big day. Be mindful of taking reference from reviews by other brides and not just marketing teams to convince you of how good their artists are.
Try it Out
The same way car buyers request a test run before laying down their down payments, ask if the makeup artist can do a trial session. After all, your skin is just as important as your big day, and you would want to be in the care of those who know their stuff. Looking for the best Wedding Stylist in Melbourne? Look no further, Cosmopolitan events have you covered.
During the trial, bring photos of the makeup looks you like and share the mood board and all your preferences so that the makeup artist can get a sense of what you want. Schedule a whole day shoot, both indoors and outdoors. This way, not only will you see how well the makeup lasts in real life, you'd have it on print as a reference. This can be especially helpful so that your makeup artist can decide on the type of foundation to use for your indoor or outdoor segments during the big day. Take note, though, that trials usually come at a fee.
Examine Their Products
Some makeup artists like to stick to a particular brand of makeup. If you dislike the smell or consistency of the product, it helps to discuss swapping them for some other products that you prefer. If you have specific skin concerns and can only use a limited number of products, remember to consider this in your shortlist as well.
Don't Forget About Your Hair.
Your wedding look is incomplete without styled hair, and here's a valuable tip a bride shared with us: it helps when your makeup artist and hairstylist can work well together. Schedule a trial session when both stylist and artist can work concurrently on you so that you can preempt possible clashes in opinions or flare-ups. Remember that weddings can sometimes be high-pressure work environments, and when prominent families or wedding entourages come into play, it helps to know you've got people who've got your back no matter what.
On the other hand, if your makeup artist is doubling up as your hairstylist, it will be a good idea to check out his or her hair portfolio, too, to make sure you like the hairstyling as much as you want the makeup style.
Remember Your Entourage
Factor in makeup for your bridesmaids, family members, and special guests. Please speak to your makeup artist and ensure that they have it included in the cost. Let your makeup artist know precisely how many other people will be needing her services, so she can decide whether she needs to bring along assistants. This is especially important if you have a huge entourage. Say, if you have a family of twelve, you might need to get a supporting makeup artist to help your guests look good while your makeup artist attends solely to you.
Inform Them About Your Venue
One bride shared how she brought her makeup artist to the actual wedding location, so they could decide the required tools to bring. Granted, she had planned for a beach wedding, and things do get messy with a bit of sand and sea. However, it is always better to let your to-be makeup artist know what they are working with, including their surroundings. Some makeup artists have been known to politely turn down outdoor weddings as they prefer working in more controlled environments such as a hotel ballroom or a fancy restaurant.
Prepare the Budget and Plan b.
Always work out a budget before meeting your makeup artist. A good starting point would be to aim for quality. Ask your makeup artist to help you understand what products they will be using and what essentially you will be paying for. Some brides go as far as to engage standby makeup artists in the unlikely event that their key makeup artist cannot turn up on an actual day. While costly, this will give the bride peace of mind and the confidence to know that she has a contingency plan in place.
Could you get to Know Them Personally?
Ultimately, you'd want a makeup artist who has a good attitude. Therefore, it's essential to select someone you feel comfortable with and well taken care of by. It is one thing to have a creative flair that helps you look good on your big day and another when that streak runs its course. Speak honestly with your makeup artist, and let them know if you are uncomfortable with any agreement aspect. It is your big day, and apart from looking good, it is crucial that you feel positive and happy throughout the day.
Prepare Your Skin
No matter how professional or seasoned your makeup artist is, you have to do the necessary things to look the part. Prepare in advance for last-minute emergencies such as sudden and unwanted red eyes or swollen lips. Use only linen that your skin is used to in the days leading up to the wedding. Eat simple and cut salt from your diet to reduce the appearance of bloating. Avoid new food or drinks, and do not test out new facial or skincare products two weeks before the big day.
Referrals
Word of mouth is often the most reliable way of securing a makeup artist whose skills and talents match your beauty goals. When looking for a makeup artist, I find that referrals are a great way to start! Many of my clients are referred to me by past and current clients over the years. It's always great to find a makeup artist that comes with an excellent recommendation from someone you know. Check out your friends' Instagram pages to view their results, browse reviews online, and familiarise yourself with the artist's portfolio before calling to book a consultation or trial.
Have a Vision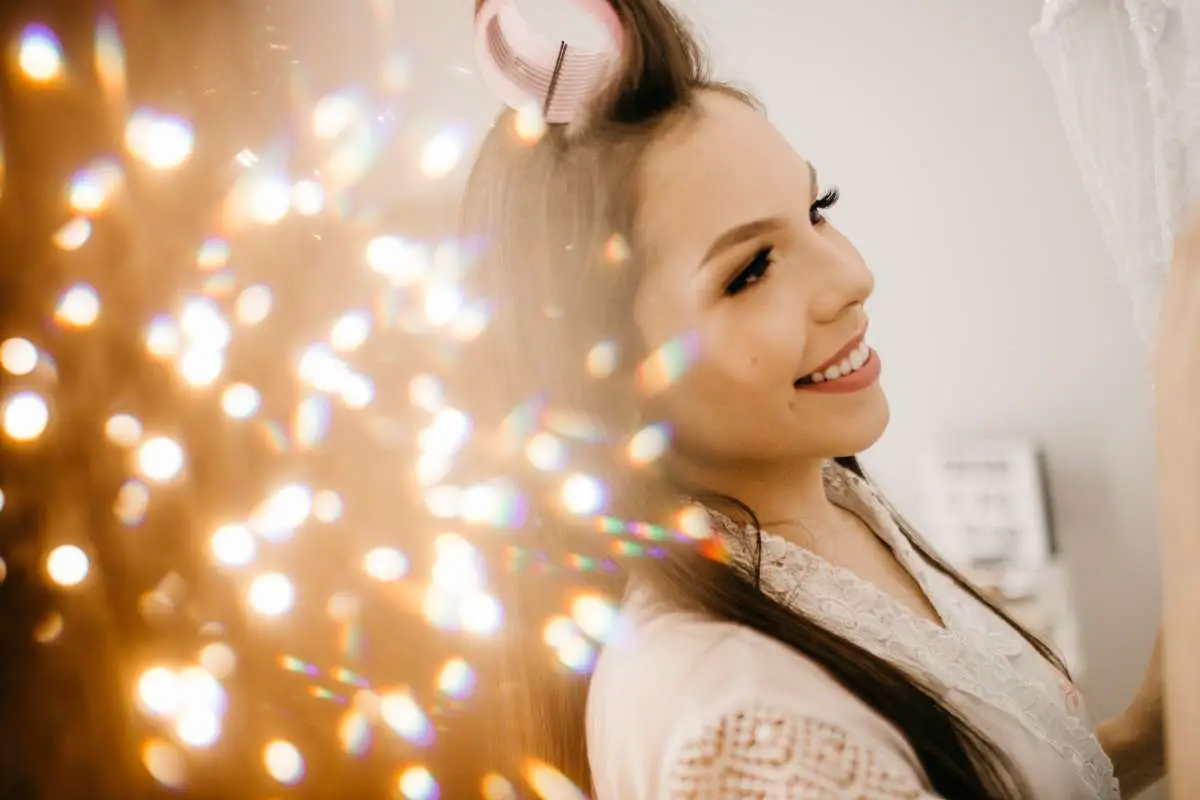 Once you begin considering options for bridal beauty, gather any photos that speak to you from magazines, Pinterest, and even screenshots of people you know. It's okay not to know precisely what you want, but having some idea will help guide the conversations and your trial. Discuss your vision for your makeup and the details of your wedding with the artist upfront. From there, whether you want a soft natural look or a more dramatic look, makeup artists ask many questions to understand the client's vision and to ensure that they create the look they have always dreamed of.
Know Your Details
Before you book a trial and fall in love with an artist, it's essential to ensure their availability for your wedding date, as well as their ability to accommodate the number of bridesmaids and family members who will also need professional makeup. This will affect pricing, timing, and how many artists are required. So, having your details in order and sharing them from the outset will prevent any hiccups or conflicts as we advance.
Know Your Look
Your wedding makeup should enhance your natural beauty, and you should go with a similar look to what you usually wear. But it's important to remember that for the majority of brides, you're going to want a bit "more" for your wedding day. Your wedding makeup is always going to look like more than what you usually wear. The camera doesn't pick up pigment like the naked eye. This goes with brows and lashes, too, so don't be wary of your artist filling in your brows or wearing false eyelashes.
Explaining your daily makeup routine (or lack thereof) and understanding the need to kick it up a small notch will help your artist design a look for you that complements your style and natural beauty.
Shop Around
Don't be afraid to shop around! Even if you love the result of your first trial, who knows what you might think of the second or third. There's a reason makeup trials exist, and it's perfectly okay to shop around until you find the perfect fit. That said, be careful not to go overboard. Being educated and prepared when you begin your search for a makeup pro should help you find the right one in just a few consultations.
Trial, Not Error
Remember to always book in a bridal trial to see if the makeup artist's style suits yours. Use the practice to test different looks, and don't be afraid to try another lipstick or change another element in the eye to get it just right!
Get Organised
It's a good idea to give yourself enough time to book a makeup artist. If you're looking for a bank holiday weekend or around New Year's Eve, get in contact with your preferred makeup artist 6-12 months in advance and book as soon as you can, as these are trendy dates for weddings.
A Pretty Penny
Lastly, as with everything, we're all trying to save money, but if something is too cheap, perhaps question why, and don't be afraid to ask for a discount or negotiate a quote if you like the artist's work. It's always worth a try.
Will the Makeup Artist Travel to Your Location?
On your wedding day, you are going to be so busy. That is why you should opt for a makeup artist who is mobile, meaning they can travel to your getting ready location. Now that is convenient! However, be mindful that some makeup artists will have maximum kilometres they are willing to travel. Choosing the right Melbourne Wedding Stylist can be difficult. Let us help you pick one.
Does the Hair & Makeup Artist Have Any Public Holiday Surcharges?
If the date of your wedding is a public holiday, check if your makeup artist charges an extra fee. 
What Is the Makeup Artists Cancellation Policy?
If they are a top makeup artist, you will find their cancellation policy is 100% non-refundable booking while others enforce a 50% or less cancellation policy. It all depends on the makeup artist you choose. On your wedding day, you want the best of the best. Finding makeup artists and hairstylists can be tricky. If you're going to compare and book makeup artists, you have to dig deep. Overall your best strategy is to browse Instagram and then visit online directories. Your main responsibility? Living happily ever after.