When you're in the middle of planning your wedding, you're sure to come across many questions you never even thought to ask. From working on how much to budget, which colours are on-trend, which signature cocktail to include on your bar menu, there are so many things you suddenly need to know, and it can get a little confusing.
Here's a post for you to be able to refer to when you find yourself asking, "how many hours do we need to book our photographer for?" Most photographers offer multiple options for wedding photography coverage, and it can be challenging to work out what you need when you haven't got everything worked out just yet.
If you've looked into hiring a wedding photographer, you've already seen that many photographers offer packages with time limits. That may lead you to wonder how many hours of photography coverage you need. Arriving at an answer can be tricky, but it's essential. Putting a limit on the number of hours just prevents the wedding day coverage from being construed as open-ended and puts everyone on the same page as far as expectations," says Valarie Falvey, owner of Kirkbrides Wedding Planning & Design. That doesn't mean it's not scary, though—picking too few hours could mean missing out on pictures you will treasure for a lifetime.
Luckily, there are general guidelines you can follow: Most couples with a standard five-to-six-hour wedding will need about 10 hours of coverage. While some packages offer eight hours of content, we have found that eight is rarely enough coverage time and that some couples even need as many as 12 hours with this pro.
Your photographer should help you decide the number of hours that will work for you and your wedding plans. "As a wedding photographer, it is my job to listen to my couples and understand [a couple's] priorities," says wedding photographer Hannah Jan Schillinger, who agrees that 10 hours is often the sweet spot. If you're still unsure how many hours you'll need your photographer, ask yourself the following questions. The answers will help you pick the perfect amount of coverage. Looking for a Wedding Photo Company? Look no further. Cosmopolitan Events has compiled an ultimate list of wedding photo companies to help you choose.
One of the first things to consider is how you will structure your day – there plenty of options. You could take more of the traditional choice and have your ceremony before your bridal photos, or maybe a little less conventional and have a first look together with your bridal portraits before your ceremony.
Are 8 hours of coverage enough to photograph your wedding day? Or do you need closer to 10 hours? Could I need 12 hours (yes. some clients do!). The amount of photography coverage you need for your wedding affects who you can hire because it affects your total photography budget.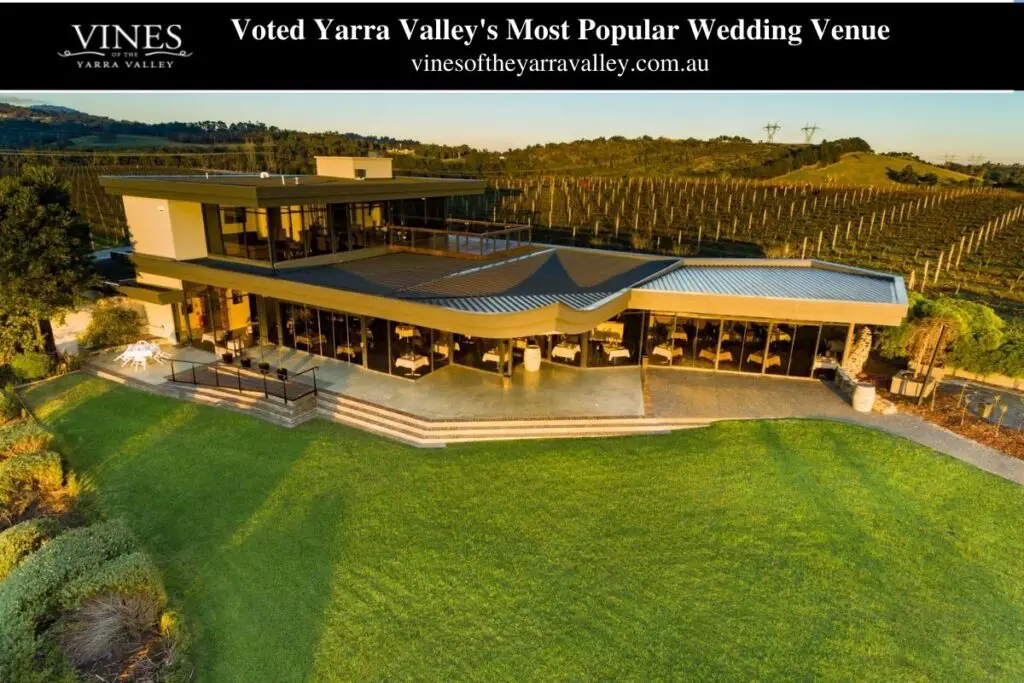 How Many Hours of Wedding Photography Do I Need?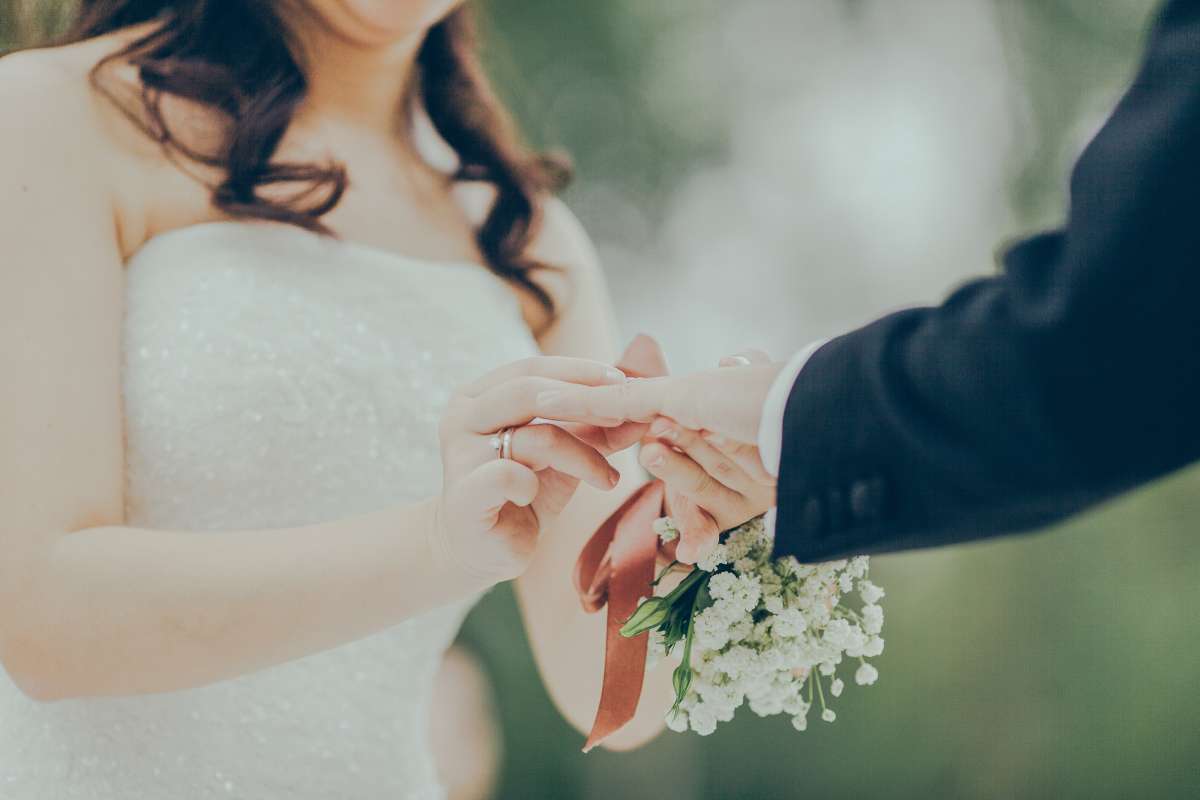 One of the most commonly asked questions engaged couples to ask me when choosing a wedding photography package or looking to lock me in as their wedding photographer. With so many options available and wedding photographers offering many different packages, it certainly makes it confusing. So, what does it all mean? What is the difference between 2 hours, 6 hours, full-day, half-day coverage? This simple question can quickly become complicated.  
Well, to simplify things, here are the critical moments of the day that should be captured; you only get to do this once, right?!
To determine how much photography coverage you need for your wedding will depend on how many of these elements you want to include, generally speaking for 2 hours of photography coverage, including the ceremony and some photos afterwards. This is perfect for civil ceremony elopements. For 6 hours of content, that would usually include ceremony, post-ceremony images and 1-2 hours of the reception. For 10 hours of coverage, that's pretty much the whole shebang, bride and groom prep, ceremony, post-ceremony photos and reception. Have the option to add on additional hours if required.
Photography Coverage 
So what's the difference between 10 hours of coverage and a full day? Well, firstly, define a whole day? Are that 8 hours or longer? These terms differ among photographers. Some consider full day coverage to be 8 hours, while others consider it to be 12. I design my packages with the number of hours coverage involved; that way, when you are working out your wedding timeline, you can efficiently work out how many hours you would like your photographer for, rather than hoping a full day covers everything you hoped it. Would!! One piece of advice would be, don't assume anything!
Bride Prep
When it comes to your wedding day, there can be many elements that need to be photographed. The getting ready part of the day when you and your bridal party and a few close families are getting hair and makeup done. You might pop the champagne with your bridesmaids; this is something I see more and more. This is usually a relatively relaxed part of the day as you enjoy some quality time with people you deeply care about. I love to get creative and capture all the beautiful elements of your wedding details, like the bouquets, fragrance, jewellery, shoes and most importantly, the dress! When the bride puts on the dress and reveals it to her bridesmaids is such a heartfelt time; capturing those moments is what I love the most. Once you and your bridal party are dressed, we usually have time for bridal portraits.
First Look
This is undoubtedly a trend that is becoming more and more popular; the first look is when you and your partner see each other for the first time on your wedding day. Usually, this happens at the ceremony. But, as I've seen lately, many couples are now opting to have a pre-ceremony first look because it offers some benefits to the traditional ceremony; one service that most couples love is gaining additional time at their wedding reception to be able to spend with their guests, it can also reduce the amount of time following the ceremony for photos and especially if you have a tradition later in the day. The time between ceremony and reception is tight, or it's over the winter months, and the sunsets earlier. Some ideas for first look locations the couples are opting to go to are photos at a park, down at the beach or even at the ceremony location before the guests turn up.
Unless you insist on sticking with a traditional first look, I strongly recommend considering having a pre-ceremony first look. In most cases, we have enough time to photograph your wedding party and your families before the ceremony. This will significantly reduce the amount of time needed for photos following the tradition, and it allows everyone more time to spend the reception.
Ceremony
The ceremony is pretty self-explanatory - this is what your wedding is all about. The moment you and your partner declare your love and commitment to share the rest of your lives. Your ceremony is the main event and the moments that come with the ceremony are unique.  
I'm noticing a lot of couples choosing to have an unplugged wedding. This is where your guests are not allowed to take pictures or video during the ceremony. I understand how much guests love to get those first photographs, but they can get in the way of the paid professionals that you've enlisted to capture those special moments! If everyone remains seated, your ceremony photos won't be filled with arms and hands and phones in the air; it makes for much more excellent photos and lets your guests enjoy the moment rather than watching it unfold through their screens.
Post-Ceremony Photographs
Traditionally speaking, just following the wedding ceremony is when the wedding party's photographs, families, and the creative portrait session of you and your partner are captured. These photos are usually taken between 1-3 hours depending on the size of your families, wedding party or different locations.
If you choose to do a pre-ceremony first look, you would only likely need to allocate 1 - 1 1/2 hours after the ceremony to cover the family and wedding party photos.
Reception
It's party time! So get ready to celebrate your marriage with your guests! Typically, your wedding reception will include various events that you'll want to photograph - wedding party introductions, toasts, speeches, cake cutting, first dances and those fun dance photos I will capture of your guests letting loose on the dance floor.  
But first, did someone say a golden hour, the perfect time of night before the sunsets! When creating your wedding day timeline, please remember to include 20-30 minutes during your reception for a little "sneak away" mini-session. This is the time we go outside to capture some of those beautiful golden light or night-time images!  
Do You Want to Capture Getting-Ready Images?
If photos of your makeup are applied and your dress is zipped up on your must-have list, Schillinger recommends setting aside two hours for these photos alone. "Please keep in mind whether or not you and your partner are getting ready in the same location, as this can affect the amount of time needed," and could necessitate extra time, she says. At Cosmopolitan Events, we have compiled a list of the Best Photographers in Melbourne to help you choose who captures your magical day.
Do You Have a First Look?
Without a first look, couples can capture their formal photos during the cocktail hour, says Falvey. But a first look will mean adding extra time before your ceremony for photos—time you can't forget to add into your schedule, she says. If you would like to knock pictures with family and friends out before the wedding, too, or take formal photos at multiple locations, you may need to add as many as three to four extra hours before your ceremony, she says.
How Much Travel Will Be Involved?
"Is your wedding all at one location?" asks Schillinger. "Or are you getting ready at a hotel, having the ceremony at one location, and then the reception at another?" She asks because travel time adds up, and it's something you have to account for when deciding on the hours you'll need your photographers. "Photographers also have to get from one place to the other and often need extra time to show up before the guests to capture details," she says.
How Long Is Your Wedding Reception?
Look at your wedding reception schedule: If you have three hours of dancing slated for the end of the night, your photographer likely doesn't need to be there for all of it, Schillinger explains. "Things can get sloppy and sweaty towards the end of the night, so that can be a good place to shave off time that you can put towards something else like getting ready." However, if you have a send-off, you'll need to book your photographer to the very end.
So How Many Hours Do You Need?
Every wedding day is different. However, most couples need between 8 – 10 hours of photography coverage to make sure the getting ready portion of the day through the dance floor opening is photographed.
If you are struggling to figure out how many hours are perfect for your wedding day, this blog post is for you. I am breaking down two different wedding timelines to see how your wedding day might look and the number of hours you will need.
Pro tip: Most photographers will let you add additional hours of coverage throughout the planning process, so if you aren't sure exactly how many hours you think you will need when you hire a wedding photographer, don't fret. You can always start with less and add on what you need.
Eight Hours - First Look at One Location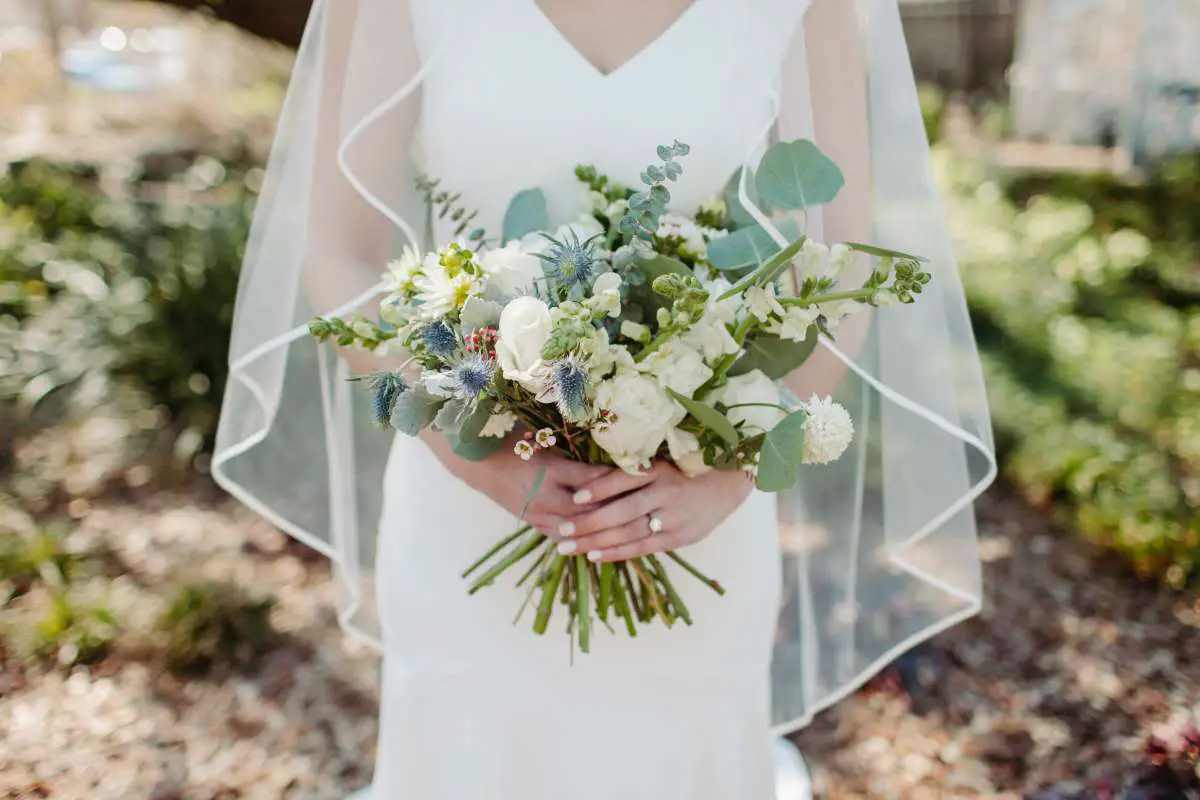 Eight hours of wedding coverage tends to be the minimum number of hours a couple needs when everything is happening at the exact location. This allows plenty of time for getting ready photos and party photos of your guests on the dance floor. If you are getting prepared off-site or want to take pictures at another location, you may want to add another 30-90 minutes of coverage to allow travel times.
An 8-hour package is usually enough time for an average-size wedding. The extra coverage will allow the photographer to capture the final part of getting ready, some detailed shots of the reception space, and the dance party's start.
Things to consider
Even though 8 hours seems like a lot of time, this works best for weddings where the ceremony and reception are at the exact location.

Try to arrange for the bride and groom to get ready sites to be pretty close to avoiding losing time in travelling between the two.

More extended coverage provides a time buffer should your timeline end up being pushed out on the day.

Remember to leave 20-30 minutes around a golden hour to sneak out for some extra couple portraits.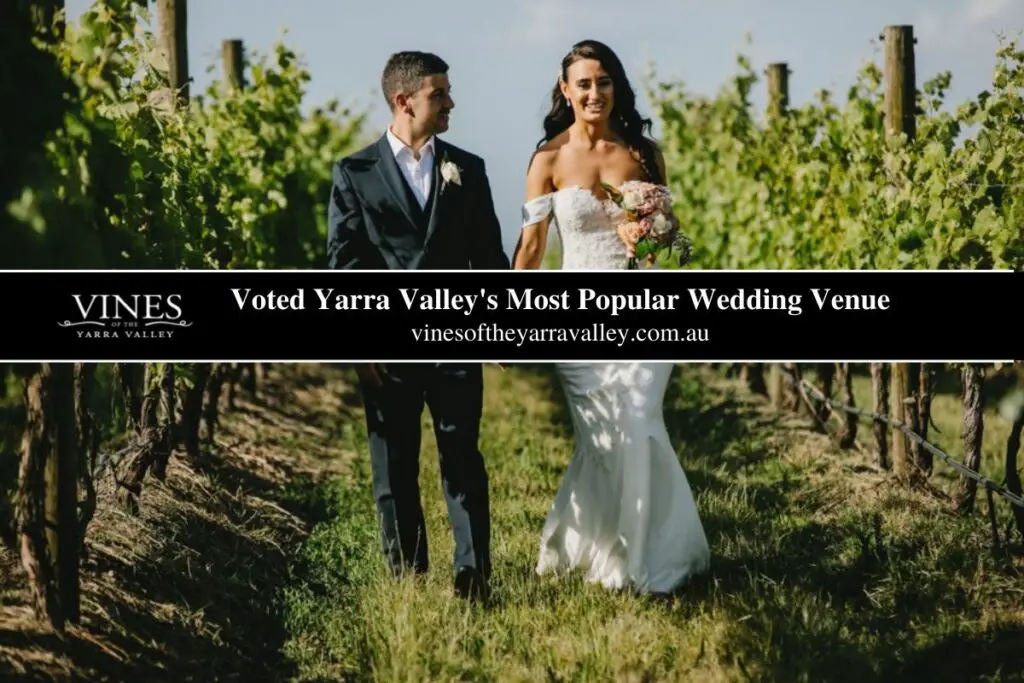 Ten Hours - Traditional; Ceremony + Reception Location Different
Ten hours typically works best for weddings that will take place at two locations, like a church and then a reception venue. It gives you full day wedding coverage and allows extra time for travel times, multiple photo locations and it is great for large wedding parties or prominent families where you need many photos.
If you don't want to feel rushed to get all of the most beautiful shots of your wedding day, then at least 10 hours of coverage is the way to go. It will allow your photographer enough time to get all of the prep and detail shots, plus plenty of time for a first look or entire sunset shoot (if you want to do one). Plus, you won't have to rush through any of the wedding party and family portraits before getting to eat, drink and dance.
Things to consider
At least 10 hours of coverage is recommended if your ceremony and reception occur in different locations. This allows your photographer enough time to travel between locations

If you want a more extended bridal portrait session or go off-site for photos, 10 hours of coverage will allow this.

More extended coverage provides a time buffer should your timeline end up being pushed out on the day.
Twelve Hours of Wedding Photography
Typically covers details, getting ready, first look, 30-60+ minute ceremony, portraits, and reception until sparkler exit (at multiple venues, or with extra rest time in between events, or with different traditions or rituals involved)
Twelve hours of photography are unnecessary for most weddings, but we have done 12 and even 13-hour marriages in the past! The situations that call for it can be the same as the 10-hour situations, and also things like the following:
Things to consider
Even more travel, such as a different venue for each part of the day (e.g. getting ready in a hotel, first look in a pretty park, ceremony in a church, post-ceremony photos on the beach, reception across town)

We once had a wedding where the couple just wanted to take a couple of hours to go back to their Airbnb and chill with family and friends between the ceremony and reception, while their guests had time to enjoy the botanical gardens where the ceremony was held!

Check out our extensive list of

Wedding Photographers

in Melbourne to help capture your special moments.

Perhaps an Indian wedding would break up the coverage over multiple days due to the number of different traditions and events.

Multicultural marriages, where you want to do two sets of photos – one in traditional cultural outfits and one in Westernized outfits. 
Frequently Asked Questions
Eight hours of wedding photography is the most popular amount of coverage and will cover most wedding days from start to finish.
Wedding photographers typically deliver fully edited photo galleries 3-6 weeks after the wedding day. Many photographers send the couple 10-20 "sneak-peeks" or teaser photos to keep them happy while the rest of the photos are being edited.
Generally speaking, high-end wedding photographers offer this in their starter packages. They know that images are what's most important for some couples and four hours is just enough time to photograph the end of the getting ready portion, ceremony, and formals.