Your wedding day can be as traditional or as offbeat as you want, but when it comes to your invitations and RSVP cards, you do need to follow a few rules. Not only do your guests need to know important information about your wedding, but you also need to get an accurate guest count to proceed with the menu, seating chart, place cards and other planning details too.
Invitations should be sent out to six to eight weeks before your wedding. This should be enough time for your guests to clear their calendars and make the necessary travel arrangements. If you're having a destination wedding, send your invitations out three months before the event to give your guests extra time to plan.
Most people are unaware of proper RSVP etiquette, says wedding planner Tessa Brand, of Tessa Lyn Events, which is why she's so passionate about the subject. Proper RSVP etiquette followed by the host as well as the guests helps finalize the guest list and ensures a smooth wedding planning process.
Rustic wedding response card. Wedding response card etiquette matters. When sent out and received on time, a wedding RSVP card helps couples create the final guest list and sometimes even helps finalize the catering for the reception.
With Tessa's advice, this etiquette guide gives the final word on wedding RSVP wording, when to send wedding RSVP cards, what to include in them, what not to include in them, how to address them, and what to do when guests forget to RSVP.
You'll also find fun and creative wedding RSVP wording ideas. For guests, we help eliminate any questions with information on how to fill out wedding RSVP cards without frustrating the host.
Looking for the ultimate Wedding Reception Venue in Melbourne? Look no further, Cosmopolitan events are here.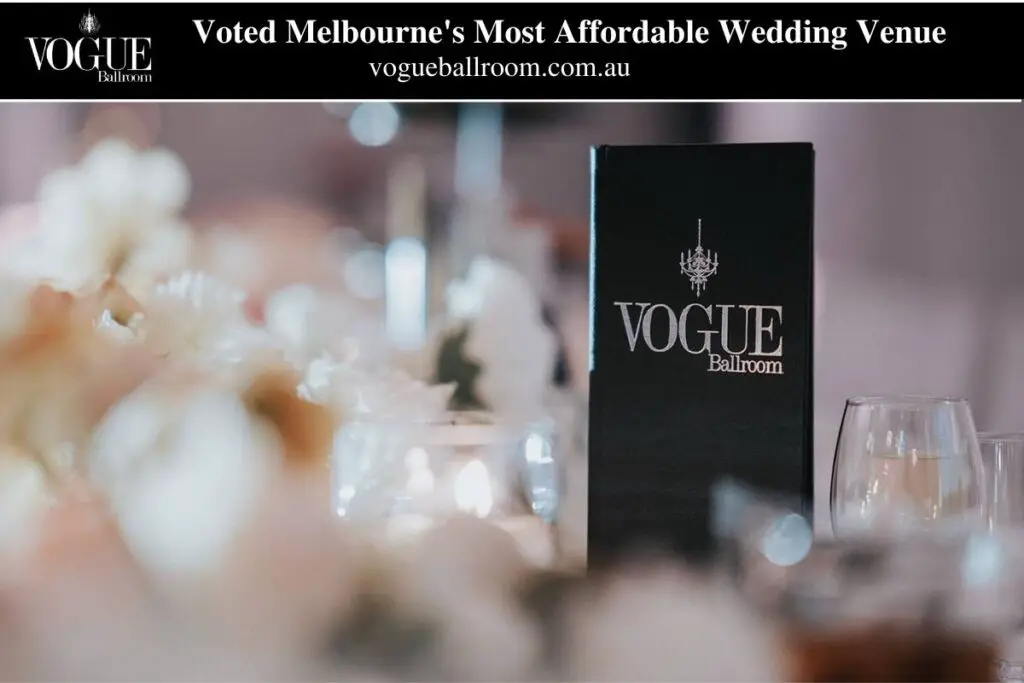 What Does RSVP Mean On An Invitation Card?
An RSVP card kindly asks your invitees to "répondez, s'il vous plaît," which is where the four letters from RSVP come from. "Répondez, s'il vous plaît," means "please reply" in French. This English adapted abbreviation stands for the signal for a requested response from guests.
Timeline: When To Send Wedding RSVP Cards
When should the host mail out wedding RSVP cards? Eight weeks before the wedding date.
A wedding RSVP postcard or card is mailed out along with the official wedding invitation, which is sent six to eight weeks before the big day.
How far before the wedding should the RSVP reply date be? Three to four weeks before the wedding date.
Do you ever not send an RSVP card with your wedding invitation? You don't need to send out RSVP cards if you're hosting a ceremony-only wedding.
Follow this checklist before sending out your response cards.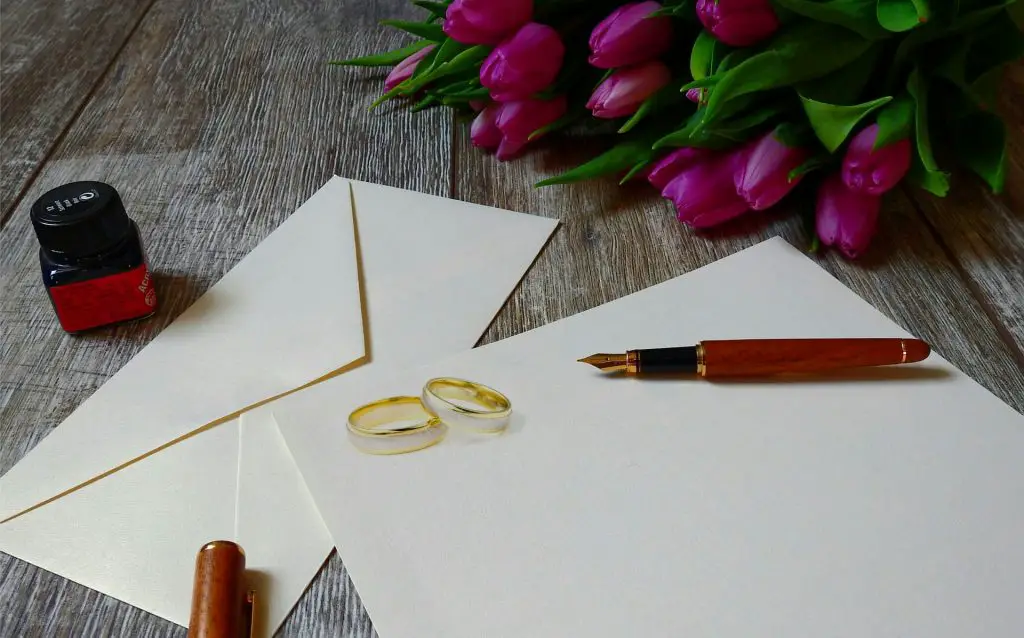 Wedding RSVP Card Checklist
Pick your wedding day design scheme. An RSVP wedding card is a piece of the wedding stationery suite, along with the main invitation and any enclosure cards, if they apply. As such, couples choose wedding invitations and RSVP card sets that match the design scheme of their wedding day.
Finalize your guest list. You need a complete and final wedding guest list before you can mail out your cards. Remember, if you're hosting a ceremony-only wedding, RSVP cards are not required.
Confirm your reception dinner menu. Your wedding response card can also include a choice of entrees for your guests to pick from. But before you can add this to your card, you will need to decide upon your catering company and the final menu for your wedding day.
Pick an RSVP reply date: Set a date for three to four weeks before the date of your wedding when you'd like invitees to reply by.
Choose your wedding cards and stationery. With both a wedding guest list and your design scheme finalized, you can shop for the perfect wedding stationery that reflects your unique vision for your big day.
Not sure how you want your wedding stationery to look? Check out our list of 28 Wedding Invitation Ideas to help you choose.
What To Include In A Wedding RSVP Card
A proper wedding RSVP card requires the following information:
A blank line for the guests to fill out their names. Your guest will use this space to write in their name as well as the name(s) of a spouse, a date, or children who will also be attending the wedding. You will be relying on this information to create your final guest list and create table place cards.
The RSVP reply due date. Use a date three to four weeks before the wedding date.
The "will attend" line. Short and simple, this phrase can say anything along the lines of "Yes, I will attend your wedding." These are the final people you add to your guest list.
The "unable to attend" line. Although disappointing, use this information to cut down your guest list and reduce your wedding expenses. (Blessing in disguise?)
Choice of entrées. Entrée selections should be placed on response cards for weddings offering meal choices at the reception.
What not to include in a wedding response card? Information about the registry. It's never proper to include registry information in the main wedding invitation or on the wedding response card.
Getting wedding guests to RSVP on time, and tracking them down when they don't, can be an incredibly frustrating process. Even when couples follow response card etiquette in wording, they often find that a third of their invitees haven't replied to their invitation. This isn't just an inconvenience. It can be costly if you have to change catering numbers at the last minute or if you have to order extra favours just in case they all decide to come. Follow these seven simple tricks to increase your response rate.
Send Your Invitations Eight Weeks Before the Wedding
Etiquette says that invitations should be sent eight weeks before the wedding. That gives four to five weeks to respond so that you can make your RSVP date three to four weeks before the wedding. The timing is crucial—if you give guests more time than that, it's likely the invitation will get put aside in the "things to deal with later" pile. If it doesn't seem urgent that they RSVP, they won't. But less time than that won't give you time to track down the delinquent guests, or time to give a final number to your caterer by their deadline.
Check out our post on Wedding Invitation and Stationery Ideas
Send Save-the-Dates for a Destination Wedding
The rules are slightly different for destination wedding RSVPs. Send a save-the-date about nine months earlier, allowing people to start clearing vacation time from work and looking for travel deals. Send your wedding invitations about four and a half months before your destination wedding, and ask for response two months before the wedding. That allows guests to look for travel deals during the window that experts say is best—two to four months before a trip. If you're paying for guests' hotel and/or airfare, you'll need to send out a destination wedding save-the-date so you can get their travel information.
Spell out What RSVP Means
Some guests don't know what RSVP means, and they may not know what is required when they read "RSVP by May 6." Instead, you may use these sentences:
"The favour of a reply is requested by May 6"
"Please respond by May 6."
Make the RSVP Date Prominent
Some guests believe they only need to reply if they're going to attend, or they don't realize that the reply date is serious. Make the reply date prominent on the response card.
For a formal invitation, use "The favour of a reply is requested by May 6."
For an informal invitation, you can say, "Please reply by May 6" or "Kindly respond by May 6."
Provide Alternate Ways to RSVP
Some etiquette experts say that weddings are too important to use online RSVPs, but it's now the 21st century. If it allows more people the ability to respond, so be it. You can use a wedding website, an email address, or even a telephone number for texts and audio messages for an informal wedding. Of course, you won't have the extreme joy of receiving the RSVPs in the mail (and it can be one of the most fun parts of wedding planning). But, you might get just as loving notes by emails or online forms.
What is the M for
Most of today's response cards include a line that looks something like this, "The favour of a reply is requested by [date here]" and below this statement, you will see a blank line beginning with the letter M. The letter M is intended to be helpful. However, in practice, we must admit it's rather confusing. It's meant to begin the recipient's response. The letter M is simply the beginning of the person's title — Mr., Miss, Mrs. and Ms. — which would then be followed by the person's name. Only the names of those attending should appear on this line. It is also important to list first and last names as clearly as possible so the couple can easily read who has responded. Below this blank line, you will see a line indicating how many people will be attending.
If you're married, then you would lead with the husband's title, and you would use his first and last name: Mr. and Mrs. Joseph Andersen. We understand this seems like a slightly antiquated practice, but such is tradition. Feel free to fill out your wedding RSVP in a way that makes you and your partner most comfortable. Perhaps you haven't taken your husband's last name. Then you would list Mr. Joseph Smith and Mrs. Sarah Andersen. This is also how you would fill it out as an unmarried couple, except the woman would use Ms. or Miss as her title. (What's the difference between Ms. and Miss? Miss refers to an unmarried woman, but Ms. can refer to a married or unmarried woman.)
Deciphering Who Is Invited
Next, you will fill out the number of guests attending. There are a few things to note here. First of all, do you know exactly who is invited? This should be listed on the inner envelope of the invitation. Each person invited should be addressed by his or her first name on the inner envelope. No inner envelope? Then pay attention to who is addressed on the outer envelope. If you are a family of five but your three children were not addressed on the outer envelope by name or "and family," and they weren't addressed on the inner envelope, then just the parents are invited to the wedding. Same goes for a plus one. If "and guest" is not listed on the outer envelope or inner envelope, only the person addressed is invited.
Indicating Number of Attendees
If the response card does not include food choices, your job is pretty easy. You will simply state the number of people attending and/or not attending. Some wedding RSVPs will simply list "persons will attend." Others may list accepts and declines. If you and your spouse have been invited to a wedding, but only one person can attend, that person would fill in the blank line with his/her title as well as his/her first and last name. He/she would then place a one next to "accepts" and a one next to "declines." Always use a number rather than an x to indicate accepts and declines.
Indicating Food Choices
If the response card includes food choices, place the attendee's initials next to his/her food choice. It is important to indicate each person's initials next to his/her food choice because the bride and groom will use these responses to gather how many of each entrée the caterer will need to prepare.
A Formal Affair
If you receive a response card with ample space above or below the wording, you are expected to write a note. If the reply card simply says, "R.s.v.p." or "The favour of a reply is requested by…" you will write a note that includes your full name, the first names of other family members attending the wedding and a few lines of good wishes. If the reply card includes a line for your names and an area for accept and declines, you should write a simple note of good wishes to the couple.
When to Reply?
Wedding attendees should reply as soon as possible after receiving the wedding invitations. If you respond that you will be attending the wedding and then later find out you won't be able to make it, call the couple as soon as possible to let them know. As the wedding date gets closer, couples are often creating what can be a very complicated seating plan. Give them as much time as possible to adjust it as necessary. Attendees should stay true to their wedding responses. If you were allowed to invite a plus one but responded that you were not bringing a plus one, then you should not bring a guest to the wedding.
How do you determine how many guests are able to come?
When I sent out my wedding invitations, certain households, for example, had five guests that were invited to the wedding (2 adults, 3 children). In some cases, not everyone in the family will be able to attend the wedding, and I wanted to make sure that I was able to account for that! Instead of writing an option that said "delightfully accept(s)" with a checkbox next to it, I wrote a line that read "____ # of guests attending out of ____". By making this an option, I was able to write in exactly how many guests in the family were invited, and therefore able to keep an accurate count when they sent the RSVP back with how many guests would be coming! You can see an example of one of my returned RSVP cards below. PS I totally kept all my RSVP cards because a lot of them have kind notes on them from some of the guests.
What is an appropriate "reply by" date?
For you to have an accurate guest count far enough in advance of the wedding, you want your "kindly reply by" date to be at least a month before the wedding! Most wedding venues, planners, caterers, etc. require a final guest count around two weeks before the wedding. This gives you a two-week buffer for guests who might lag on their RSVP or any sudden changes that might come up! In my case, I had a couple of friends who originally RSVP'd "no" and then later found out they could get enough time off to come to my wedding! I was easily able to add them to my "yes" list without feeling too much stress about last-minute changes!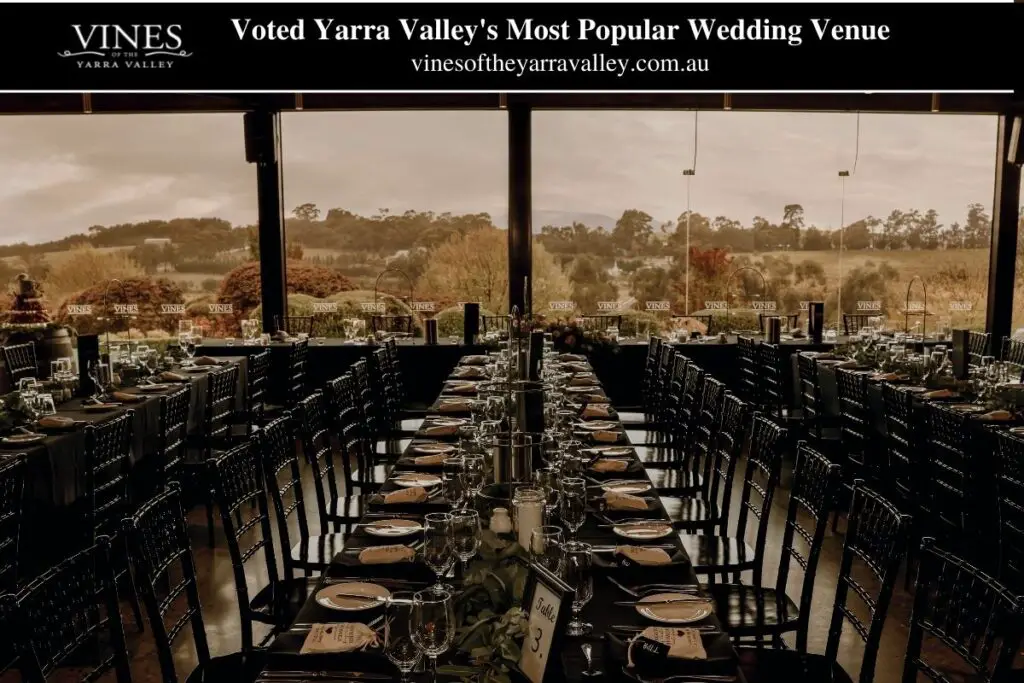 Is it possible to add a personal touch to an RSVP card?
It is possible to add a personal touch to any RSVP card! Even though the cards usually measure 3.5x5.5 inches in size, you can still fit small details on the card to personalize it and make it interactive for your guests! On our rsvp card, we included a small space at the bottom for a "Song Request". This was such a fun way to interact with our guests and also build our playlist before the day of the wedding! Our guests had so much fun responding with the RSVP cards (even if we did have to chase some of them down eventually, which is bound to happen).
In addition, you can also personalize the RSVP card by adding design details that were incorporated into the other elements of your wedding invitation suite. If you hire a custom stationery, most of the time this is something that they will do for you! One of my favourite RSVP cards I ever designed was for a bride who got engaged in Cologne, Germany. We went with the postcard approach for her RSVP. One side of the RSVP was a beautiful sketch of the Cologne Cathedral, and the other side was the actual RSVP in a postcard layout. There are photos of the exact RSVP below! We went with a 4x6inch card so that all of the details would be readable and the guests would have enough room to write their names! Not only was the sketch of the cathedral a personal note, but the floral design was incorporated to match the rest of her suite.
To go or not to go? That is the question friends and family must answer when they receive a wedding invitation in the mail.
Inserted with the invitation is a wedding RSVP card, or response card, an important piece of stationery that allows guests to do just that.
Shutterfly offers matching wedding invitations and RSVP card sets for a stunning package that reflects your vision for your big day. Along with styles and themes, our RSVP cards can be personalized with unique text and your choice of trim, colour palette and type of paper.
From saving the date cards from thanking you cards and photo books marking the big day, Shutterfly helps the DIY and budget-smart bride create a beautiful, custom wedding stationery experience from end to end.
Frequently Asked Questions
Ideally, the RSVP date should fall three to four weeks before the wedding, and the wedding invitation should be mailed six to eight weeks prior to the wedding.
Yes according to some, and no according to others. Trifold wedding invitations are great for including reception and response info directly on the invitation itself but we offer lots of two-sided invites with room on the back for more wording as well.
Once you've got the wording down for your wedding website RSVPs, you need to figure out where to put that information. RSVP details typically go at the bottom of your invitations, but if your wedding invites are on the formal side, it might look a little out of place.