Our top tips of things to consider when choosing your wedding gown.
Have you just got engaged? Or maybe you've been involved for a while and are unsure where even to start. The good news is, you're not alone!
It can often be quite daunting in the beginning, because let's face it, how many of us have bought such an important white Dress before?
(Side note: the majority of wedding dresses aren't even white – they're ivory!)
There's a lot of choices out there, which is a positive overall, but how do you go about honing in on your style when there is so much to look at? Particularly as the majority of people have more than one form in their everyday wear?
Let Cosmopolitan events Wedding Venue help you create the most magical day of your life.
When planning a wedding, at one point, you will go through a period of looking at dress after gorgeous dress. With so many pretty choices out there, you might wonder which dress is the right one for you. Before you decide on a dress that you're not entirely sure about, consider these elements that might make your decision-making process a lot easier.
What to Consider When Choosing your Wedding Gown?
There are a few factors to consider at the beginning, perhaps before style even comes into play:
Time of year
What season will your wedding be in? This can be especially important for weddings in the UK. The weather here varies a lot depending on the time of year, and you can never really predict it. Will you need extra layers for a bit more warmth? Or do you need a dress that is lighter in weight and easier to move in?
This is the first thing to consider when deciding on a wedding dress. If your wedding is held in the summer, lightweight clothing that emphasizes your feminine figure can give you a sense of effortless beauty. Scroll further down to learn about some popular wedding dress fabrics.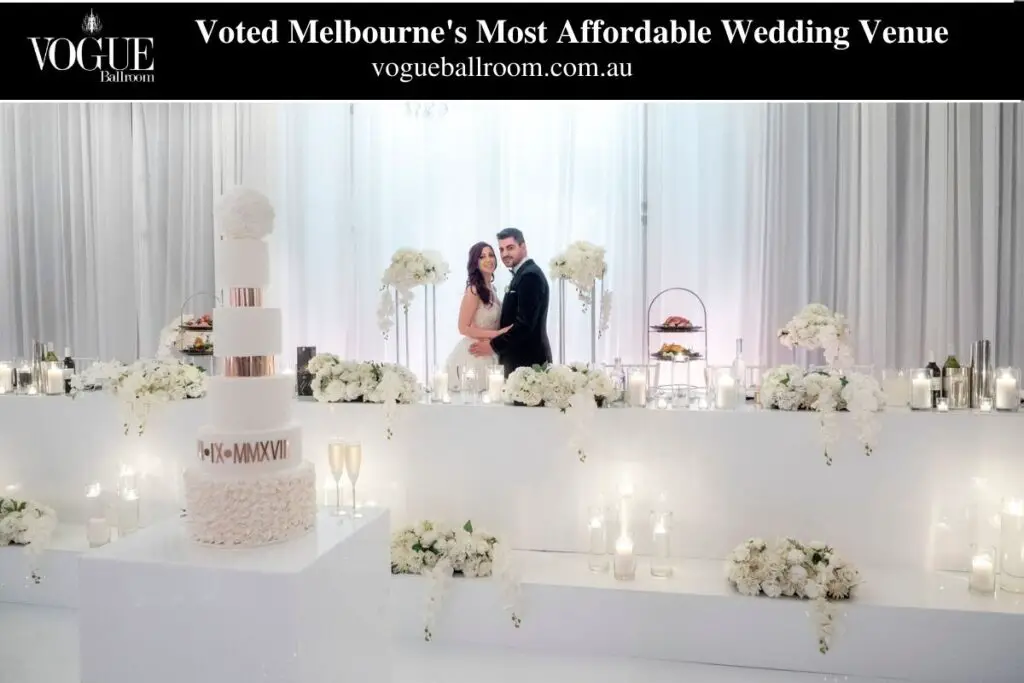 Location
If you're getting married at a house of worship, you will be expected to dress up modestly without baring too much skin. On the other hand, a long-sleeve dress with a cathedral train will not fare well in a beach wedding.
But these days, whether you're looking street style or wedding inspiration, fashion bloggers have taken over. Why? Well, you could argue their style is more attainable than most celebrities or Royals, who have had dresses custom-made for them, ergo there's no chance in hell you could ever emulate them.
We've looked at a lot of wedding dresses in our time, and something we will say is that every designer has a signature 'look' that makes their bridal designs stand out. It might be the way they embellish the bodice, the cut of the neckline, or a particular fabric they're fond of using.
If you haven't found your dream dress yet, you should look through some of the wedding dress designer websites and in particular their blogs, which often showcase their gowns and bring out the personality of the designer. Here are a few we keep an eye on.
Will the majority of your wedding be inside, perhaps in a hotel? In which case, there can be more leeway and not so much need to cater for the weather/temperature. Or will it be in a barn or a marquee?
Wherever it may be (and there are so many amazing venues now!) it's worth considering the location, how much inside cover there is, what the ground is like (grass, mud, cobblestones or sand if it's on a beautiful beach somewhere!) and how much you'll need to travel during the day (will you have one or two venues?).
- Your own comfort -
Wedding style
Will it be held indoors or outdoors? Is it going to be an intimate or grand reception? Questions like these play a great deal in determining the kind of Dress you should wear. It's your wedding day, and you have the right to wear anything you want, but we're sure you agree that a dramatic ball gown won't fit in an intimate al fresco wedding.
Sexy and sedate, this beautifully fitted gown is designed for relaxed tailoring to flatter every one of your attendants.
The soft floral lace overlay on the bodice offers full coverage front and back as it creates a bateau neckline all around with flirty cap sleeves for interest.
A wide satin ribbon at the waist adds a touch of understated attention. At the same time, the multi-seamed skirt creates a classic fit and flare mermaid silhouette but is still easy to achieve a perfect fit for every lady in your bridal party.
Body type
Last but not least is your body type. A mermaid-style dress might look flawless on your favourite celebrity, but it might not fit your figure or make you feel comfortable. There are no limits on what you can wear on your big day, but you can check out our body shape guideline to get started.
Budget
Financial constraints play another significant role. An extravagant wedding gown with hand-embroidered beads and crystals will not come with a cheap price tag. If you're on a budget, keep on reading as we have some great tips on cutting the cost of your wedding dress.
Style
It's essential to add here that some people do have a simple idea from the start and know precisely what style of wedding dress they'd like to wear, if so, absolutely go for it!
But for the others who are not sure, the first thing I always suggest is to set up a Pinterest account.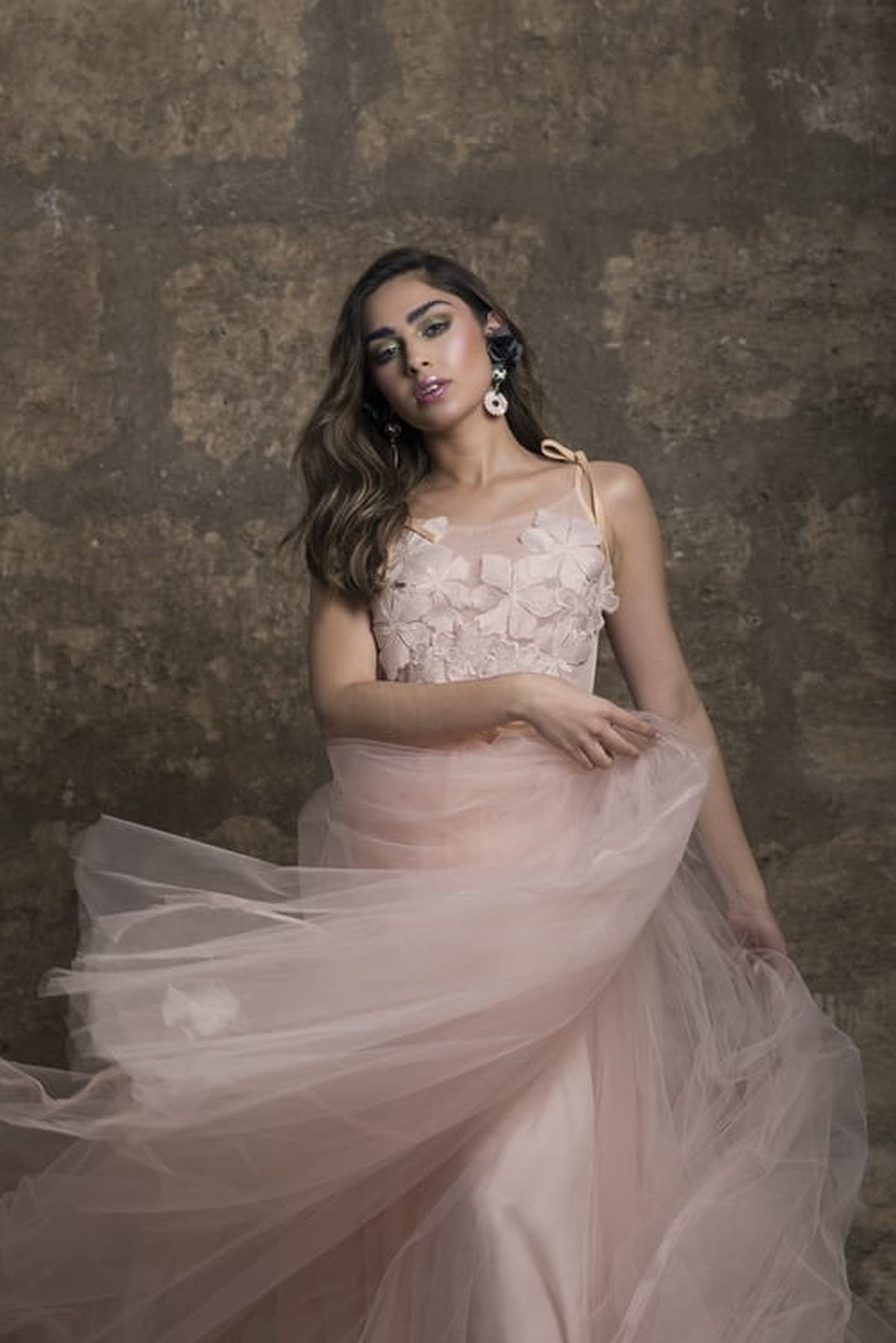 Designer blogger wedding dresses
Of course, a lot of bloggers DO wear designer dresses, but it's all about how they wear them. For example, Danish blogger of dreams Pernille Teisbaek wore a pearl-encrusted Vera Wang dress, but she paired down everything else, from the minimal decor to her dried flower bouquet. She even asked all her guests to wear white tops, so the result was paired back and elegant.
We love Sassi's designs – they're always elegant, classy and timeless – so it's no wonder she's designed for royalty and A-listers galore. In her designs, you'll see lace, high necklines, beading, button detail, and smart lace wraps. On her blog, you'll also see details of sample sales, which are a great way to save money, and some real-life wedding photographs so you see just how good the dresses look when they're playing their part on a bride's big day! Struggling to find your perfect gown? Check out our extensive list of Wedding Dress Shops in Melbourne
This can often be overlooked, and I think it should be an essential factor to consider from the beginning. You will usually be wearing this dress for the whole day, so your comfort is essential.
The key points to think about are:
- Your ability to move (consider dancing, hugging, sitting down and eating!)
- How heavy the dress is and how long the train is (it's worth asking your seamstress about adding a bustle/hook-up)
- What fabric is used (natural fabrics including silks and cottons are more breathable and can be lighter in weight)
- What underwear you'll need to wear - would you feel more comfortable wearing a bra or to have one built into the dress?
(Side note: the majority of brides these days wear flesh-coloured pull-in briefs, they're just so much more practical!)
Overall I'd think about who you are as a person, do you quickly become cold or too hot? Do you feel bizarre not wearing a bra? Do you usually feel more comfortable covering your arms or chest?
Alternative blogger wedding dresses
Then, we have the bloggers that show us it's ok not to go for a conventional wedding dress. Stylist Alexandra Stedman, of The Frugality, wore a short lace dress by Browns Brides, accessorized with a floral garland for her backyard wedding.
Where can we begin? Vera is the queen of the statement gown, and she's not afraid to push the boundaries a little – there isn't a white dress to be seen in her latest collection! Her backstage videos are brilliant, because you can see exactly what goes on at her bridal catwalk shows. You'll also view images from real-life weddings with real brides telling us why they chose their particular Vera Wang dress and what they love about it. Happy watching!
- Pinterest -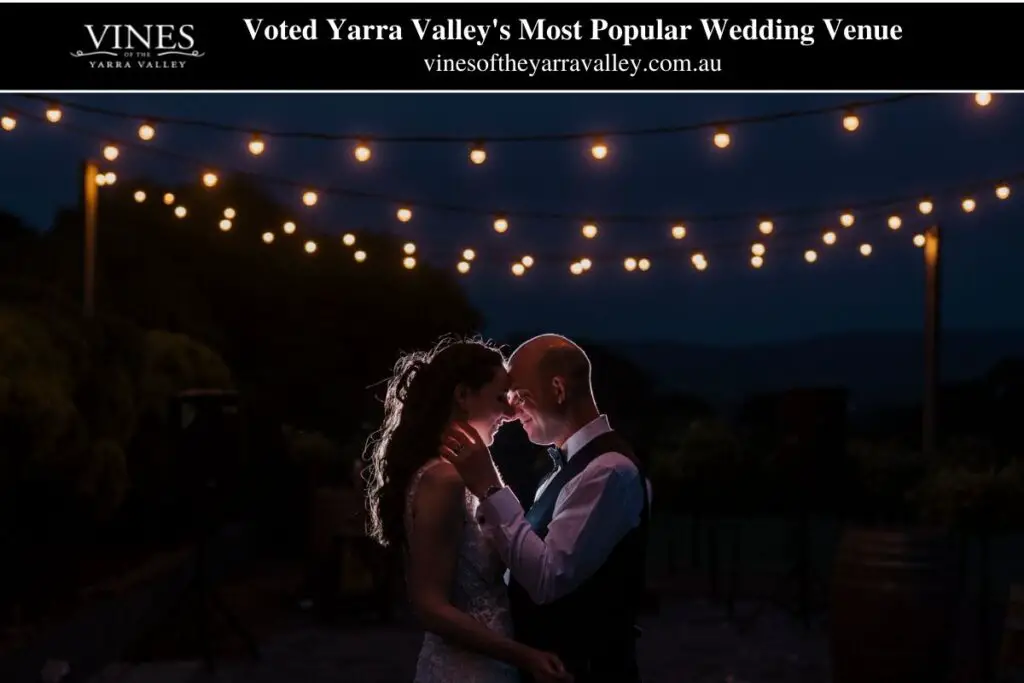 If you haven't heard of it, Pinterest is primarily a search engine for imagery and is, I believe, the best place to look for bridal styles. Just create a new mood board (you can always make this private so people can't see) and start searching for anything you like: e.g. low back wedding dress, minimal bride, lace sleeve or chiffon skirt.
As you've spent time adding pictures to your mood board, have a look at them and notice if there's a particular feature/style you keep re-pinning. This is a great way to figure out what methods you like.
Timeless design meets modern detail in this beautiful strapless gown.
The bodice, overlaid in stunning contrast floral mesh lace, features a traditional sweetheart neckline embellished with a subtle scalloped lace edge all around.
A single wide ribbon waistband adds shine while the generously gathered skirt flows in full chiffon fold to the floor-length hem.
Note: This gown is available in almost endless colour combinations so be sure to ask your DaVinci retailer to show you all the different swatches you can use to create a one of a kind look for your wedding.
Pandora Sykes chose an unusual vintage-inspired Dress by her designer friend Alice Temperley, and Rebecca Laurey wore a short lace dress, accessorized with a pair of white Stan Smiths, because why not?
Jenny's ready-to-wear collections are a real favourite of The Duchess of Cambridge, and her bridal gowns are entirely gorgeous. Take this short film from her SS14 campaign – it showcases some of the stunning details from the latest collection and has a beautiful soundtrack to match. She's also got some fabulous catwalk videos, which are perfect for seeing how her gowns fall on the body and move with the model.
- Talking to an experienced professional -
The second thing I suggest is talking to a qualified professional; this could include going to different boutiques and trying on different styles (sometimes we just need to see what individual styles look like on us). Those of us in the wedding industry have often spent years helping brides figure out their style, so use and trust their expertise!
In my studio, we often look through your Pinterest board and have a chat over all of the points in this blog post: wedding date, venue, comfort and style features you like. The combination of all these points is so helpful to find a form of dress which will make you feel beautiful, comfortable and happy for the entire day.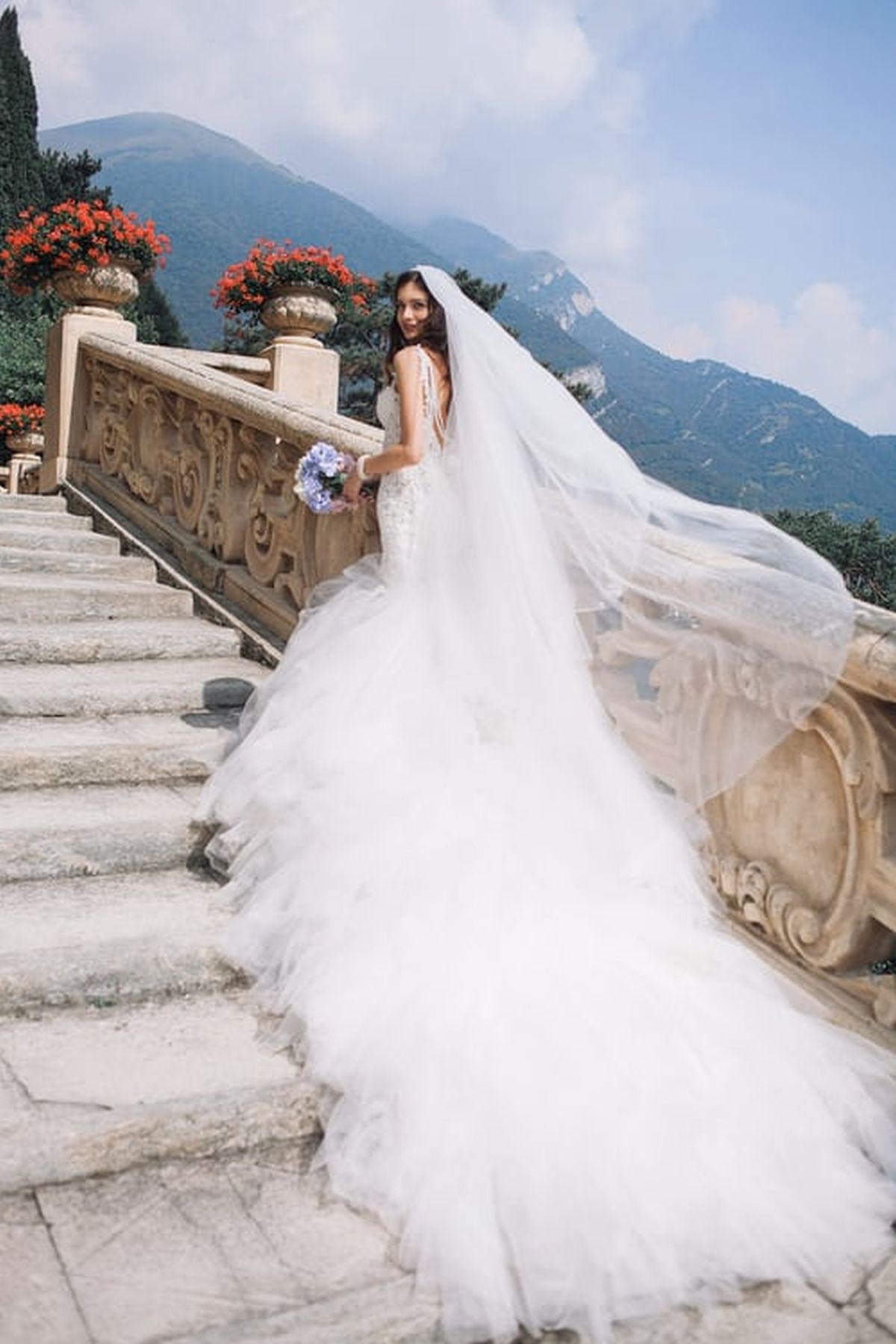 What are the most popular wedding dress styles?
Choosing a that suits your body shape and personality is the most crucial step in finding the right dress. Get to know the most popular dress styles and find out which one will make you look stunning on the big day.
Glamorous while still understated, this beautiful strapless sweetheart A-line gown is sure to look stunning on every one of your attendants. We have compiled a list of Melbourne Wedding Dress Shops to make the search as easy as possible for your perfect gown.
The bodice is fully ruched in a faux-wrap effect for figure-flattering comfort with the hint of an inverted V at the front waist creating a touch of Empire silhouette.
The skirt, with its generously gathered chiffon overlay, falls to floor-length in folds that will make each of your ladies feel like a princess.
Note: This dress can be ordered in any combination of contrasting colours available in our palette, or can be fashioned all in one shade, neckline to hem.
Classic blogger wedding dresses
Finally, there's nothing wrong with a classic wedding dress, as Tanya Burr, Anneli Bush and Elin Kling all proved thanks to strapless ballgowns, sleek column dresses and fishtail numbers. Scroll down to see our edit of the best blogger wedding dresses and wear to buy similar – and exact – styles.
You may know that Dessy makes fabulous bridesmaid dresses in masses of different styles and colours but did you know they also had a handy blog? Bridesmaid.com is stacked with tips – like what colour shoes would suit an autumn wedding colour palette, how to find the best seamstress for your bridal, and what to pack for a destination wedding. The inspirational photography and fabulous mood boards make this one not to miss!
I am a big believer in pursuing your passions and creating what you love, so last year, I decided to follow my passion and design an eco-friendly, organic silk bridal collection. I am pleased to be able to share with you the designs which I have put my heart and soul into.
Every aspect of the Organic Bridal Collection has been meticulously thought through and designed to be a smaller collection which can be easily interchanged with other garments to create completely different looks, taking the focus away from 'fast fashion' and making the garments much more versatile.
Slim on top, fitted through the waist, and softly flaring away from the body. Shaped like the letter "A", this silhouette is flattering for most body types.
Your bridesmaids will glitter in this understated A-line gown of soft chiffon with its one of a kind neckline embellishment.
The wrap front bodice is gently ruched and wrapped to create a delicate keyhole beneath the neckband while the back is designed as a traditional cutout arm halter dress.
Soft ruching makes for a hint of a waistband and sets off the generously gathered skirt that flows to a floor-length hem.
The exceptional detail of this gown is the Grecian style neckband. Lined in soft chiffon, the band wraps through the front bodice at two points to lie along the collarbone and then continues around to the back.
Frequently Asked Questions
Your ideal gown's shape is partly based on the style you like, the venue, and mood of your wedding, and also what flatters your body most. A fit-and-flare is both contemporary and traditional and works on many body types, whereas a simple sheath is best on tall, willowy brides.
To start, place your arms around the girl you want to carry. You can place one arm around her back and the other arm around the bend in her knees. Have her place her own arms arounds your shoulders to make the process of picking her up easier. Lift with your legs.
You should start researching, shopping, and planning appointments approximately 10 months out from your wedding date, with the goal of ordering a gown no later than six to eight months prior to the wedding.