What are wedding after-parties? Wedding after-parties are just what they sound like – an event held directly following your wedding reception where family, friends, and other loved ones can come together in celebration one last time. This usually includes food, drinks, games, music or dancing.
Wedding after parties are the next big thing. But, there's a reason why people like to keep the party going, and this blog post will list some of those reasons as well as what you need to know before you go out for your wedding after-party.
This article is going to discuss why we think wedding after-parties are the next big thing. There is a lot of discussion about how expensive weddings have become. This has led many couples to believe that they can save money by having an after-party instead of a traditional reception.
One reason for the popularity of these events is that it allows you to spend less on entertainment and food while still having all your friends over for a good time.
It also means that if guests want to stay in the town, they don't need their hotel room or flight but can crash at someone's house!
Walking down the aisle is one of the most memorable moments in a person's life, but it doesn't have to be all that comes with it.
With a lot of planning and organization, your new spouse can also host an after-party so that friends or family members who would otherwise not have been able to attend don't miss out on celebrating with them!
The best part about hosting an after-party is that they tend to be more relaxed than traditional weddings.
It's been a long day, and you've barely had time to catch your breath before it's time to head off for the big after-party. What if there was a way that you could relax and enjoy yourself without having to worry about all of those pesky details?
You can! In this blog post, we'll show you how easy it is to plan out the perfect evening with our handy guide.
Why Host a Wedding After-Party?
Wedding after-parties are the perfect way to keep the celebration going even after the wedding reception.
For the happy couple, it's a way to continue connecting with close friends they may not have seen much during the reception. For the guests, it's an opportunity to enjoy the festivities of the day late into the night.
When you're searching for a wedding venue, ask questions like how long you can stay. If your venue closes early, hosting an after-party can be a great experience for you and your guests.
On the other hand, if you plan on staying at your reception until past midnight, a wedding after-party isn't always ideal.
Wedding after parties give you a chance to celebrate with guests you rarely see, like family members or friends who have travelled from out of state. Plus, it's plain fun to keep the music going and to keep dancing!
An after-party isn't as formal as a reception, but it's just as important to host an after-party for some couples. Whether you plan an after-party is up to you, but we have some tips and tricks when it comes to planning a memorable post-wedding party.
How to Throw the Ultimate Wedding After-Party 
There will be tons of memorable moments at your wedding, but some of the most fun ones are bound to happen at the after-party when everyone's relaxed and really letting loose.
And while you're going to have a good time no matter what—after all, your closest friends and family are by your side—it's worth putting some thought into the event to make it truly unforgettable.
Here's how to take your after-party from the expected to the next level.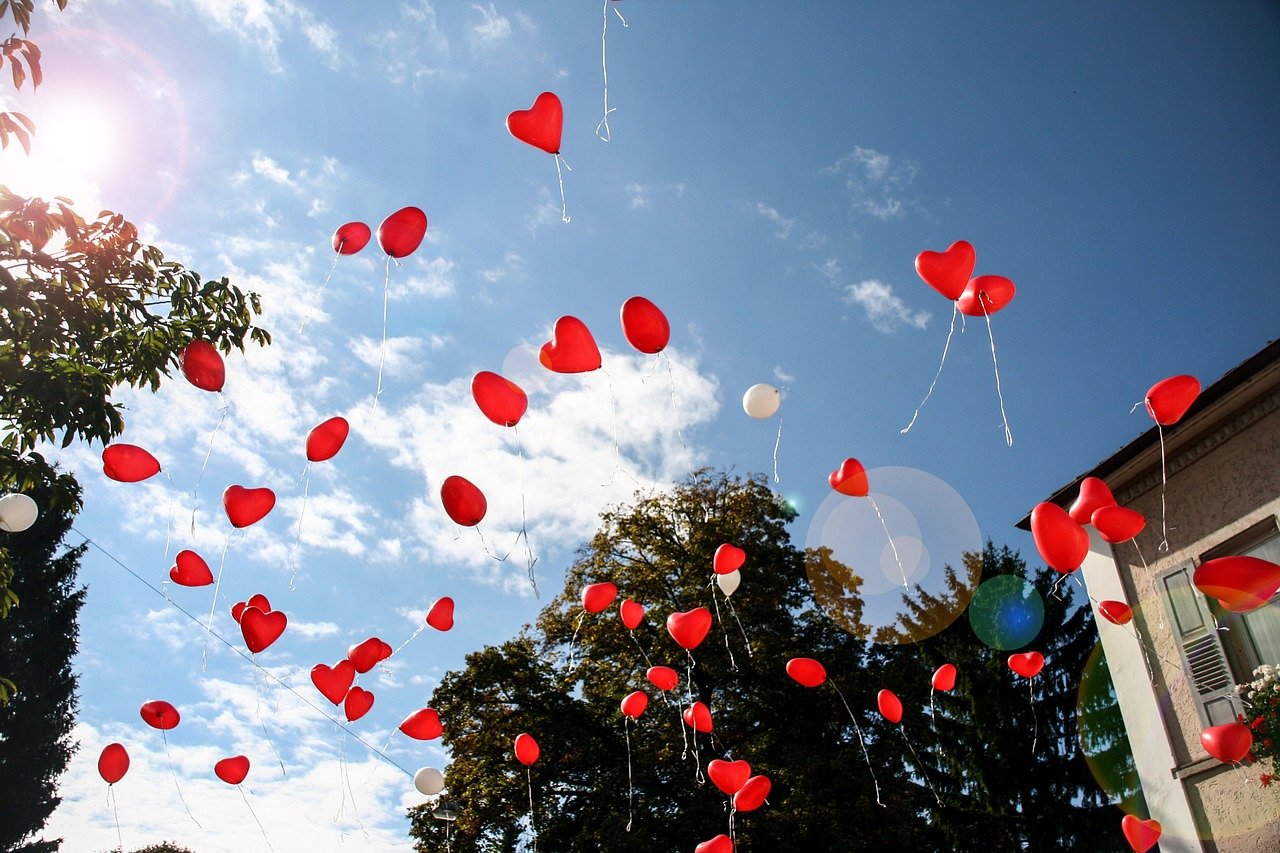 1. The Location
At the end of the reception, you and the rest of the wedding party start desperately Yelping the closest bars where you can keep the fun going.
Leaving things to chance means you could stumble upon something great—or end up at a grubby old-man bar.
We know planning yet another event can seem like a lot, but if your reception venue has a hard cut-off, it's essential to plan ahead. On the other hand, if a good friend agrees to host it at their place, you're golden.
But you can also reserve a room at a fun, themed bar or a conference room at your hotel. Not unique enough? Think about the guests who are most likely to stay out and what would get them psyched.
A spot with live music? A nearby bowling alley or late-night arcade where everyone can get their game on? How about a bonfire on the beach or even a chartered boat if you're near the water? The sky's the limit—be sure to factor in how easy it is to get to from your venue.
2. The Decor
Your attendants help scoop up any wedding flower arrangements and balloons that are still holding their own and then artfully repurposed them at the next venue.
Your after-party is a new event, so you'll want a few signature decorations to mark the occasion.
We love the idea of using your honeymoon destination as inspiration—say, a tiki bar with colourful cocktails and leis if you're headed to Hawaii, or an après-ski lounge feel with couches draped in faux fur blankets if you're jetting off to the mountains.
(This obviously works best if you have access to the venue before the reception, and your wedding party or other friends can help set up the décor.)
3. The Theme
Do you want your after-party to feel like an extension of your ceremony and reception, or as though your guests have been transported to somewhere else entirely?
One pro suggests carrying the theme straight through; another says you can mix things up with more modern elements, while another still says to go completely different. That expert's tip?
Emphasizing fun by choosing Mardi Gras-inspired elements or introducing a brand-new colour palette. Ultimately, you can do whatever you want, but it's fun to consider the many options.
4. The Food
One non-negotiable after-party detail? Food. While you can serve whatever you want—anything from your favourite bites to a food truck is fair game—it's important to ensure no one drinks on an empty stomach.
The experts also emphasize the importance of providing seating. While some guests are ready to keep dancing, others will enjoy relaxing on lounge furniture and chatting with friends.
When the clock strikes midnight, your delicious reception dinner is already a distant memory. So instead, your caterer sets up a table with portable snacks that can be grabbed quickly on breaks from the dance floor. Later on, you order pizzas to show up at your post-reception bash.
Make sure everyone gets a substantial bite to eat before heading to the after-party. Get in on the food truck trend and hire one to pull up and serve anything from tacos to sliders and fries.
Or set up a food bar, where guests can customize their own ice cream sundaes or popcorn with gourmet toppings.
As for the after-party itself, if you can imagine the sun coming up when the last of your friends gets ready to depart, having breakfast food on hand is a smart idea. (Did someone say doughnuts?)
5. The Entertainment
Someone busts out their Spotify "party playlist" or starts making requests from the DJ to turn things up a notch.
Budget allowing, nothing is stopping you from adding an extra surprise by hiring unexpected entertainment. Having a wedding in the tropics (or just headed there for your honeymoon)? See if there's a steel drummer in the area who can put on a show.
A flair bartender, belly dancers or even a mariachi band could also help rev up the crowd. One inexpensive idea that's always a hit: karaoke. Just rent a machine and kick things off with your fave duet.
And, of course, a DIY photo booth—complete with props—is another surefire way to keep everyone entertained for hours.
6. The Send-Off
You hail a cab or call a local limo service to take you home, giddily sneaking off to spend your first married night together—and hope your still-partying friends make it home safely too.
Hiring an after-party bus or shuttle is an extra-thoughtful touch, but it may not fit your budget or make sense with people leaving at different times throughout the night. Instead, add a list of phone numbers for local car services or cab companies to your wedding website.
Want to be your friends' biggest hero the next day too? Assemble hangover kits—think aspirin, Alka-Seltzer and sunglasses—and put them in your out-of-town guests' welcome baskets, or pass them out at the end of the night.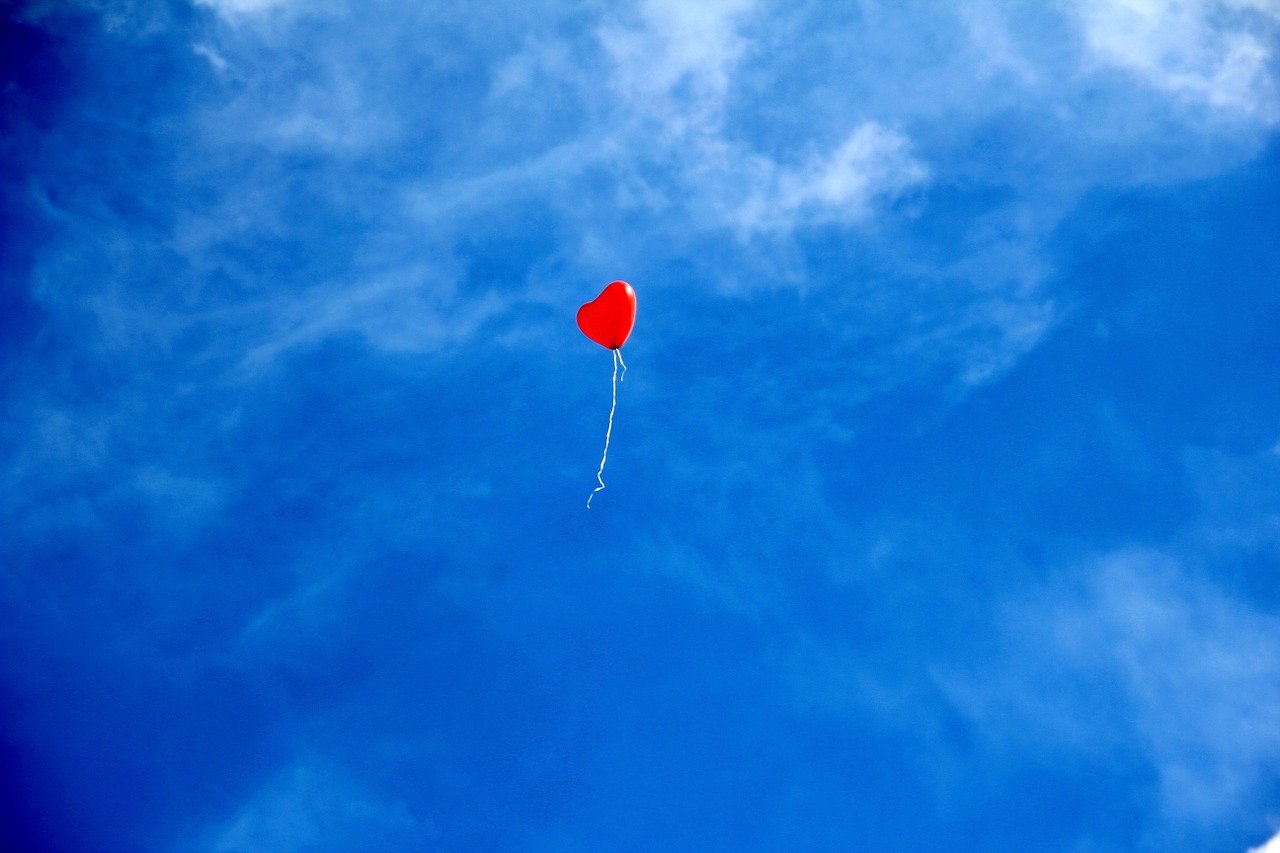 Tips
It's pretty crucial to keep the party going after your reception ends because—odds are—you'll have plenty of revellers who won't want the night to end when the reception does (including yourself).
So after the band packs up and the flower girl passes out, you should nail down a few key plans for a smooth transition into the late-night after-party.
First, look at your guest list to determine what kind of after-party you're going for: Is your bridal party full of up-all-night partiers or low-key loungers?
Then estimate the number of guests who will likely join and figure out if you can host it at your reception venue, a hotel suite, a local restaurant or the karaoke bar down the street.
Throw in a few inexpensive extras (like midnight snacks and morning-after treats), and you're good to go.
Party Etiquette Tips
1. For Hosts
No matter the type of party you're throwing, here are some things a host should consider, even before the party starts:
Invite clearly. Include necessary information for your guests in the invitation: the date, the time, the place, the occasion, the host(s) and when and how to respond "yes" or "no." Add any special information such as what to wear or what to bring, say, for a pot-luck.
Plan well. Take care creating your guest list. A great group of people will make any party a success, even if it rains on the picnic or the food is a flop. Get everything ready—your meal prepped, the table set, your party space tidy, refreshments ready—well before your guests arrive, so you'll feel relaxed from the very beginning.
Be welcoming and attentive. Make sure guests are greeted warmly, then made to feel welcome throughout the party. Look after each guest as much as you can. For example, if you notice a guest with an empty glass or if one person is standing alone, take action and remedy the situation.
Be flexible and gracious. Your soufflé falls. Or one friend arrives with an unexpected guest. The ruined dessert? Have a fallback. The uninvited guest? As discourteous as it is for someone to spring a surprise on you, be gracious. No polite host would ever send an uninvited guest packing.
Be the leader and the spark. It's your job to run the show and let your guests know when it's time for dinner, or dessert, or charades. Circulate among your guests, introduce newcomers, and stay with each group long enough to get a conversation going.
Be appreciative. Thank people for coming as you bid them goodbye. And don't forget to thank anyone who brought you a gift.
2. For Guests
Good guests really shine and are welcome additions to any gathering. Here's how:
Tell your host whether you're attending. And do it immediately. If you delay your reply, you could hinder the host's planning and make it seem like you're waiting for something better to come along. Even if no RSVP has been requested, it's thoughtful to thank your host for the invitation and let him know if you can be there or not.
Be on time. Punctuality means different things to people in different locales. In general, guests should arrive at or shortly after (fifteen minutes or less) the time stated on the invitation. Do not, however, arrive early. If you will be seriously late, call your host with an ETA so she won't worry.
Be a willing participant. When your host says that it's time for dinner, go straight to the table. If you're asked to participate in a party game or view Susie's graduation pictures, accept graciously and enthusiastically no matter how you really feel.
Offer to help when you can. If you're visiting with the host in the kitchen as he prepares the food, be specific when you offer to help: "I'd be happy to prep the salad or fill the water glasses." Even if your offer is refused, your gesture will be appreciated. When the party's end draws near, you could also offer to help with the cleanup.
Don't overindulge. Attacking finger foods as if you haven't eaten in a week will attract the wrong kind of attention and leave less food for other guests. The same goes for the pinot noir. Moderation is the name of the game.
Thank your host twice. Always thank your hosts enthusiastically when you say your goodbyes. A second thank you by phone the day after the party is also a gracious gesture. If the party was formal or given in your honour, written thanks are in order. In fact, a written note is always appreciated—even after casual parties.
Ideas for Planning a Great Wedding After-Party from Experts
1. Revive Your Theme
"When couples opt to carry out their day-of theme throughout all elements of their day, from the altar to the after-party, it makes for a collection of memorable and cohesive photos.
This shot of a calligraphed bar menu from an elegant affair perfectly captured the fluidity of décor throughout their wedding day, which really shined in their final photographs." —Rachel May Clarke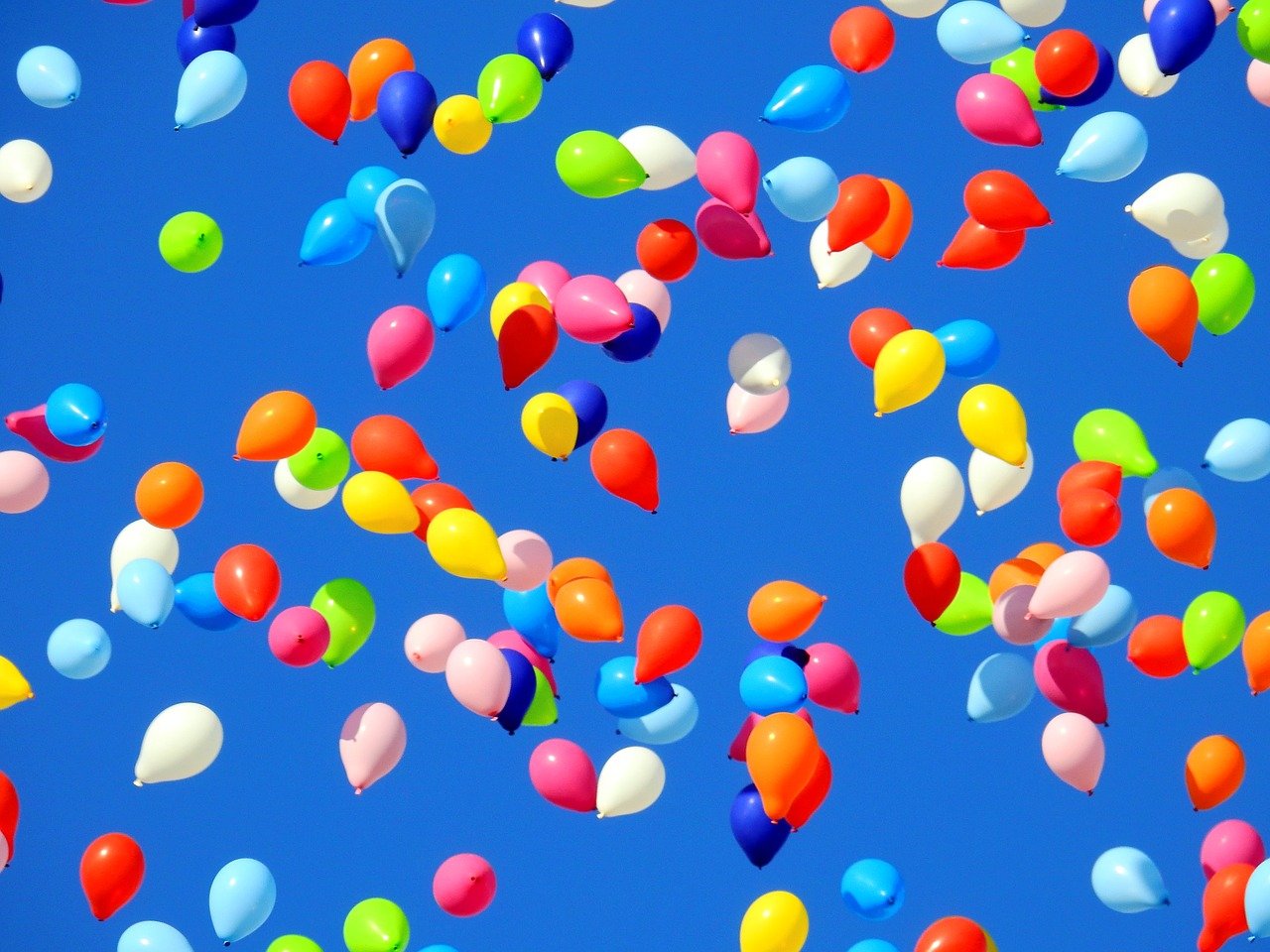 2. Serve Fun Fare
"Regardless of your theme, a food truck is crucial to completing the after-party vibe. Let your theme guide your choice of cuisine. Mexican fiesta? Go for a street-style taco truck.
Does your sweetheart have a sweet tooth? Popsicle or doughnut trucks are the perfect choices!" —Brianna Sumey
3. Go Modern
"Integrating modern elements into functional pieces of your décor is an innovative way to keep your design aesthetic both fresh and stylish. These geometric vases were sprinkled throughout clear tables, adding a feeling of newness to the entire evening." —Victoria Love
4. Make Sure Food Is Filling and Flavorful
"In addition to the bride and groom's personal taste and vision for the after-party, it's important to consider foods that are easy to eat and satisfying.
We like to make sure that no one is drinking on an empty stomach to keep the party going. These cocktail-size lamb chops hit all the marks for presentation and flavour." —Denise Vu
5. Go Grand
"Fireworks are an impressive gesture to closing out an after-party. Creating a dramatic backdrop to photograph against bits of help to end your event on a high!" —Carla Ten Eyck
6. Provide Seating
"Making sure guests are comfortable and offered plenty of access to relaxed seating is a must-have for a day of non-stop celebrating. Creating a chic lounge space within your after-party site is a given for any stylish party." —Lindsay Sims
7. Upgrade Your Favors
"One of my favourite pieces to incorporate into an after-party design is our giant 'Create Your Own Party Mix' trough. Guests can grab a bag and create their own sweet and savoury mix of munchies. It's 24′ of tasty fun!" —Carla Ruben
8. Turn Out the Lights
"A blacklight is a foolproof way to transform your venue's ambience completely. As soon as the black light hits, you know it's the after-party. Top it off with a disco ball, and you can bet people will be dancing until dawn." —Sarah Banasiak
9. Hire Live Entertainment
"Changing up the atmosphere is one of our favourite ways to make an after-party memorable.
Consider creating a concert-like environment for your after-party, complete with a stage and bar tables—as well as a fun and unexpected live band performing your favourite songs from the decade of your choosing." —Allyson Joseph
10. Bring in Different Furniture
"Unique furniture can almost always find a place in the after-party. Since there will be fewer guests—and many will be drinking or standing—you can better incorporate distinctive pieces of furniture that fit with your desired aesthetic." —Tracie Domino
11. Make It Festive
"There's no better opportunity to go all out with a party theme than during an after-party celebration.
Whether it's an ode to your location—like a Mardi Gras affair—or an event of an exclusive colour scheme, capturing one-of-a-kind images of a couple's distinctive style always adds to the overall experience." —Greer Gattuso
12. Don't Forget About Lighting
"One of the most overlooked elements when planning a wedding is lighting. Couples often focus solely on floral décor and forget how lighting can pull your entire look together.
Whether it's pin spotting on tables, hanging chandeliers, or simply lining the tent with bistro lights, lighting can set the tone of your after-party and add a romantic feel. Some of the very best photos are those when the lighting is just right!" —Kerri-Lynn Mulhearn
13. Play with Metallics
"Nothing quite screams 'late-night festivities' like the perfect metallic colour scheme. Don't be afraid to mix metals to really get in the late-night mood!" —Cassy Anderson
14. Don't Be Afraid of Candles
"Whether used as an element of décor or as a source of light, candles are an after-party favourite. Set the scene by creating a soft ambience, or group together to decorate the display of a romantic tablescape." —Joseph Todd St. Cyr