Weddings are a time of celebration, and with all the stress that comes from planning, it can be easy to forget about what's important: you and your partner. This blog post is designed to help you plan an event that will leave everyone feeling fulfilled.
Let's face it, wedding planning is tough. Most couples get caught up in the details of the day and forget what matters – that they're getting married! It can be an overwhelming process, but don't let it stress you out too much.
It's no secret that weddings are expensive, and the planning process is lengthy. But with careful research and budgeting, you can have a wonderful day without breaking the bank.
Couples who are planning their wedding have a lot on their plate. Whether you're looking to do it all yourself or hire someone to take care of the details, there is a lot of work that needs to be done ahead of time if you want your day-of experience to be as seamless as possible.
The following blog post will give you some helpful tips for tackling the many decisions and tasks involved in planning your wedding.
Tips:
Start wedding planning early
The earlier you start planning your wedding, the easier and the less stressful it will be as the actual date approaches. A great overwhelm normally ensues when couples rush to have everything fixed for a couple of months to the D-day.
It is imperative to start planning well in advance to stay on top of everything and deflate any pressure that may come with the last-minute rush. Check out the venues, service providers, and guest list and be sure that you have an idea of where you will secure all the essential services for the day.
You might have summer in your mind as the ideal wedding date, but don't think that means you have to wait two years before you start planning. The earlier you get onto it, the easier and less stressful it will be as your day approaches.
Having a clear plan before you start will help you keep on top of everything and ensure that you don't forget something important. Insurance, rough guest list numbers and the budget should always be your first three things.
Nail the budget
One way to ruin your wedding planning is not having a budget or having one you will not be committed to. This is because so many are the desires that couples have for their weddings. Still, to pull off everything successfully, it is imperative to have a budget and commit to doing everything within the constraints of that budget.
Stressing over finances as the wedding day approaches is a sure way to have a very disappointing day, not to mention that it is also a good recipe to start your life with a lot of financial stress due to the debts accrued in an attempt to have a wedding that was beyond your means.
Don't spend anything until you've set a realistic budget that won't stretch you too far. It's a common mistake to forget all the little extras, too – for the budget to work, you need to factor in every detail.
Don't forget to account for additional costs like dress alterations, gifts and beauty expenses. These can all add up!
Have very clear timelines
There are very many things that should be achieved before the wedding day. For example, you need to choose a venue, sign contracts with the service providers, get a gown, propose to bridesmaids and groomsmen, and do pre-wedding photoshoots, amongst other things.
You must create a checklist with all the items that need to be accomplished before the wedding day, indicating your preferred times that you wish all are achieved.
With such a timeline, you will know if you are well on track with the planning, and you will also identify in good time if something is likely to lag or cause delays, then make the necessary arrangements.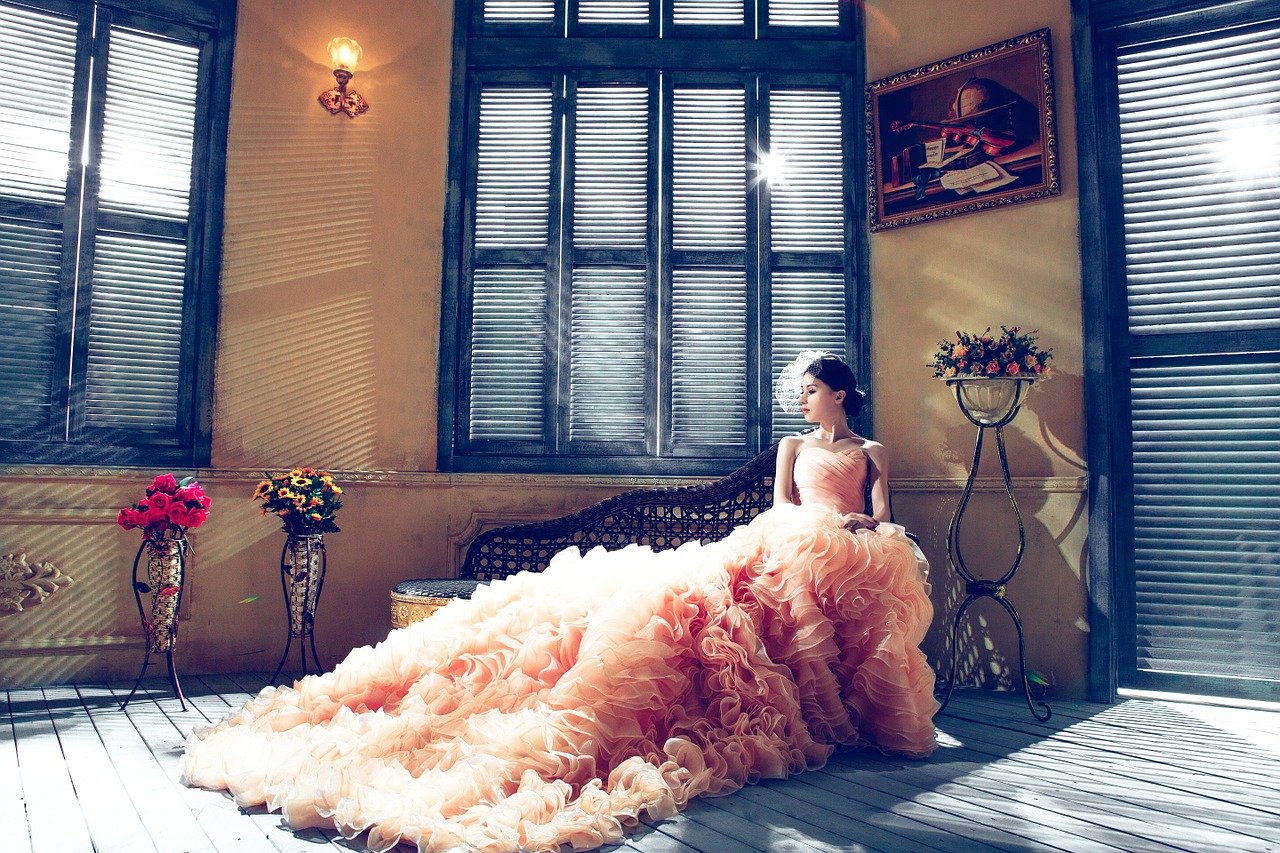 Helping hands
Although it's your big day, your friends and family will be more than willing to help and will want to be involved in the planning. By getting help from people you trust, you're more likely to feel that you can be honest if things aren't exactly as you want them!
Though it is your big day, the process of planning it shouldn't be your sole affair. If anything, a wedding is a social event which will be graced with lots of family members and friends. And as usual, your family and friends would desire to be part of your big day as they have always been a part of your life.
As such, don't tire yourself to death by trying to plan a wedding by yourself or just with your fiancée alone. This is the perfect recipe to get stressed and overwhelmed and have the most miserable wedding.
Be selective with the guest list
One of the easiest ways to trim your wedding budget is to cut down on your guest list. Having a wedding list will help you see what you need and what you do not need. This will ensure that you can eliminate things you do not deem necessary and save a lot of money.
You should sort out the guest list as early as possible because it will directly impact your venue selection and sometimes on the ultimate budget.
You must have an approximate number of guests to accommodate the venue. This ensures that there is ample space for your guests to move around.
One rule of thumb to follow is to make sure that you have at least 25-30 square feet. This might seem like a lot, but you must count the space also for the waiters, tables, bands, and dance floor.
With most service providers, the rates will be based on the costs per head, and you need to know in advance who you want to attend your wedding and who you don't want to attend your big day.
Of course, selecting the guest list is one of the hardest and biggest decisions in most wedding planning processes, but you don't have to stress over it since, ultimately, it is your day, and you have every right to choose whom you want to share the day with.
Sorting the guest list early is important to focus on finding the perfect venue that will cater to your chosen number of guests.
Costs per head will most likely be your biggest expense, so don't be guilt-tripping into inviting people you don't want to come. It's the biggest and hardest decision in the whole planning process, but it has to be yours and your h2b's decision only.
You cannot create a budget or even a wedding if you haven't considered your guests. Your number of guests determine the budget to a large degree, the size of the venue, the hotel reservations, entertainment and more.
So, in your wedding preparations, your guests are the top priority. If you need to trim the wedding budget, you need to look in the direction of your guests and prioritize who you will be inviting. Cutting out a single table of guests can save you a good amount of money.
Hire a wedding planner/day-of coordinator
You might be thinking of a previous coordinator to save some cash, but trust us…if you're looking to simplify the wedding planning process, hiring a wedding planner is your best bet.
An experienced coordinator will handle all the little details and make sure things run smoothly on the day of. Plus, they can end up saving you money in the long run by hooking you up with their extensive vendor network.
Consider the Weather
Weather is key in any event planning, and you do not want to be unprepared. Almost 50 per cent of fall ceremonies take place outdoors, so if you're having a cool or cold-weather month wedding, be sure to have a heated location.
If it's going to be sunny during an outdoor reception, get a tent. Also, consider pest control if flies, mosquitoes or gnats might be a problem. In all of the tips on preparing for a wedding, the weather is one that you do not want to ignore.
Long-distance venues
You may not be a fan of where you currently live or want to wed where you grew up, but make sure you don't stray too far from the majority of your guest list, as fewer people will be likely to attend.
It will also affect the timings of your day – you can't expect guests in Liverpool to get to Somerset by 11 am, for example. This is especially important if you're planning a wedding abroad. To be safe, expect that many people won't be able to make it.
Investigate the wedding blackout dates
You must know the wedding dates clearly and try to ensure that nothing falls on the same day. You need to ensure that you have one even a day. Try to make sure that you have a list that will tell you any problems with the wedding date you can write on the calendar.
Educate Yourself on Marriage Licenses
There is a first time for everything, and if you don't know all there is to know about getting a marriage license, the time is now.
You could check the license requirements for your state online. However, it's also a good idea to call the office of the country clerk and know their opening times and the times they issue marriage licenses.
After getting the license, be sure to make a copy and keep it with a close family member, just in case. This is one wedding planning tip that could help keep a lot of potential stress at bay.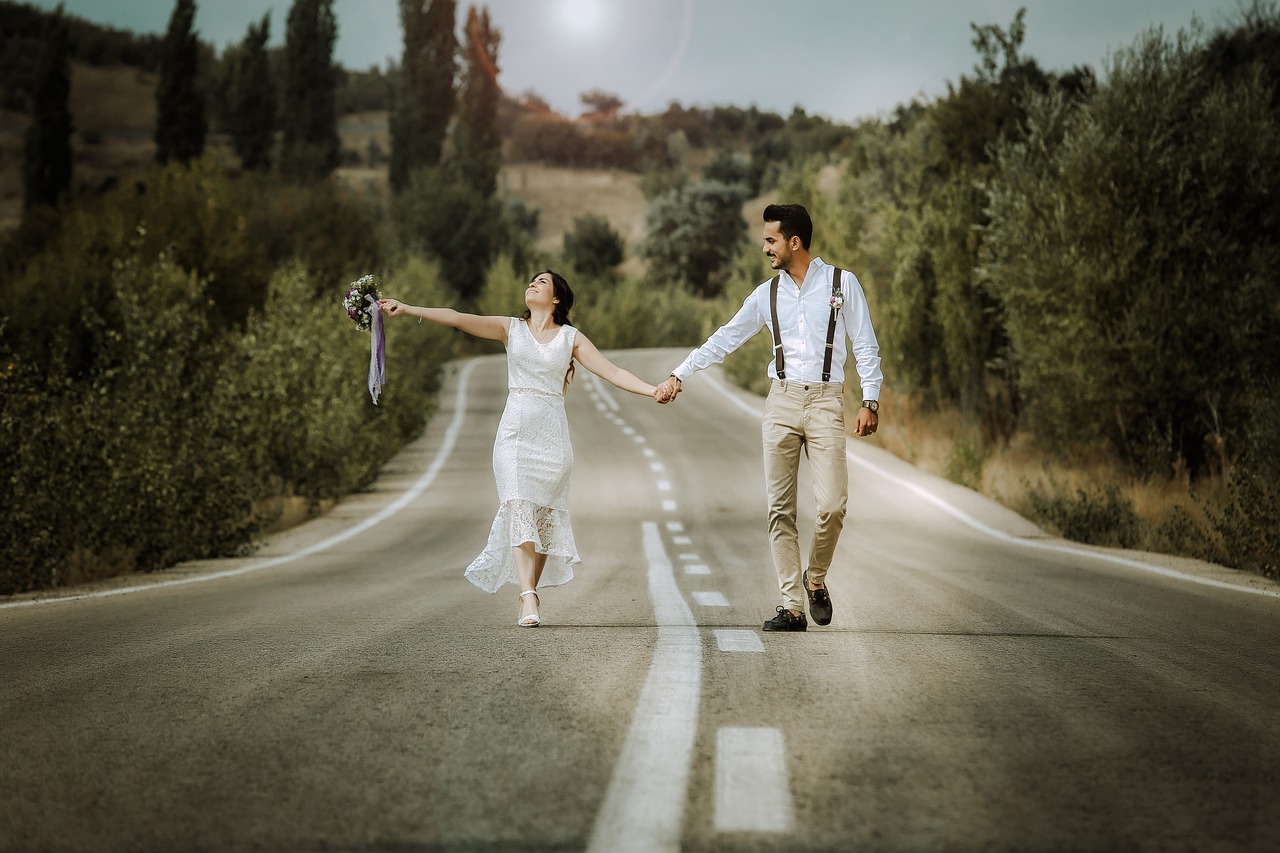 Vendors are the key to the kingdom
Your vendors are your golden ticket to the wedding of your dreams, and by no means should you be sloppy in choosing them. Instead, be very diligent when it comes to hiring your vendors.
Do your research, get references and get the agreements and contracts done in good time. You must meet them in person and have follow-up meetings to cross-check that there will be no surprises on the wedding day.
To help you out, you can enlist the help of your trusted relatives or friends' help to follow up on some of the vendors because as the day approaches, it may be too much work on your part.
Lean on Referrals
One good vendor can be your link to all the other vendors you need for your event, so lean on their referrals.
They have worked with these people before and are in sync with them most of the time, so if these are vendors you trust, it would be good to listen to their advice. While heeding their words, be sure to check reviews of other clients they might have worked with.
The Bridal Box
Get a bridal box subscription. This is, without a doubt, a top wedding planning tip for brides. The bridal box not only provides you with luxury gifts throughout the wedding-planning process, but they are also with you every step of the way, providing you with wedding merchandise, décor and planning items to make life easier.
These gifts pamper you and give you a halt during the stressful period of wedding planning.
Make sure you have a Plan B in place
Challenges will always be there in every wedding planning, and whether or not the day is salvaged depends on you knowing the challenges you are likely to encounter and how to deal with them.
Of course, you will expect your vendors to give their very best, but what will you do in case of delays with the bridesmaid clothes, or how do you plan to deal with weather that suddenly turns harsh on the wedding day.
What if the function and the reception are held in places that are a distance apart and may require some good logistical planning? All these are likely challenges you may encounter, and you should anticipate as many of them as possible and come up with contingency plans on how you will deal with them.
However much you don't want to think about it, something could go wrong on the day. This could be anything from a problem catering to rain (despite the forecast promising a dry day).
Plan alternatives for each scenario and account for anything that might not go to plan, so you're not left stressed out and panicking on the big day. Additionally, you should invest in wedding insurance and check what circumstances are covered under your policy.
Before you set a party on any day, you always must keep in mind the potential weather changes. Guests are known to skip early when the weather is not appropriate.
Try to make sure that you are keeping the bugs away during a certain season. In addition, you need to make sure that you are using pest control tanks to help alleviate the problems caused by guests' gifts.
Pick your best girls
Your bridesmaids should be your biggest support throughout the planning process, so choose wisely. Friends you've recently made, or cousins you rarely see are not the best choice. Instead, choose your sisters, long–term best friends or close relatives. The last thing you'll want is to look at your wedding album a few years later and to be no longer in touch with one of your bridesmaids.
Book the best photographer you can
Your wedding album is how you'll relive the cherished memories of your day, so don't underestimate the importance of a good photographer. Research carefully and find someone who understands exactly what you want. Engagement shoots are a great idea too because you'll get to know your photographer better as well as practise your poses!
Check your credit card
You must be taking into account the money it will take to set a wedding. You can sign up for a credit card reward program as it gives you the best deals and can consolidate any wedding costs accumulated.
Among wedding tips for brides, one that can be useful, especially if you are on a budget, is credit. Considering how expensive a wedding can be, it is a good time to get a credit card that comes along with a rewards program.
These reward points you will accumulate while spending can be used toward shopping deals, airline miles or even your honeymoon. So, spend smart.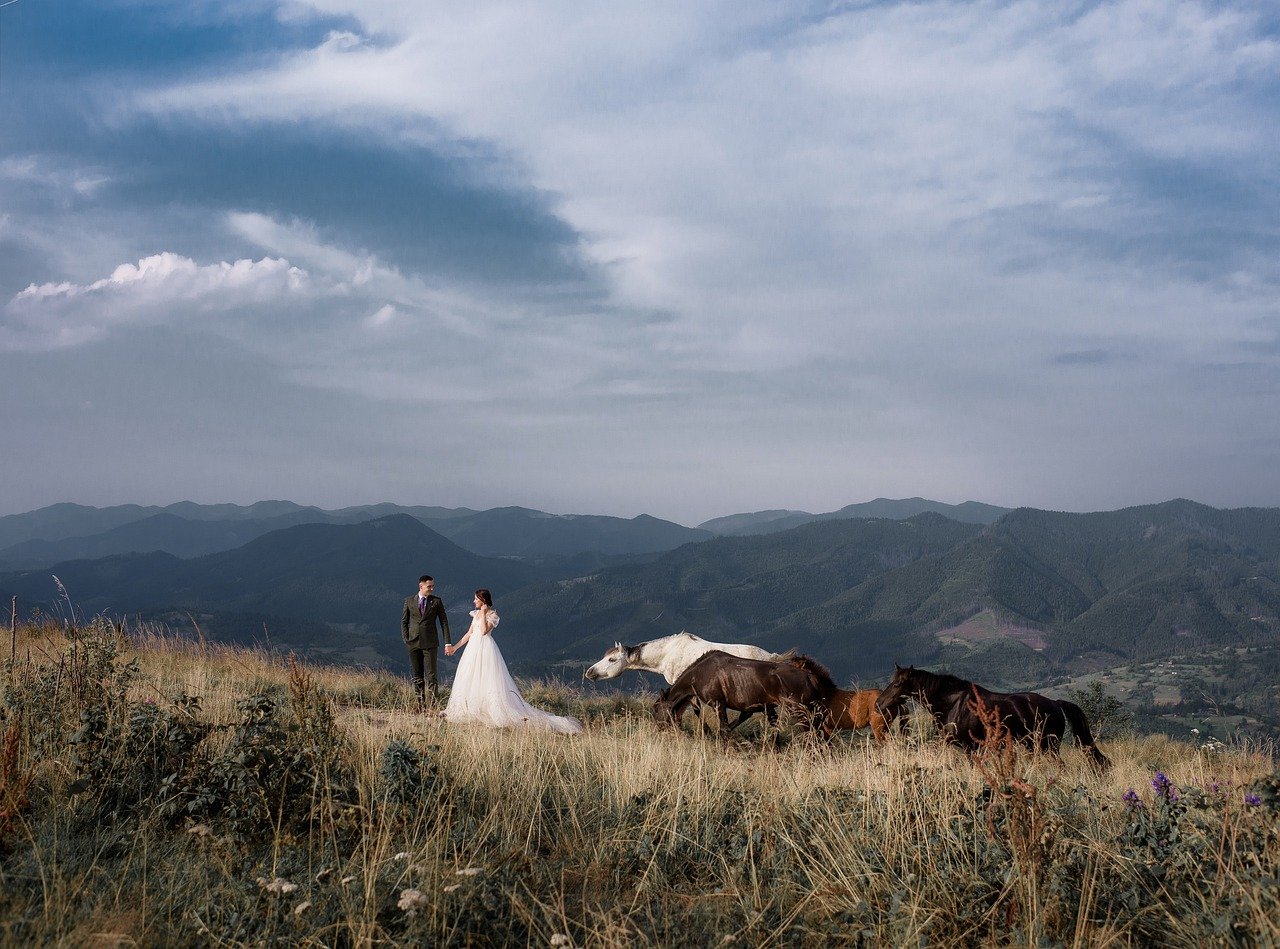 Better to Under Budget
While it might be tempting to over budget, one of the great wedding tips for bride and groom is to be under budget instead. It would be best if you had a cushion in case of uncertainties, also for the future. So, allocate some of your money to miscellaneous expenses or surprise occurrences. This will help you keep any negative surprises in check.
Pay it forward
It would be best to consider that you would need a wedding photographer, florist, reception manager, band, etc. You can also contact dawat restaurant; they will ensure that your work is cut into half and also make sure that you have an organized wedding event.
Get the menu right
One of the biggest talking points at any wedding is the food. From hog roasts and buffets to bake-offs and mini fish 'n' chips, the quirkier, the better! Avoid skimping in this area – hungry guests are never a good thing!
Feel fabulous, but don't overdo it
Everyone wants to look fab in their wedding photos, so if you'd like a confidence boost, now's the time to adopt a healthy eating plan and practise a few simple exercises to tone your body. On the other hand, going on an extreme diet is definitely not a good idea. Just remember that your groom wants to marry you exactly the way you are!
Don't fall for common beauty mishaps
The main culprits here are too much fake tan, coloured–eyebrows and too much foundation. Yes, you will need to wear slightly heavier make–up than usual to make your features stand out in photos, but don't go crazy! The makeup is all about soft, smokey eyes and peachy tones on the lips and cheeks.
Give your groom his own responsibilities
Your fiancé may not have been planning his wedding since he was five, but he will have his ideas and opinions and want a say in the planning. So listen to what he says and remember it's his day, too. Most guys like to get involved with the menu, music and budget spreadsheets.
Consider the kids
You could either arrange a child service for kids at an event to keep them organized, allow the guests to decide how to manage their kids or have an adult-only wedding. The choice is yours; however, a vital wedding-day tip would be to decide on this early.
Make the little details personal
Your wedding is all about the two of you, so try to incorporate as much of your personalities into the day as you can. From the stationery and favours to the outfits and first dance, guests should say, 'that's so them!'
Give Clear Driving Directions
Remember to provide your guests with clear directions to the location of the wedding. Check out the map program or app you decide to use ahead of time to ensure that it gives the right guidance.
Lists, lists and more lists!
It's impossible to keep track of everything by yourself with a million and one suppliers to deal with, each with different payment deadlines.
So one of our top wedding planning tips is to sit down with your h2b, make a budget spreadsheet of forecast costs and actual costs and when payments are due and list what things are left to do.
Ask and receive
When you see your party going for longer than expected, you can ask for your cocktails for another extra hour of serving. Then, later, you can be inclined to meet them halfway.
Have an Emergency Contact
Provide an emergency contact number to your vendors, so they have someone to call in case of any uncertainties or emergencies. In wedding-event planning, this single action can save you a lot of headaches.
Don't forget what's important
Wedding planning can be stressful, but if you find yourself getting too caught up in it all, take a step back and remind yourself what your wedding is really about – you marrying the love of your life!
Conclusion
There are other essential wedding planning tips and tricks, though we believe these are some of the core ones, and you did enjoy reading them.
We have taken part in planning a plethora of weddings, and from an expert's point of view, we strongly believe that if you get the above right, then nothing will come in the way of you getting the wedding of your dreams.
Many different aspects need to come together to make your dream wedding a realization. With these wedding planning tips, you can ensure that you leave nothing out.